Thor's Hammer Bluetooth Speaker
By Ryan on 01/02/2018 12:14 PM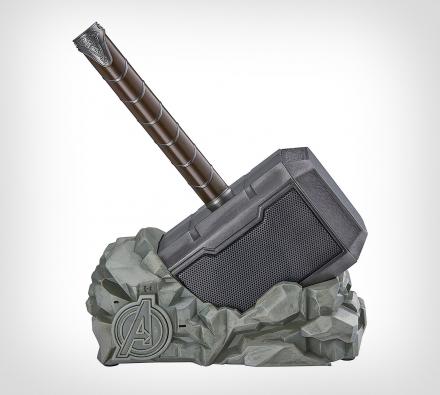 Some speakers are so good, they really hit you in the face with quality sound. Like a hammer. Obviously This Thor's Hammer Bluetooth speaker falls into that category, although I wouldn't want it to hit me in the face, with sound or otherwise. At last, you can wirelessly stream audio and take calls from up to 33 feet while feeling like an Avenger with this Thor hammer shaped speaker.
The iHome Avengers Assemble Speaker is a tribute to Thor's Hammer in 1:2 scale with rich stereo sound. This is no kids speaker! The best part is that the handle actually lights up using internal LED lights that sync with your music, plus the handle is touch sensitive so you can change settings with a swipe of your thumb.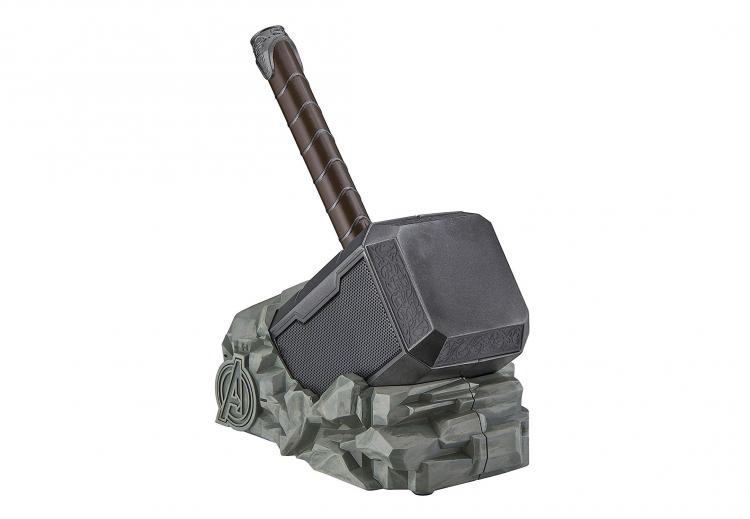 So switch off the lights and immerse yourself in interactive sound in the nerdiest way possible. Rock out with your hammer. Dare I say it? Yes, I will. Stop. Hammer time!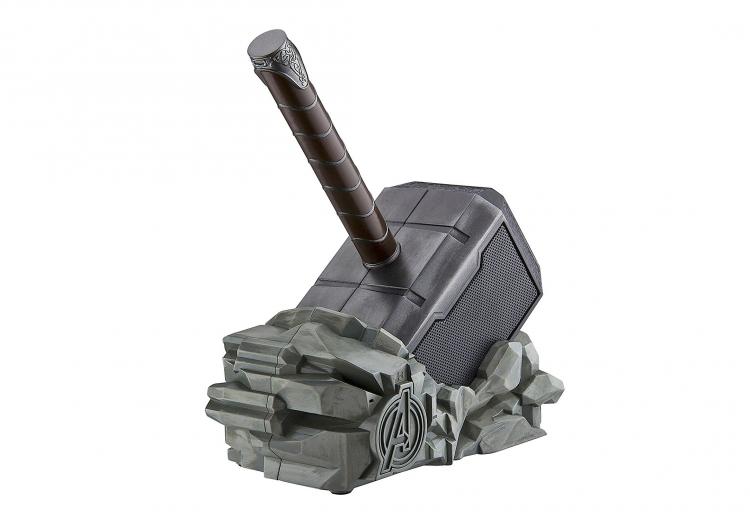 The Thor Hammer Bluetooth speaker features a built in phone call answer speakerphone, and allows you to switch to call answer mode with the press of a button. Thor's Hammer as a speaker phone? You won't see that in the movies.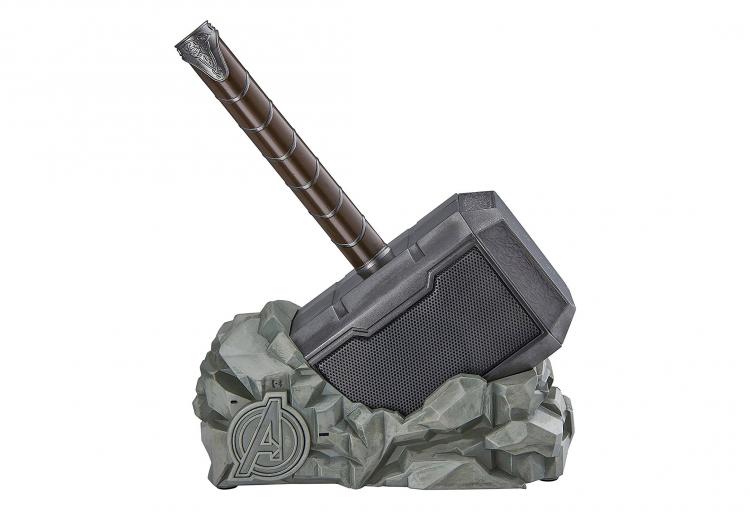 Aside from being an awesome speaker, the Thor Hammer is also a collectible that will look amazing on your desk or shelf. Your Marvel loving friends will be quite jealous and surely want one for themselves.
The Thor Hammer Bluetooth speaker can be connected to any smart phone, tablet, or anything that can send music via Bluetooth, is powered via a rechargeable internal battery that makes it super portable (cord included), it weighs 1.51 lbs, and measures 10.8 inches tall x 8.8 inches wide x 5.7 inches wide.