These Taco Slippers Let You Walk Around In Cozy Hard-Shell Tacos
By Ryan on 12/13/2021 9:40 AM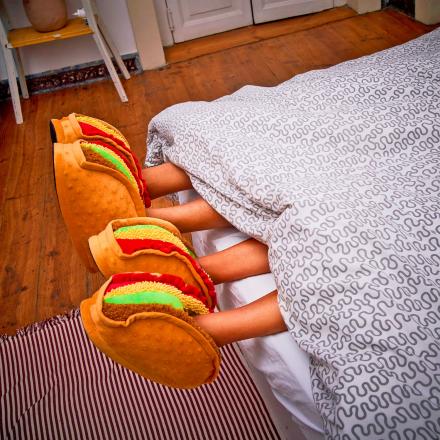 Sure, the modern world isn't perfect. We've got pandemics, climate change, inflation and kegs of fireball whiskey that will surely destroy our gastrointestinal system one day – but even the most cynical among us have to admit that it's a pretty great time to be a taco lover. Fans of the glorious Mexican dish can now store their tacos on a rolling train or quickly toast their tortillas on the countertop with the high-tech Nuni Toaster. Need something to wear to Taco Tuesday night? How about the utterly fabulous Taco Belle dress?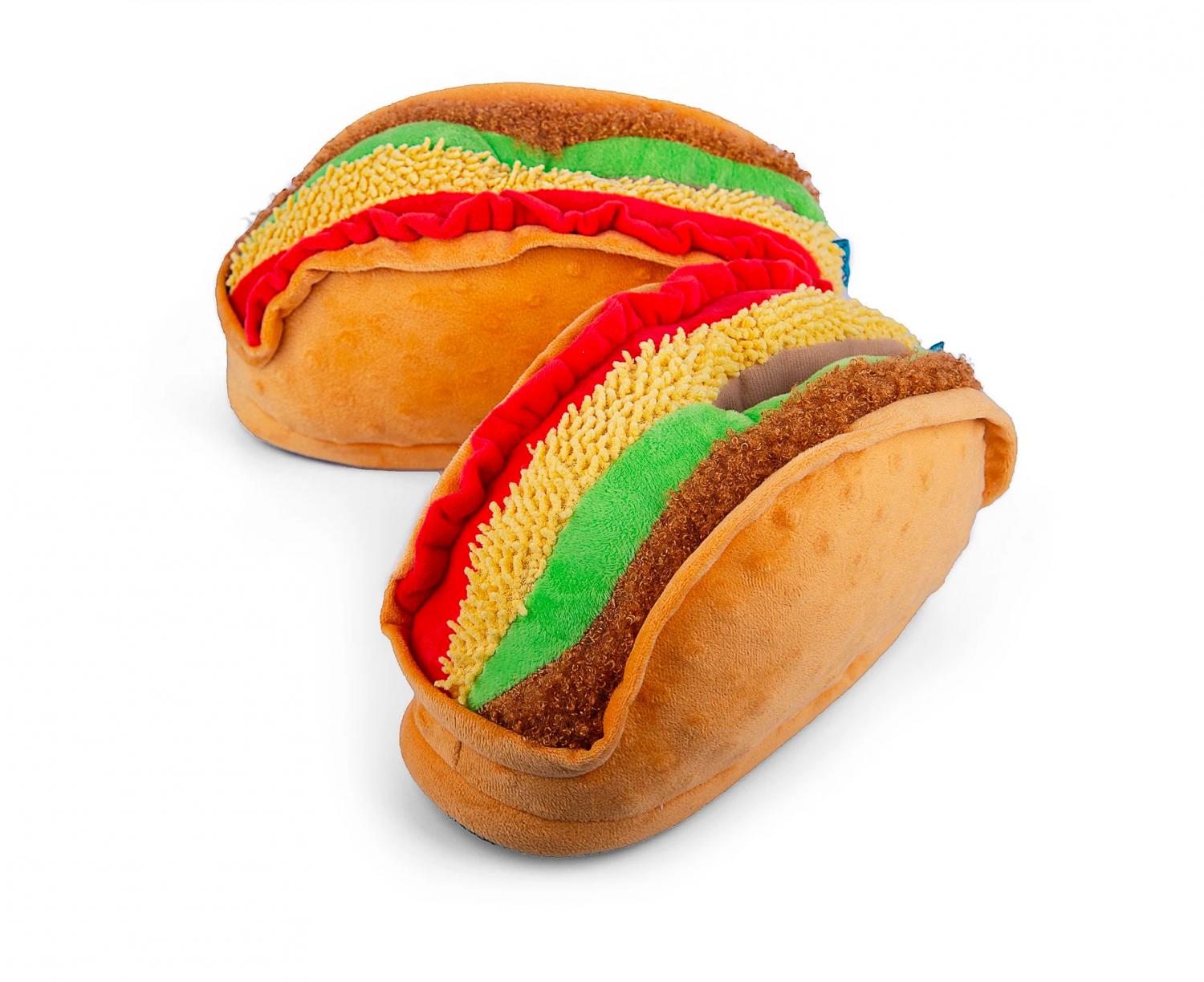 In keeping with this theme, I'm excited to share these uber-comfortable Coddies Taco Slippers! Handmade by another one of those brilliant artisans over at Etsy, these soft slippers are designed to look like delicious hard shell tacos, complete with ground beef, tomatoes, cheese, and lettuce, all wrapped up in a realistic-looking tortilla (is anyone else getting hungry?)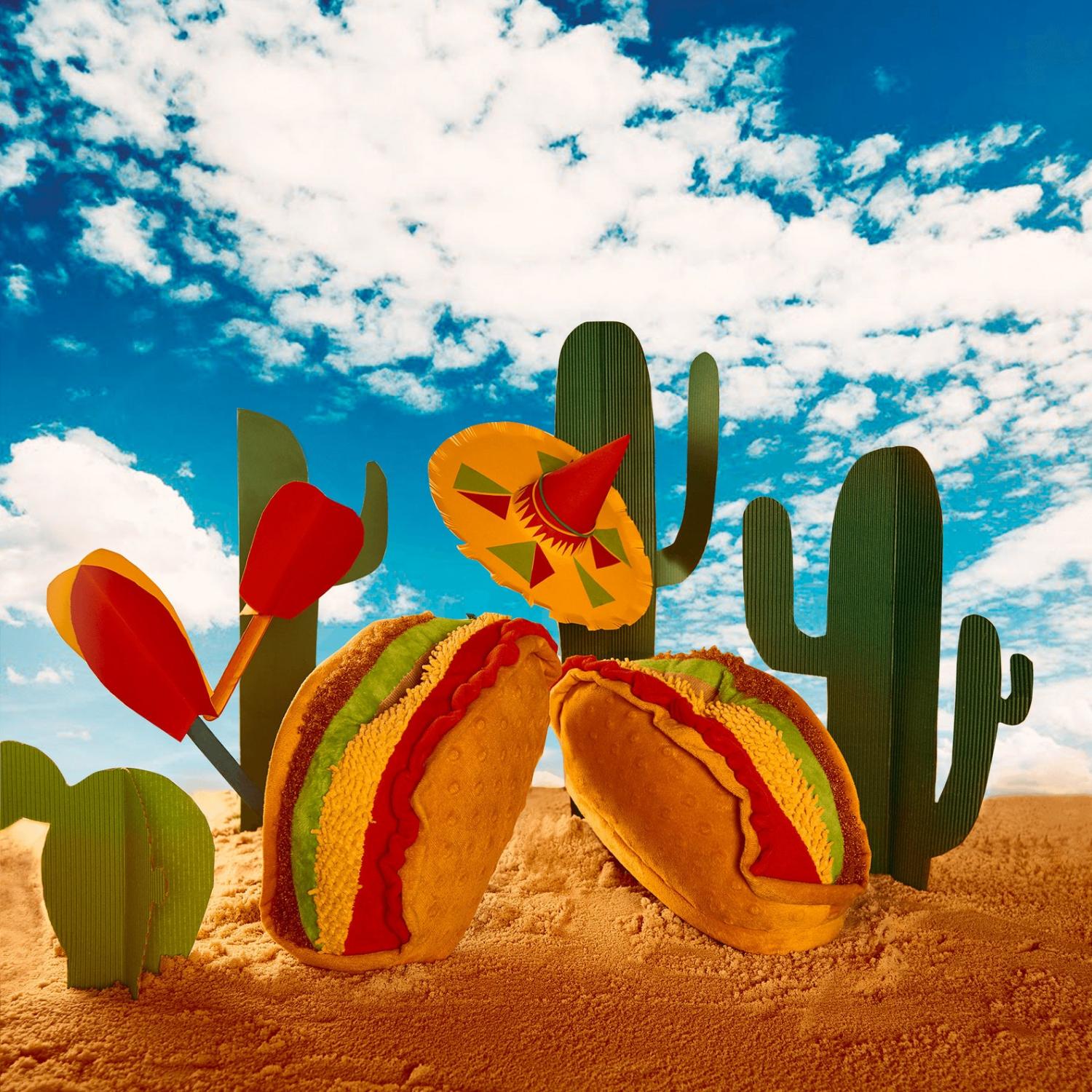 The hilarious taco slippers have extra plush cushioning so it feels like you're walking on a taco-shaped cloud, while the anti-skid grip on the bottom of the slippers means you won't go sliding on hardwood floors like Tom Cruise in Risky Business (because then you'd risk dropping your taco).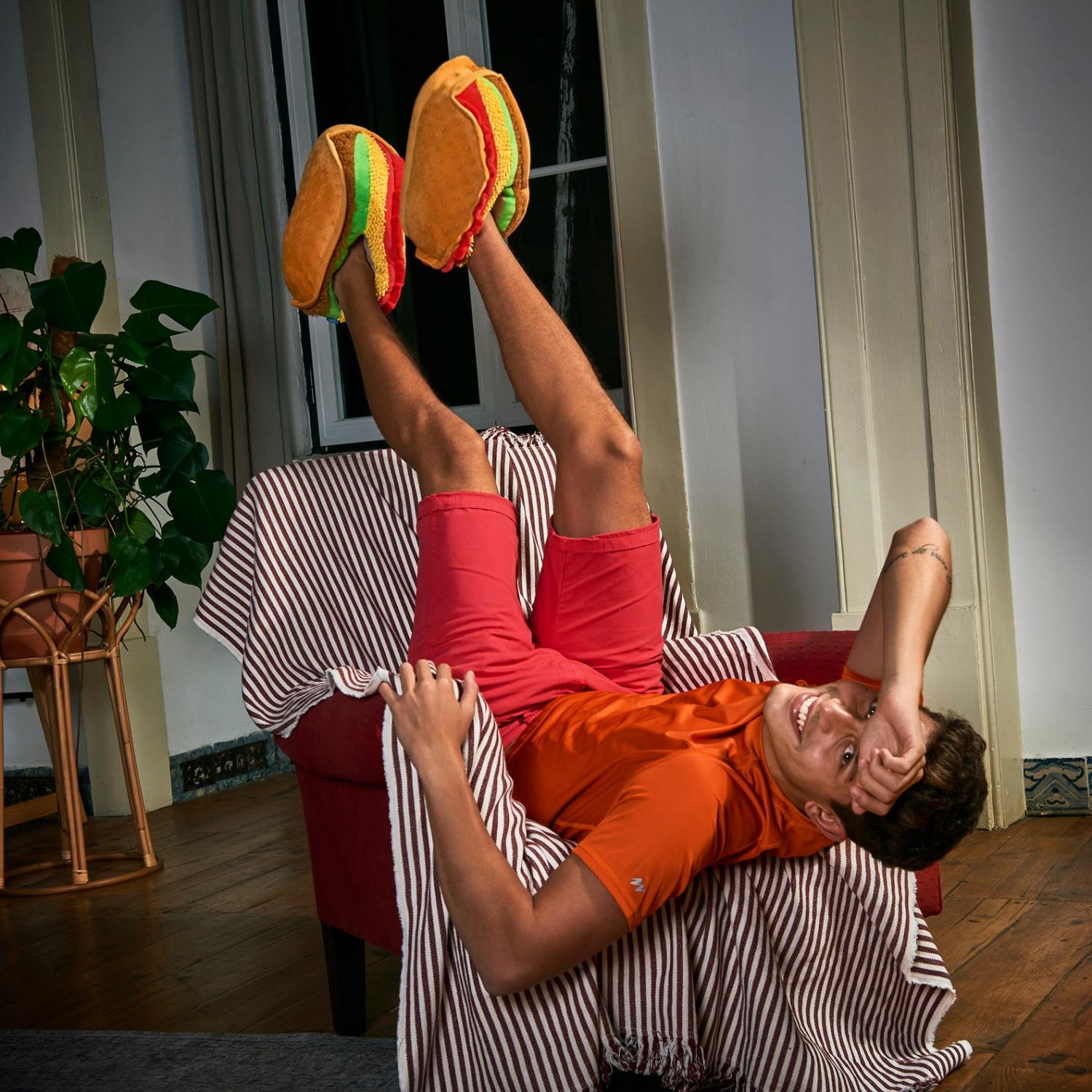 The comfy taco house shoes are getting rave reviews from taco specialists all over the world. Don't believe me? Just take a quick peek at the customer comments on the item's Etsy page. One such five-star review, left by a user named Ta, stated, "My daughter and I love them!! Super cute & loads of fun to wear during our Taco nights!" The footwear is versatile enough to fit comfortably on just about any foot, and the slippers come wrapped in Coddies brand gift paper.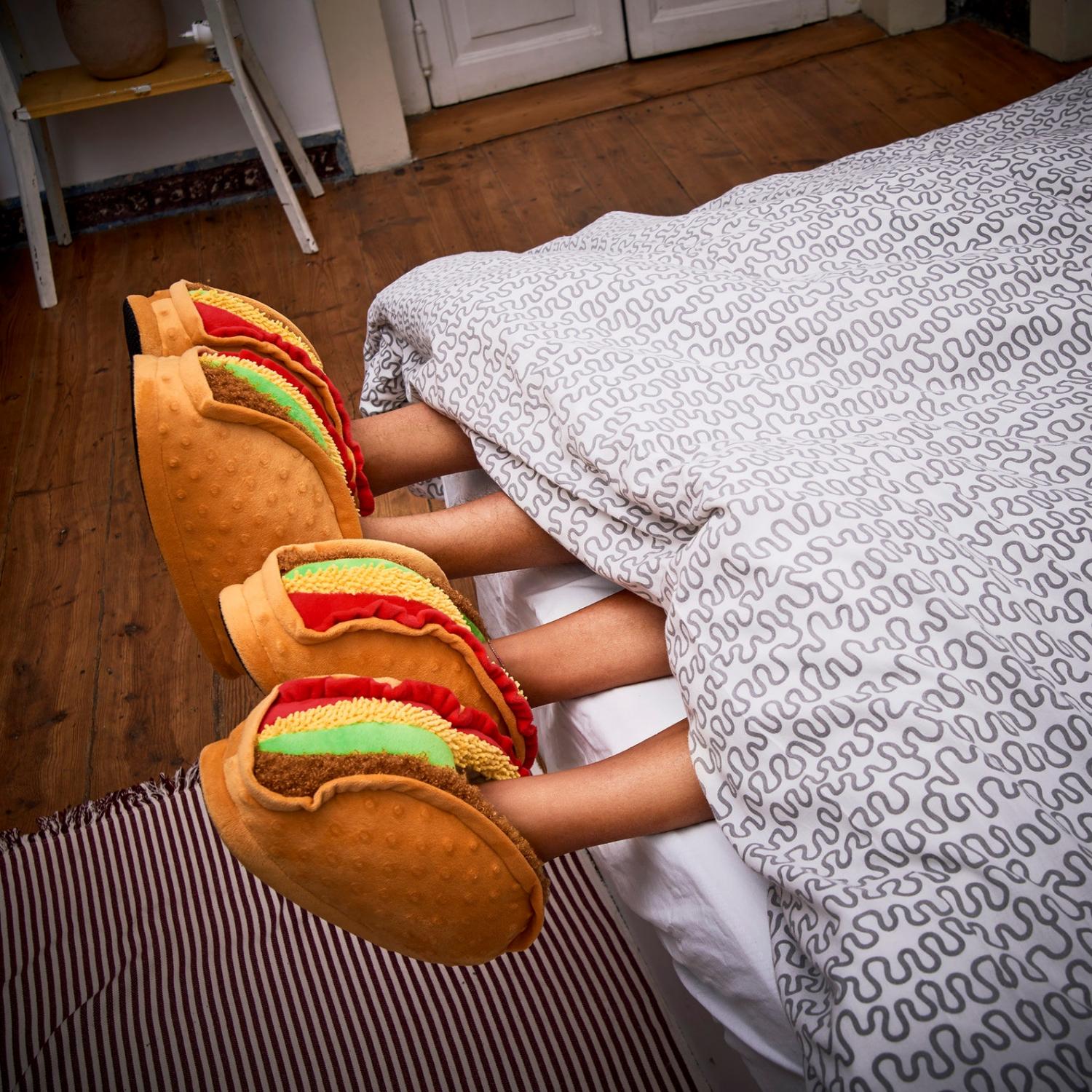 Speaking of Coddies, you may be interested to know that this company basically specializes in wacky house shoes and other footwear. Maybe you'd prefer some cute sushi slippers over the taco design? Lobster, anyone? You can even buy banana slippers, just in case you don't get enough potassium in your diet.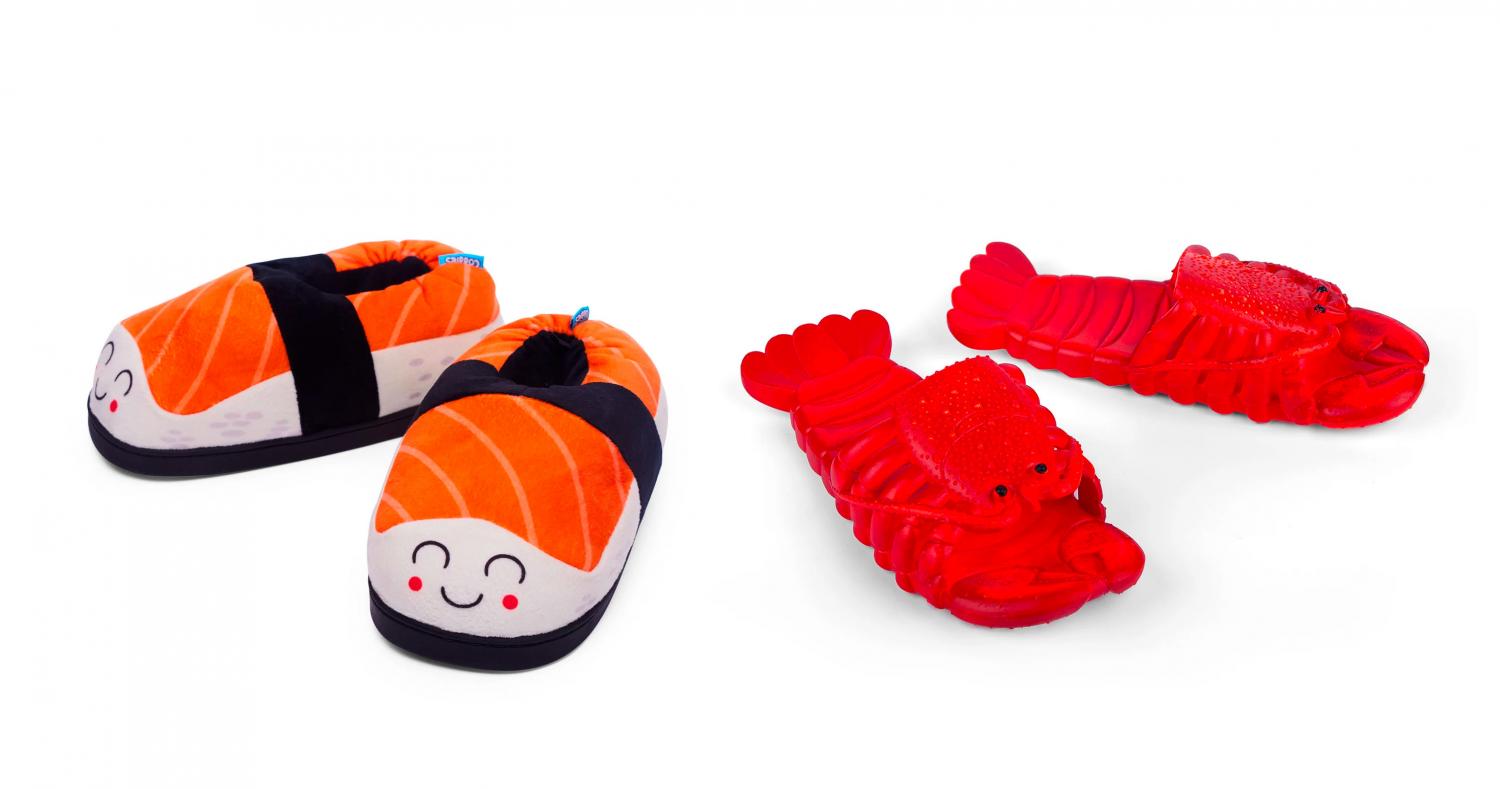 The extra plush cushioned soles on the taco slippers make for a super comfy and cozy wear around the house!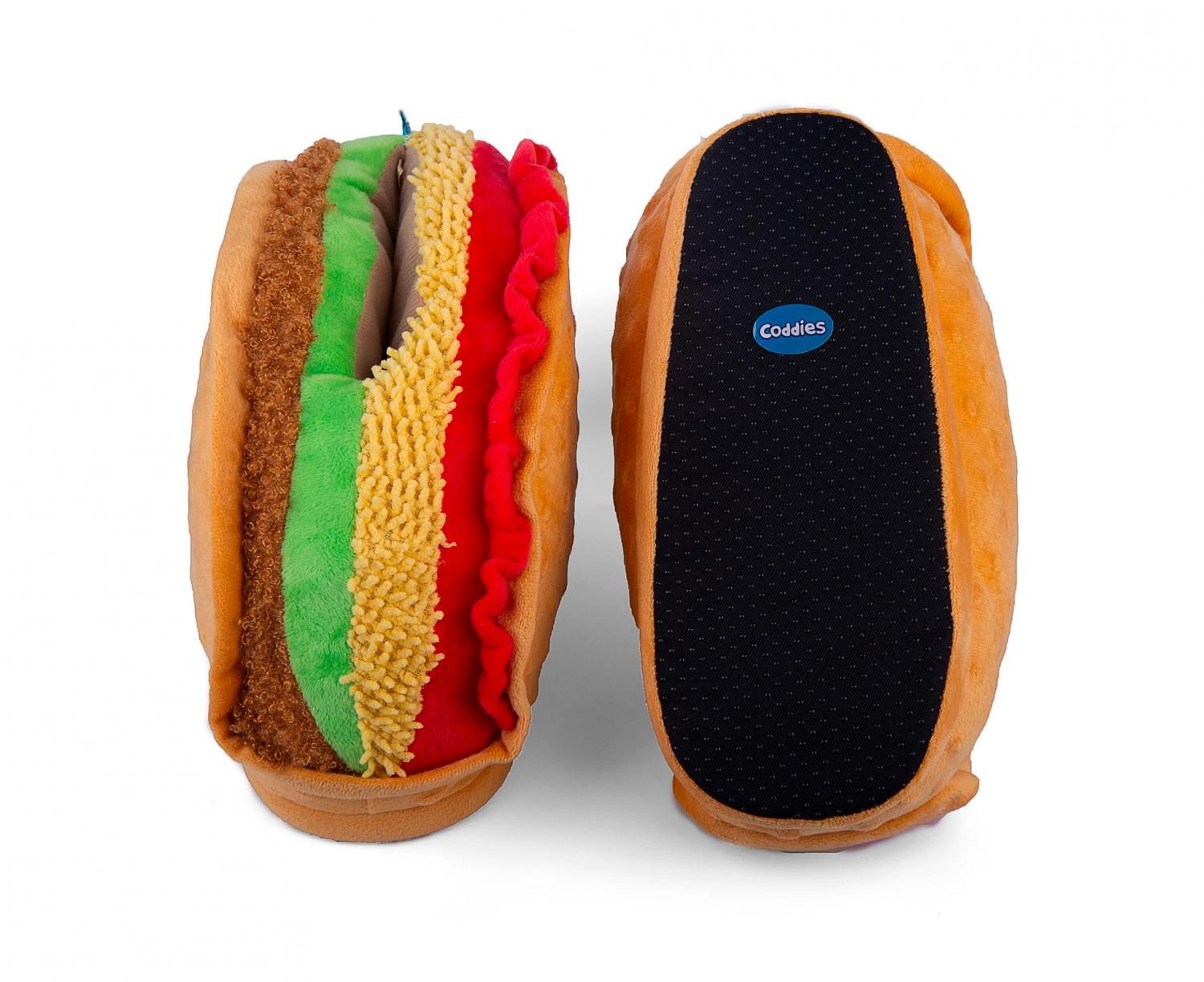 The hard shell taco slippers come fully prepared to you with ground beef, lettuce, cheese, and tomatoes!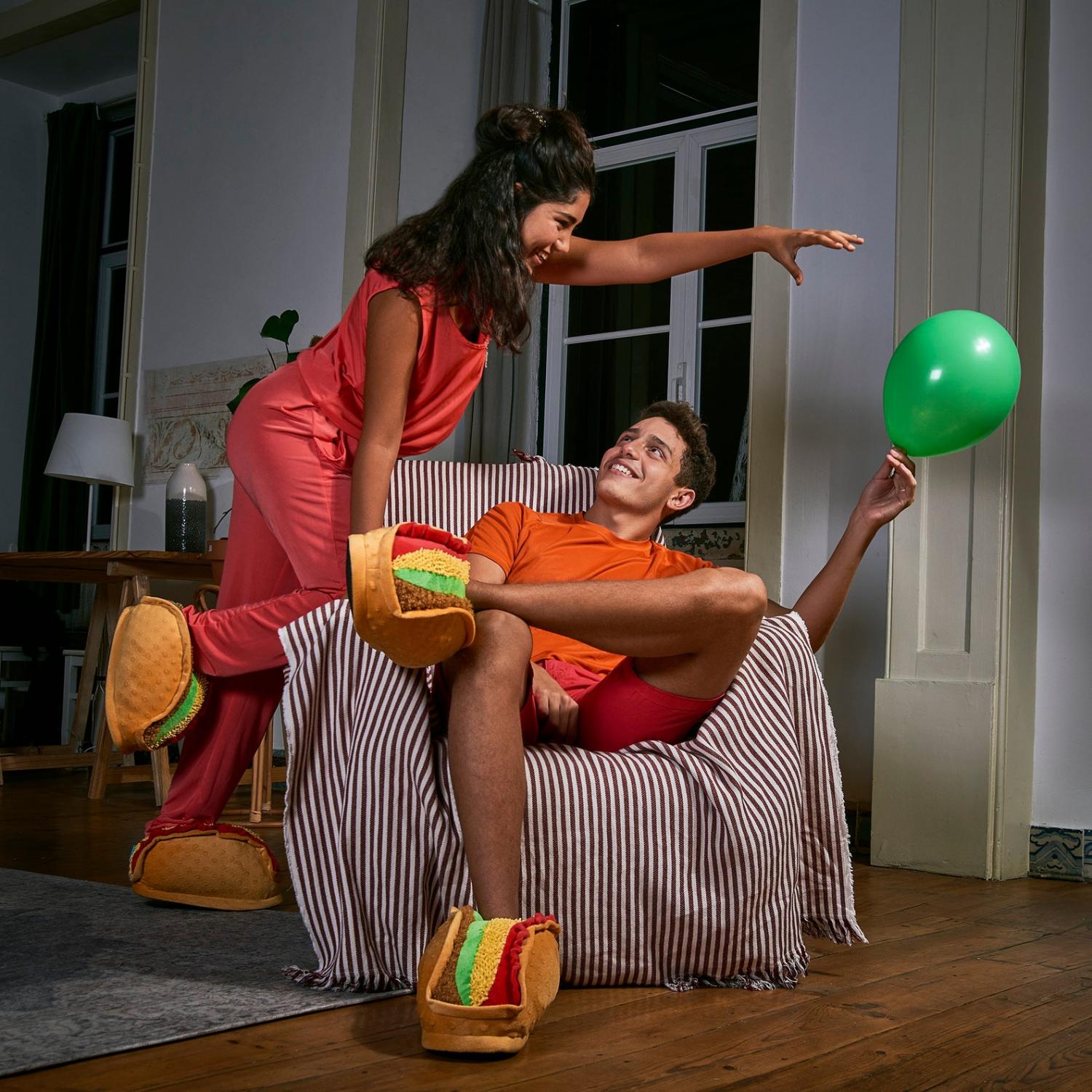 The hard shell taco shaped slippers are sold by the Etsy shop Coddies, and will cost you around 30 bucks!