Star Wars AT-AT Imperial Walker Dog Costume
By Ryan on 10/01/2015 3:54 AM (Updated: 10/12/2018 11:05 AM)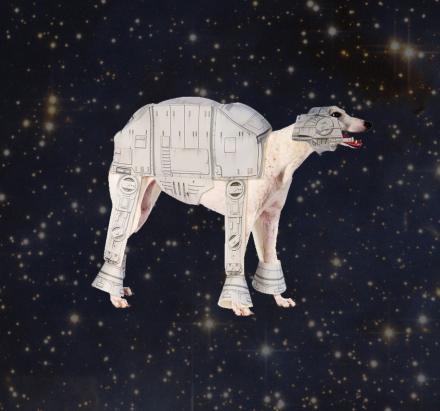 Every year for Halloween we all dress up and create creative costumes to make some sort of reference towards pop culture. Whether you're dressing up as Cecil The Lion Killer, dressing up as Taco Belle, or just becoming a cheeseburger, it really just distracts us from the true meaning of Halloween, which is making your dog look like an idiot.
...The Stars Wars AT-AT Walker costume for your dog does just that. From all the dog costumes we've seen at Odditymall, I think this one takes the cake, at least according to the picture. I've never seen a dog that's just given up on life more than the dog in this picture. Once you put the AT-AT walker costume onto your dog they will apparently stand like a statue all night in pure terror, in hopes that someone will just end the suffering.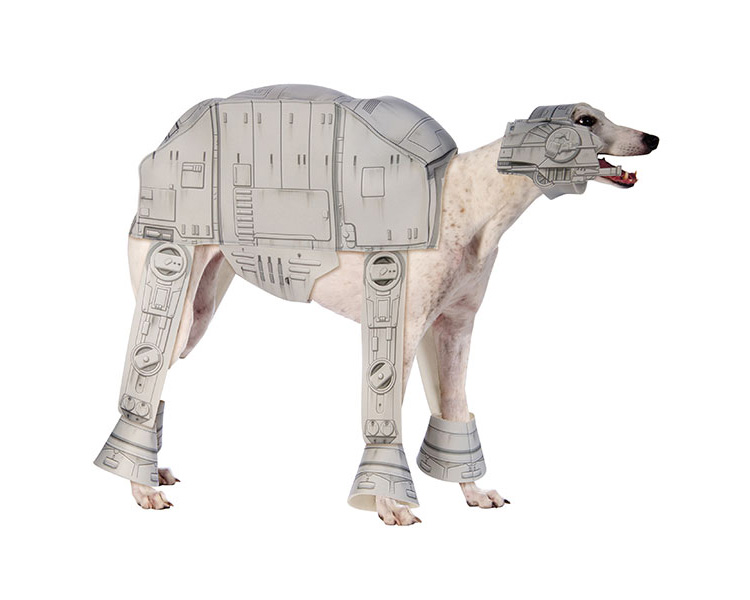 The imperial walker dog costume comes with a head-wrap that's an elastic band that will fit any sized dog head, and the body piece is all one piece that gets wrapped around under your dog's belly to stay fastened.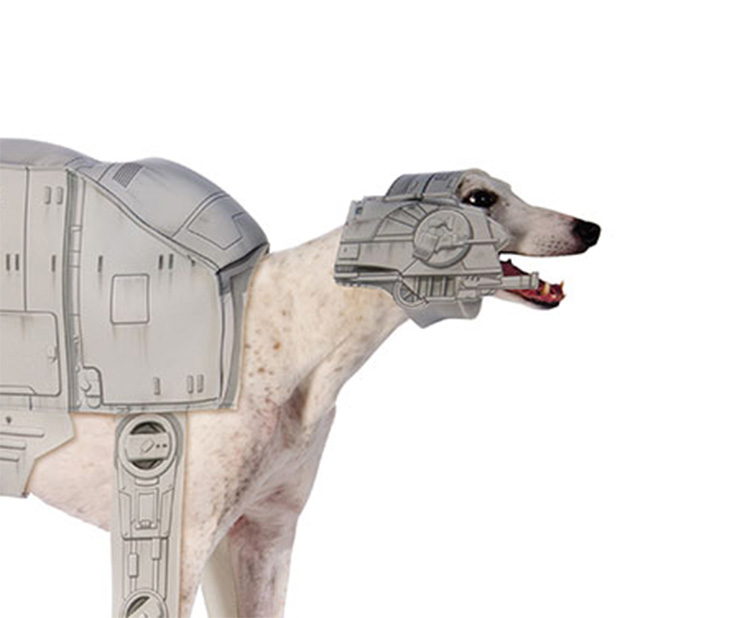 Officially licensed from Star Wars the Imperial Walker dog costume comes in sizes for all breeds of dogs, ranging from small to extra-large. The costume is made from Polyester with polyurethane foam, and the care instructions are to hand wash in cold water and dry flat.