Spiral Staircase Dice Rolling Tower
By Ryan on 11/05/2018 11:54 AM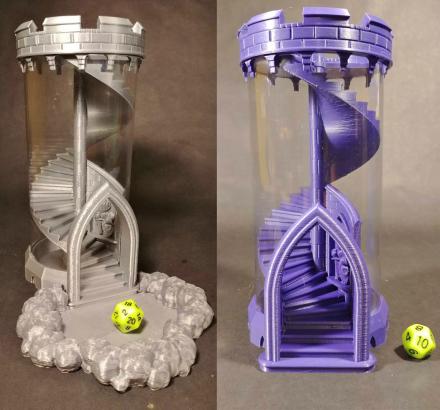 If you're playing games that require a lot of dice rolling and are simply rolling them onto the table or, God forbid, into the cardboard box that the game came in, you're just doing it wrong! There are now much more extravagant ways to roll dice, by either rolling giant dice out in your yard, using this incredibly majestic and magical game table, or using one of these awesome spiral staircase dice rolling towers!
To use the staircase dice tower just insert your dice into the top of the device, and they'll tumble their way down the stairs and into an optional catching tray. They'll give you're dice a unique and fun outcome with every throw, and will make your game of D&D or Yahtzee that much more exciting!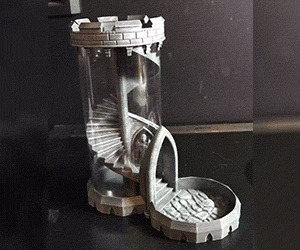 The spiral staircase dice rolling tower is made to look like an old Medieval castle tower, even more-so if you have the catching tray at the bottom that's made to look like a rocked-in area where your dice are kept from rolling too far away.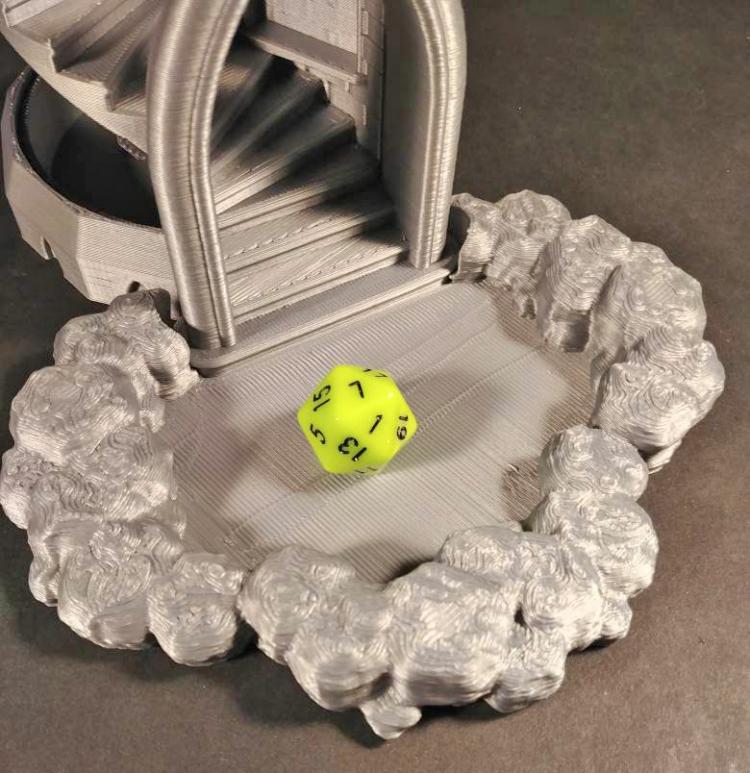 The unique castle staircase dice rolling tower is 3D printed using PLA Polylactic Acid, are made to order, and come in a wide array of color options to choose from. Make sure to select the catching tray option in the drop-down on the purchase page if you'd like to add that on to your dice rolling tower.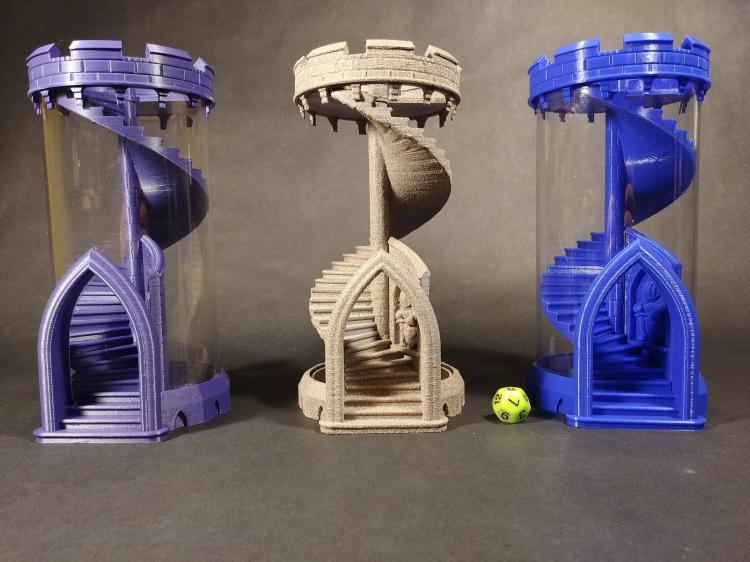 This unique spiral staircase dice rolling tower is sure to give you the best randomized dice roller possible!