The Sultan Gaming Table
Date Published: 11/06/2014 2:01 AM
The Sultan Gaming Table is what greasy nerds dream about while you and I are dreaming about boobs and steaks. The Sultan Table is a table meant for pure gaming, you won't be putting this in your dining room, and no it's not a pool table. You will be gathering up a group of your sweatiest nerds, sitting them down, and embark on an enchanting gaming session that will last the night, so you better stock up on your Mountain Dews, and your Hot Pockets.
Perfect for a session of Magic the Gathering, Settlers of Catan, Dungeons and Dragons, The Cones of Dunshire, or whatever greasy games you geeks are getting into now-a-days, The Sultan table will certainly provide your gaming foundation with pure class and ease.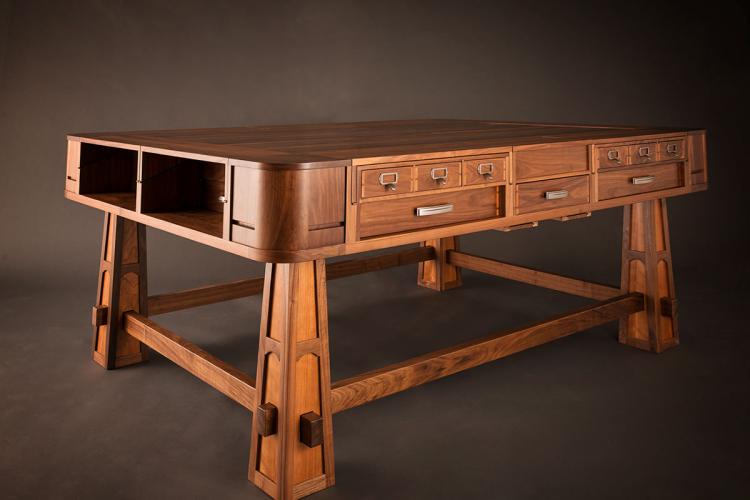 The Sultan Gaming Table features a spill-proof game vault where your games are stored, 6-10 player stations fully equipped with a flip down desk, a rail system, secret drawers, cup holders, integrated dice towers, plus the game masters desk is larger and more involved (rightly so as you bought a $15K gaming table).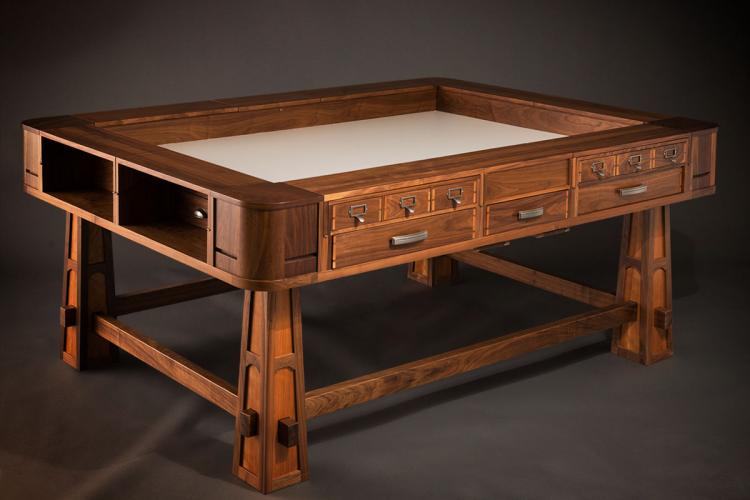 The Sultan table is customizable as you can choose a size that fits between 6-10 stations, more or less dice towers, and choose between walnut, cheery or maple wood. The Sultan table will measure 34.75 inches tall (other dimensions will vary depending on the model you choose).