This Christmas Tree Advent Calendar Holds Mini Bottles Of Wine
By Ryan on 11/16/2021 12:14 PM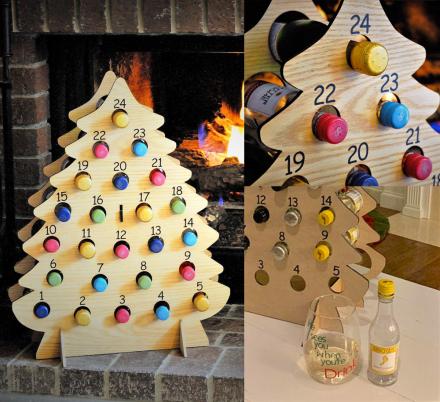 You may have seen the larger Christmas advent calendar that we featured a few weeks ago that holds large bottles of wine for each day you countdown to Christmas. If you're looking for something a little more practical, and perhaps not be fully inebriated every day of December, perhaps this smaller Christmas advent calendar is for you. Instead of large bottles of wine, it holds smaller travel sized wine bottles, so you can just get a little taste of wine each day. It's the perfect way to get through the holidays in one piece, while still getting extra excited about Christmas.
The mini wine bottle Christmas advent is made and sold by Etsy store LittleFlowerPotShop, and not only do they make a fully made Christmas advent calendar that holds mini wine bottles, but they also make plans so you can make one yourself if you're more of a DIYer. This way you can save money and still put your husband to good use and come out with an awesome Christmas advent.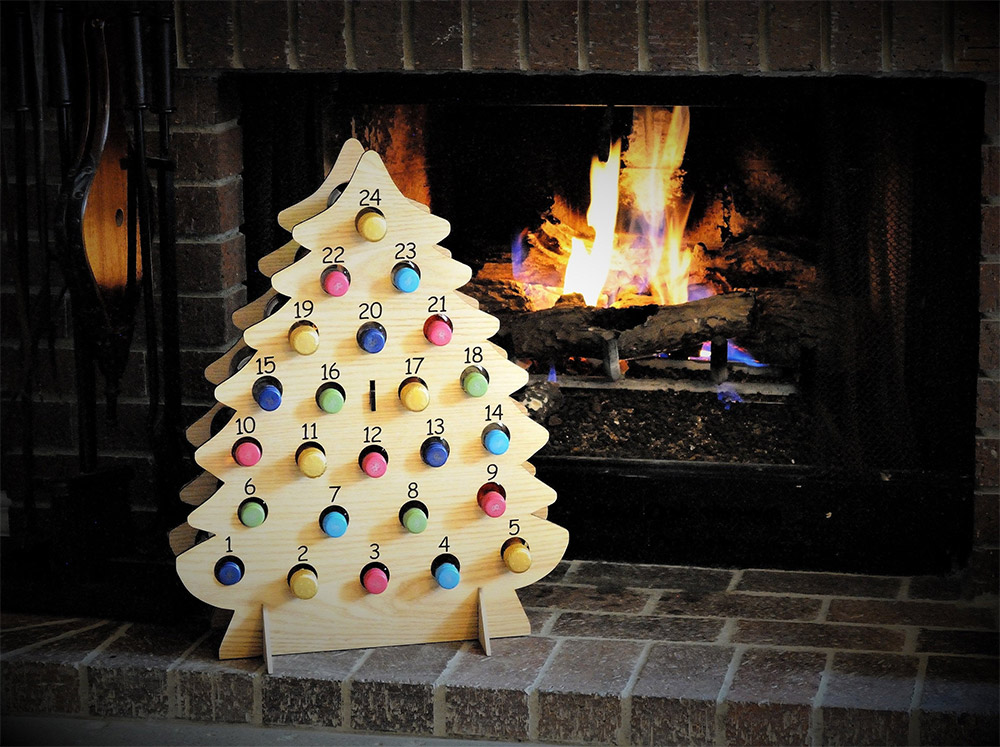 Not only do they make a Christmas wine advent calendar, but they also make a Halloween advent calendar that counts down to Halloween with a mini wine bottle for each day of October. This one holds just 13 bottles of wine to celebrate the countdown to make it extra spooky as you countdown.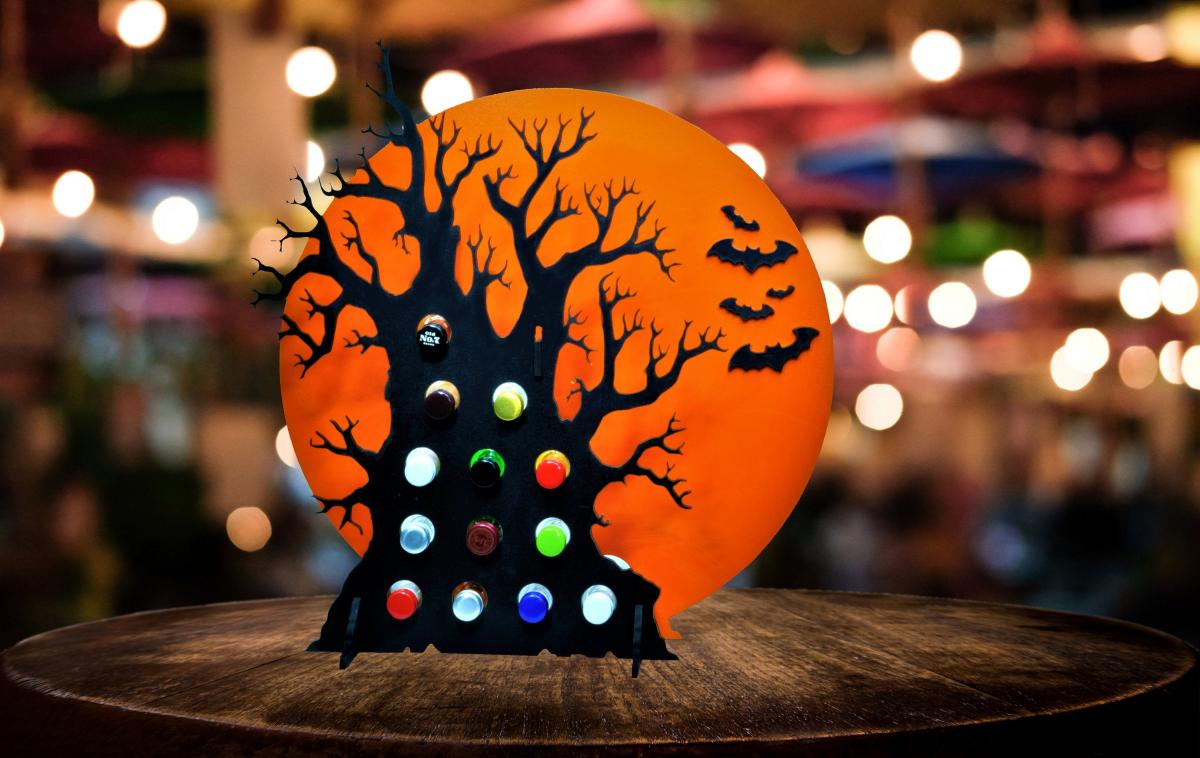 Custom made from plywood, polyurethane, hardwood, and vinyl stickers, the mini wine bottle Christmas advent calendar also comes with custom wood options, including red oak wood, maple wood, along with different finishes to get the perfect design you love.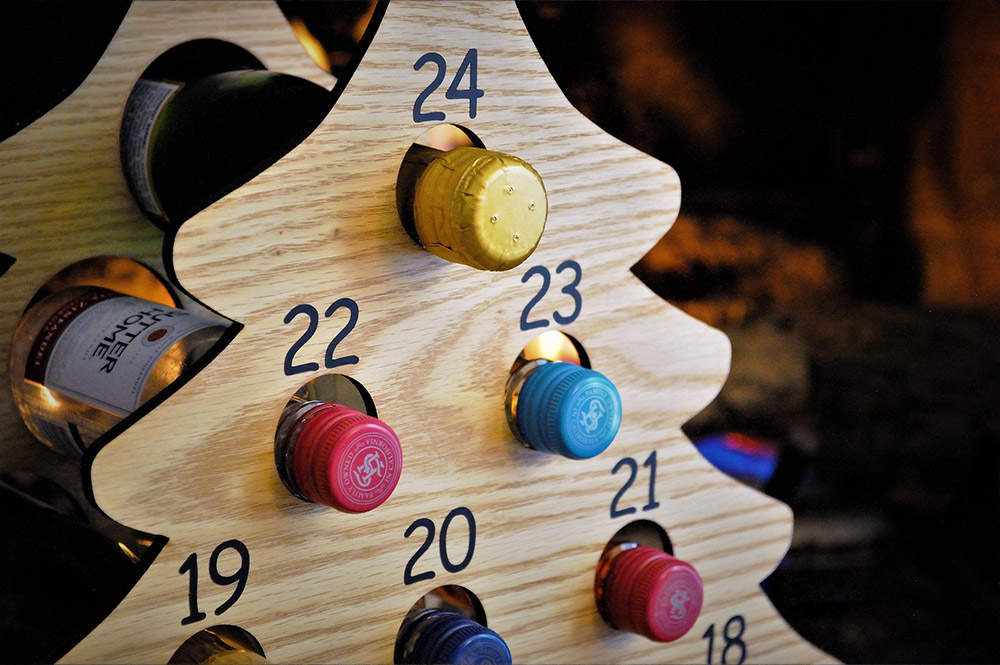 Shaped just like a mini Christmas tree, the wine bottle advent holds 24 mini bottles of wine (187.5 ml travel bottles), though you can also select a scaled-down version that that holds single-shot liquor bottles. Whichever way you'd like to get a little toasty for Christmas, this Etsy seller has you covered.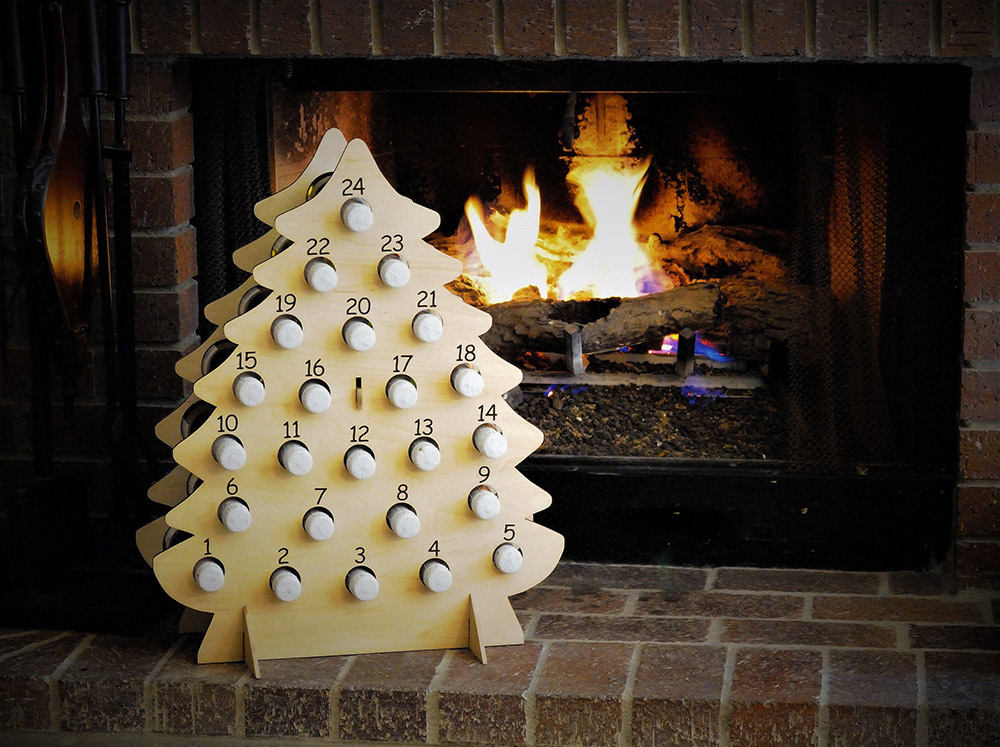 The Etsy seller makes two different versions of their wine holding Christmas advent, including the one featured here that has a nice classy wooden look to it, along with another version that's finished with green color and has a more cartoonish look to it. This way no matter what your decor style is, you should be able to find a finish that fits right in.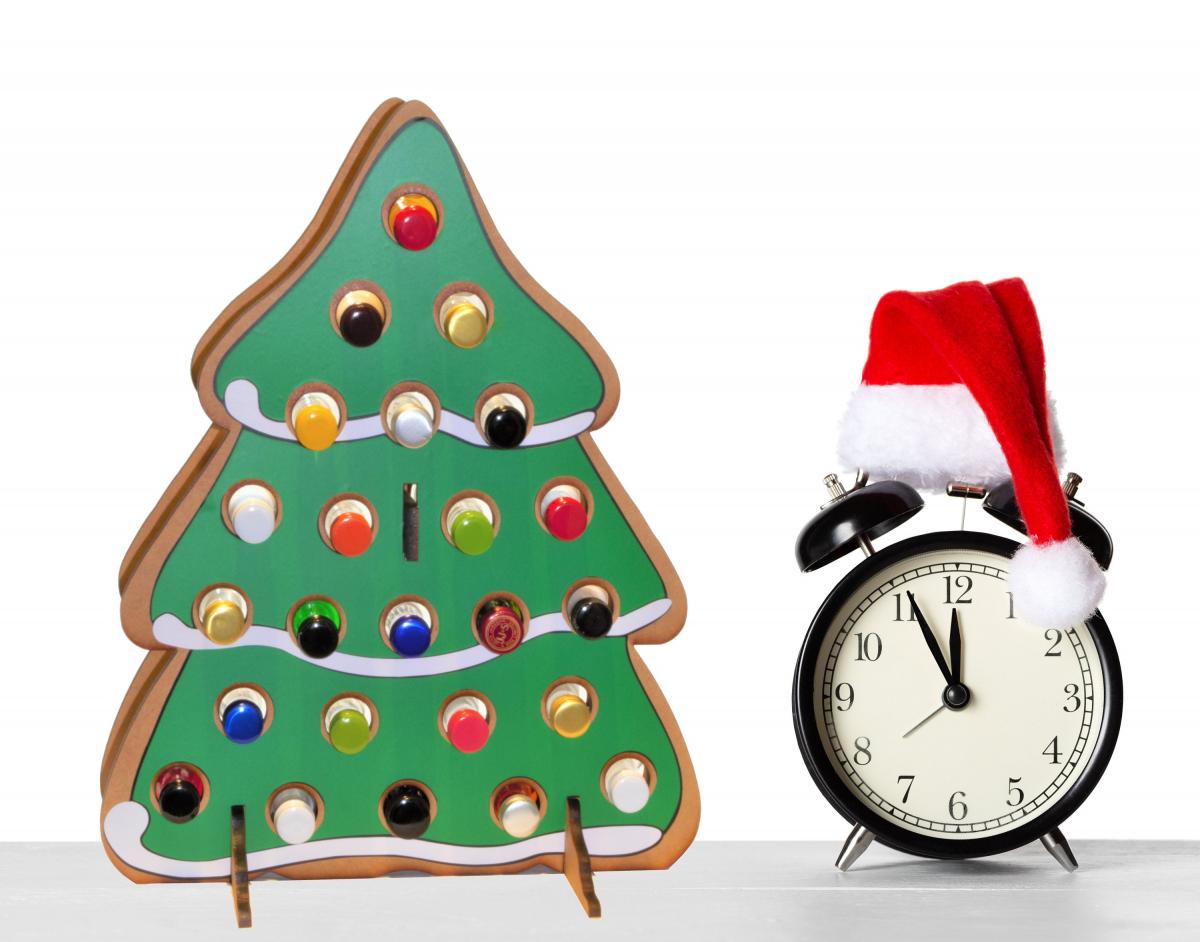 They also make a version of the Christmas tree advent that fits full-sized wine bottles if you're really looking to have some fun for the whole month of December.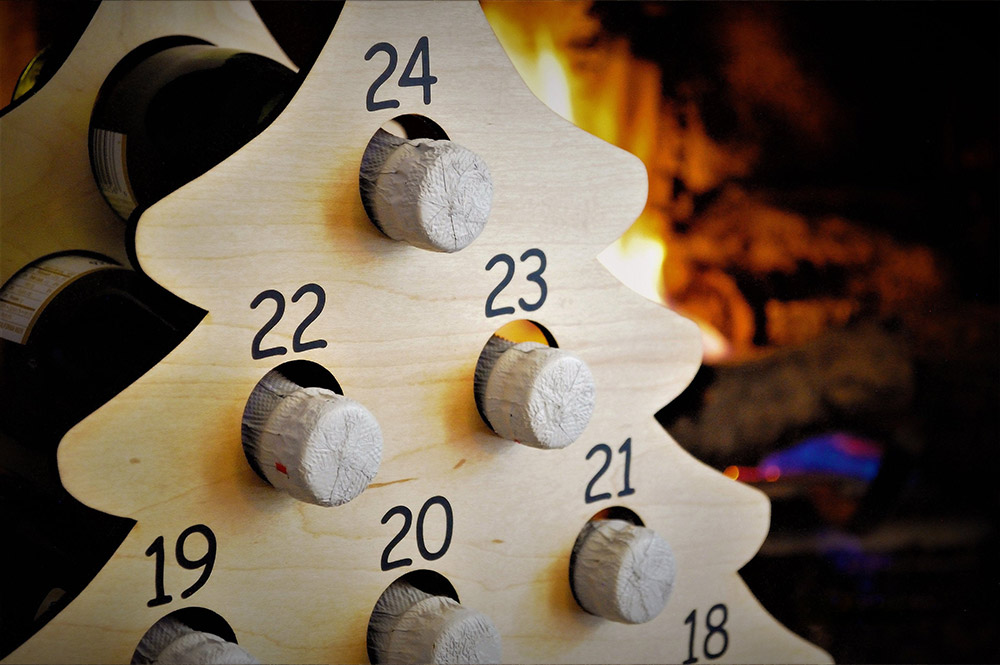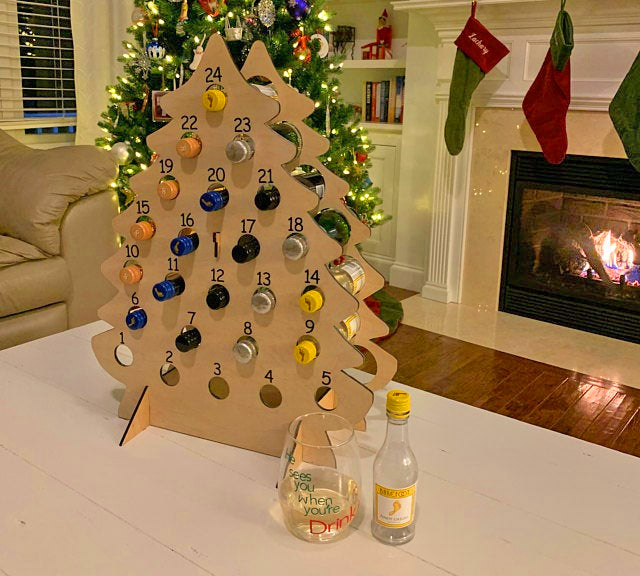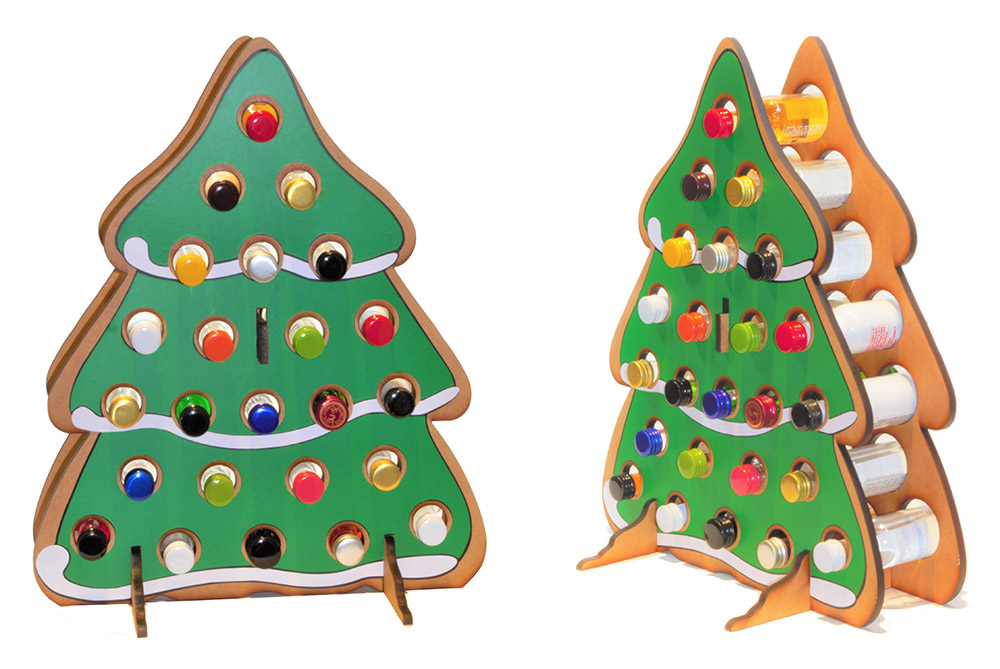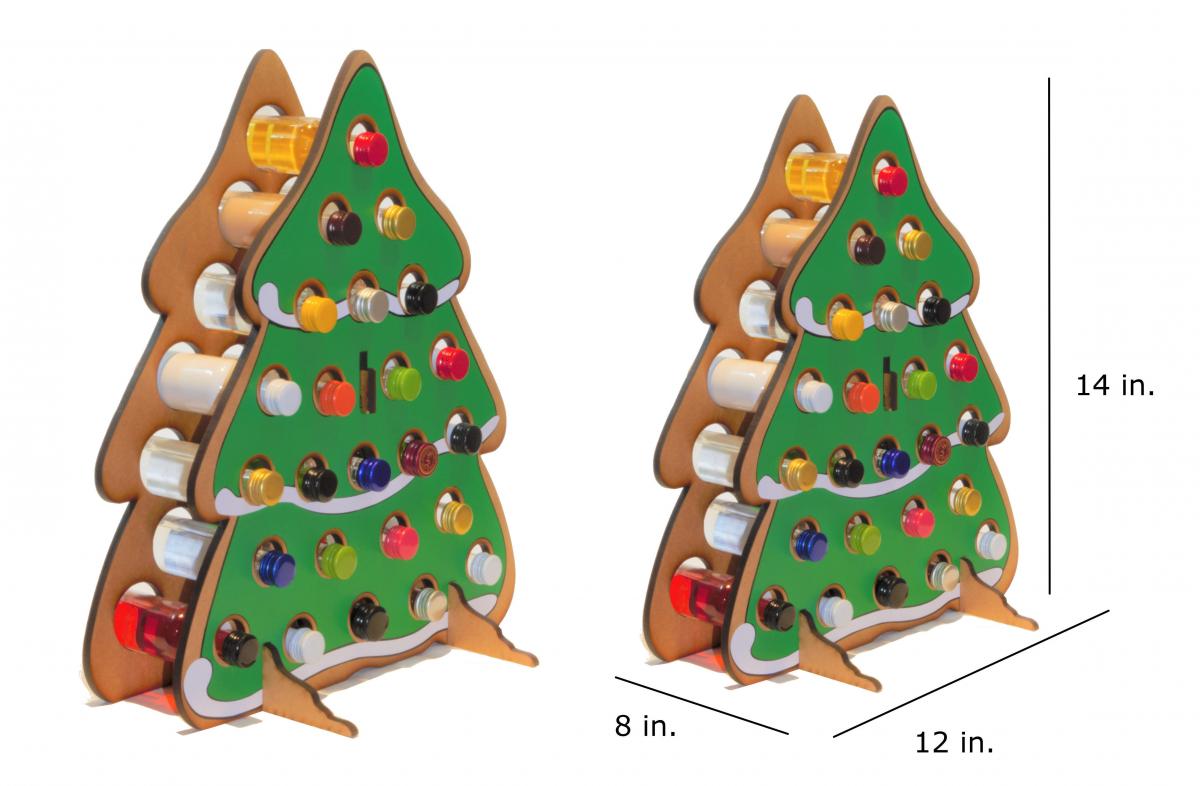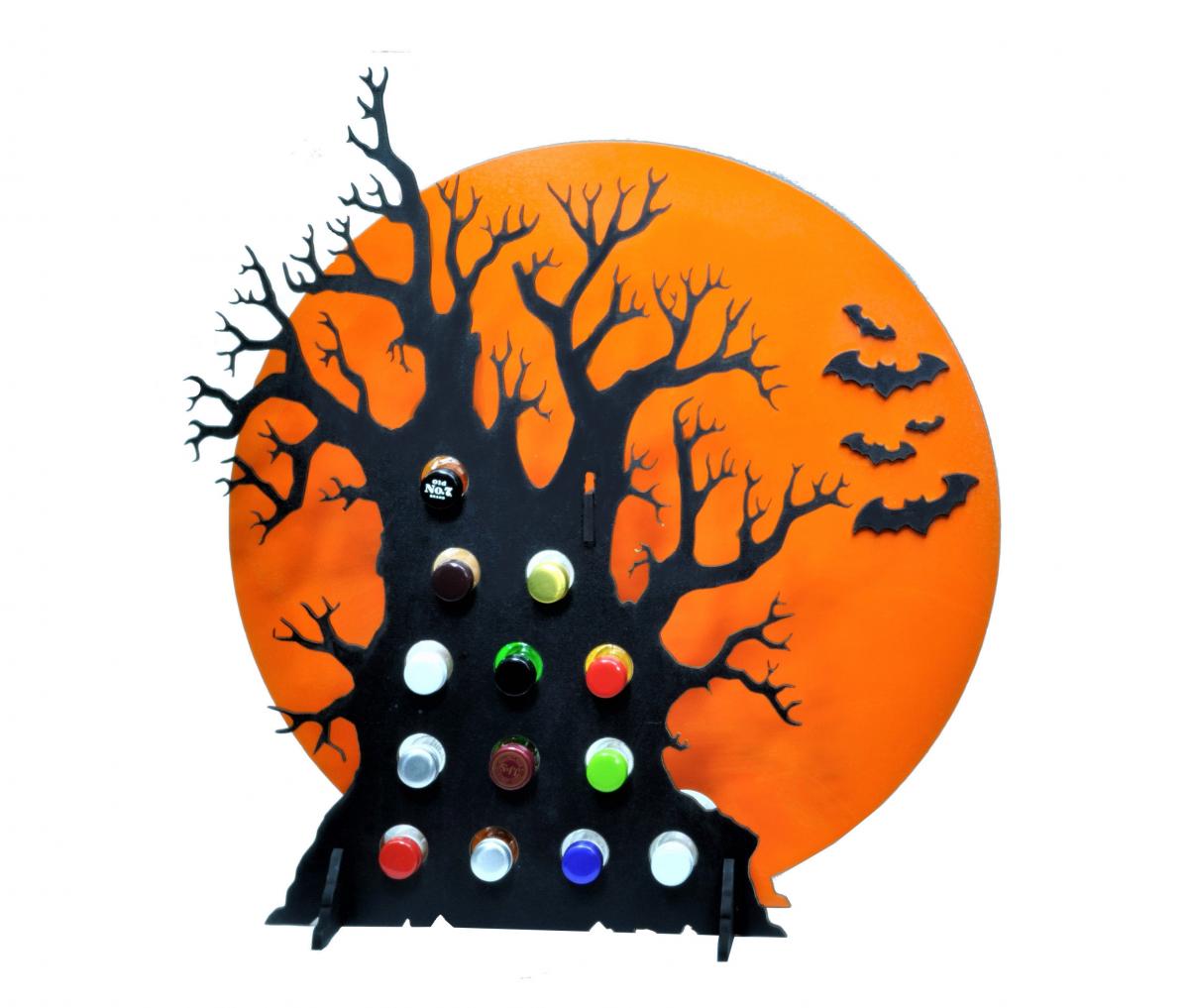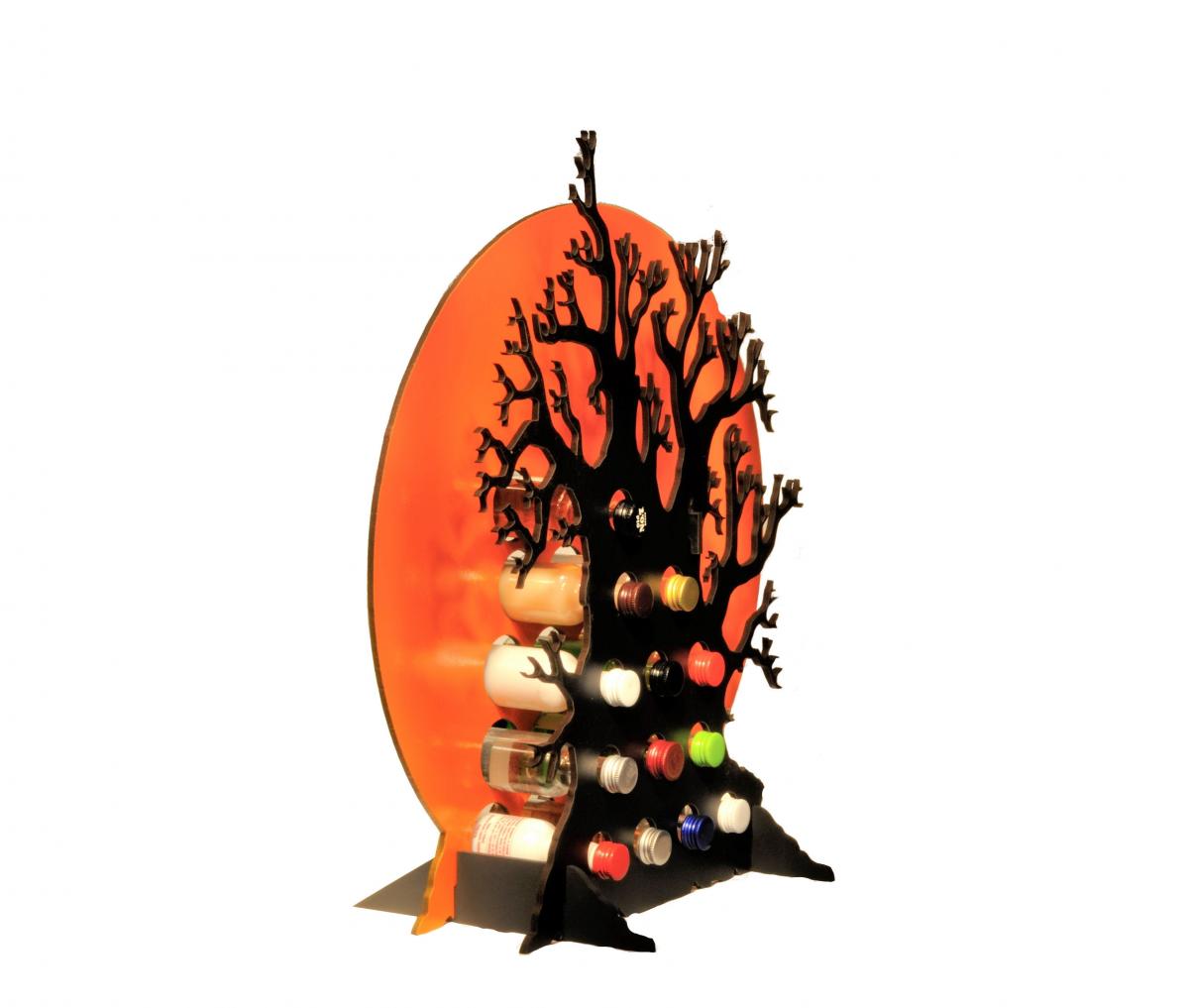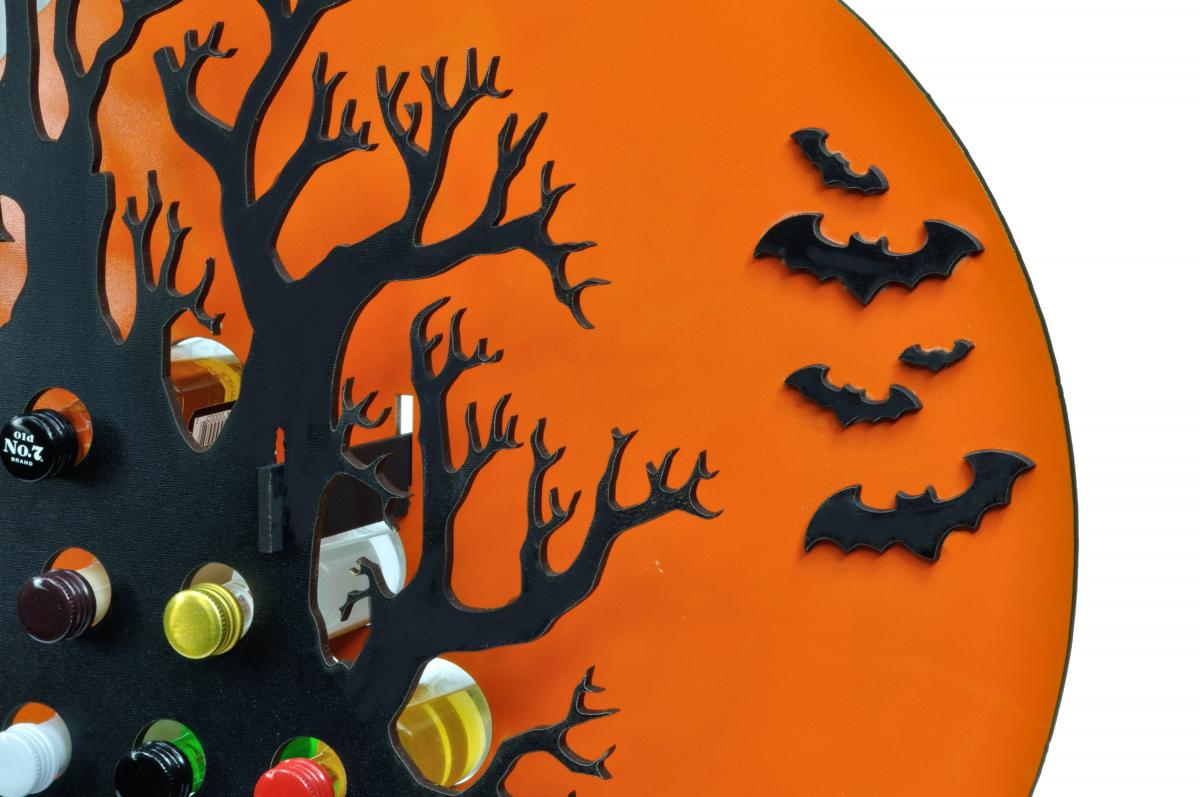 The mini wine bottles advent calendars come disassembled, so upon delivery you'll just need to snap it together and put in your own bottles of wine or liquor, as it doesn't come with any bottles.