This Wine Bottle Advent Calendar Lets You Countdown To Christmas With Booze
By Ryan on 09/09/2019 4:01 PM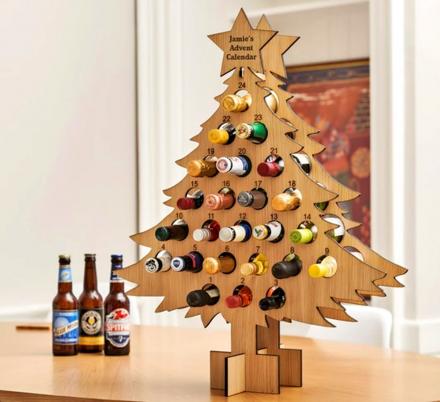 You probably saw the incredible haunted house advent calendar that lets you countdown to Halloween, but what about a fun and unique new way to countdown the days until Christmas? The wine bottle advent calendar is here to provide you a new bottle of wine with each day leading up to, what will perhaps be, your new favorite holiday if it isn't already.
Designed and created by Etsy Store LomaLiving, a store that makes minimalist homemade wooden home goods, the wine bottle advent calendar, aptly named the Spirits Tree, holds 24 of your favorite mini bottles of wine. Though if you can't quite take down an entire bottle of wine each day of December it can also hold a different bottle of beer, if that's any better...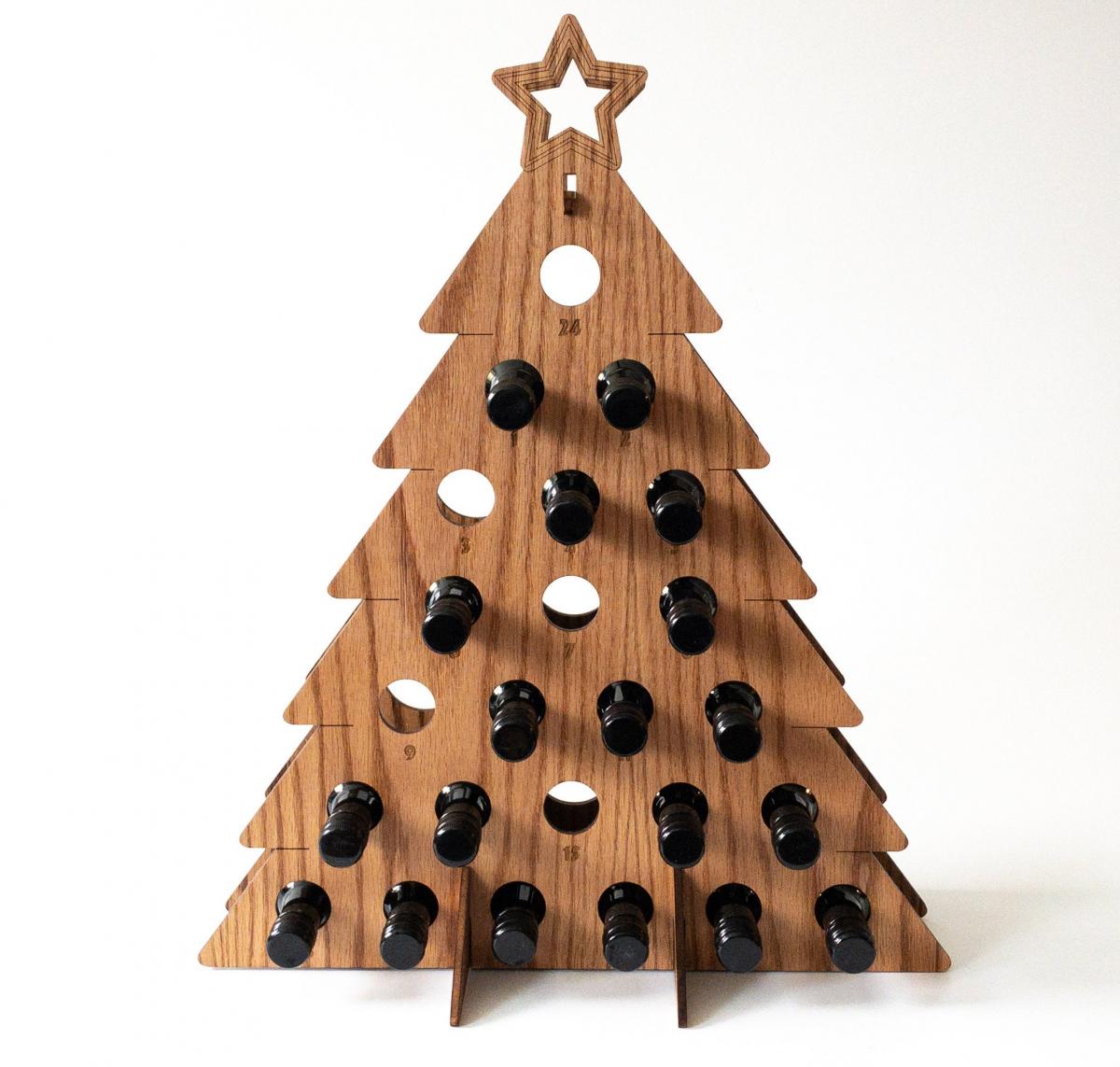 The wine bottle advent calendar actually comes in two differnt sizes, a larger version that can accommodate full size bottles of wines and champagne, along with a smaller version that's better suited for smaller liquor bottles, beer bottles, and mini wine bottles.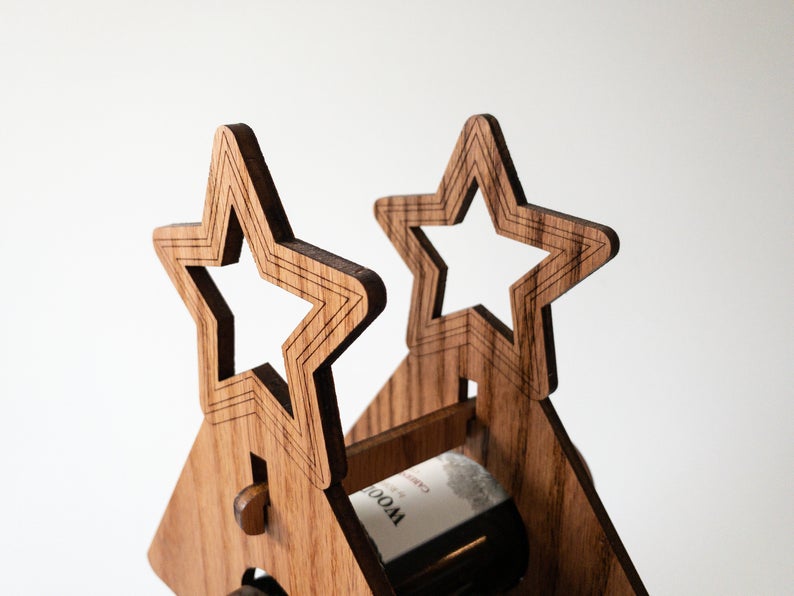 The Christmas tree wine bottle holding advent calendar is made from quality oak wood, and is completely handmade, so if you're trying to order it for this year, I'd probably get on it quick! Without any bottles inside of it, the unique adult-themed advent calendar measures 17 inches wide x 21 inches tall x 8.5 inches deep at the base.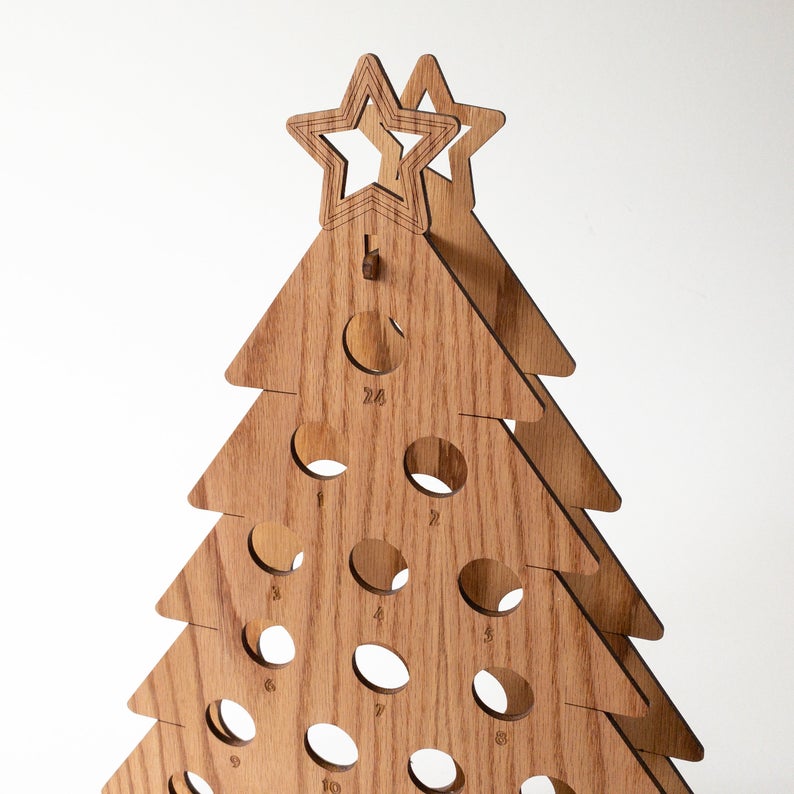 The wine/beer bottle advent calendar does not include any bottles of booze so you'll need to provide your own. The advent calendar is shaped like a Christmas tree, features a star on the top of it, comes with 24 different holes in it to place your bottles of booze, and it's probably the greatest way to celebrate the anticipation of Christmas for any booze loving individual.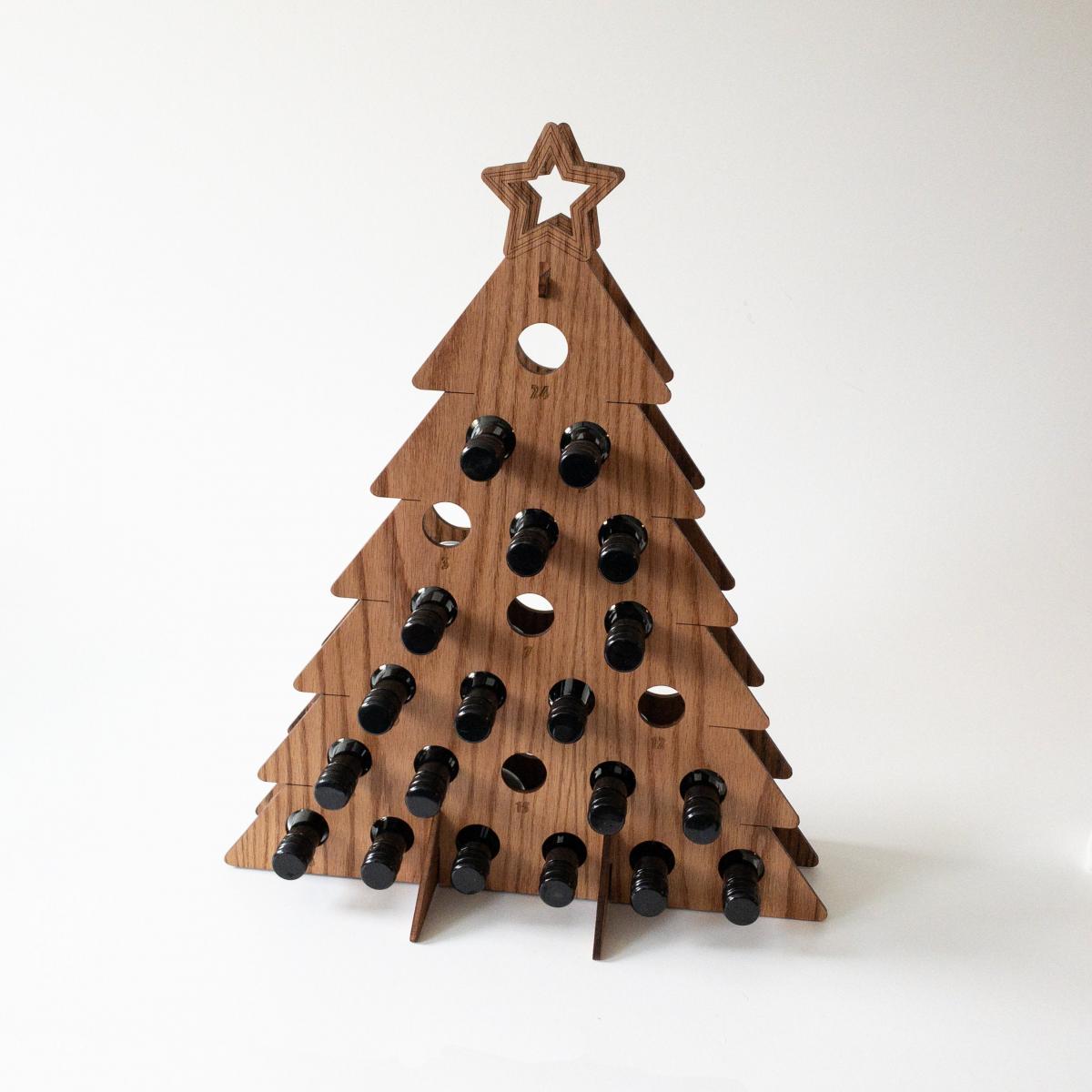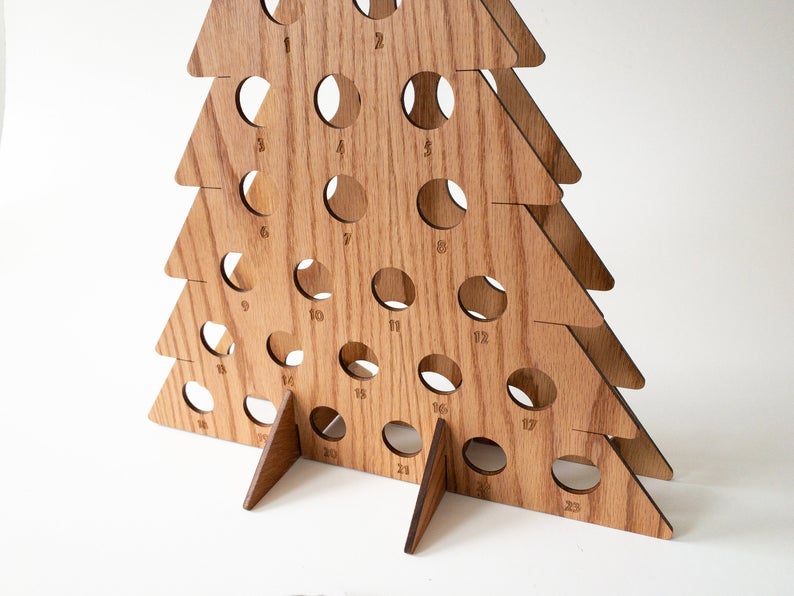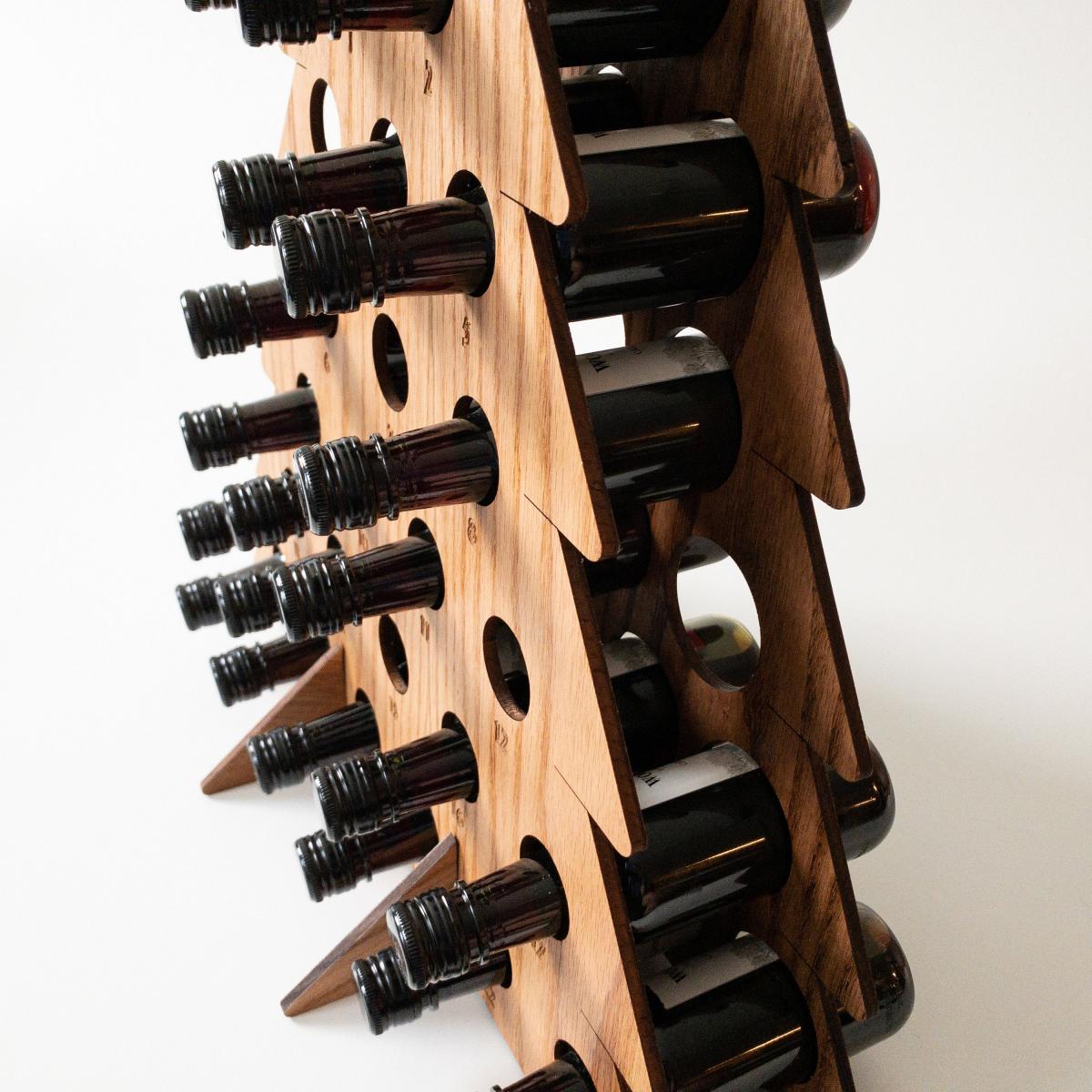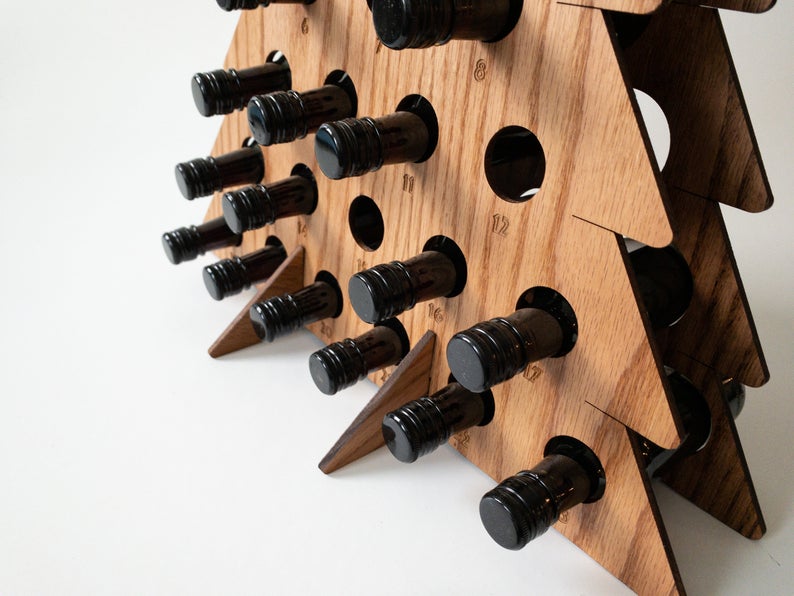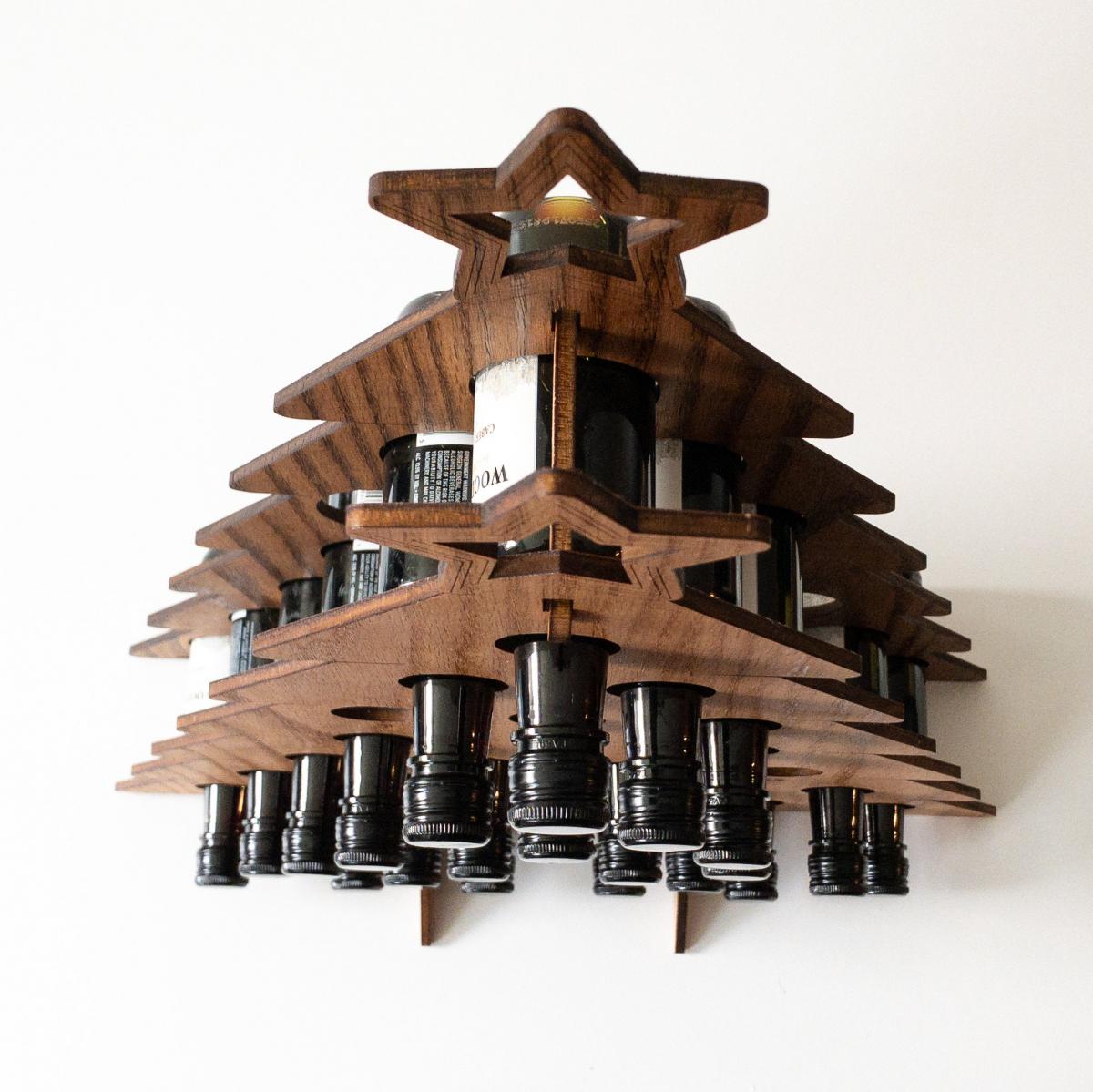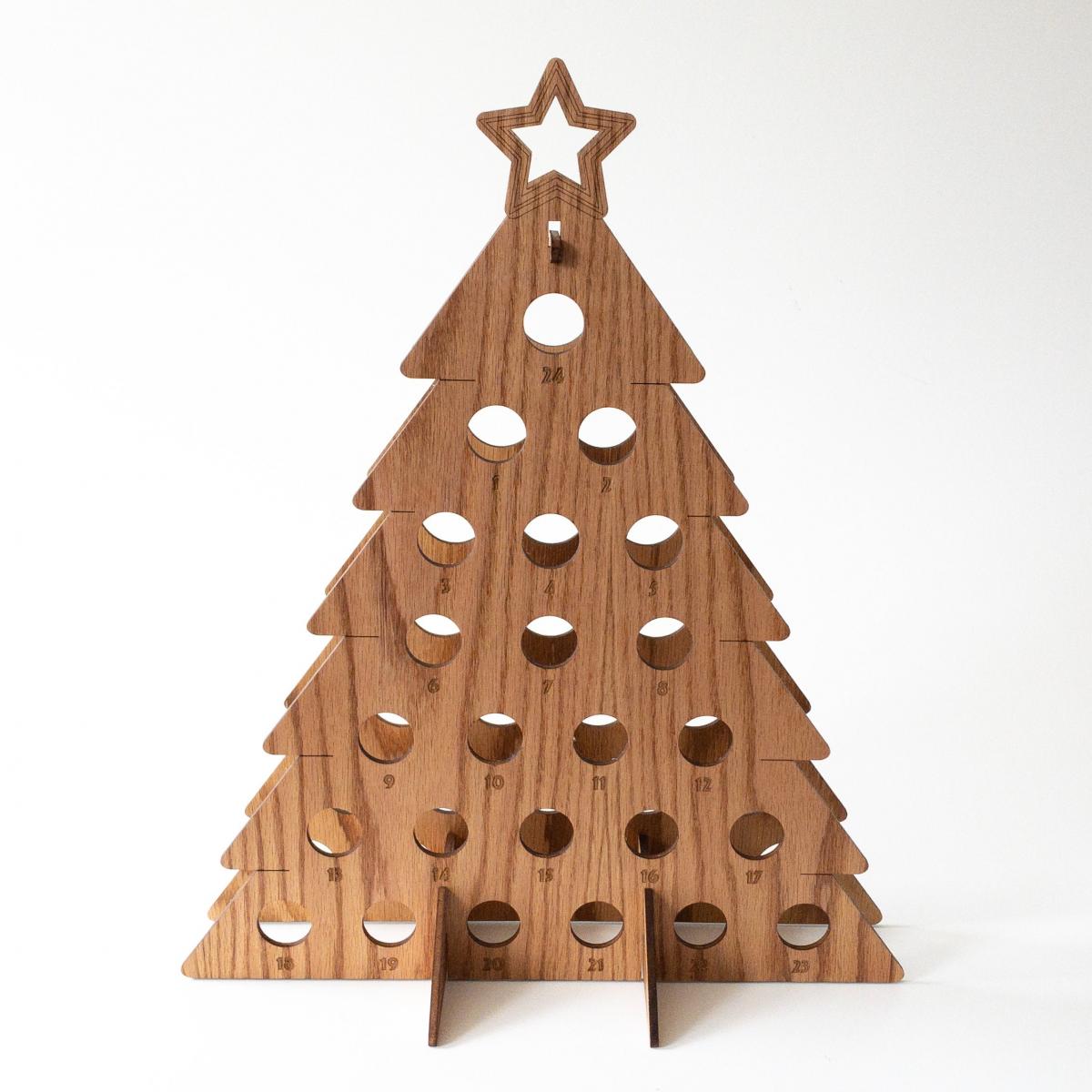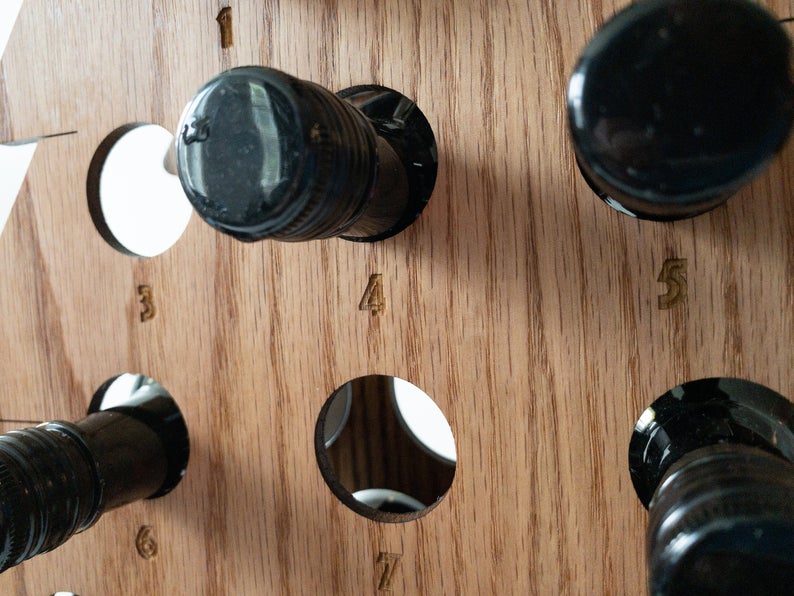 Image Credit: LomaLiving