This Spooky Halloween Advent Calendar House Helps Countdown To October 31
Date Published: 09/17/2020 4:01 PM
Buy Now
@etsy
Find on Amazon

We all know about Christmas advent calendars that let kids countdown the days until Christmas Day when they finally get to open all of their presents they've been (not-so) patiently waiting for. Well, now there's advent calendars for Halloween, and now only do they countdown the days until Halloween, but they also take the form of spooky houses that acts as an incredible piece of functional Halloween decor in itself.
There are a few different sellers on both Amazon and Etsy, though the most intricate and and extremely detailed Halloween advent calendar house comes from the Etsy shop HalloweenAdventHouse. Unfortunately sold out at the time of this writing, their extra spooky calendar houses are completely handcrafted and measures a massive 37 inches tall.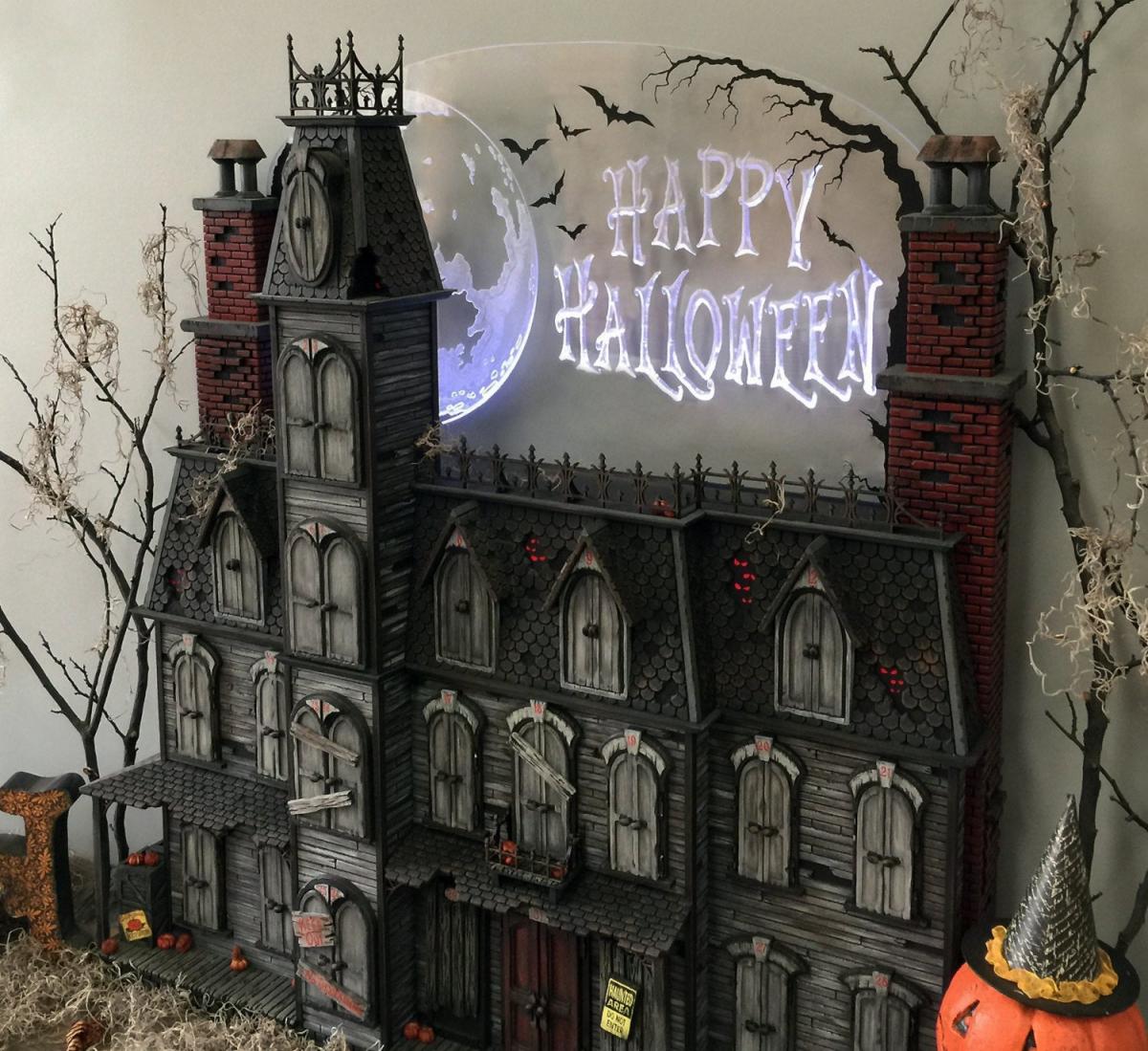 The extremely detailed Halloween advent calendar houses are quite expensive at over $1,000 USD, though the makers have said it takes them over 1 week to build a single unit. Most likely out of price range for most Halloween aficionados, though if you're feeling extra ambitious it could make for a great DIY project for you and the kids to do together.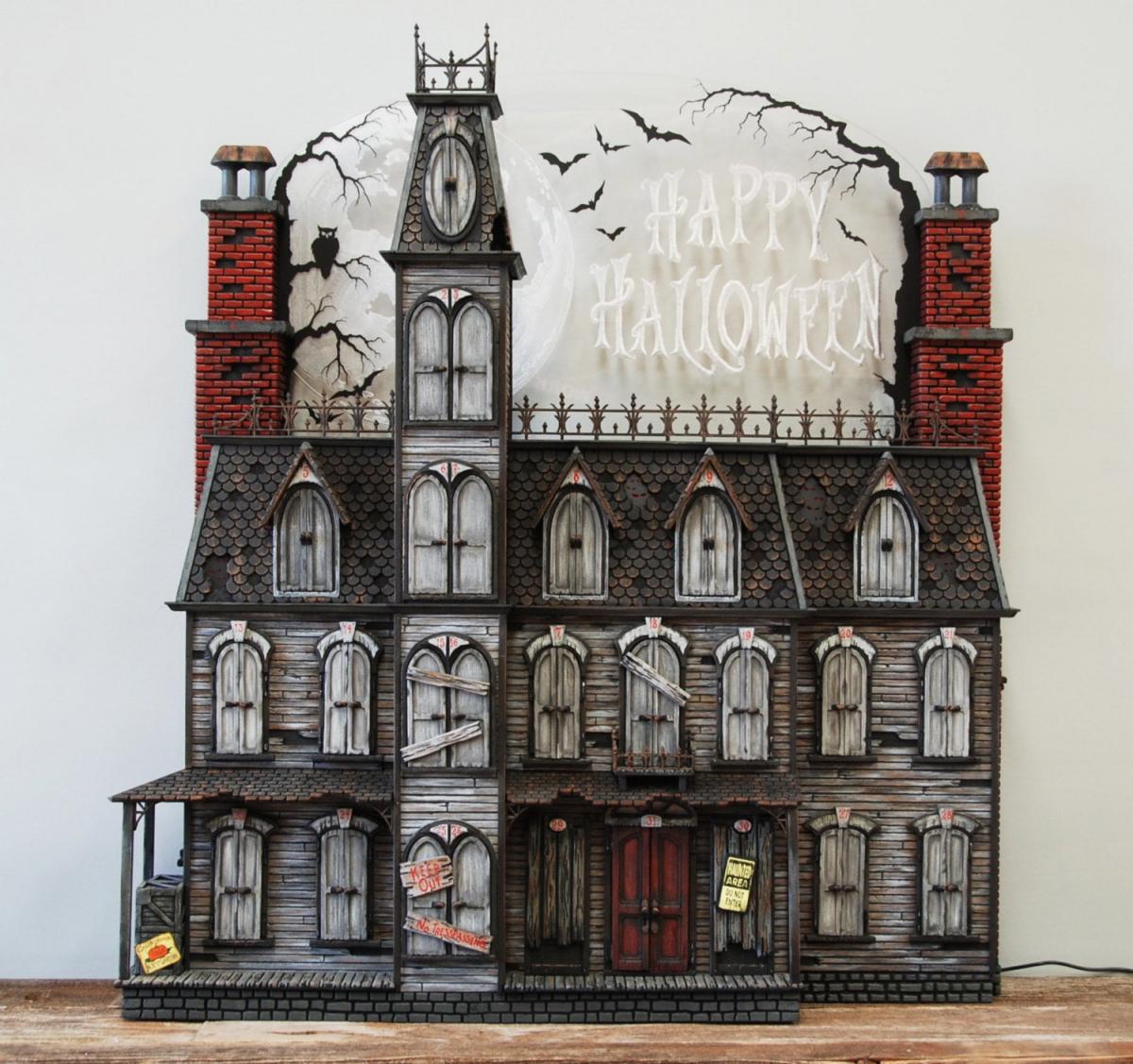 The Halloween advent house depicts a spooky rundown mansion, with each window/door on the house opens as another door for the advent calendar to countdown until Halloween. The front door of the house is of course saved for the last day on Halloween.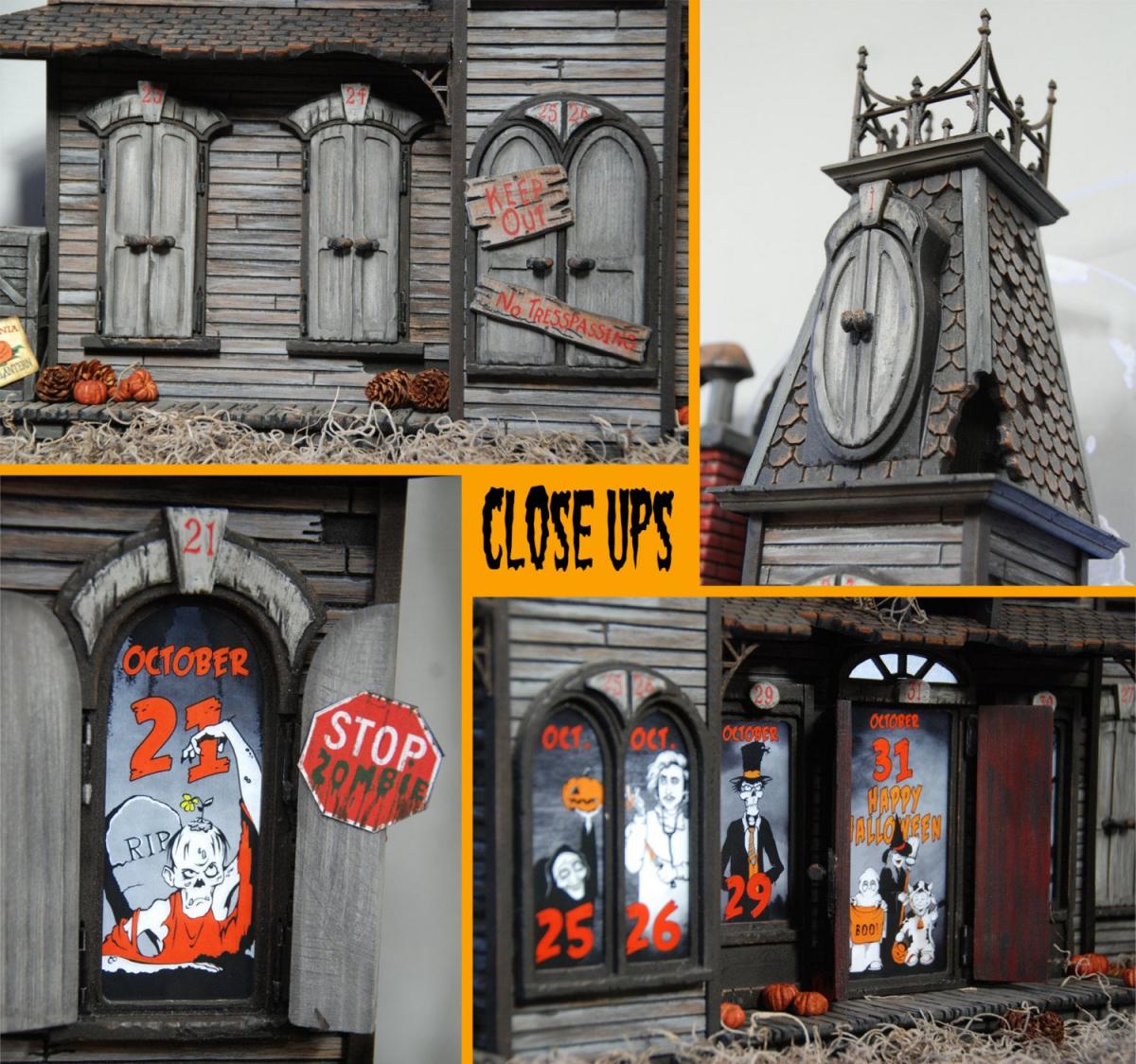 The best part about the spooky Halloween advent house is that the whole thing lights up! it features a plexi-glass sky, along with a moon, and illuminated text that you can choose between "Happy Halloween", and "Trick Or Treat". Plus, inside of each window is an LED light that illuminates a little graphic and a number for each day counting down to Halloween.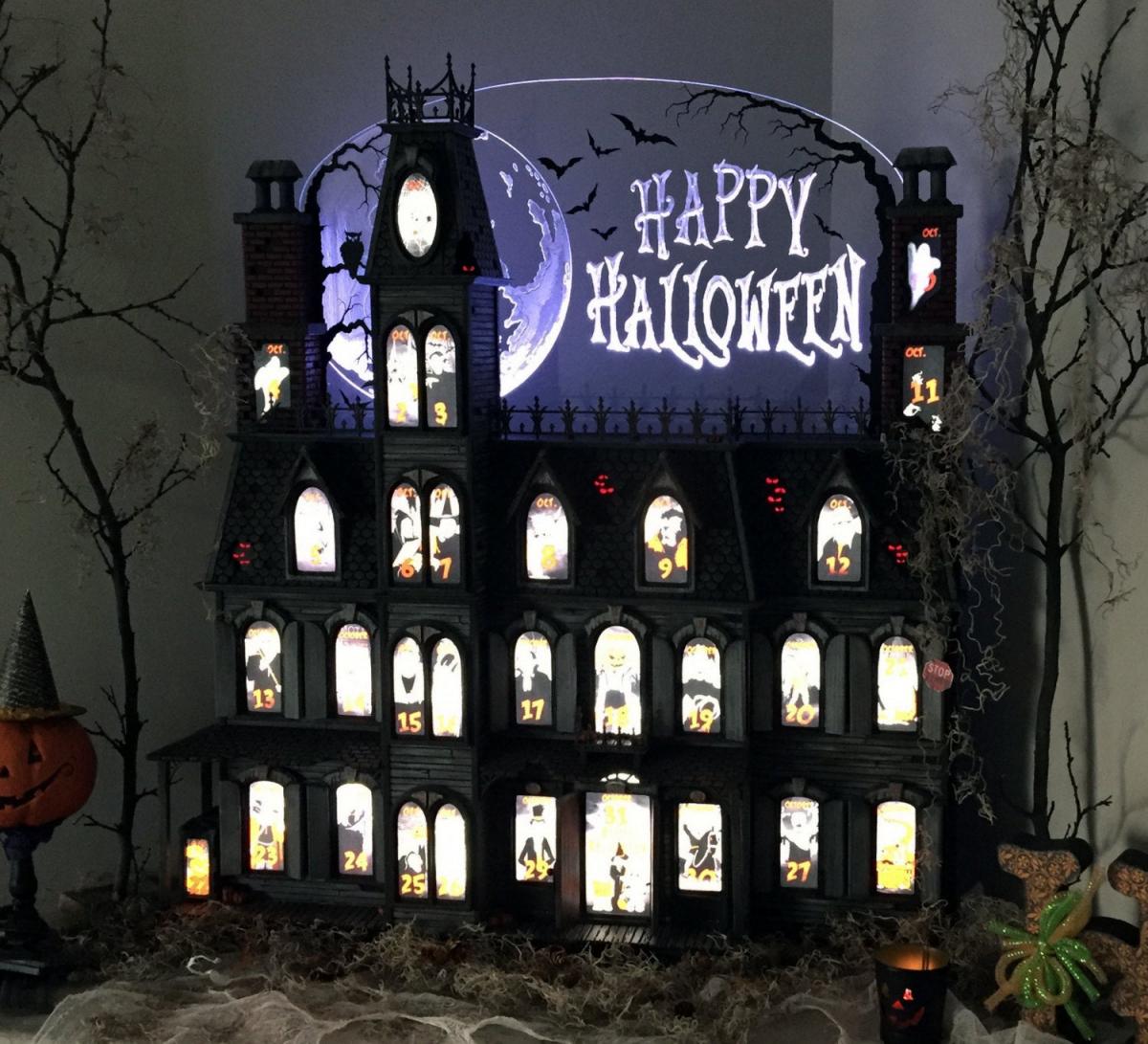 The Halloween advent house calendar is completely handmade using all wood material for the housing structure, along with plexiglass, LED lights, electronic components for the lights, and it's finished off by being hand-painted and stained to give it that extra rustic and spooky look. The giant Halloween advent house measures 37 inches tall x 34 inches wide x 7.5 inches deep, and weighs 26 lbs.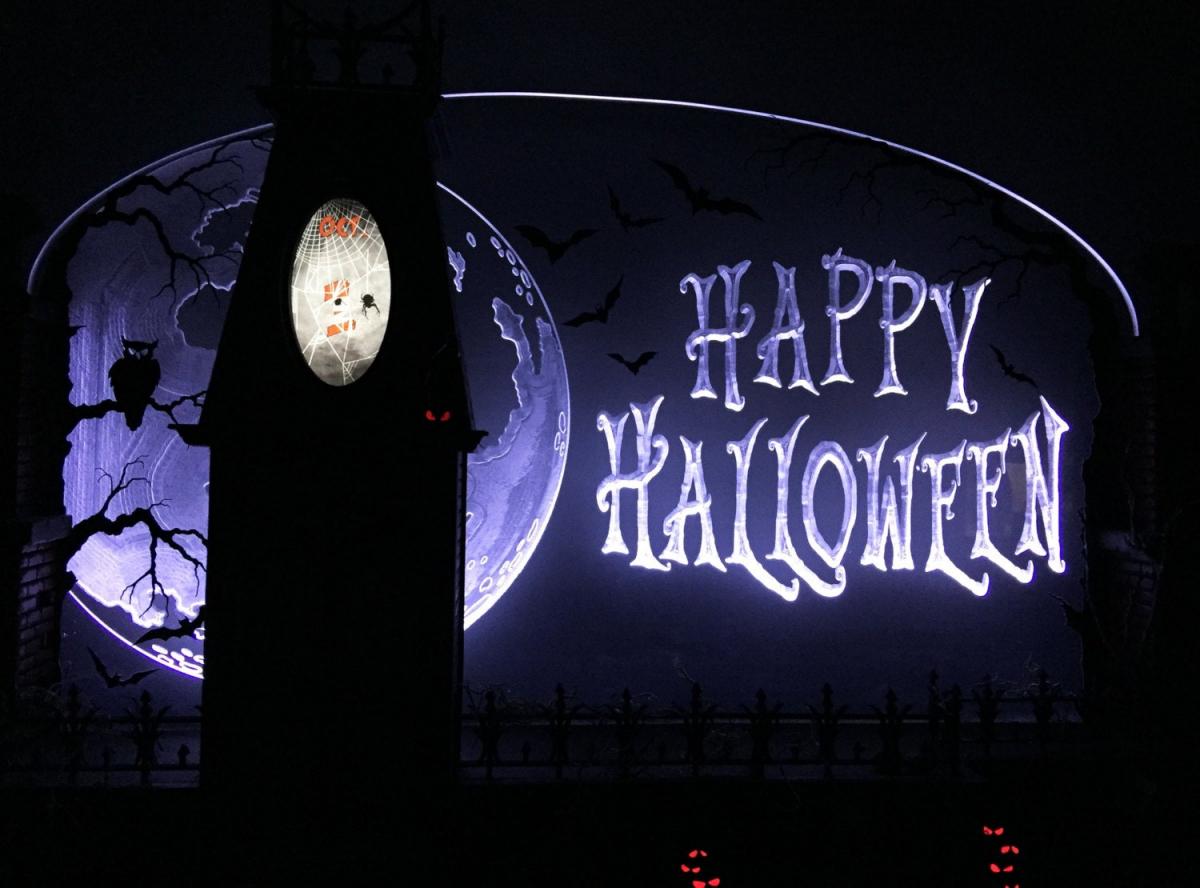 With impeccable attention to detail that'll make the month running up to Halloween extra fun for years to come, it's no wonder why they sell out each year even considering the high price point.
The company also offers custom text at the top of the house! Perfect for names of your family, companies, and more.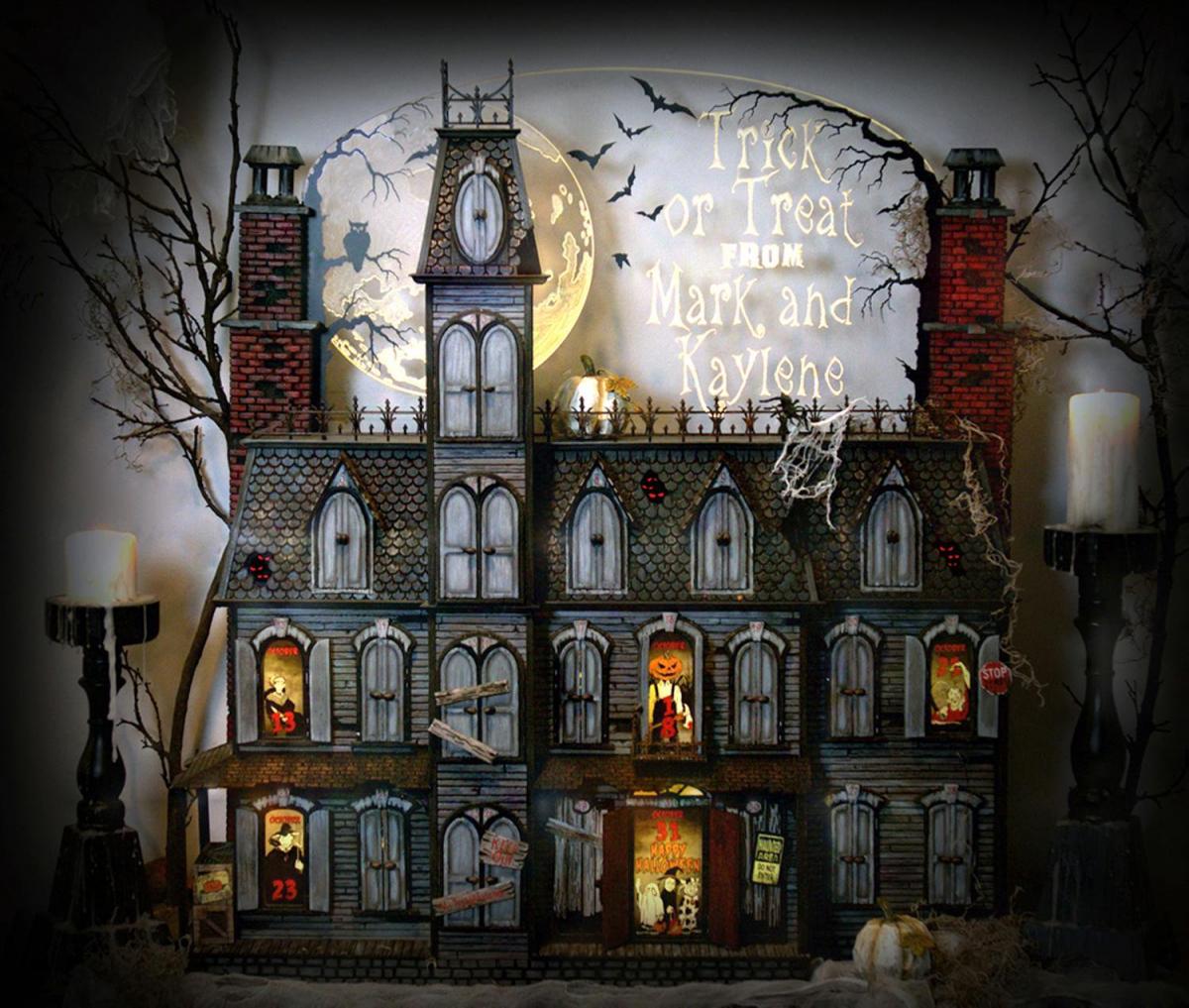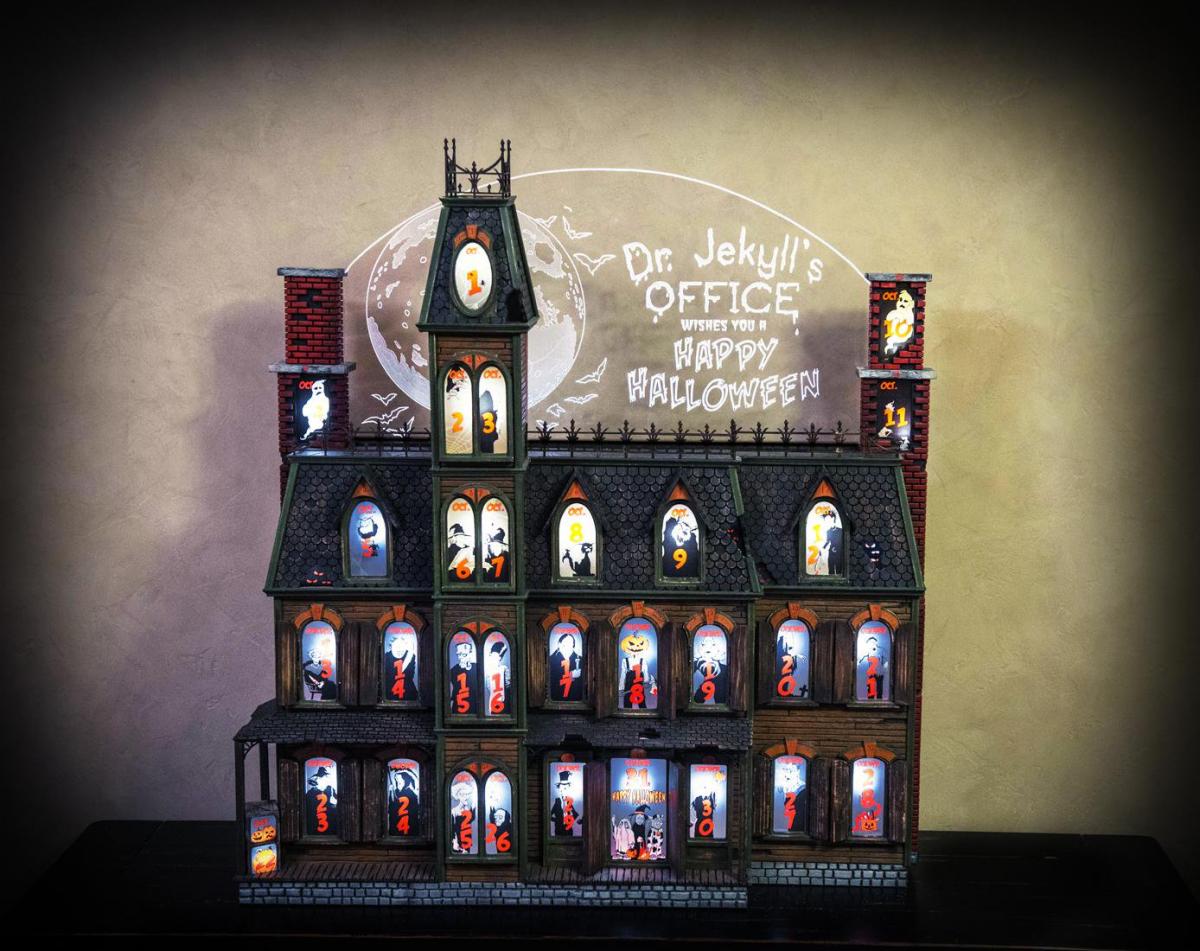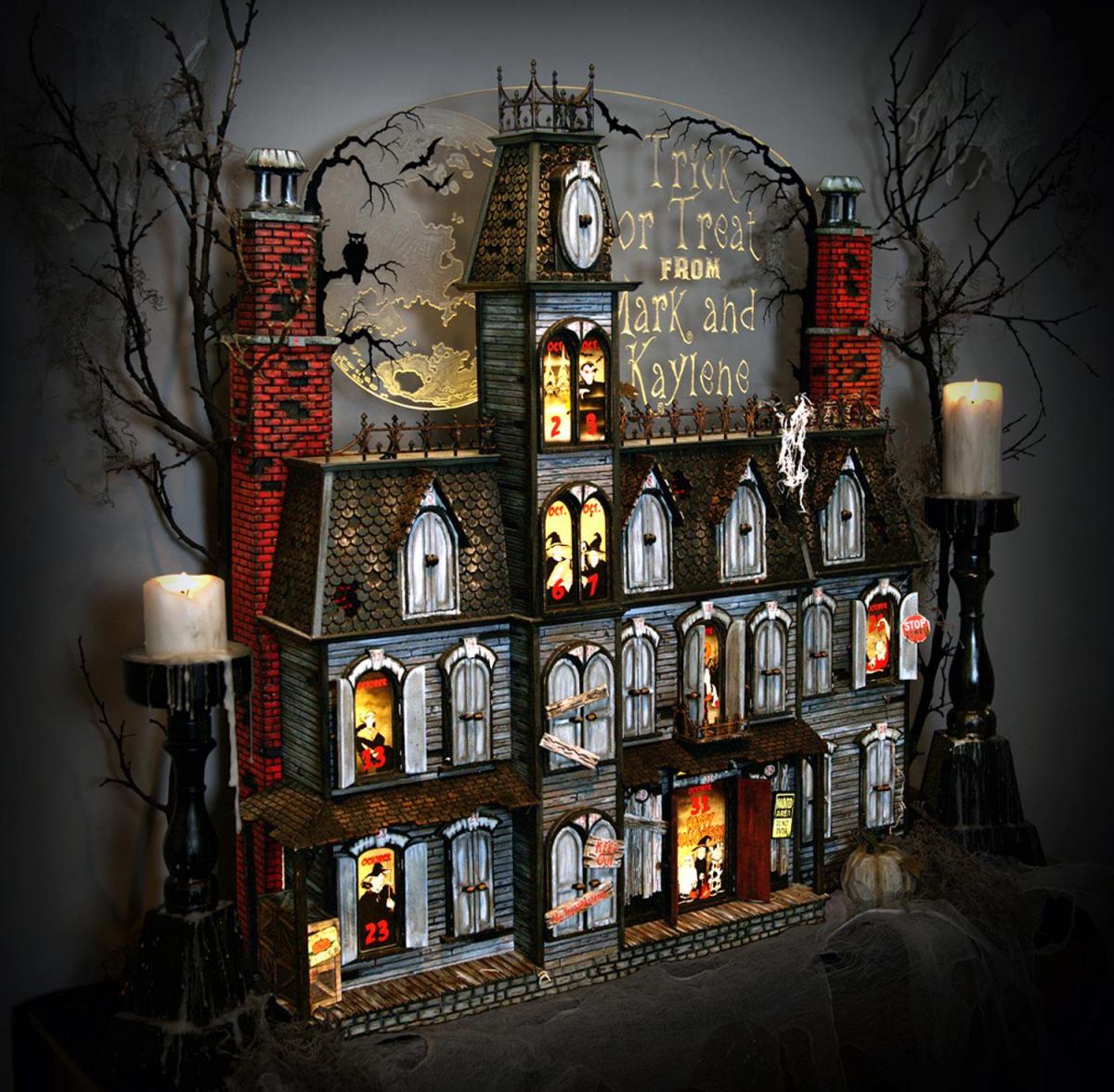 Here's an example of a few different finishing options. Either a lighter wood color or a darker color.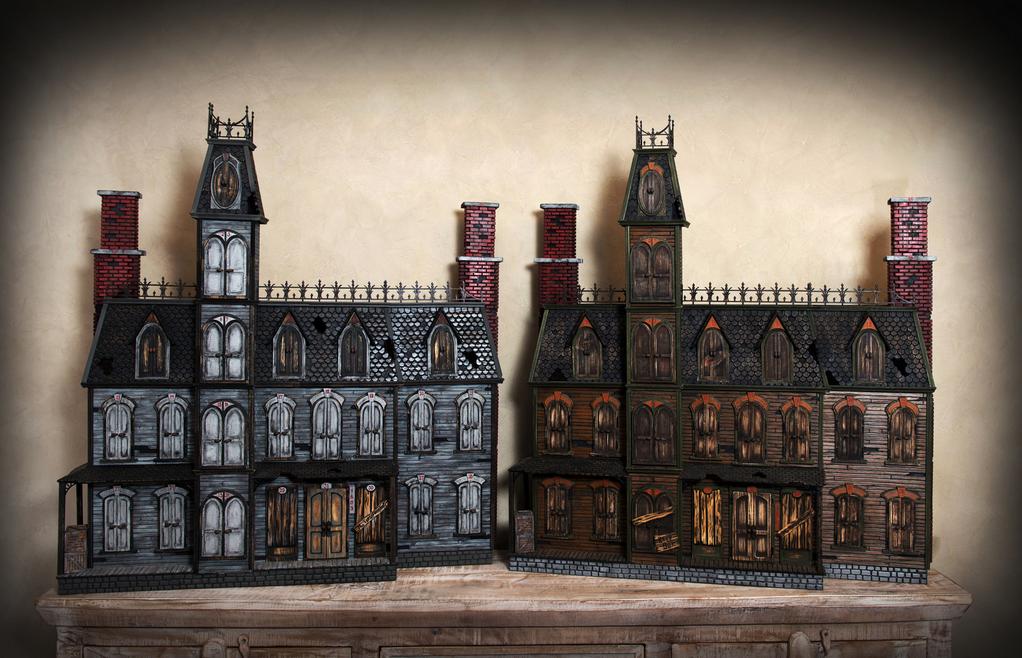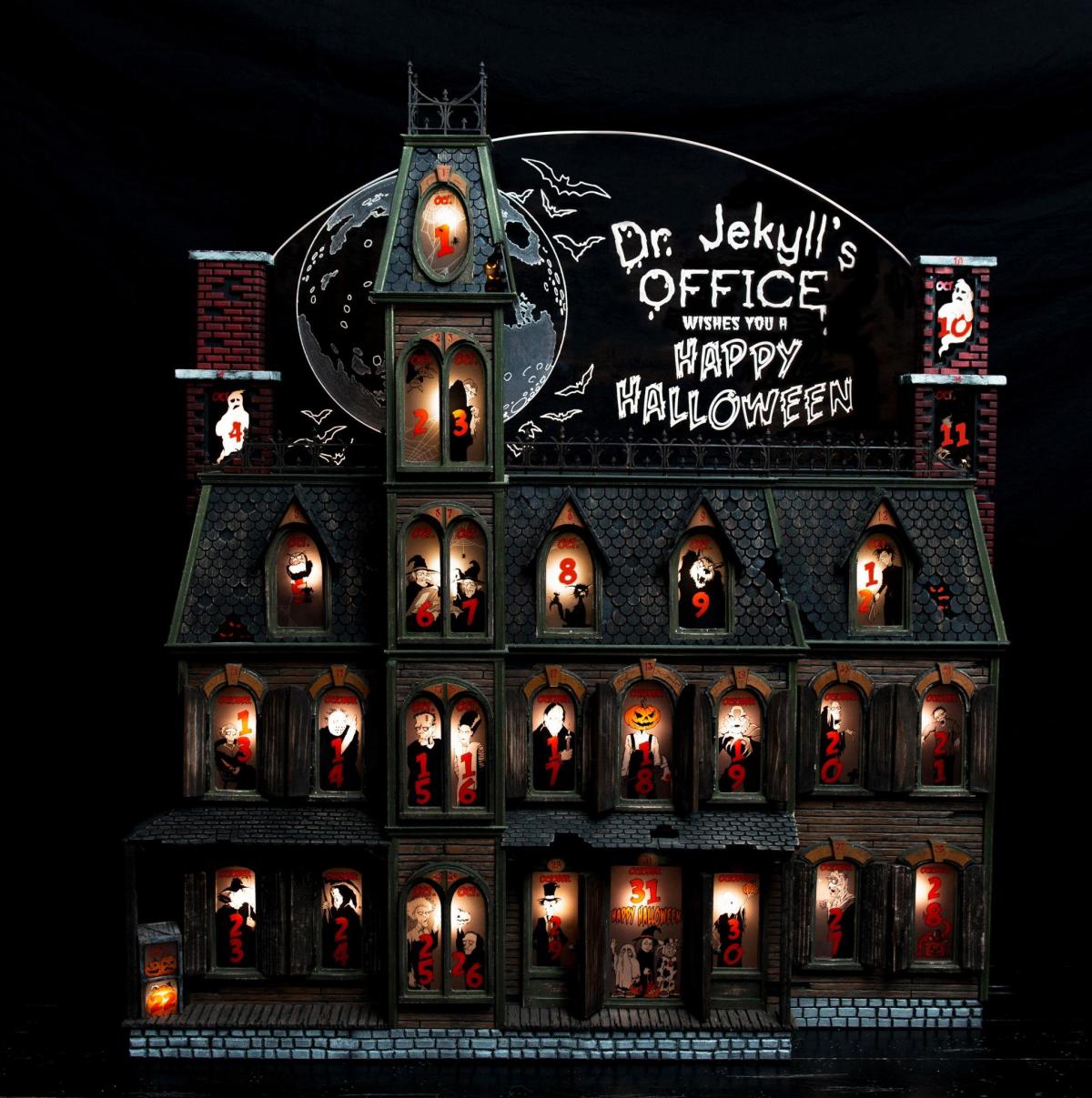 The advent house will blend right into the rest of your Halloween decor.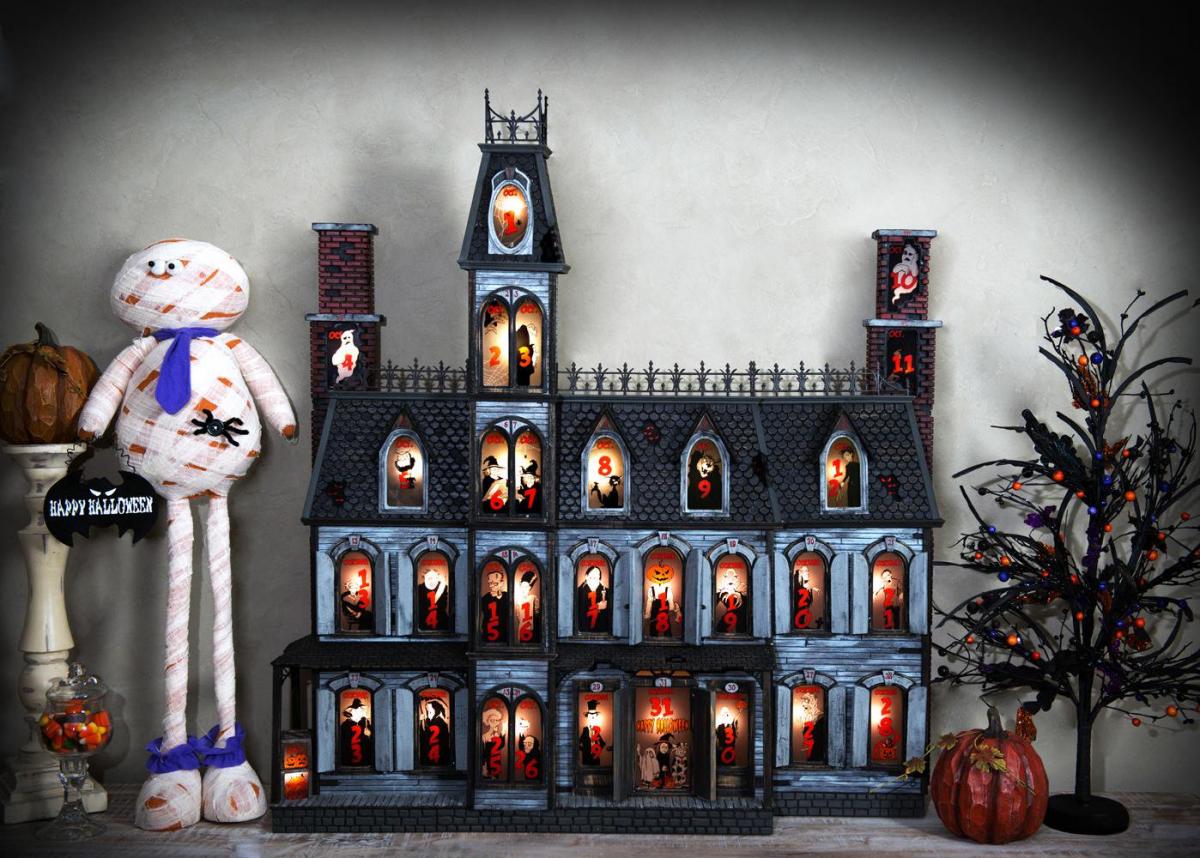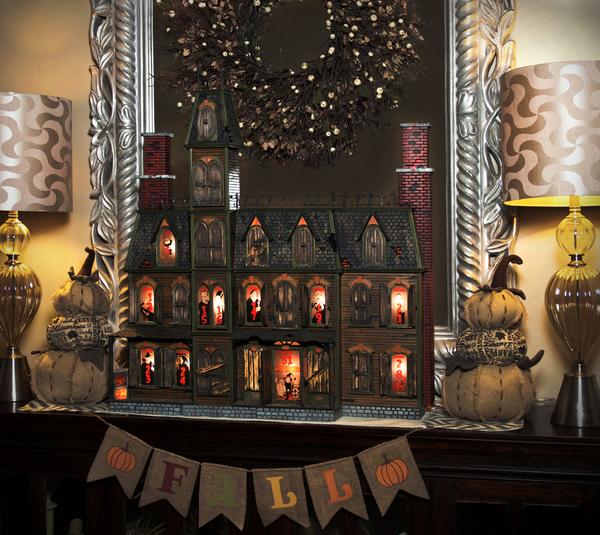 Here's an example of the Halloween advent house before being hand-painted.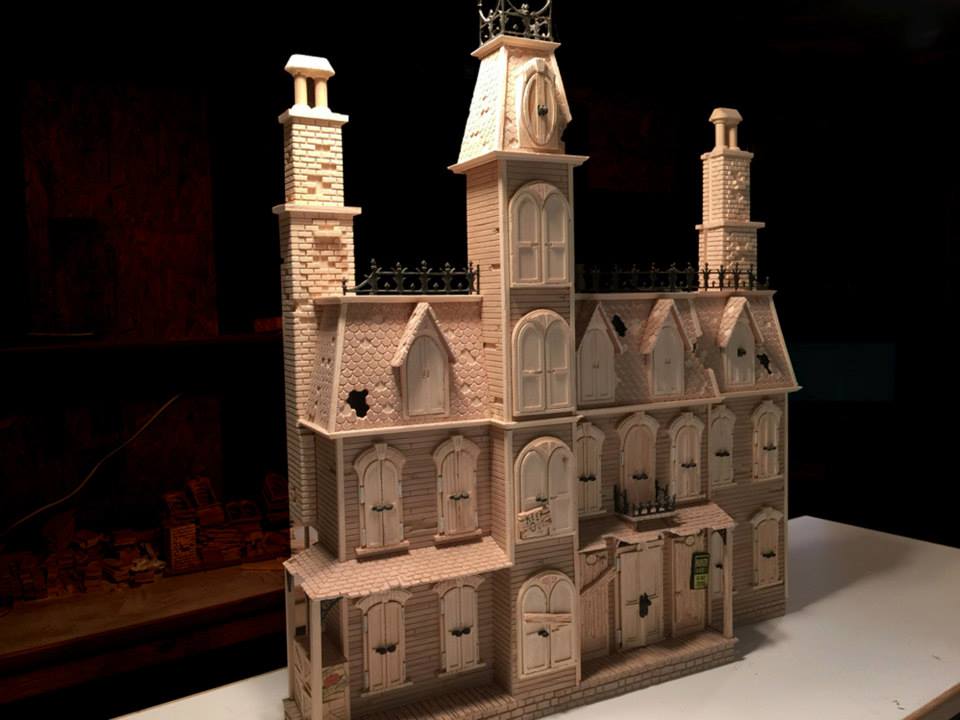 Here's a few upclose shots that show the extreme detail put into the spooky advent house.