You Can Get Your Plant a Watering IV Bag So You Can Stop Killing Your House Plants
By Ryan on 03/18/2022 9:33 AM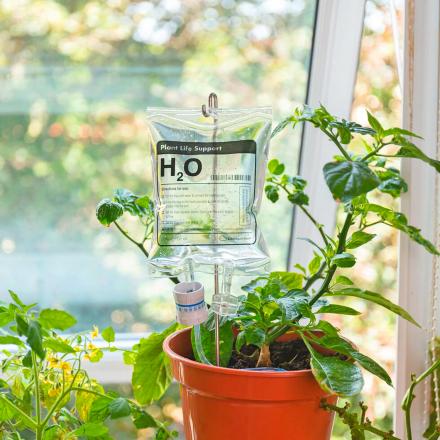 It's been a rough couple of years for us humans, but if you could ask your houseplants, I bet they'd say it's been a pretty enjoyable time for them. Now that you're no longer leaving them alone to head into the office, they get constant attention and enough watering to feel good all day long.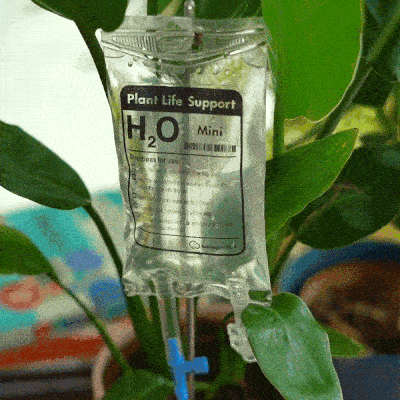 Source: Bubblegum Stuff
And if you're like me, you've invested in all sorts of creative products to make watering your plants more efficient and fun, like this cute dripping cloud device or the even-cuter self-watering dinosaur planters. But if you're a little morbid, you can give your houseplants a taste of the COVID era by hooking them up to one of these plant watering IV bags!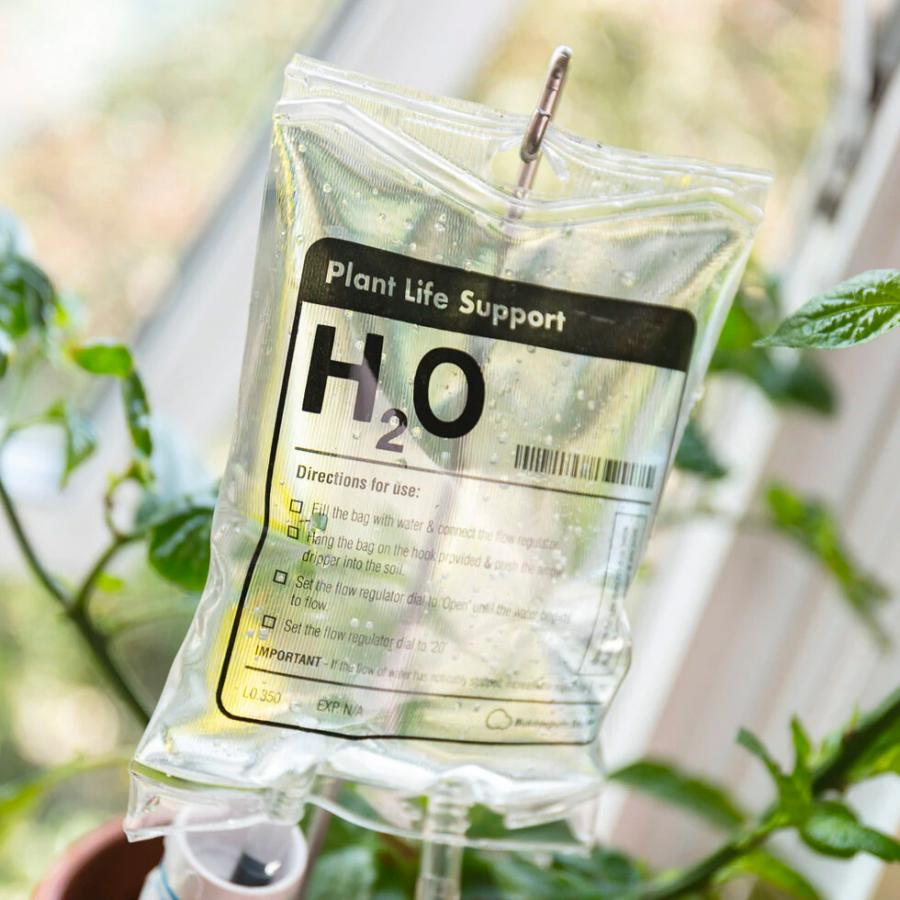 Source: Firebox
Created by the UK based gift shop Bubblegum Stuff, these houseplant IV bags gradually give your greenery the hydration they need to thrive all day long.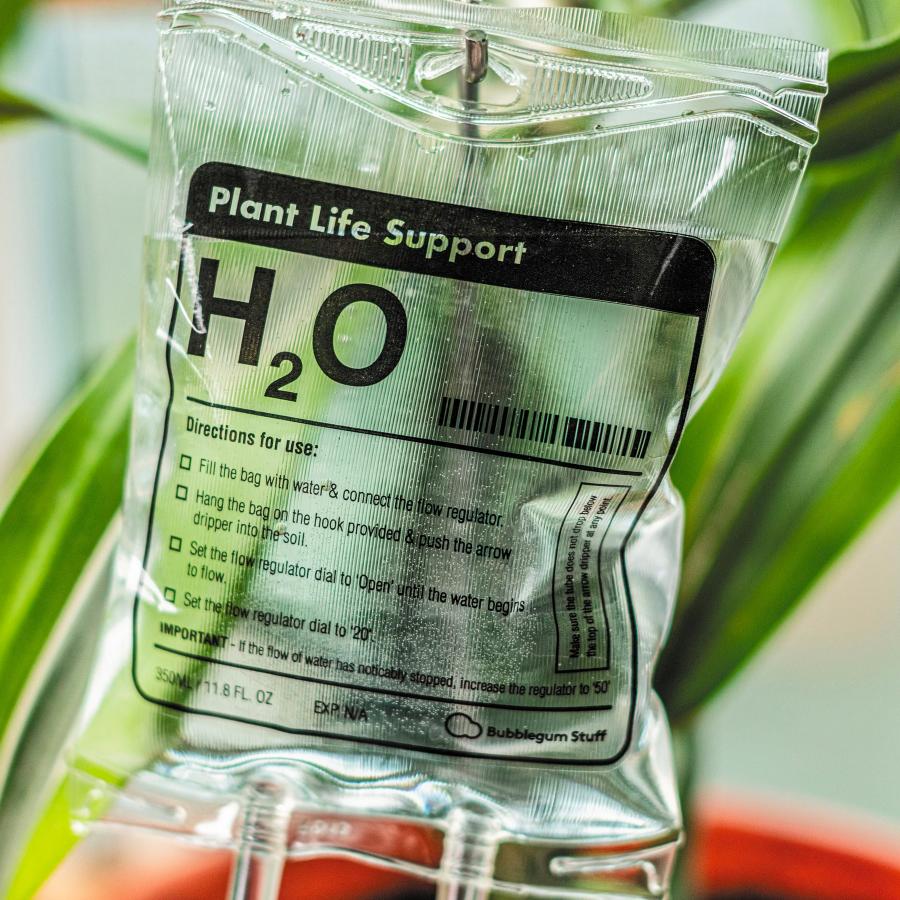 Source: Bubblegum Stuff
Included with the package, you get the plant IV bag, a drip tube, and a peg hook so you can easily hang the realistic-looking bag next to your plant.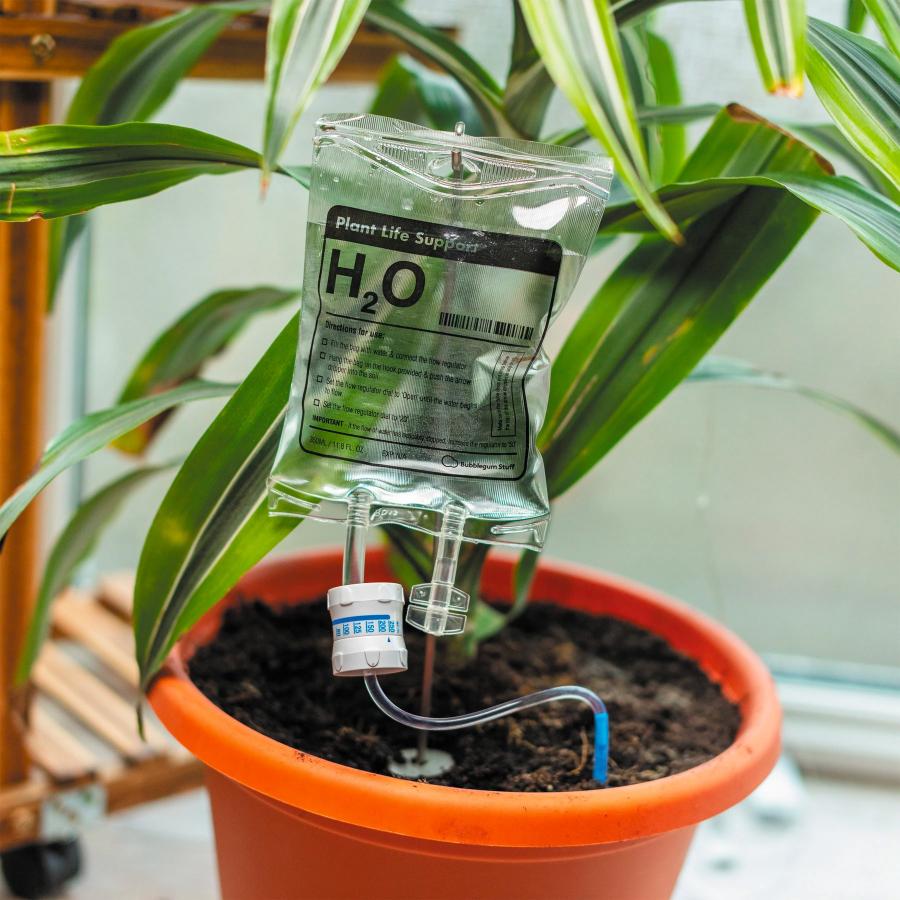 Source: Bubblegum Stuff
The watering device looks pretty hilarious, but it's also very effective! Simply drive the tip of the drip tube into the soil and the full IV will take care of the rest. There's even a flow regulator dial so you can control the release of water!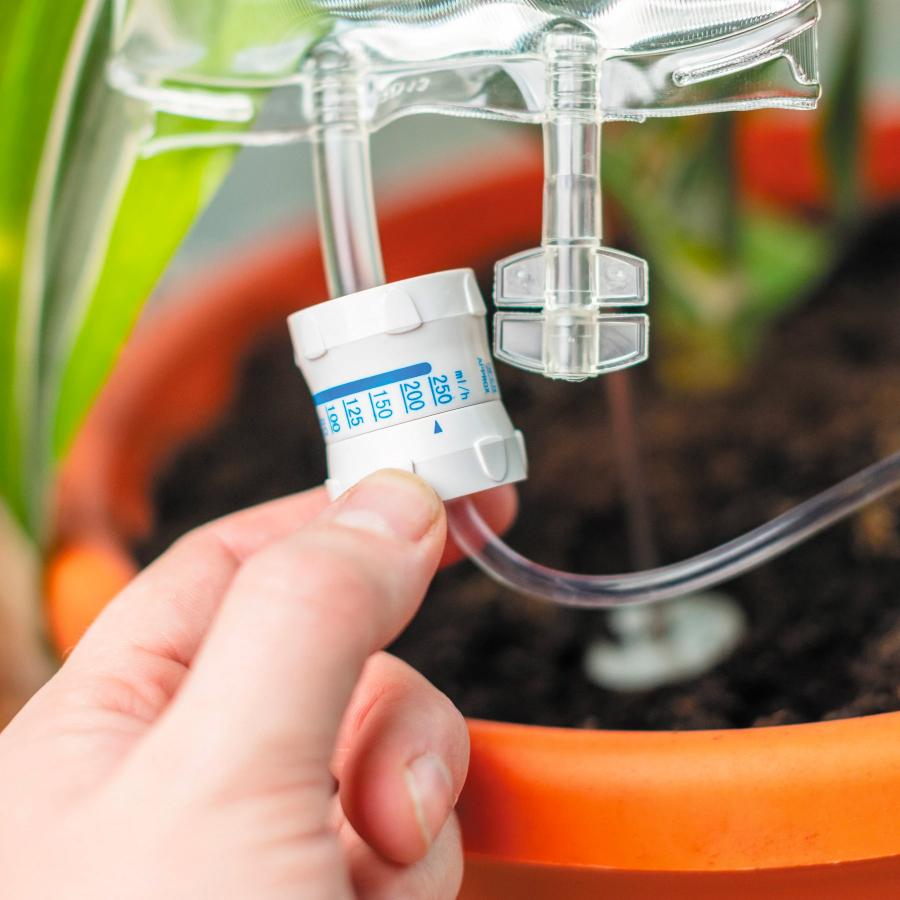 Source: Bubblegum Stuff
Printed on the side of the bag in recognizable hospital font are instructions for using the IV watering device. The houseplant IV bag looks so authentic that guests are sure to offer their sympathies every time they visit. Hell, they might even bring you flowers that will then need their own watering - and thus the cycle continues!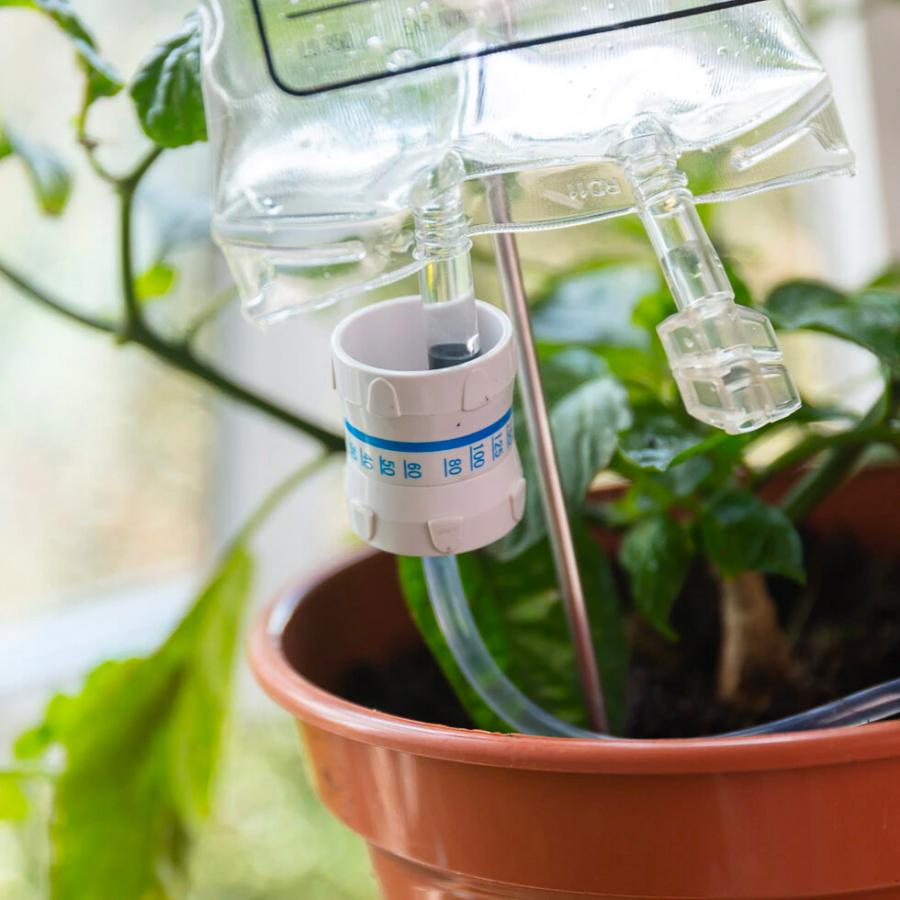 Source: Firebox
The plant IV bag measures 5.12 inches long, 1.38 inches wide, and 14 inches tall, and it only weighs 0.36 pounds.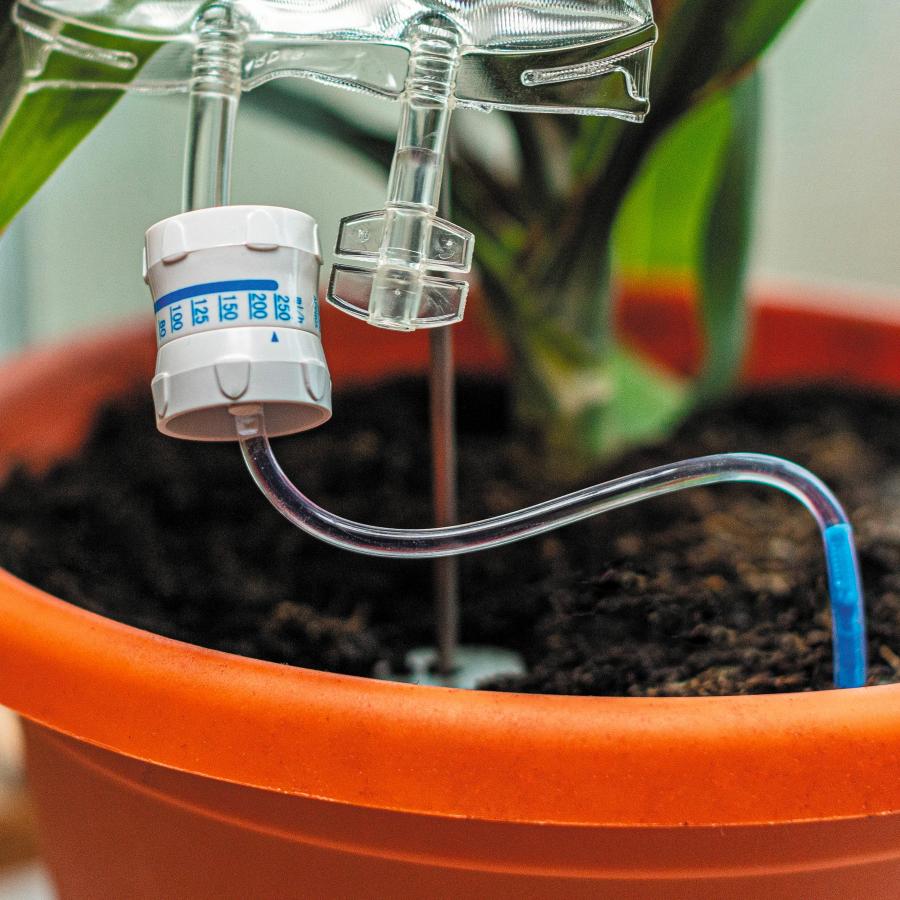 Source: Bubblegum Stuff
Plant enthusiasts, ironic decorators and (I'd assume) medical professionals all love the clever design and functionality of the IV bag houseplant waterer. The Urban Outfitters product page has some pretty solid reviews that are worth checking out.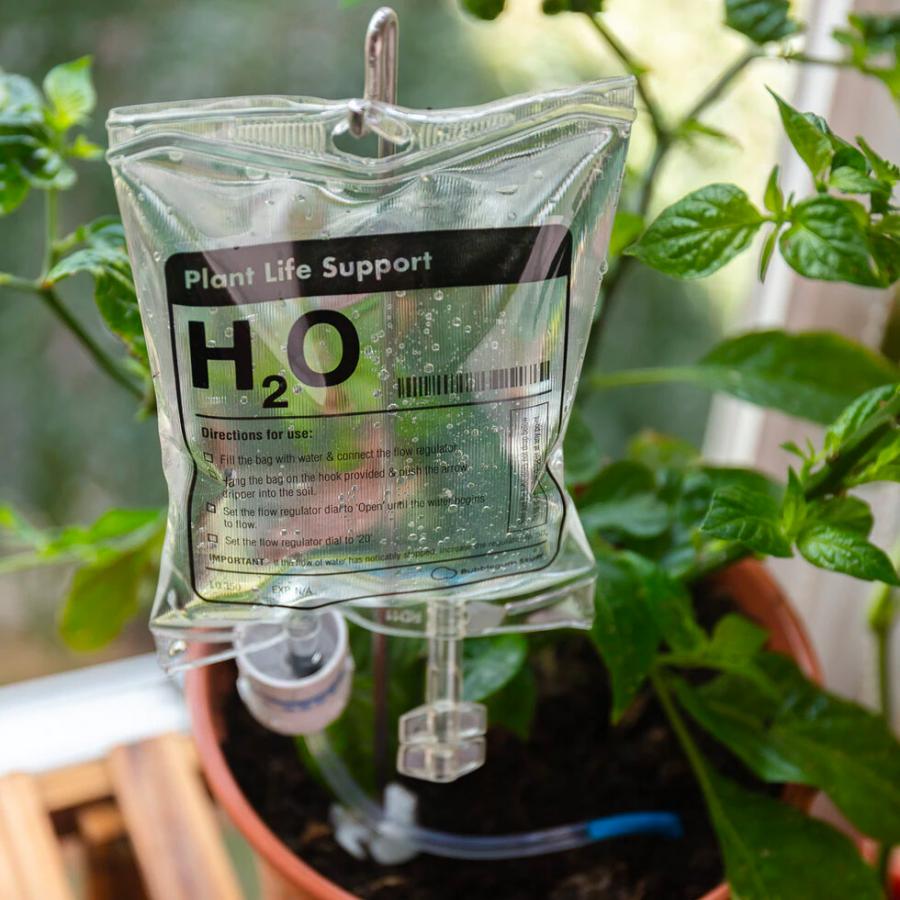 Source: Firebox
Although some users acknowledge that the included peg hook can be a little wonky, many people have been impressed by the durability and water-tight seal found on the gag gift.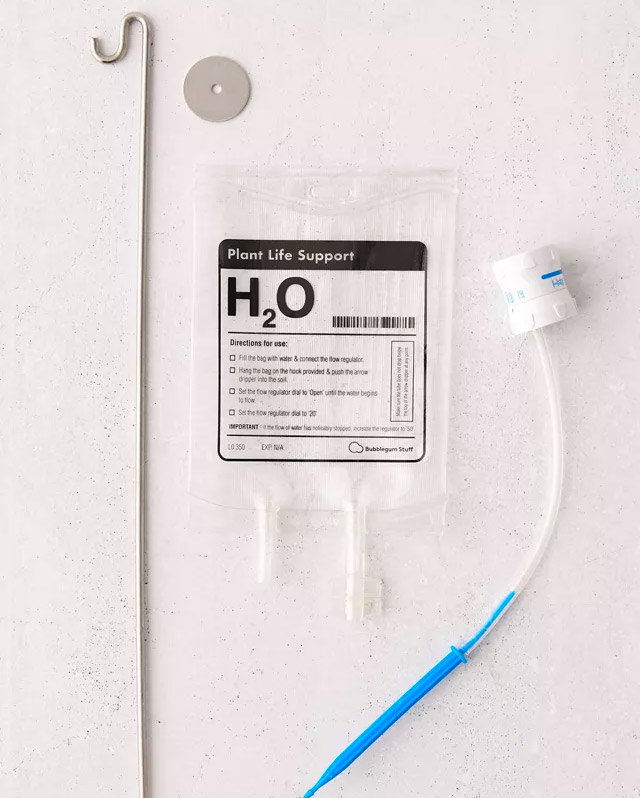 Source: UrbanOutfitters
The house plant water IV bag will cost you around $18 bucks from Firebox, so why not give it a shot and let the get well cards pour in for your poor thirsty plant?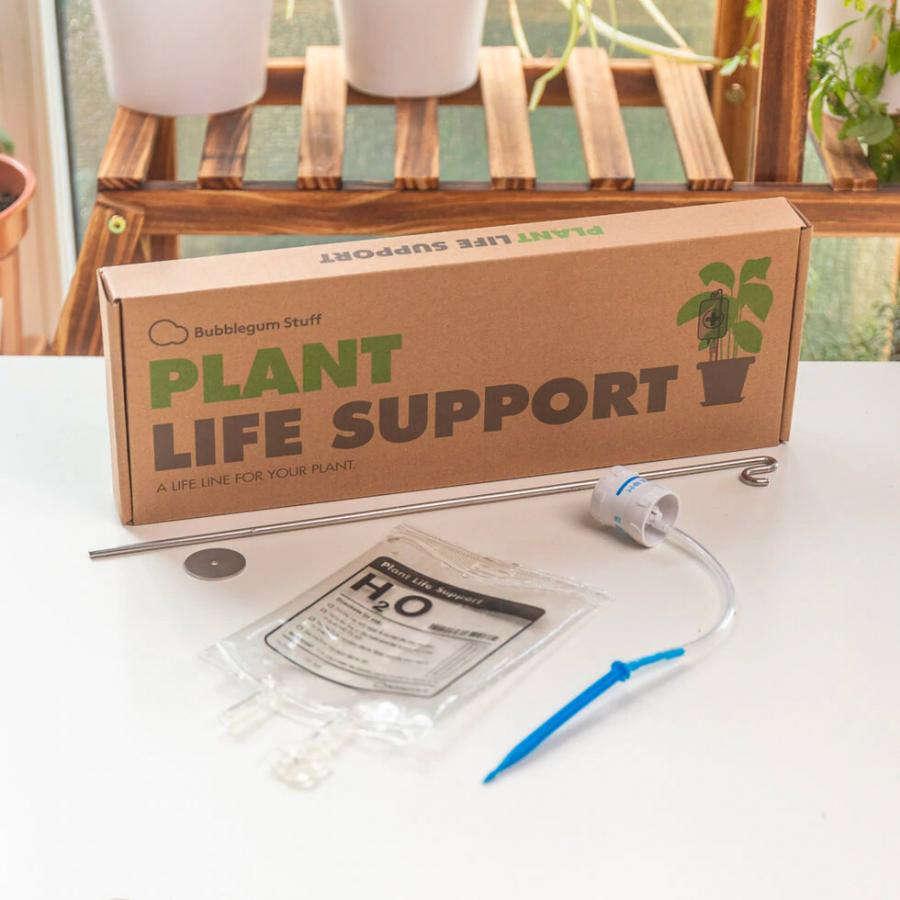 Source: Firebox
If you have an extra tiny plant that needs a plant IV bag as well, they also offer a mini version that will run you about $13 bucks!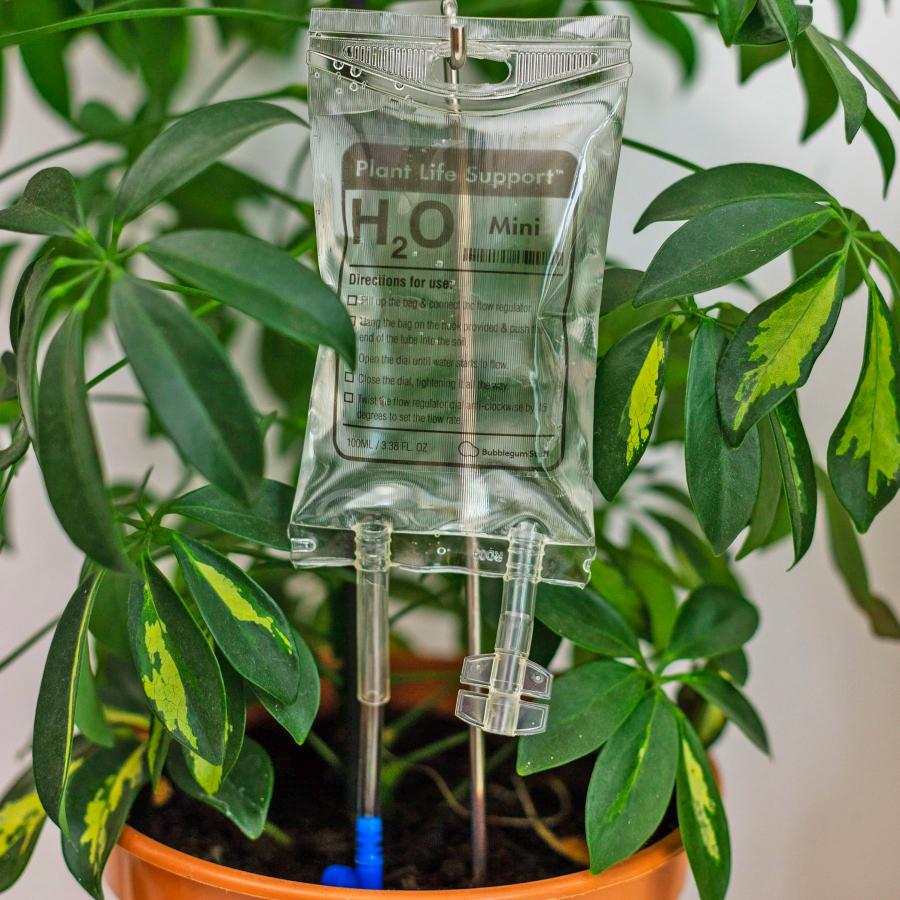 Source: Bubblegum Stuff
Check out the house plant watering IV bag in action via the video below!
Subscribe To Our YouTube Channel