These Self-Watering Dinosaur Planters Slurp Up Their Water As They Need It
By Ryan on 11/30/2021 7:09 PM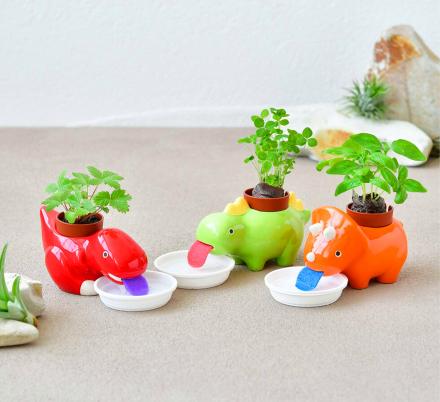 You may recall the self-watering animal planters that we posted a while back, which are super cute little animals that have long spongy-tongues that will automatically slurp up water from a bowl as they need it. Well, now there's a version that's dinosaurs instead of animals, and as dinosaur lovers, we're pretty stoked! They're called the Greenzaurus Drinking Dinosaur Planters by Firebox, and they make the perfect gift idea for a dinosaur loving child or adult, or just an awesome addition to your desk at work!

Versions: Dinosaurs | Animals | Backpacks

If you're terrible at keeping houseplants alive due to lack of watering them, then these automatic watering dinosaur planters are for you. Just place a little bowl with some water in front of them and they'll automatically slurp up the water on their own and water themselves as needed. If you see the bowl running low on water, just fill a glass up and fill the bowl back up. There's really no worry of over-watering or under-watering the plants, since they do all the hard work themselves!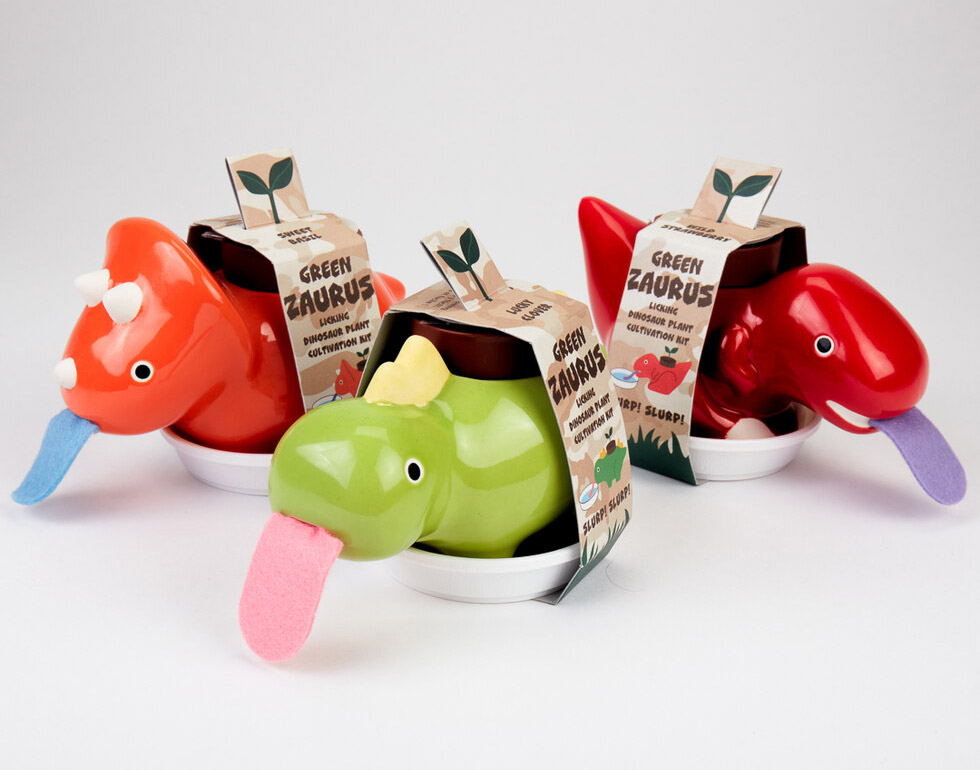 The self-watering dinosaur planters come with a plant already in them so you won't even have to find one that fits perfectly on the dino's back. It comes in three different versions, a basil plant, a strawberry plant, and a clover plant. Once the plants get too large for the dinosaur planter, you can re-pot it into something larger, and then reuse the dinosaur planter for a fresh new plant once again.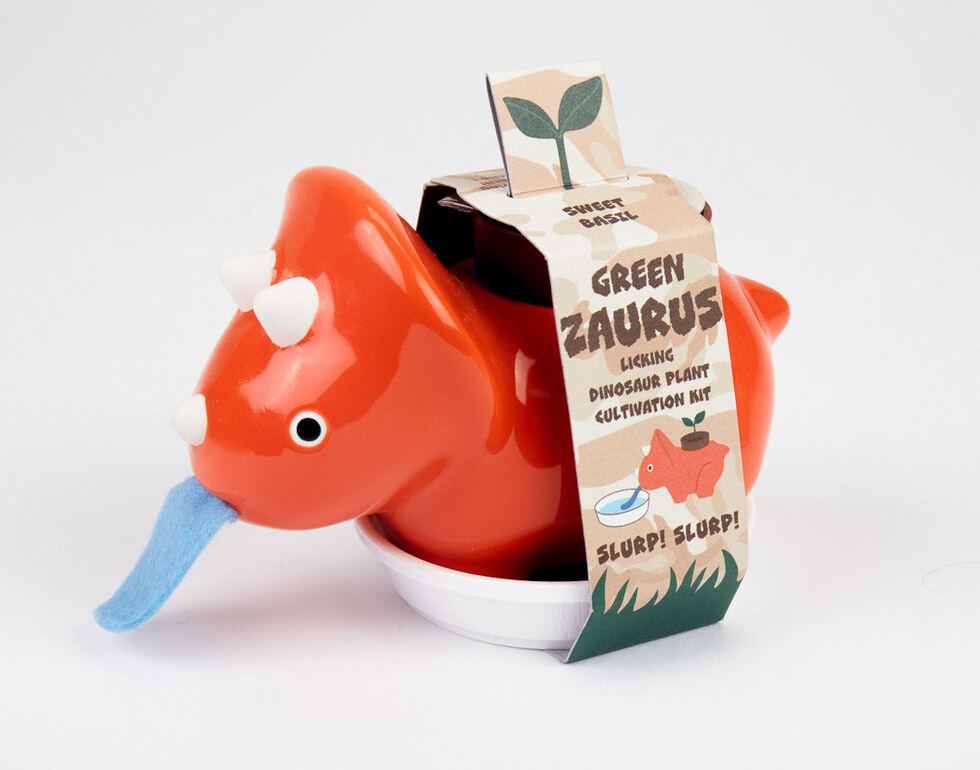 The automatic watering dinosaur planters with tongues are made from ceramic, and they come with everything you need to get your pant growing, including seeds, soil, and even the little water bowl that they slurp their water up from. In total each dinosaur planter measures approximately 4.1 inches long x 3 inches wide x 2.8 inches tall.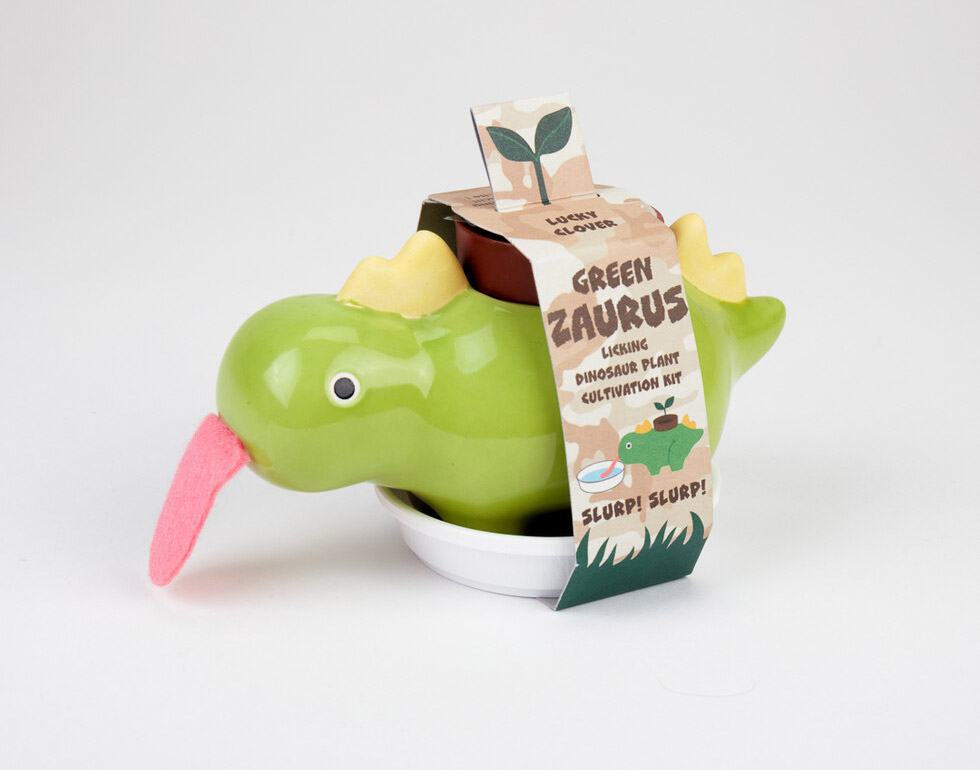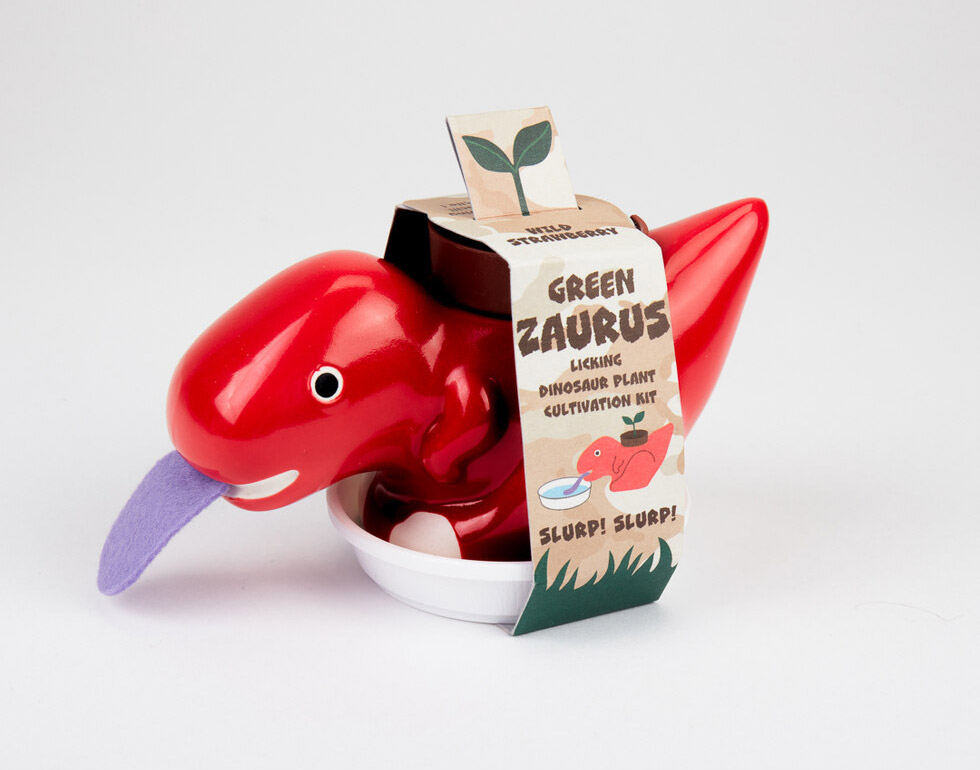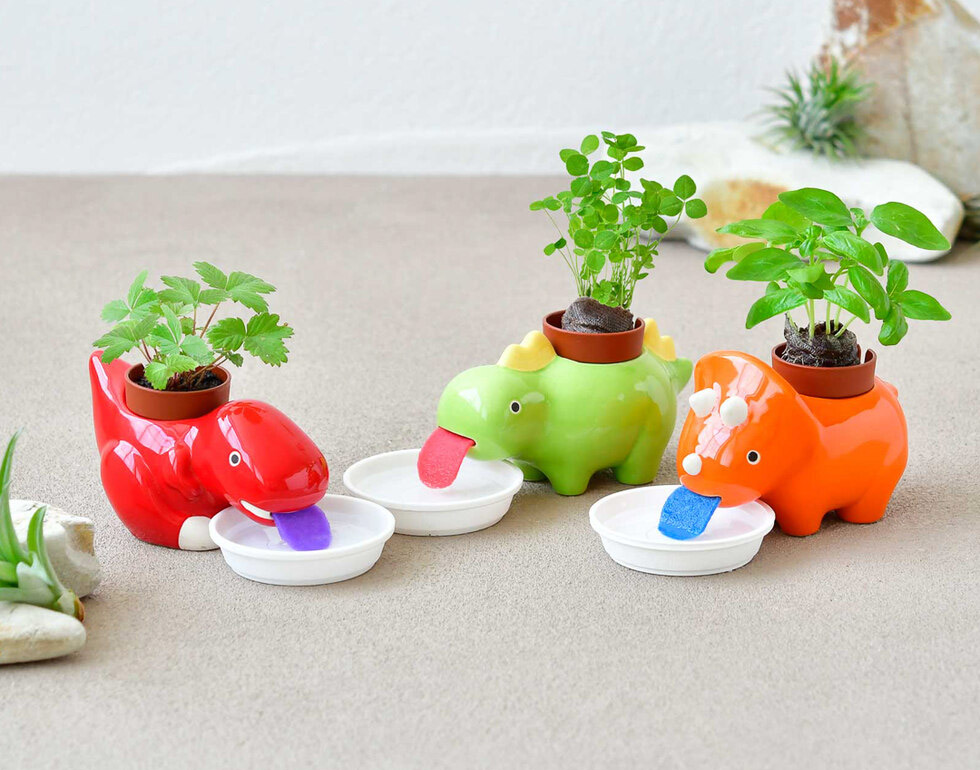 Check out the other version of the self-watering planters that are animals instead of dinosaurs. Get them here.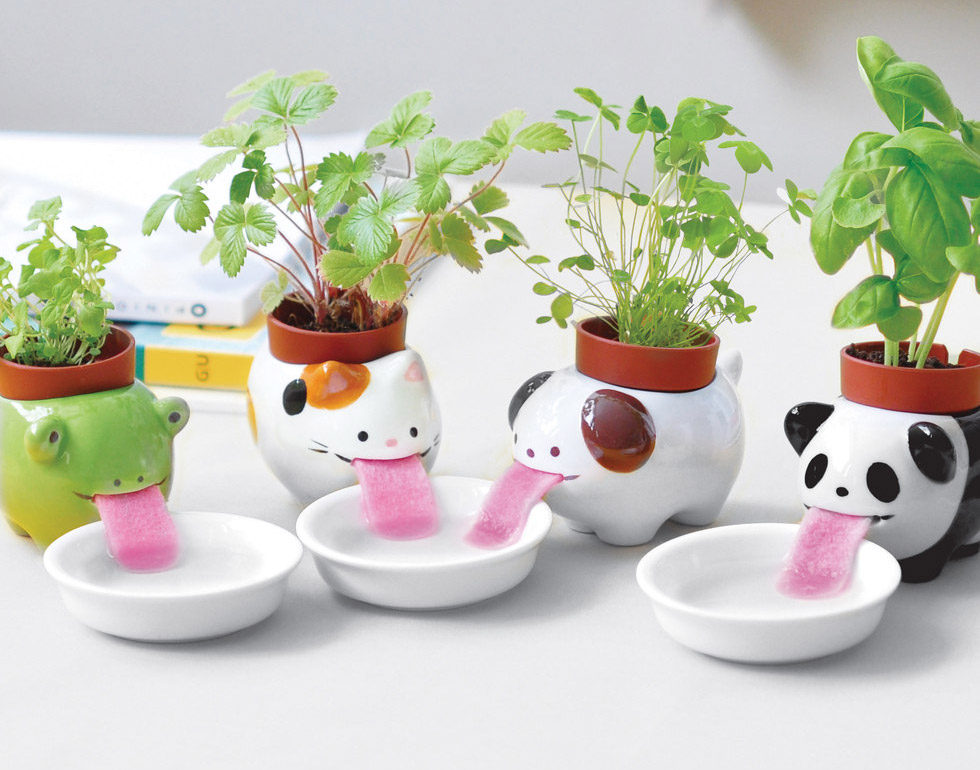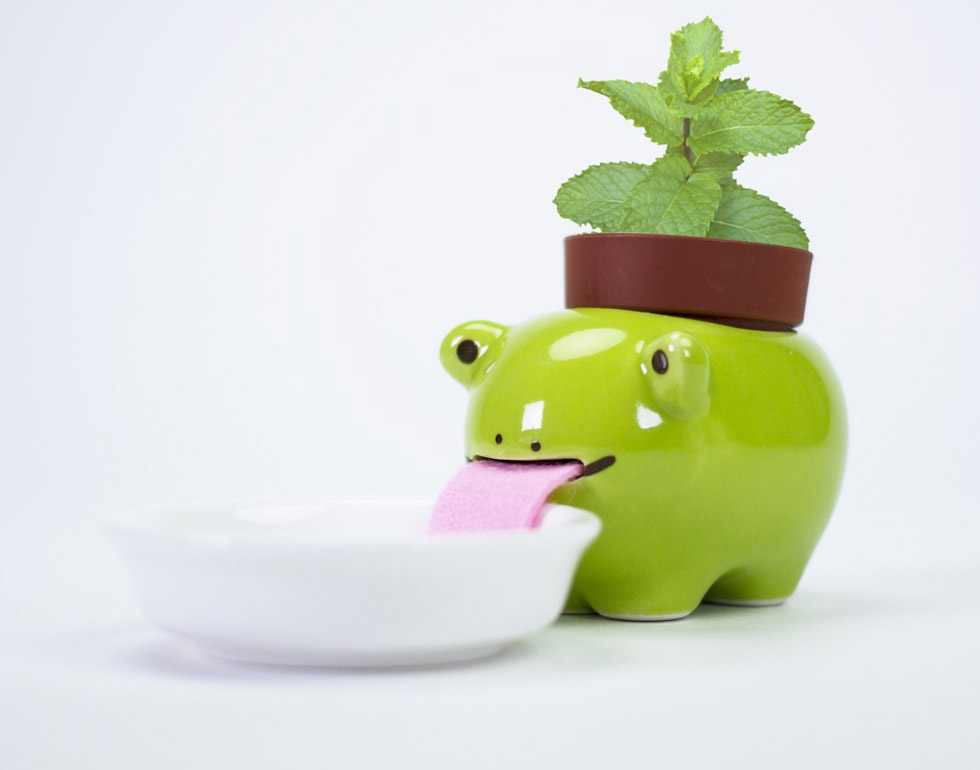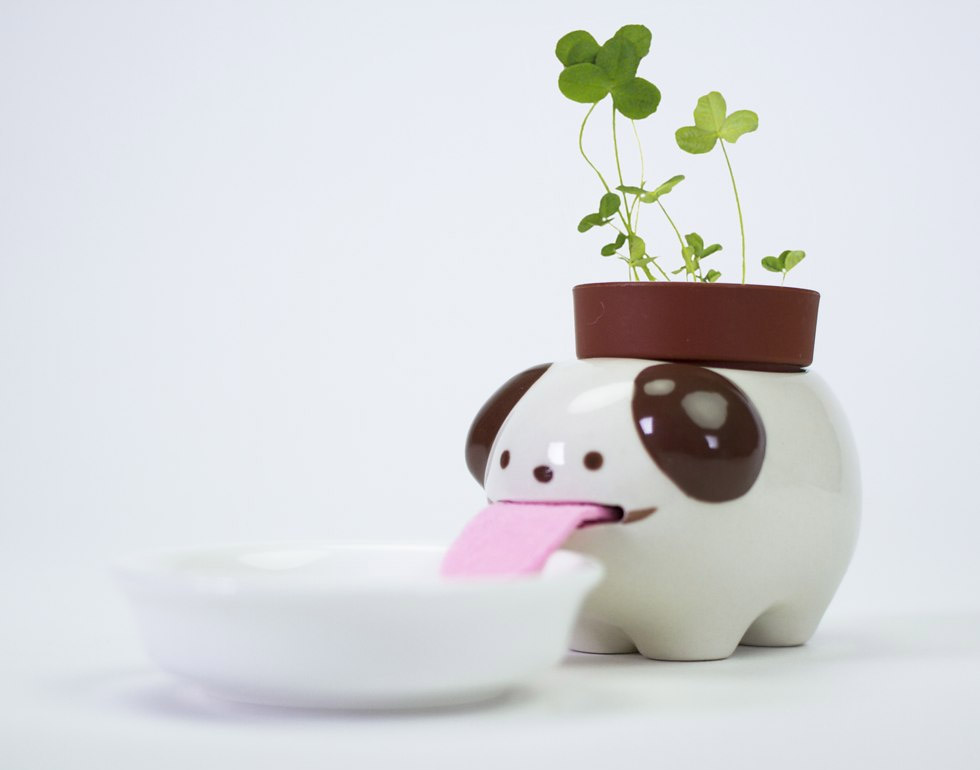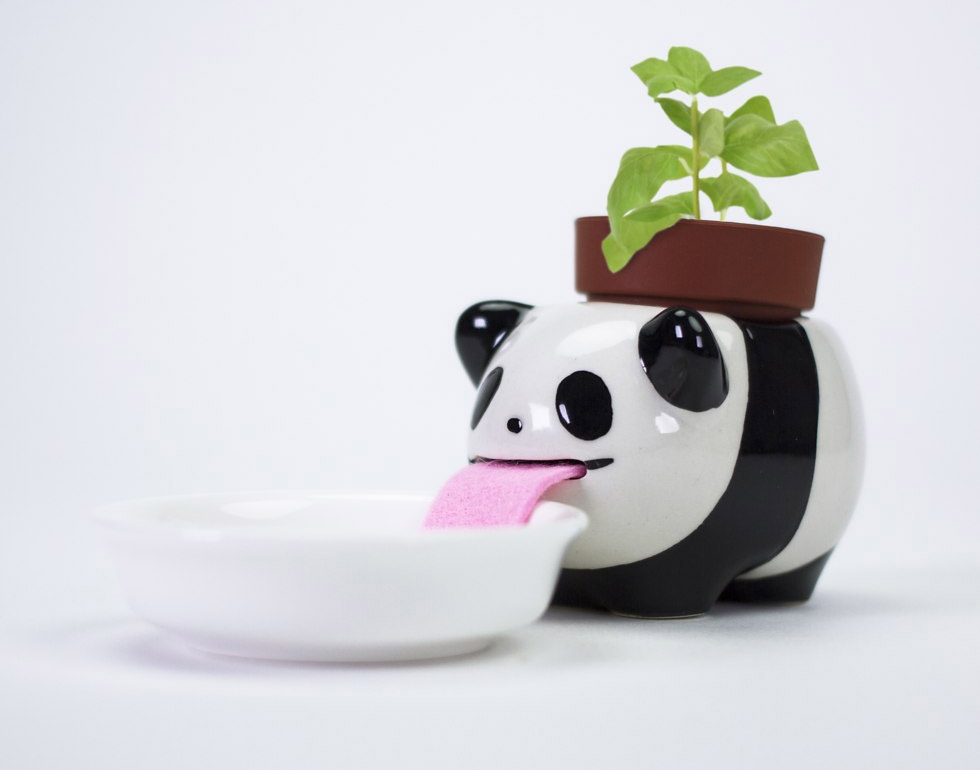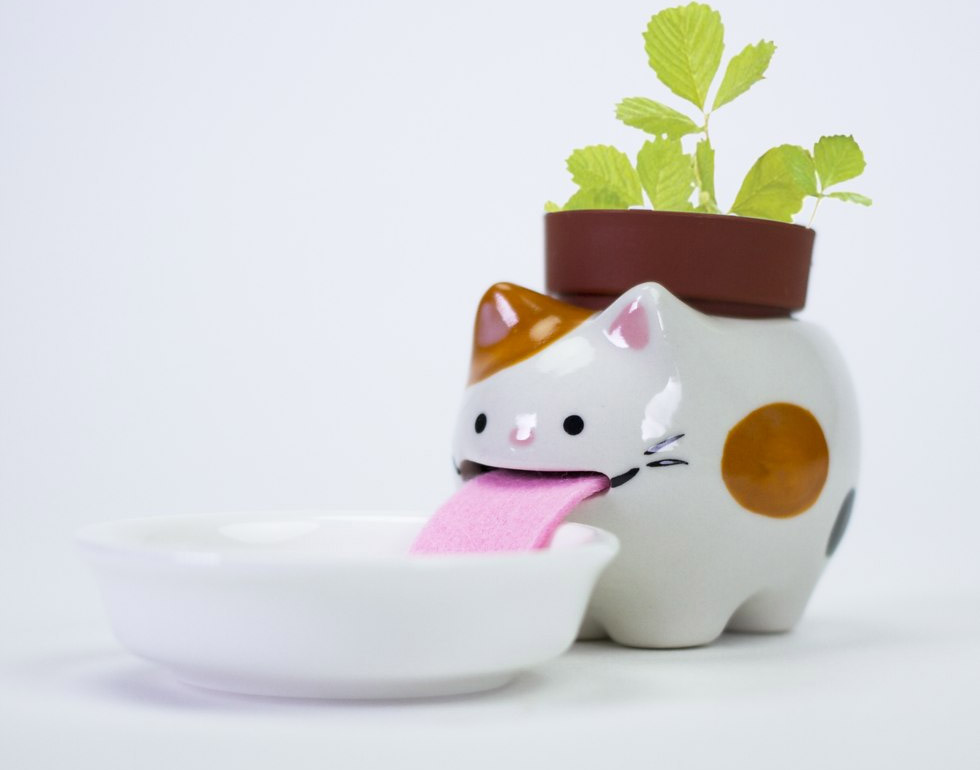 Though, to be honest, these super cute auto-watering little animals with plants on their backs like backpacks might be our favorite! Get them here.