These Drinking Animal Planters Slurp Up Their Water Through a Long Tongue
Date Published: 07/09/2019 12:41 PM
These drinking animal planters use sponge-like tongues to soak up water through bowls you place in front of them, and are a fun way for kids to learn how to grow a plant. Rather than simply dumping water into the pot each day/week, the kids can pretend like the animals are lapping up the water through their tongues.

Versions:
Panda | Cat | Dog | Frog
The drinking animal planters come in a variety of different animals to choose from, including a frog, a cat, a dog, and a panda bear. The plants loaded onto the backs of the animals need next to no attention whatsoever, just as long as there's a bit of water in that dish at all times, their tongues will slowly bring the water up to the plant as needed.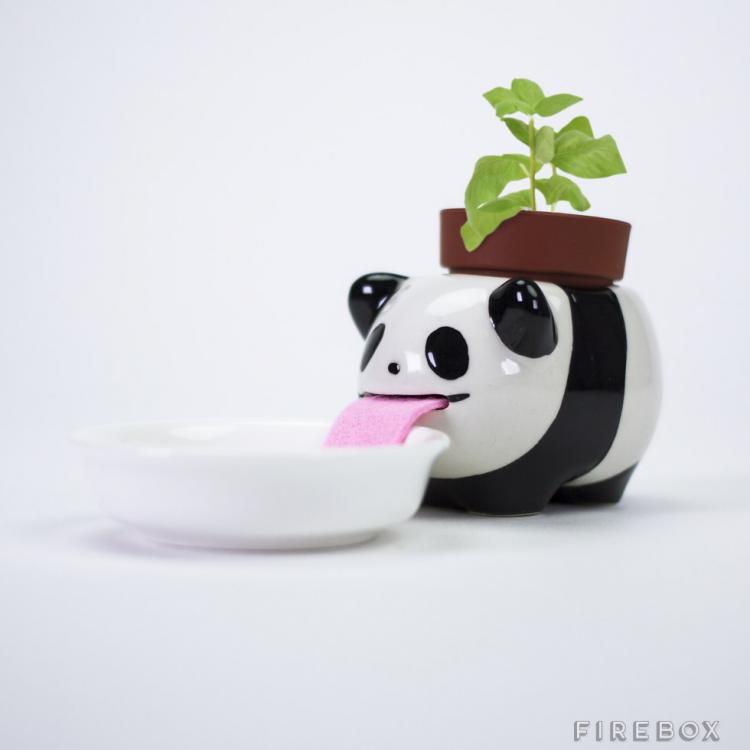 Each animal comes with their own unique plant on their back. The cat comes with a wild strawberry plant, the dog comes with a clover plant, the frog comes with a mint plant, and the panda bear comes with a basil plant.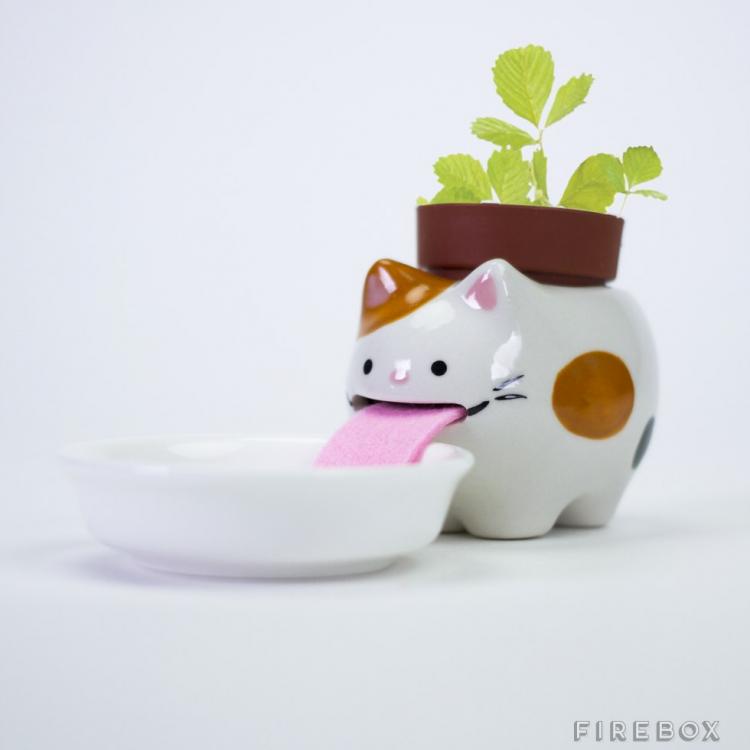 Everything you'll need to grow your own mini plant will come in one package to you, including the bowl, which all you'll need to do is fill it with water and place their tongue inside the bowl.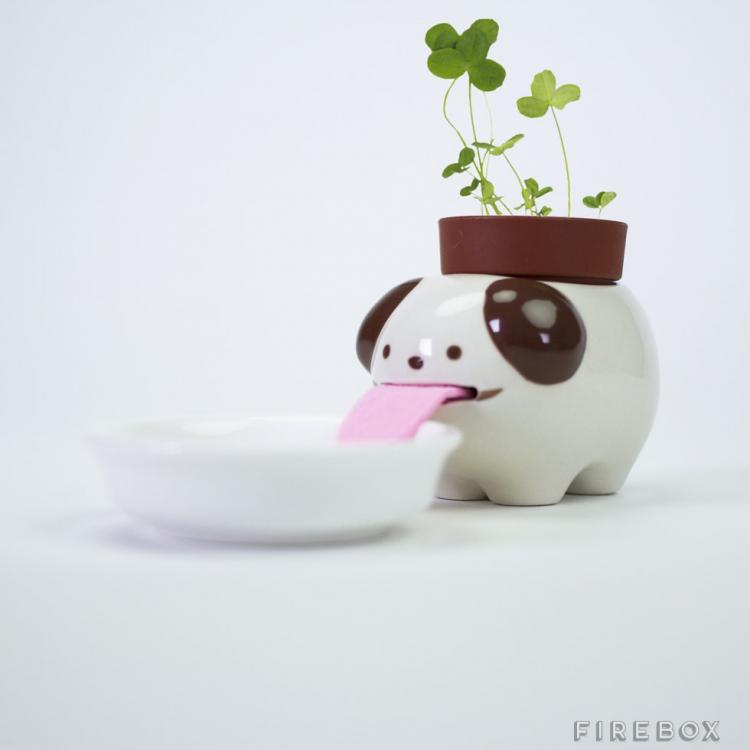 Each package will contain a ceramic animal planter, a water bowl, seeds for the plant, and soil, and each pot will measure approximately 2.7 inches wide x 3 inches tall x 4 inches long.