This Dripping Cloud Slowly Waters Your Plants Like It's Raining
By Ryan on 03/11/2022 11:37 AM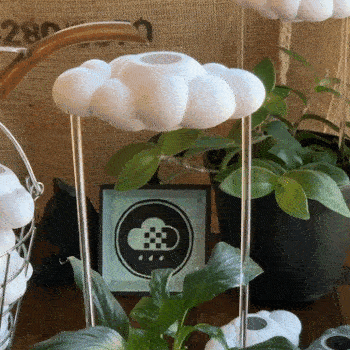 I don't know about you, but I've adopted a lot of house plants over the last two years. Something about caring for another living being is soothing and distracting, particularly when crazy stuff is happening in the world! And unlike other pets, you don't have to worry about them pooping everywhere or destroying your stuff.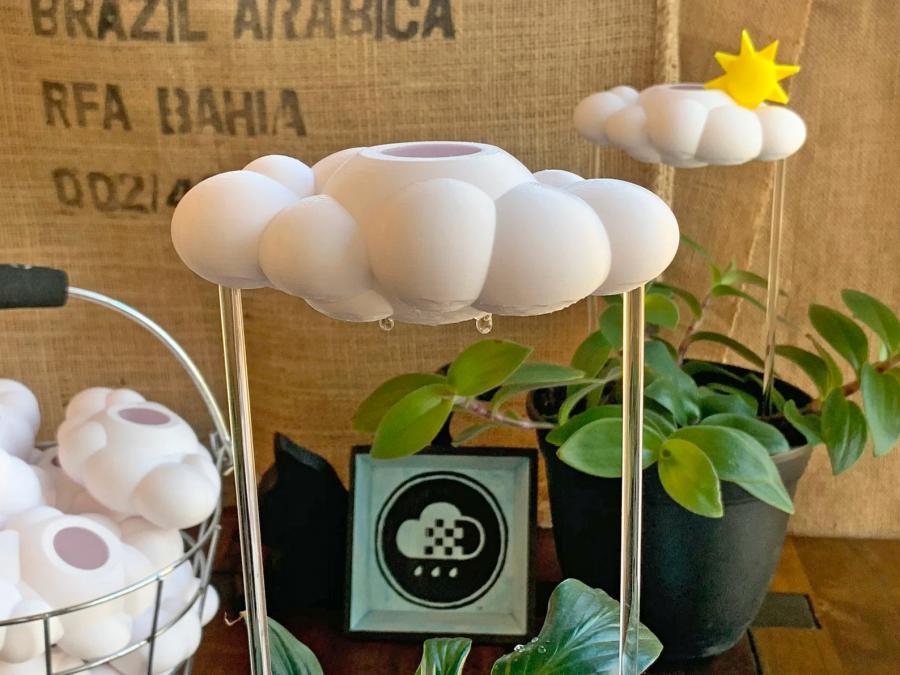 Credit: AxelssonFunFactory

Despite my efforts, I don't have much of a green thumb. I confess that I've left behind a trail of dead houseplants in my wake, so I'm always looking for ways to make watering my plants easier, more efficient, and honestly - more cute. Luckily, all three of those boxes are checked off with products like the self-watering dinosaur planters or the AvoSeedo, a device that lets you grow an avocado tree from the pit of an avocado.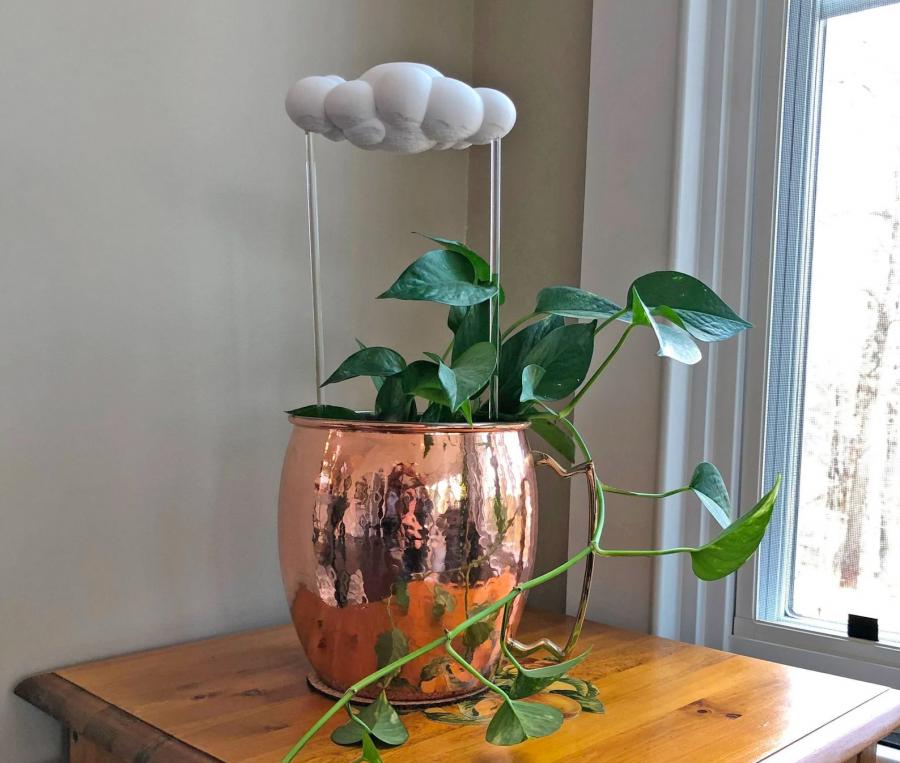 Credit: AxelssonFunFactory
Today's product fits comfortably alongside those two items, say hello to the rain cloud houseplant watering device!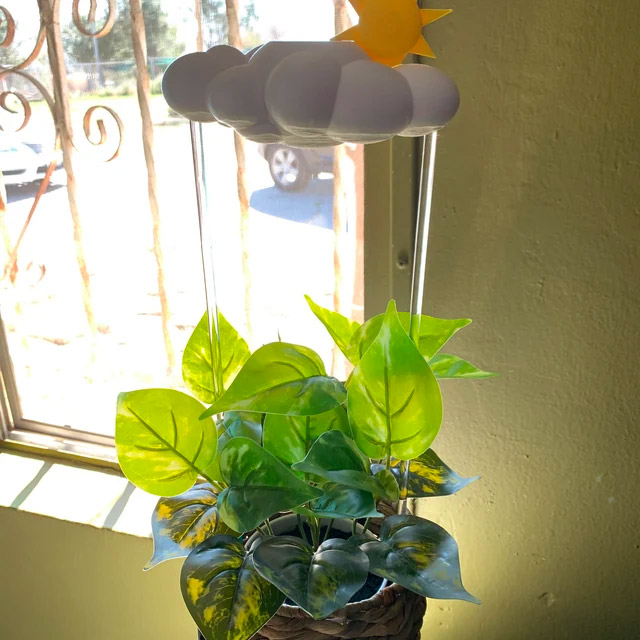 Credit: AxelssonFunFactory
Once again, it's artisans at Etsy who are leading the charge with innovative home essentials. This cloud houseplant accessory works by slowing dripping water onto your plants like a gently falling rain.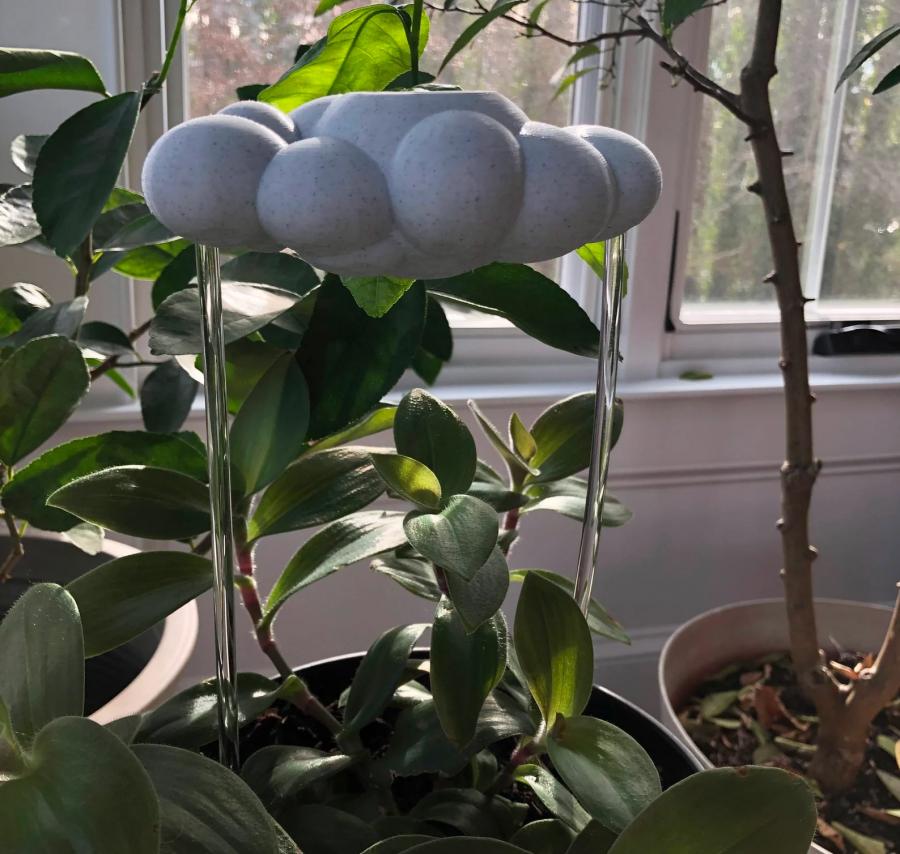 Credit: AxelssonFunFactory
Resembling a minimalist yet functional work of art, the clever cloud watering device is designed to rain on your plants for 10-20 minutes.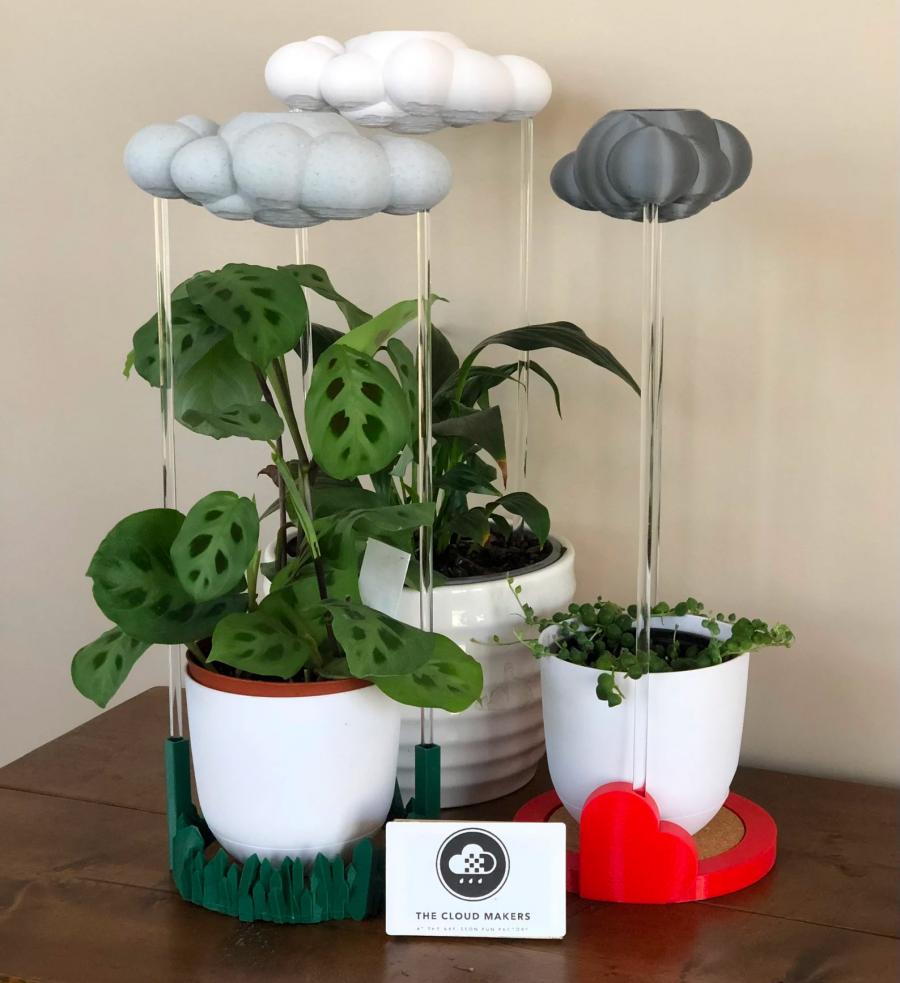 Credit: AxelssonFunFactory
Each plant watering cloud is 3D printed to order from PLA plastic and comes with two discreet acrylic rods that allow the device to "float" above your plants. In order for this design to work, make sure your plant pot is at least 5 inches tall!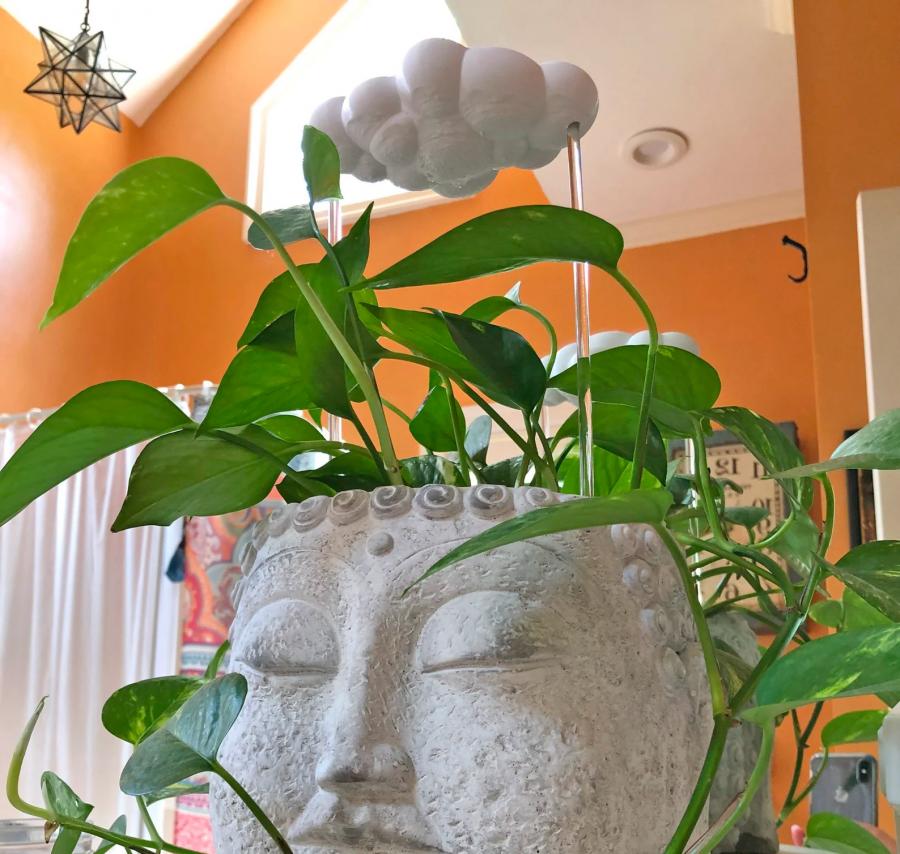 Credit: AxelssonFunFactory
There are three different cloud options available: white cloud, marble cloud, and gray cloud. According to the creator, you can regularly use the cloud houseplant device for up to 7 months before the watering function starts to slow down a bit. Considering that the product is only $27, that's a pretty darn good deal!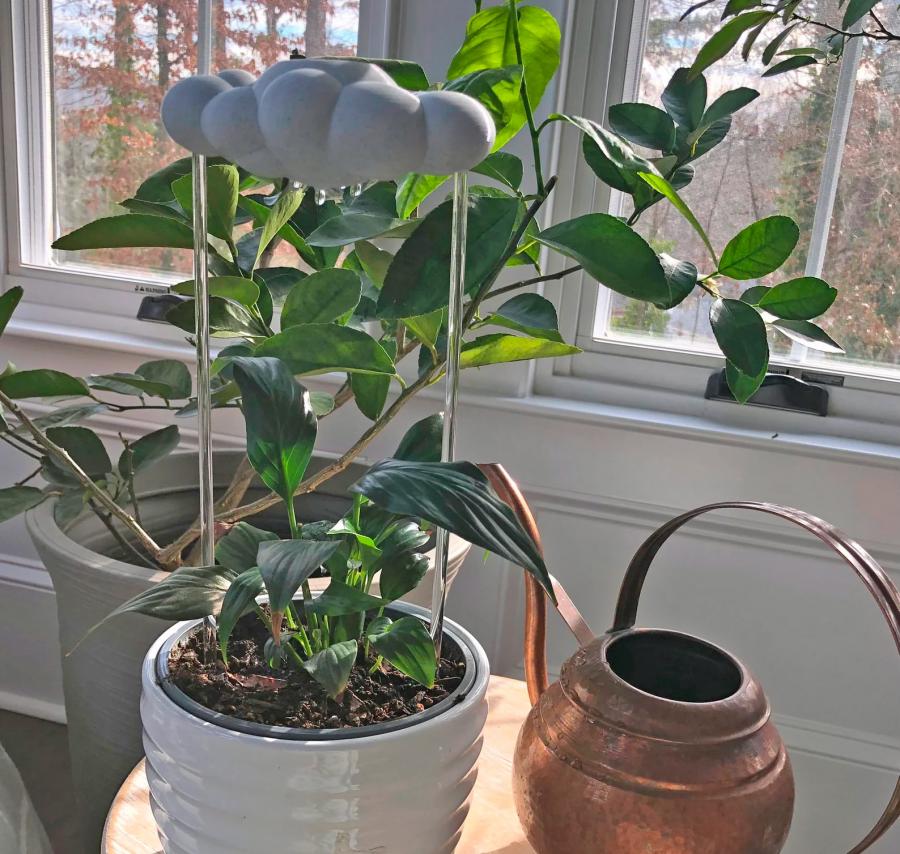 Credit: AxelssonFunFactory
The cloud plant waterers are produced by The Cloud Makers at The Axelsson Fun Factory in Woodstock, Georgia, and their Etsy storefront currently holds a 5-star average with over 1,500 sales! I'm no mathematician, but I think that means your odds of being happy with the product are pretty great.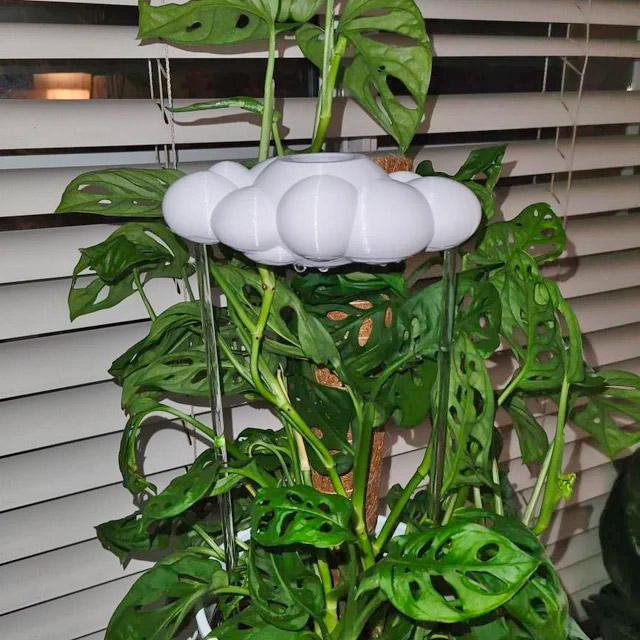 Credit: AxelssonFunFactory
Don't take my word for it, simply check out one of the many glowing reviews left by customers on the product page! As one such review, left by a customer named Elaine, states, "Such an adorable, whimsical addition to any houseplant! My children love the idea of it raining inside!"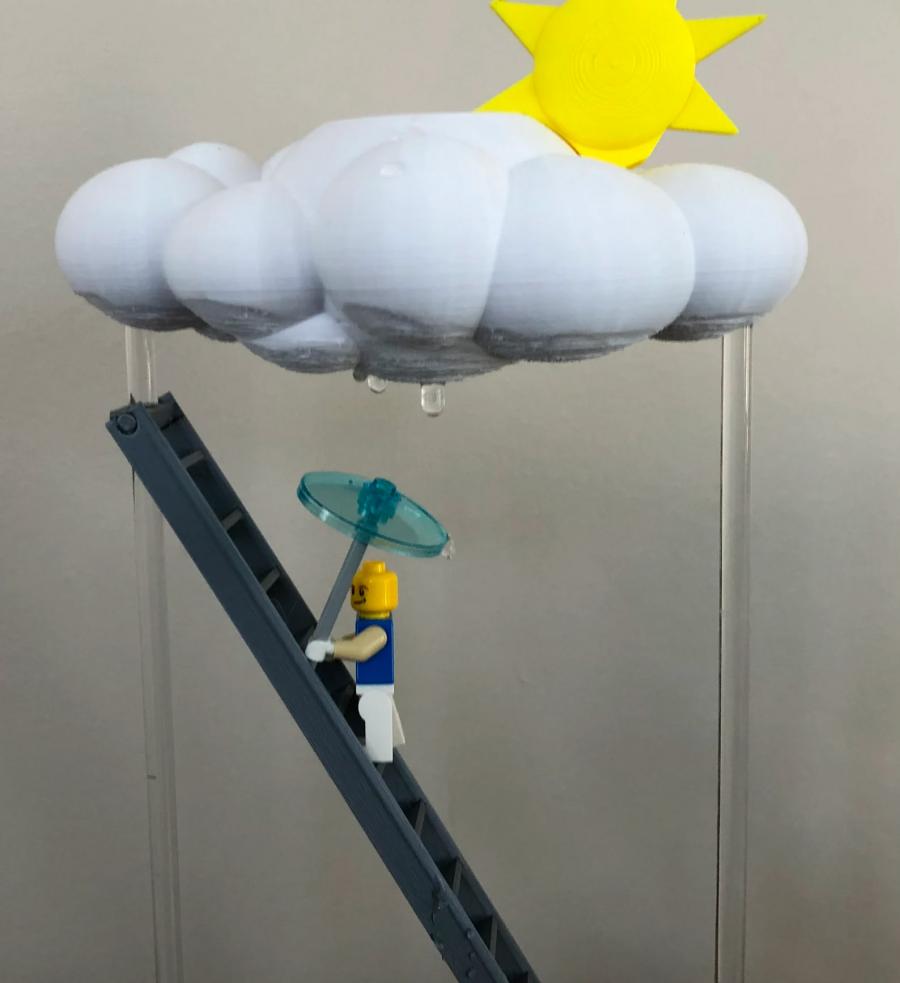 Credit: AxelssonFunFactory
That's pretty dang cute! As we mentioned above, this ingenious and soothing cloud houseplant watering device is selling for $27, and the creator is currently offering free shipping to anyone in the United States!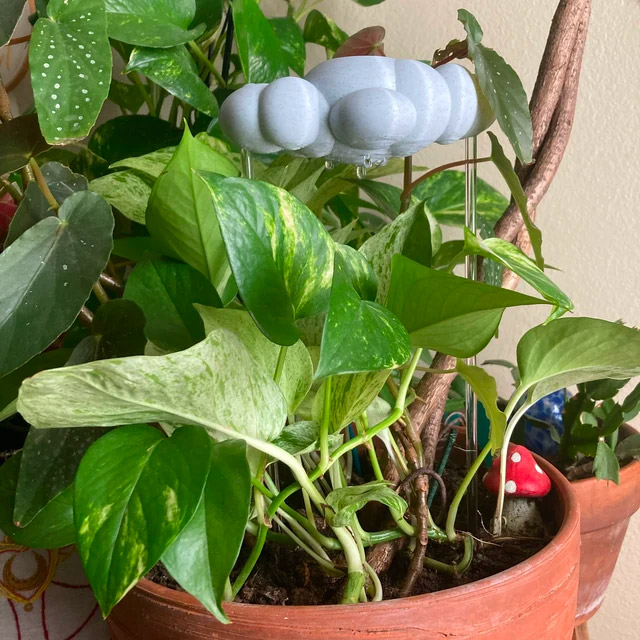 Credit: AxelssonFunFactory
If you're looking for a super fun and creative way to water your plants (especially with your kids involved) this awesome plant watering gadget might be for you!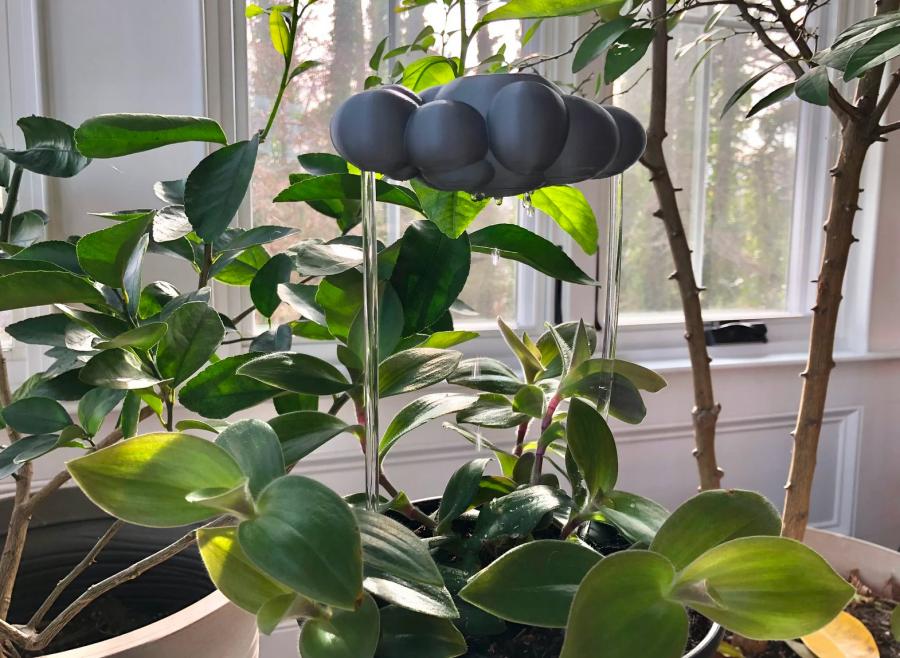 Credit: AxelssonFunFactory
The dripping cloud planter waterer comes with a 3D printed cloud water holder, along with 2 rods that hold the cloud in place above your plant!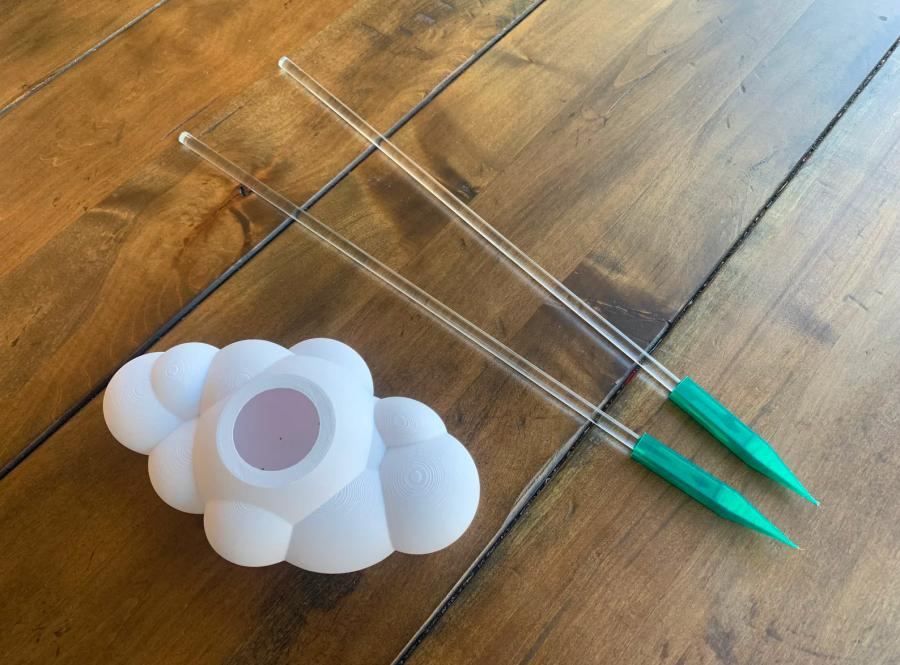 Credit: AxelssonFunFactory
The rain cloud plant watering device works with any plant pot that's over 5 inches deep! Though they do have a version for smaller plant pots!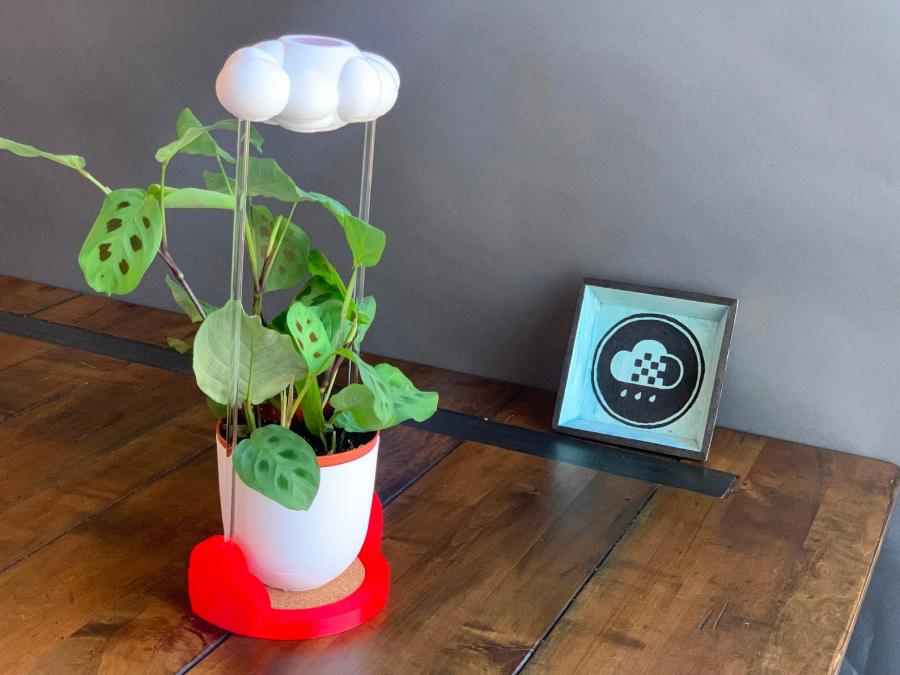 Credit: AxelssonFunFactory
Check out the dripping rain cloud plant waterer in action via the video below!
Subscribe To Our YouTube Channel