The Phone Drone Turns Your Smart Phone Into A Flying Drone
By Ryan on 10/28/2015 4:25 AM (Updated: 02/17/2017 3:10 PM)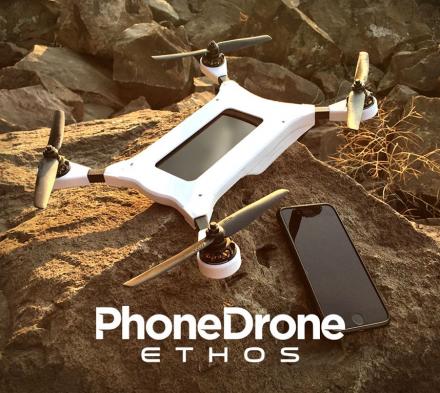 The Phone Drone is a device that you can place your smart phone into and will essentially turn your phone into a drone that flies. Your phone already has all the necessities of a good drone like an accelerometer, a GPS, a powerful processor, etc, so it just makes sense to make your phone into a drone and allow you to pay a fraction of the cost of a typical drone. Similar to the Lily drone that follows you around, the PhoneDrone Ethos as so it's called, allows your phone to become an autonomous drone that you can deploy to either follow you around or set a pre-configured route to take videos or pictures of you doing wild and crazy things... or if you're like me, it would just watch you mowing your lawn.
Created by xCraft, a company based out of Idaho that specializes in creating unique drones, the Phone Drone gained huge popularity after appearing on season 7 of Shark Tank after they raised $1.5 million and getting all 5 sharks to come together and invest in their company.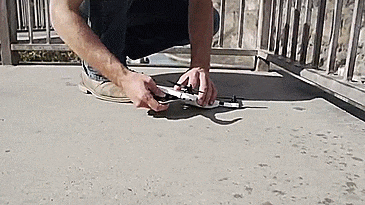 No longer will you just lose your drone when you plummet your quadcopter into a murky swamp for it never to be seen again, now you can also lose your $800 smart phone along with it. Although this is unlikely, it's certainly what I would be most worried about by using the Phone Drone. Granted they do mention that they use a protective neoprene sheath that provides vibration isolation as well as the ultimate shock protection for your smart phone while it's so high up in the sky. But obviously there's no protection against water damage when you dump it into a pond, or just straight up lose it somehow.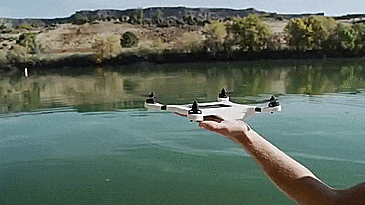 The Phone Drone packs a ton of cool features including a companion app for your phone that allows you to completely control the drone using it's simple and intuitive design, foldable arms that makes it easily packable wherever you go, allows you to tether it to another device such as another phone, tablet, or smart watch to control the drone and take videos and pictures, plus just think of the amazing angles you can get while you face-time with your mother.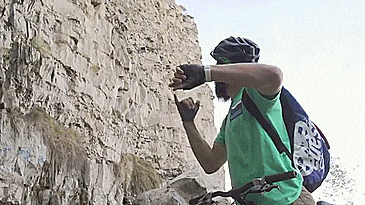 The Phone Drone Ethos is compatible with both iOS and Android devices (plus the Apple Watch), has a built in charger that's able to be charged using any USB source, is able to obtain speeds of up to 35 mph, has a flight time of 15-20 minutes, uses Wi-Fi for wireless pairing, and measures 10.5 inches long x 9.1 inches wide x 2.2 inches deep.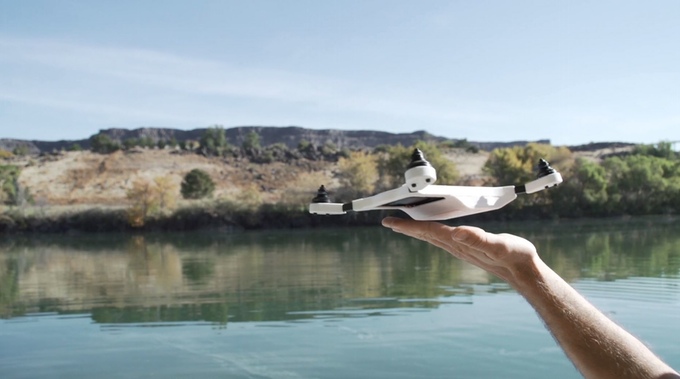 The Phone Drone Ethos is currently in a funding phase on Kickstarter with an estimated delivery date of September 2016, so go reserve yours now, and be sure to check out the Phone Drone in action via the video below.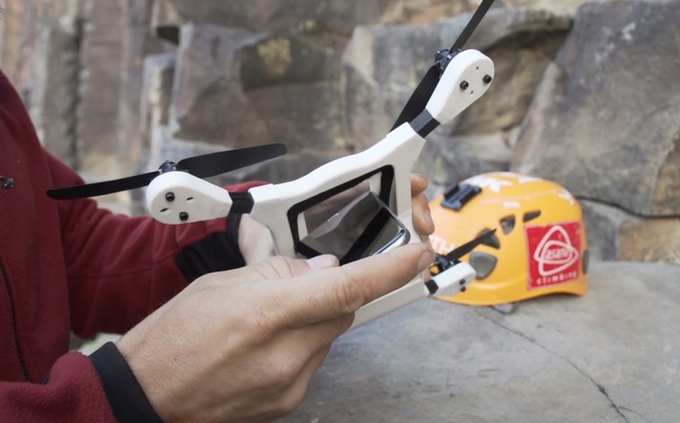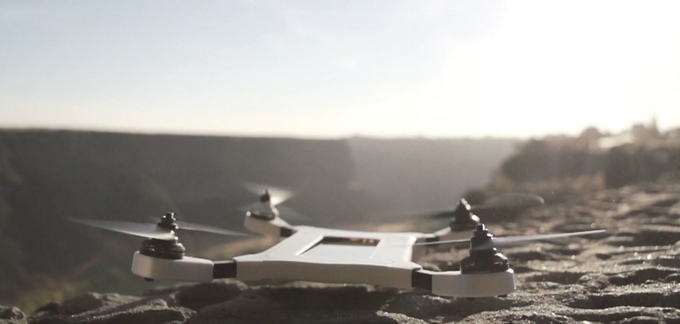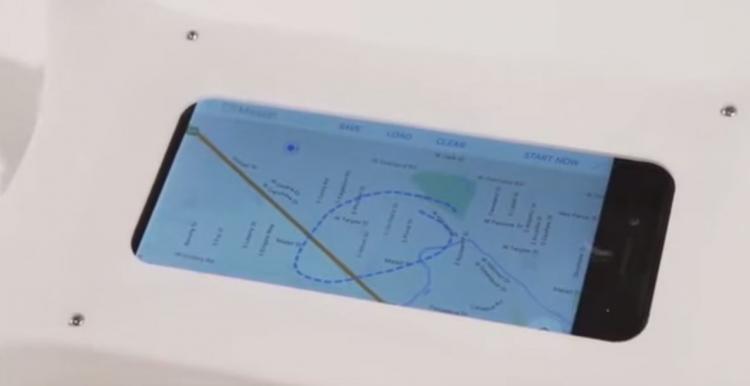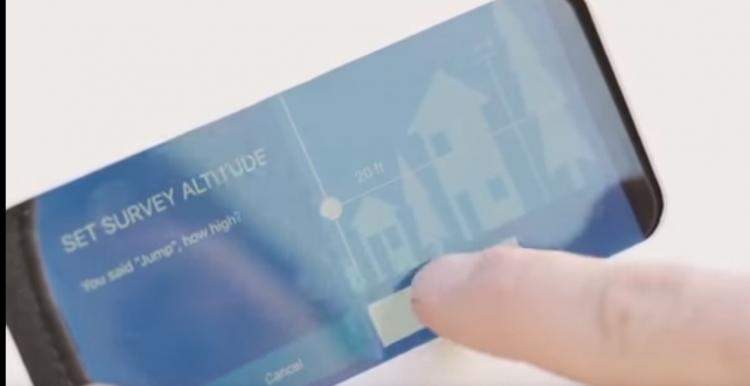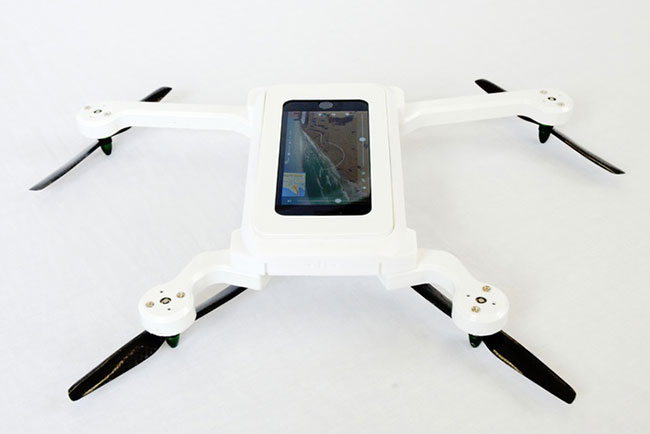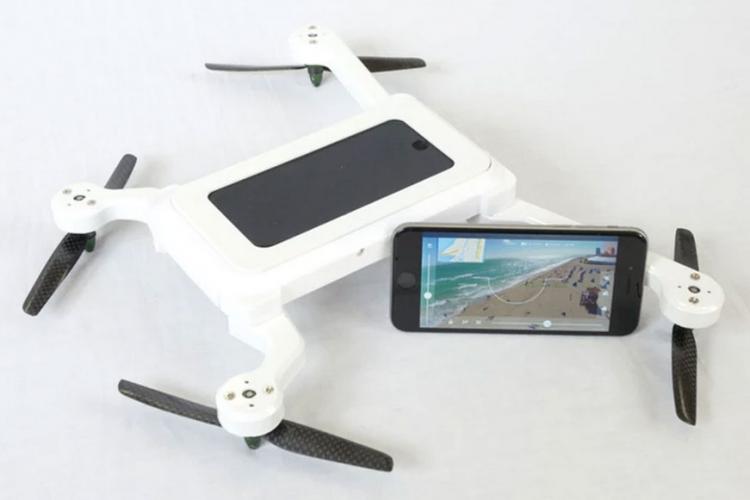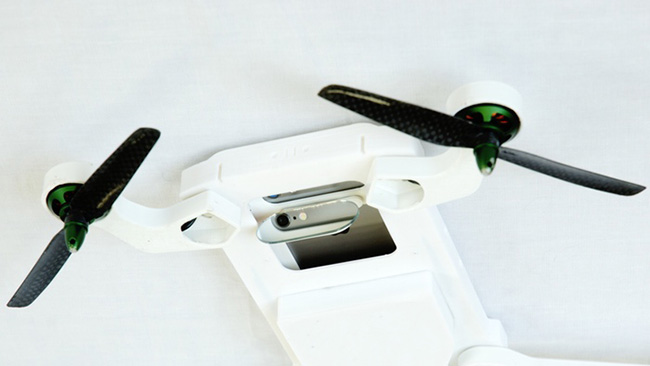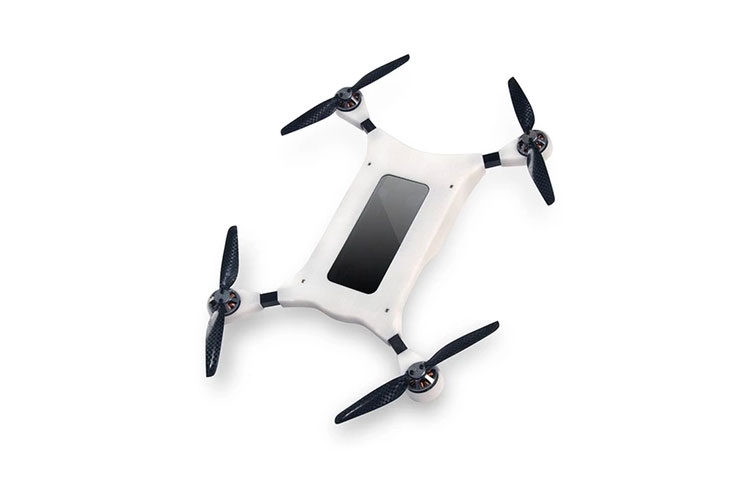 Subscribe To Our YouTube Channel