This Pet Swing Offers Hands-Free Pet Exercise Without Having To Step Outside
By Ryan on 02/08/2023 4:45 PM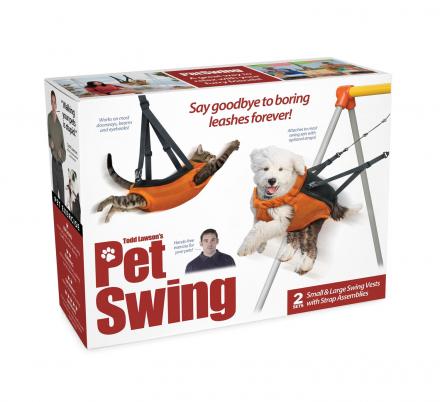 Your pet's happiness means the world to you, which is why you take them out for walks on a leash in the first place. But don't you think it's a little last century to be taking your cat or dog out for walks? They want to be hip with the times, just like you, which is why it might be time for a new, better kind of exercise - like the incredible pet swing, the swinging pet harness that'll have your pets reaching for the sky! Even better than seeing your pets swing is seeing the look on your friends' faces when you give them this ultimate prank gift box, posed to look like a much lamer gift!
Let's face it: a pet swing would make for a really lame gift. But if you're still reading, this novelty prank box comes in a variety of lame gift ideas for you to choose from! It's a similar concept to this fake baby's first diaper keepsake frame, but makes an even better prank present box for those with pets, since they're all fake pet products.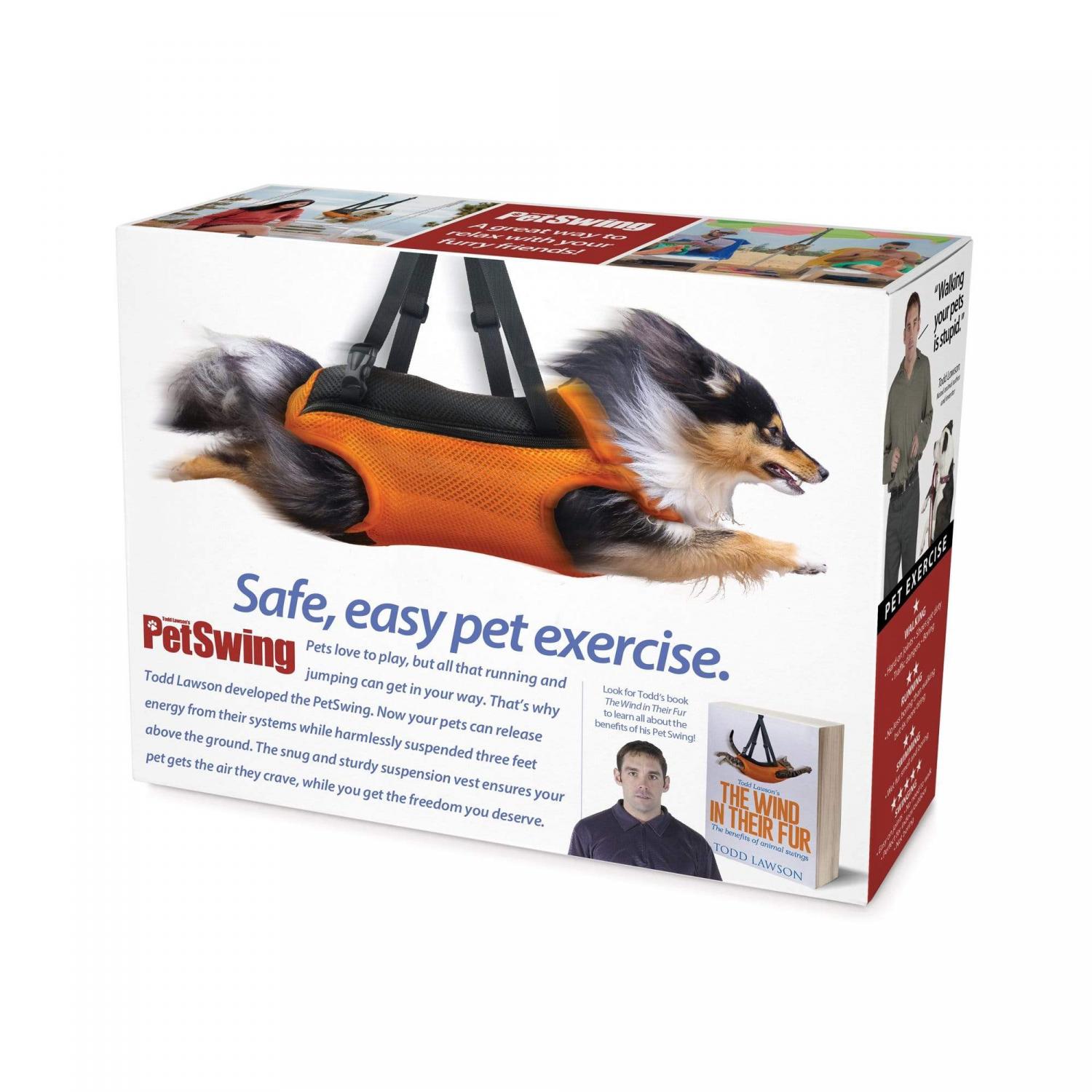 The company offers seven different prank boxes, each with a different fake product depicted on the outside, and all of them equally lame. Just stuff your actual gift inside, and watch as your family and friends lie through their teeth about how cool their joke presents are!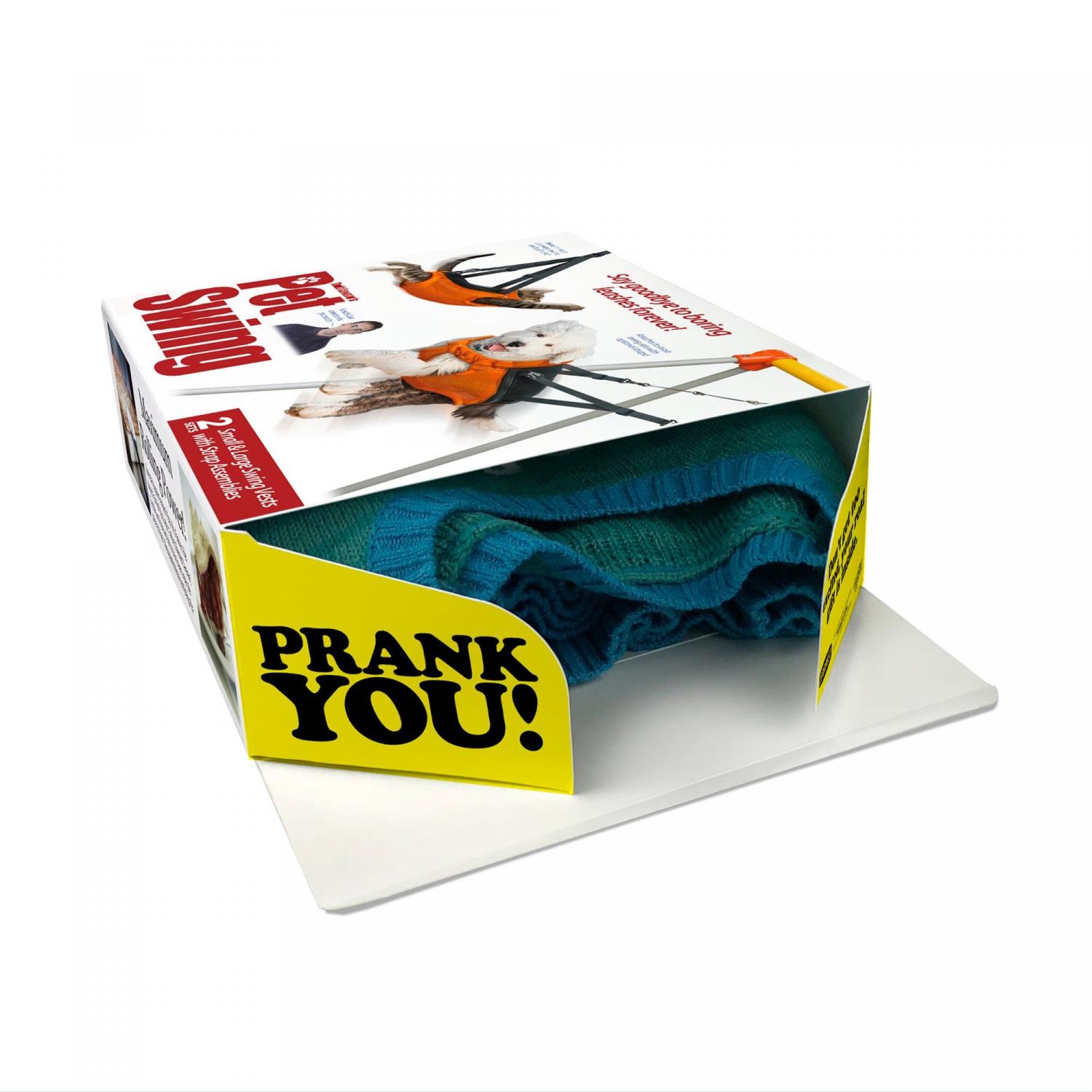 Beyond the pet swing, these joke gift boxes come depicting one of the following on the box cover: the Handy Hand personal task appendage, the Hide-a-Poo pet waste cover-up rock, the Pet Sweep animal dust boots, the Pet VR virtual reality headset, the Petspressions painting kit, and, our personal favorite, the Pet Talk animal translator - which is not so much lame as it is hilariously unconvincing to any reasonably sane person!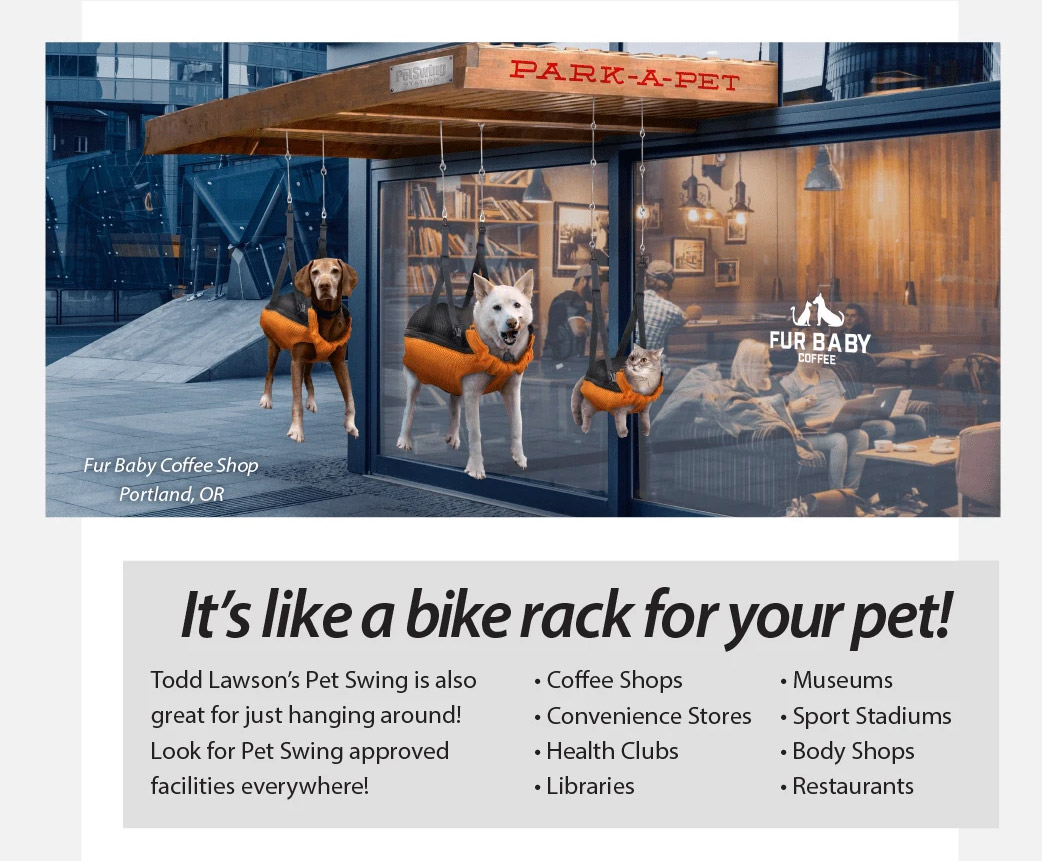 Then, at the critical moment when your giftee is cringing at their most, you can encourage them to open this practical joke box up, revealing your real gift inside!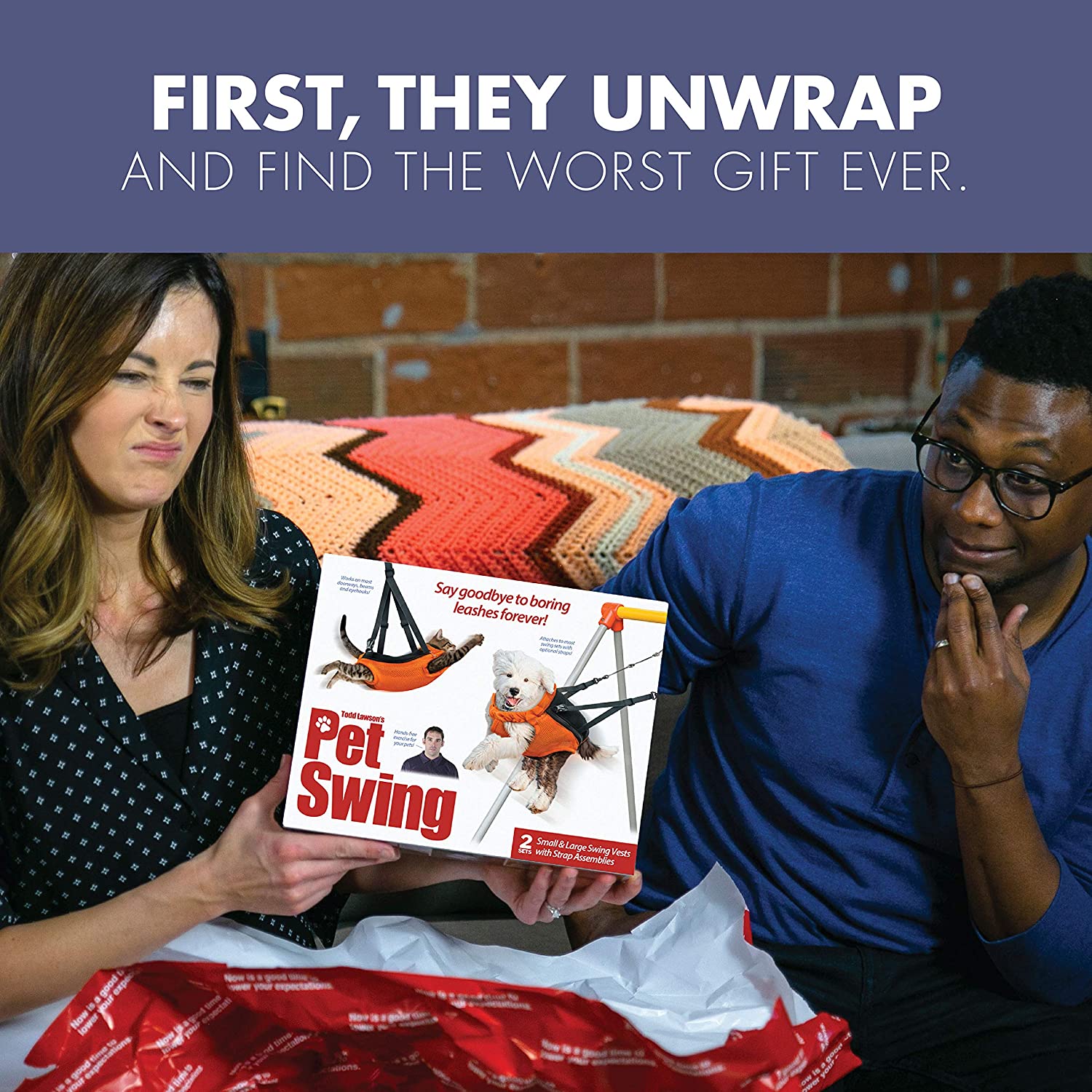 It's genius, it's hilarious, and mostly, it's fake! These fake gift prank boxes are guaranteed to have everyone in the room laughing, and they're perfect for anyone trying to throw friends and family off.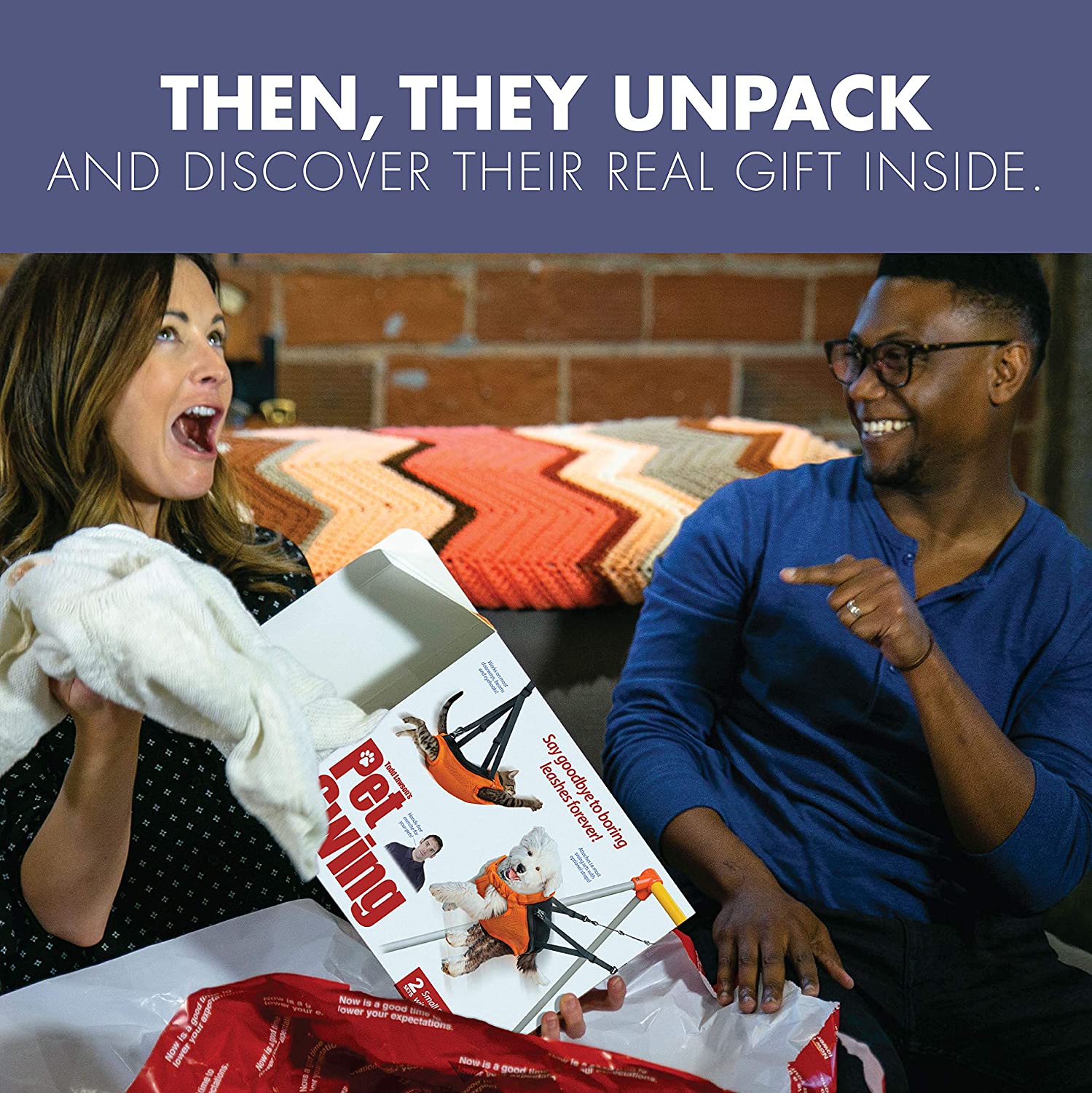 Each gag gift box measures exactly 11.25 inches wide, 9 inches long, and 3.25 inches thick. They're made in the USA and are constructed out of completely recycled cardboard. As you'd probably expect, the prank boxes come empty, so you can put your present inside.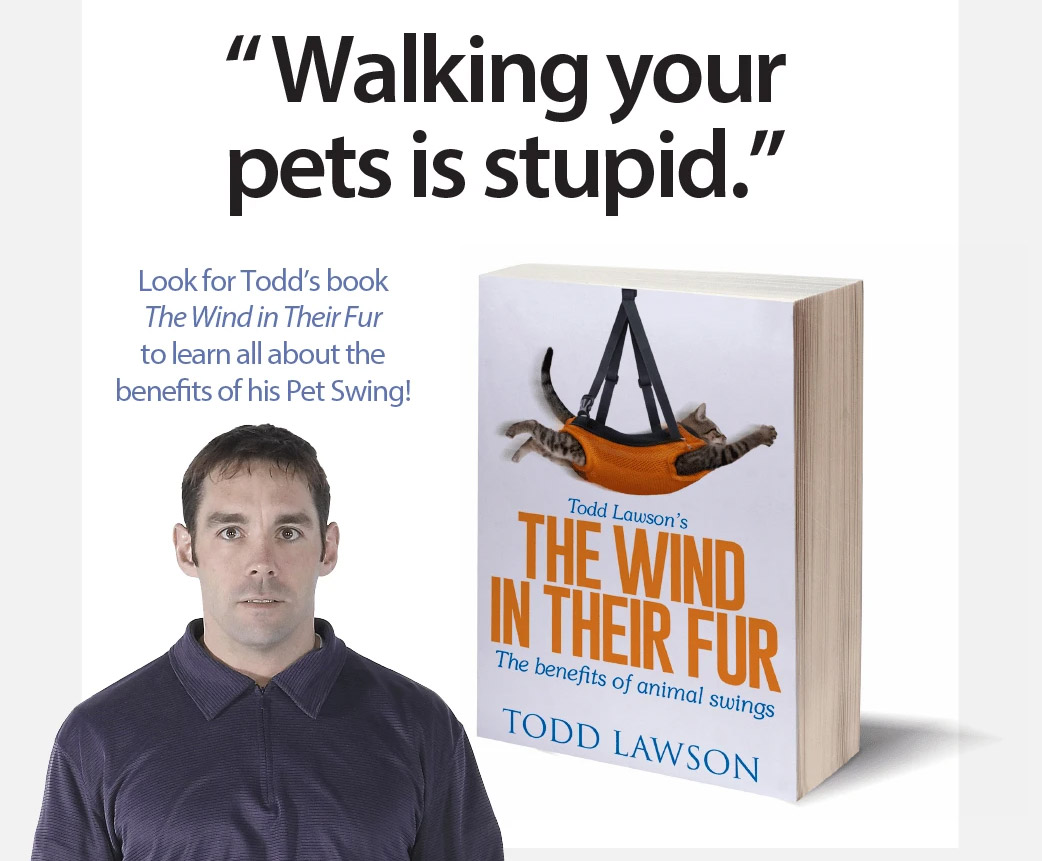 In one review, user Mama227 wrote, "This was the perfect prank gift box for my daughter's friend! She LOVES her dog and has always wished that her dog could talk. Well we got her a birthday gift that was kind of obvious to tell what it was so this gift box totally threw her off. She loved her gift but I know she would've loved it more if there was an actual "Pet Talk" in there! LOL"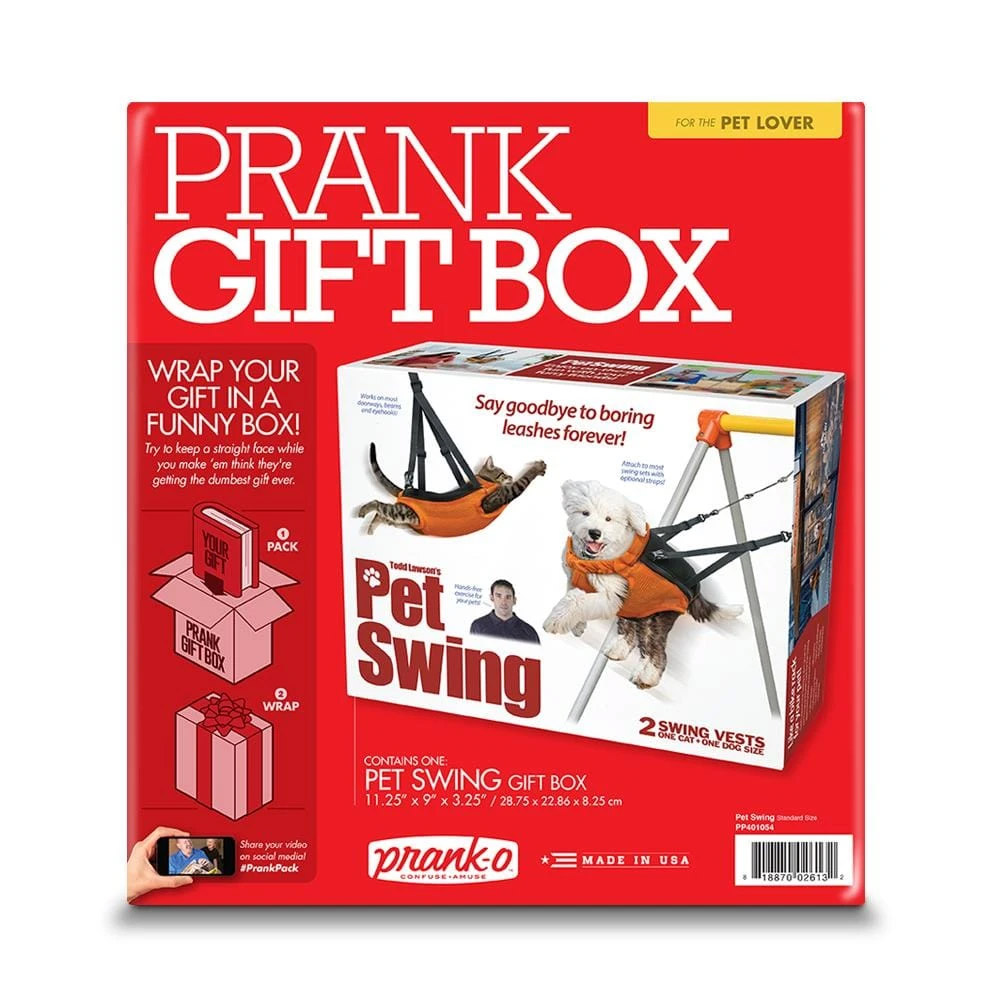 The Pet Talk prank box, along with its other fake product counterparts, are created by Prank-O, which also offers a ton of other hilarious gag gift boxes that aren't just pet-themed. Go out and show your friends and family how funny you are with these fake pet product gift boxes, and become the star of the next holiday.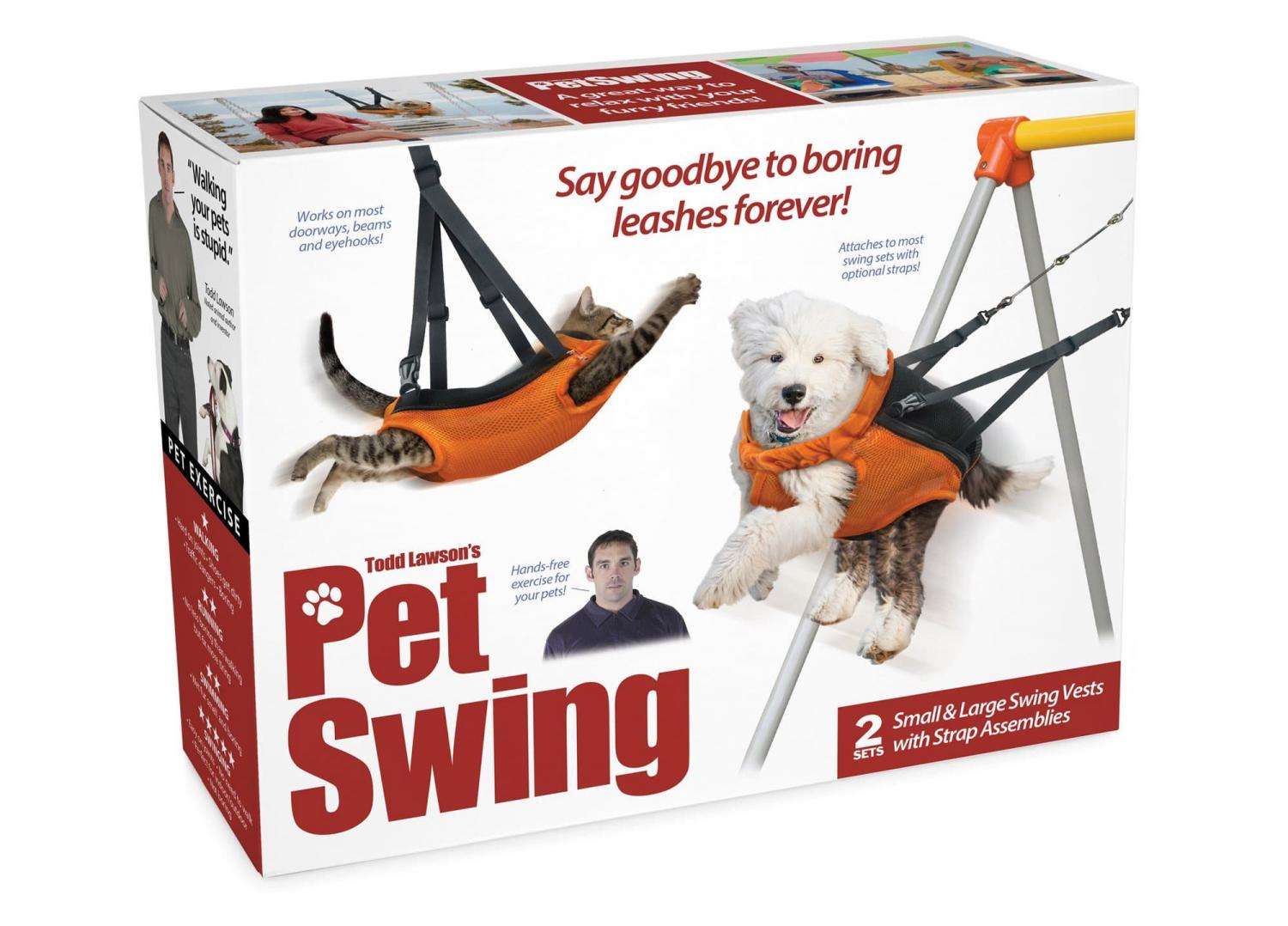 Need some other prank gift boxes in your life, check out a few of our favorites below!
This Keepsake Lets You Seal and Frame Your Newborns First Poopy Diaper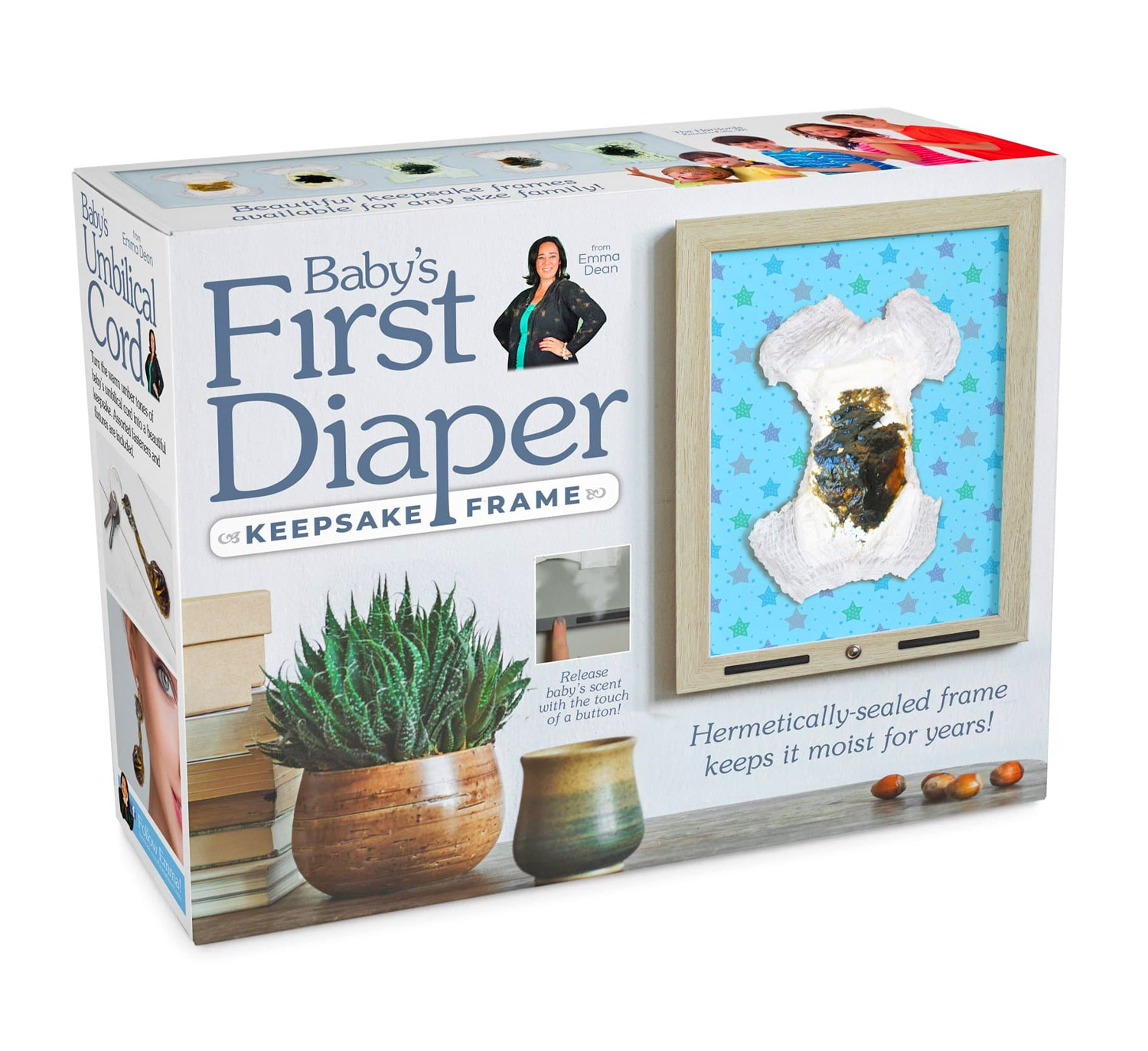 Get this one here
This Shower Margarita Machine Gets You Boozed Up In The Shower Hands-Free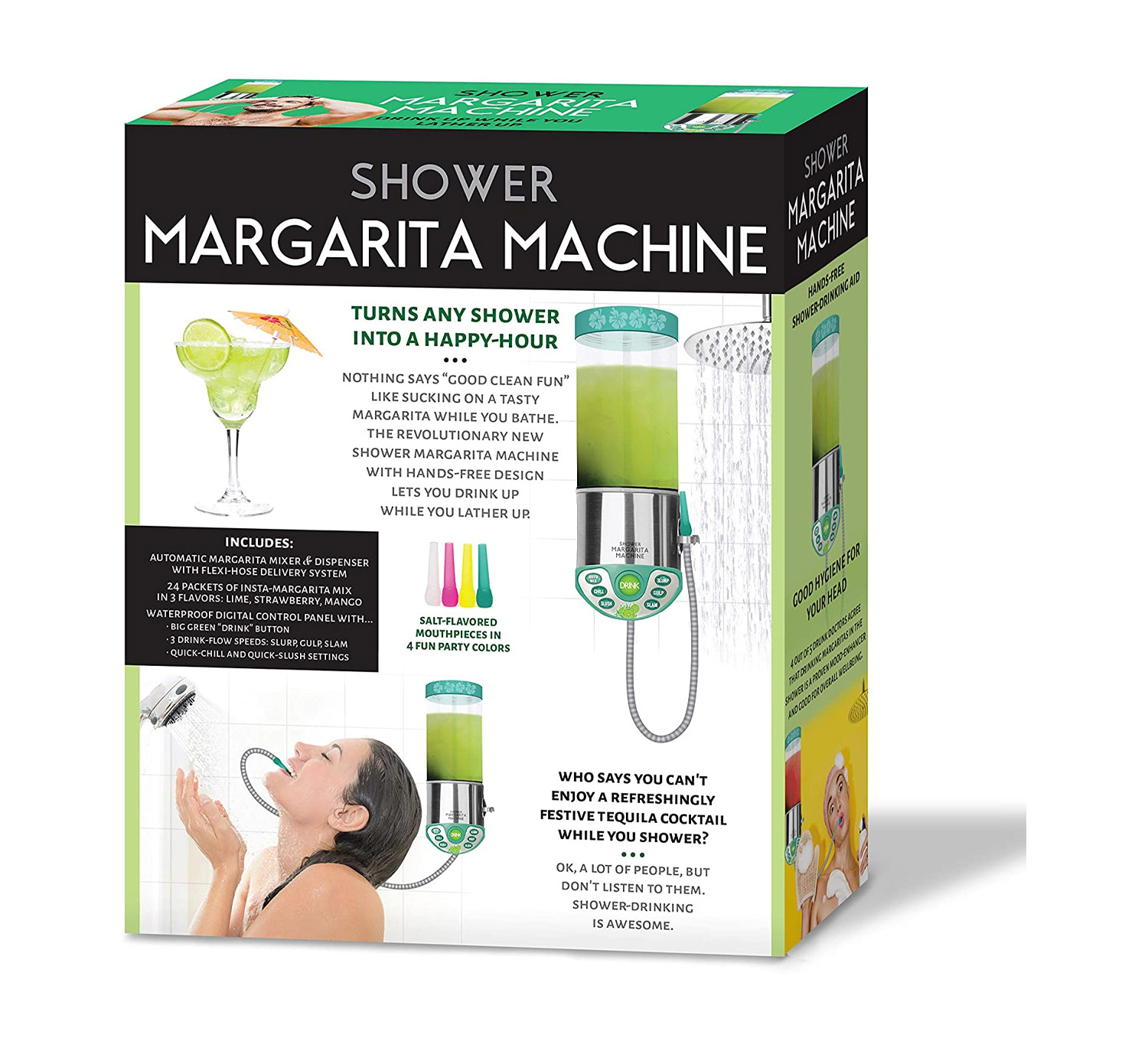 Get this one here
This Ingenious Fake Beard Lets You Hide Beer Inside Of It For Drinking On The Go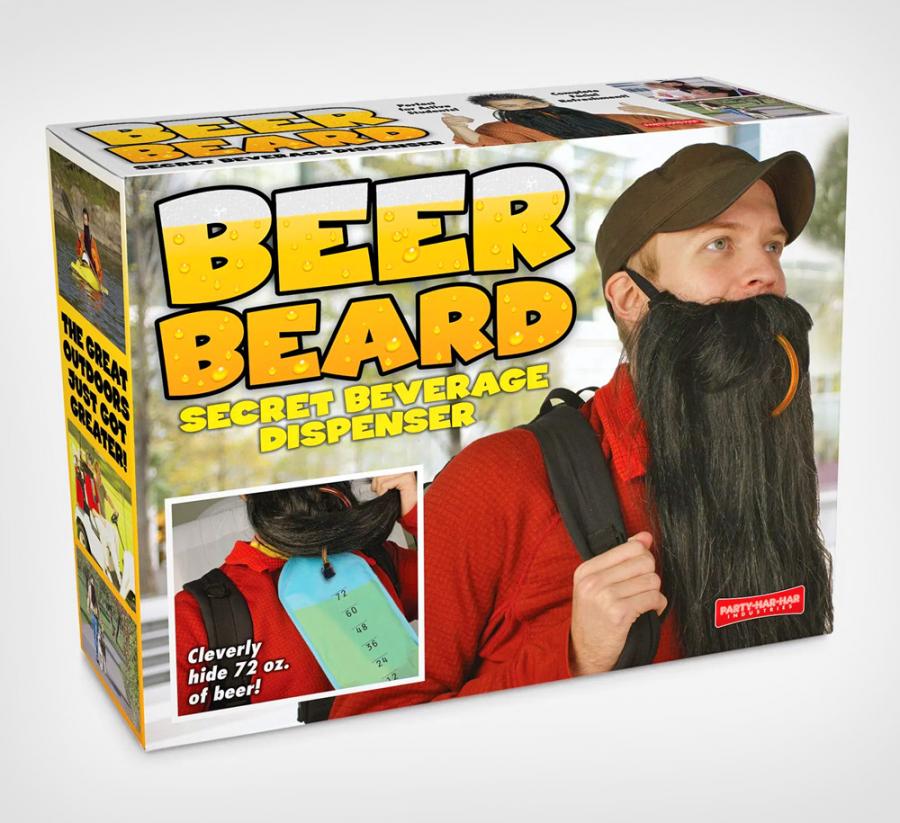 Get this one here
The Plant Urinal Allows You To Pee Right Into Your Plants, Perfect For at Home Or The Office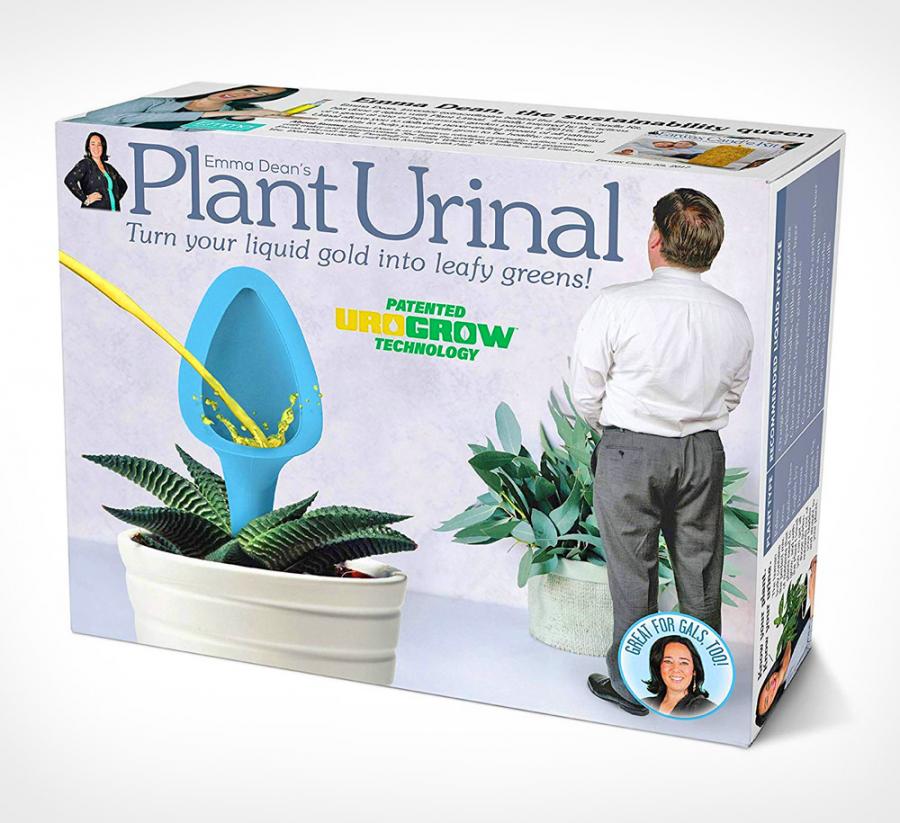 Get this one here