This Keepsake Lets You Seal and Frame Your Newborns First Poopy Diaper
By Ryan on 04/14/2022 8:41 AM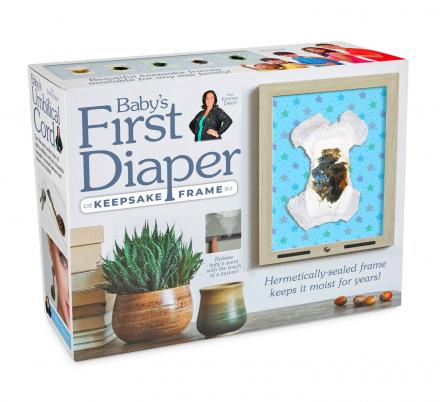 We keep trimmings from our child's first haircut, their first outfit and bracelet worn home from the hospital, and plenty more. But what about your child's first poopy diaper? Well, this company has taken it upon themselves to create a sealed keepsake so that you can hang your newborns first sludgy black poop session right onto your wall so that you can be reminded of it everyday for the rest of your life. If you believed all of that, you should feel ashamed, as this is actually a prank gift box created by Pranko. It's meant to fool unsuspecting people that you're giving a gift to, while you hide their real gift inside the prank box.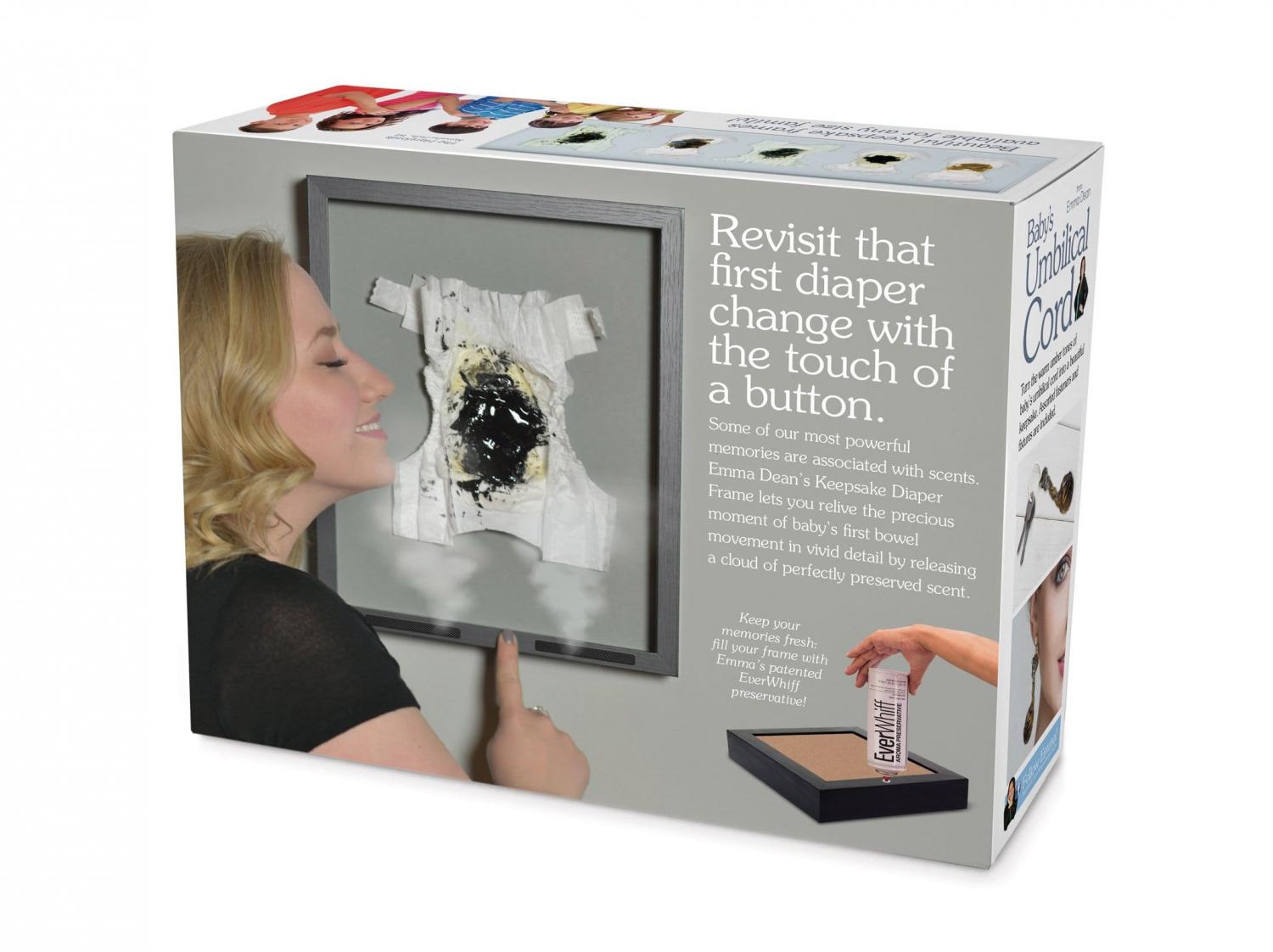 With this fantastic new diaper keepsake, your baby's first poopy diaper can go from stinky mess to cherished memories in mere seconds. Just plop the stink bag into the frame, seal it shut, and have new wall art that you can look back on with swollen eyes as you recall that first sludgy diaper from your child. Get one for each child and have a row of poopy diapers lining your stairwell.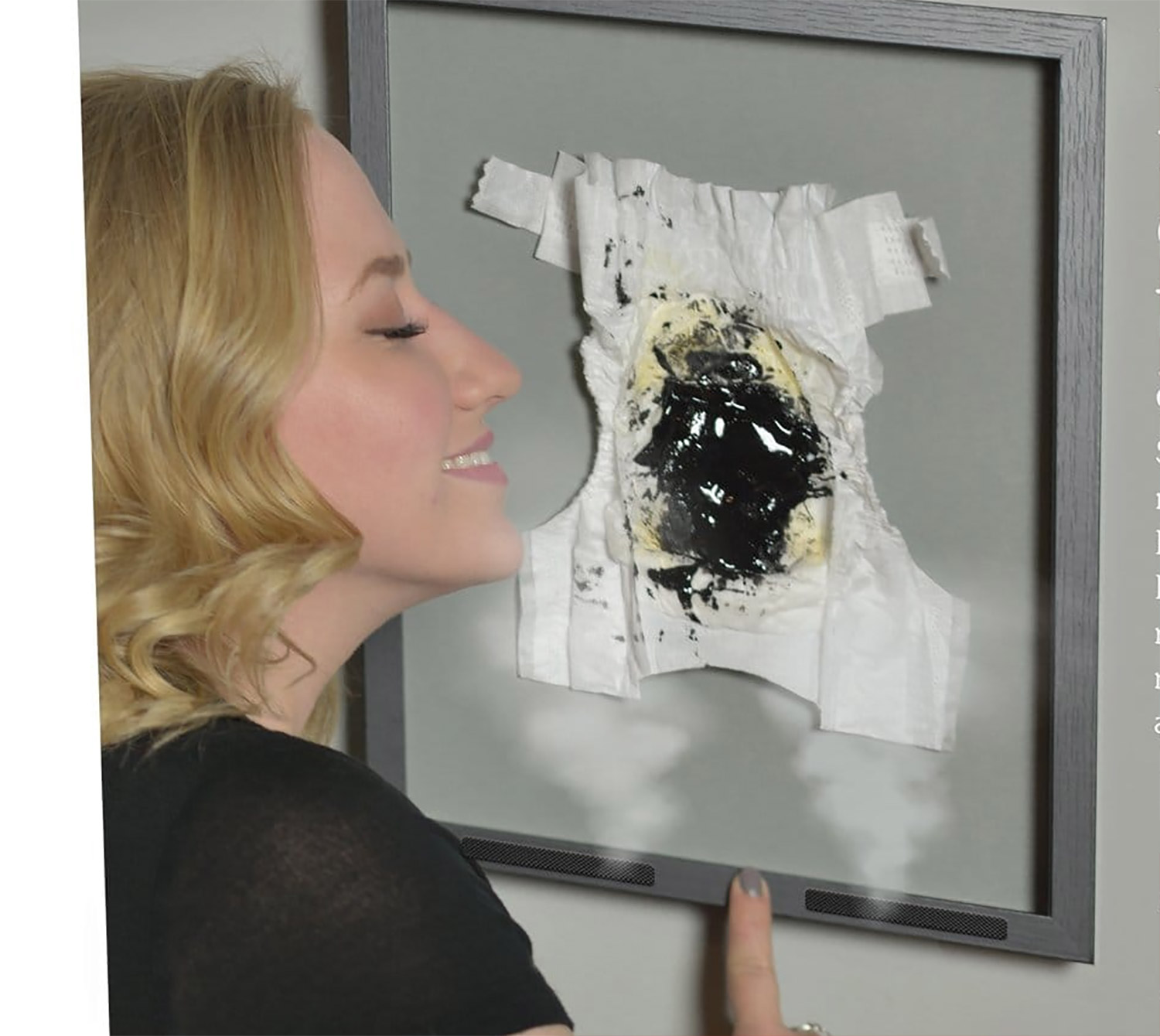 Revisit that first diaper change with the touch of a button.
"Some of our most powerful memories are associated with scents. Emma Dean's Keepsake Diaper Frame lets you relive the precious moment of baby's first bowel movements in vivid detail by releasing a cloud of perfectly preserved scent."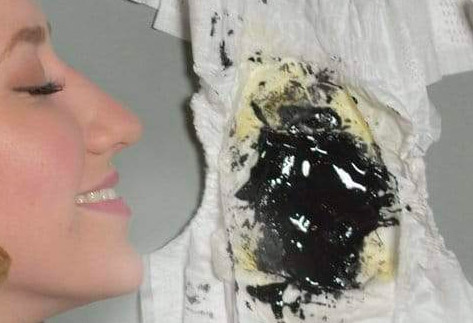 Keep your memories fresh: fill your frame with Emma's patented EverWhiff preservative!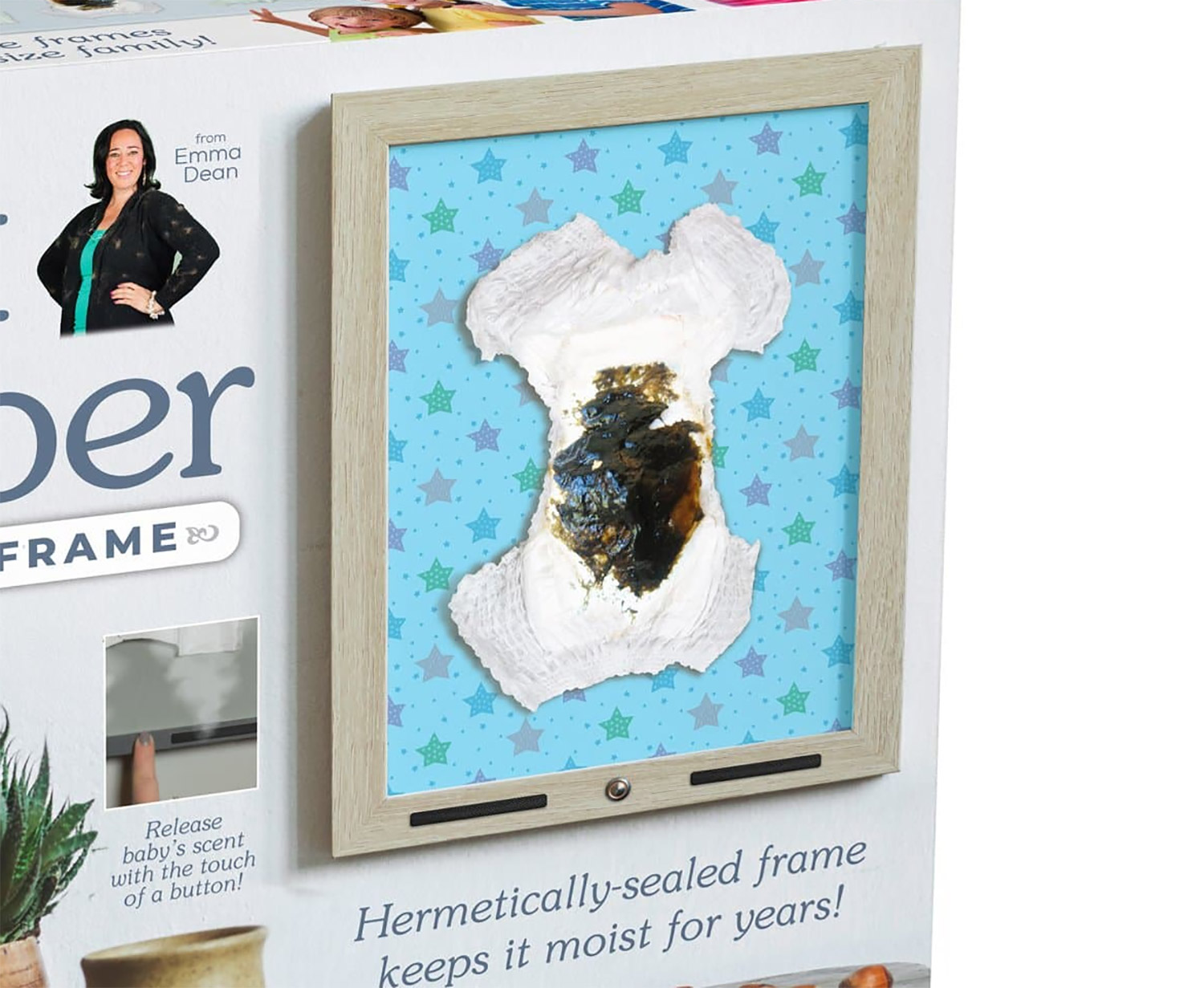 Hermetically sealed frame keeps it moist for years!
If that wasn't great enough, the Keepsake diaper frame also comes with a kit that lets you turn your babies umbilical cord into fabulous earrings or a key-chain that you can take with you everywhere you go to remind yourself of that special day.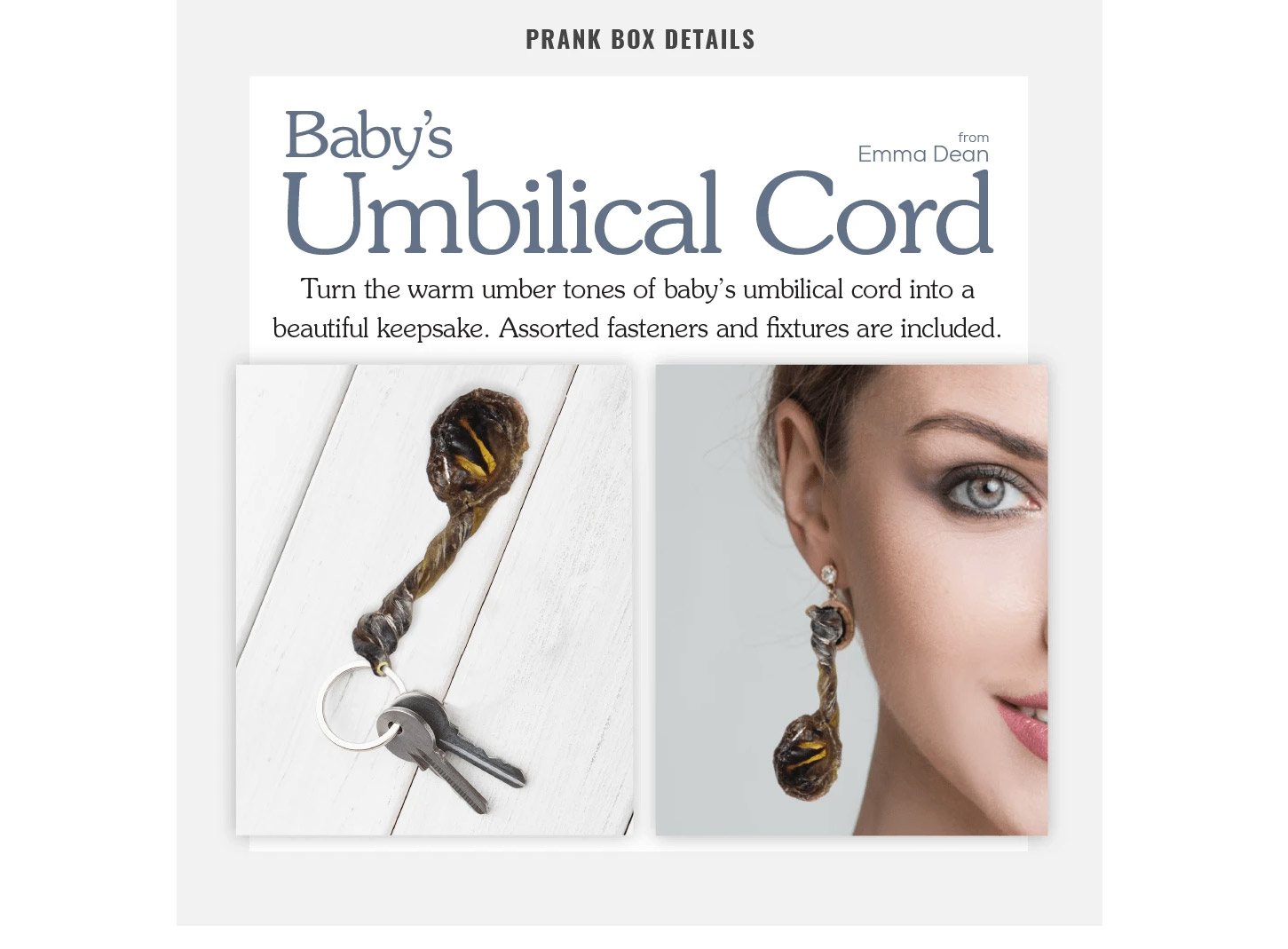 From Emma Dean: "Turn the warm umber tones of baby's umbilical cord into a beautiful keepsake. Assorted fasteners and fixtures are included".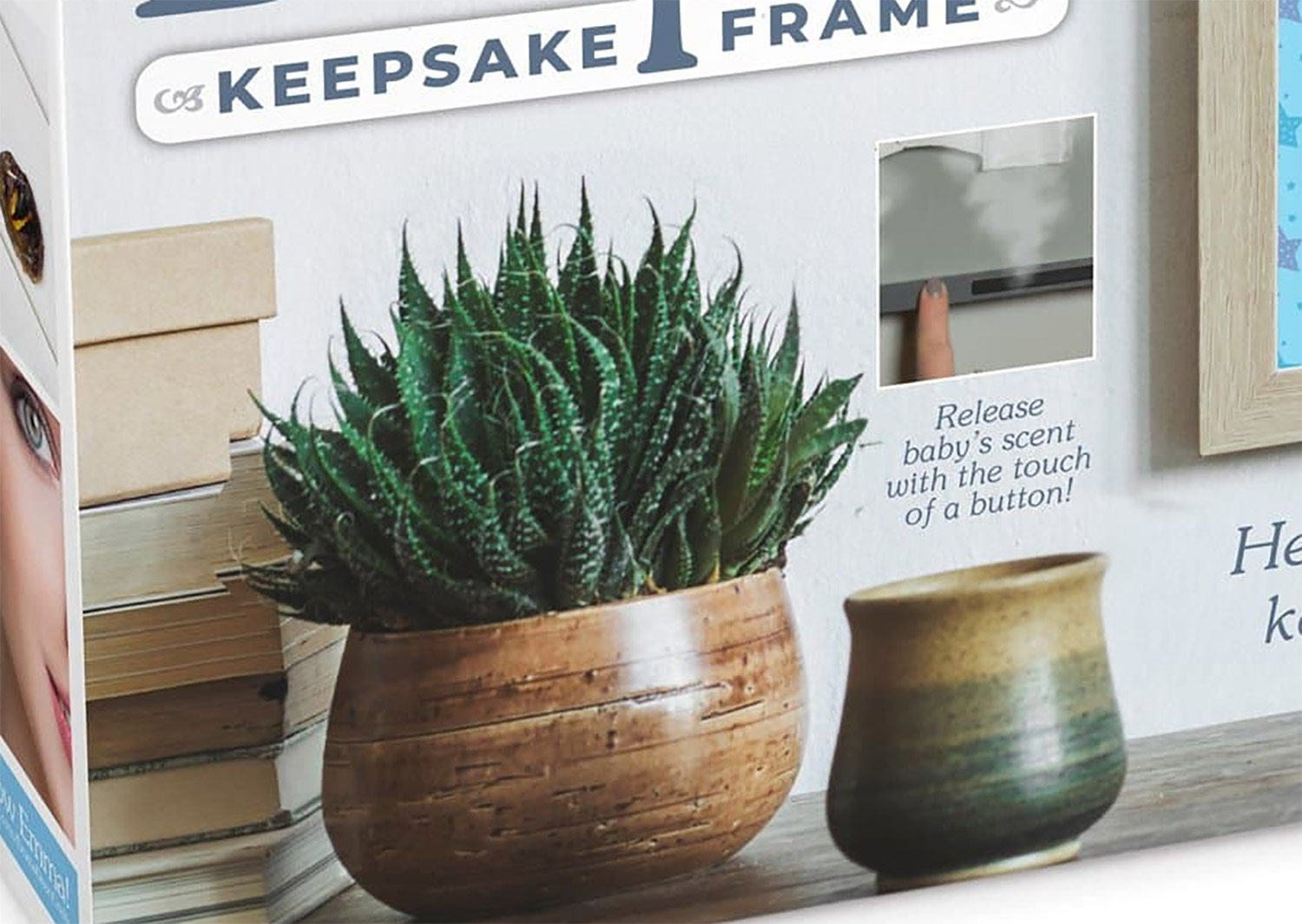 Keep the dirty diaper fresh with their patented EverWhiff preservative refillable via an opening on the back of the frame.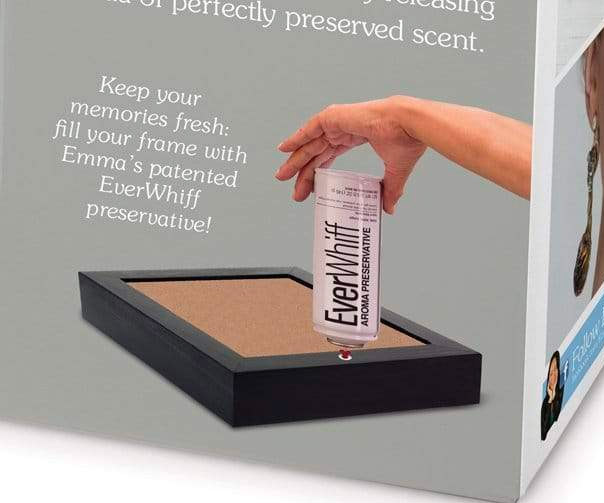 Stick your real gift inside the prank box to fool your prank victim!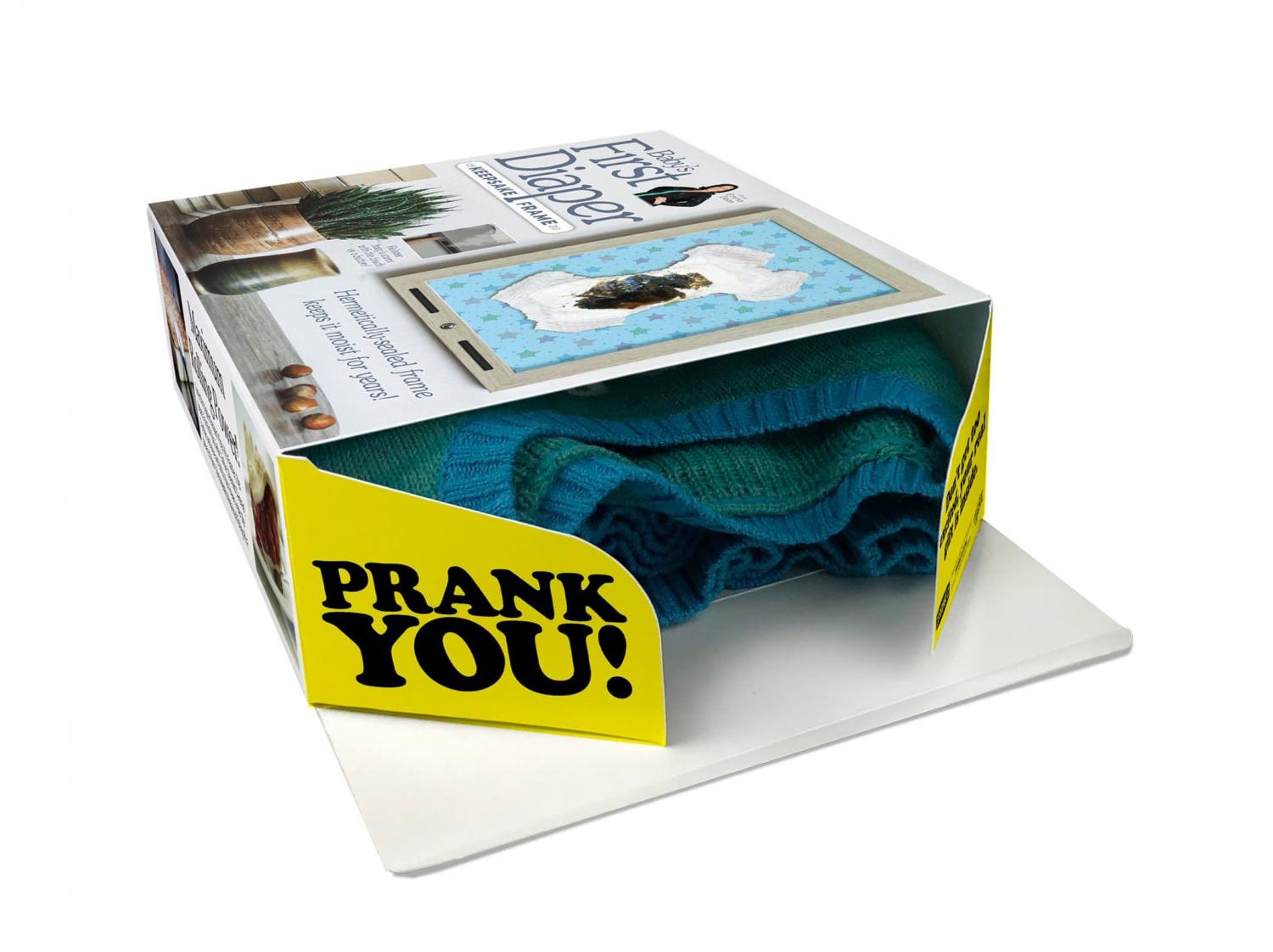 Be sure to check out some of Pranko's other baby themed prank gift boxes below!
The Baby Shield Offers Less Mess and More Love When Handling Your Baby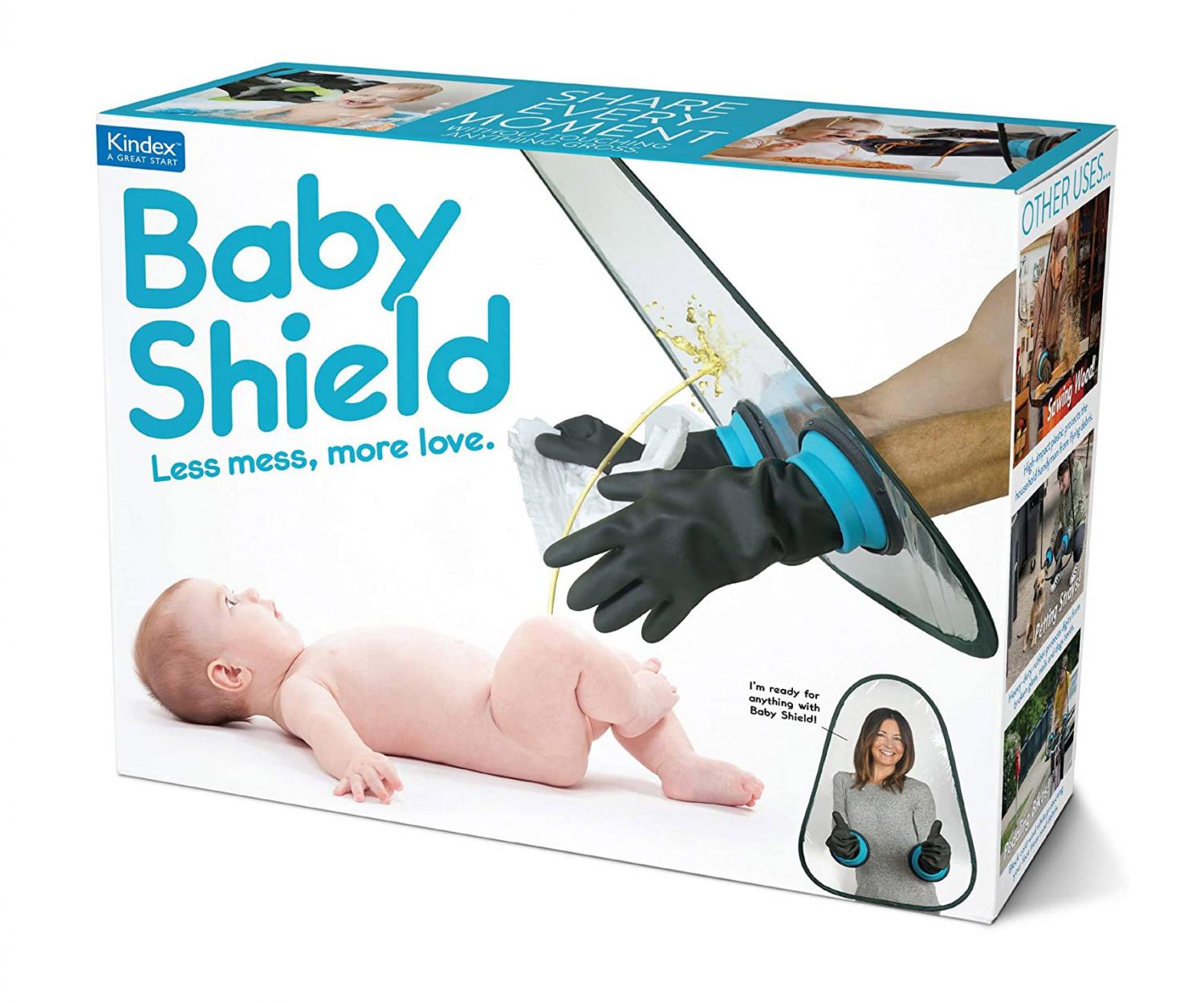 GET THIS ONE HERE
The Birthie Stick Allows You To Take Up-Close and Personal Selfies While Giving Birth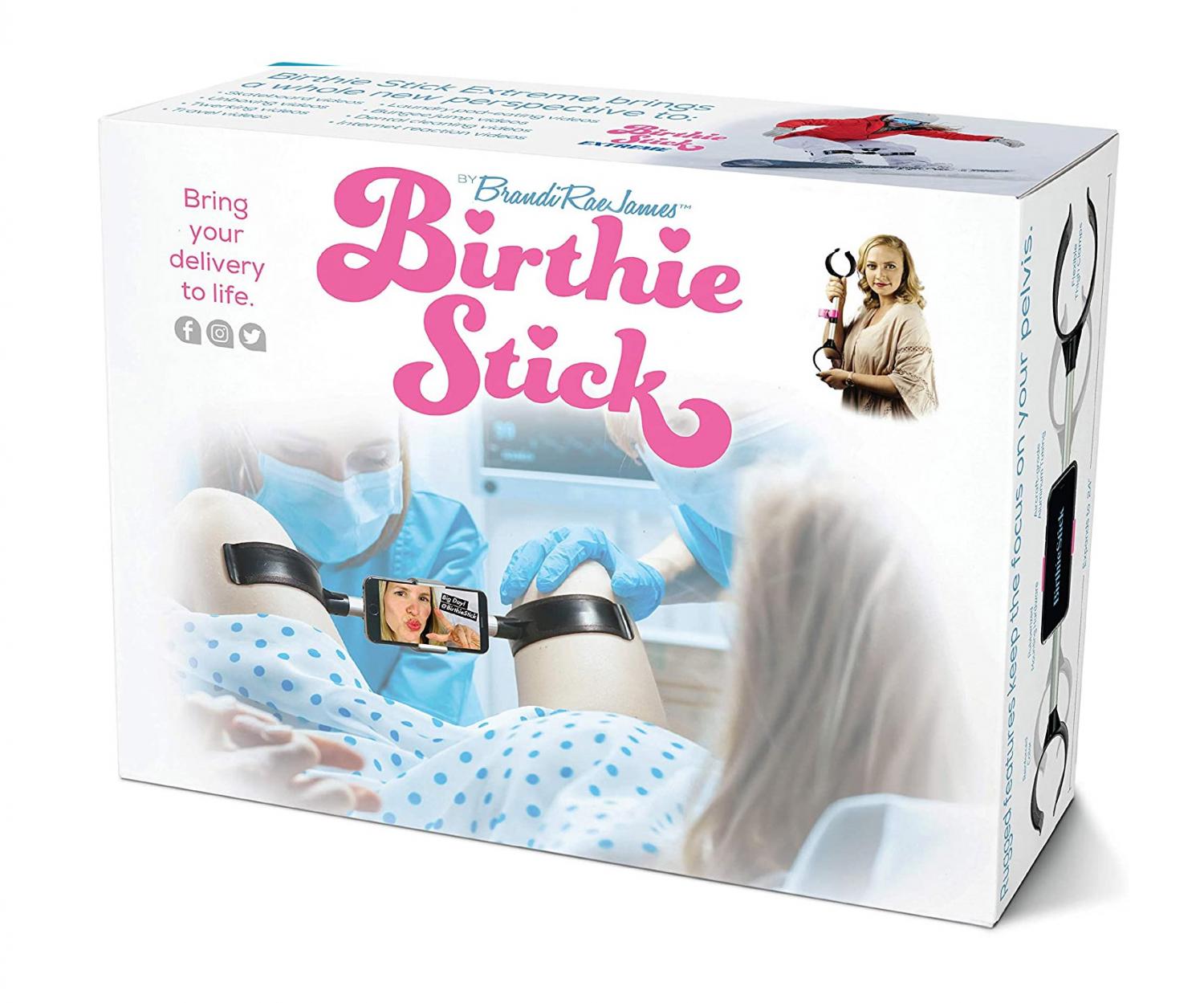 GET THIS ONE HERE
This DIY Vasectomy Kit Includes Everything You Need For an At-Home Surgery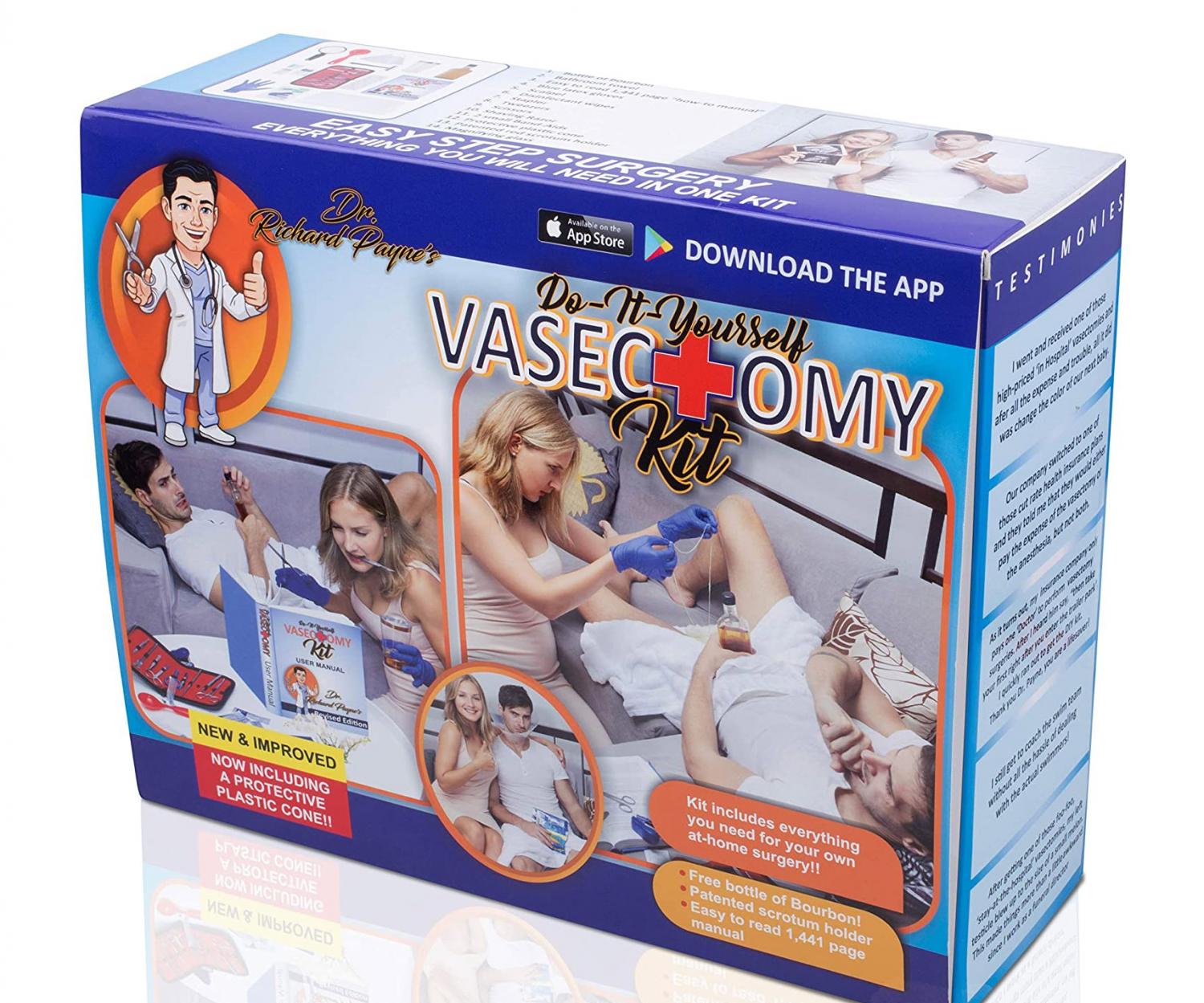 GET THIS ONE HERE