The Plant Urinal Allows You To Pee Right Into Your Plants, Perfect For at Home Or The Office
By Ryan on 03/15/2022 2:30 PM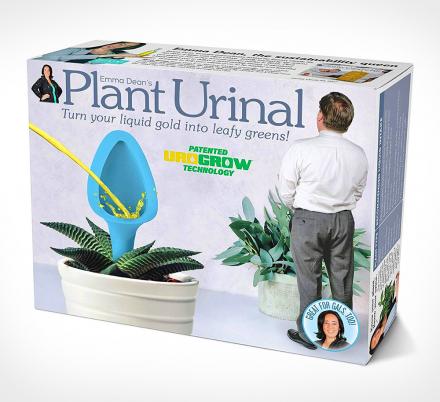 Before the outrage begins, and you denounce us publicly to the world, you should probably know that this is a prank gift box. If you've been here before, you've probably seen the past prank boxes we've featured including the DIY Vasectomy Kit, the Baby Shield, the Hide-a-Poo Fake Rock, and more. The Plant Urinal box is way to prank someone you're giving a gift to while hiding your real gift inside the box.
The idea behind the Plant Urinal is quite simple, and essentially is stated right in the product name. It allows you to stick a mini urinal right into any plant of your choosing. As it states on the box: "Turn your liquid gold into leafy greens!".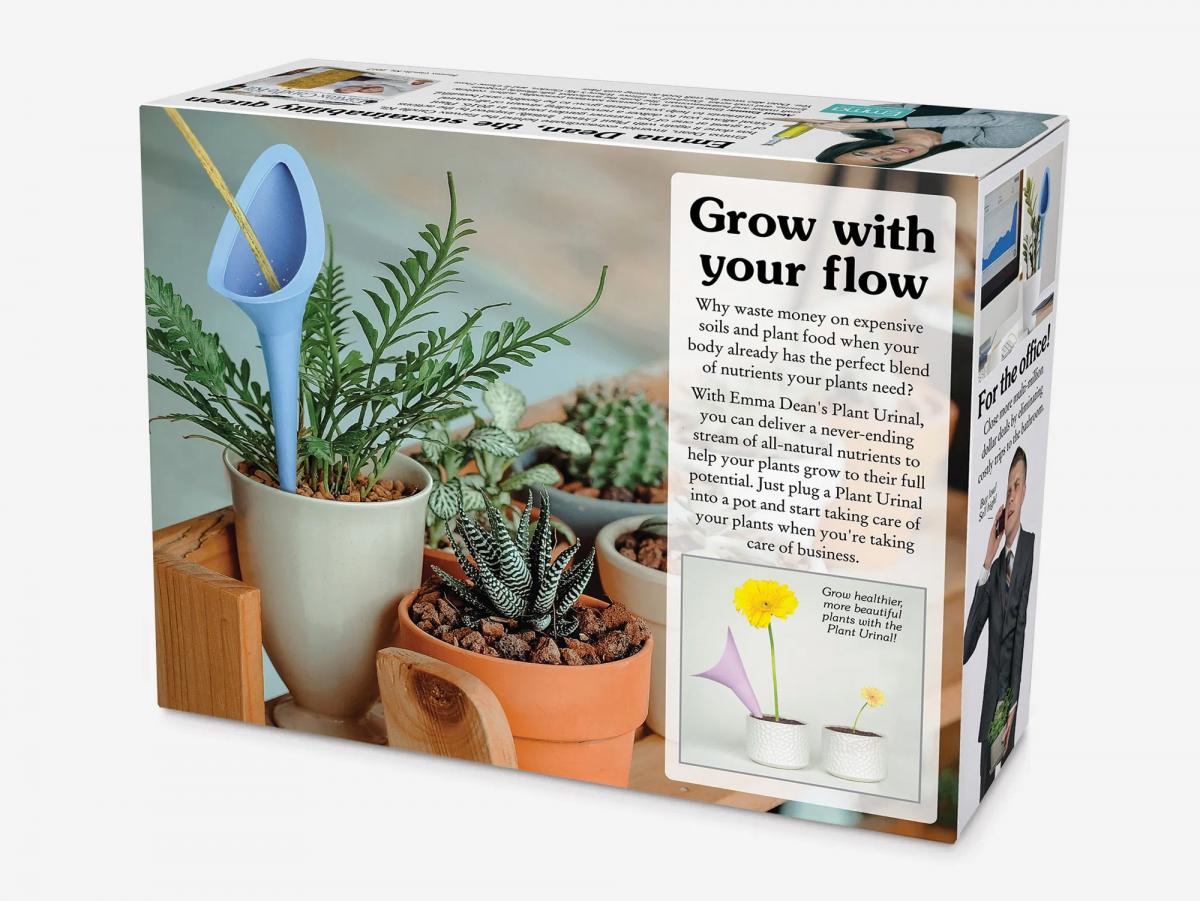 Created by Emma Dean, the revolutionary plant urinal invention uses a patented UroGrow technology that'll use the delicious nutrients in you urine to help your house or office plants thrive and grow beyond belief.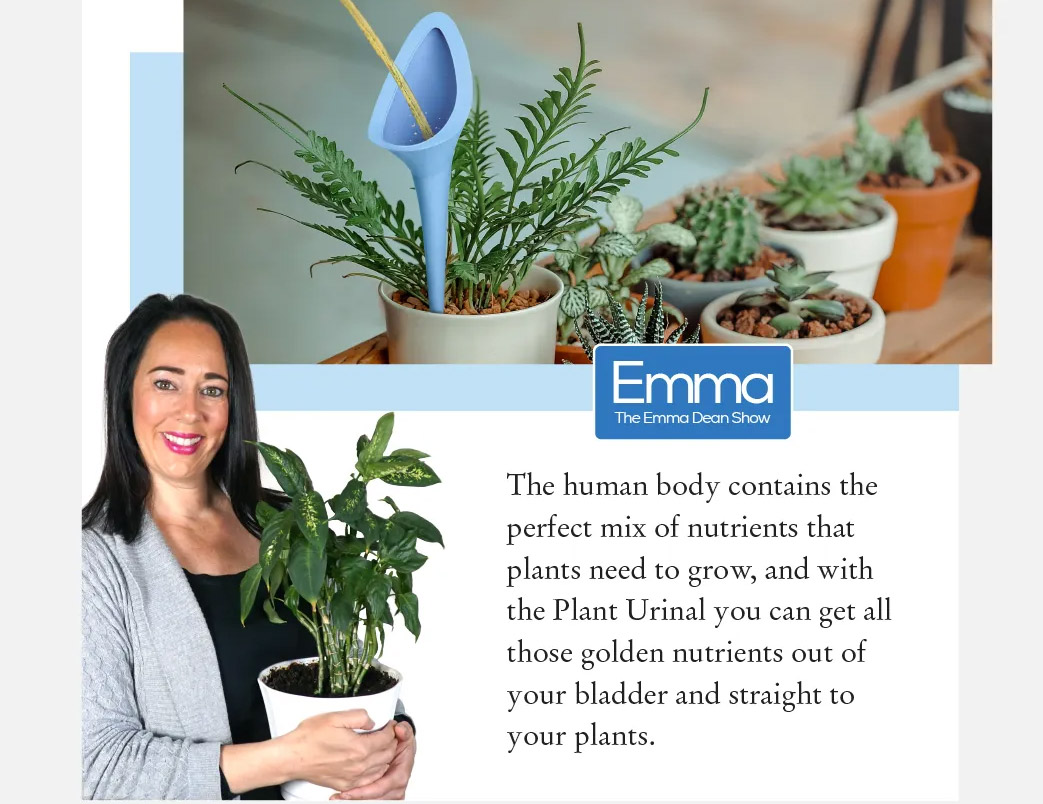 As the Plant Urinal box states:

"Grow With Your Flow"
"Why waste money on expensive soils and plant food when your body already has the perfect blend of nutrients your plants need?"
"With Emma Dean's Plant Urinal, you can deliver a never-ending stream of all-natural nutrients to help your plants grow to their full potential. Just plug a plant urinal into a pot and start taking care of your plants when you're taking care of your business."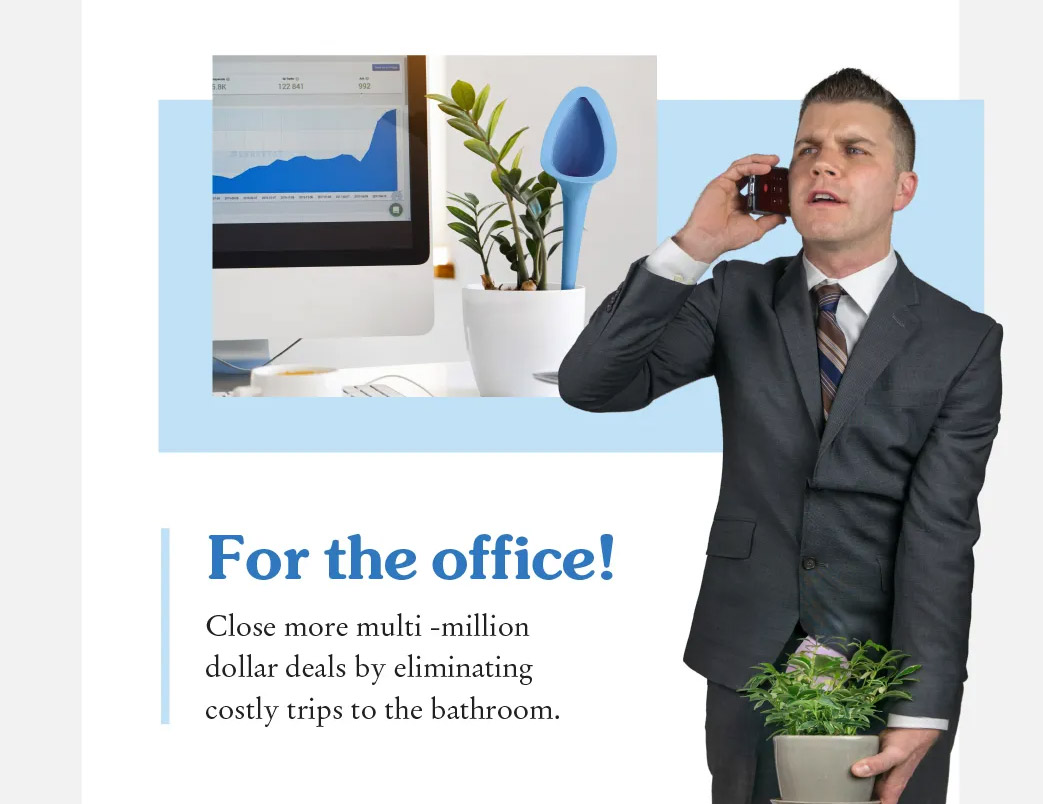 The Plant Urinal product box also states:
"For The Office"
"Close more multi-million dollar deals by eliminating costly trips to the bathroom."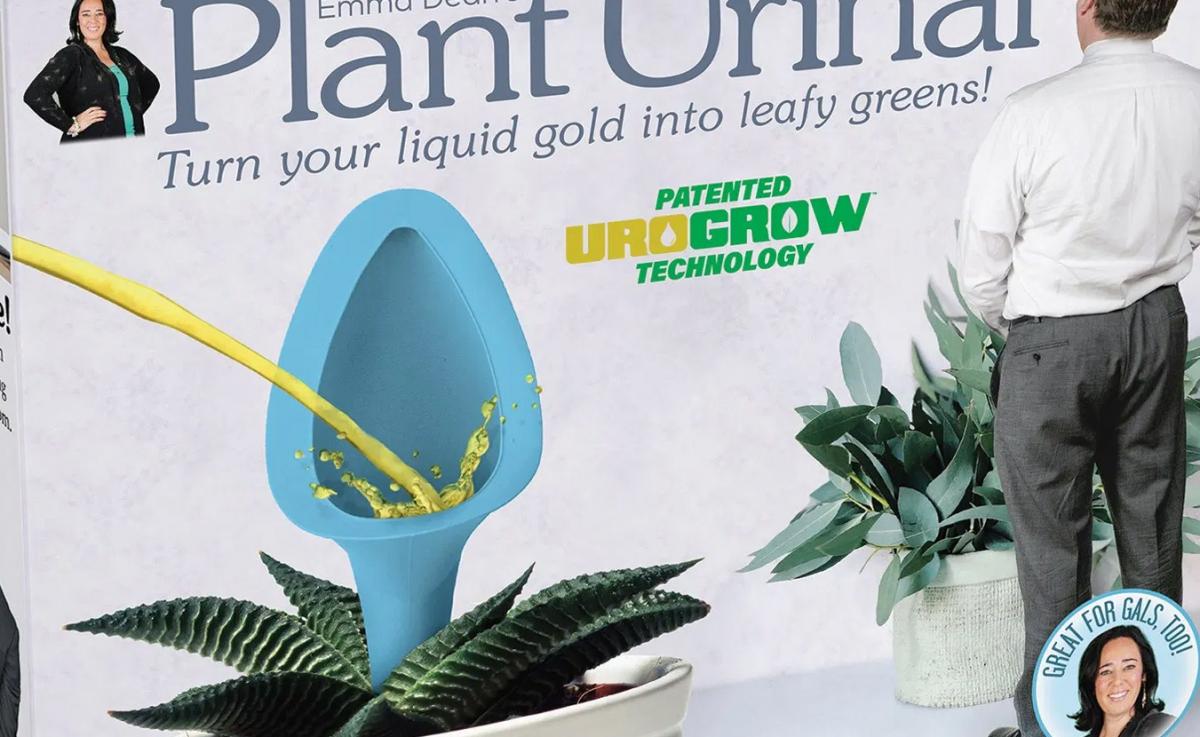 The Plant Urinal is perfect many different home and office plants, including palms, ferns, rubber trees, english ivy, dracaena, succulents, weeping fig, schefflera, and more. They also recommend a strict liquid intake of the following drinks to ensure proper nutrients for your home or office plant: orange sodas, fruit juices (not kiwi), gravies, sparkling waters, vodka, chilled ginger beer, chocolate milk, frappes, grape juice, tartar sauce, colas, grape juice, energy drinks, Caribbean beer, margaritas, milkshakes, chicken soup, scotch, whiskey, gin, bourbon, orange juice, prune juice, and soy milk.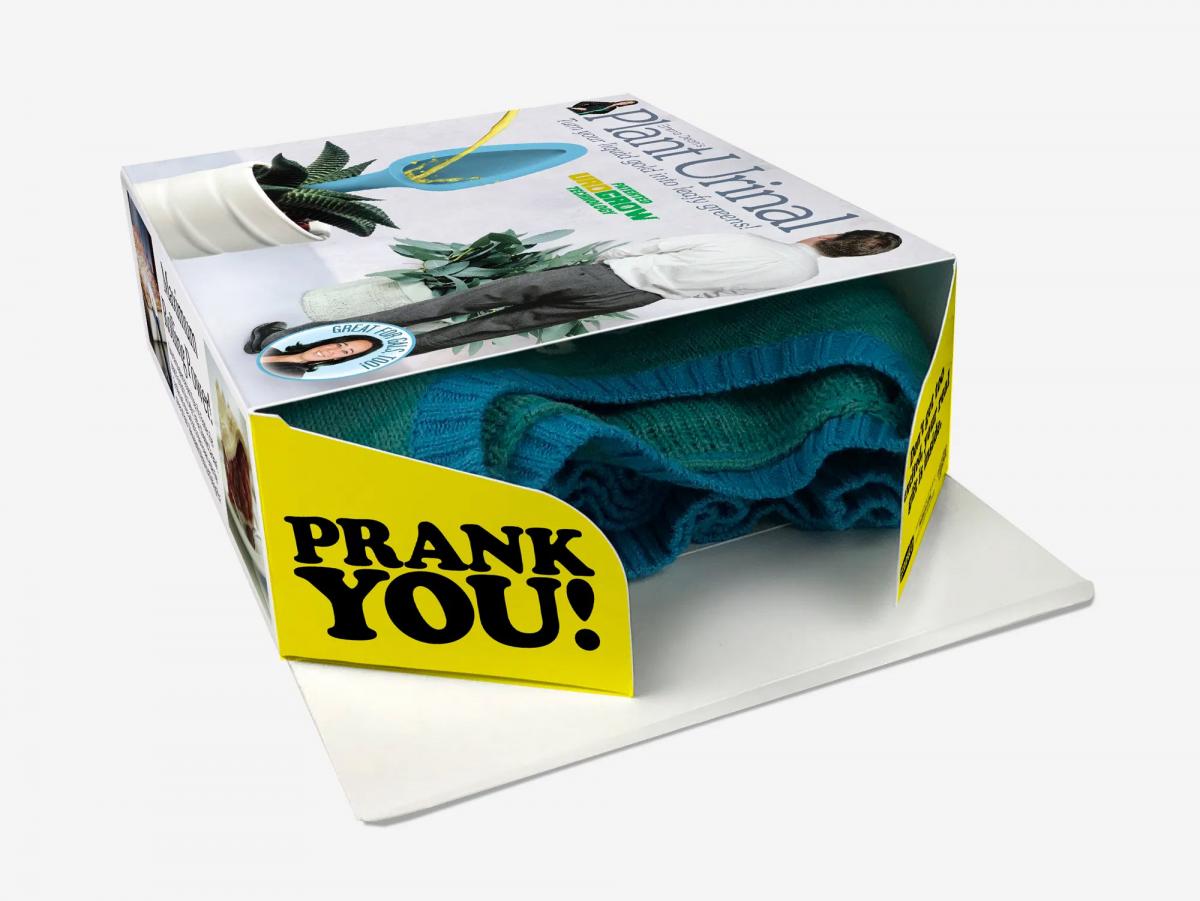 The Plant Urinal also has accessories such as their essential urine test strips, which help to ensure that the contents of your pee-pee are as healthy as can be for your plants. There's also the urine mister accessory, which is perfect for young and delicate plants that aren't strong enough to survive a robust golden shower.