This Mario Cat Playground Creates a 3D Mario Level Right On Your Walls
By Ryan on 11/17/2021 10:48 AM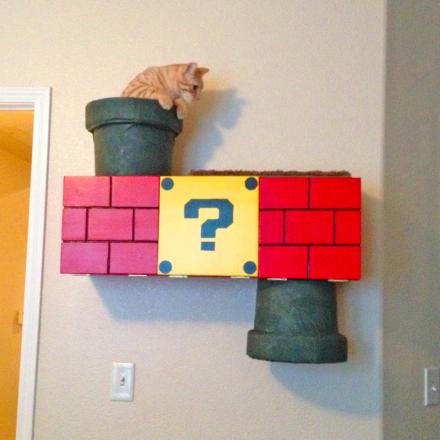 The Mario Cat Complex is a playground for your cat that looks like it came straight out of Super Mario Bros. The playground consists of 2 brick blocks with warp pipes connected to them and a question block in the middle of them. The images are also pictured with other things they sell such as the cannon and vinyl cannonball set, as well as the Mario vinyl bullet shelf, each of which are sold separately for $98 and $130 respectively.

Check out the DIY Mario Cat Playground here.
The Mario cat complex is a hollow structure that allows your cat to actually move back and forth between the warp pipes in true Mario fashion, plus it has hinged doors on each of the brick blocks so that you can go in and easily find and retrieve your cat if they are hiding out inside the structure.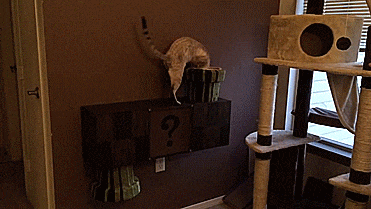 Designed and created by Catastrophic Creations, a shop that hand makes unique cat furniture, toys, and feeders, the Mario Cat Complex was originally created and became to complex and time consuming to create in mass, so they made this version, the Mario Cat Complex 2.0 which is larger, higher quality, and more time efficient to create.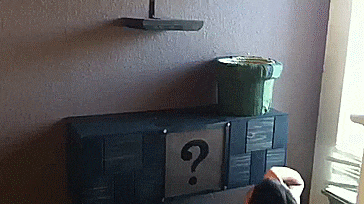 The Mario Cat Playground is made using birch plywood for the structure, the question box is made from pet-proof mesh, and the doors are made with hidden hinges as to not be seen on the outside of the structure.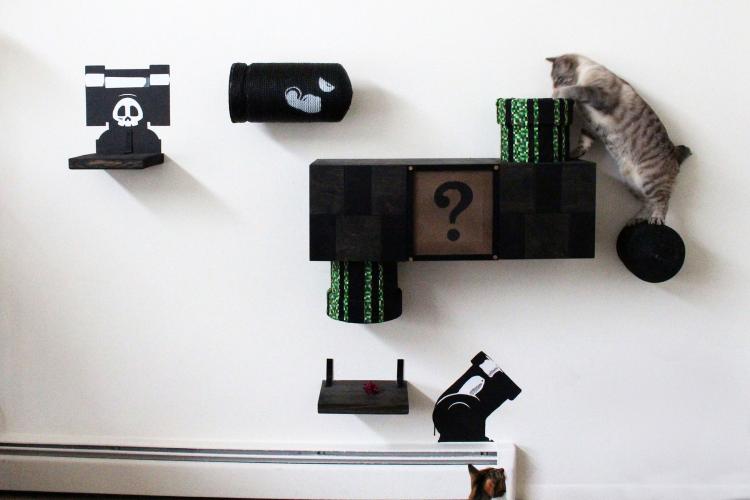 The piece comes with pre-drilled holes that are spaced out for 16 inch studs, although if your studs are spaced differently you can just drill directly through the wooden mounting pieces. Since this is a pretty hard structure to mount on your wall with just one person, it is recommended to have another person present to mount the complex.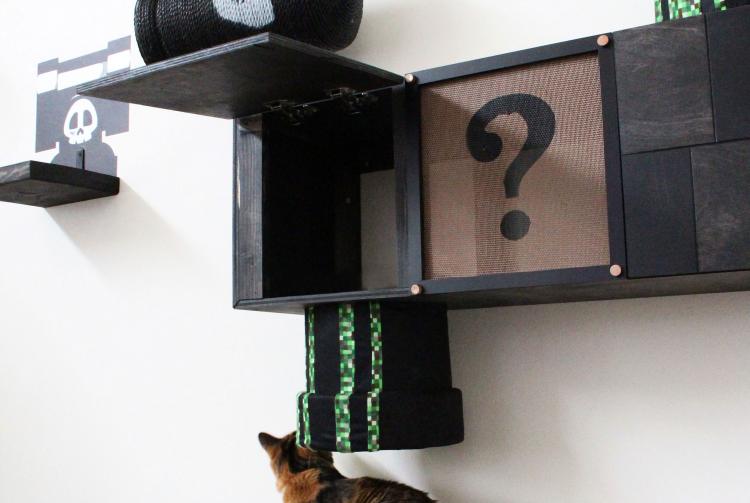 The Super Mario cat complex comes in two color variations to choose from, a toned down version, and another that is made with brighter colors.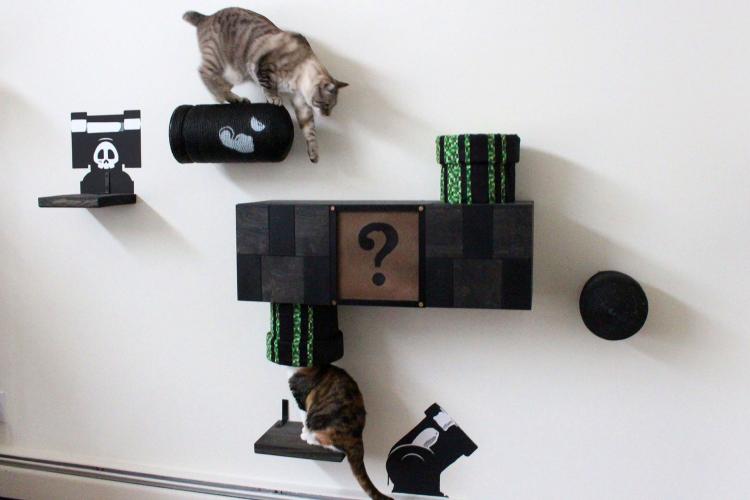 The Mario Cat Playground measures 35.5 inches long x 34 inches tall x 11.75 inches deep.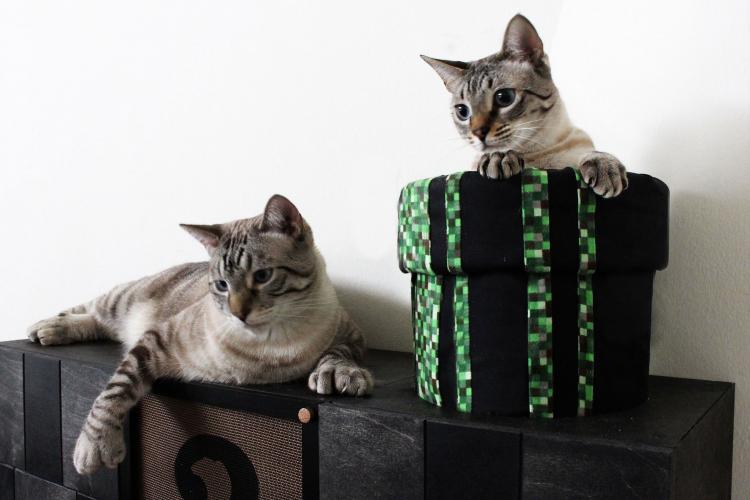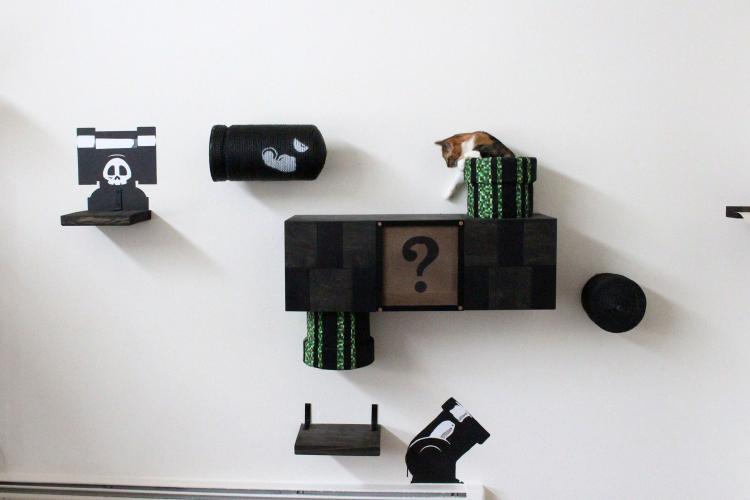 Other items of theirs you might be interested in are the Indiana Jones cat bridge which we've featured in the past, and the Roman Cat Fort.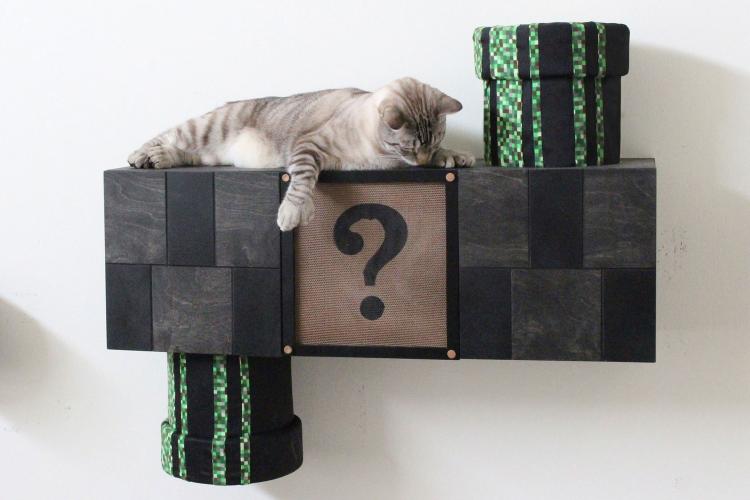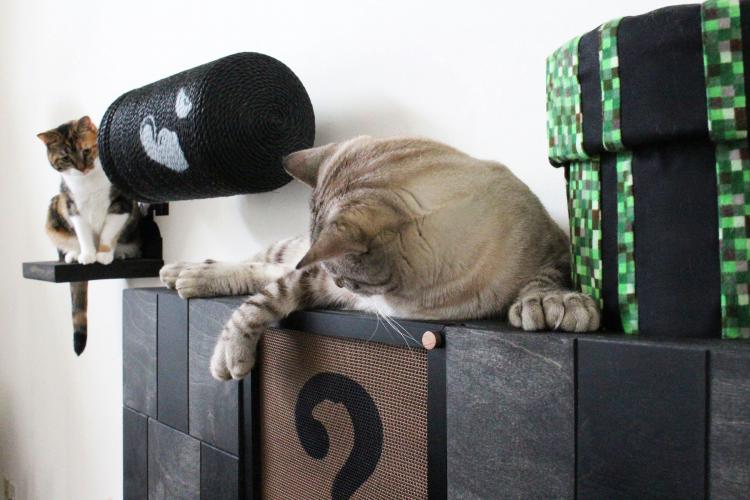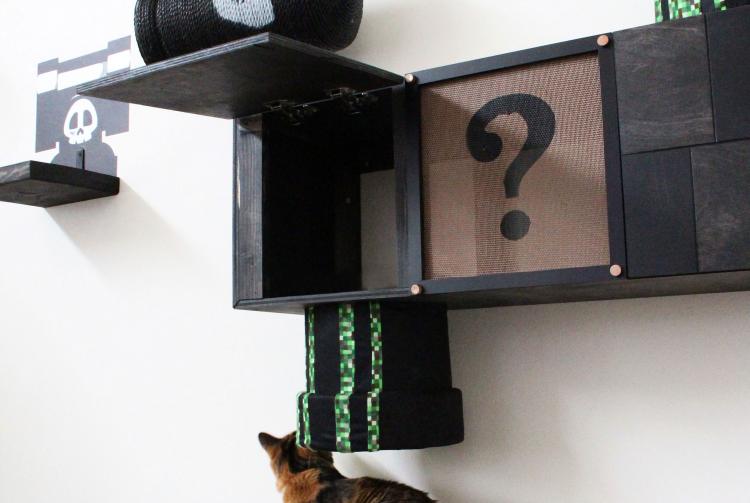 This Reddit User got some inspiration from the Mario Cat Playground from Catastrophic Creations, so he decided to create one himself! You can check out his full process on making the geeky cat playground on Imgur here.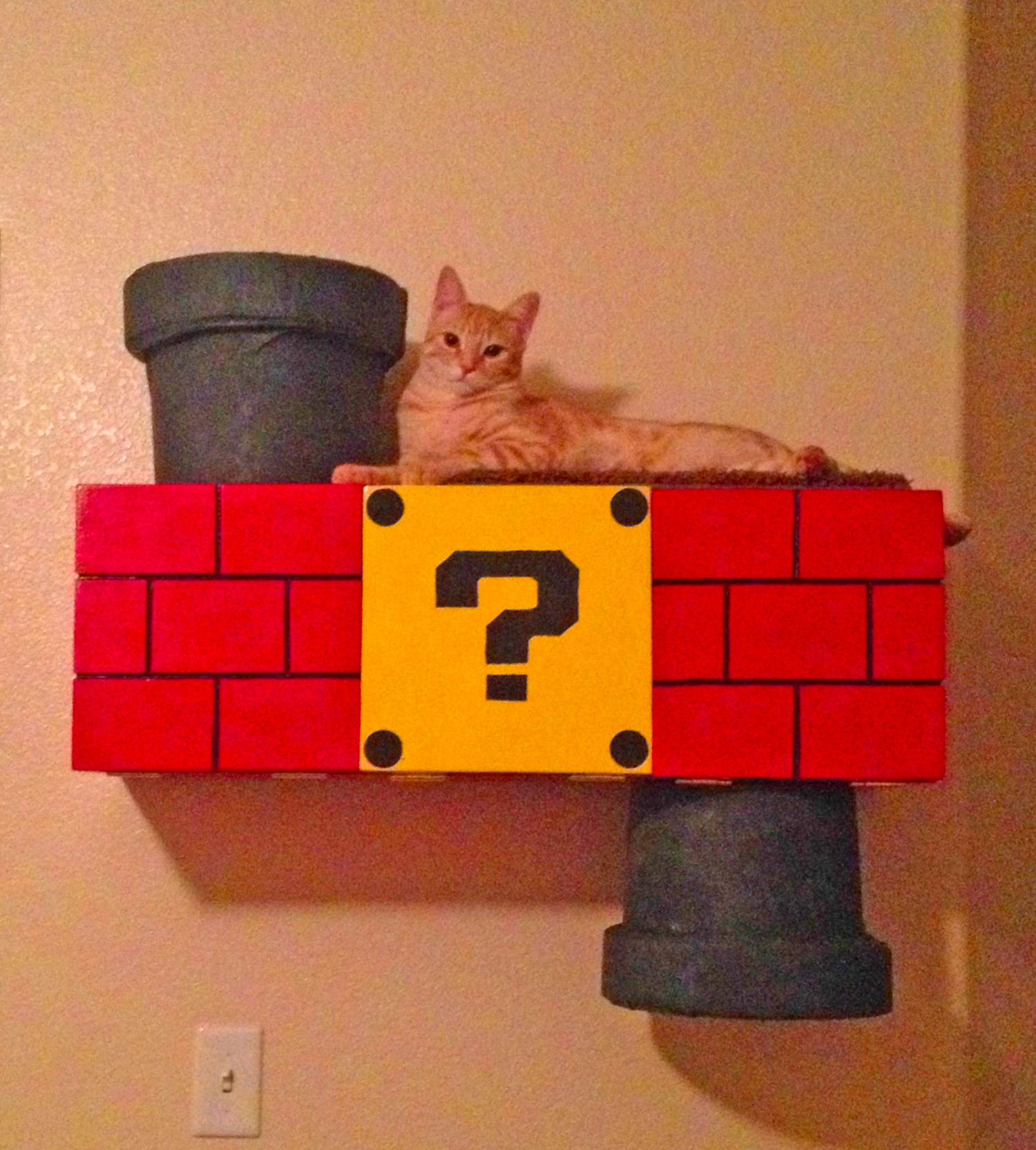 Credit: collinferal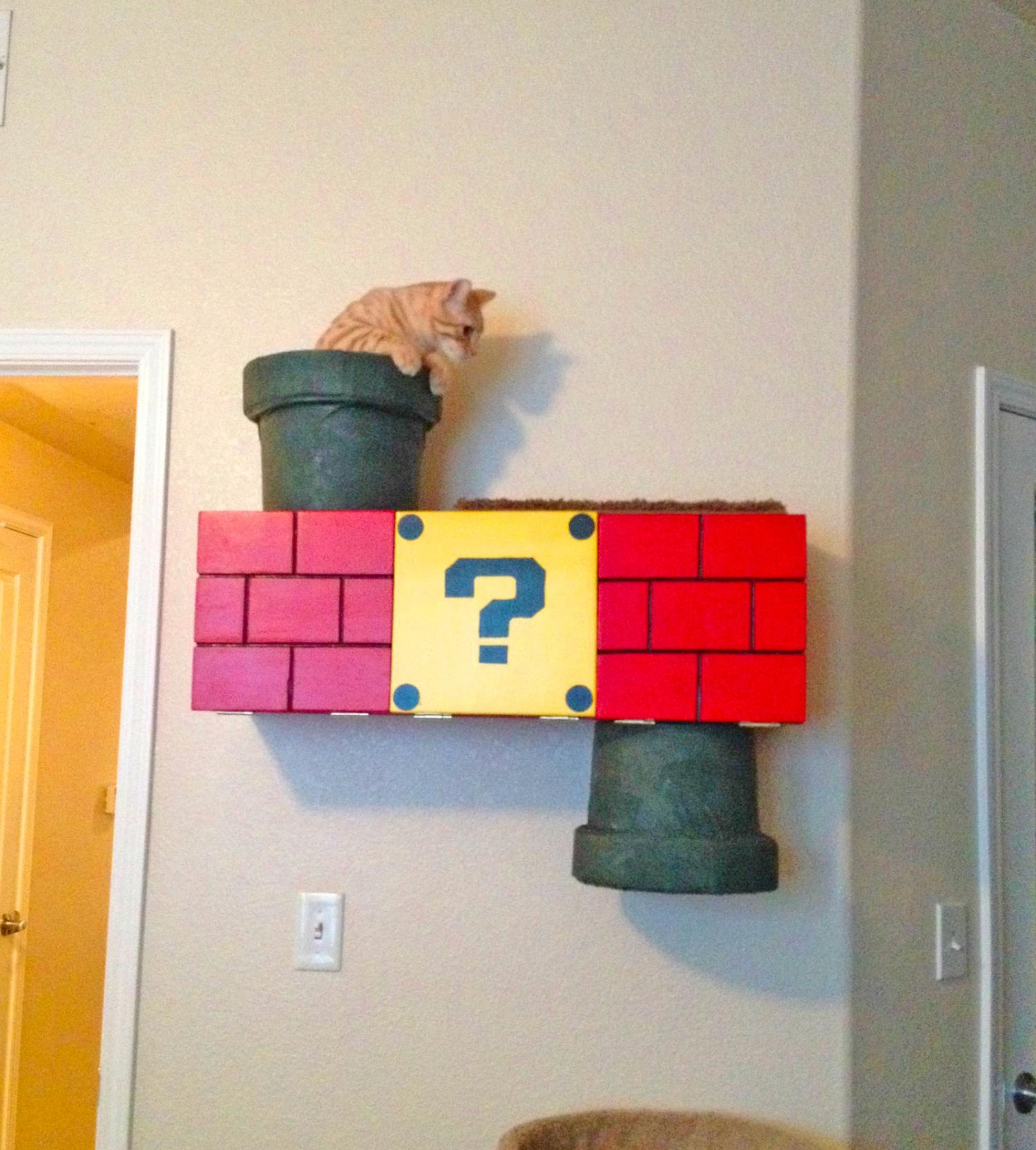 Credit: collinferal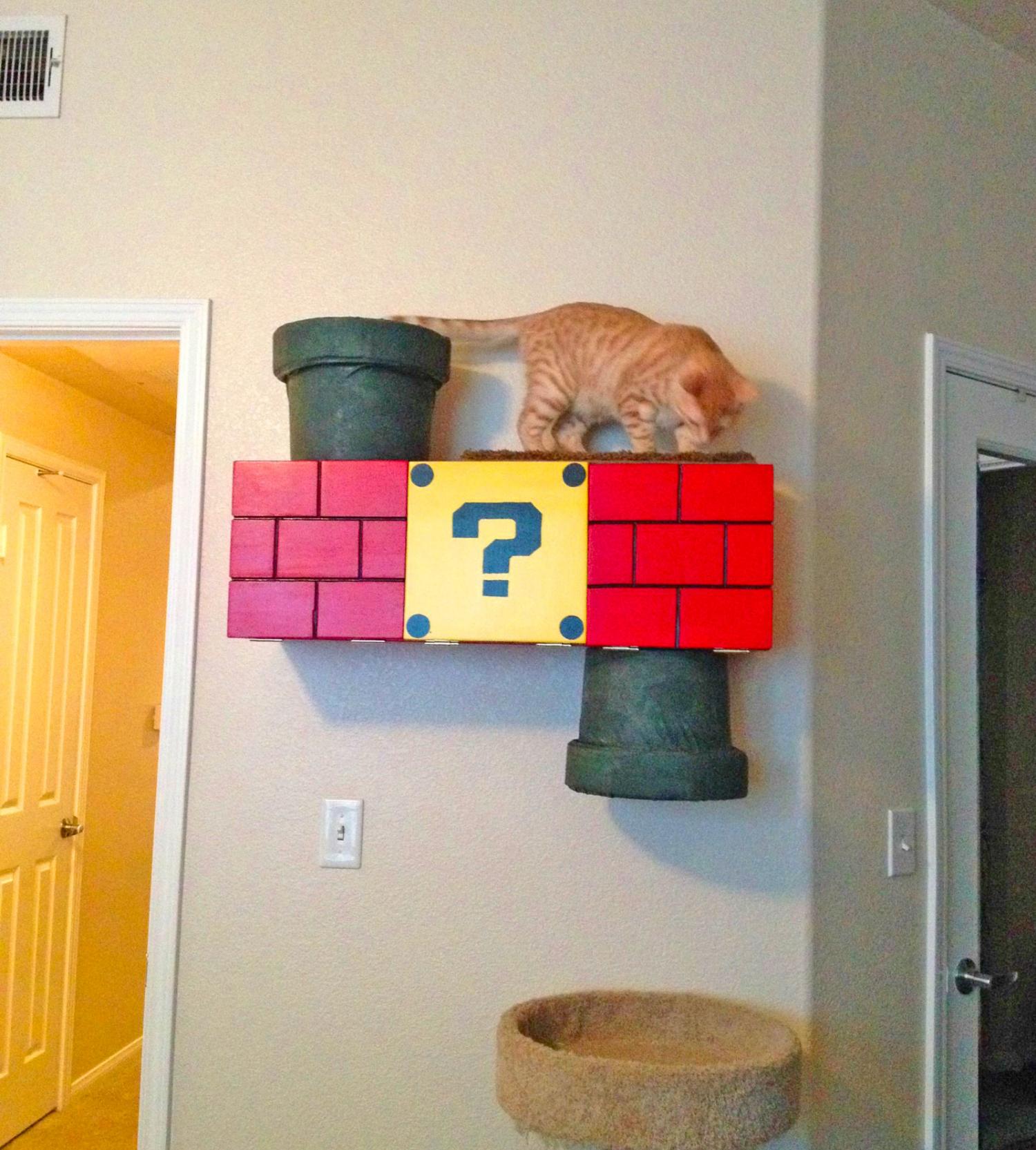 Credit: collinferal
Check out the Super Mario Bros Cat Playground in action via the video below.
Subscribe To Our YouTube Channel