You Can Now Get a Hanging Indiana Jones Rope Bridge For Your Cat To Lounge On
By Ryan on 05/21/2021 10:39 AM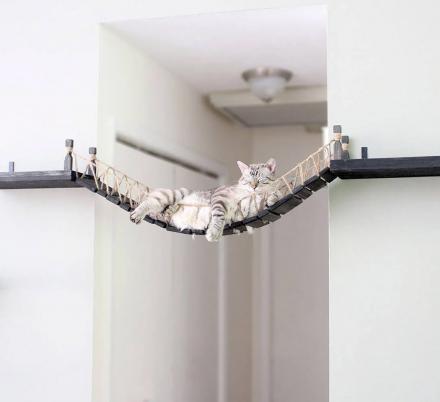 Whether we'd like to admit it or not, we've all been there. We've all wished we could cross one of those rickety rope bridges from Indiana Jones, while jumping to safety right before the bridge snaps off the edge of the land. Well, now at least your cat can with this Indiana Jones Cat Bridge.

Alternate purchase link
This unique cat playground add-on is a wooden rope bridge that you can attach over a doorway or on your wall for your cat to sleep on, play on, or pretend to be Indiana Jones on. Just hope your cat likes the actual bridge better than the packaging it gets delivered to you in. Whenever that happens, consider it a win!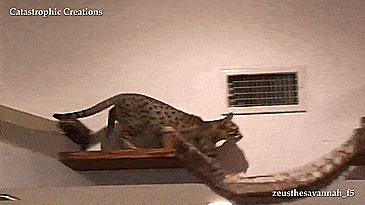 Inspired by the old rickety rope bridge in Indiana Jones movies, the cat bridge is perfect for cats who love adventure, lonely cat owners who like to live vicariously through their cat's lives, or cats who enjoy wearing tiny little fedora hats.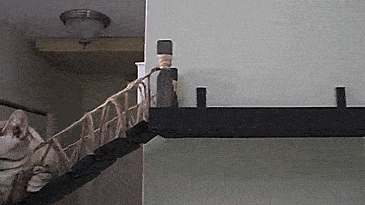 The Indiana Jones style Cat Bridge is made form solid pine wood, along with hand-woven rope railings that connect to a platform on both sides. Plus, the bridges are extremely durable and can hold up to 85 lbs of weight. So no worries if your kitty is holding a little extra holiday weight. With the added rope the cat bridge can hold up to 160 lbs of weight.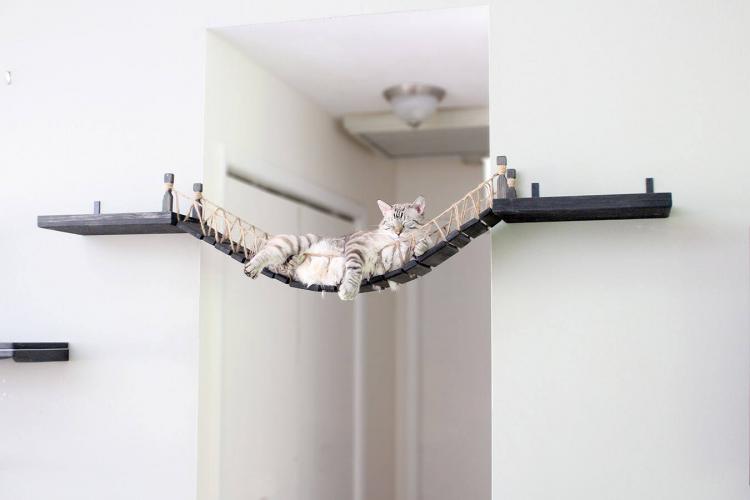 The cat bridge comes in a plethora of different finishes to choose from, and you can order it to whatever length you and your cat desire, which is anywhere between 35 and 145 inches long.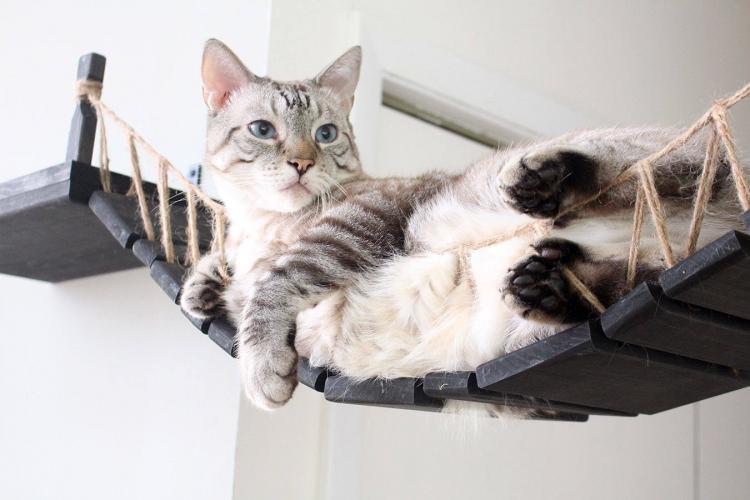 The Indiana Jones car bridge is made from English Chestnut Bamboo, along with wood and metal!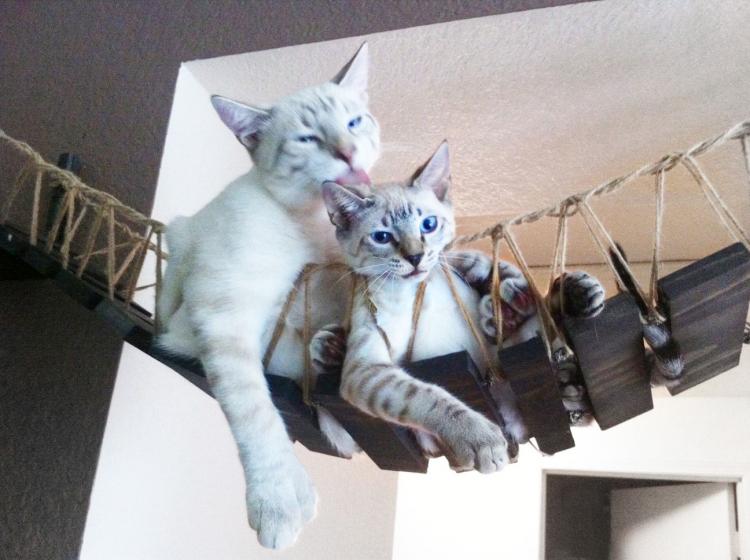 The hanging cat bridge comes in two different finishes to choose from, including a dark finish, along with a natural finish.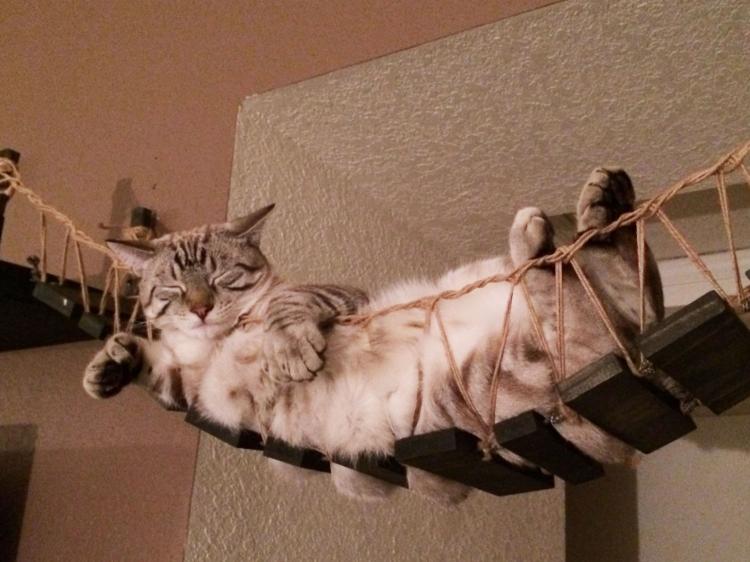 The doorway cat bridge uses hidden brackets that give the bridge a floating look!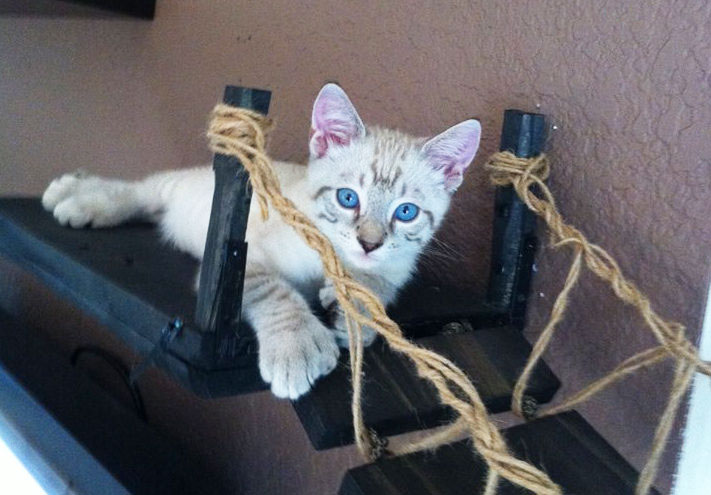 The unique cat bridge is super sturdy and tested to hold over 85 lbs of weight!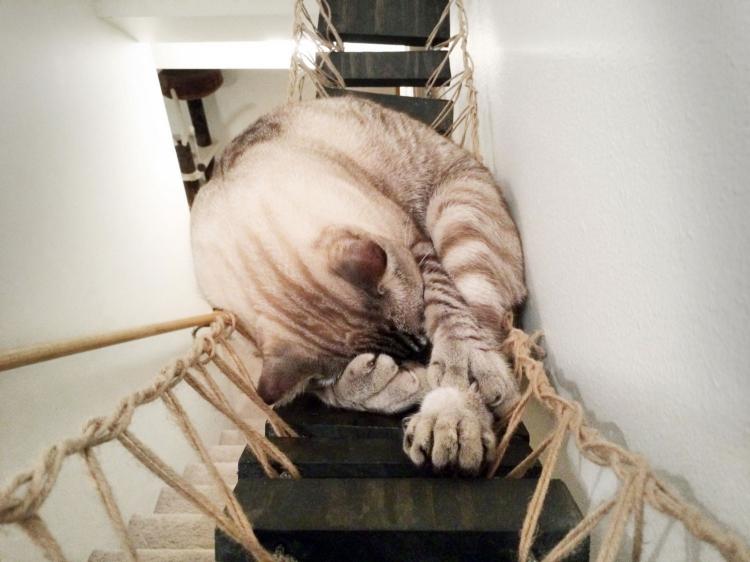 Once fully mounted to your wall, the cat bridge will measures 35 inches across, with a droop measurement of around 5-6 inches.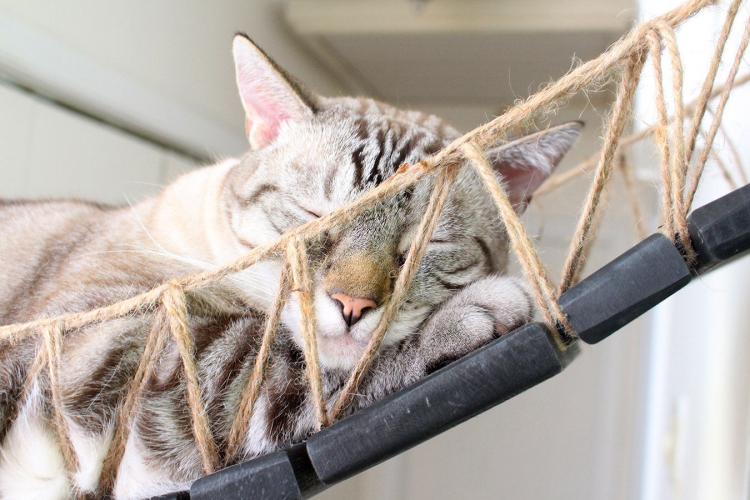 The Indiana Jones cat bridge measures 11 inches out from the wall, and is sturdy enough to hold any size house cat!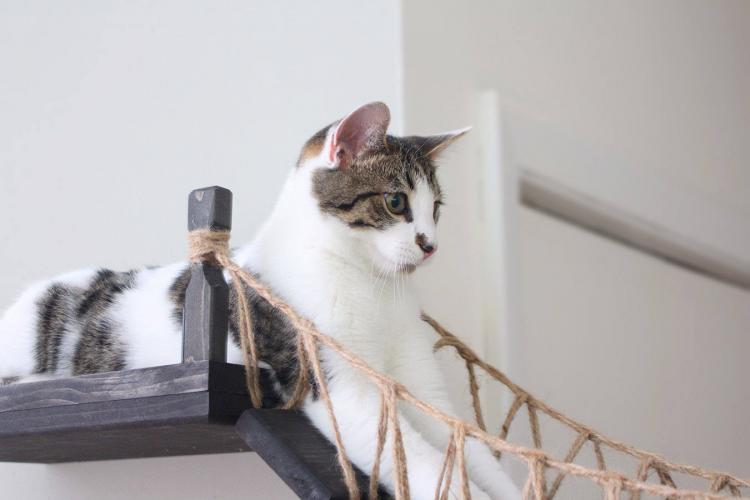 The hanging rope bridge for cats is made by Catastrophic Creations, who also made the Mario Cat Playground!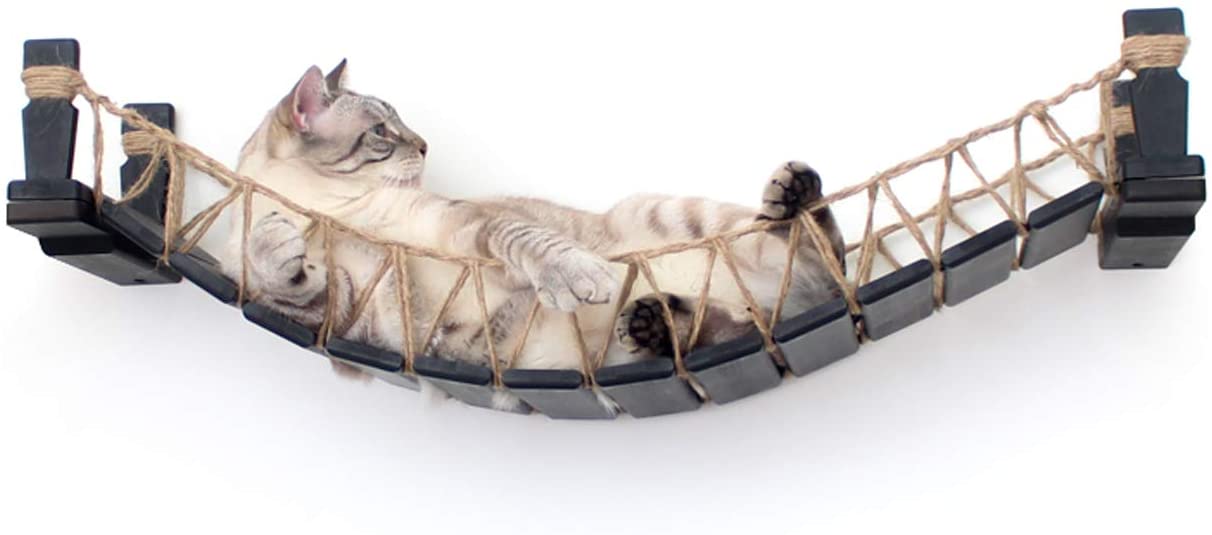 The rope cat bridge can be mounted across a doorway for an extra cool effect, or just right on a flat wall!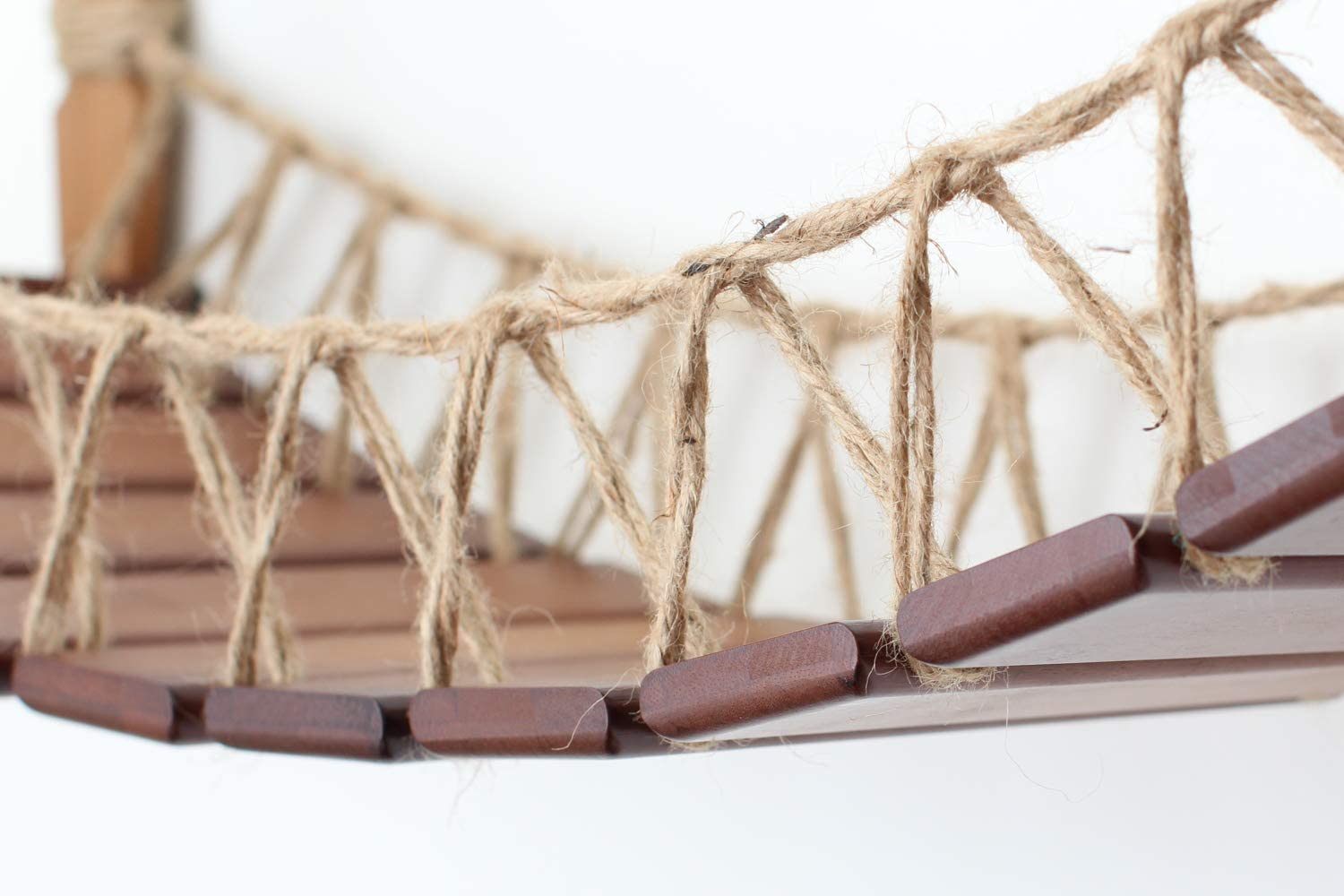 The company that makes the rope cat bridge has a few different sizes and variations available on their website!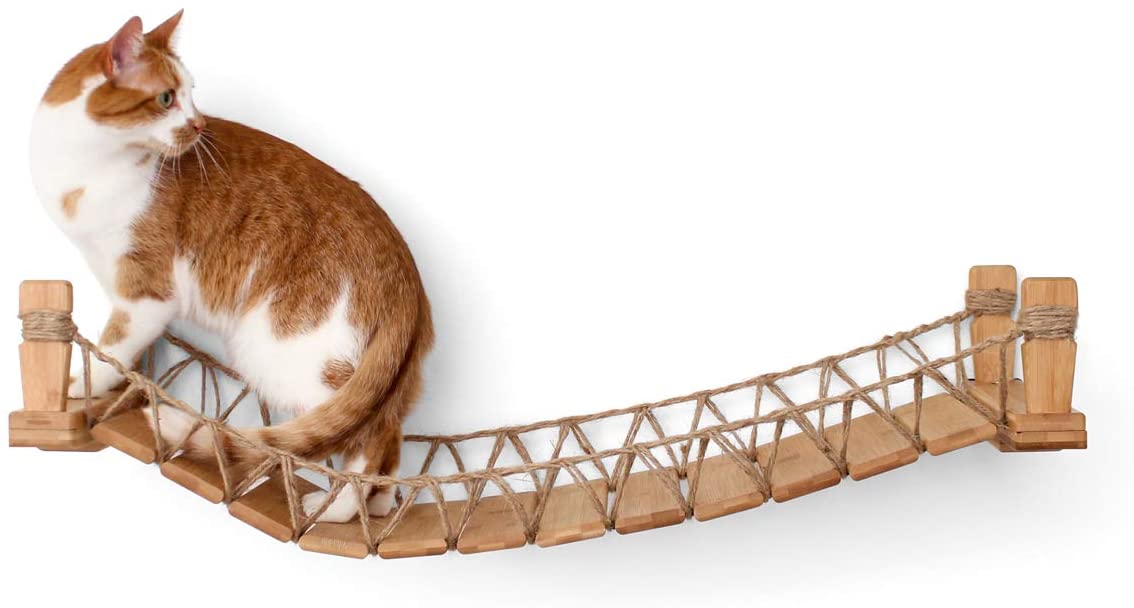 The hanging cat bridge might just be your kitties new favorite spot to lounge and hang out while they look down upon you humans!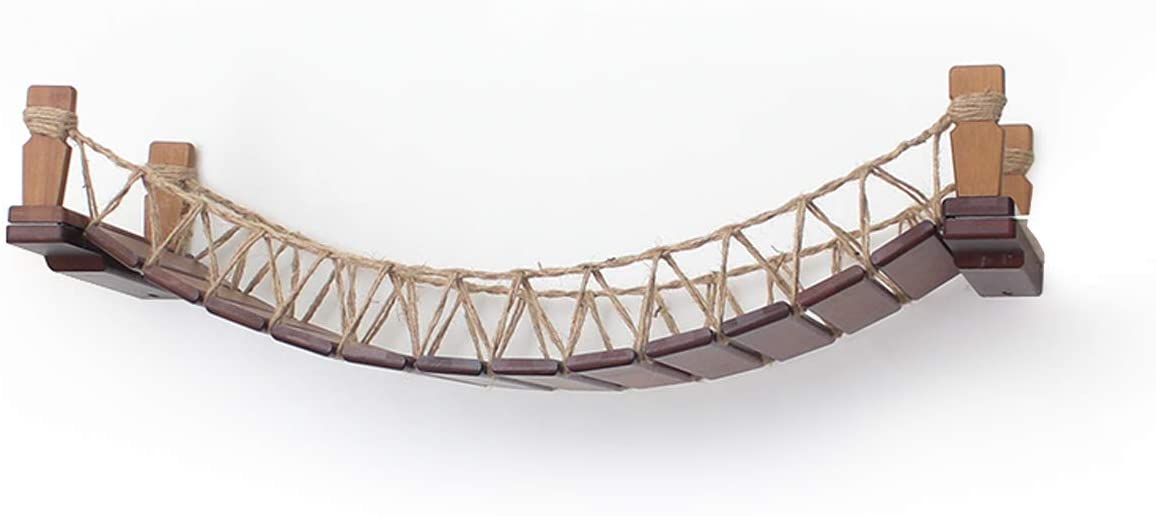 Check out the Indiana Jones Cat Bridge in action via the video below.
Subscribe To Our YouTube Channel