The I'm Done Adulting Cushion
By Ryan on 03/06/2020 4:54 PM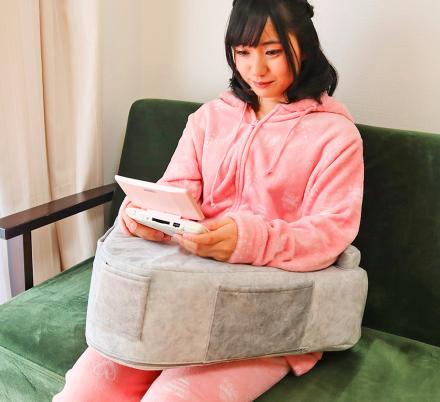 Japan has brought us so many goodies, including the ultimate gaming bed, the Godzilla tissue dispenser, and where would we be without tentacle tights... This time around they've brought us a gem of a pillow/cushion that we've aptly named the "I'm Done Adulting Cushion". It's basically a cushion that wraps around your body like a baby's height chair, and gives you a comfy activity area to look at your phone or play a hand-held video game.
Just wrap the I'm Done Adulting Cushion around your body and you'll have a comfy spot to rest your elbows, and a phone mounting area in the top angle of the cushion allows you to view your phone hands free. With your hands free you can then take down some animal crackers, a juice box, or perhaps a bowl of applesauce while you watch paw patrol or The Lion King.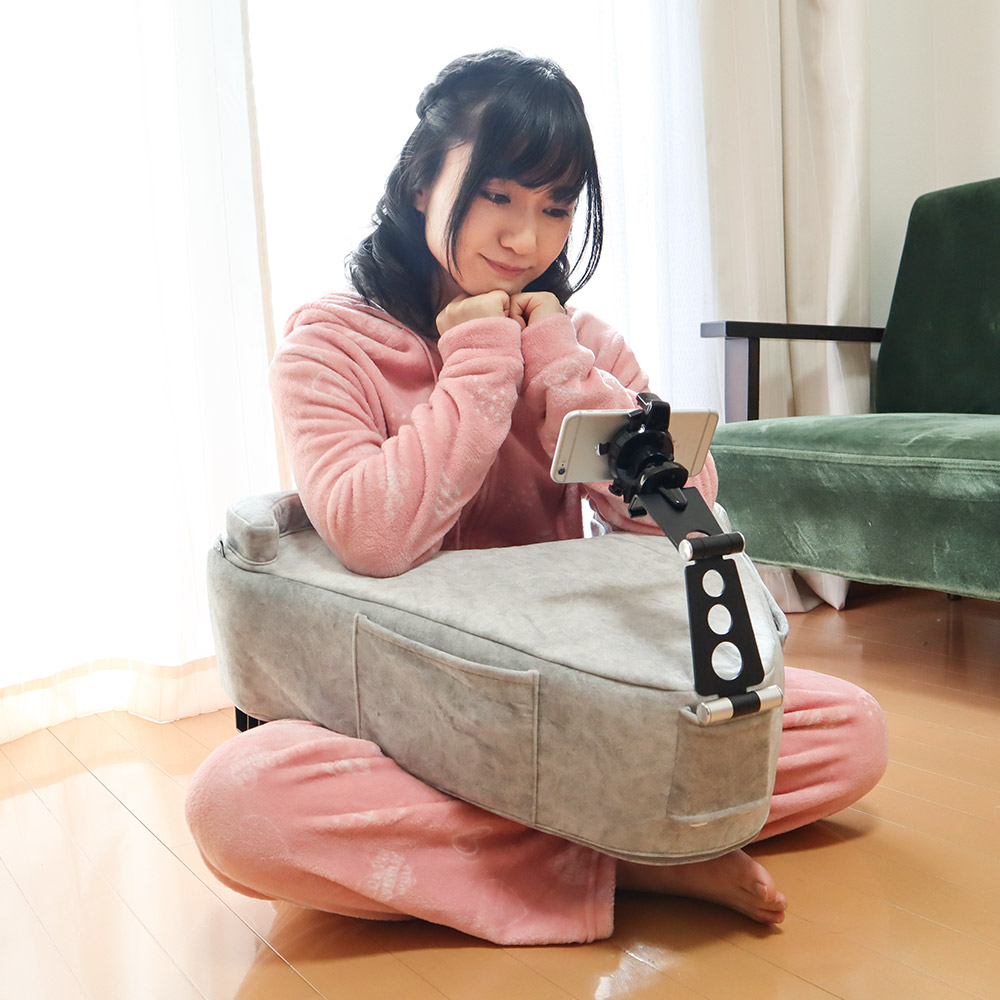 The wrap-around body cushion is sold by Japanese website Thanko, so not much is known about the weird pillow besides what we can gather from the images and nicely translated text. Take a look at a few amazingly translated pieces of text below that should give you a better idea of what this amazing product is all about:
"Doesn't it get tired if you play a game for a long time with your smartphone or switch? If you have a smartphone or a game console for a long time, your arms and elbows will become tired and hurt, and you will lose power and play efficiency will decrease. In such a case, you can recommend this long smartphone game OK '∀ Cushion'."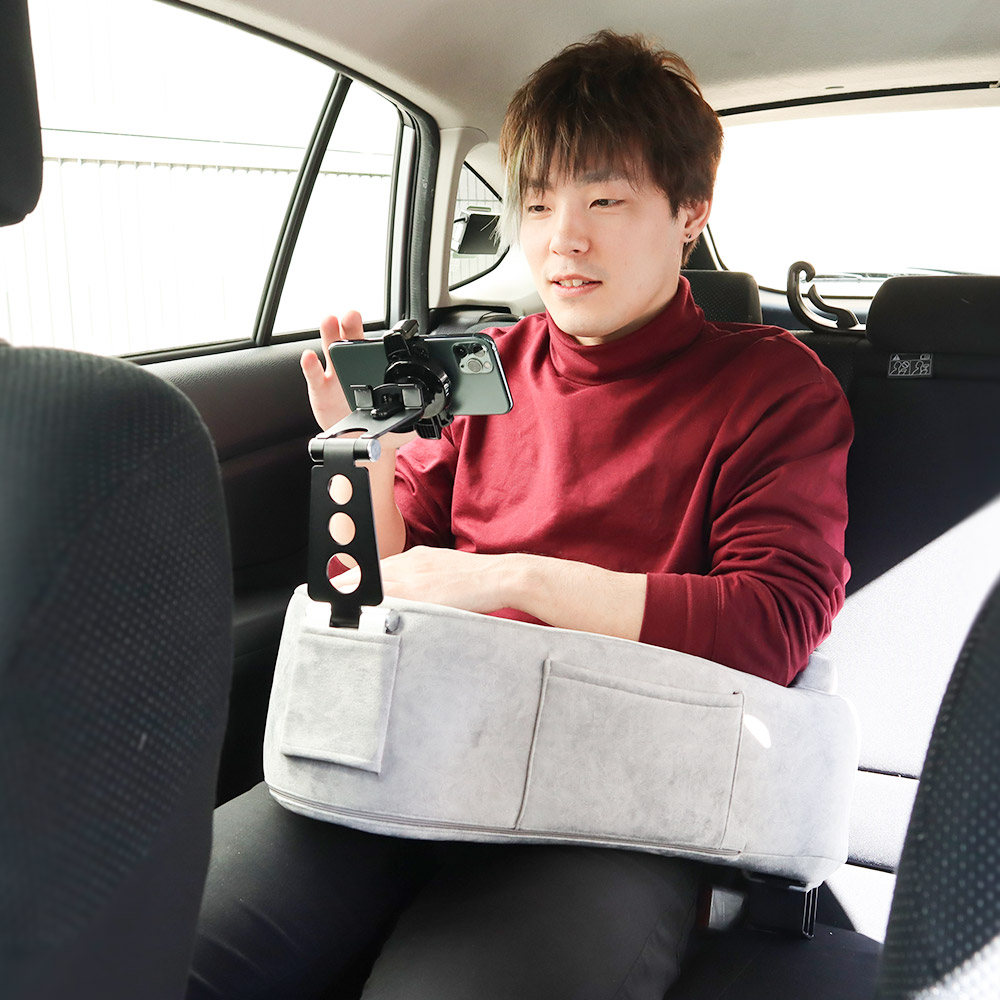 "This cushion is like an inverted version of A, and the cushion fits perfectly on your stomach. If you put weight on the cushion, your body's strength will be naturally absorbed by the cushion and you won't get tired even after long game play."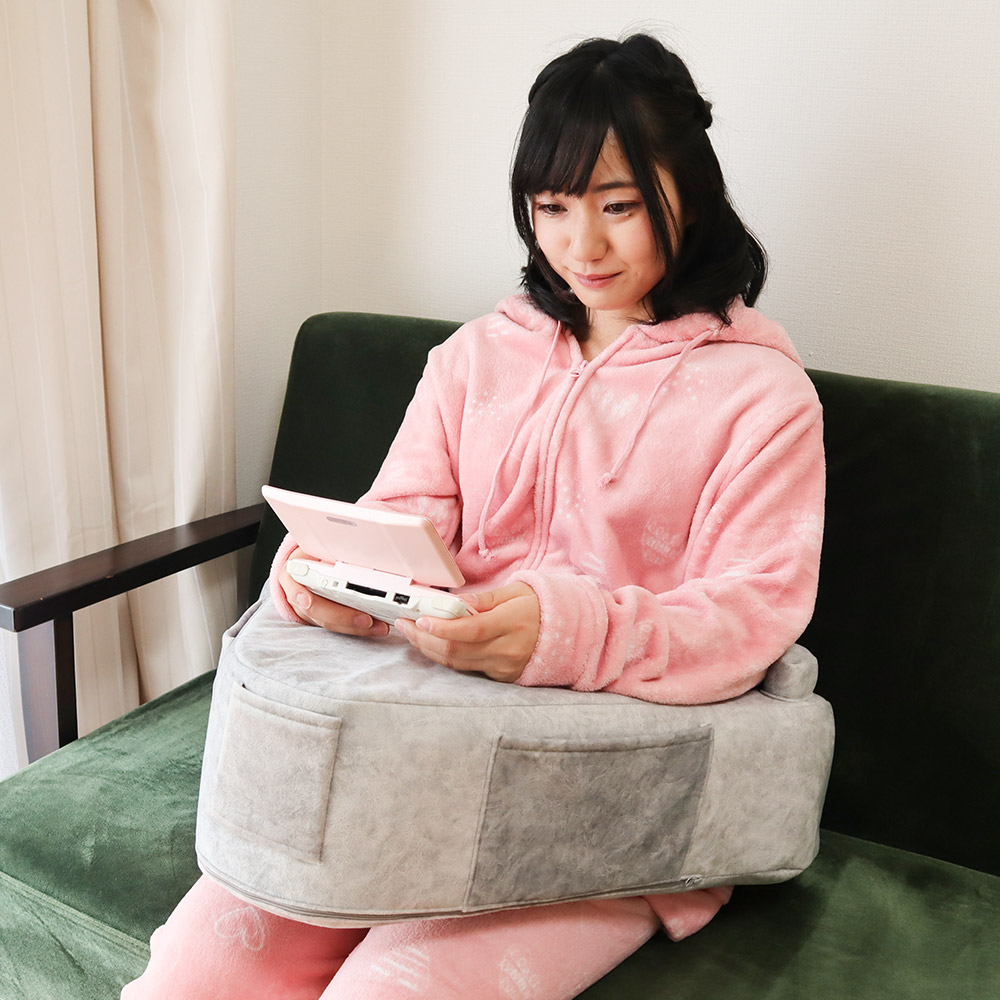 What they're basically saying is that the cushion is shaped like the letter 'A', and it has a nice flat surface on the top of it where you can rest your arms so they won't get tired while you play games and look at your phone for hours on end.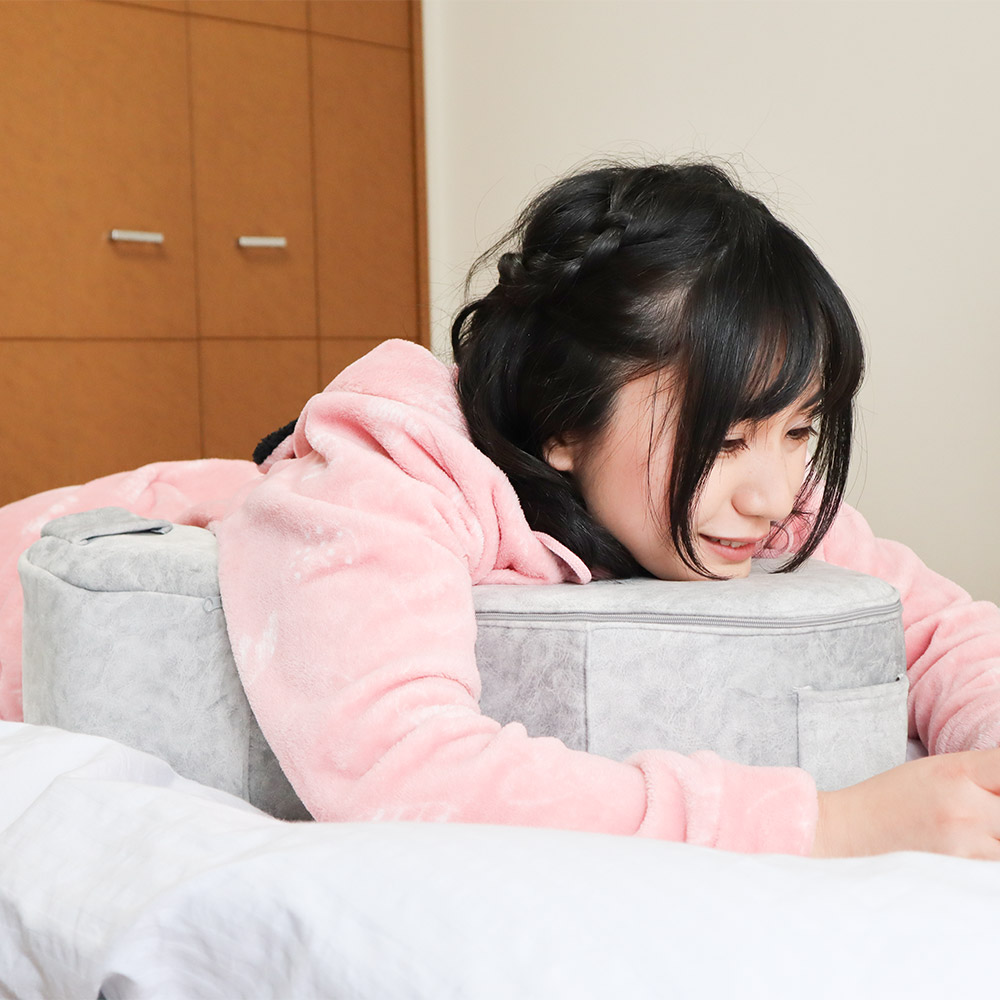 The unique wrap around gamer pillow (aptly named the I'm Done Adulting Cushion) comes with a smartphone mount that tucks into the front pocket, is great for use while sitting or laying, works great in the car, and there's even a pocket on the side of the cushion to holds snacks and small drink pouches.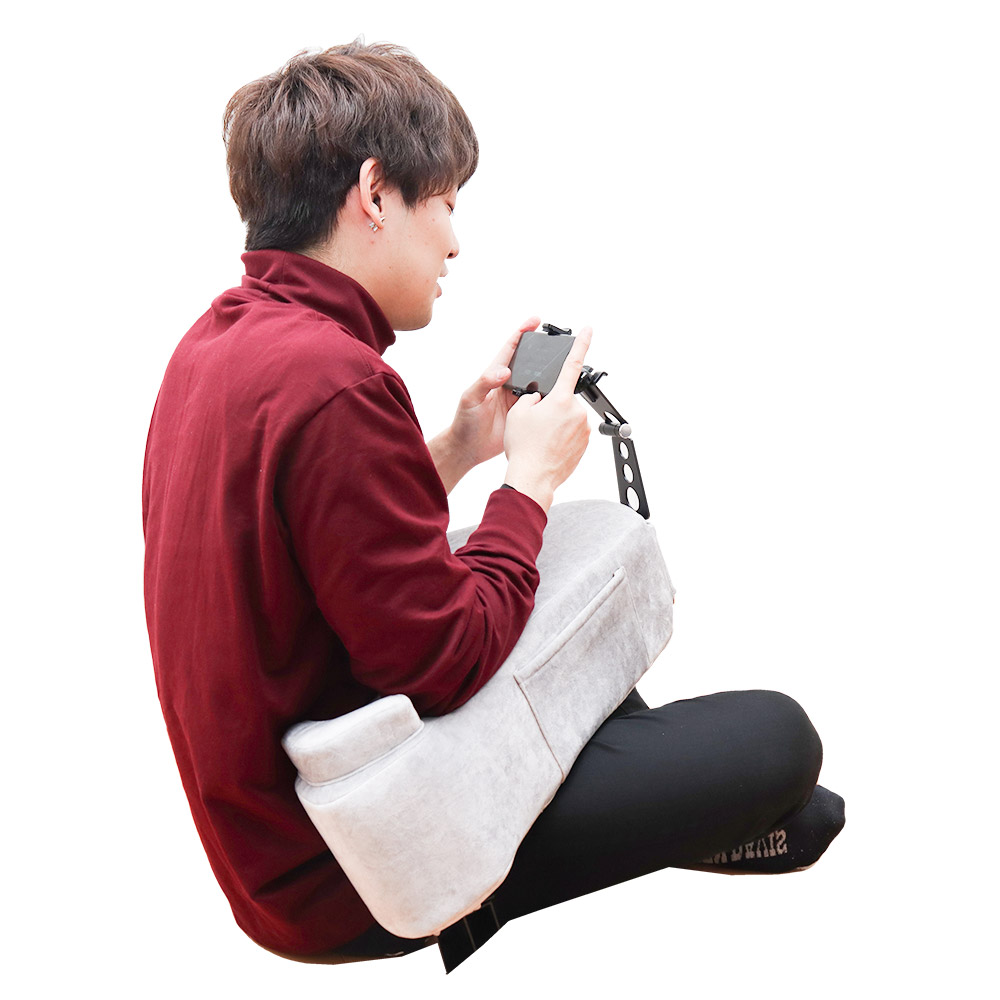 The smart phone mount is compatible with most sized smart phones, the cover is removable if it gets dirty or soiled on, and it can even be used with tablets if you remove the smart phone mount. In total, the I'm Done Adulting Cushion measures 21.6 inches long x 20 inches wide x 8.3 inches thick.