This Octopus Coffee Mug Holder Makes For a Great Eye Catcher For Your Kitchen
By Ryan on 09/19/2022 11:38 AM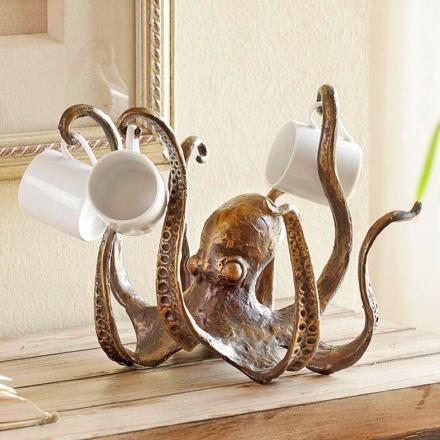 There is nothing quite like that first cup of coffee in the morning. You roll out of bed after a hard night deep in the fireball keg and head to the kitchen for a little pick-me-up, only to find the same boring kitchen cabinets with the same boring coffee mugs that you use every morning. So you start thinking to yourself: I use these mugs every day and I never show them any appreciation.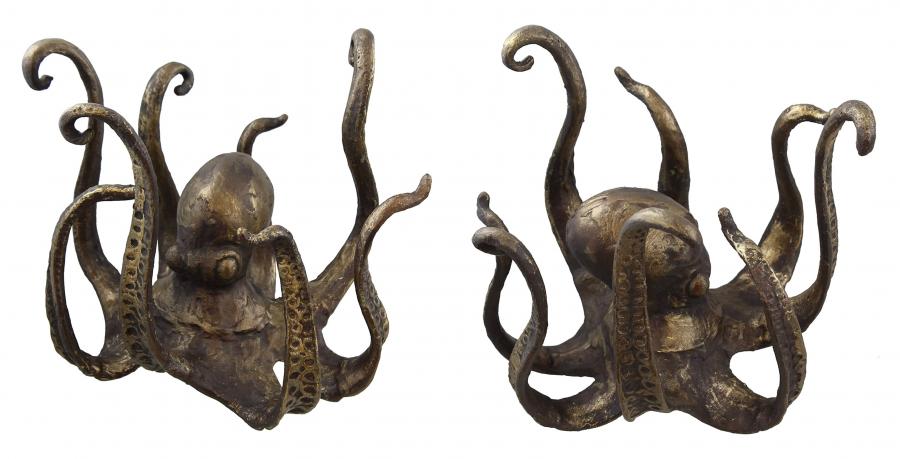 Your coffee mugs deserve the best! Like a fine display case full of bone china or an engraved fur-lined box - or maybe a fancy cast iron octopus!
Great for holding coffee mugs, jewelry, and any other small items, this durable metal octopus will definitely get the job done. This cast iron cephalopod has a weathered bronze finish, giving it a distinctly classic look, particularly if you're into other nautical stuff like this vintage row boat coffee table.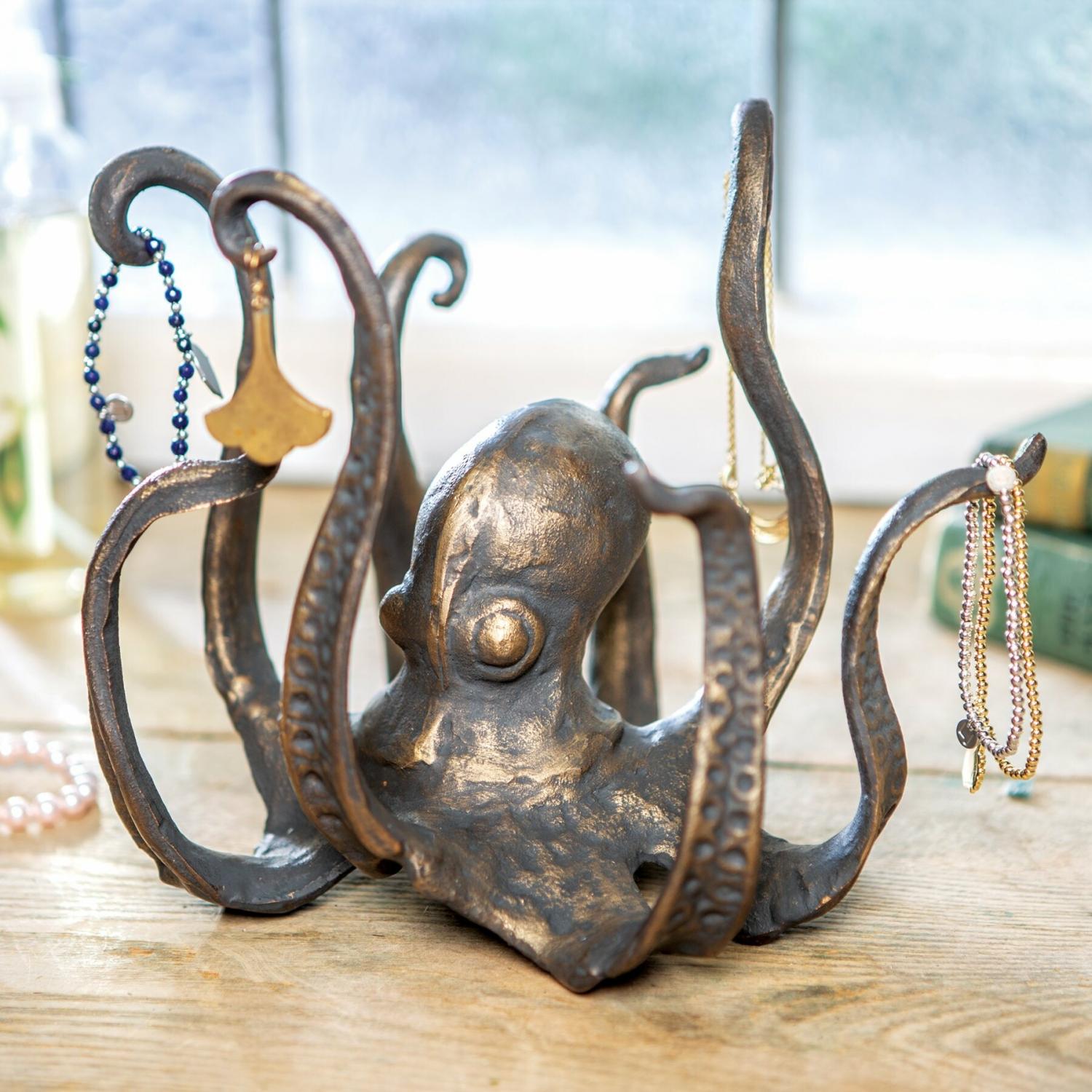 Stick this beauty next to your Spongebob sponge holder and swimming shark wine glasses and you'll look like someone who thinks they are a pirate AND values their dish-ware. Ahoy matey!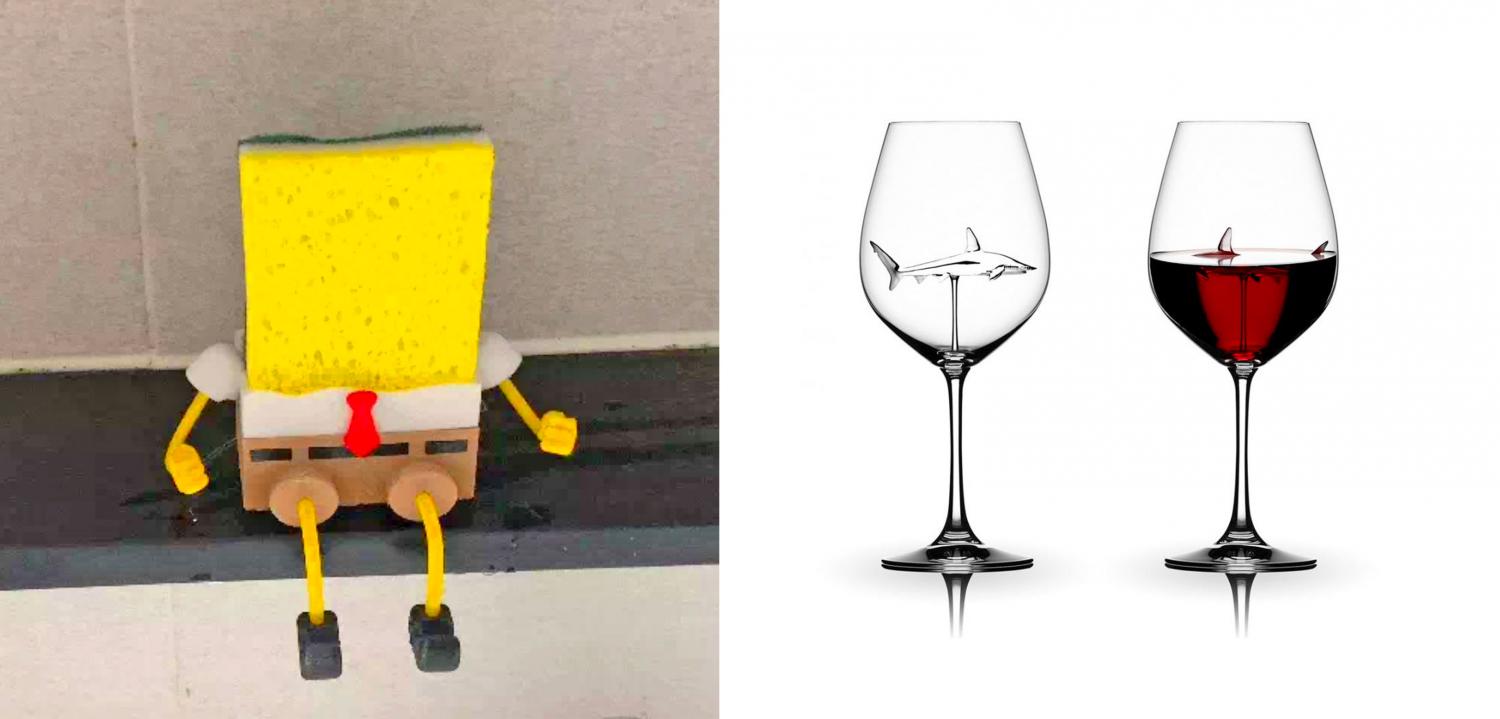 The coffee mug holding octopus statue is 7.5 inches tall, 8.5 inches wide, and 8.5 inches deep, and each piece weighs about 3.5 pounds.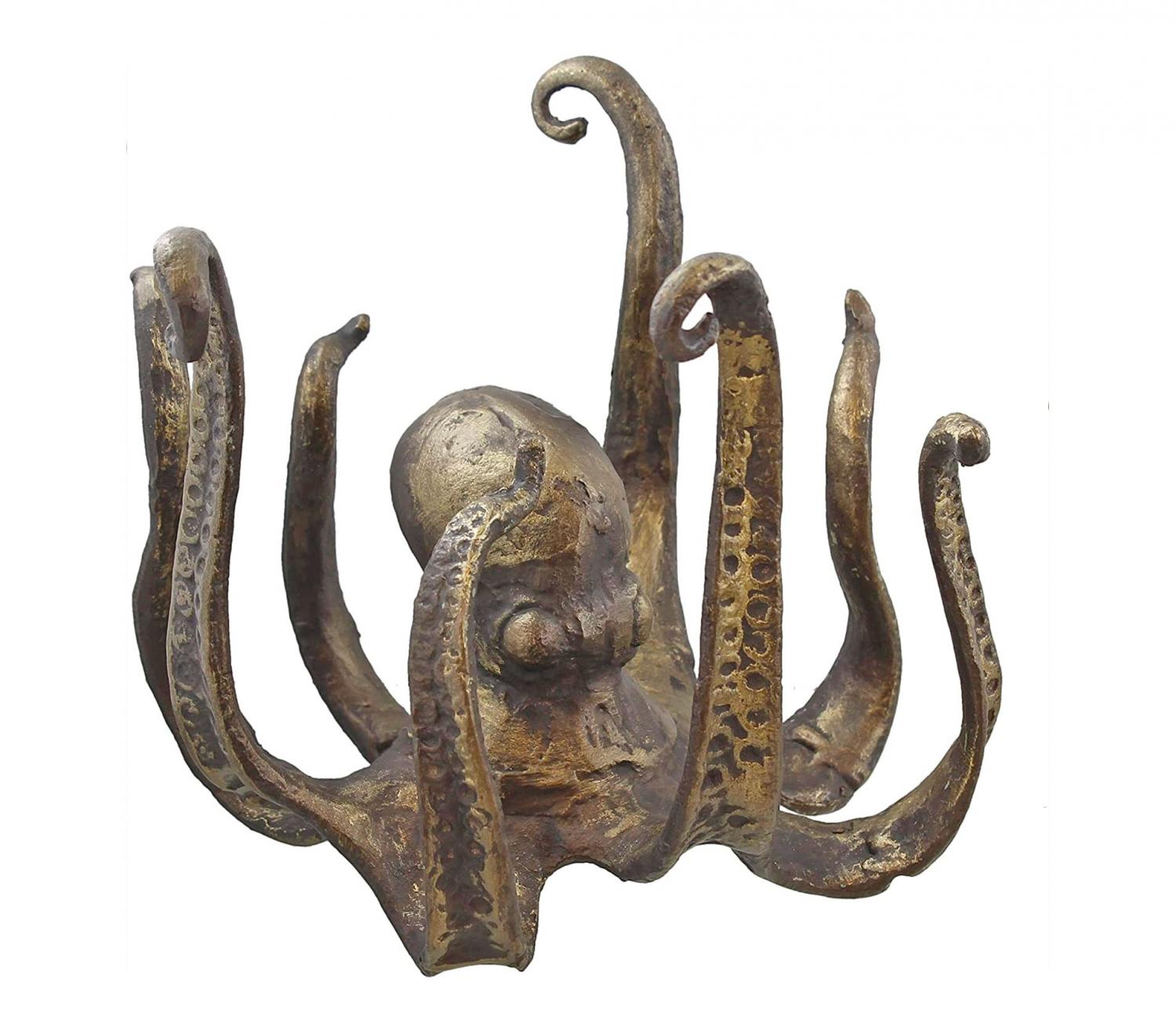 The vintage octopus statue obviously has eight arms (tentacles?), each of which can hold one of your beloved coffee mugs, tea cups, piece of jewelry, etc...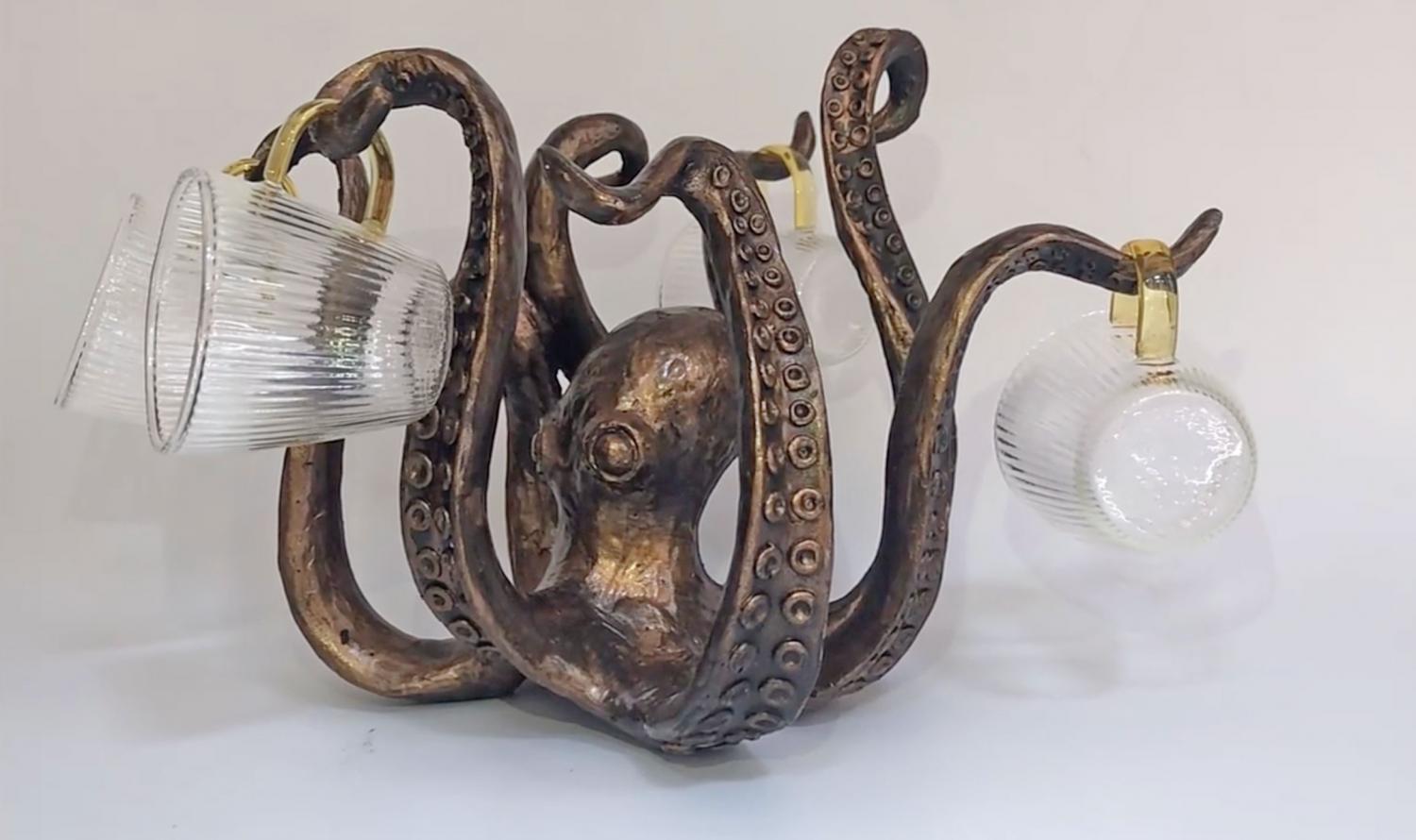 The company that makes the durable metal cephalopod, SPI Home, has been selling handcrafted cast iron home and garden decor since 1973!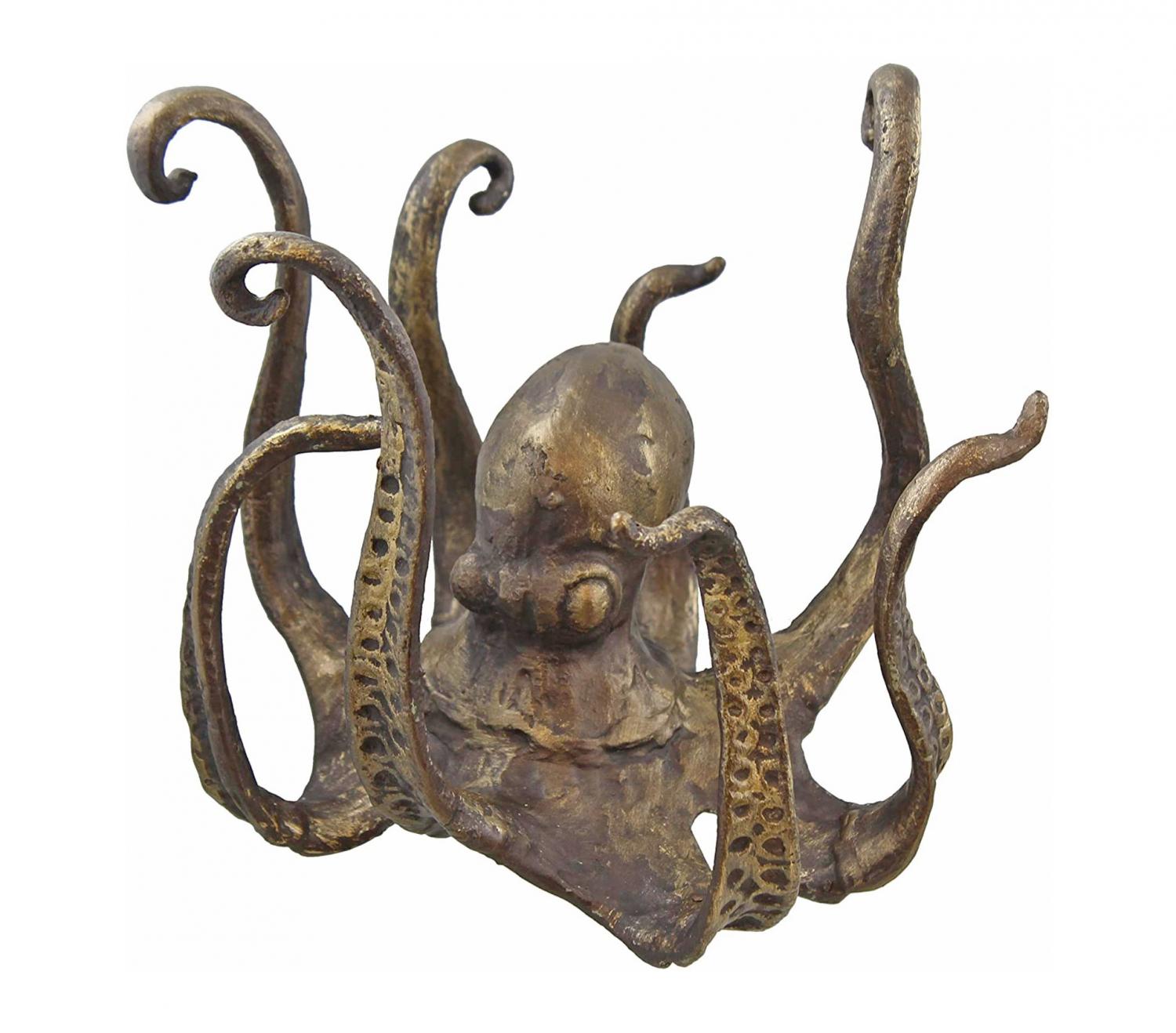 Customers are liking the cast iron octopus statue too. One reviewer named Jill was particularly fond of the metal ocean dweller, stating in a five star review, "Very nice, I gave it as a gift and she loved it, has beautiful detail and is heavy duty."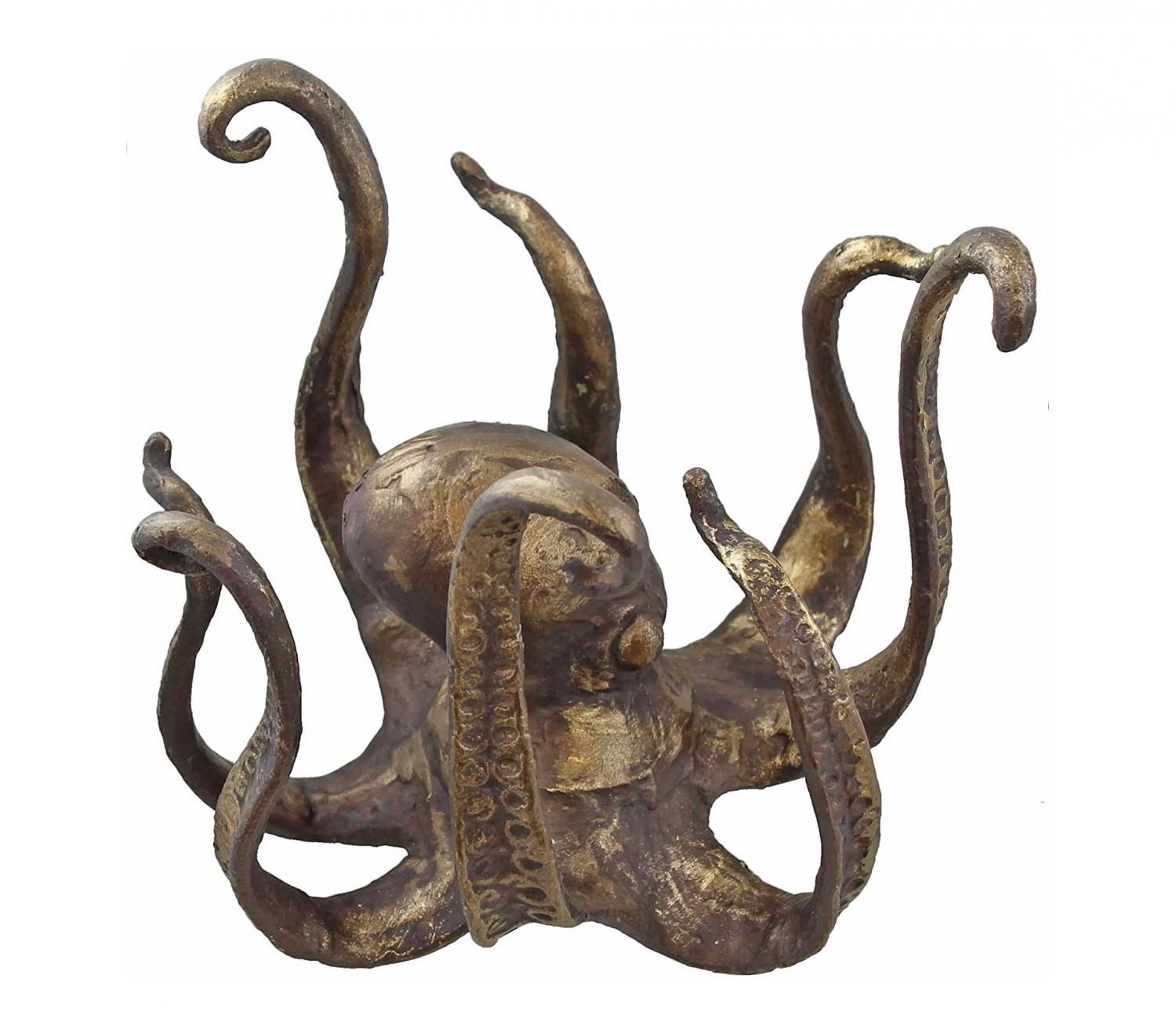 The unique mug holder will look incredible in any kitchen, while being an instant conversation piece for whoever lays their eyes upon it's glory!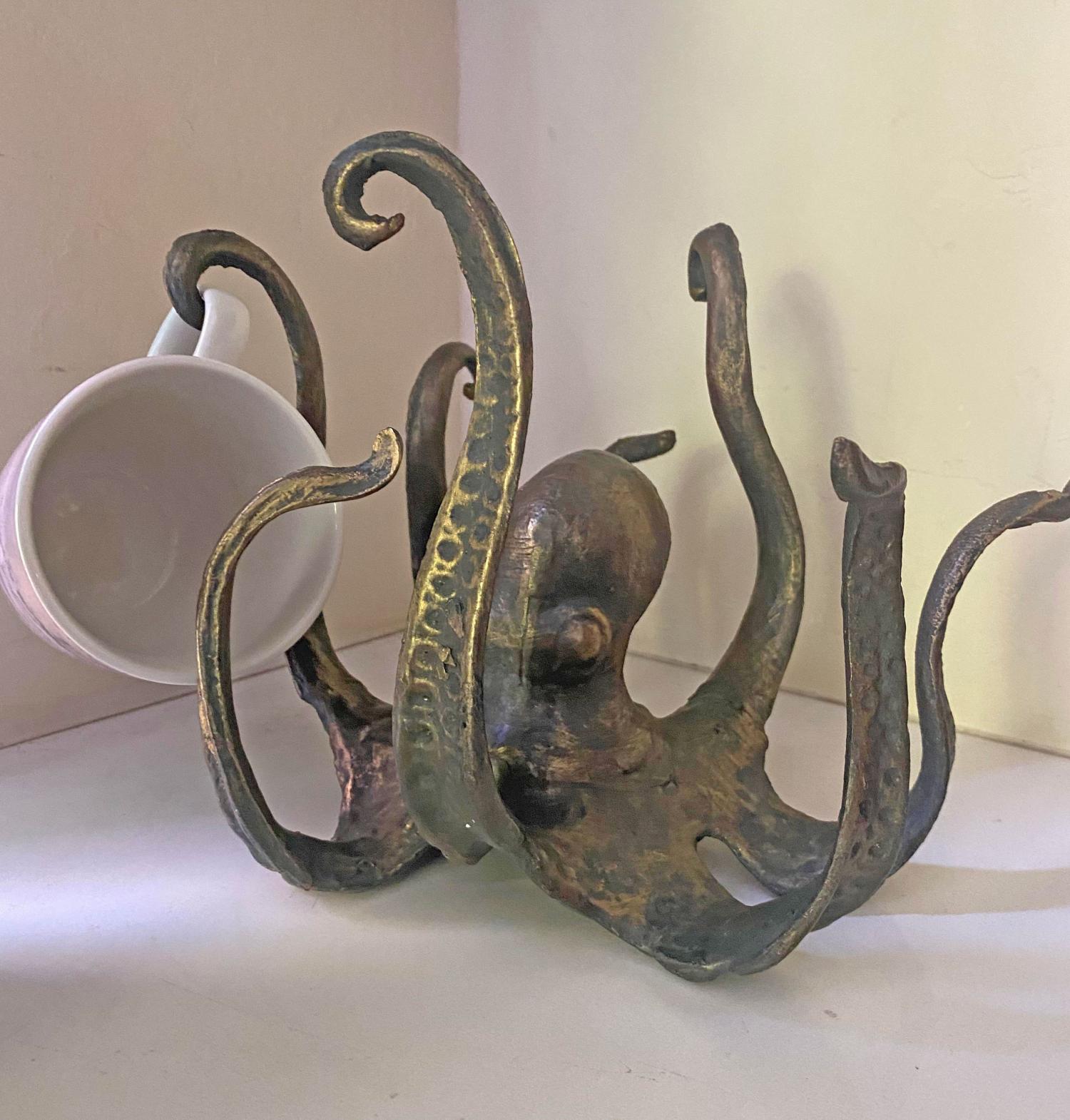 The sea-dwelling mug holder is made from cast iron so it's quite heavy (3.5 lbs) and sturdy, so no worries about it tipping over and breaking your mugs!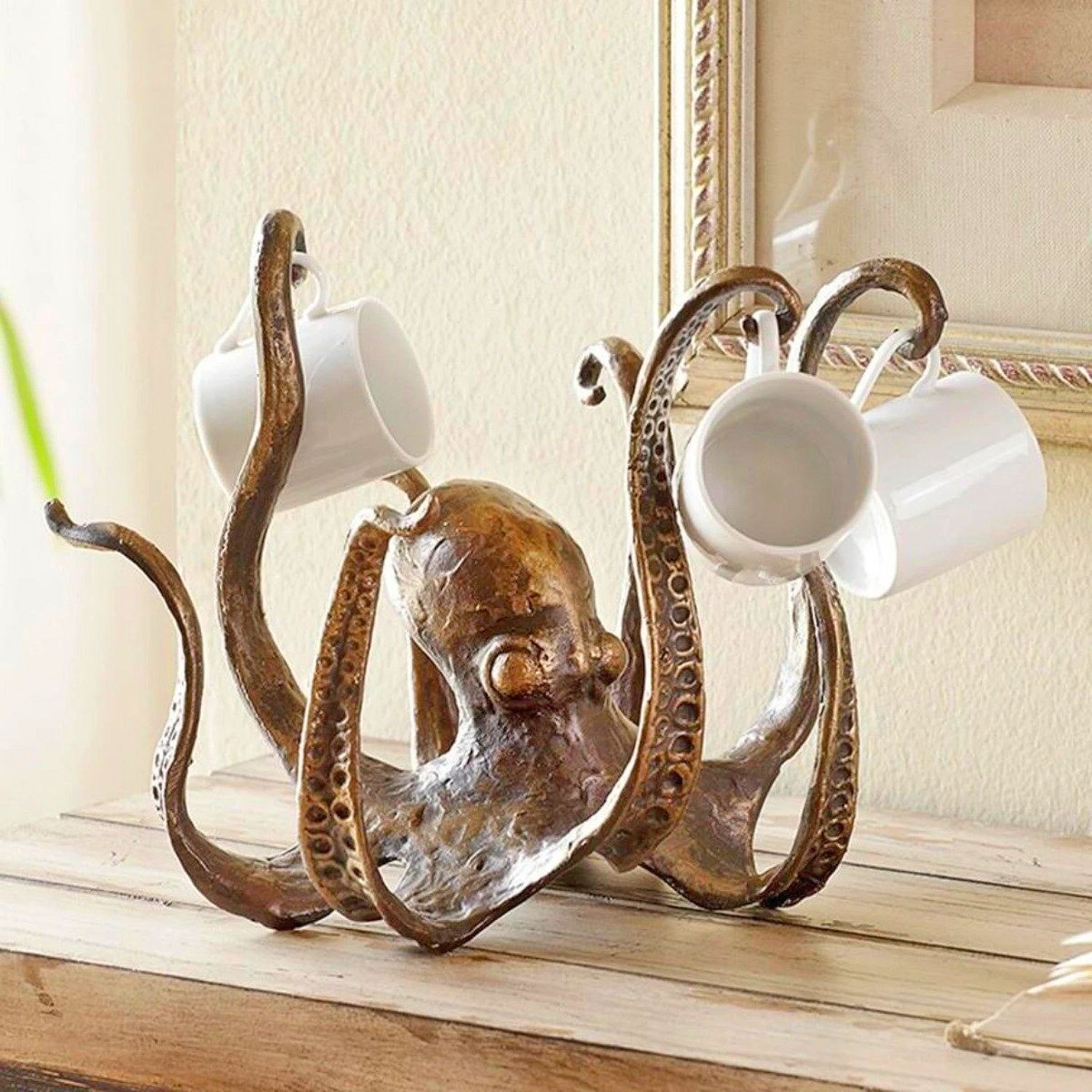 If you're a lover of octopuses, or just looking for a really unique and eye catching sculpture that doubles as a mug holder, this one might be for you!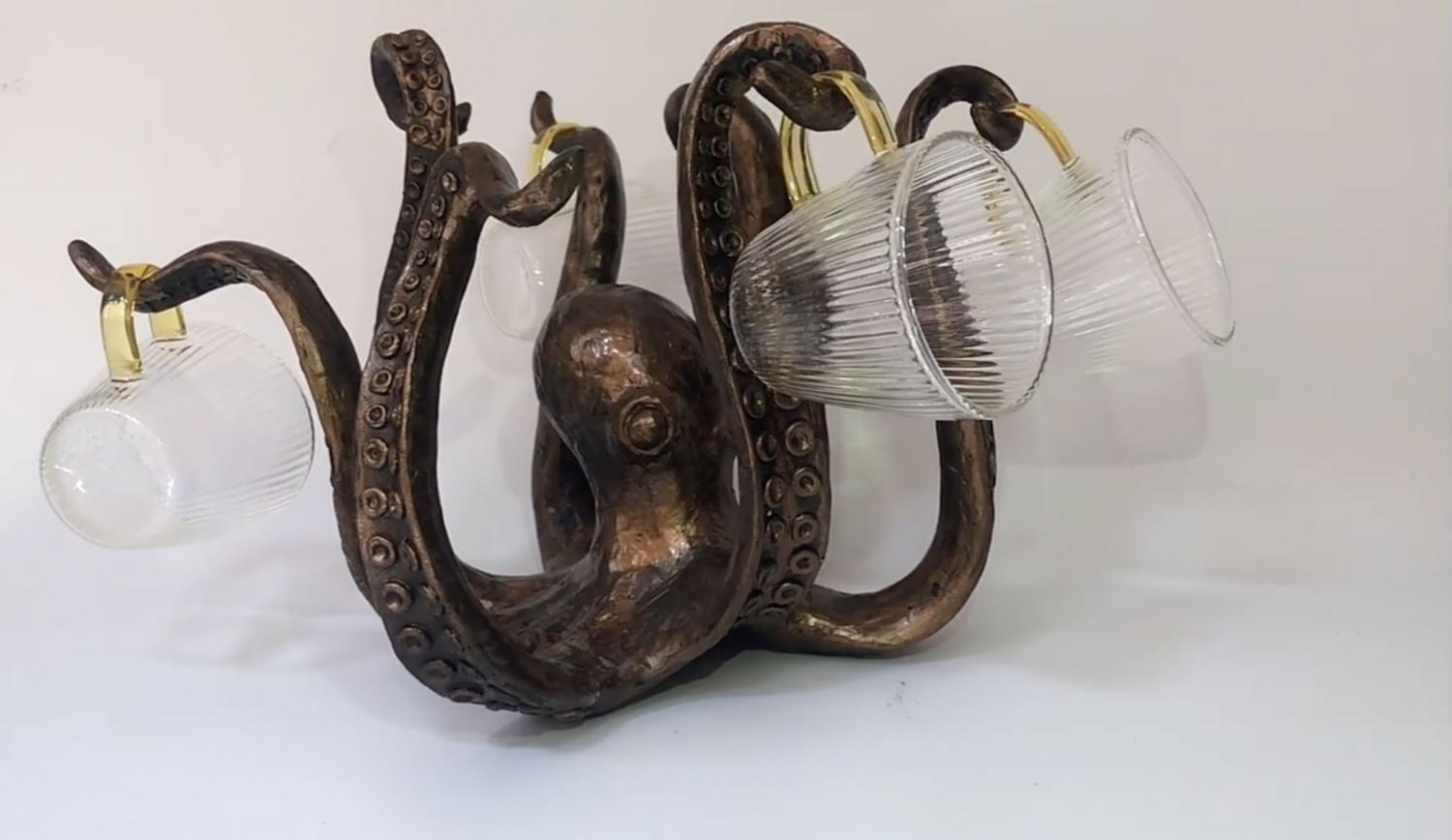 The cost of the bronze vintage octopus mug holder is around $78 bucks from Amazon!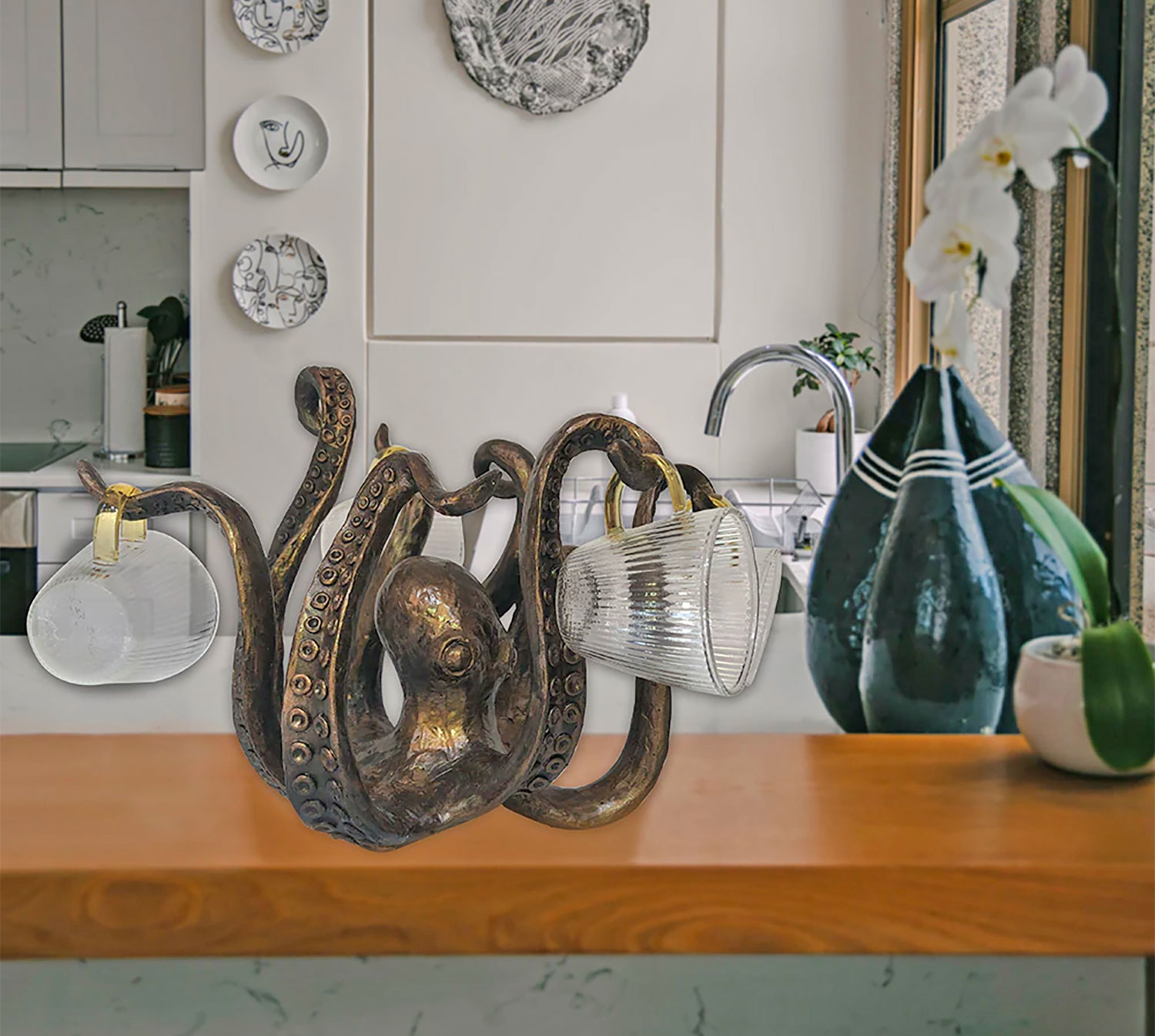 Looking to upgrade your coffee mugs too? Maybe it's time to consider grabbing one of these ingenious drip-catching mugs or this coffee cup that's shaped like an entire pot of fresh coffee!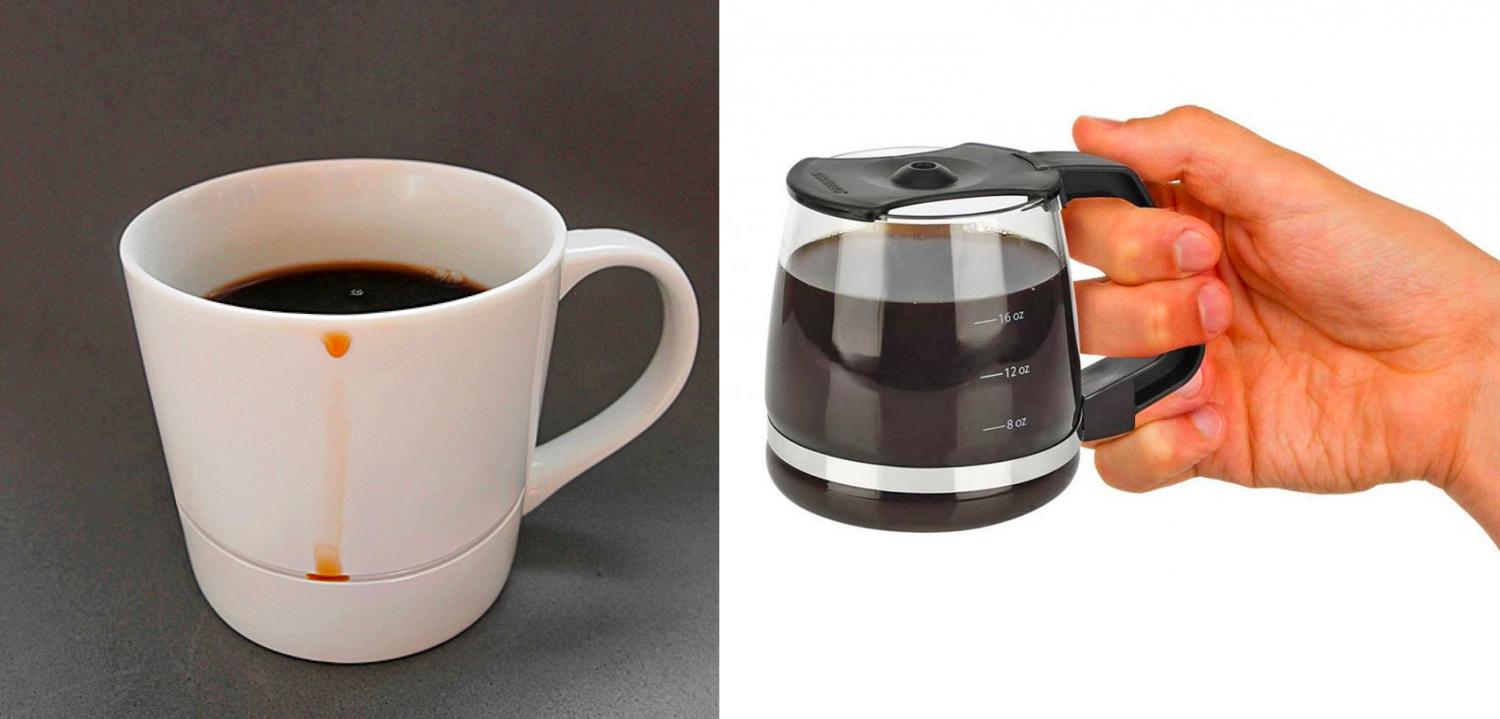 This other company makes a similarly designed octopus mug holder for your kitchen that can hold up to 8 coffee mugs!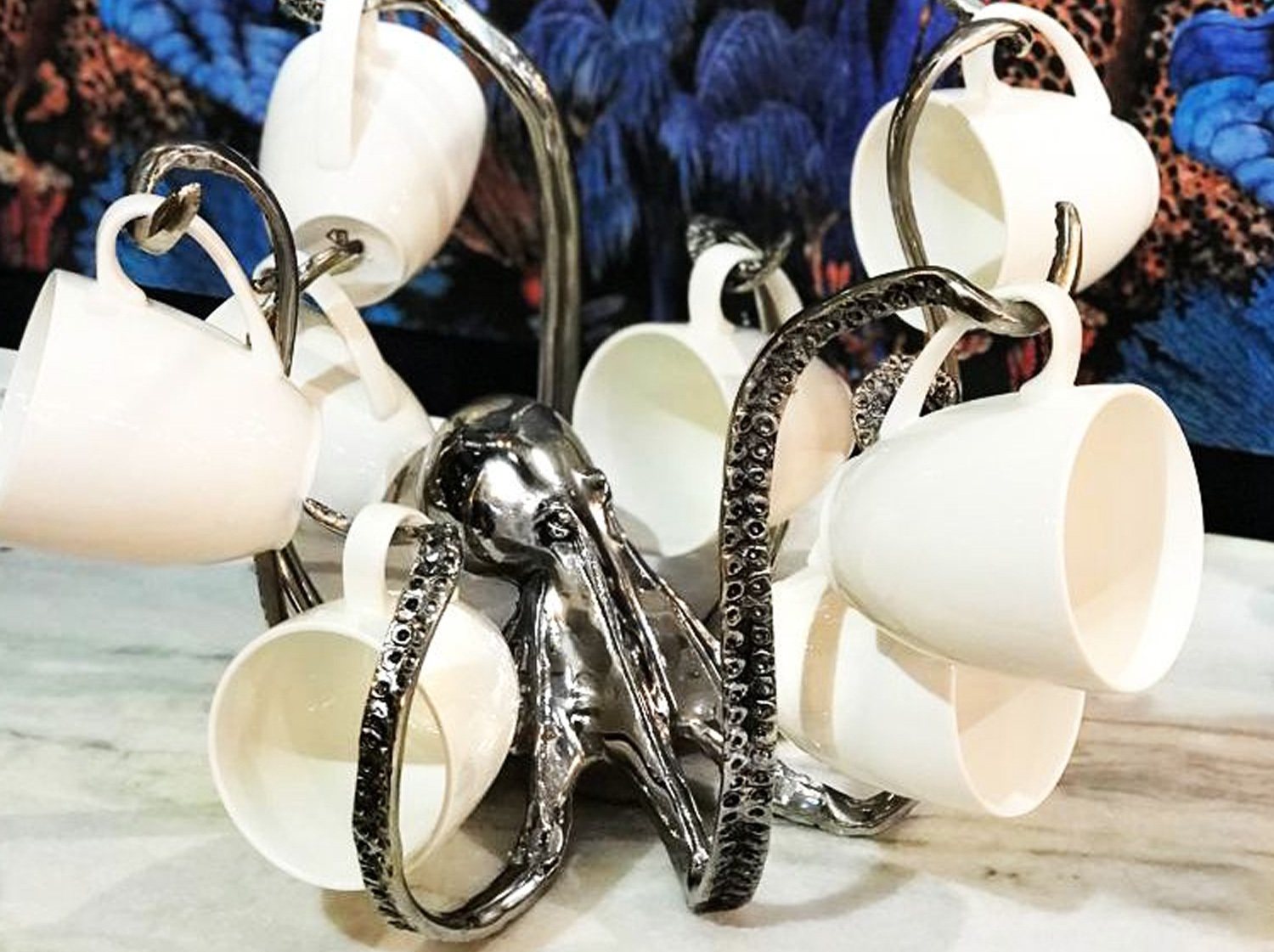 Source: Dansk
This version of the octopus mug holder is made from aluminum and is plated in nickel, giving it a really unique and cool look!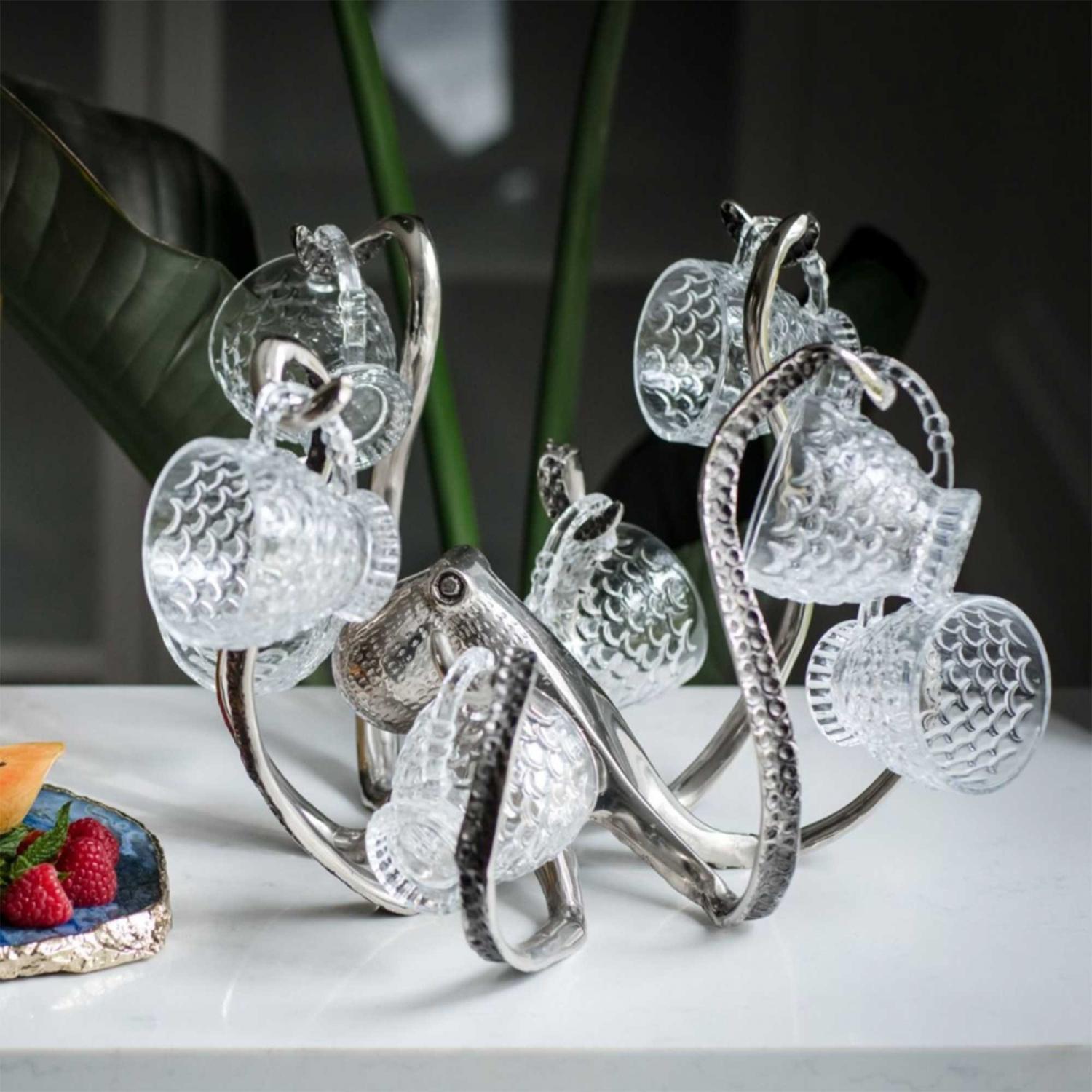 Source: Dansk
This version of the mug holder is sold by U.K. based company Dansk and measures 15 inches wide x 10.2 inches tall! This version goes for around $220!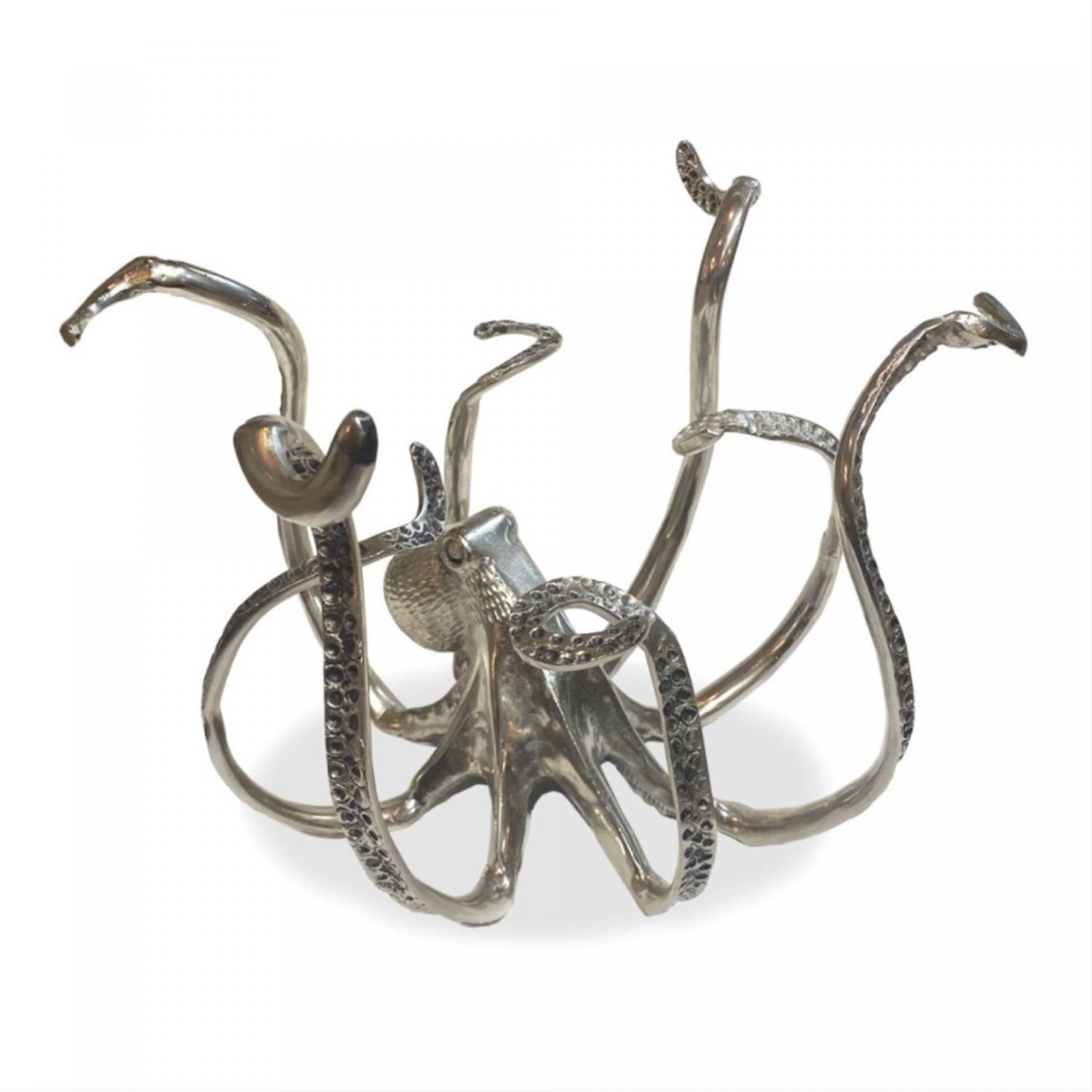 Source: Dansk