Inflatable Jetpack Costume With Fake Legs
By Ryan on 10/14/2020 8:24 AM (Updated: 10/14/2020 10:30 AM)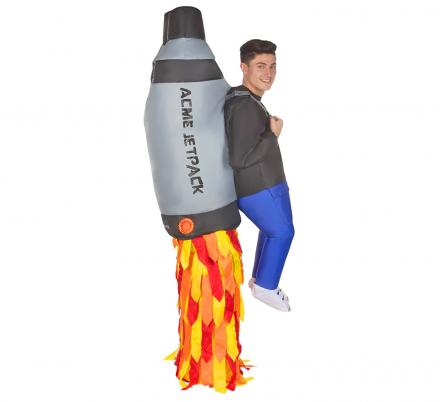 It appears that inflatable costumes are all the rage right now. It must have started with the inflatable fat guy costume a few years ago and never looked back. Now there's hilarious inflatable costumes that put on the illusion that you have tiny little legs and are being held up by something different. Such as the abducted by alien costume, the riding a dinosaur costume, the pick me up Sumo wrestler costume, and more. Now there's also this amazing inflatable jetpack costume, and it gives you tiny little legs that make it look like you're strapped to a real flaming jetpack.
The inflatable jetpack costume hides your legs inside the flames of the jetpack while giving you super short and hilarious little legs and body that look to be attached right to the side of the jetpack with your head popping out of the top of the little body. The Jetpack reads "Acme Jetpack" on the side of it, and is made by Morph Costumes.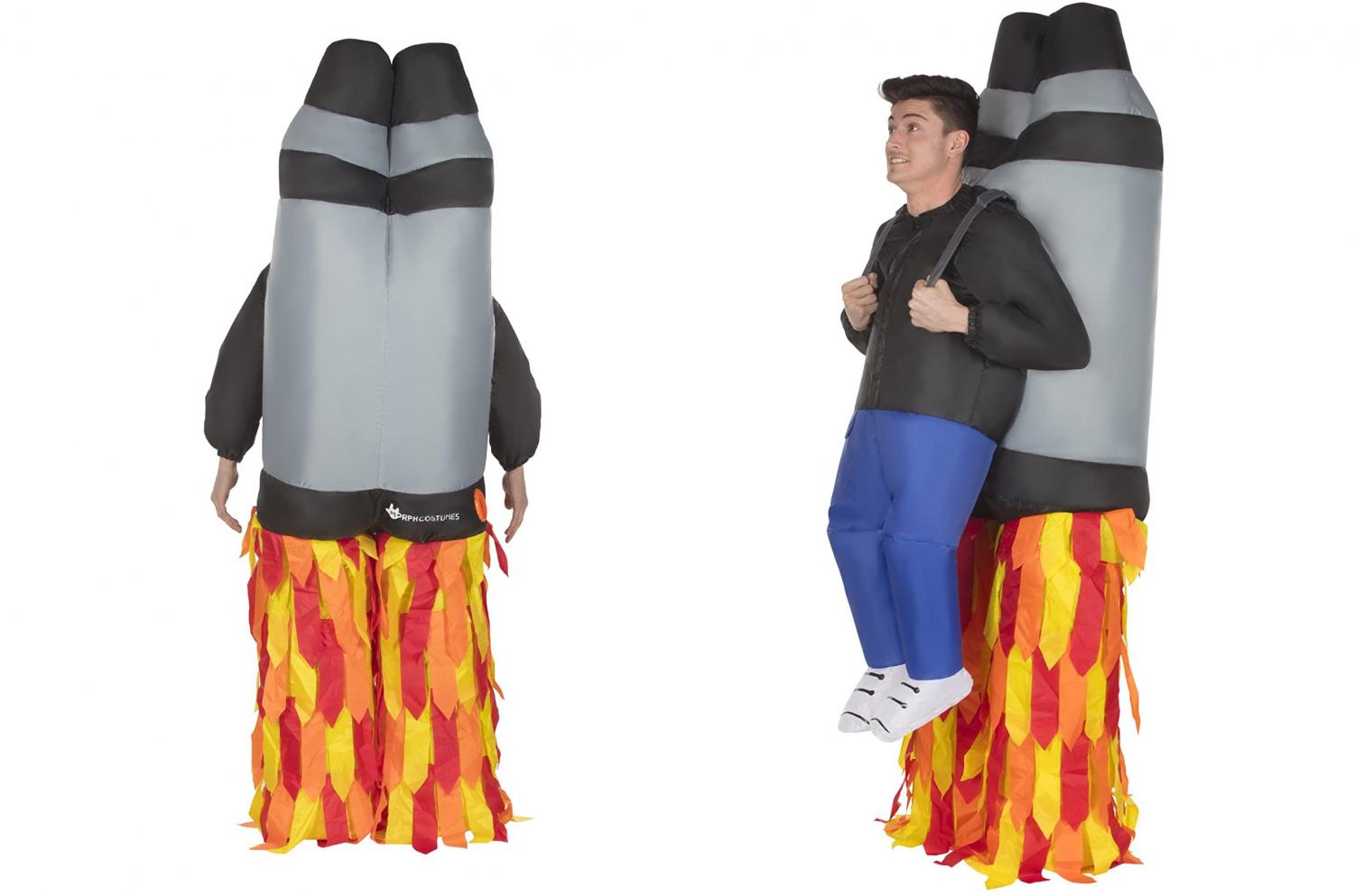 The inflatable jetpack costume is made from 100% Polyester, has a zipper enclosure so you can easily get in and out of it, and has a fan located on the bottom of the jetpack that keeps the entire costume inflated. The inflation air pump is powered by 4 AA batteries (which are not included). To use it just step into the costume, do the zip up, switch the fan on, wait a minute for it to fully inflate, and you're ready to go.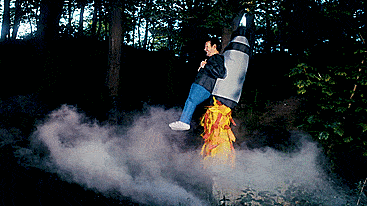 If you're looking for a super quick and easy to setup costume this Halloween, a pick me inflatable costume might be it. Check them all out on Amazon here. Check out some of our favorites below.
Abducted by Alien Inflatable Pick Me Up Costume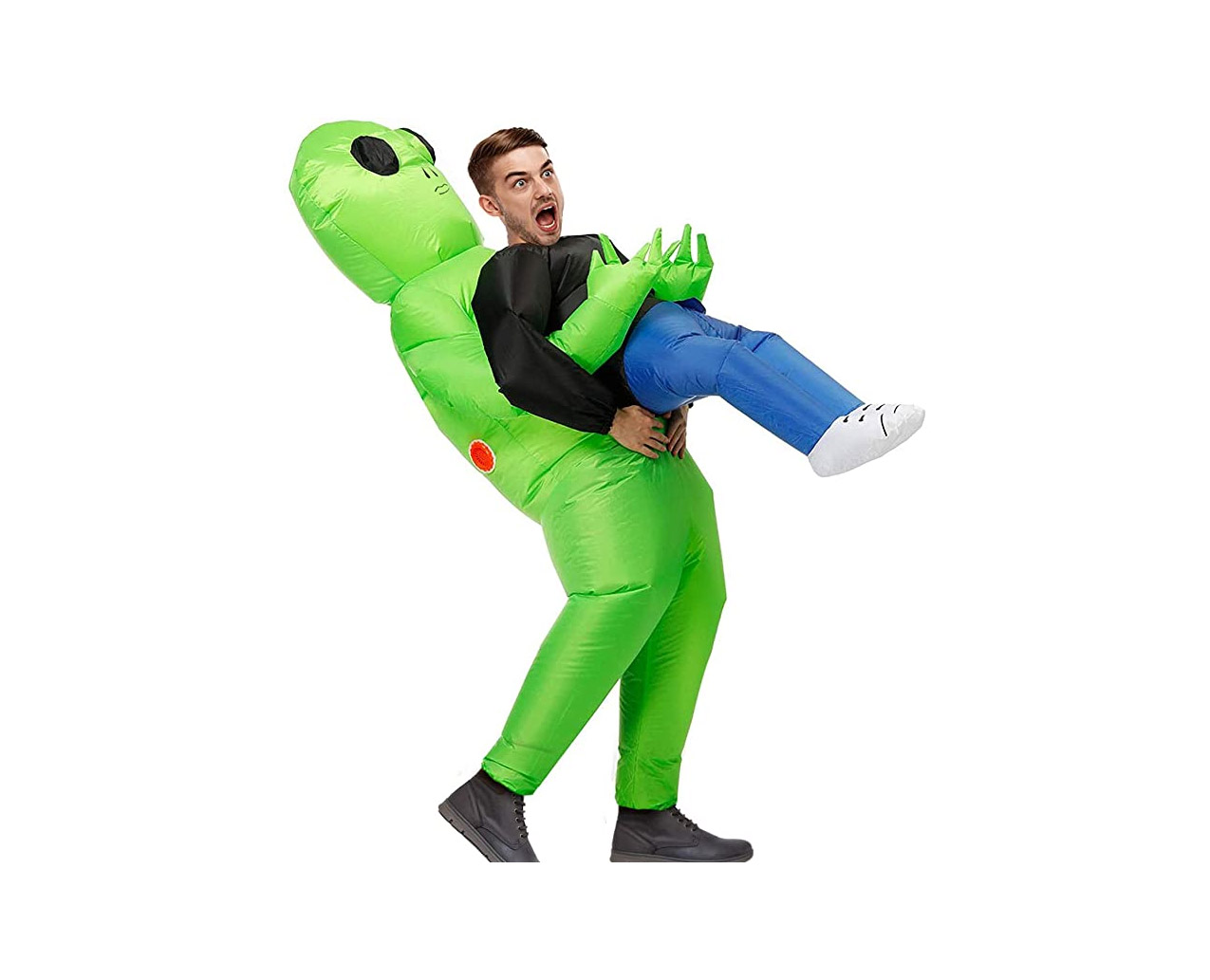 GET THIS ONE HERE
Riding a Dinosaur Inflatable Ride-On Costume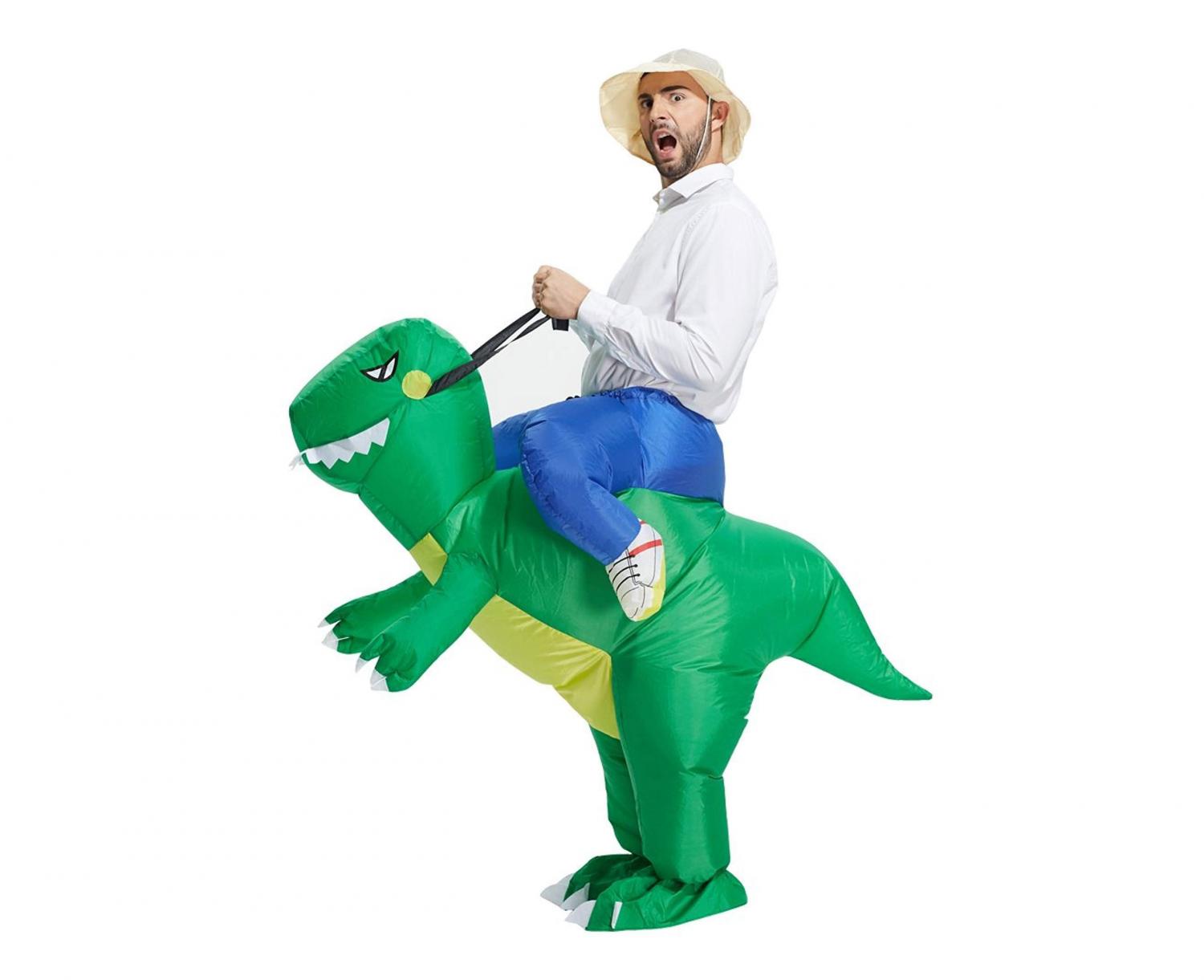 GET THIS ONE HERE
Inflatable Ride-on Raptor Dinosaur Costume With LED Lights GET THIS ONE HERE
Inflatable Ride-on Raptor Dinosaur Costume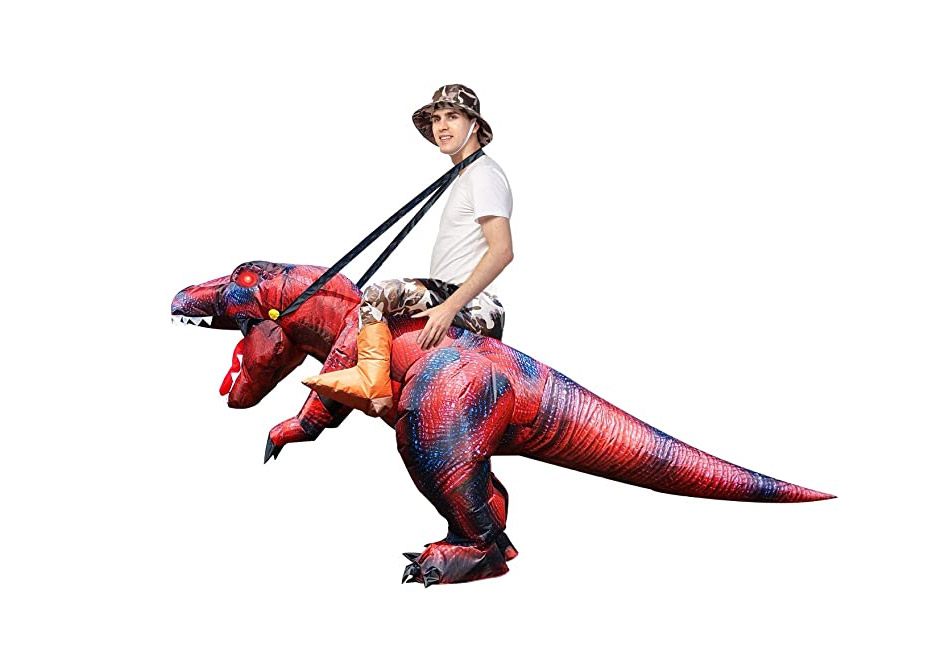 GET THIS ONE HERE
Inflatable Flamingo Pick Me Up Costume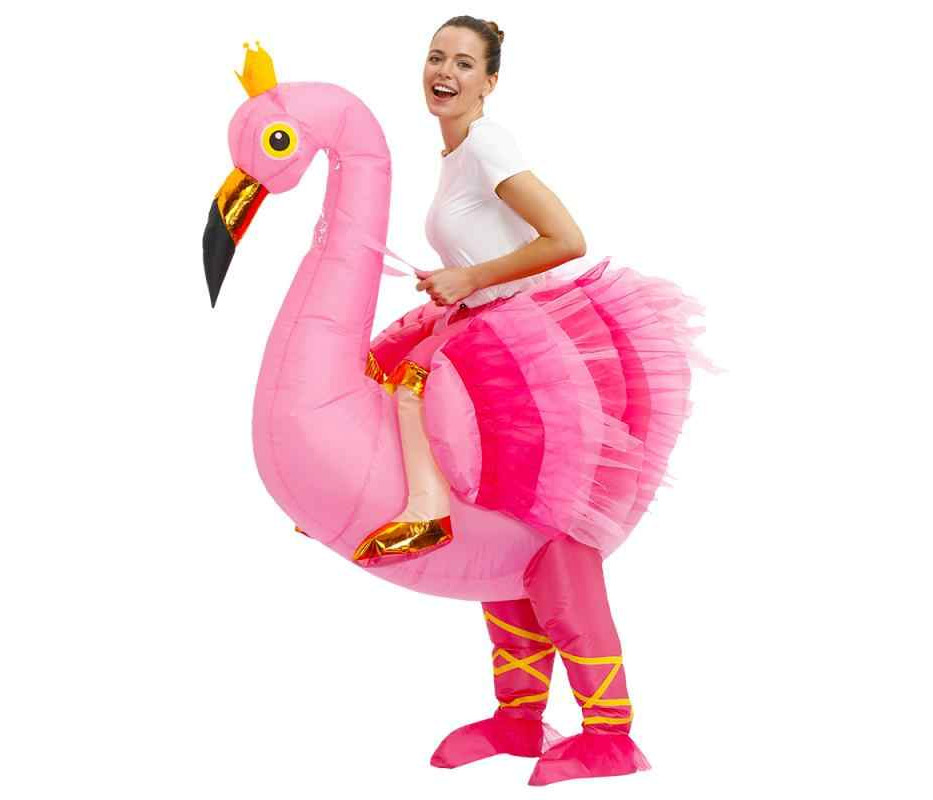 GET THIS ONE HERE
Inflatable Unicorn Ride-On Costume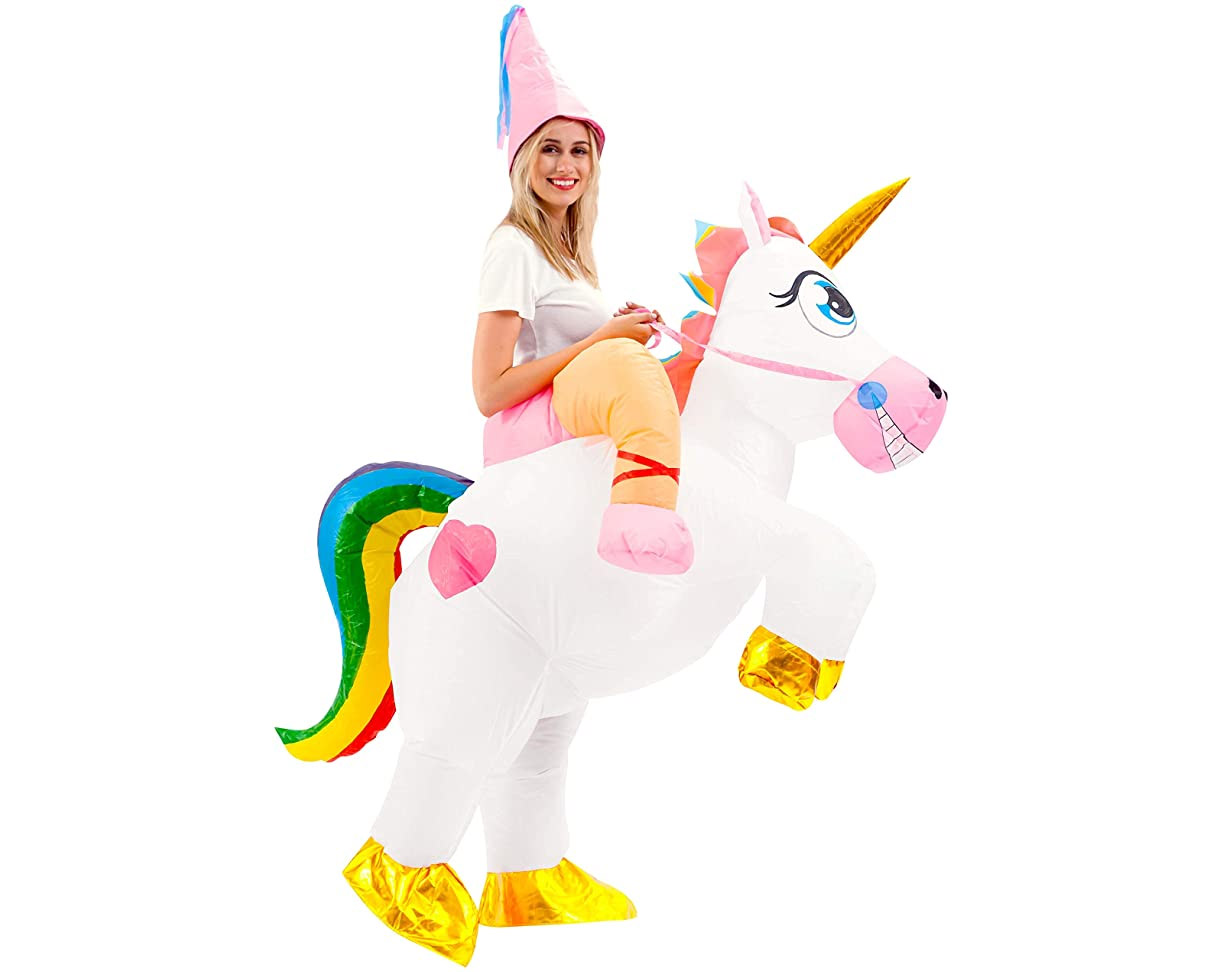 GET THIS ONE HERE
Ride-on Inflatable Snail Costume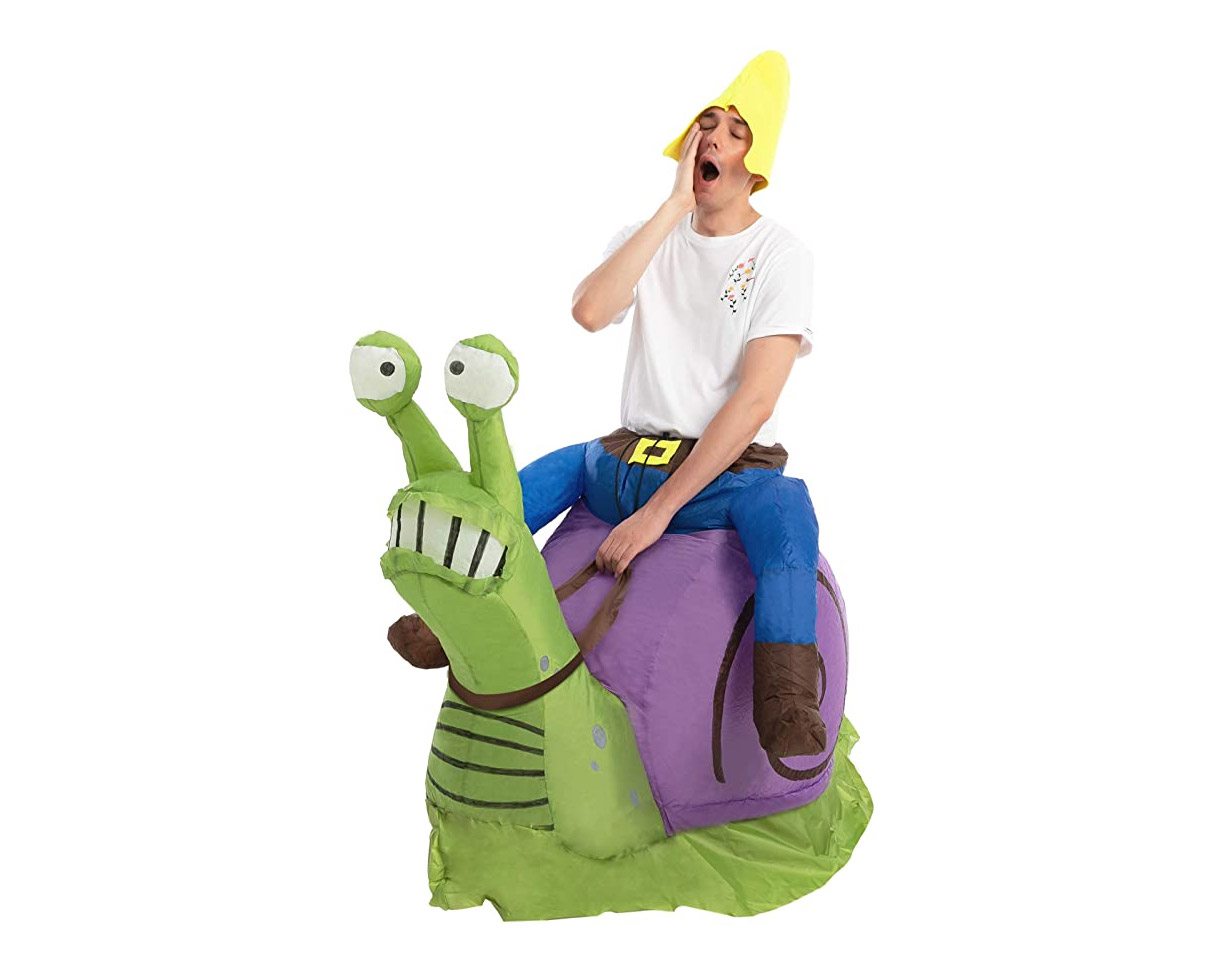 GET THIS ONE HERE
Hauled Away By Policeman Inflatable Pick-me-up Costume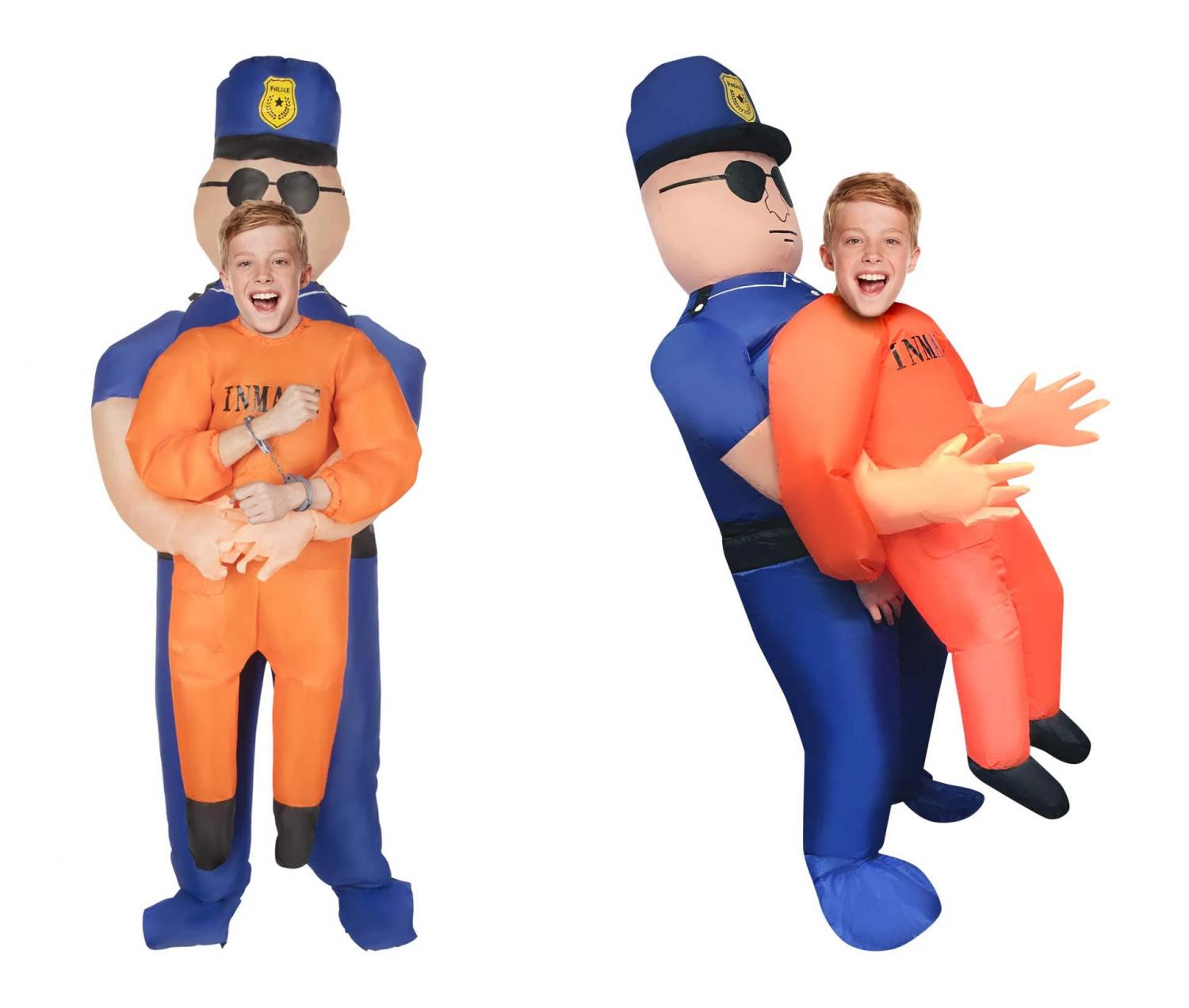 GET THIS ONE HERE
Inflatable Unicorn Skeleton Ride-on Halloween Costume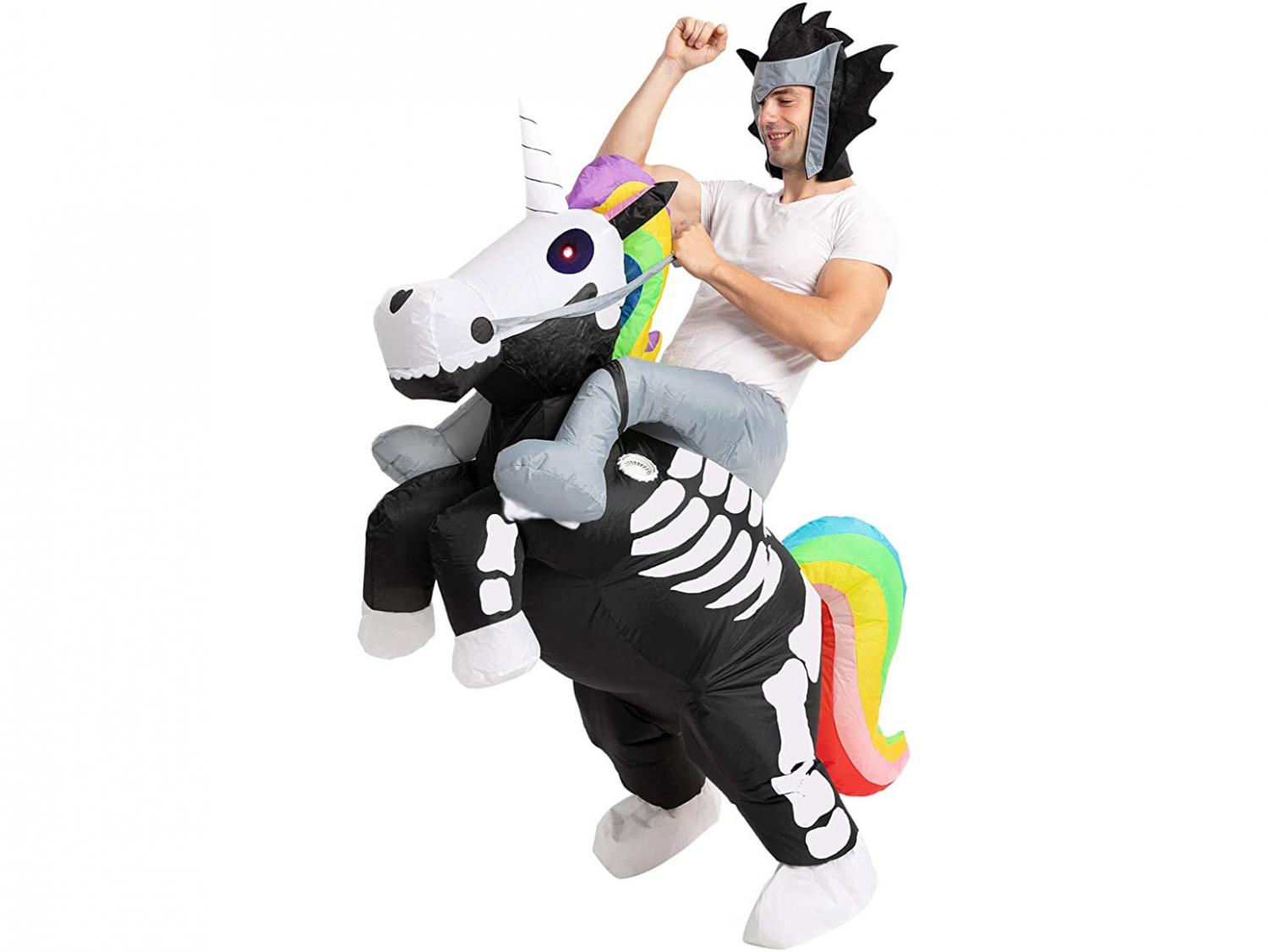 GET THIS ONE HERE
Inflatable Dragon Ride-on Costume GET THIS ONE HERE
Inflatable Sumo Wrestler Pick Me Up Costume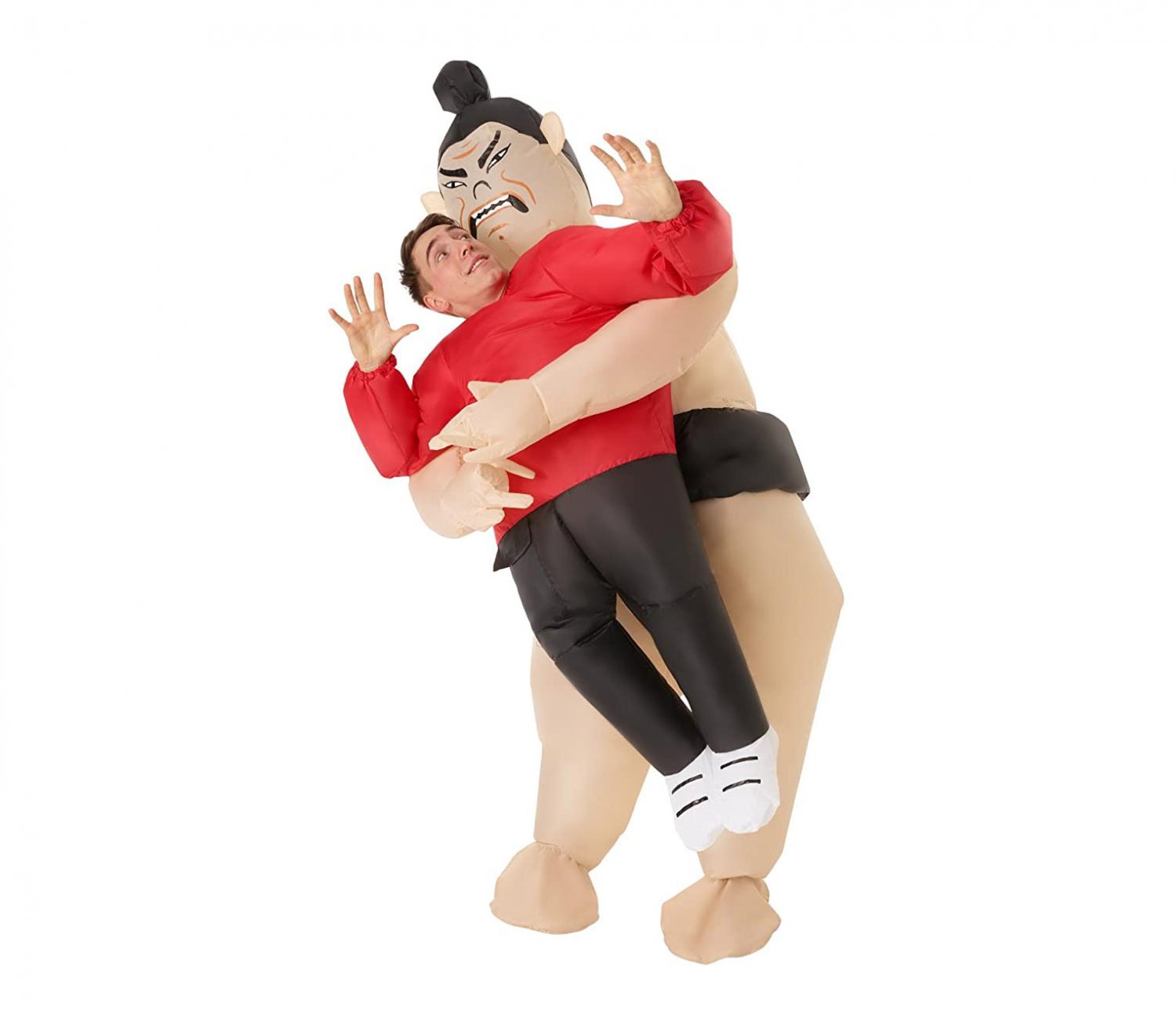 GET THIS ONE HERE
Inflatable Rooster Costume Ride-on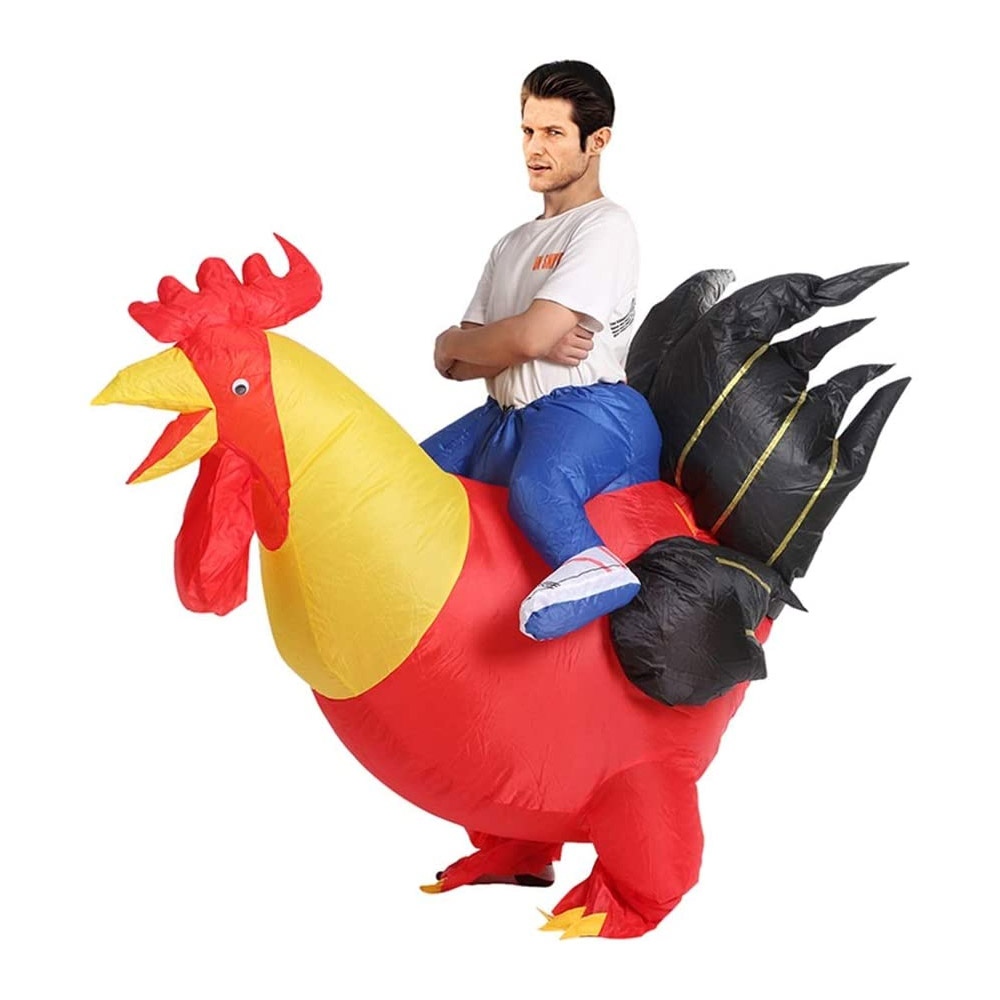 GET THIS ONE HERE
Inflatable Doctor Cut In Half Costume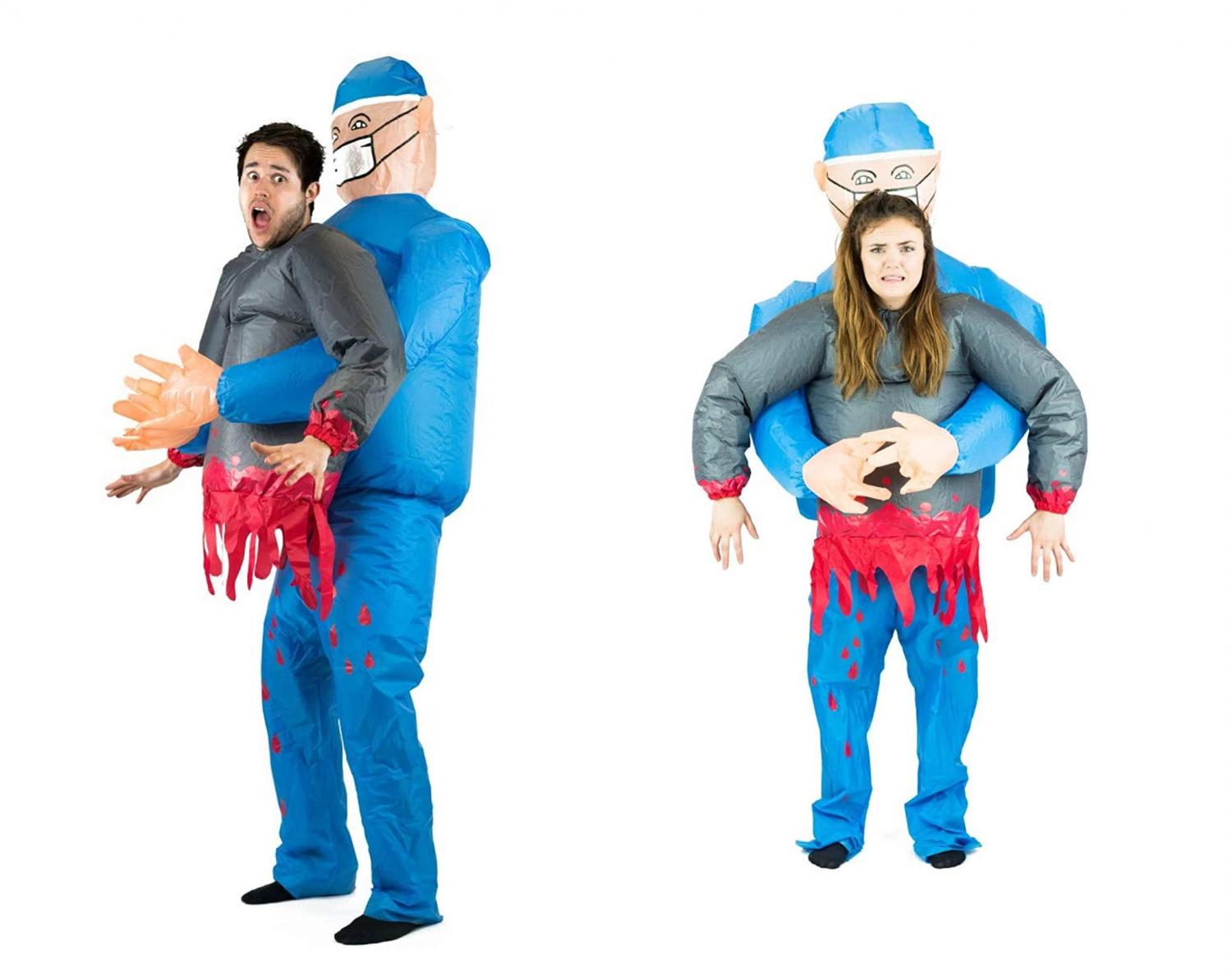 GET THIS ONE HERE