Multiplo: Incredible Modular Home Furniture Set With Endless Custom Configurations
By Ryan on 04/04/2023 9:12 AM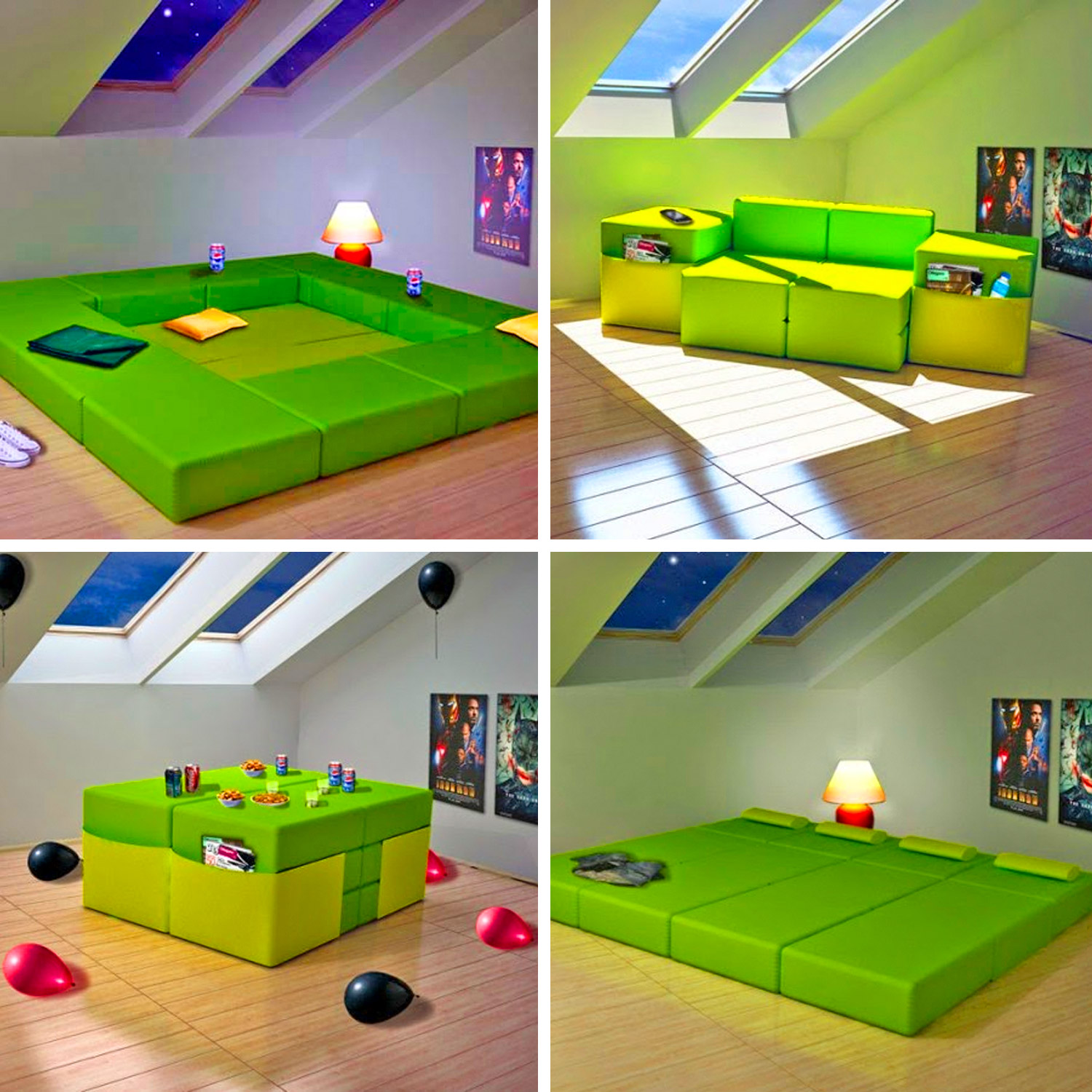 When it comes to modern living, using your space efficiently can help you feel comfortable and even think more clearly. Especially for those living in small apartments or working in tiny office spaces, making the best use of your room sometimes requires a little bit of creativity. Luckily, you can now find a wide range of modular furniture products to help you get the most out of a small space, like this next feature.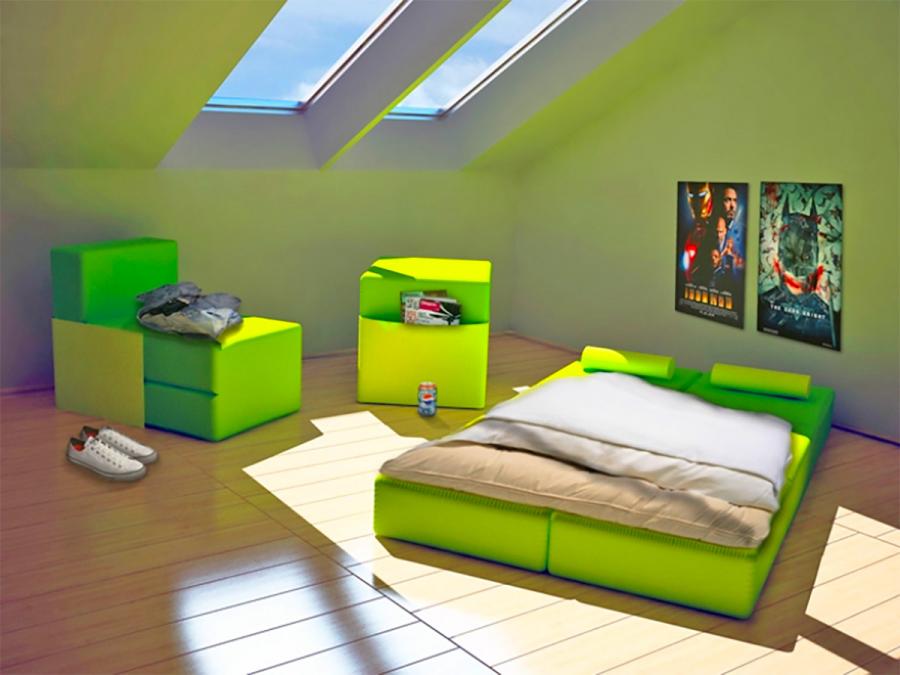 Credit: Mulitiplo/HeyTeam
Whether you need a bed, a sofa, a table, or just a cozy hangout nook, this modular furniture from the designers at Hey Team have got you covered with "Multiplo."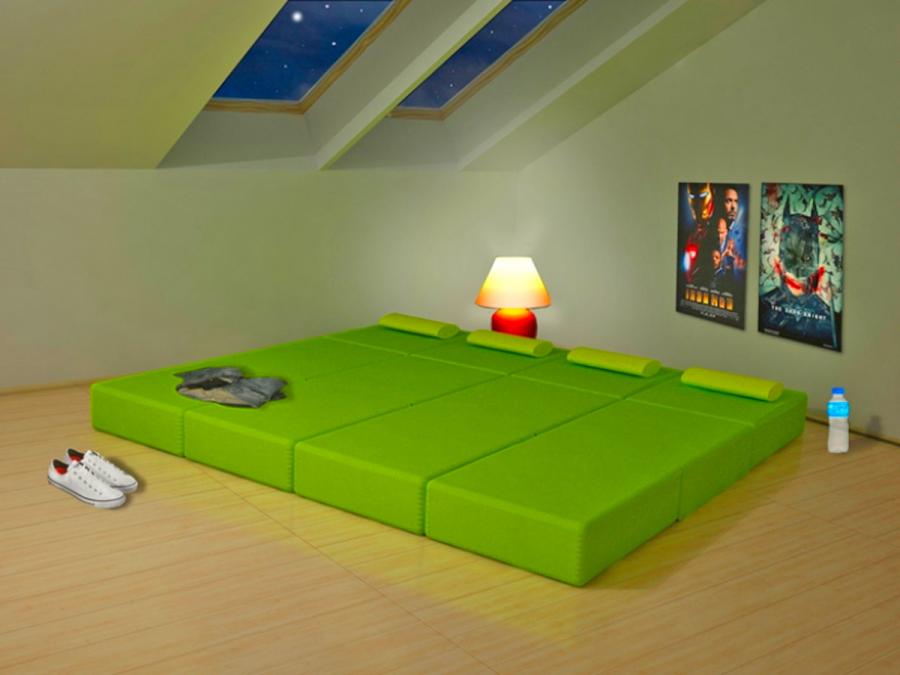 Credit: Mulitiplo/HeyTeam
These incredible pieces of customizable furniture can be rearranged into a wide variety of room configurations, making it easy to save space in tiny homes, apartments, offices or really anywhere you hope to add room. Credit: Mulitiplo/HeyTeam
These modular furniture pieces include single, stackable cushions with the option for outside pockets that can hold books, remote controls, beverages and more. Credit: Mulitiplo/HeyTeam
You can either use the cushions on the ground and arrange them into a bed for a quick and easy mattress, or you can stack them two to three cushions high for your own customizable chairs, sofas, tables or lounge areas. Credit: Mulitiplo/HeyTeam
The designers of the project say that "Multiplo can be your bed, table, sitting room and much more," which covers just a small chunk of what this modular furniture appears to be able to do. The design also appears to have easily foldable compartments, making stacking easy. Credit: Mulitiplo/HeyTeam
Additionally, the firm, yet lightweight cushioning included in the design is meant to make these modular furniture pieces easy to handle, no matter the application. Credit: Mulitiplo/HeyTeam
As can be seen in some of the design drawings, the outside pockets look like long, rigid cloths that can wrap around the outsides of a cushion, used either as pockets or to hold stacks of cushions together. Credit: Mulitiplo/HeyTeam
It also appears the design photos include some kinds of magnets or small, metal posts to clamp them to the cushions, though it's unclear what method of attachment the designers had in mind for these. In any case, they look pretty sleek. Credit: Mulitiplo/HeyTeam
In some of the design photos, we can see stacked bunches of the cushions holding drinks, snacks and more, while storing books nicely along the outside. Other photos show them arranged around a yet thinner cushion to create a rectangular lounging area, with added pillows meant to add comfort while relaxing in the space. Credit: Mulitiplo/HeyTeam
The Multiplo modular furniture reminds us of the modular Tetris couch which offers a similar concept of making your own furniture. Other great modular space options include these modular quick cabins which are the perfect option for camping, or the modular hot tub surround table for the tubbin' type. It doesn't appear these designs ever went to market, though we hope they still do someday! These modular furniture pieces could make for great modifiable interior design, and we'd love to see the Hey Team design crew see these things through. Credit: Mulitiplo/HeyTeam