This Modular Quick Cabin Can Be Setup In Just 2 Hours
By Ryan on 09/21/2022 12:25 PM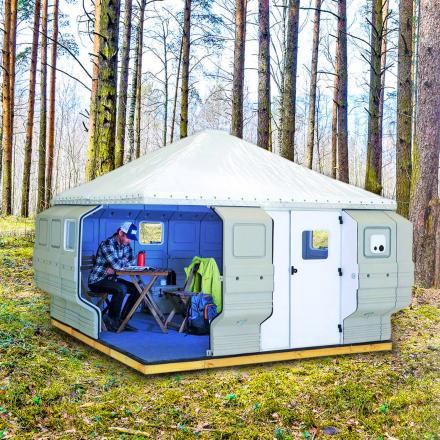 Ah, the great outdoors. There's no better way to spend time with loved ones than cozying up next to a campfire, making s'mores and settling down for a good night's sleep under the stars. Camping technology has come a long way over the years, and all of us here at OddityMall have been lucky enough to share it every step of the way.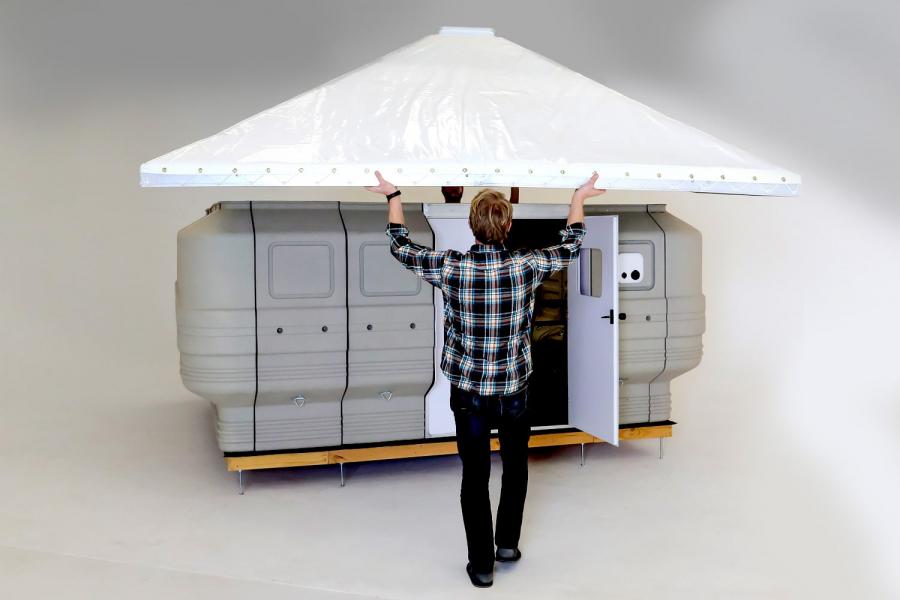 Where would society be without outdoor innovations like the inflatable floating tent or this adorable tent for cats!? Today we're sharing another camping solution that's both stylish and practical. Say hello to the Quite Lite Quick Cabin!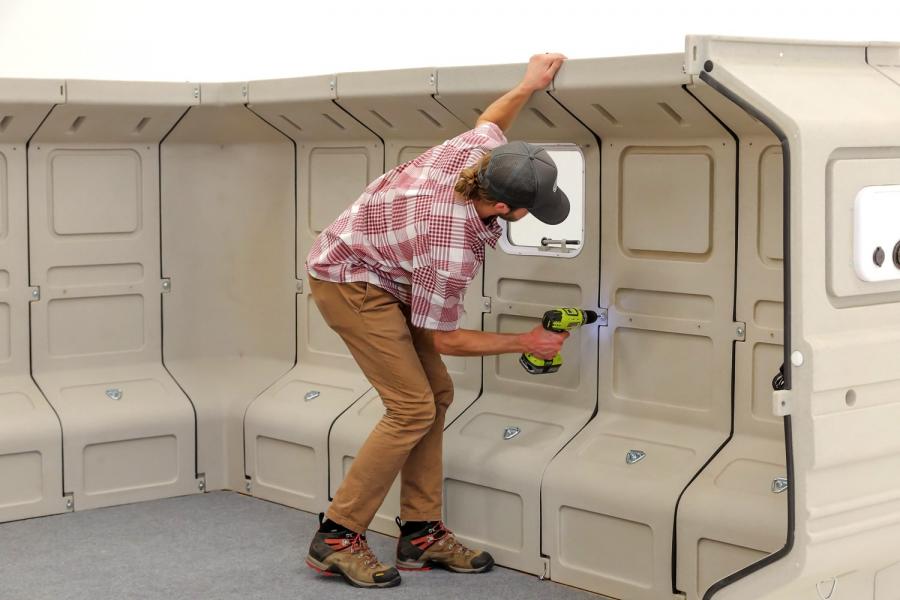 Simply put, the Quick Cabin is a lightweight modular cabin that's constructed from durable plastic and only needs a single screwdriver to assemble. The Quick Cabin measures 10 feet by 10 feet and has a ceiling height of over 7 feet when fully assembled, meaning most adults can stand upright with ease.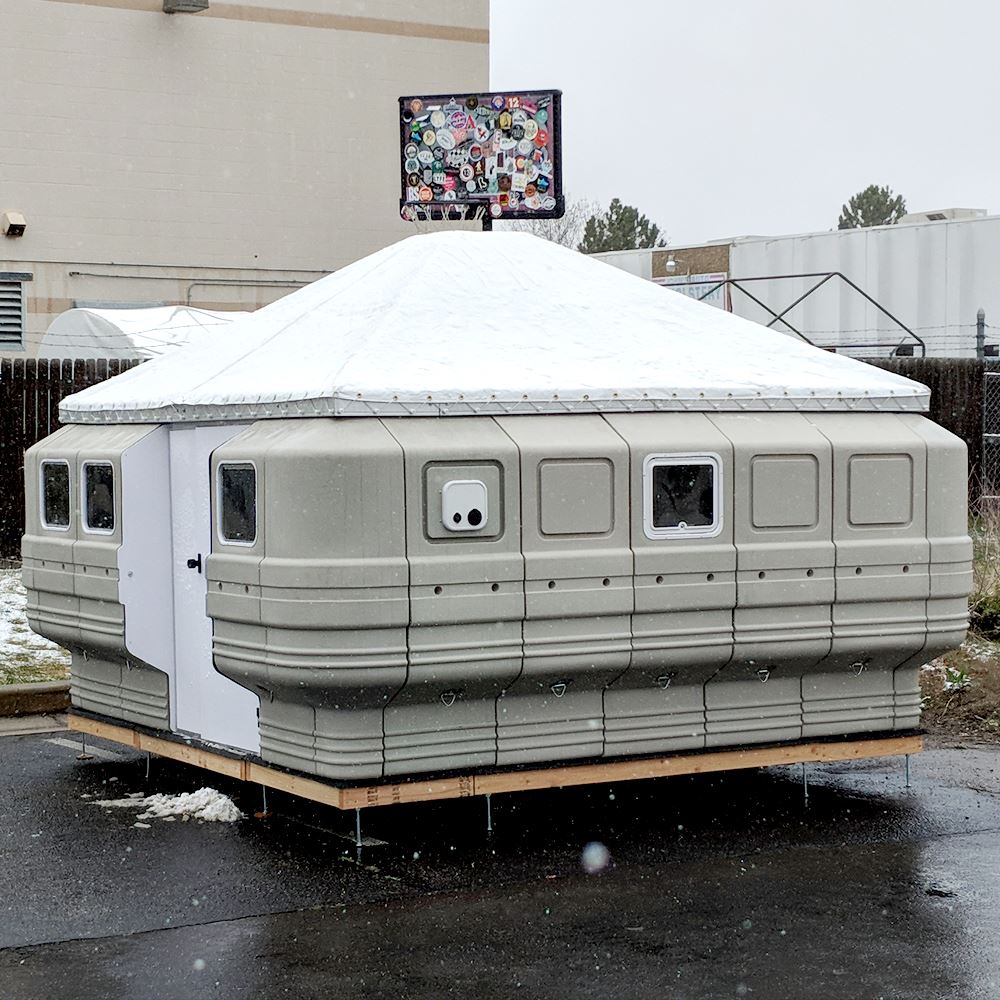 Each of the Quick Cabin's modular components weigh less than 30 pounds, making the entire structure lightweight enough for a single person to assemble.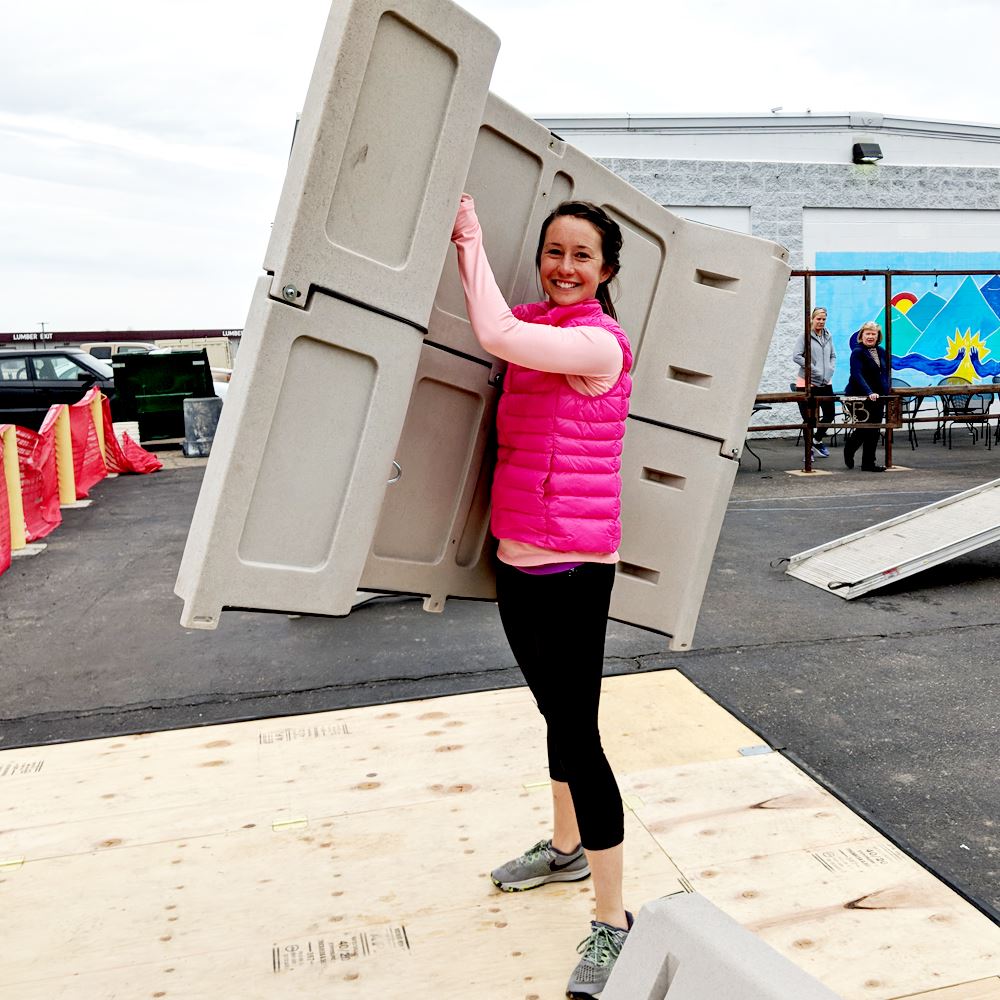 The wall panels are molded from low density polyethylene, which is lightweight but puncture-proof and UV resistant. Each panel is also filled with foam for insulation, making it perfectly suited for those chilly nights. In fact, the Quick Cabins have been field tested for years in excessively hot and cold temperatures.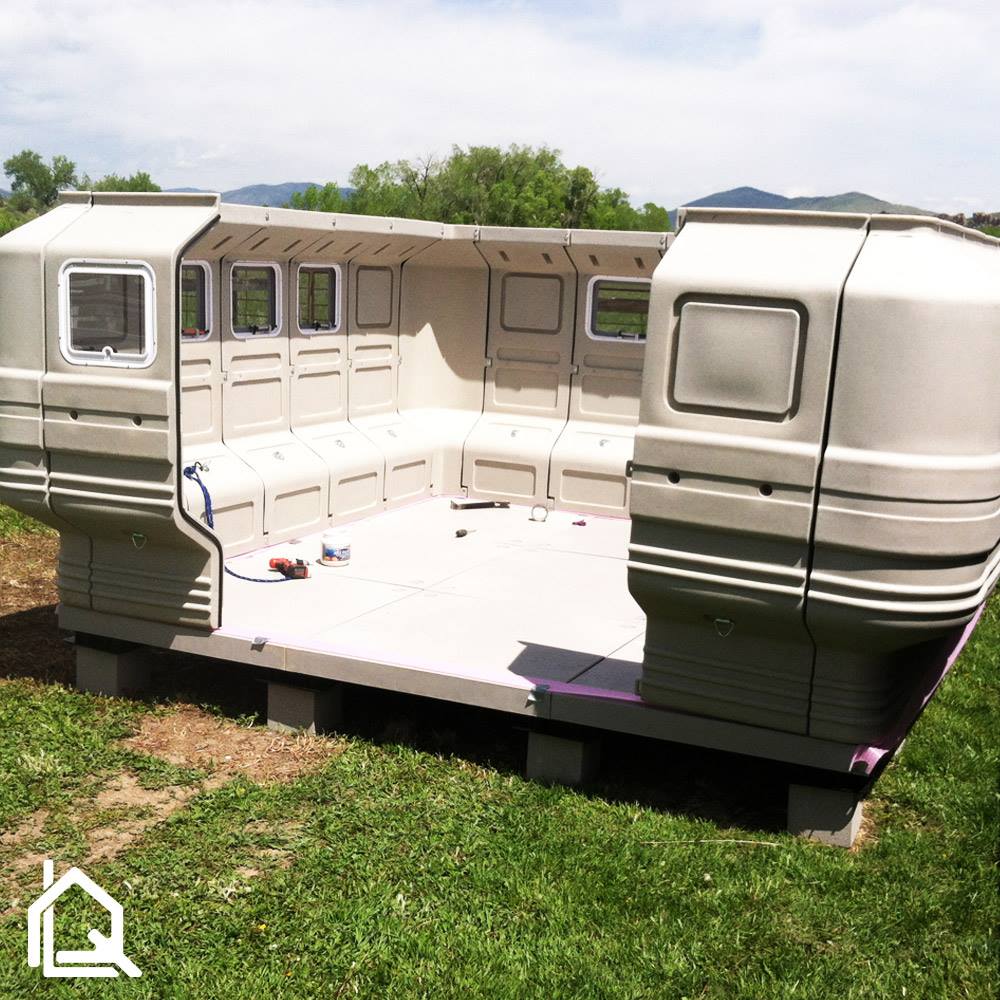 There are also threaded inserts built into the wall panels so you can easily install furnishings like folding chairs or tables.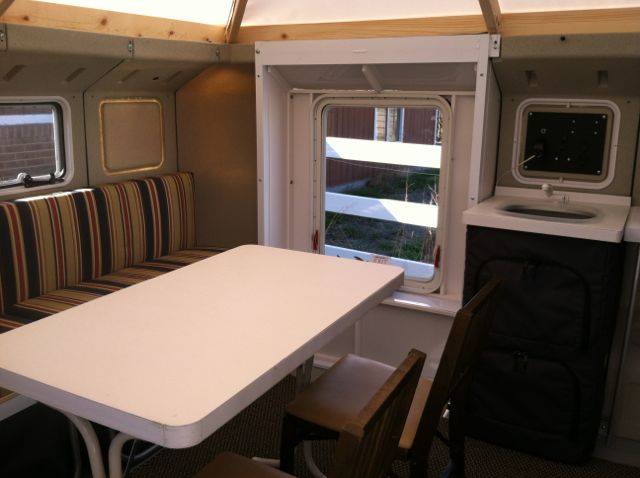 The Quick Cabin also comes with shatterproof acrylic windows that can be swung open by a push handle, letting in the pleasant outdoor breeze. A window screen and curtain rod are also available.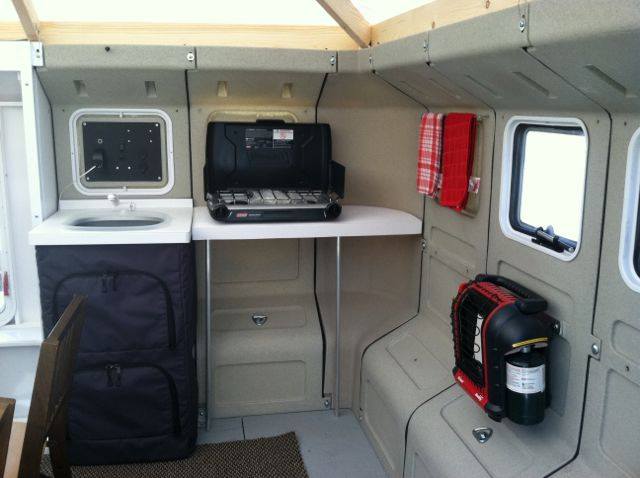 The modular cabin's roof is made from durable aluminum with a triple layer system that incorporates vinyl, dacron and nylon for UV resistance and optimum insulation.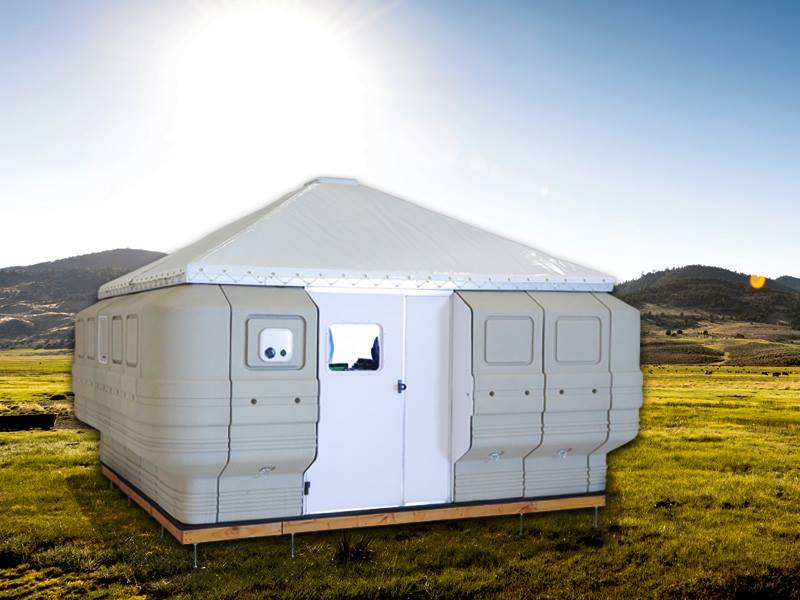 The Quite Lite company only uses materials like polyethylene and ABS plastics that are completely safe and free of toxic chemicals, so you can rest easy knowing you and your family are sleeping in a safe and nontoxic cabin.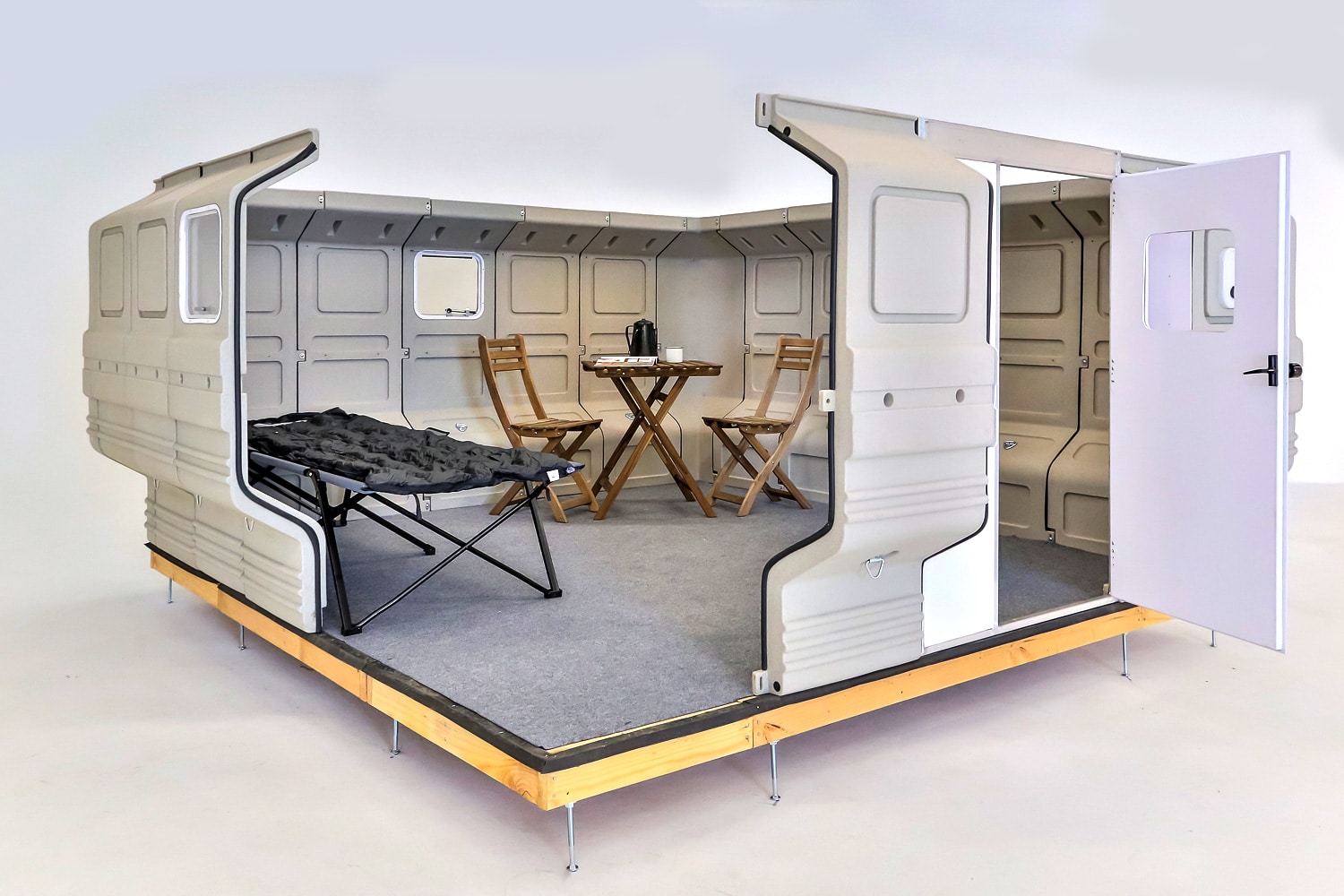 If you want a cabin that's bigger than 10x10, Quite Lite is also in the process of unveiling an extension kit that will let you expand the size of your Quick Cabin.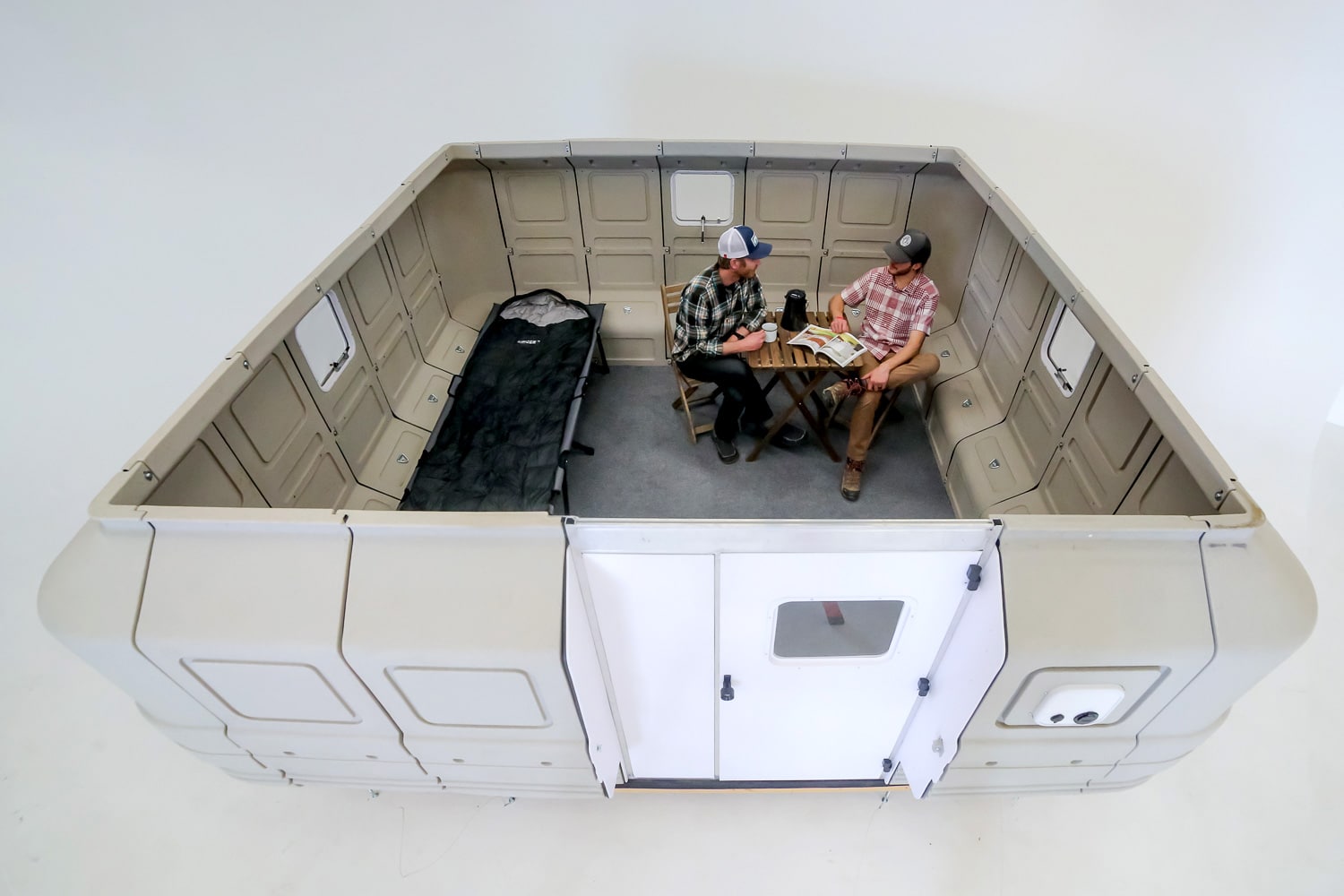 Most users can assemble the Quite Lite Modular Cabin in around two hours. Just make sure you follow those instructions!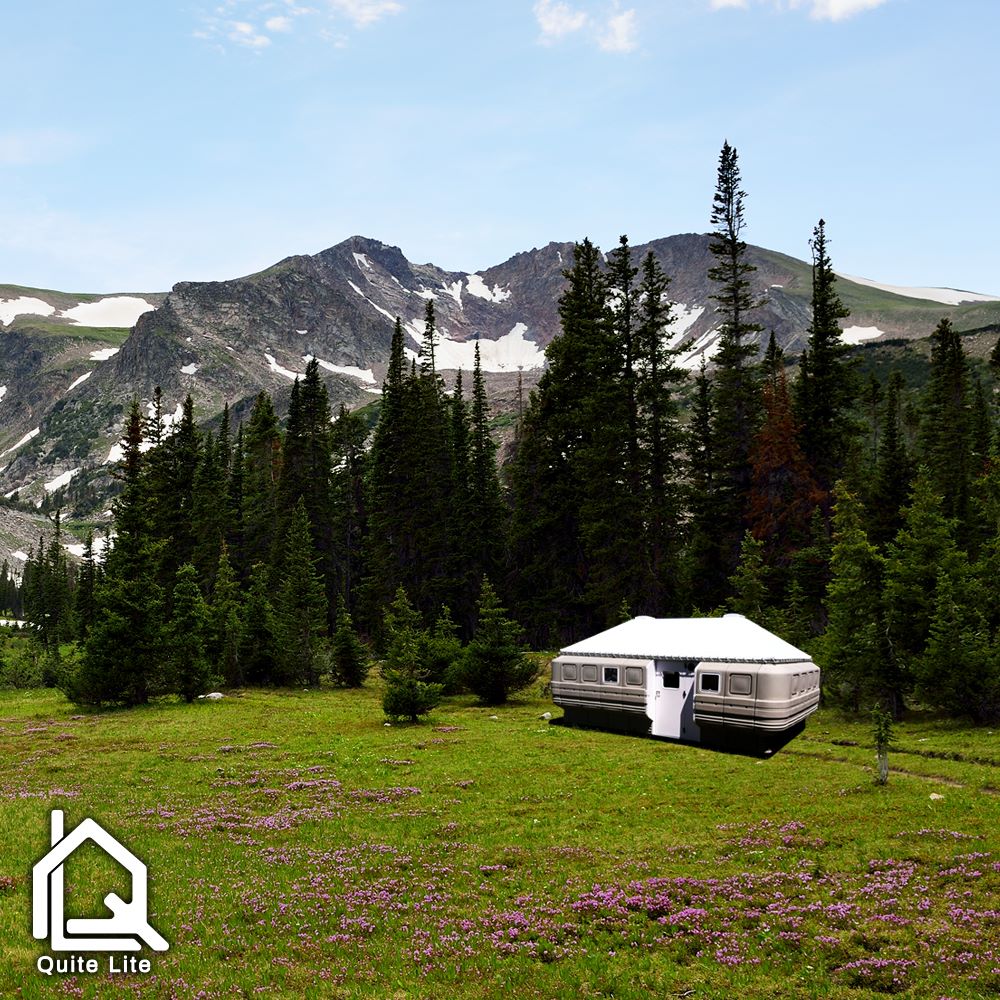 Once you order the innovative Quite Lite Quick Cabin, it can take up to 90 days to ship - but if the company has the parts in stock you can expect your cabin much sooner!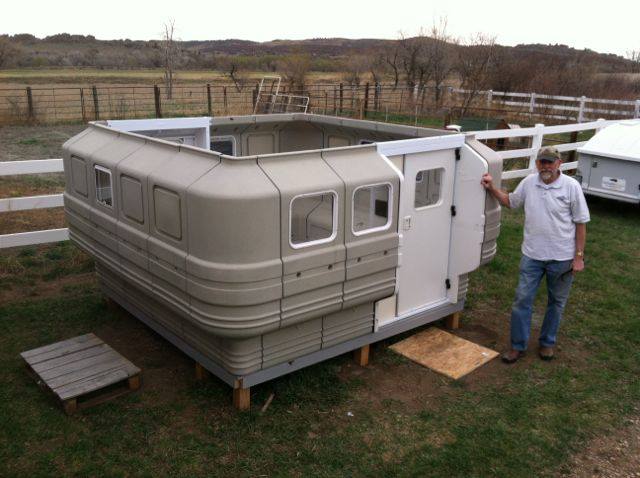 Right now the Quick Cabin costs around $7,499-$8,999, a small price to pay for an endless number of camping trips.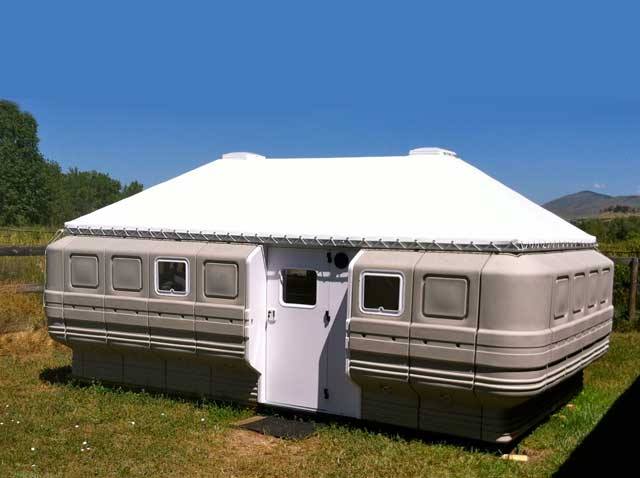 Do you like the look of the Modular Cabin but want something smaller? Quite Lite has also unveiled the Tail Feather, a lightweight and modular camper that can be towed by most vehicles.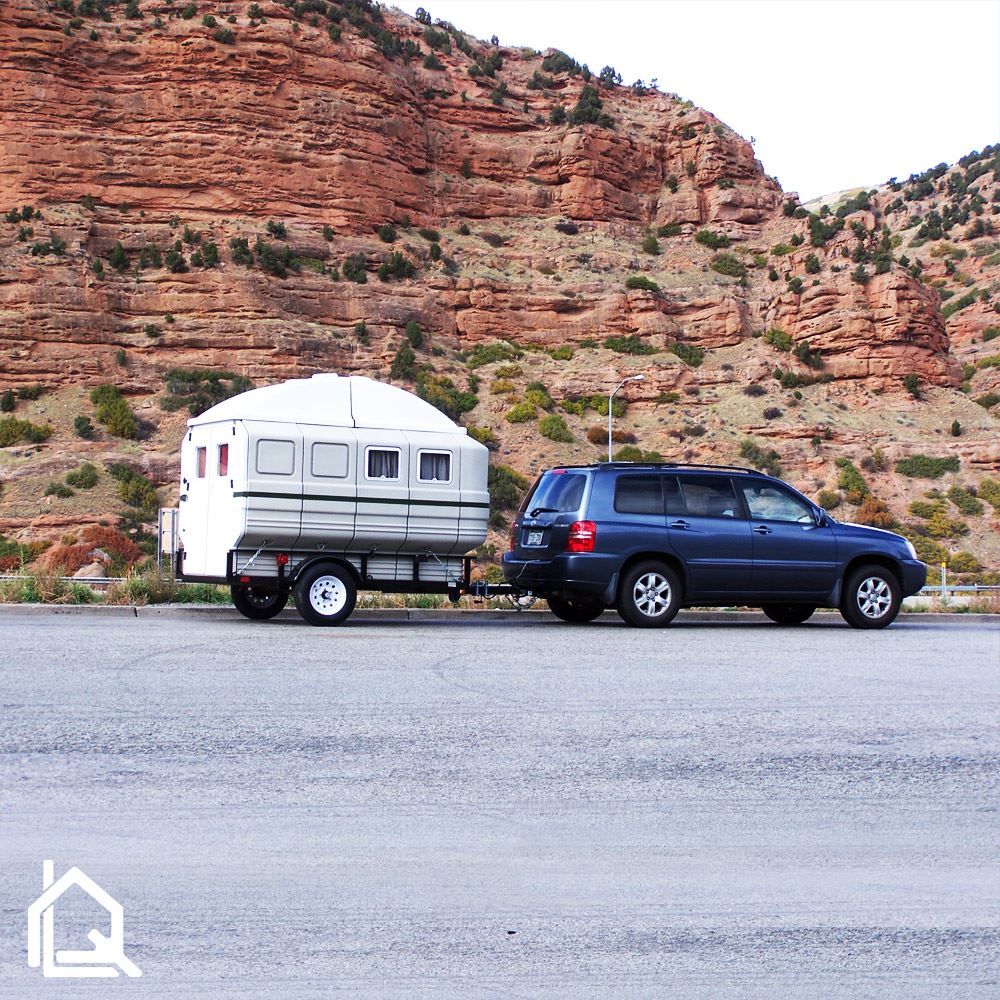 The Quite Lite Tail Feather cabin is 5 feet by 8 feet and prices start at $5,999.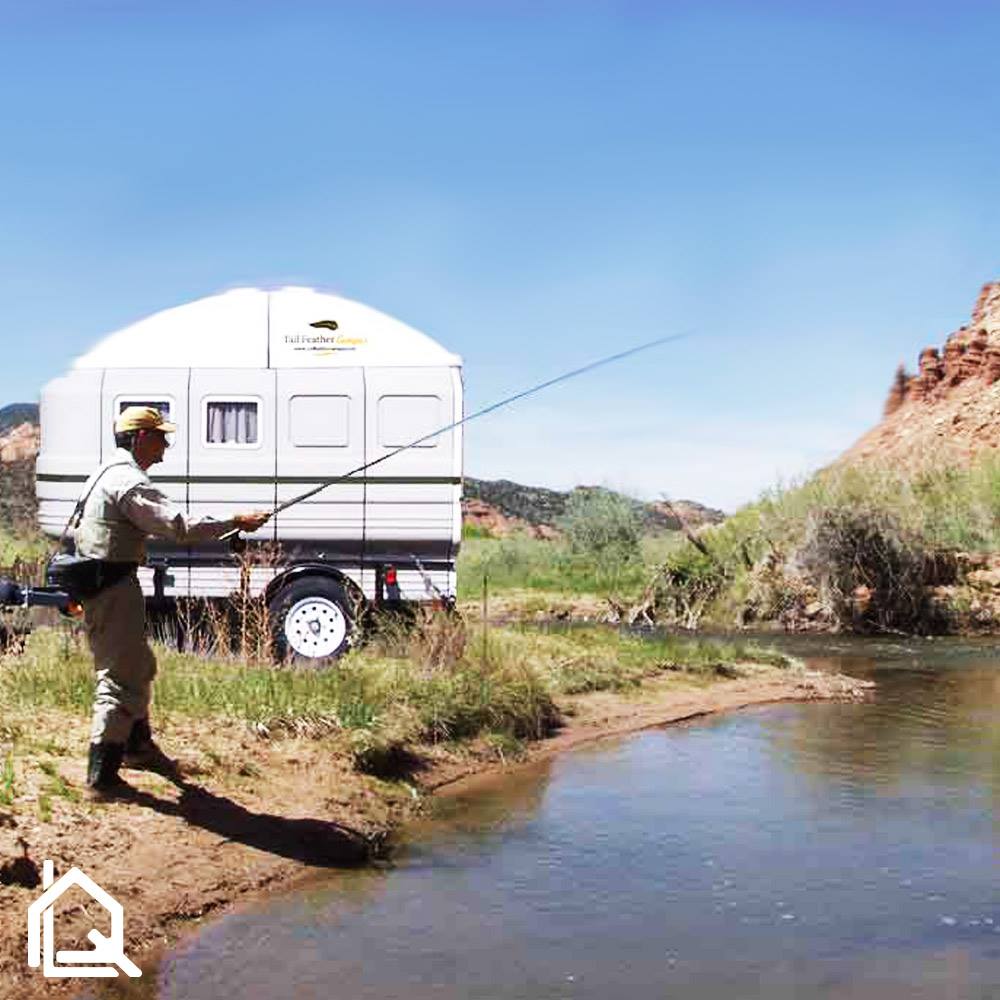 Still unsure? Just take a look at the many customer testimonials found on the Quite Lite website. Few users put it more eloquently than a customer named Elizabeth from Wisconsin, who stated simply, "The shelter is an oasis: simple, cozy, quiet. I'd like you to know that you've brought a nice thing into my life…"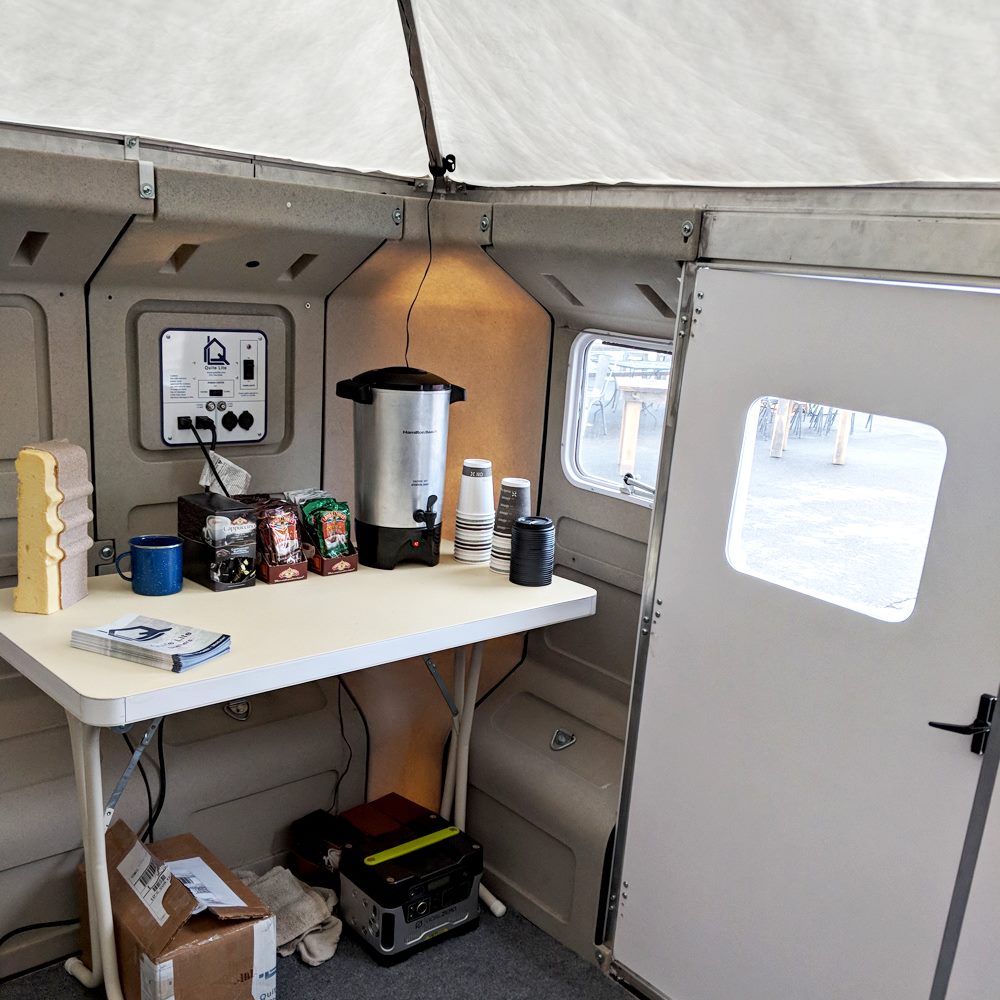 A top window on the quick cabin brings in a bit of extra sunlight into the cabin!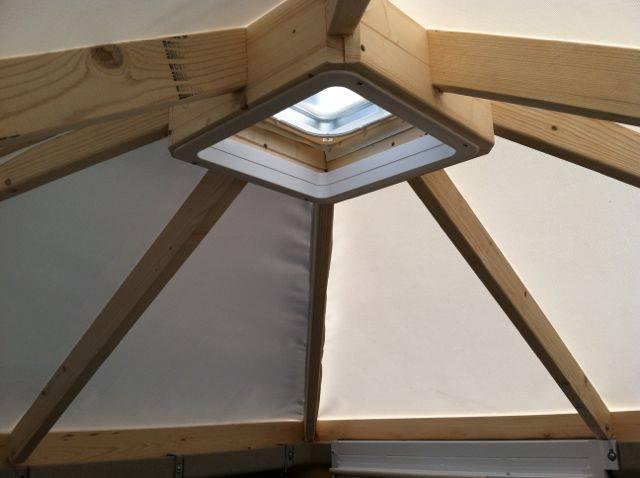 You can plug in the quick cabin into any power source using an extension cord!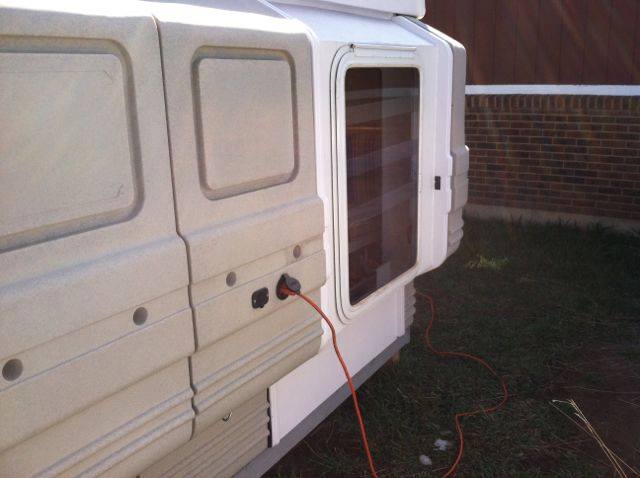 You can snag the modular quick cabin from their website starting at around $8k!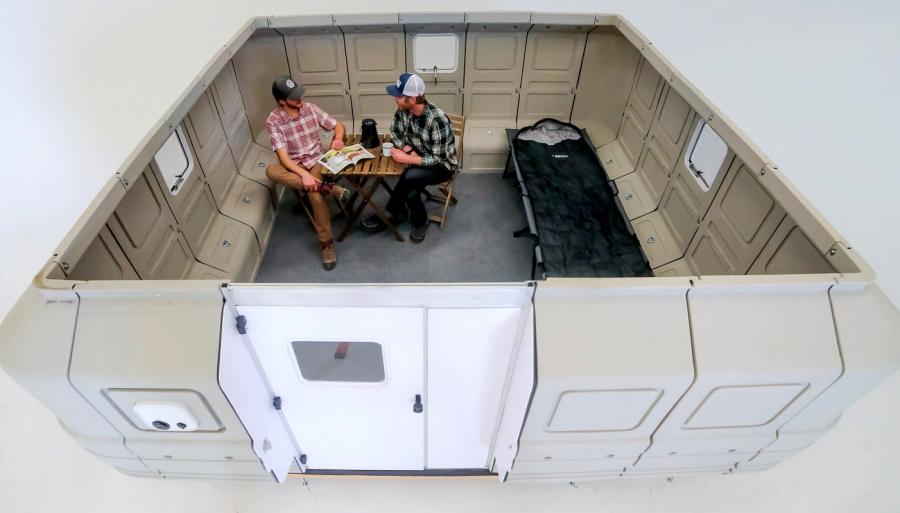 Alternatively you can get their smaller version (The Tail Feather) that can be attached and hauled like a trailer from their website for around $5k!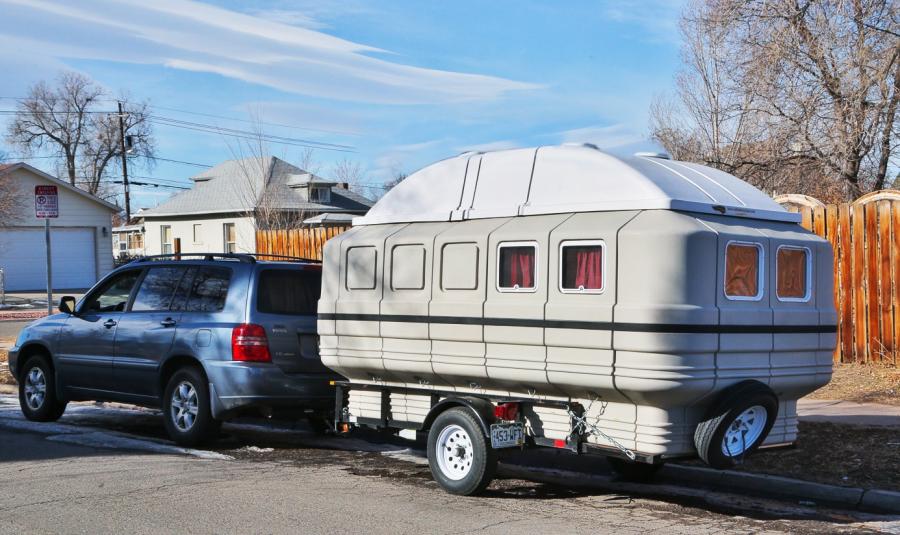 Check out the Quite Lite Modular Cabin in action via the video below!
Subscribe To Our YouTube Channel