The Shoal Tent Is a Floating Tent That Lets You Sleep on a Lake
By Ryan on 05/31/2021 1:05 PM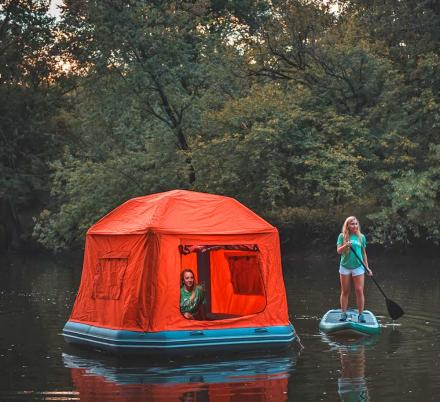 You've probably seen the Giant Floating Fishing Platform that we posted a while back that lets fisherman live on the water and acts as pretty much a mobile floating home, well now there's kind of a mini version that lets you just tent out on the water. It's called the Shoal Tent, and it's perfect for floating and sleeping on a pond, lake, river, saltwater flat, spring creek, and more.
As they state on their website: The world is now your waterbed! Perfect for sleeping under the stars in what could be the most peaceful night sleep you've ever had. That is assuming it's not extremely windy and wavy on whatever lake or river you're floating on.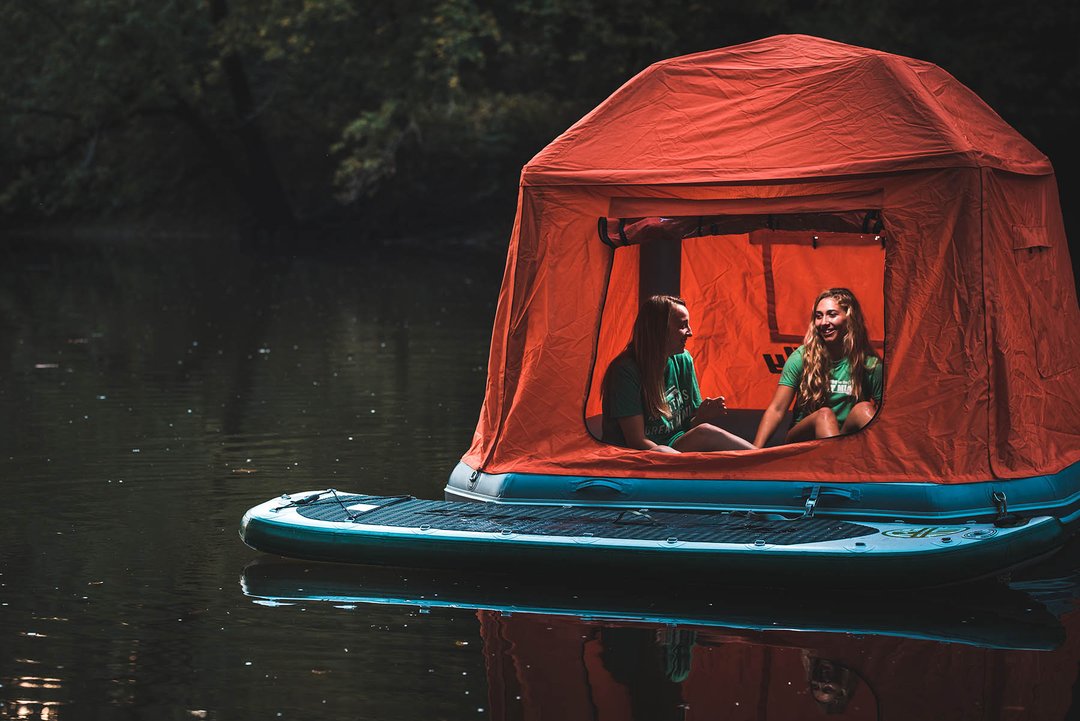 Since the Shoal Tent is completely inflatable, there's no tent poles or excessive and complicated instructions and processes to get it set up. Just inflate the 3 separate chambers in the floating tent, and you'll be up and running as fast as your air-pump can inflate it.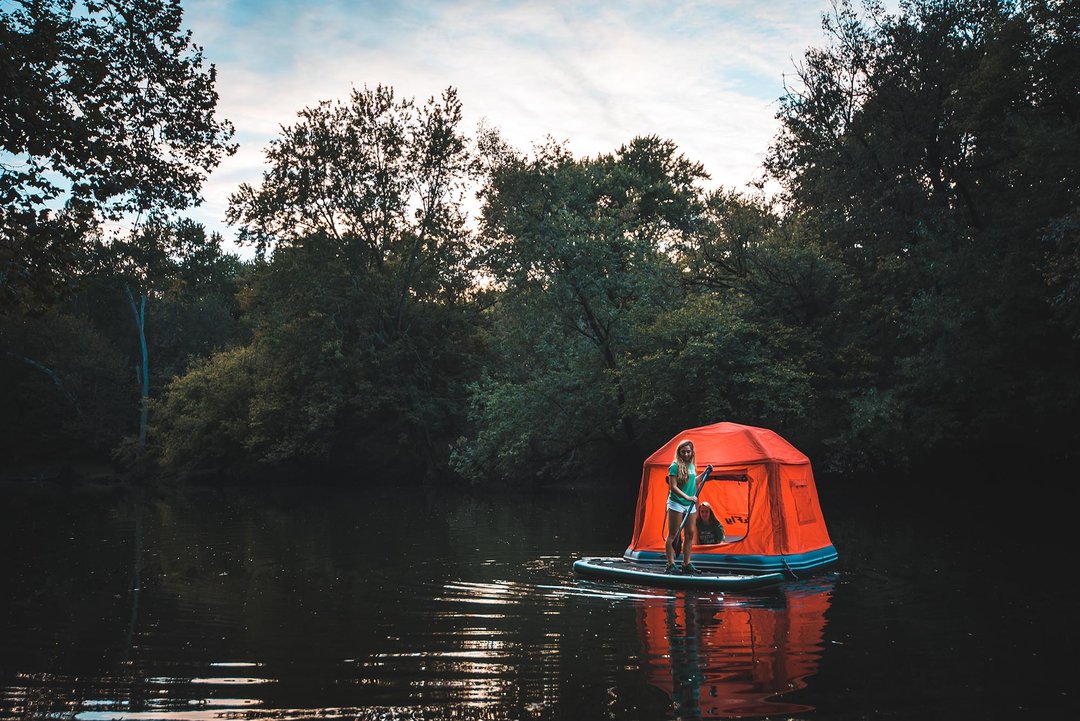 Once fully inflated, the floating camping tent measures 8 feet x 8 feet, and provides up to 6 feet 3 inches of standing room in the center of the tent. Inside the tent provides ample room for anyone 6 feet 3 inches tall or smaller plenty of room to sleep, though if you're taller than that you can sleep diagonally, or rest your head on the side tubes of the tent.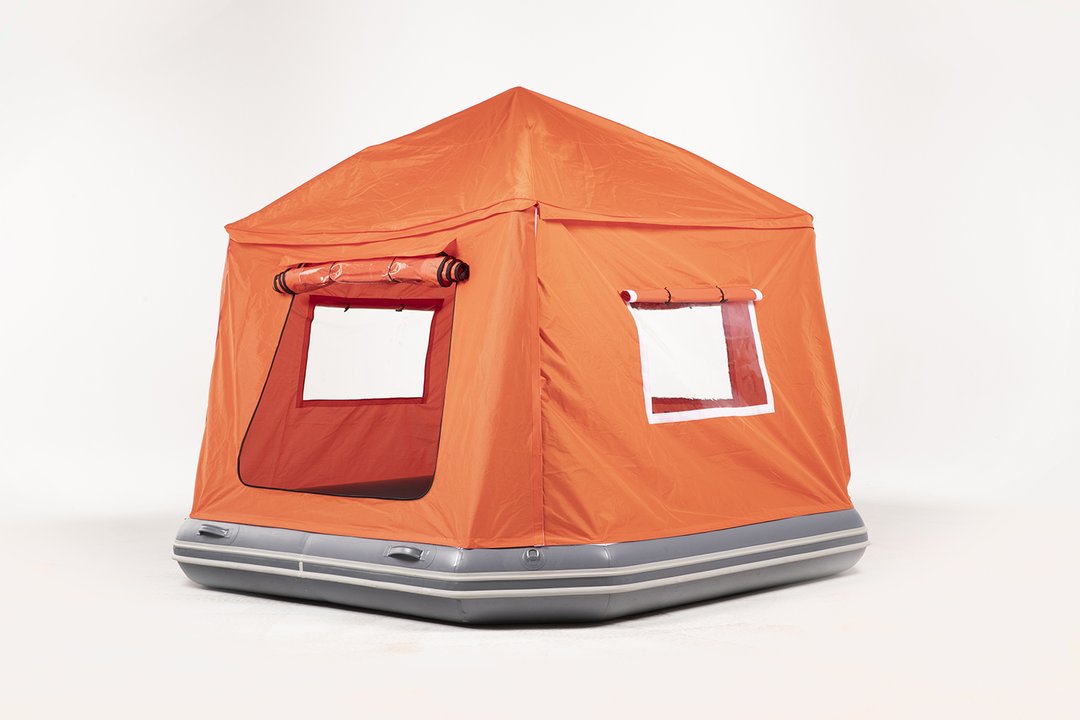 The inflatable tent features a thick 6 inch high pressure floor that doubles as an air mattress, durable D-rings on the outside of the tent for easy anchoring, roll-up windows on the sides of the tent, the tent fabric is super heavy-duty, is completely waterproof, and is sealed tight when closed using heavy-duty #8 zippers.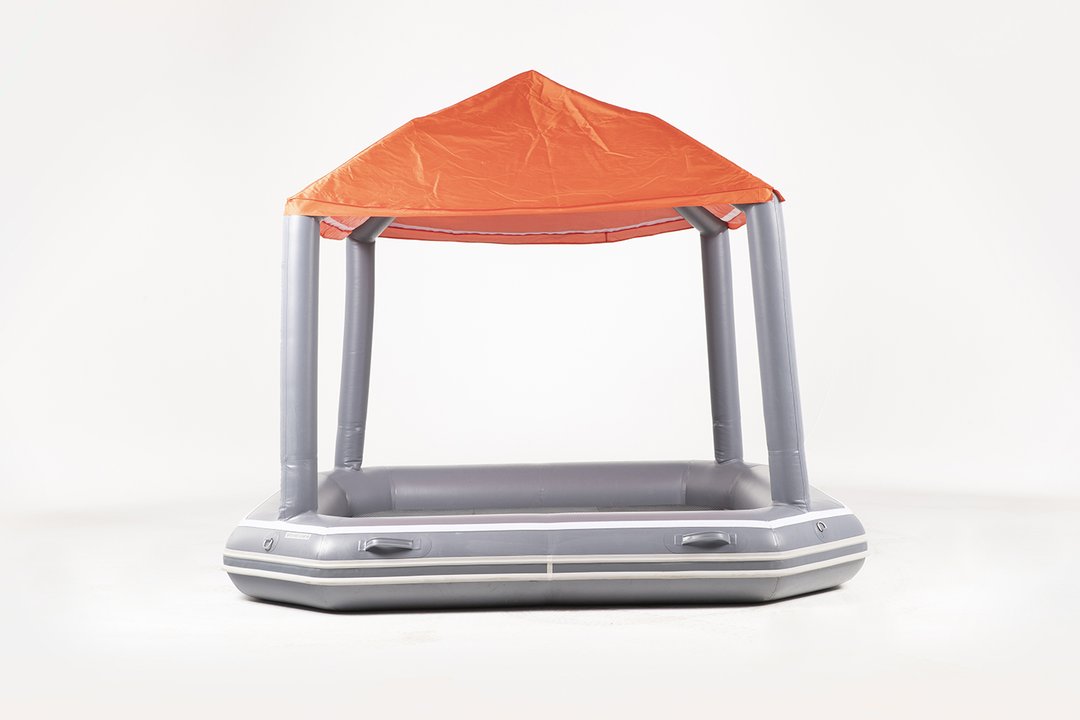 The floating lake tent rolls up burrito style when you're done, and has a carry/storage bag that measures 60" x 24" x 18" when packed with the tent. It comes with the storage bag, a patch kit, a manual foot pump, and weighs approximately 130 lbs.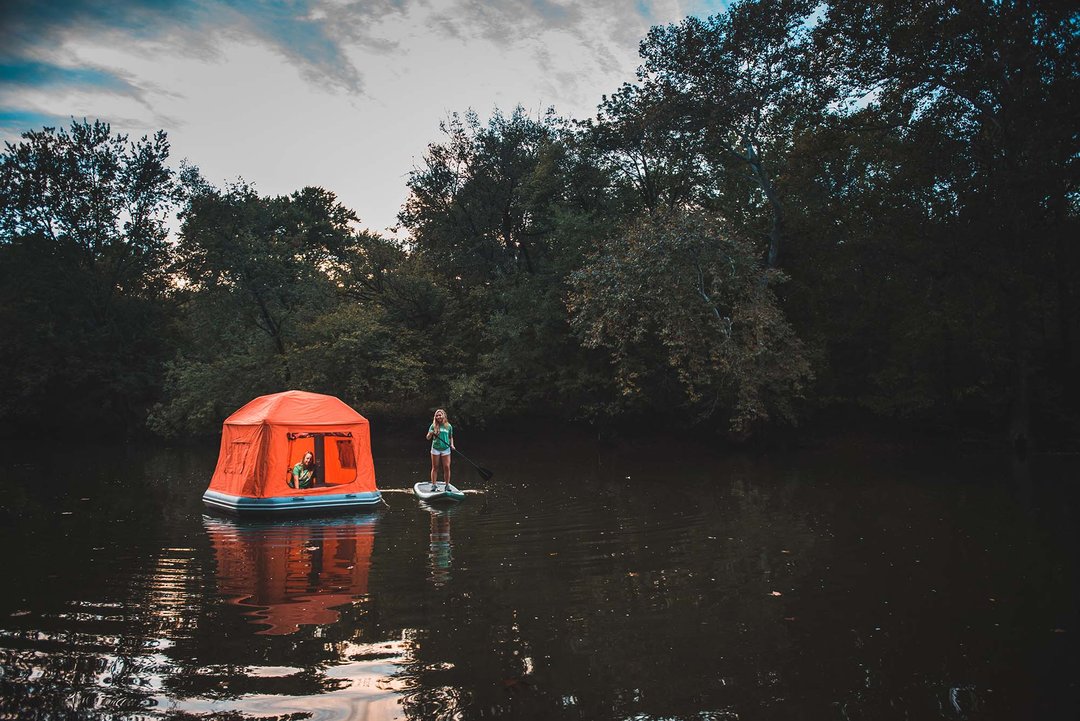 Check out the Smith Fly Shoal Tent in action via the video below.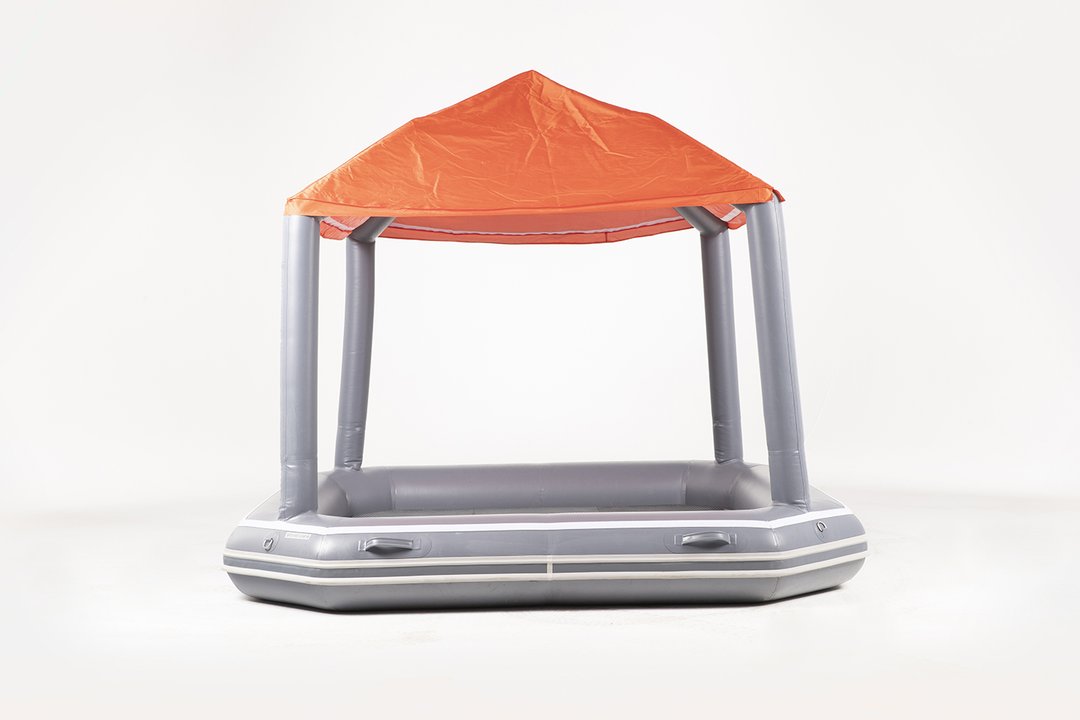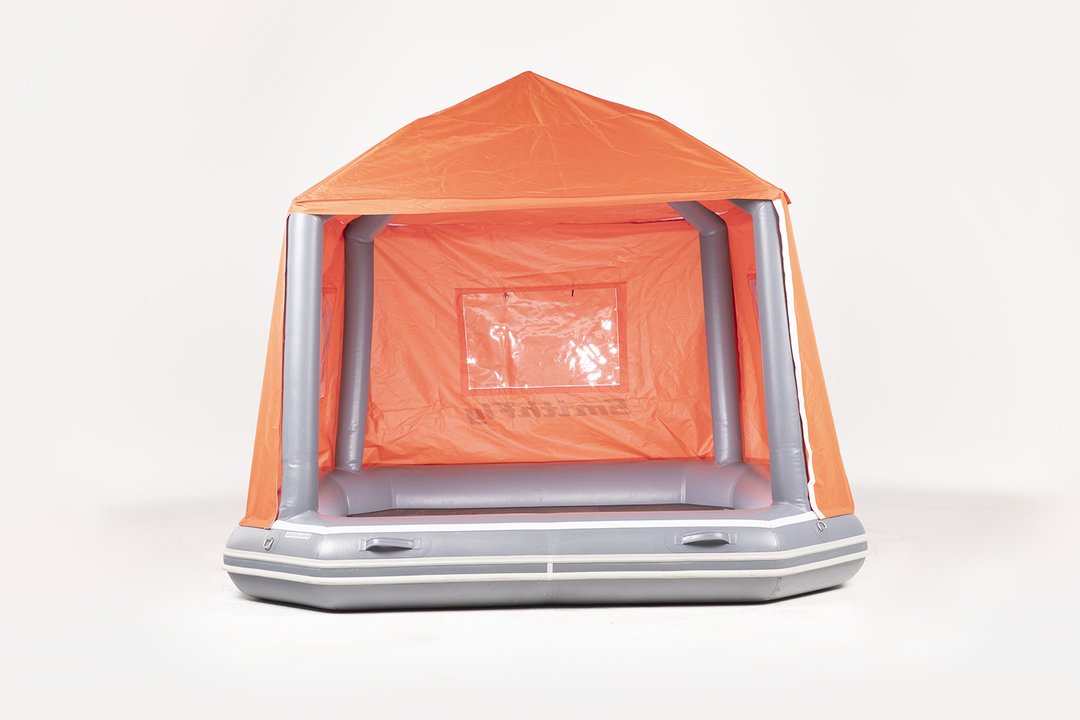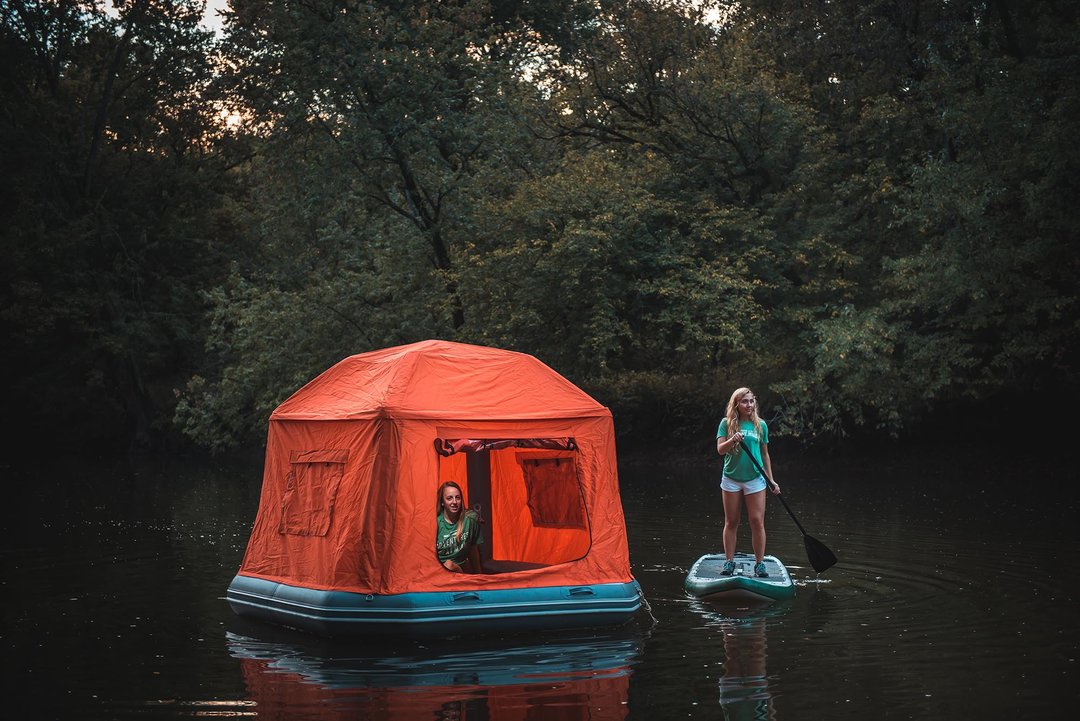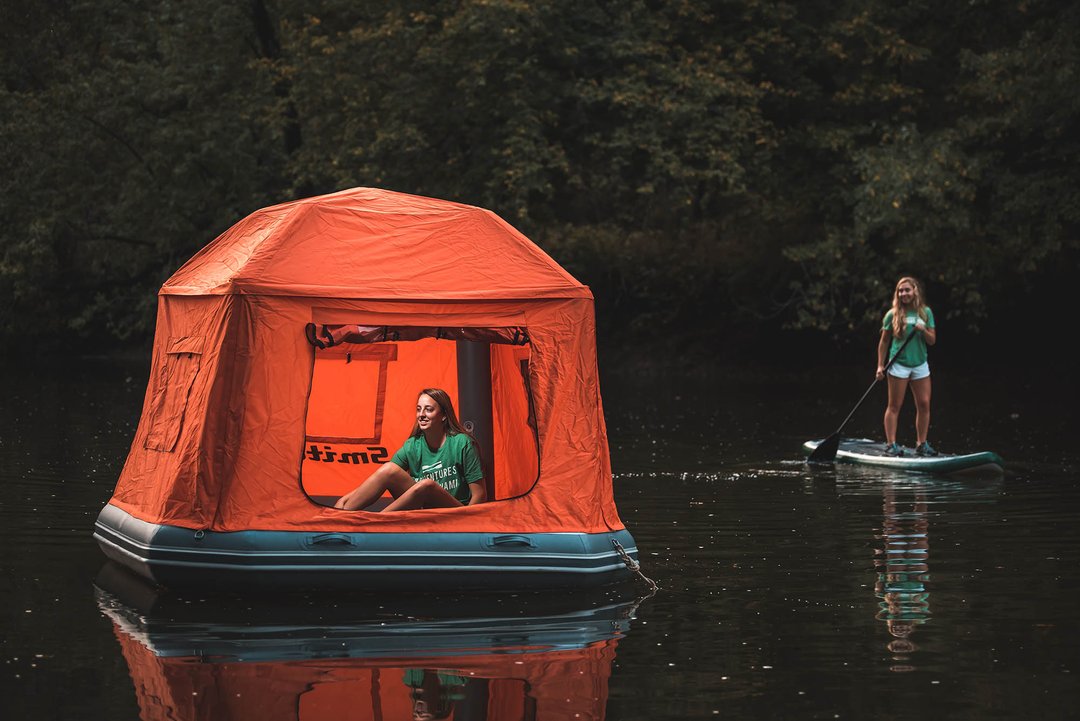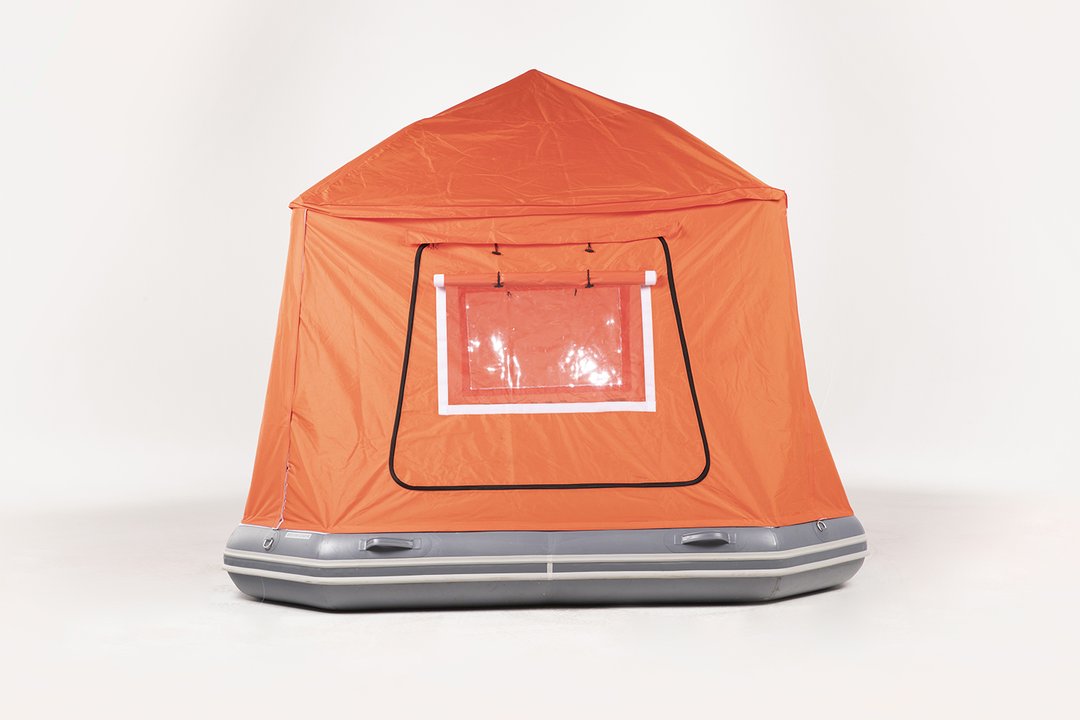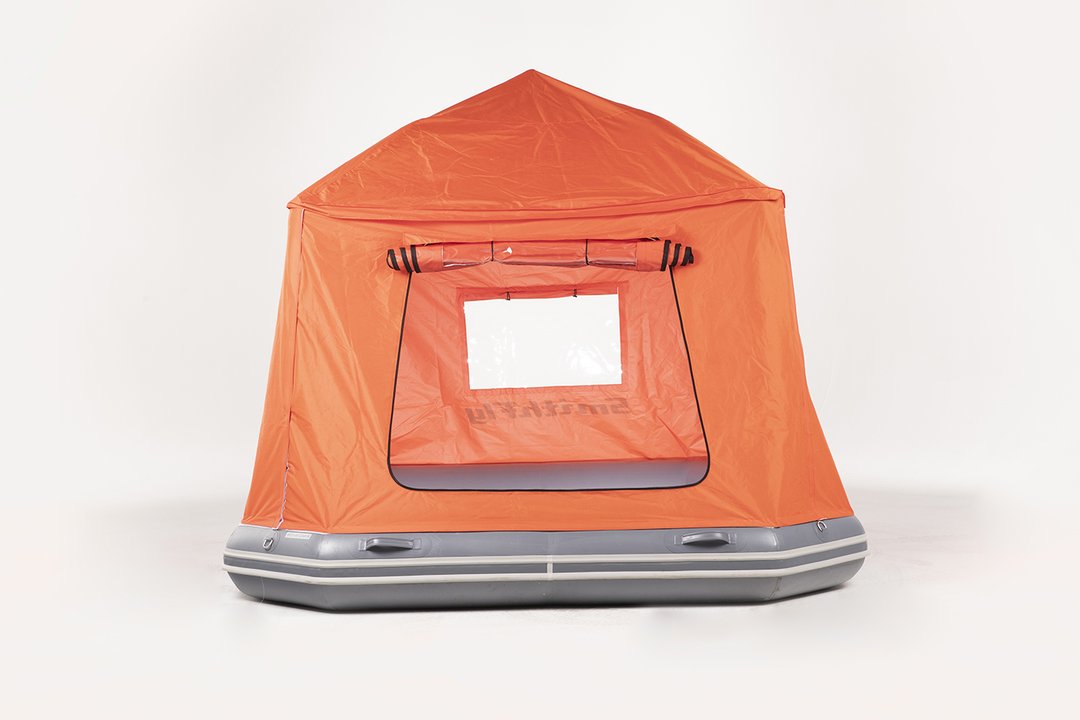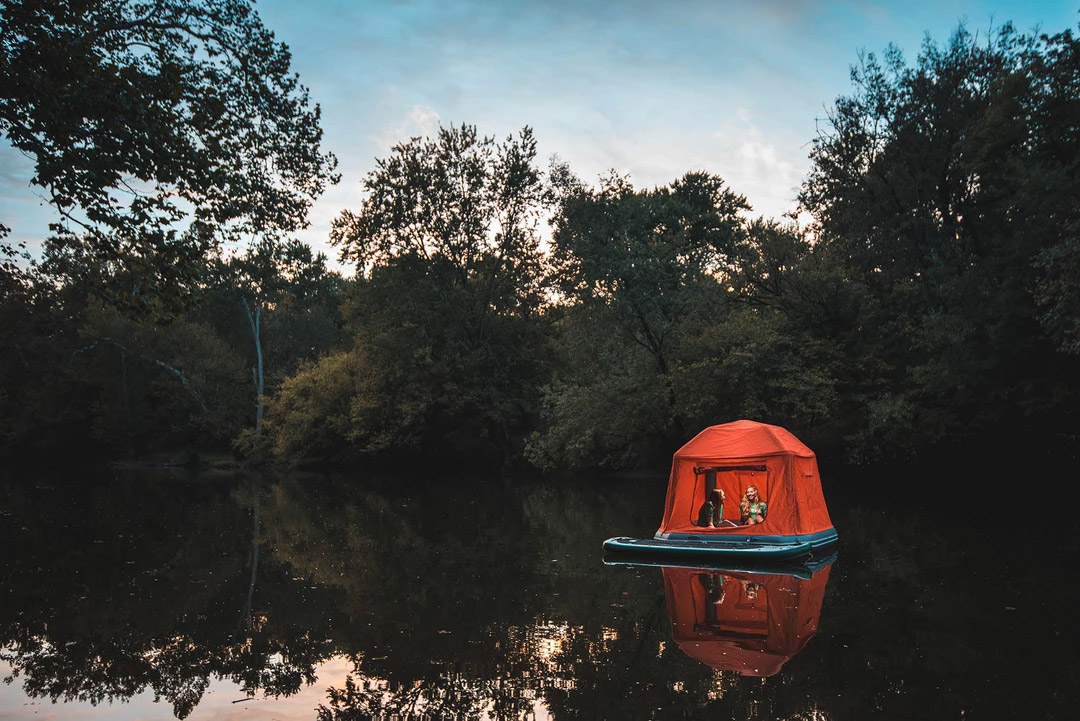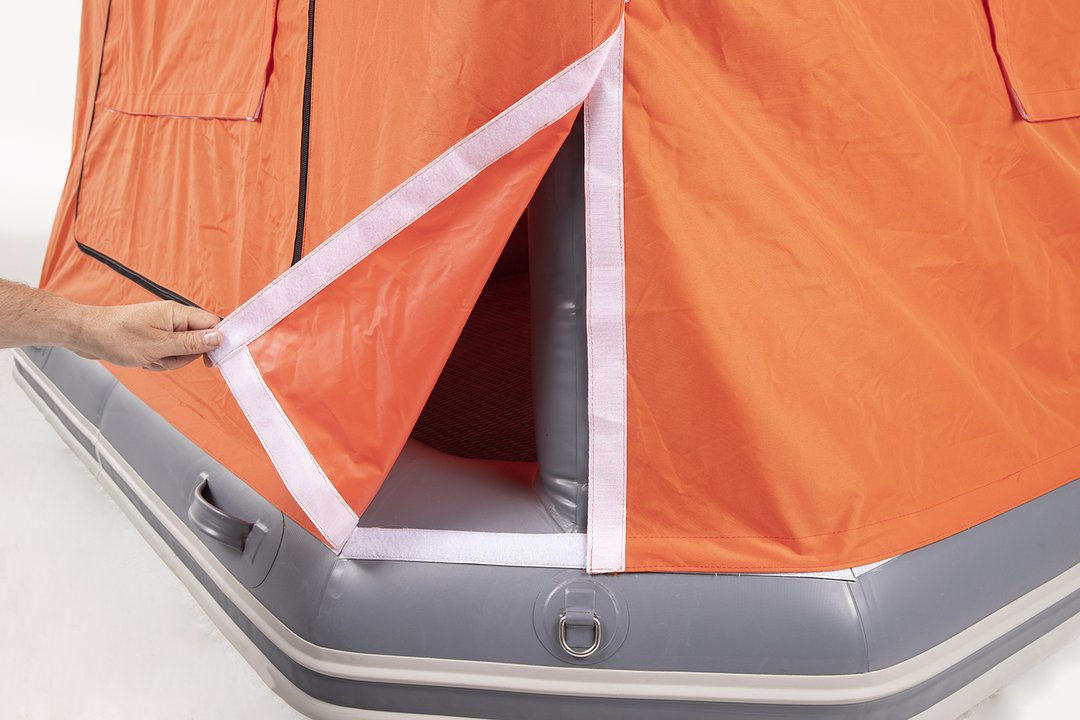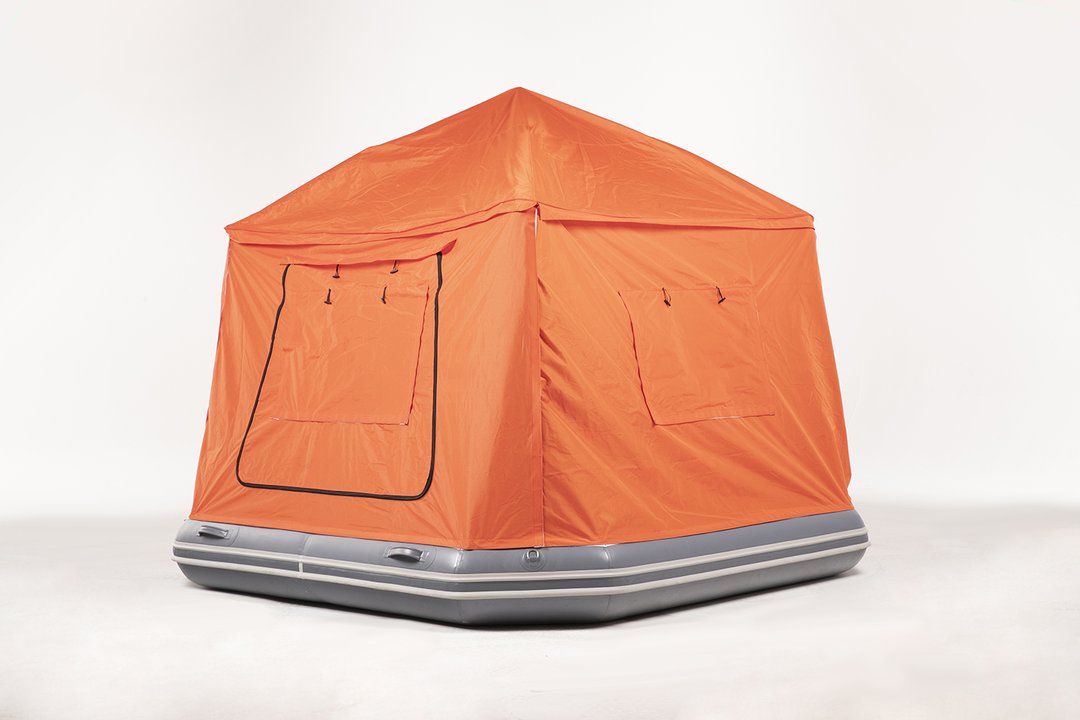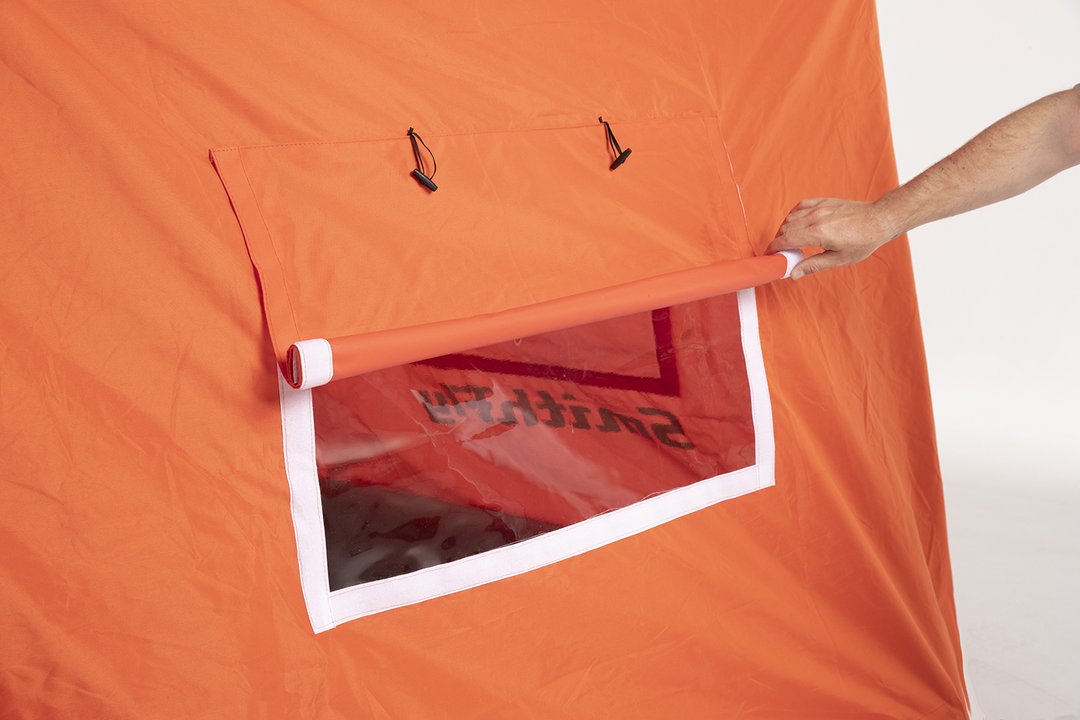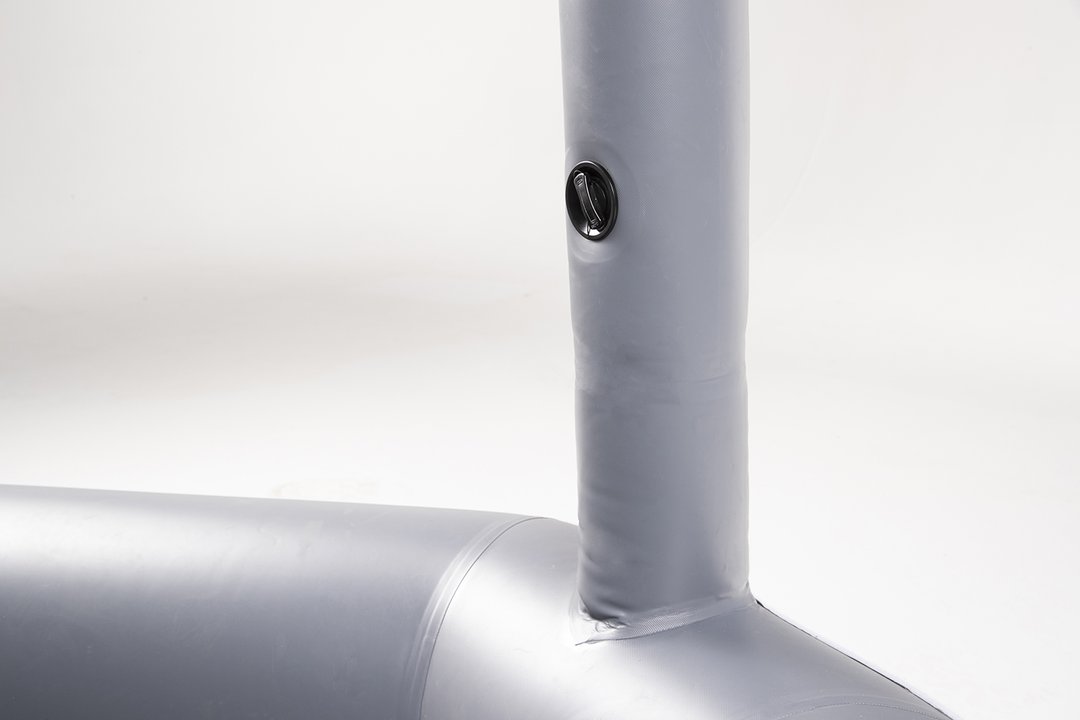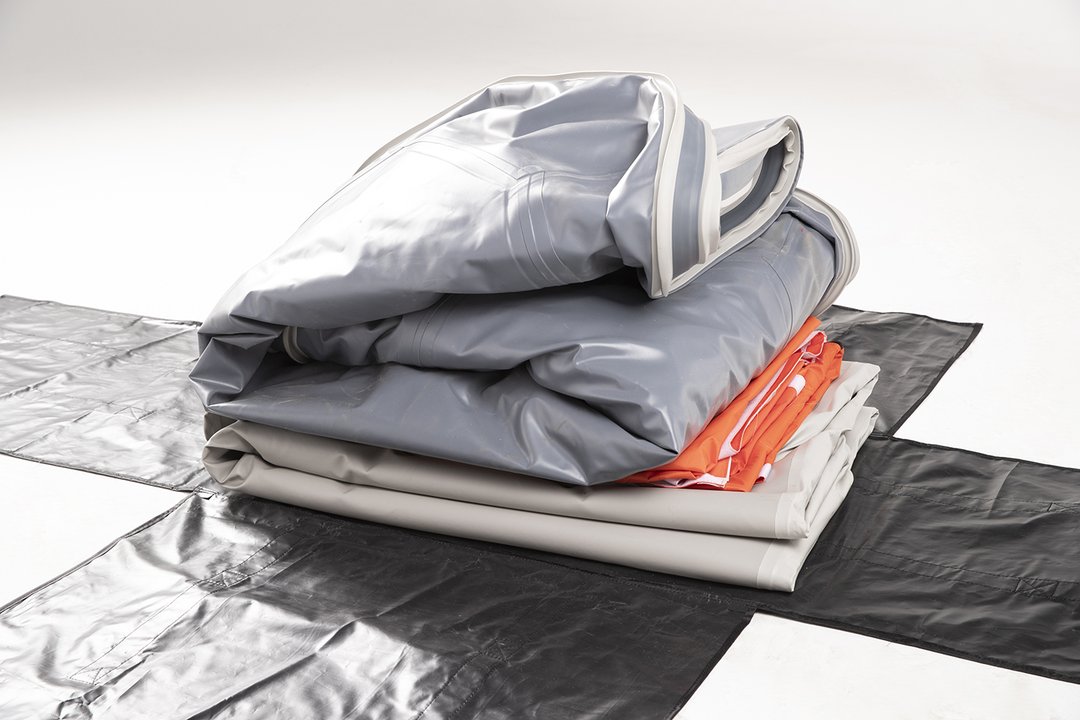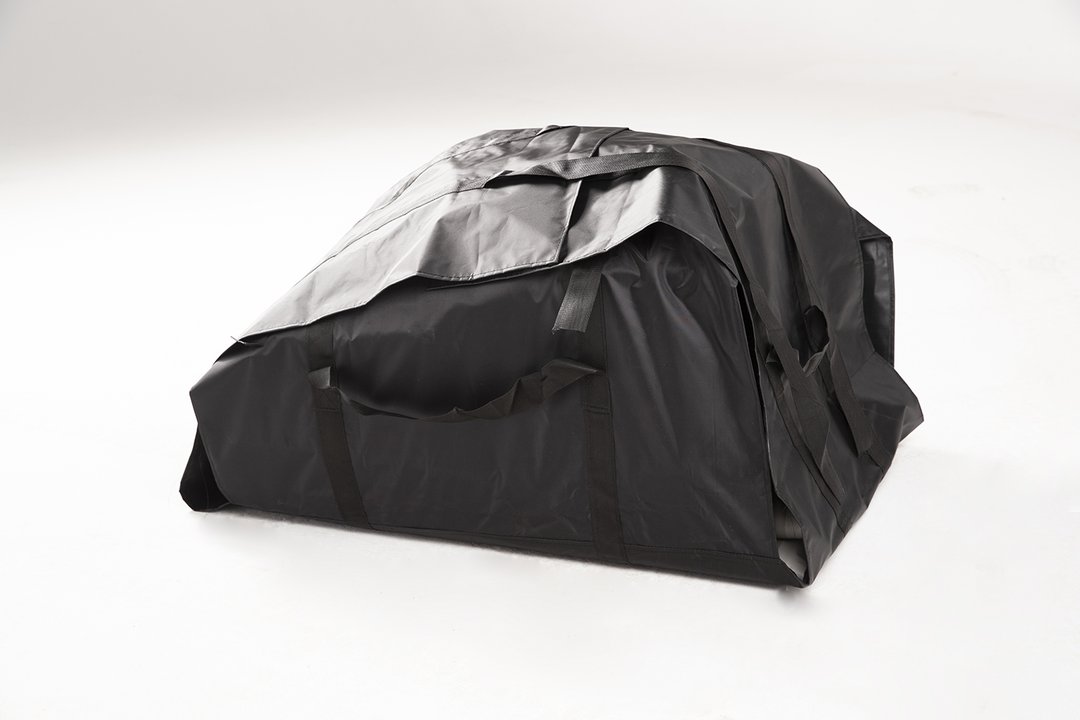 Subscribe To Our YouTube Channel