Your Cat Can Now Have Their Own Luxury Apartment
By Ryan on 05/26/2020 2:04 PM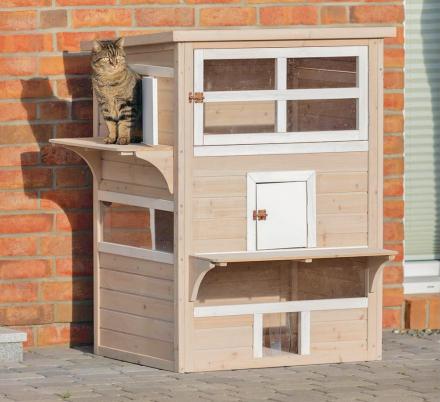 Dogs get fancy dog houses, so why don't cats get their own cat houses? Though we can only assume a cat would be to dignified to call it just a house, they'd prefer something like a luxury condo or apartment. This unique outdoor cat house gives your cat just that, a luxurious retreat from the harsh elements outside, and by harsh elements, I mean light foliage, and that light summer breeze.

Add-ons: Screen Attachment
The outdoor luxury cat apartment is aptly named the Gatsby Cat House, includes three different levels inside the apartment for your cat to explore and seek shelter in. It features shingles on the top to provide ample protection from the rain if they happen to get stuck outside during a rainstorm.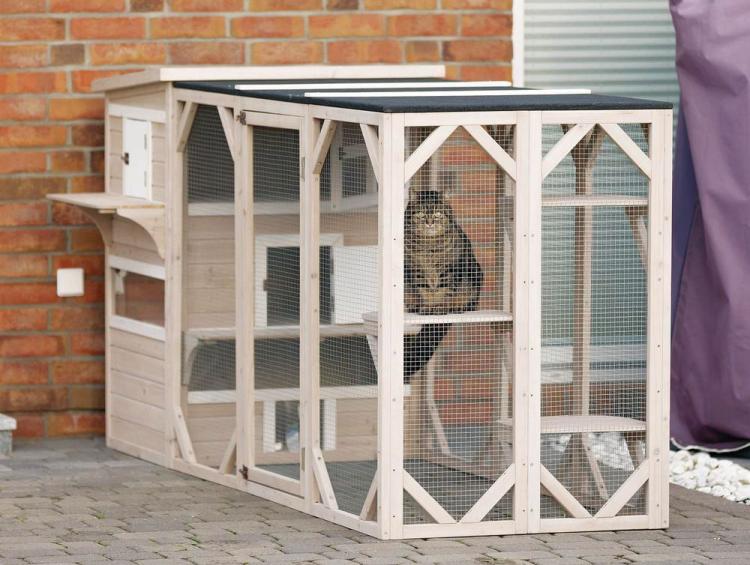 It's perfect for outdoor cats of any size, and features 1 entry door on the bottom level, a nice luxurious balcony on the third and second level where they can perch and get a great view of their surroundings, along with windows on the second and third levels.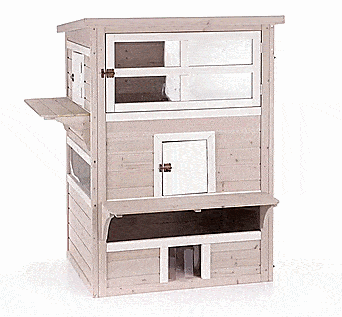 The luxury cat apartment house is made from solid wood, composite asphalt shingles, along with metal, and it features a weatherproof finish that's perfect for the outdoors. You'll need to assemble it up on delivery, and one fully put together it'll measure 45.5'' H x 34.25'' W x 25'' L.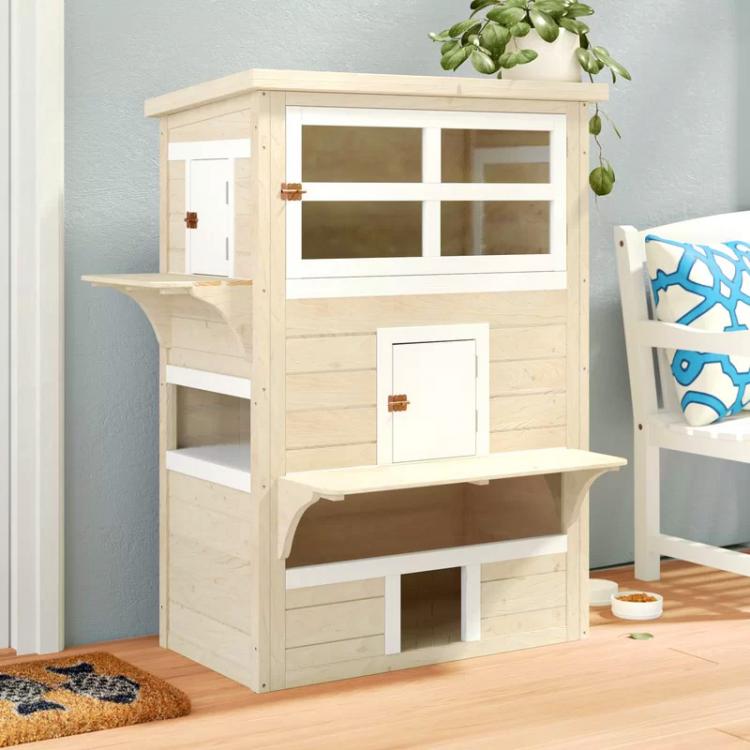 The luxury cat condo can support cats up to 15 lbs, is best used with 2 or less cats at a time, uses a latch enclosure system, can be used both indoors and outdoors, and is light grey and white in color. The outdoor cat house also has a side that completely opens so you can easily access your cat if they happen to not want to come out.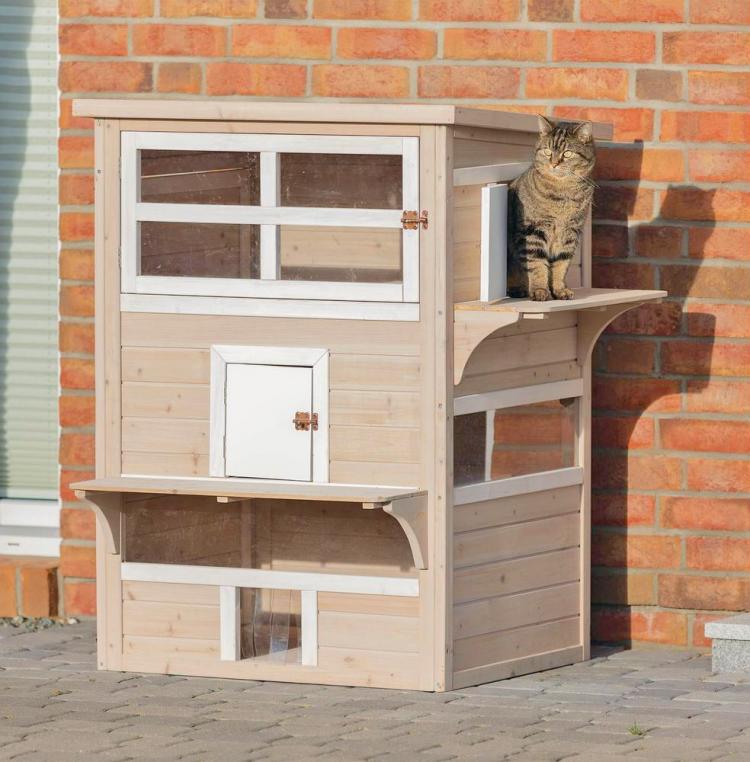 Optionally, the outdoor cat apartment can be used with an add-on screen and wood attachment that'll give your cat more room to move around in while still keeping them contained. This screen add-on is best used when locking the balcony doors so they can't exit and run-away.