This Company Sells Those Mini Display Camping Tents Which You Can Use For Your Cat
By Ryan on 10/08/2021 8:00 AM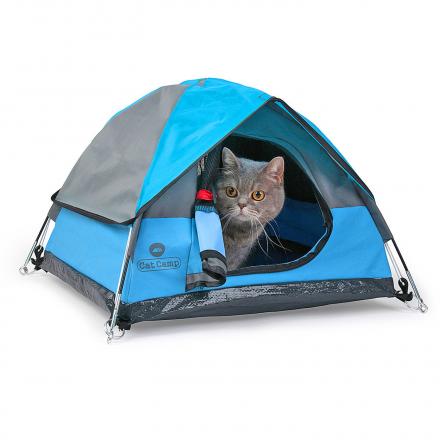 You know those little model tents at retail stores like Gander Mountain and Dick's Sporting Goods that allow you to see what the tent will look like when it's fully setup at a fraction of the actual size? Well, I'm thinking the maker of these cat tents just stole a shipment of those and started calling them cat tents.
None-the-less, the Cat Camp is a miniature tent that is made for your cat to sleep in, play in, lick itself in, or really just do whatever cats do while they're by themselves in their confined quarters.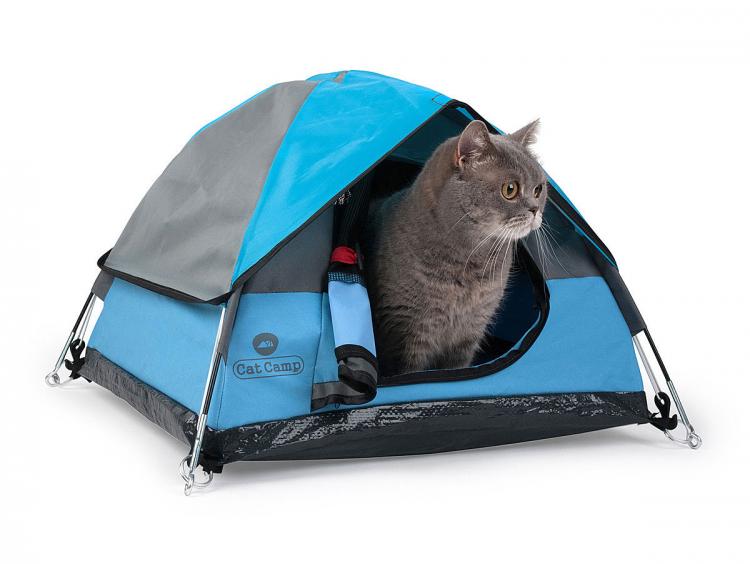 Your cat never gets to go camping with you, so why not allow them to do some camping while they're at home to make it seem like they're participating...?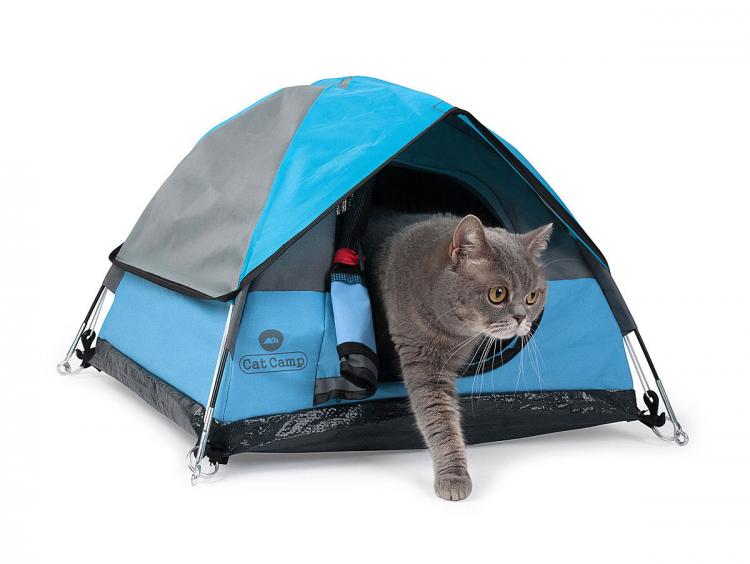 The mini cat tent has a side-zipped front entrance for if you're looking to lock your cat in for whatever reason, or lock your cat out. Plus the tent has a secret hidden trap door on the back of the tent for crafty and smart cats who would like to sneak their way out.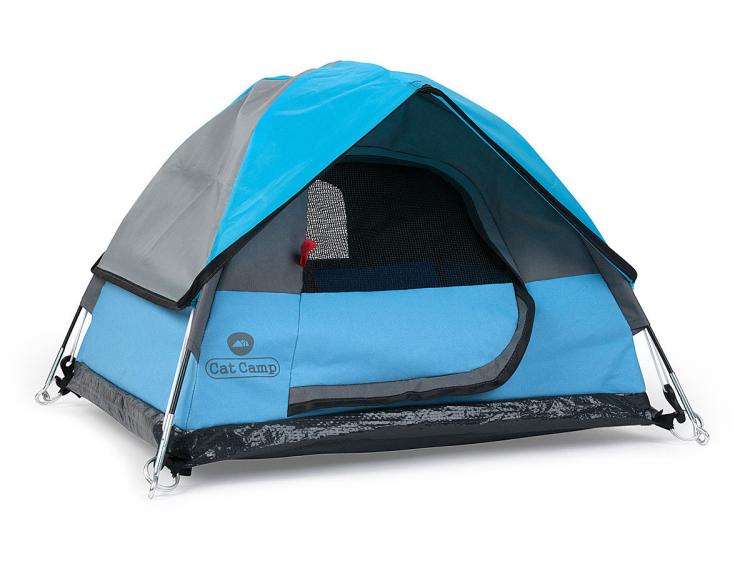 Each cat tent also comes with a durable heavy-duty weather cover so if you did actually want to bring your cat camping, and you decided that you don't want your cat sleeping in your tent with you, you could technically banish them outside to their own mini cat tent and they would probably survive.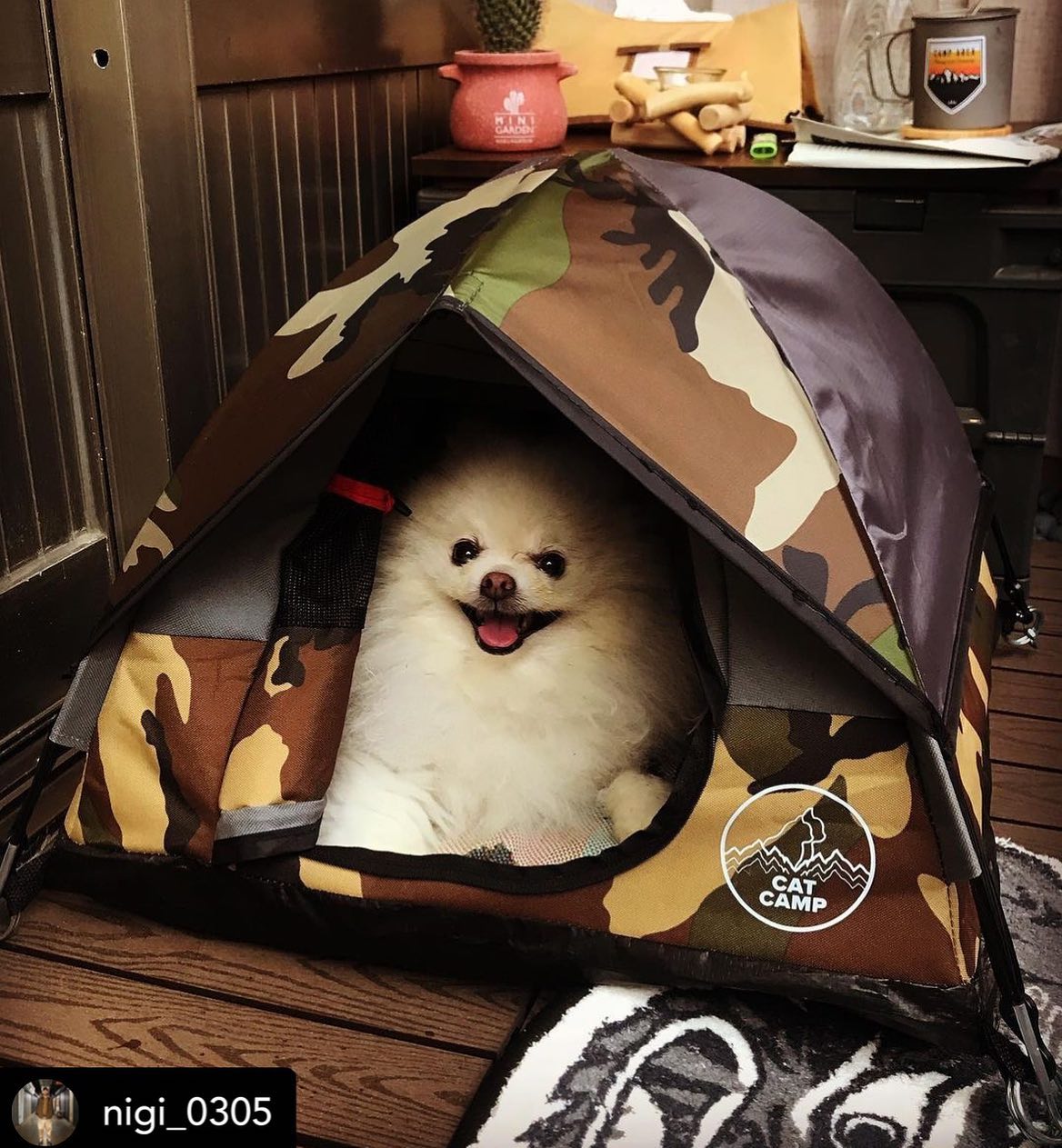 The cat tent is made from durable and high-quality custom material that's consistent with pretty much any modern tent materials, and has a microfiber fleece layer on the inside of the tent for comfy goodness that will make your cat never want to leave, which can be easily removed for cleaning.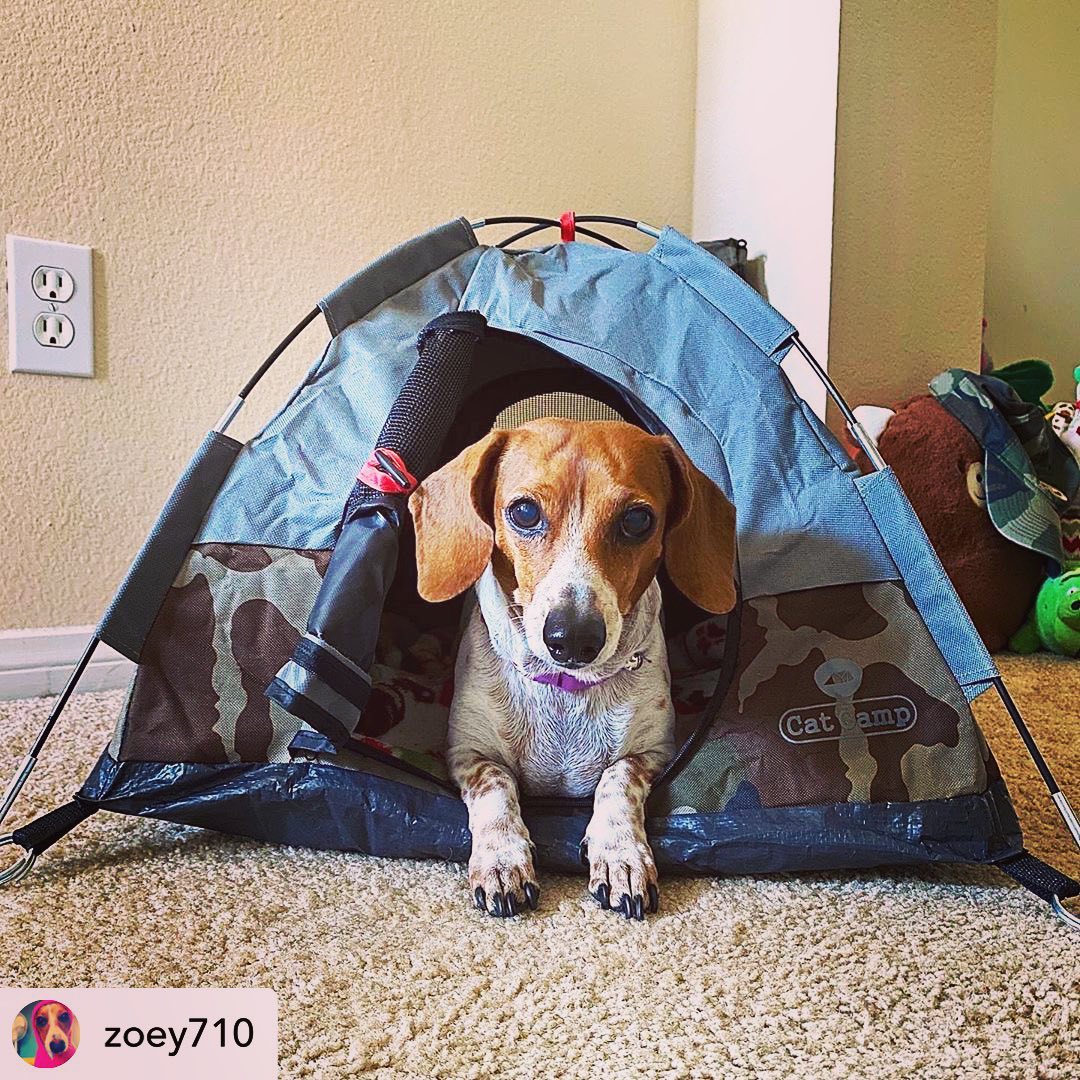 The mini cat tent measures 14 inches tall x 21.5 inches wide x 21.5 inches long, and could probably accommodate a small dog as well, if that's your animal of choice.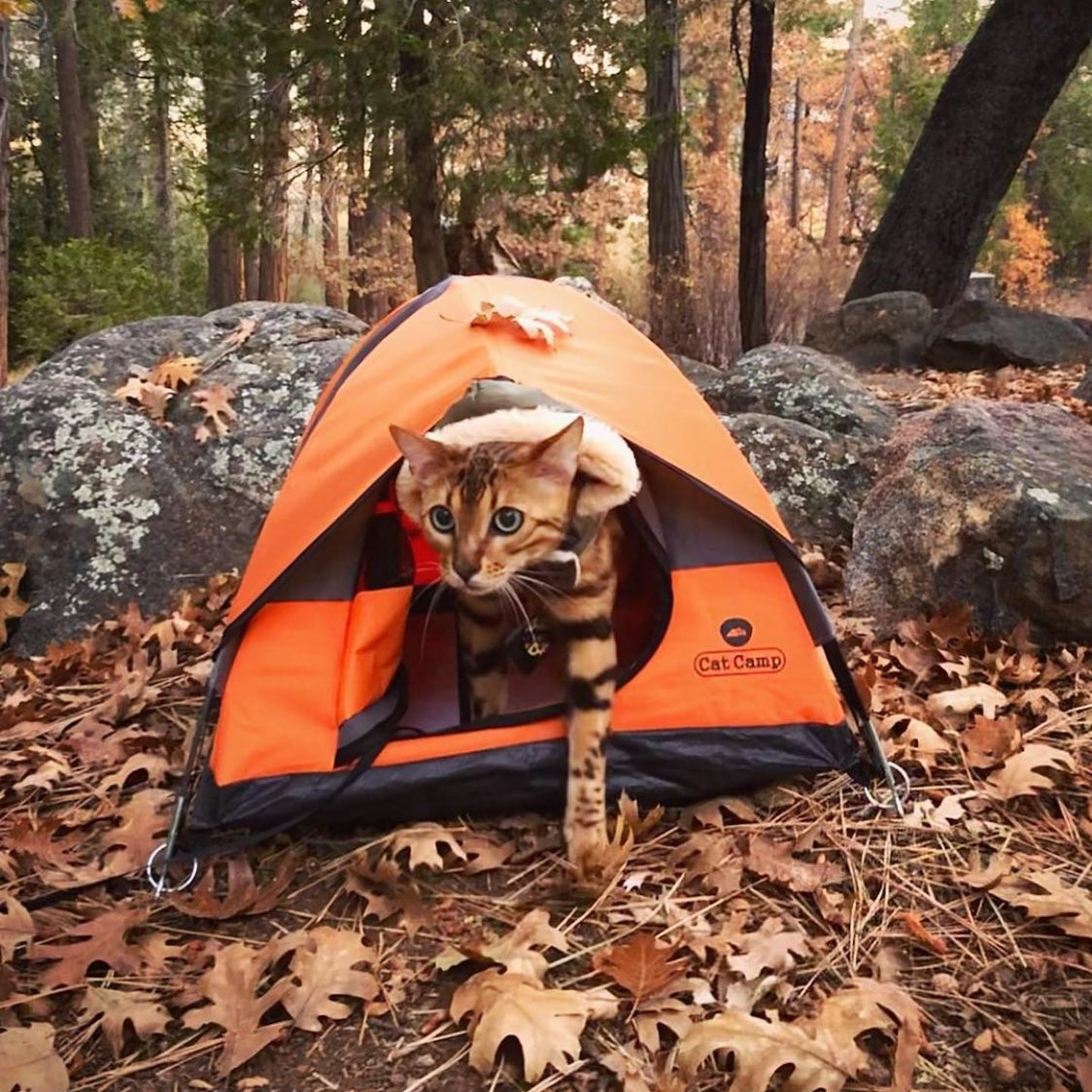 The front of the cat tent has a zipper opening, while the rear has a sneaky catch at the rear that they can swat open for a quick escape!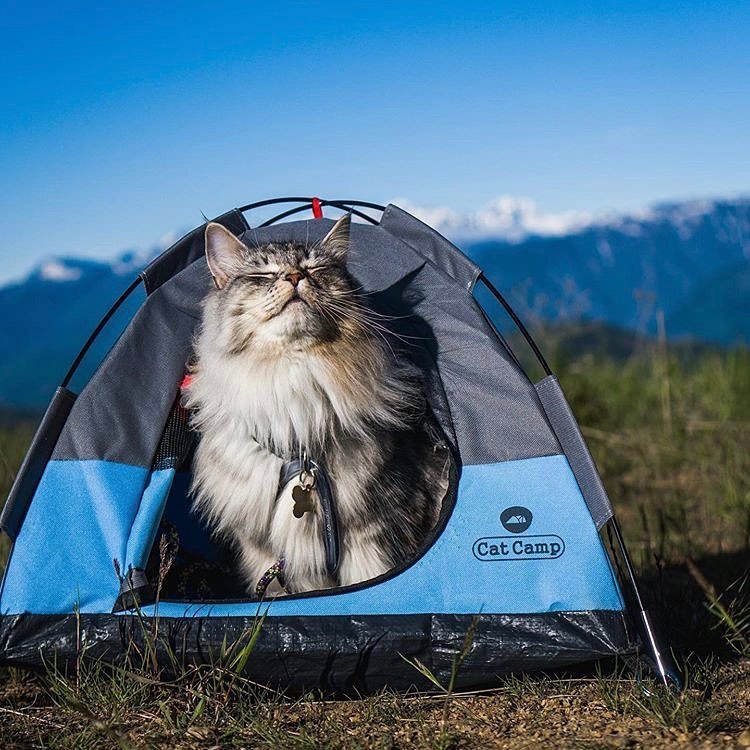 "The inside of the tent is layered with a fluffy microfiber pad that keeps your cat comfy, and can be easily removed for cleaning."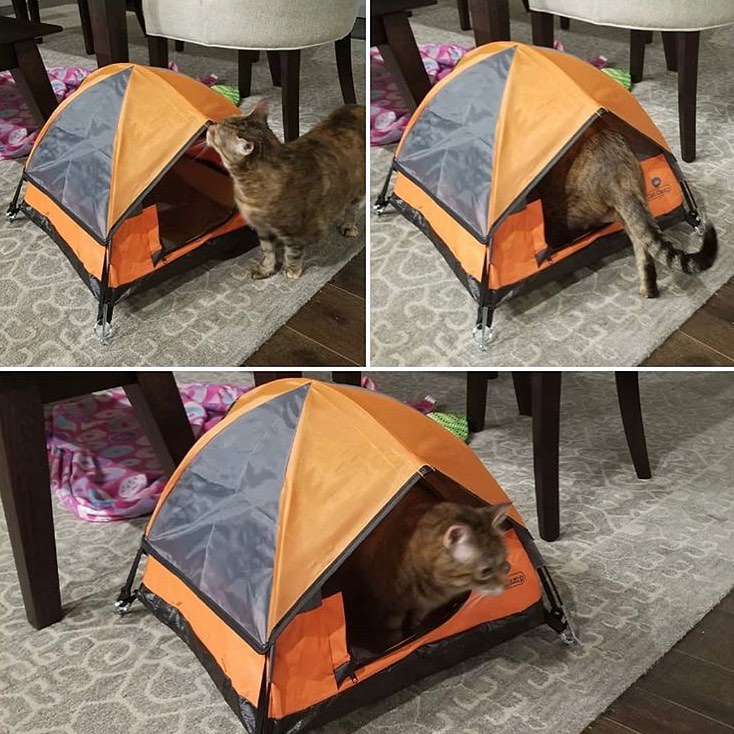 The mini cat tent sets up just like a normal pole tent, except it's just a fraction of the size!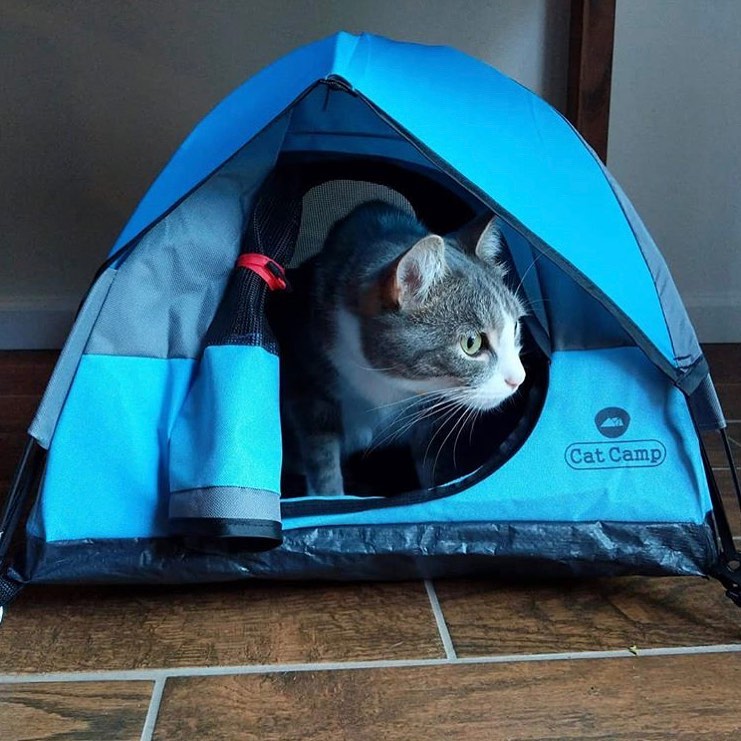 The Cat Camp mini tent comes in a few different colors to choose from, including, blue, red, orange, camouflage, and black!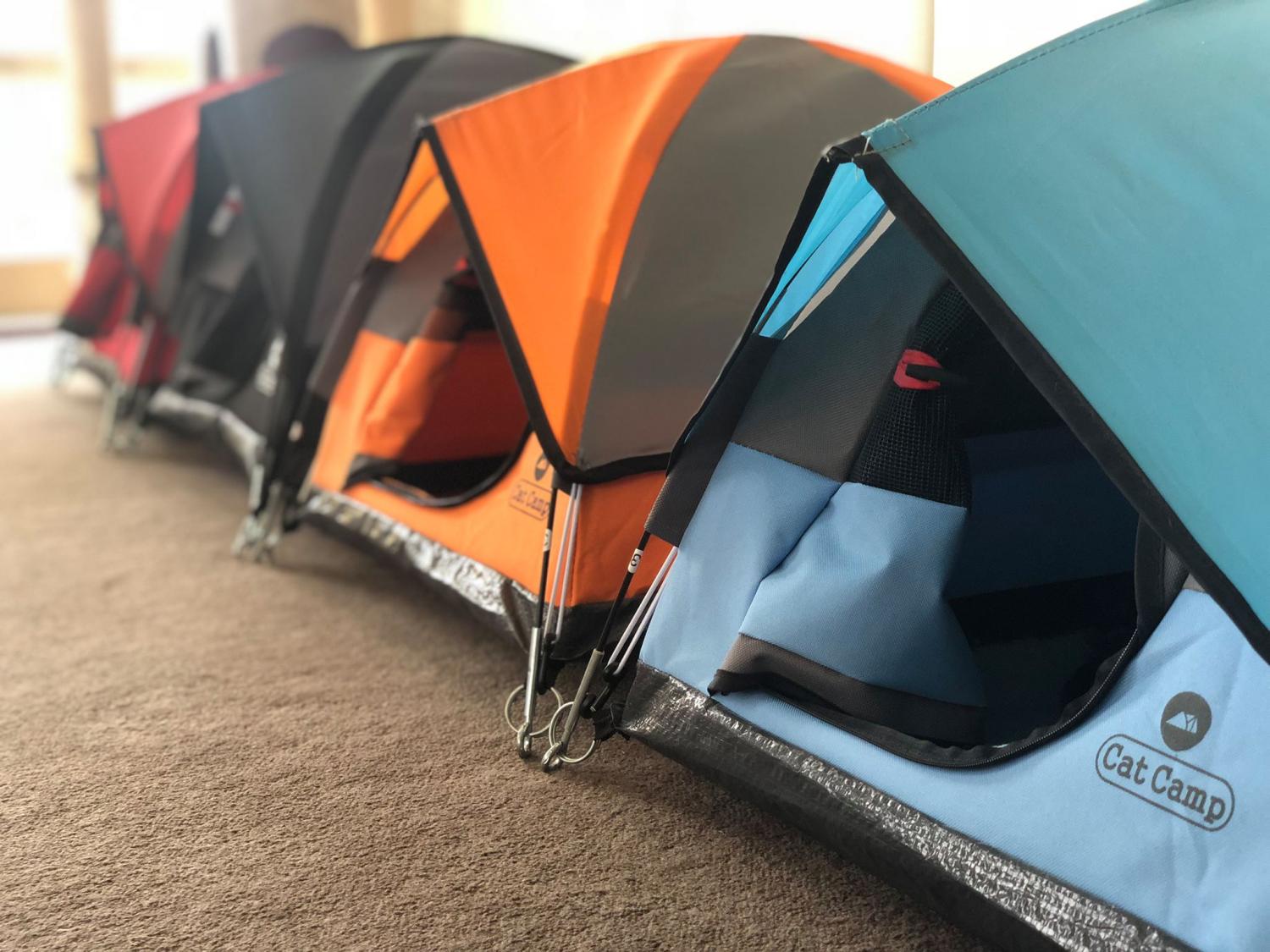 Not only great for cats, the mini camping tent is also great for rabbits, and other small animals!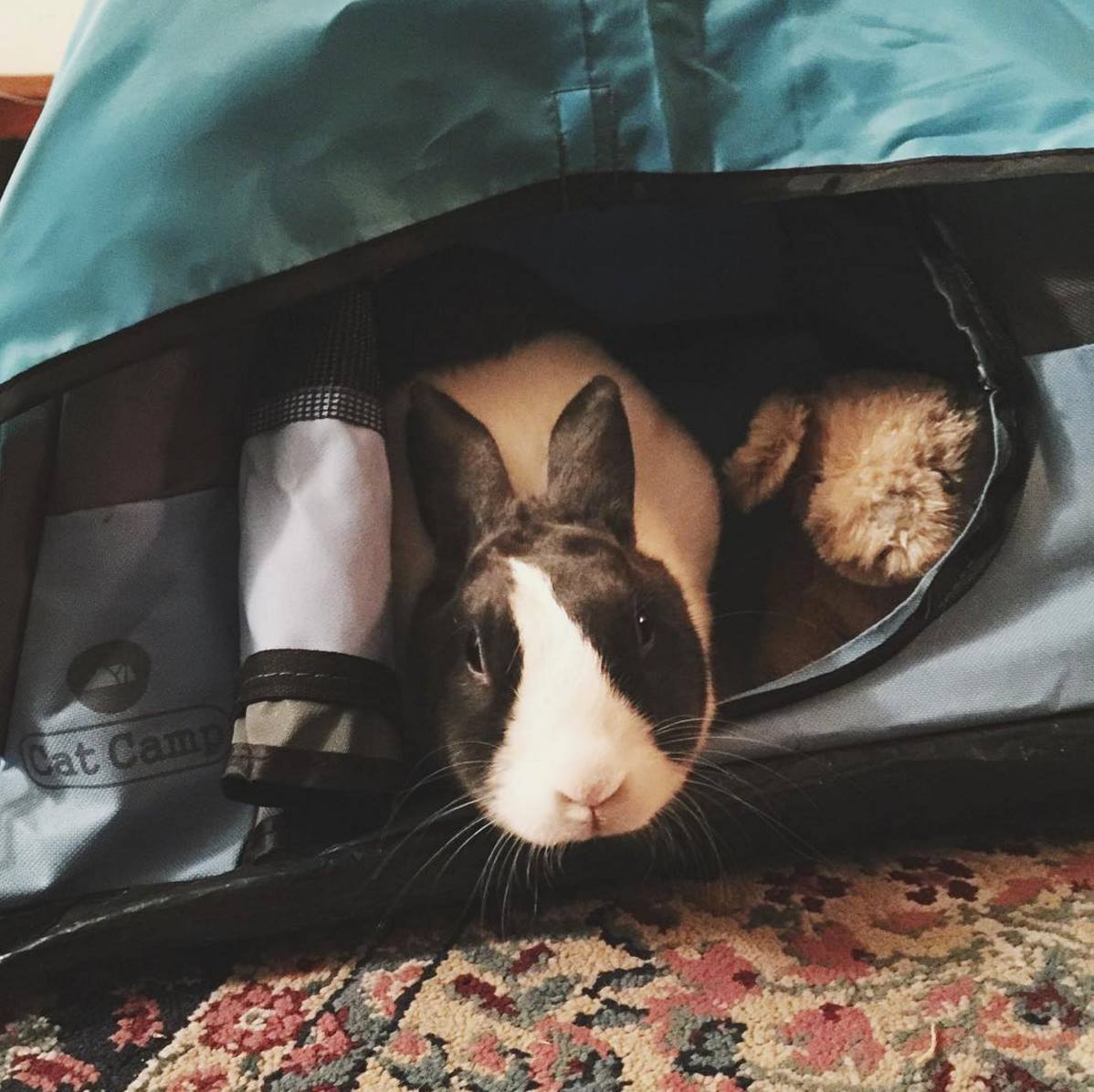 The tiny cat tent also features a non-absorbent lining, so no moisture can get in or out!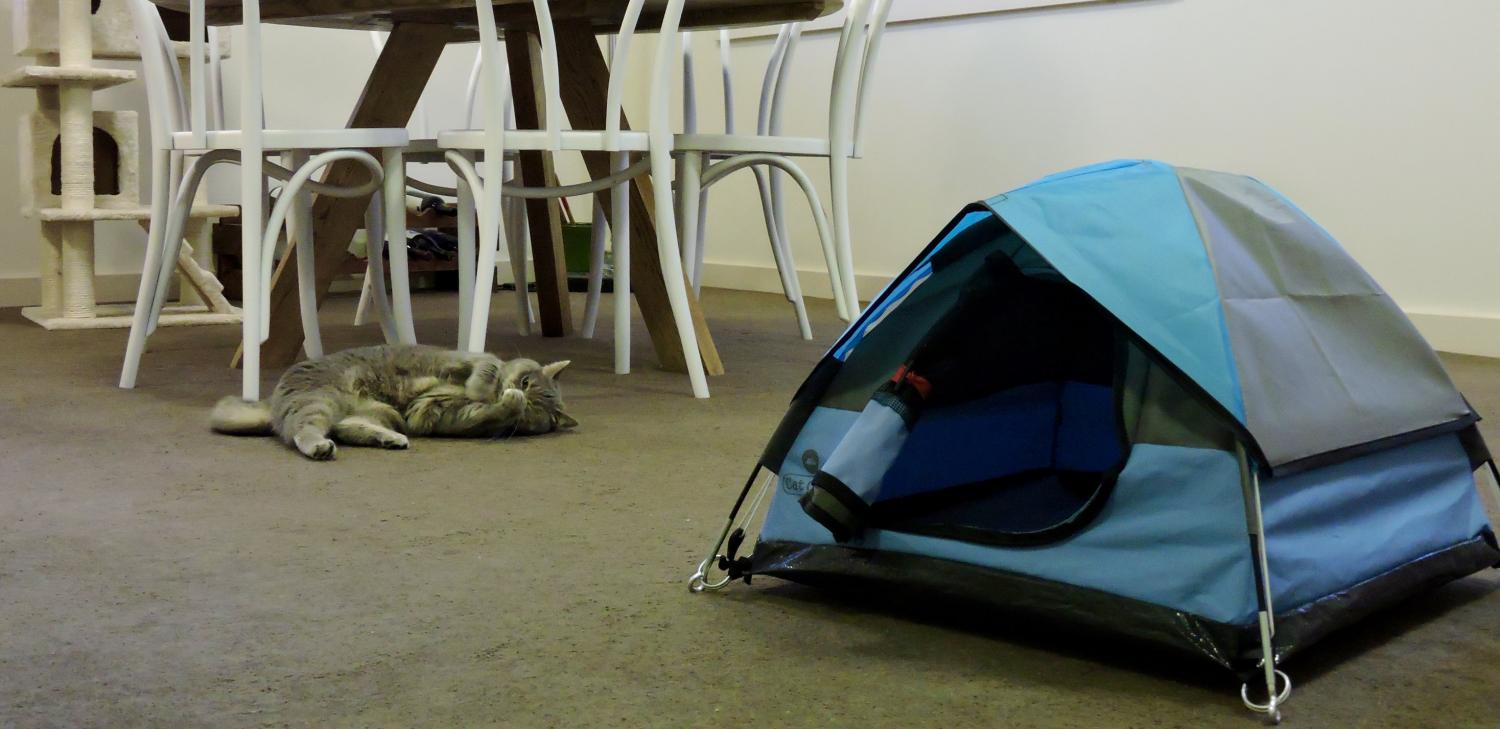 The mini camping tent for cats is the perfect spot for your kitty to hide from the dogs of the house!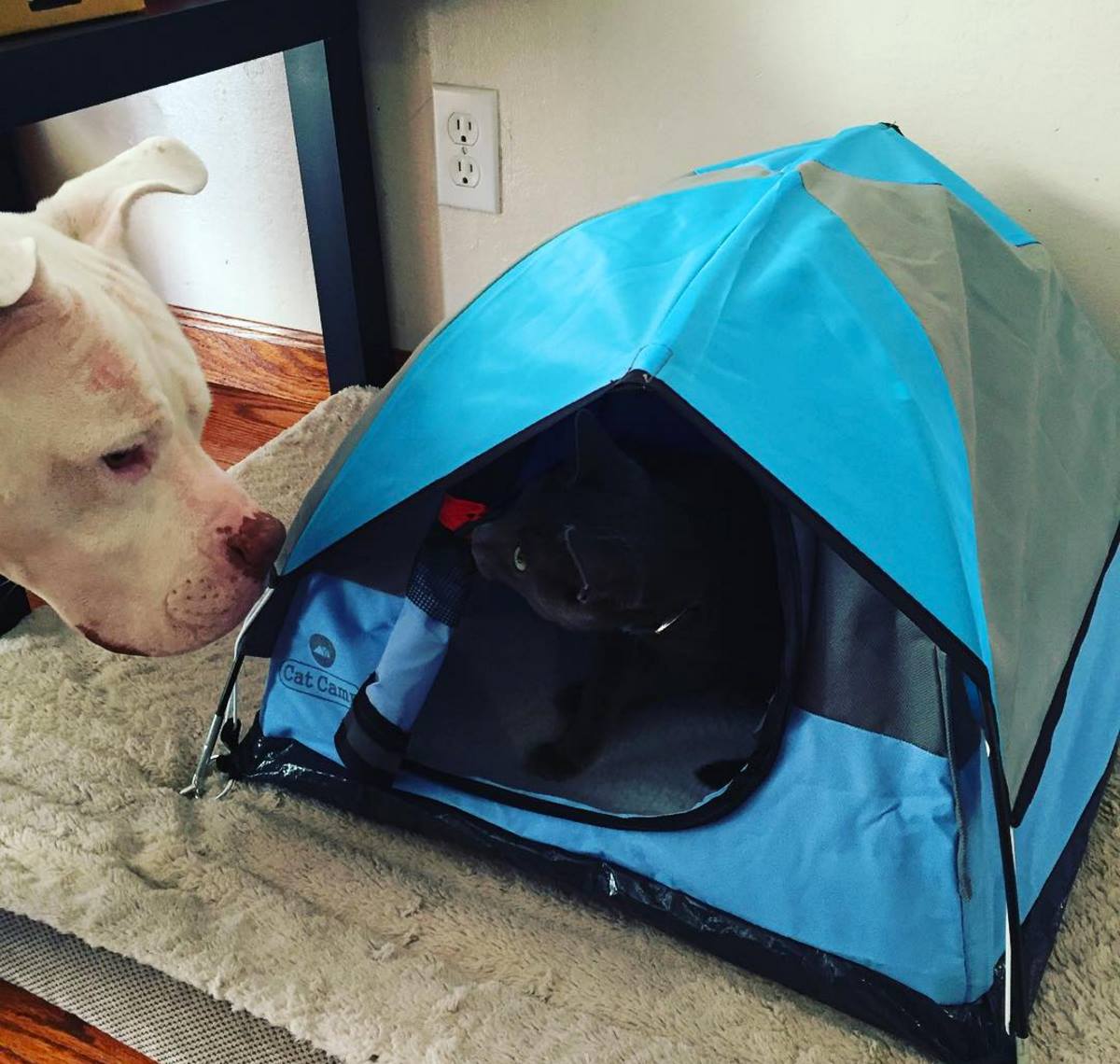 The mini cat tent also rolls up and stores into a small carrying bag just like a real tent!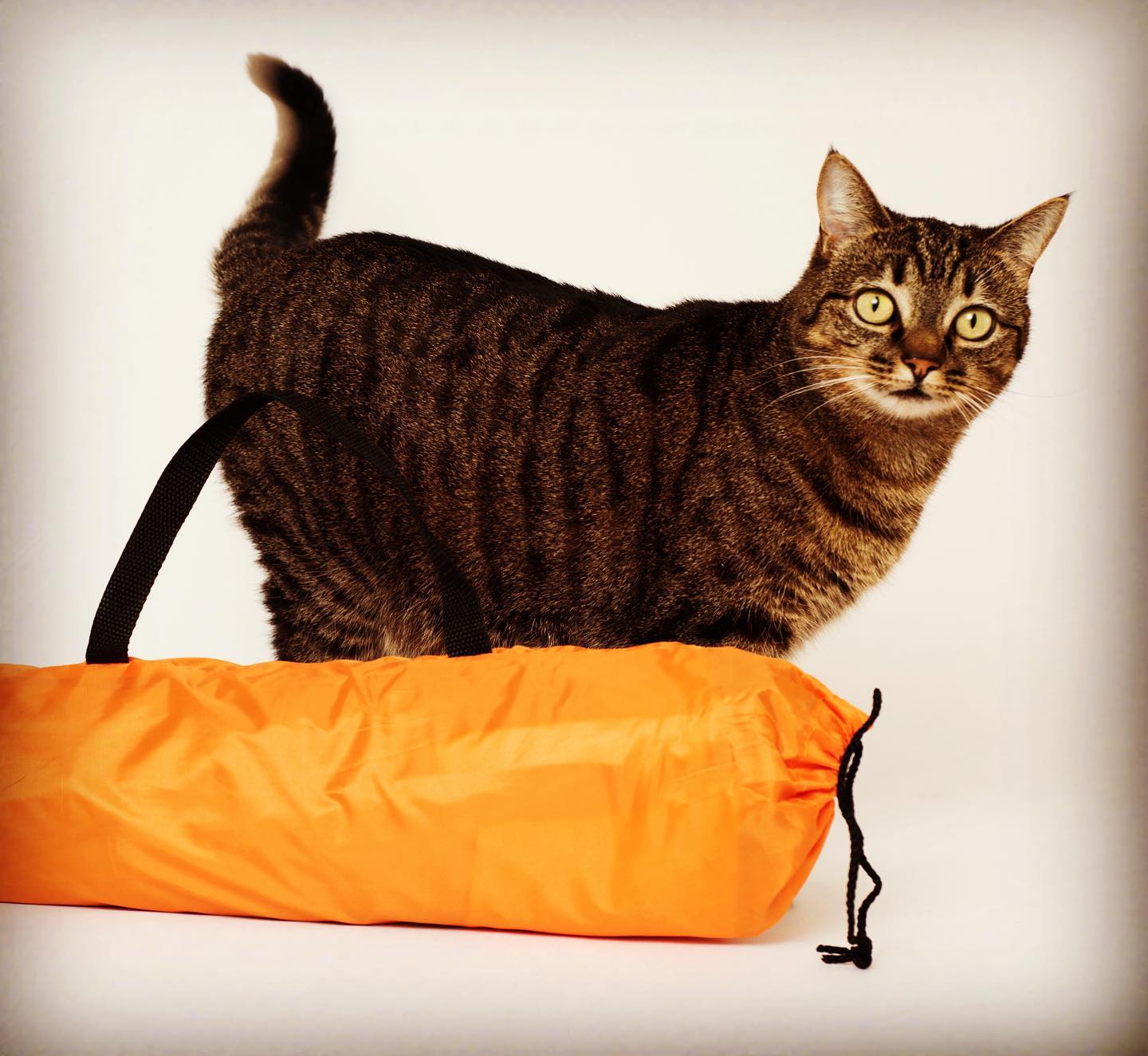 Check out the mini cat tent in action via the video below!
Subscribe To Our YouTube Channel