These Shark Wine Glasses Makes a Shark Appear To Be Swimming In Your Drink
By Ryan on 11/30/2022 12:00 PM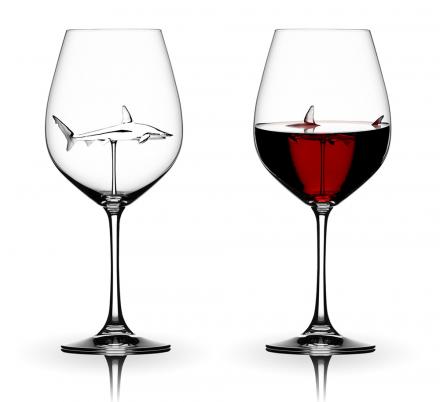 When it comes to shark lovers, there are those that casually watch Shark Week on Discovery channel if they happen across it, and then there are the shark fanatics that buy shark bath bombs, a shark kids desk, a shark toilet paper holder, as well as these incredibly designed shark wine glasses.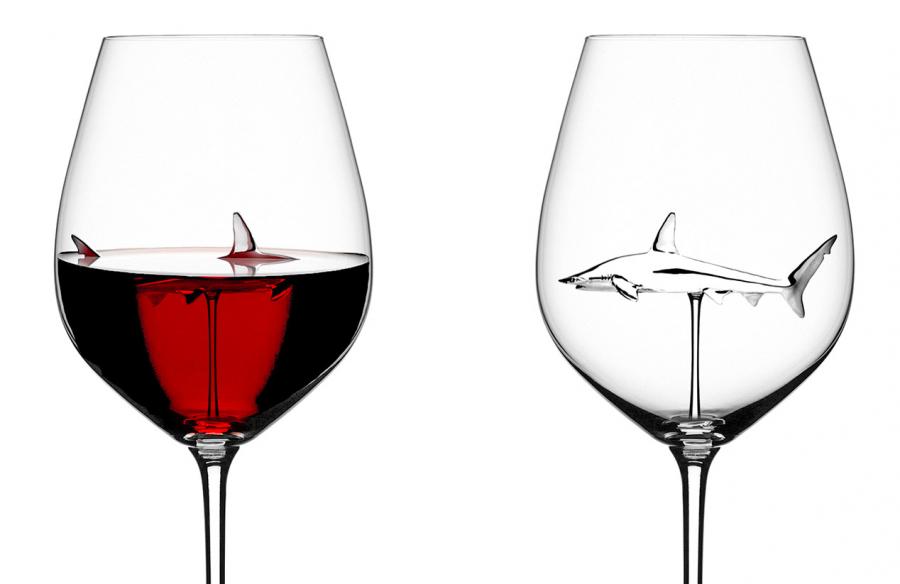 Credit: Behance/BTS Design
When filled with red wine to just the right level, the shark wine glasses will make it appear as if a shark is swimming through bloody water right in your glass.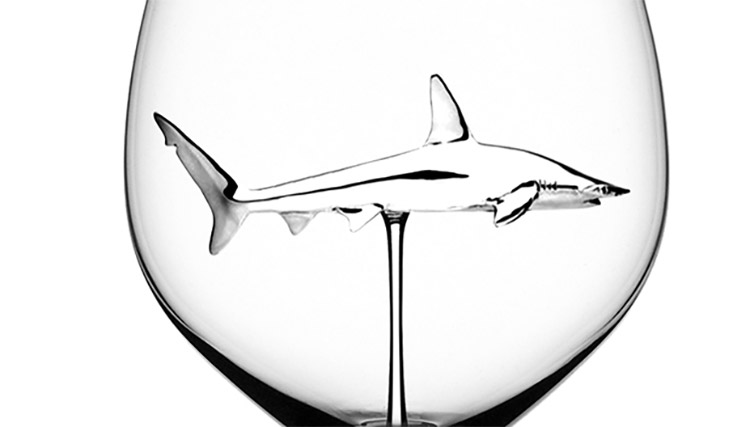 Credit: Behance/BTS Design
The shark is elevated using a thin, and probably quite easily breakable, line of glass, so that he's just at the right height to show his dorsal fin when the glass is filled with wine.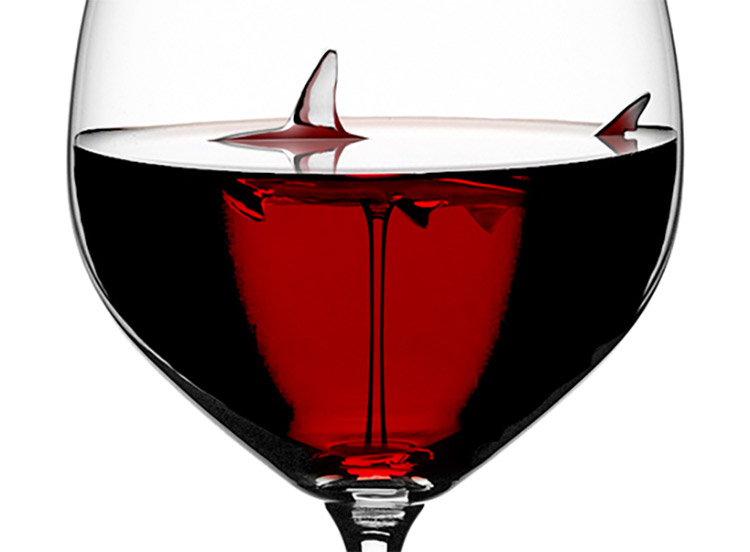 Credit: Behance/BTS Design
The shark in the wine glass is a concept product that was designed by BTS Design, a design company located in Taiwan.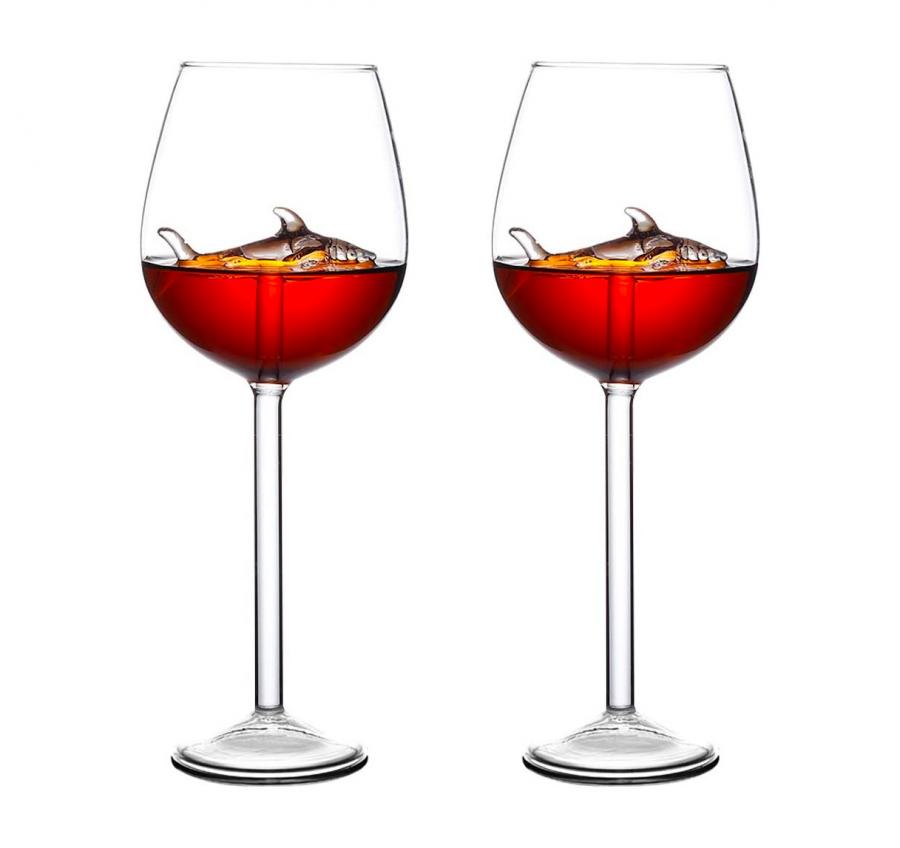 Source
Not much information is known about the shark wine glasses other than they were designed for a company called Yuyi design back in 2017.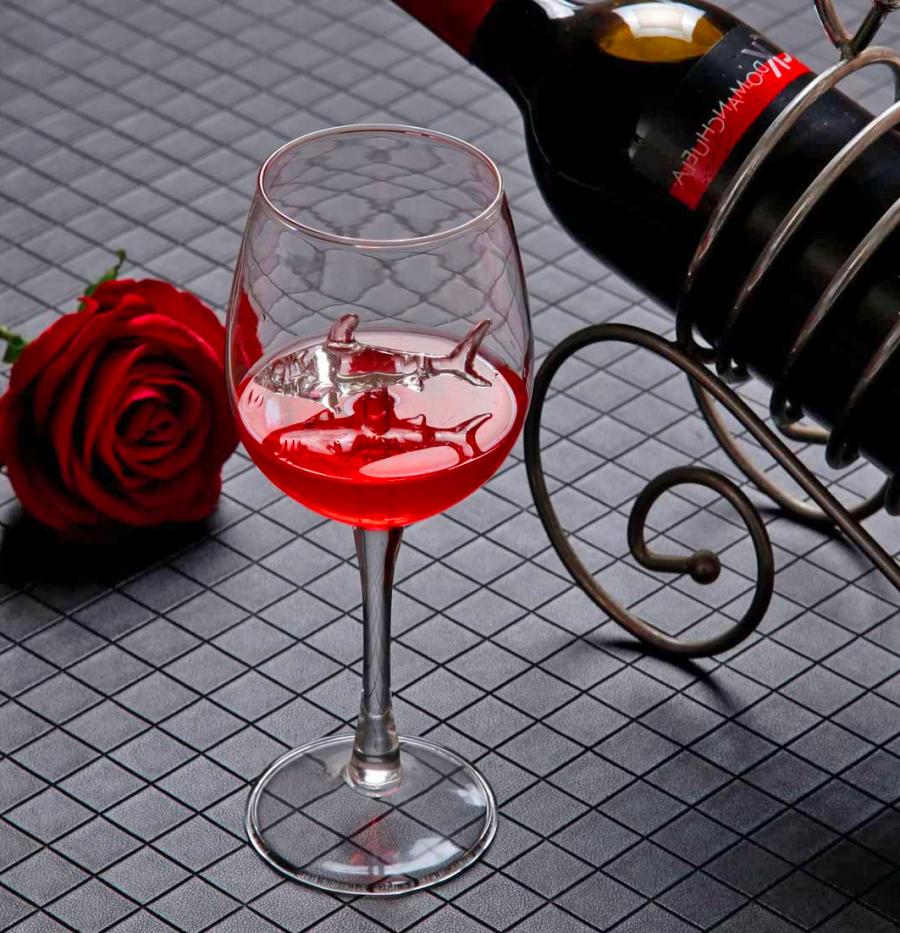 Source
The same company also designed another unique set of wine glasses that look like roses for the same client back in 2017 as well.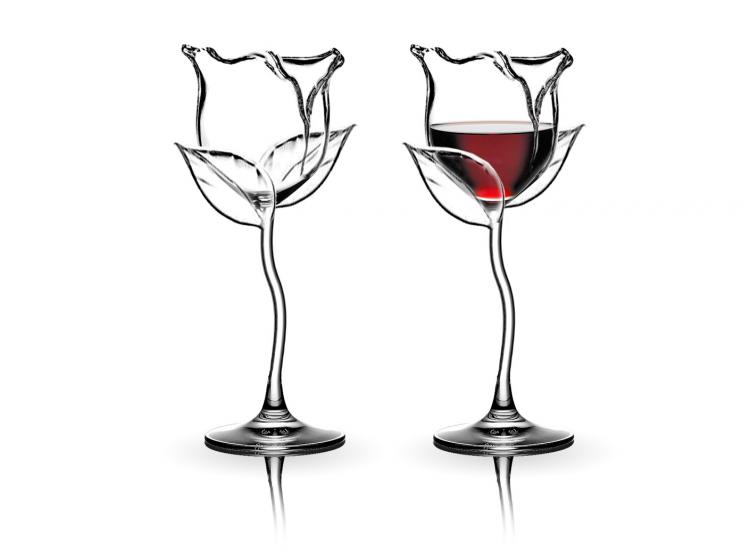 Credit: Behance/BTS Design
We can only hopes these amazing shark wine glasses come to fruition someday soon, so we can all sip on a glass of red wine while a shark swims right in our drink.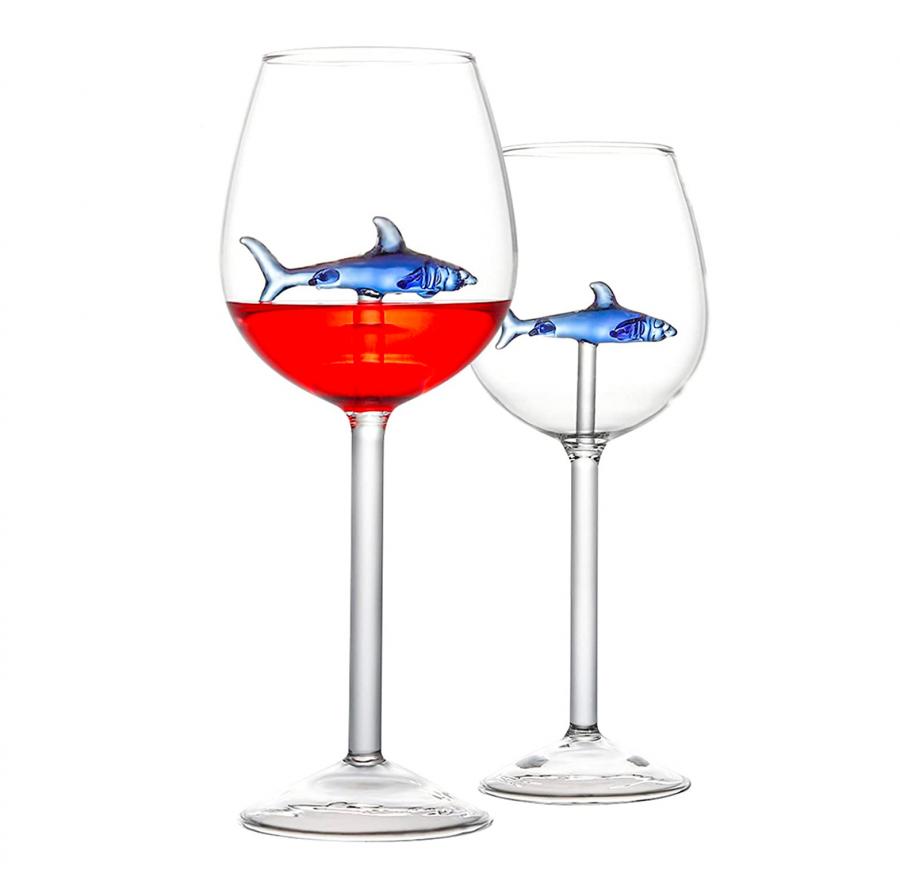 Source
Update: It does appear that a few listings on Amazon have replicated the design of the shark wine glass. So you can give those a look if you're really interest in obtaining a pair of these truly unique wine glasses.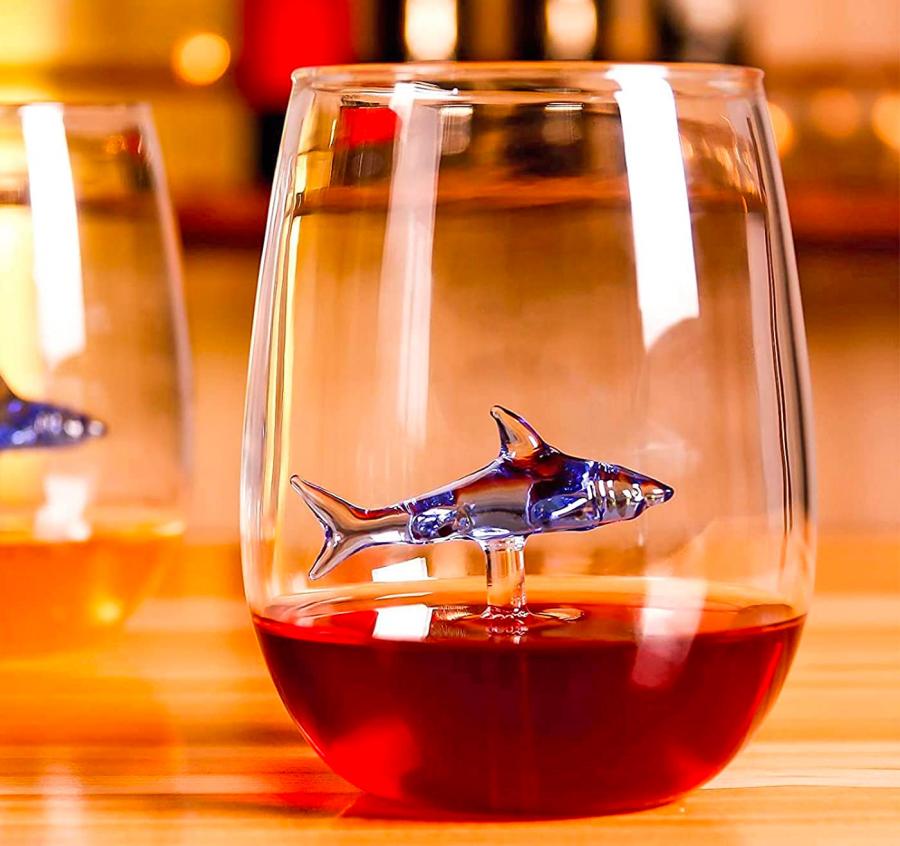 Source
Though, beware that these shark wine glasses were probably not made by the original designer and may not look quite as nice as the pictures.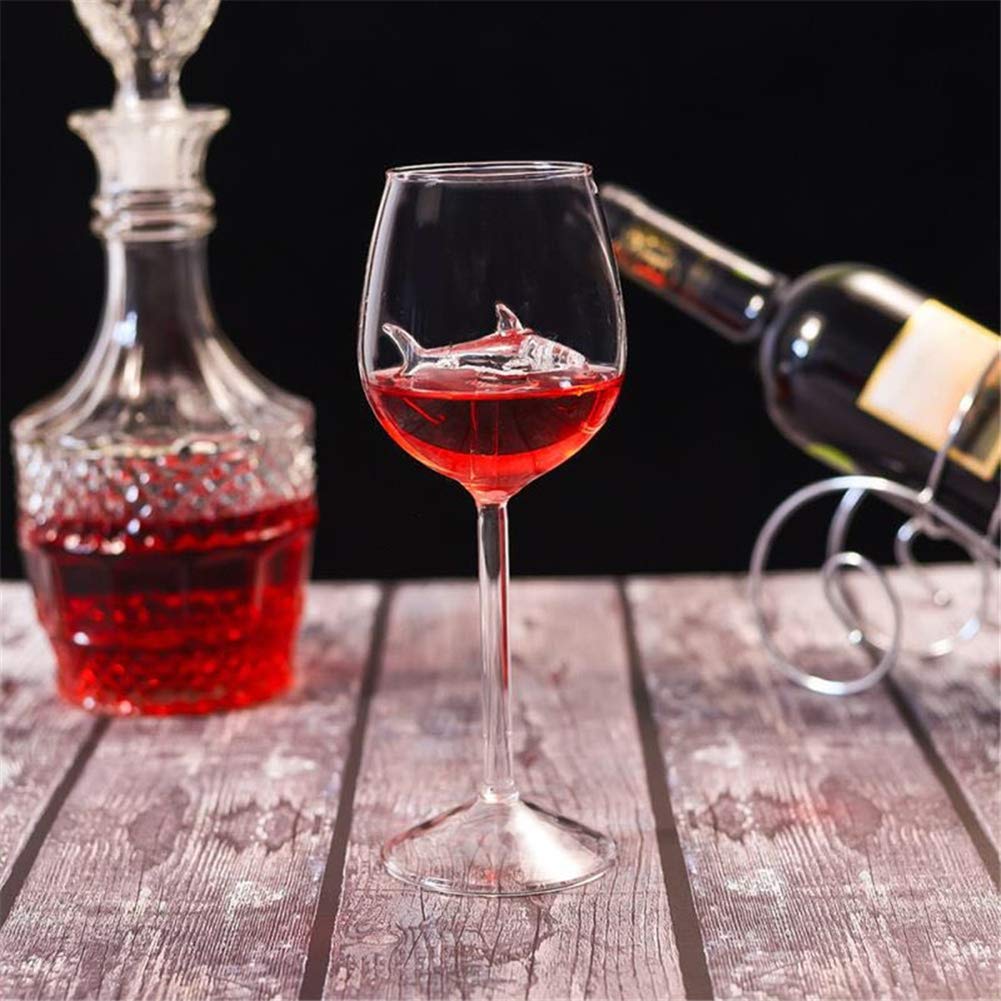 You can snag some of these swimming shark wine glasses from Amazon for anywhere between $10-$30 bucks depending on which version you select!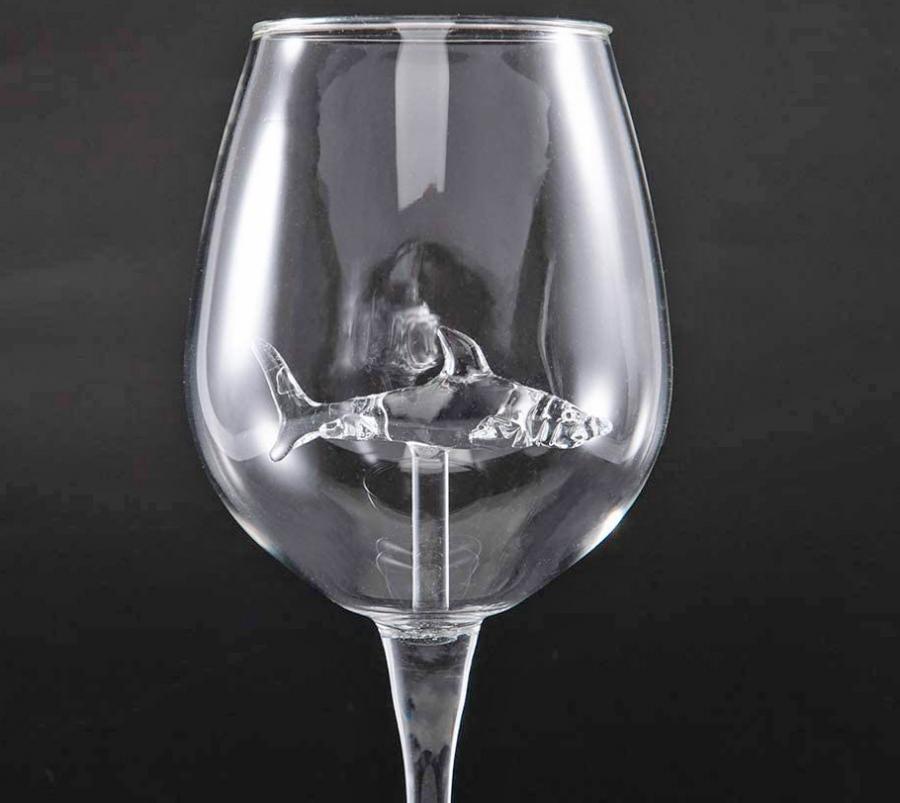 Source