This Garden Hose Sink Gives You an Instant Outdoor Sink With No Extra Plumbing Required
By Ryan on 12/12/2021 6:26 PM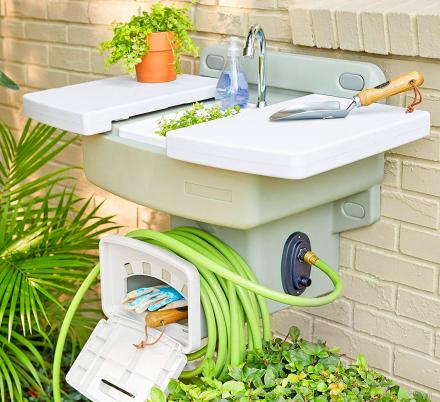 How many times have you been outside and could have used a sink to fill something up, wash something off, or even just wash your hands with some soap? Chances are if you do a lot of stuff outside your home, that number is high. Well, there's now an outdoor sink station that exists, and it's actually pretty ingenious! It's made to hook up right to the water faucet for your garden hose and still allows you to use your hose. Not only that but it also doubles as a garden hose holder and storage area.
You can find a few different instant outdoors sinks available on Amazon that have different designs and features to choose from, but the one we're talking about specifically here is the BrylaneHome Outdoor Garden Sink with Hose Holder. It mounts right to the side of your house, and is perfect for gardening projects, cleaning up after doing yard-work or painting, and plenty more.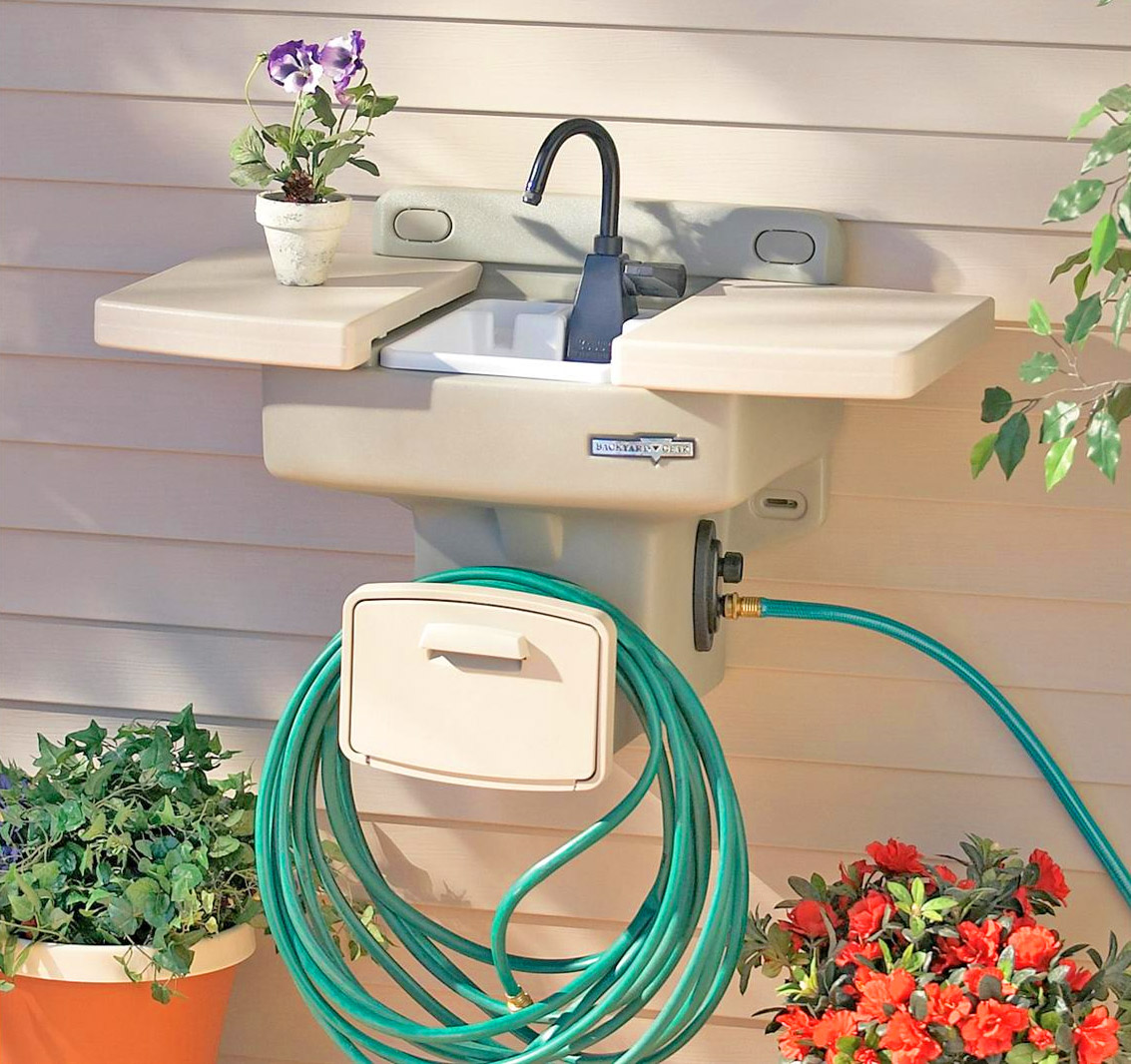 One of the coolest features of the instant outdoor sink is a sliding cover that goes over the sink that provides some extra workspace. The faucet folds down into the sink so that the side panels can slide together for cutting or preparing food, doing some work with plants, and more. The sliding cover also makes it a great spot for cleaning fish if you'd rather not bring that smelly mess inside your house.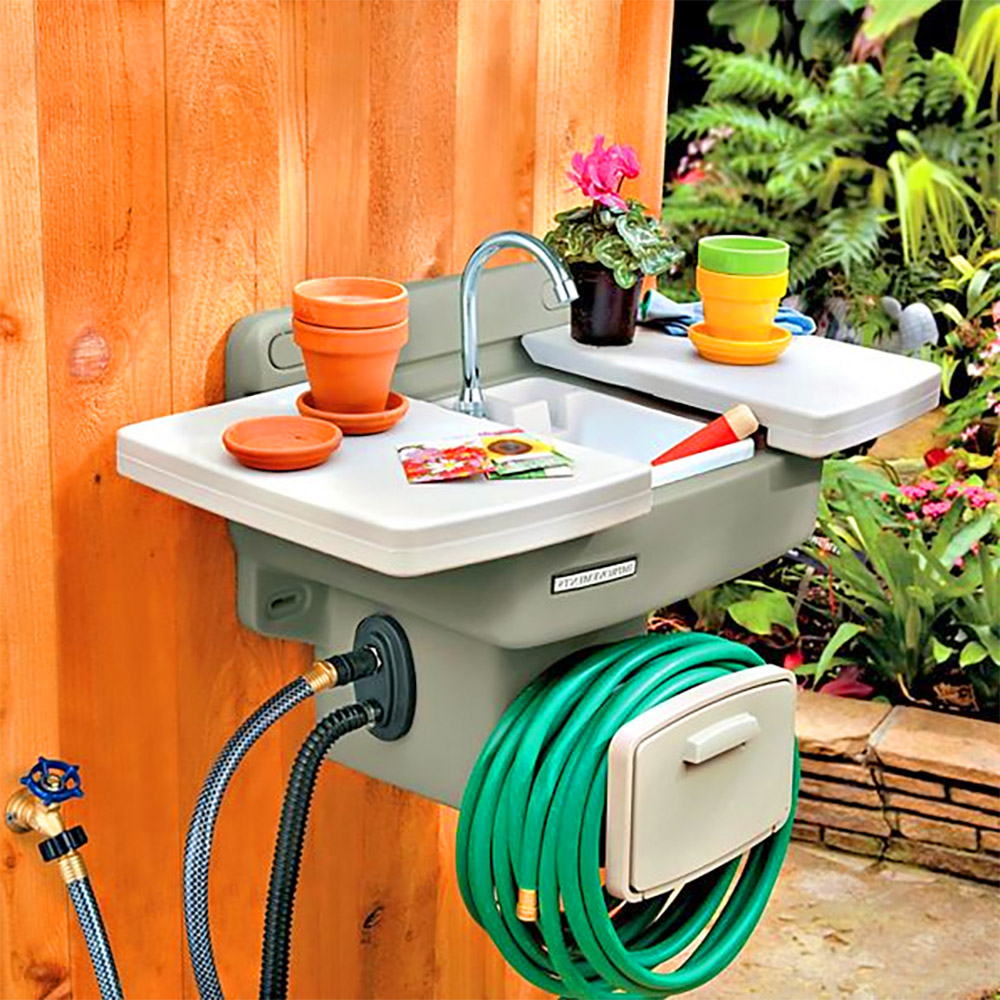 On the front of the garden hose sink is a little door that reveals a storage area where you can keep gardening gloves, gardening shovels, paint rollers, and whatever else you might need when doing work out in your yard. Around the storage drawer is where you can wrap the garden hose that attaches to the outdoor sink.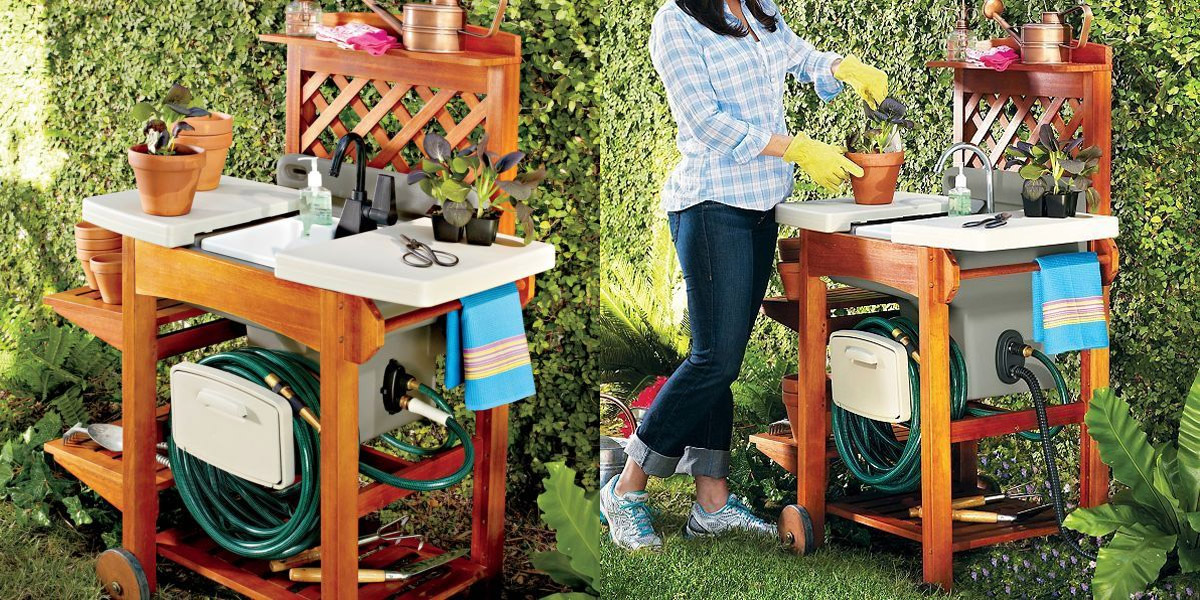 On the side of the garden hose sink is a spot for two hoses to be attached, which includes an attachment for your existing garden hose, as well as a drainage hose that you can have drain wherever you like. If you have a drain nearby you can point the drainage hose to that, otherwise can find a spot in your yard that would work as a drainage area for the outdoor sink. If you can't find a good drainage area in your yard, you can also just drain it right it into a bucket and empty the bucket periodically.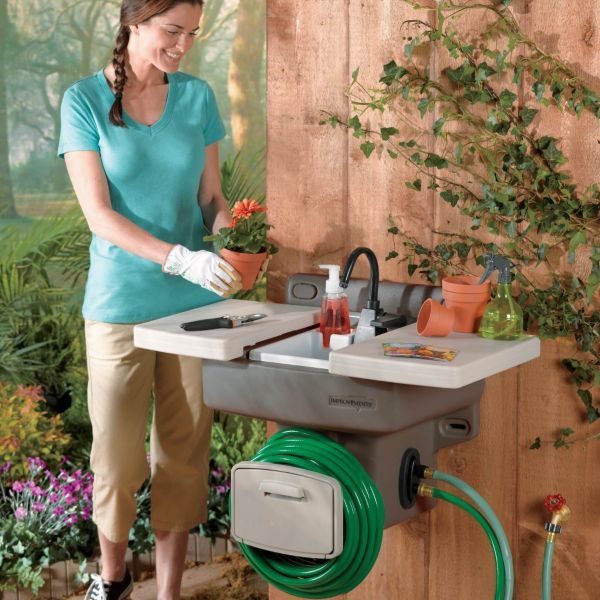 In total the wall mounted instant outdoor sink measures 21.25 inches long x 17.5 inches wide x 22 inches tall so you'll want to find a good spot on the side of your home or garage that can fit it and that would make a good spot for frequent usage and drainage. The garden hose sink does not come with mounting hardware so you may need to know what you're doing when mounting it to the outside of your home or garage, and it also does not come with a garden hose so you'll need to use your exiting one. It's made from Polypropylene and polyethylene, should be wiped clean when dirty, and might make a perfect gift idea for gardening lovers.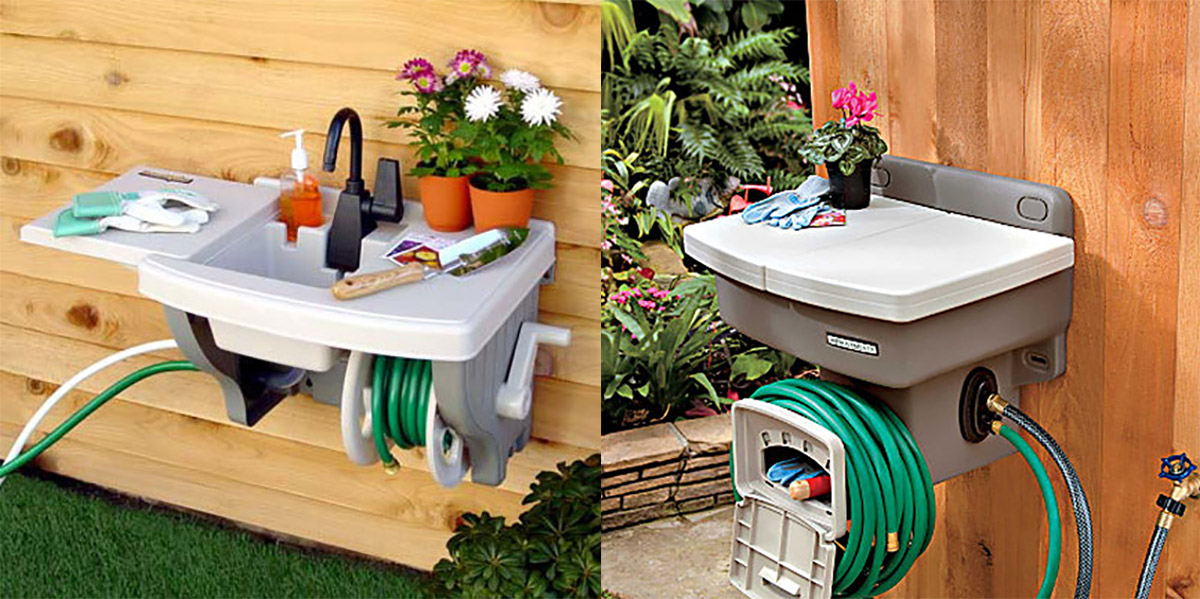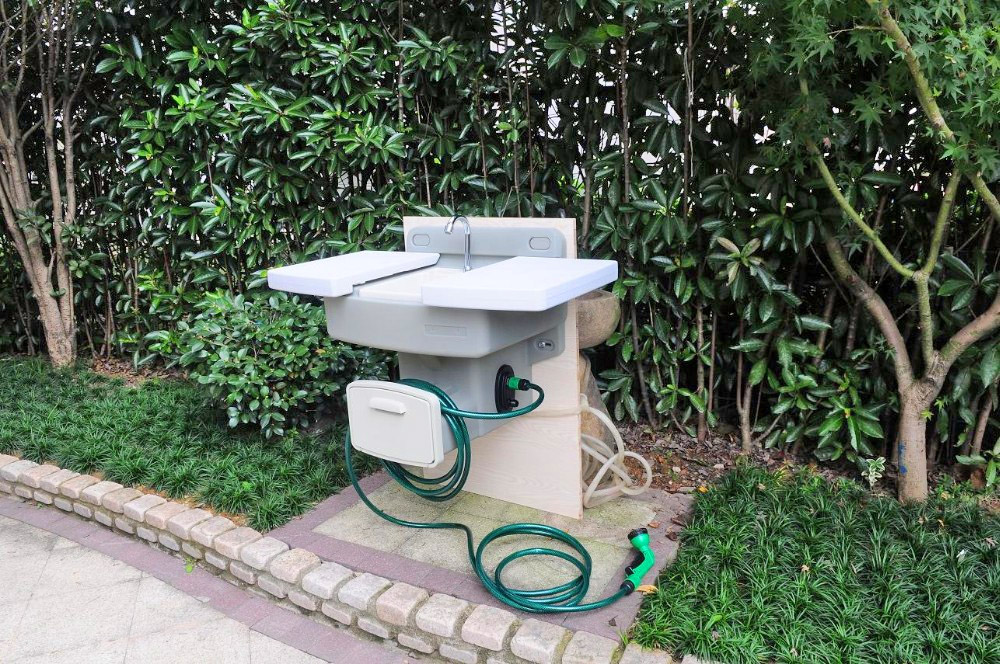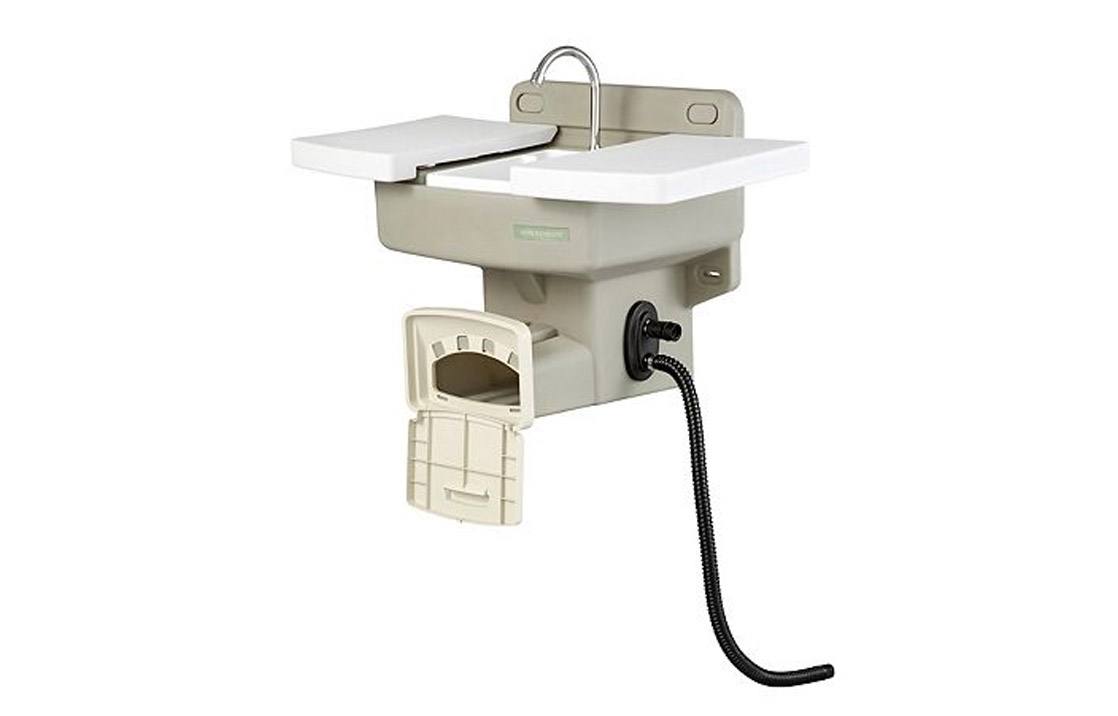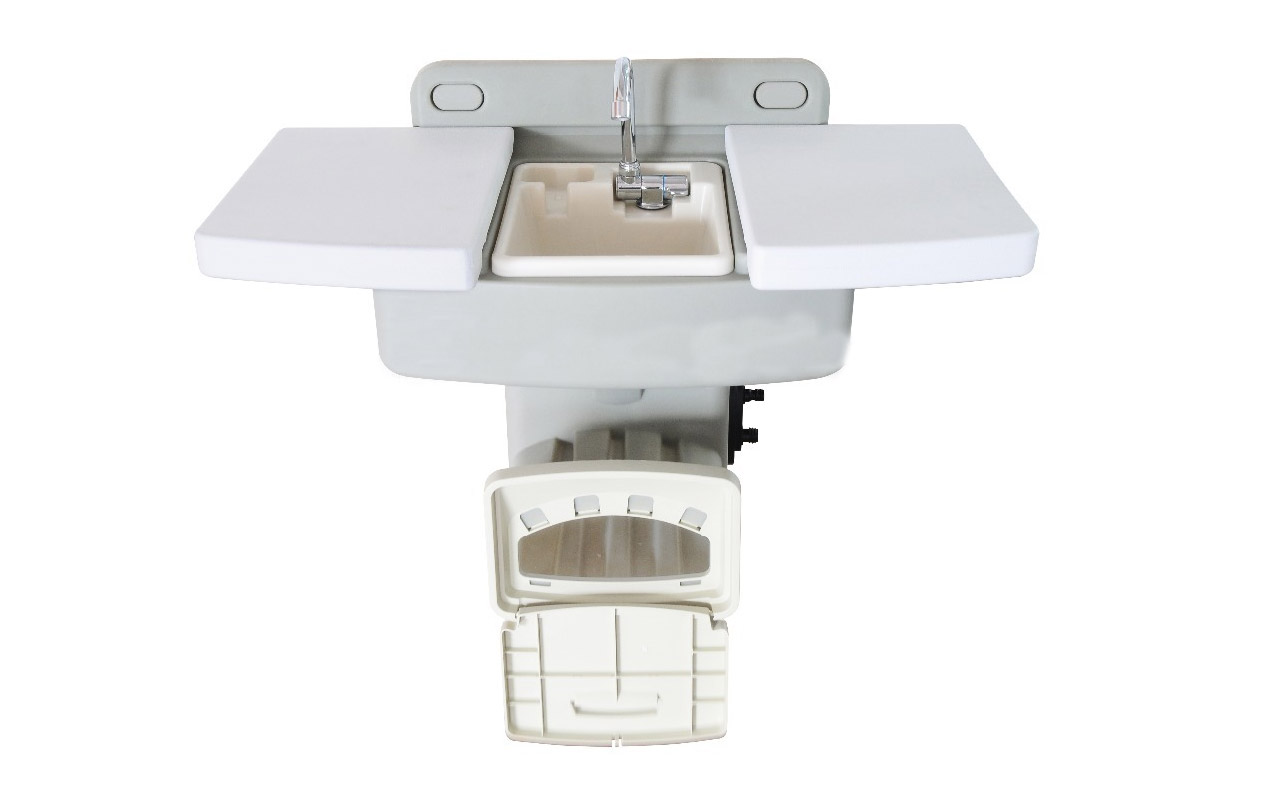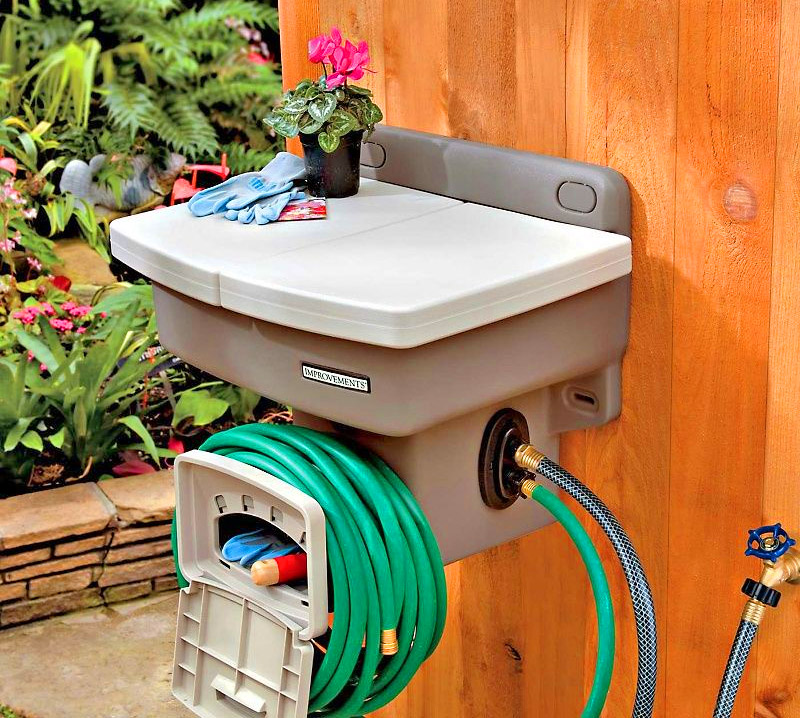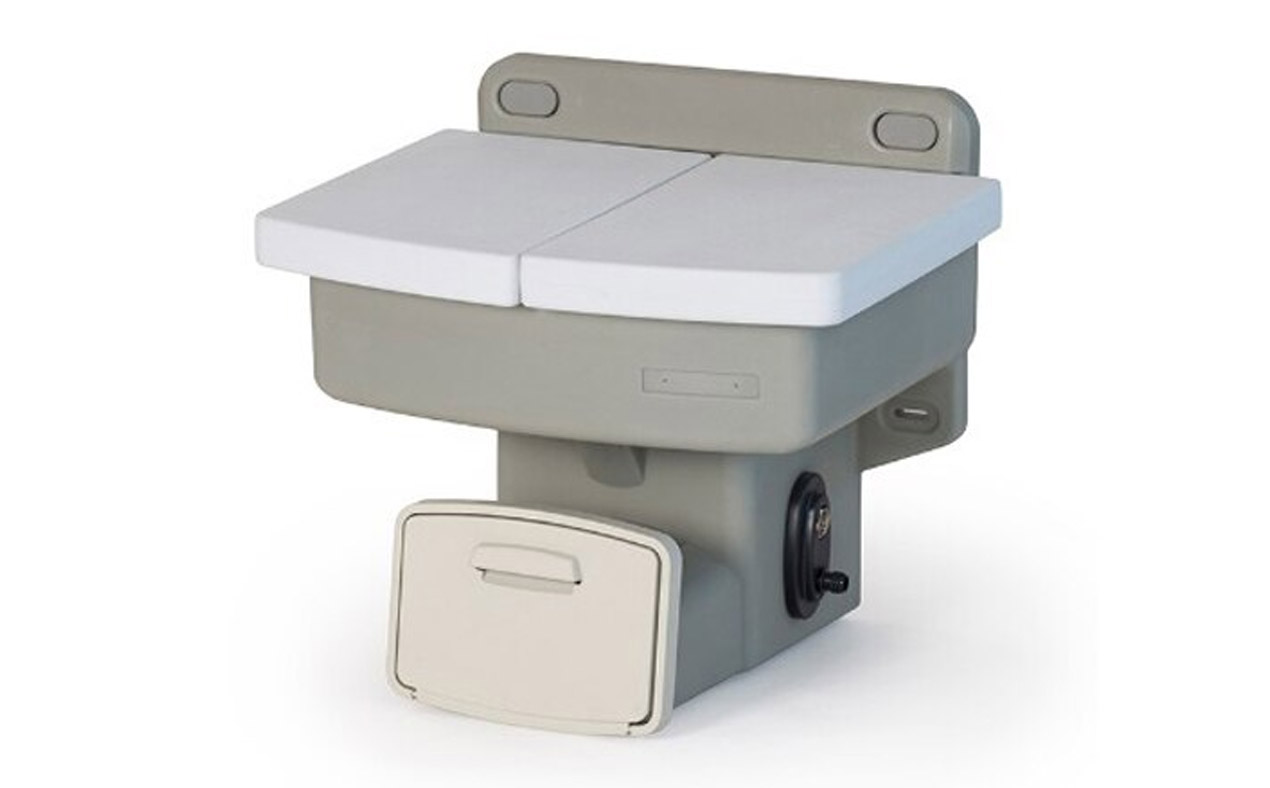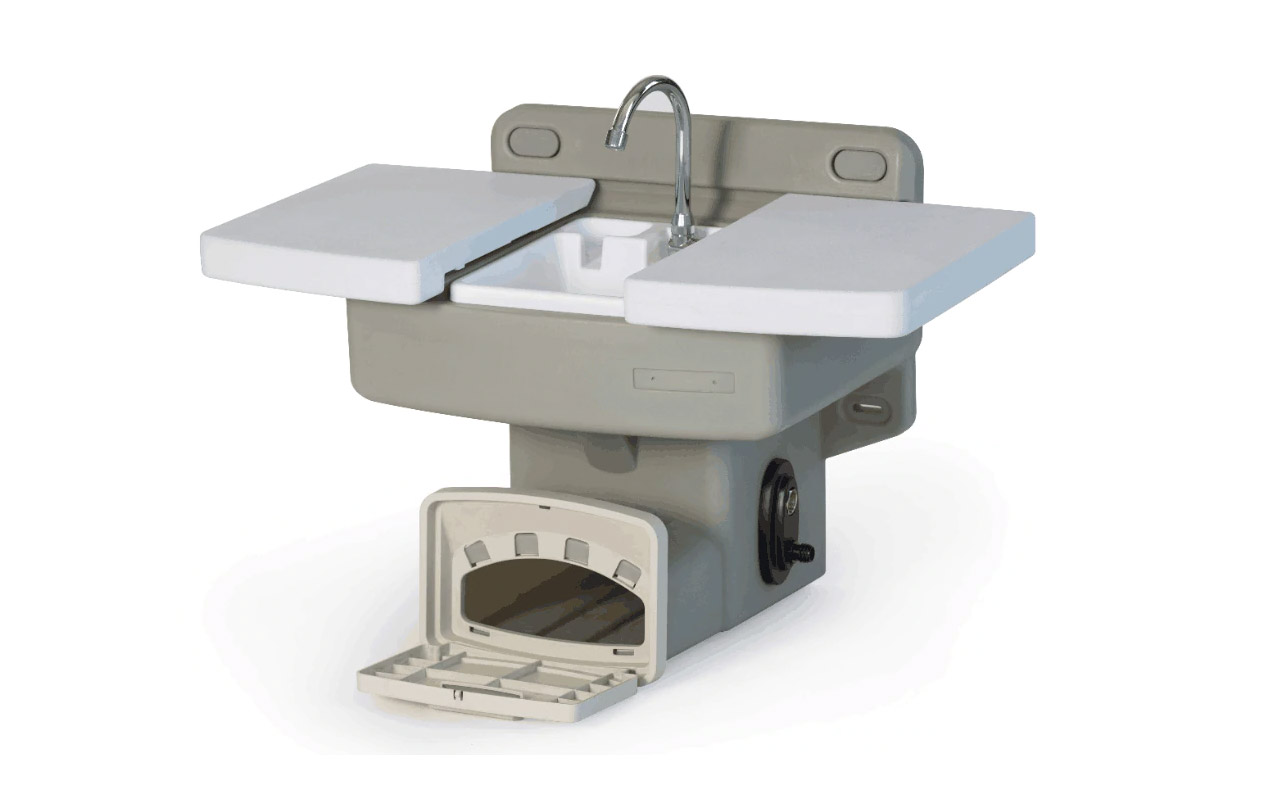 Check out the instant outdoor sink in action via the video below.
Subscribe To Our YouTube Channel