This Shark Bath Bomb Makes It Look Like a Shark Attack Just Occurred In Your Tub
By Ryan on 06/27/2019 9:52 AM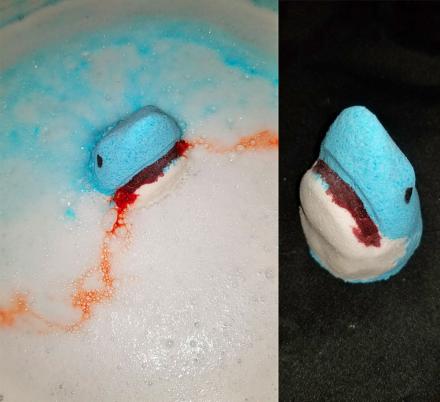 When it comes to taking a bath, if you're doing it without a bath bomb in this day and age, you're clearly doing it wrong. At least that's the opinion of most bath-taking aficionados. There's just really nothing quite like turning your bath into a far-away galaxy, or watching a slice of pizza slowly melt its way into your tub. This unique bath bomb is shaped like the head of a shark, and it'll turn your bath into what looks like the aftermath after a frenzy of a shark attack.
Handmade from baking soda, citric acid, epsom salt, coconut oil, kaolin clay, SLSA, blue 1, red 40, alcohol, and mica, the shark attack bath bomb is the perfect way to celebrate shark week while relaxing in the tub. It makes the perfect gift idea for shark lovers.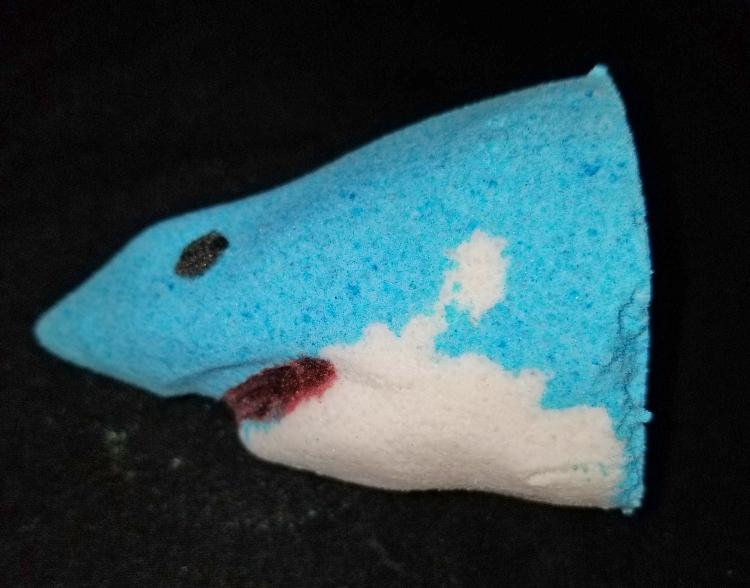 The shark bath bomb works by simply placing it into your tub. The shark will slowly disintegrate upon contact with the water, and as the fake blood in the mouth of the shark starts to go into the water it'll surely look like a shark attack has just happened right in your bathtub.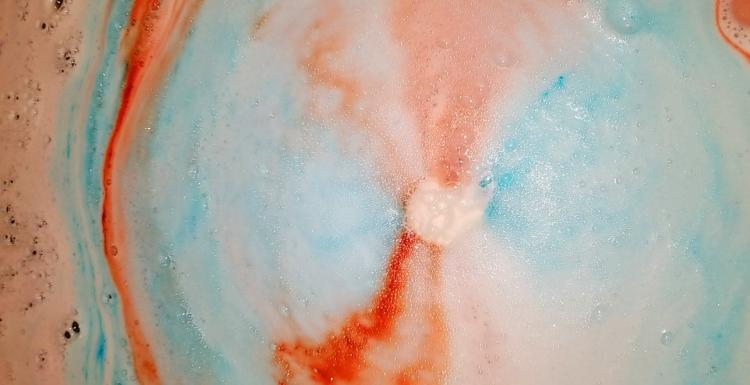 The shark bath bomb is blue, white, and red in color, though slight color and weight differences may occur as each one is handmade. Along with the shark attack bath bomb you can customize it with your own favorite scent, including cinnamon, peaches, rose, eucalyptus, and more.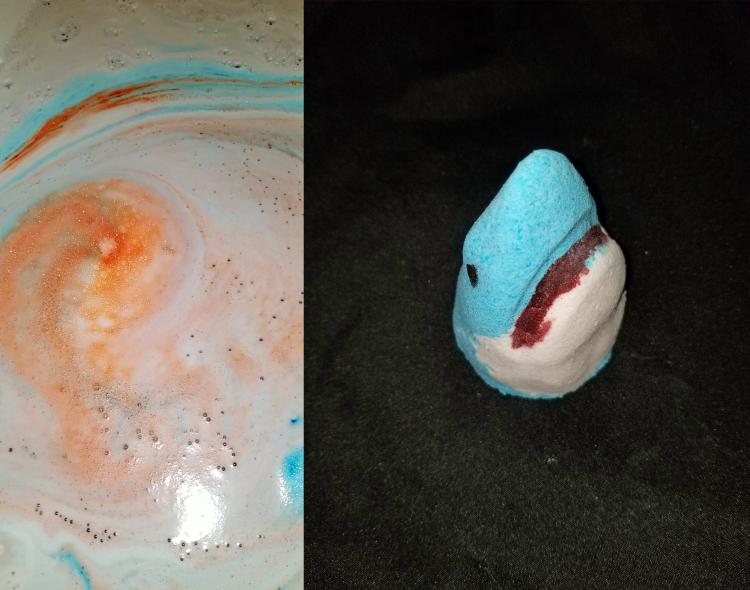 A great idea for party favors, the shark bath bomb weighs 5.5 oz, comes individually wrapped, can be customized with other colors if you like, you should make sure your tub is free of soap scum before use (as it tends to cling and leave a ring in your tub), and you should be careful getting out of your tub after use as it can make your tub slippery due to the use of oils within the bath bomb.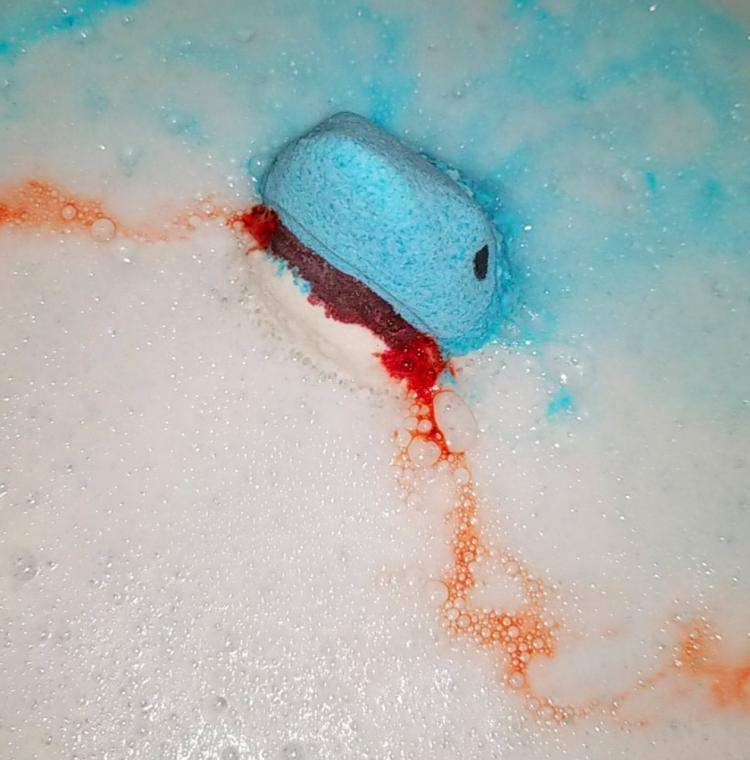 SoftSkinBubblySins, the company that makes the shark attack bath bomb also makes a slew of other unique bath bombs, including a mermaid tail, a unicorn, a death star from Star Wars, a donut, and more.