Shark Bite Toilet Paper Holder
By Ryan on 11/08/2017 11:20 AM (Updated: 05/27/2018 10:14 AM)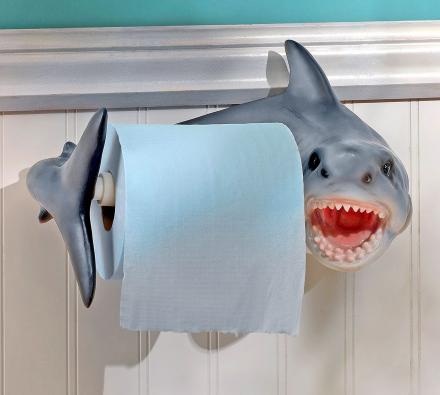 You've seen the dog butt toilet paper dispenser, but what about a shark?! This shark bite toilet roll holder looks like it's about to bite your hand off if you were to grab a few squares of toilet paper. Consider the shark your toilet paper guard, as you may want to think twice about grabbing more than 5 squares or he'll get angry.
The shark bite toilet paper holder is easily mounted onto your bathroom while just like any other standard roll holder. The tube gets mounted right between his curling tail, and his ferocious mouth that's about to bite you.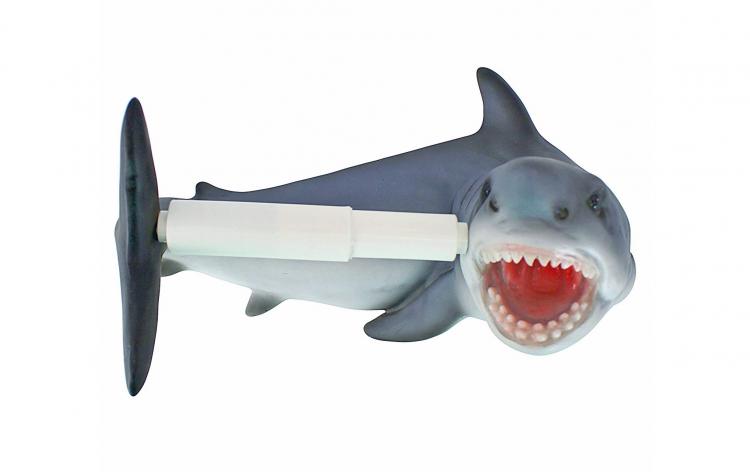 The shark toilet paper mount is hand cast using real crushed stone that's then bonded with high-quality designer resin. Each shark is then painted by hand individually by their artisans.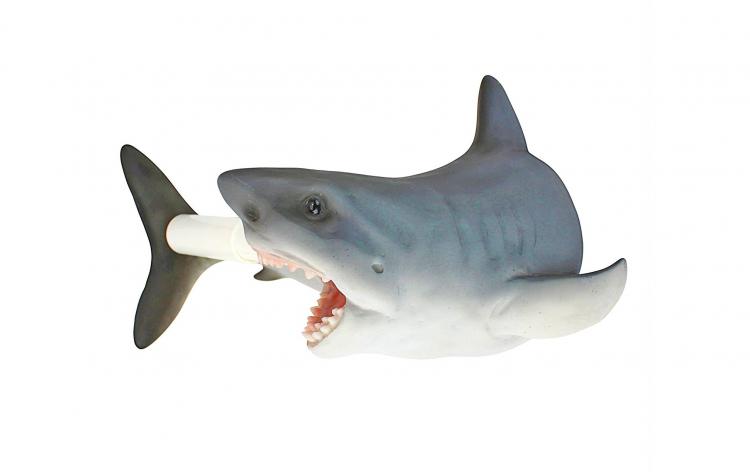 Perfect for the man-cave bathroom or even in the kids bathroom, the shark bite toilet paper dispenser makes a perfect gift idea for any shark lover you may know, is hung on your wall by key-hole slots, does not include any toilet paper, it weighs 2 lbs, and measures 11 inches wide x 7.5 inches tall x 6 inches deep.