This Zombie Head Wine Pourer Is Perfect For Any Horror Loving Wine Drinker
By Ryan on 01/31/2023 10:52 AM
You've seen the realistic zombie head mugs, and the zombie archery target, but what about incorporating your love for zombies into your love for wine?! Look no further than this hilarious Zombie Head Wine Pourer! This stainless steel sculpture is crafted with incredible detail, just like you'd find on a real zombie, and the pouring process is sure to get everyone's attention at the party!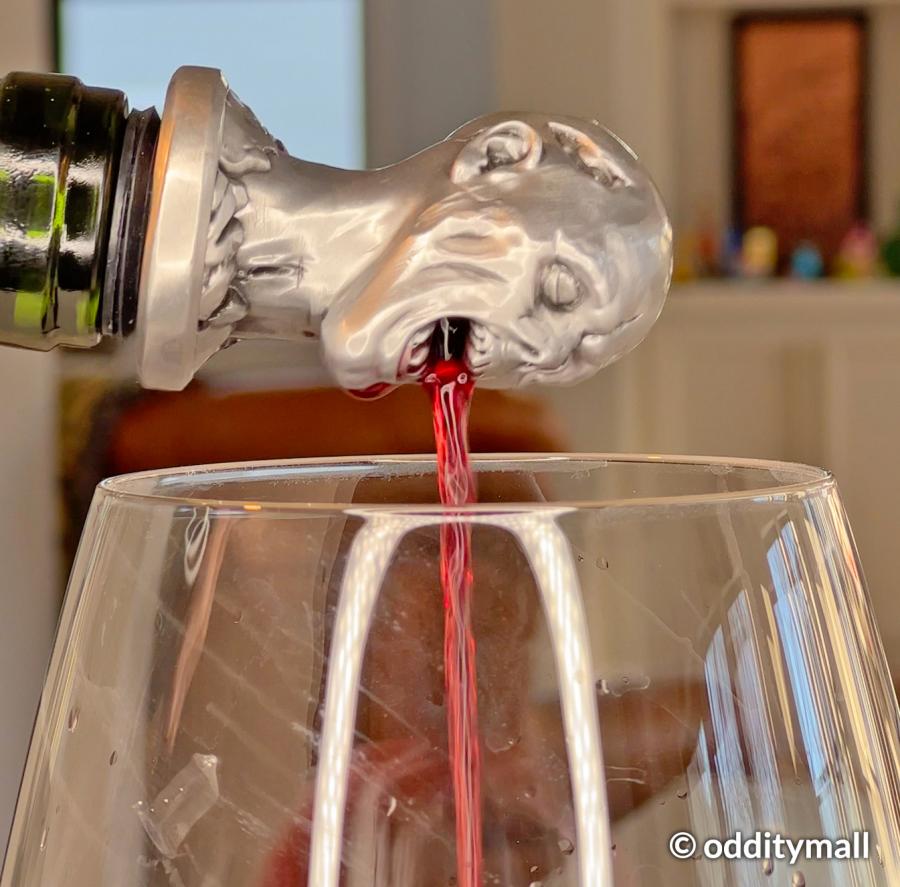 As you pour the wine using the zombie head, it looks as though blood is flowing from its mouth! That is assuming you're using red wine!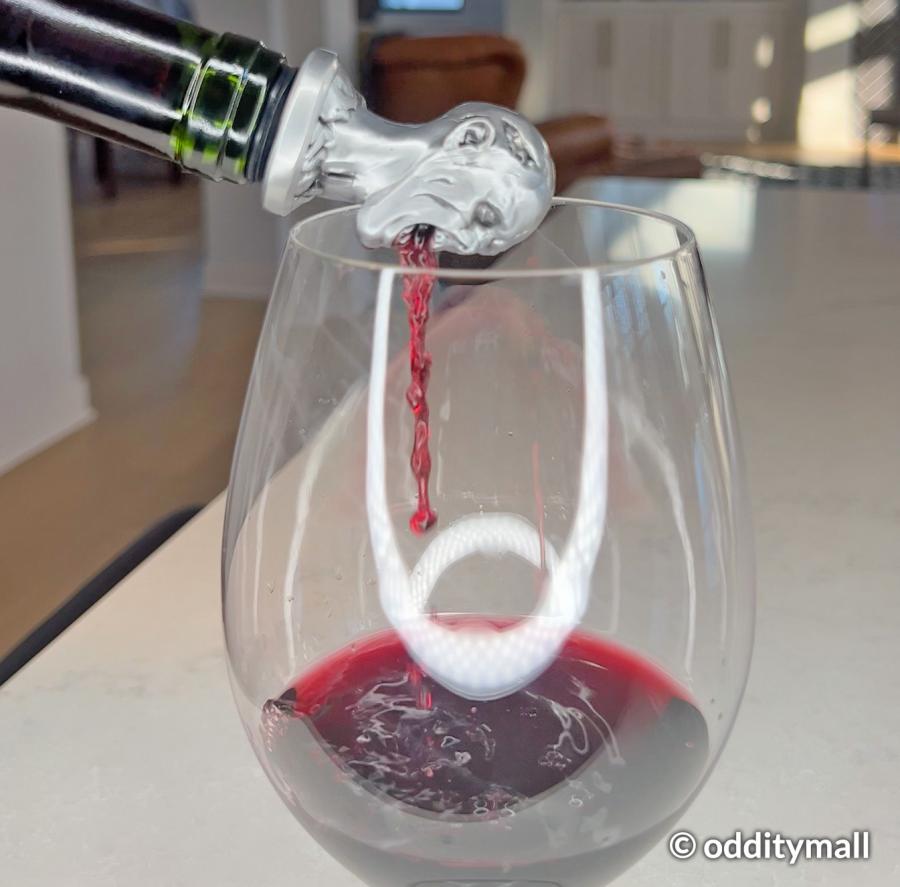 The zombie head wine pourer is sculpted beautifully with great attention to detail, including a gruesome mouth with nasty looking fangs, and all sorts of damage to the zombie's head, including a huge opening on the back of his head. The Zombie Head Wine Pourer is designed to be both functional and fun. Liquid flows freely through the zombie's head and out its mouth, allowing your wine to breathe and open up through the aeration process. This allows your wine to reach its full potential in terms of flavor, aroma, and body. Plus, because it's made from stainless steel, it's easy to clean and will last you for years to come. Not just for wine, this creepy pourer can be used with a variety of liquids, including liquor and olive oil. The aeration process also works with these liquids, making them taste even better. Whether you're hosting a dinner party, a BBQ, or just enjoying a drink with friends, the Zombie Head Wine Pourer is sure to be an instant conversation starter. The sculpting on the zombie's head is so realistic that it will make you feel like you're pouring your wine straight from a zombie's mouth. The attention to detail is what sets this pourer apart from others on the market, making it a one of a kind item that you won't find anywhere else. A hole located on the size of the zombie's neck allows air to flow back into the bottle using the large metal straw, which makes pouring smooth and super easy! The Zombie Head Wine Pourer comes packaged in a beautiful box, making it the perfect gift for any wine lover or horror fan. Whether it's for a birthday, anniversary, or a 'just because' gift, the recipient is sure to be thrilled with this unique and functional piece. The zombie pourer even features a rubber flange attached to its bottom to ensure there won't be any undesired spills from the bottle as you pour the drink or liquid. This also helps it seal onto pretty much any sized bottle of wine, liquor, or oil. Measuring just 2 inches long x 1 inch wide the zombie head wine pourer will certainly not take up too much space when not in use. You can snag this unique zombie head wine pourer from Amazon for around $22 bucks!