These Realistic Zombie Head Mugs Are Perfect For Horror Lovers
By Ryan on 10/19/2022 10:52 AM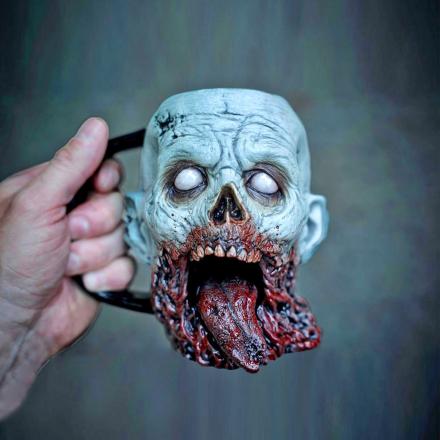 With Halloween rapidly approaching, many of us are scrambling for those last-minute decorations, all the way from costumes to mugs. Nothing quite hits as well as the right creepy mug, and with this next feature, zombie fanatics are in luck. Now you can celebrate your Halloween with something truly eerie by watching your morning coffee's steam rise from where a zombie's brain used to be!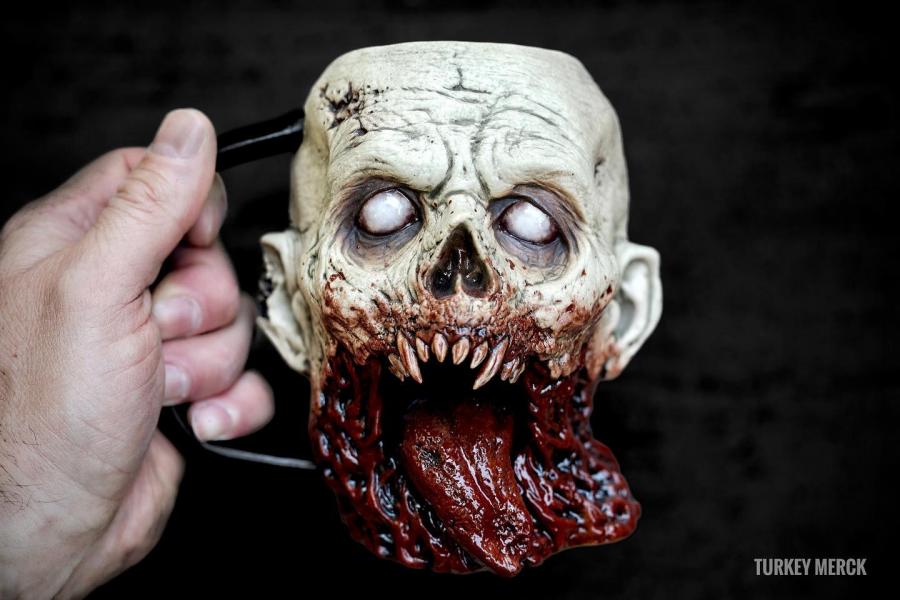 Credit: turkeymerck
Introducing these realistic zombie head mugs from Turkey Merck, which feature the decorative ceramic heads of a selection of undead characters. The shop offers several spooky zombie mug looks, each bearing its own style and a different not-so-spooky name to make you feel like they're your friend.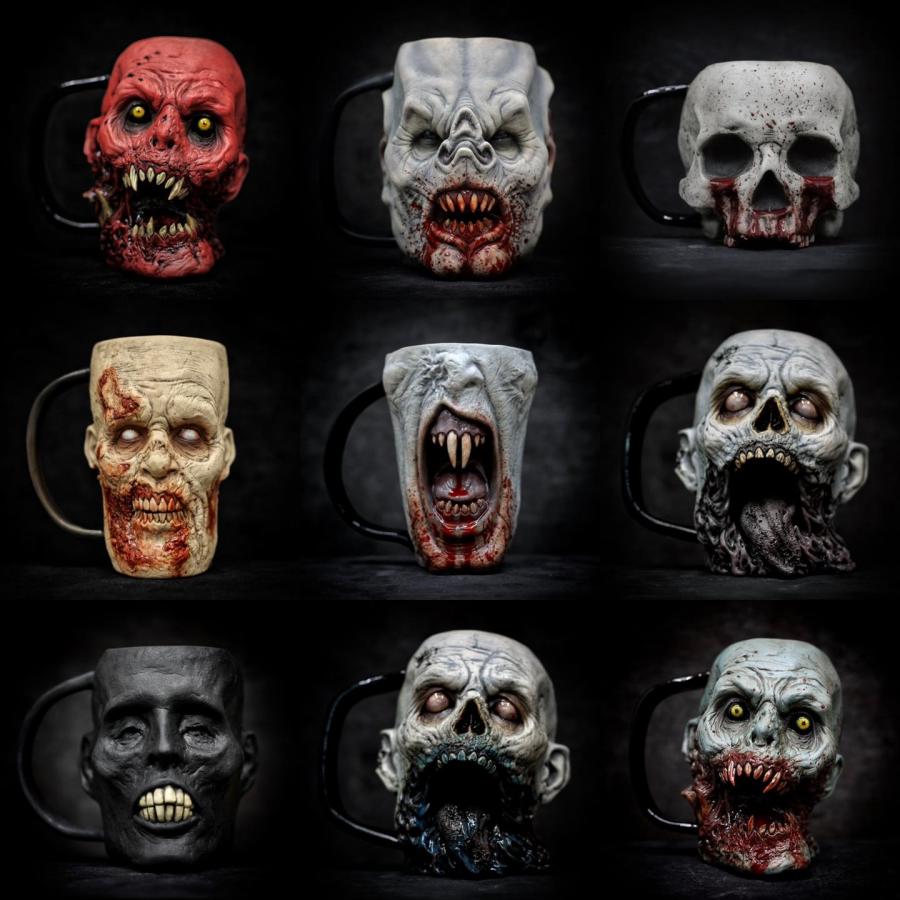 Credit: turkeymerck
Each of these handmade ceramic zombie mugs is made to order, which explains why they're such beautiful art pieces. These mugs include slight variations in their design, with the eye colors, marbling effect, blood spatter and general textures all varying slightly from one mug to the next.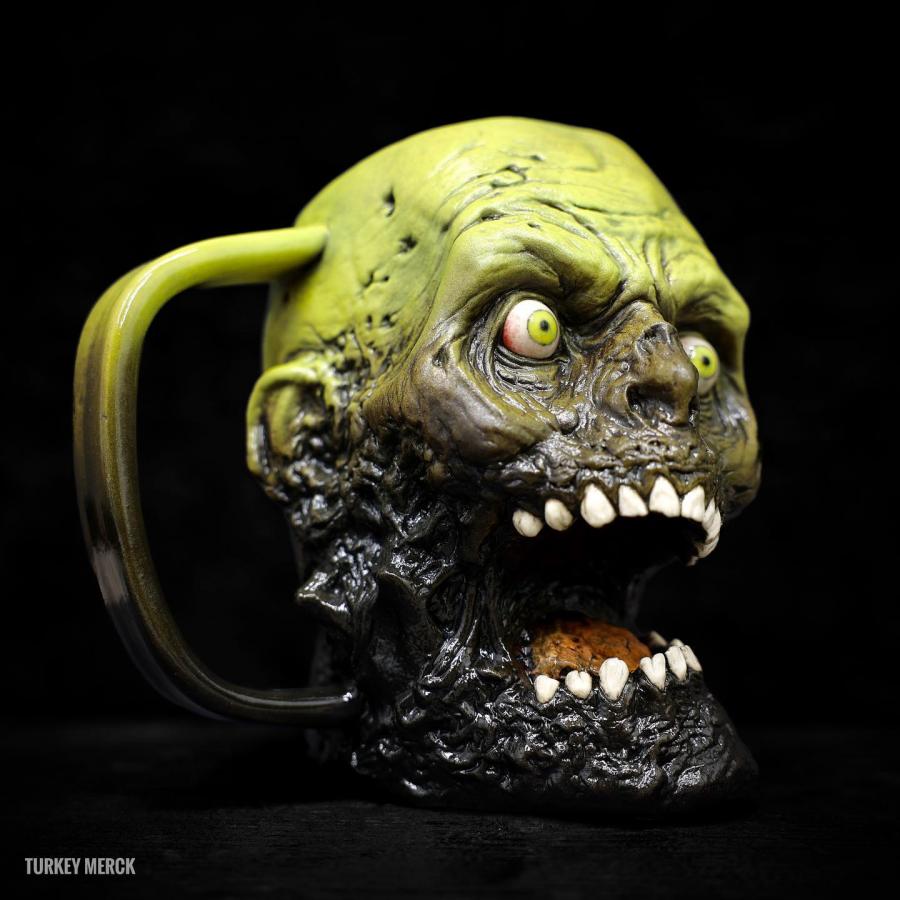 Credit: turkeymerck
Featuring brutal facial textures second only to real undead creatures, these zombie head mugs will make your roommates feel deeply uncomfortable as they reach for their own boring, plain mugs.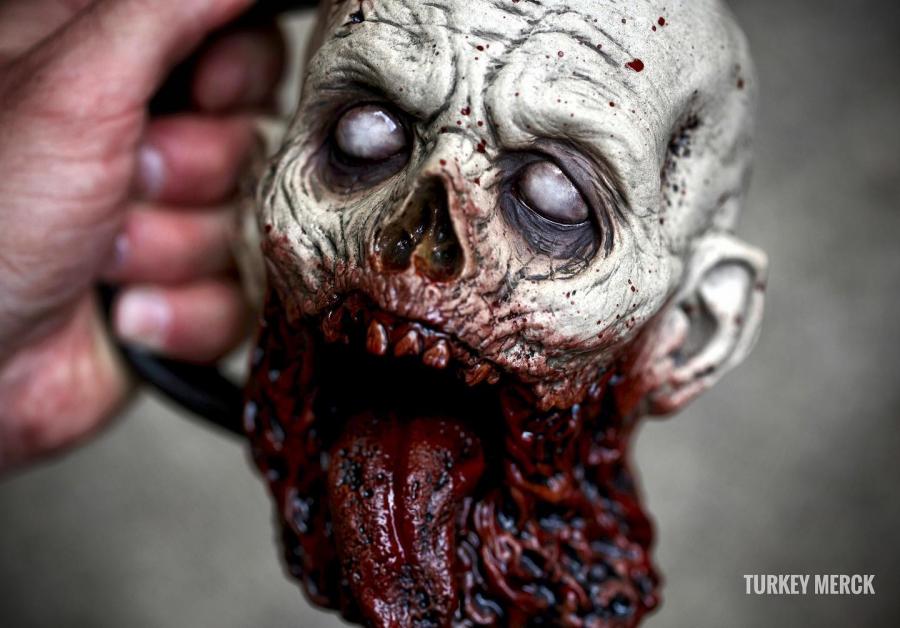 Credit: turkeymerck
In addition to being really creepy, these zombie head mugs are dishwasher and microwave safe, though the company does recommend hand-washing them due to the handmade nature of the mugs and the custom-glazed finish on these.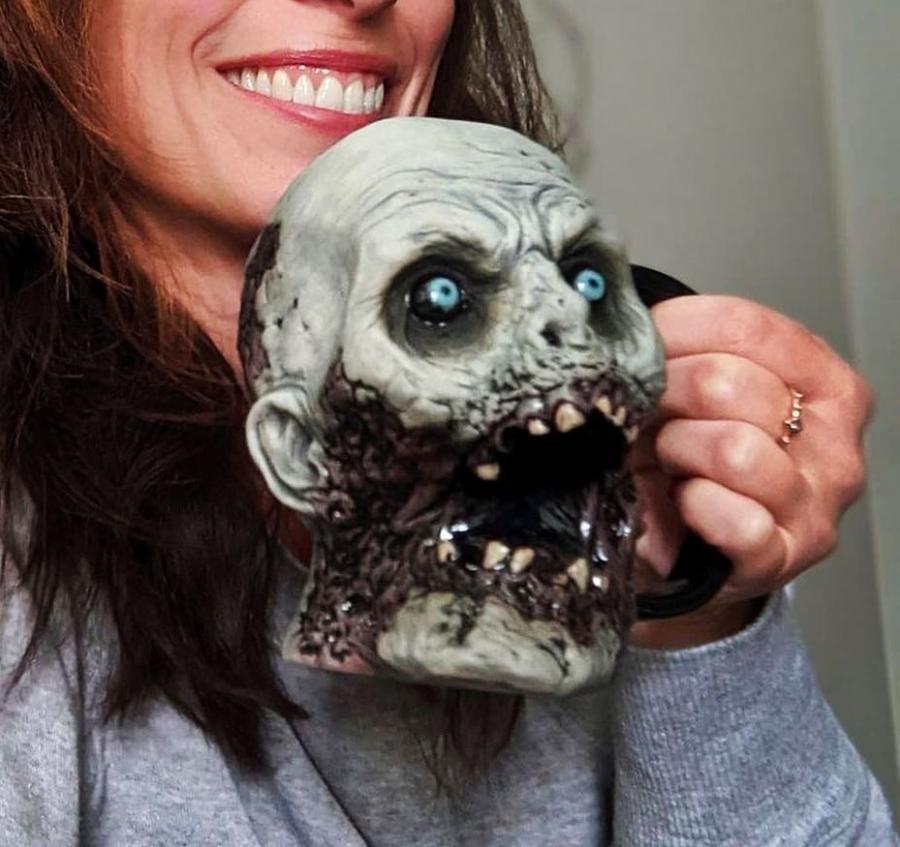 Credit: turkeymerck
Either way, these zombie head mugs are incredibly realistic, offering a movie-quality take on the undead that you'd be able to drink from in between shots, even if you were on a set.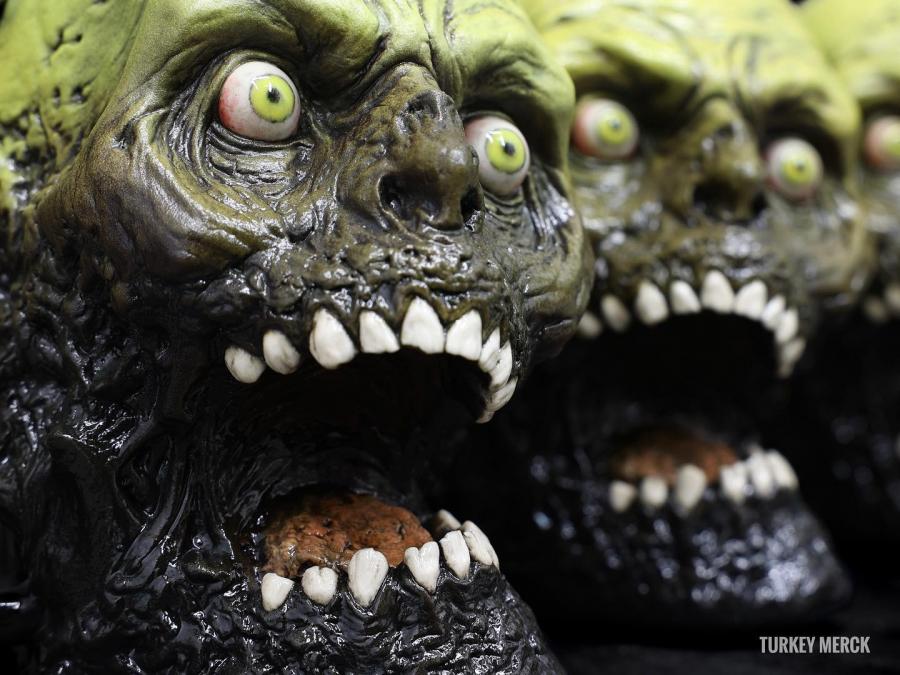 Credit: turkeymerck
These oversized 16-ounce ceramic zombie mugs come in several different styles, each named with a different name from when they were alive, or the kind of spooky character they are for those that aren't purely undead.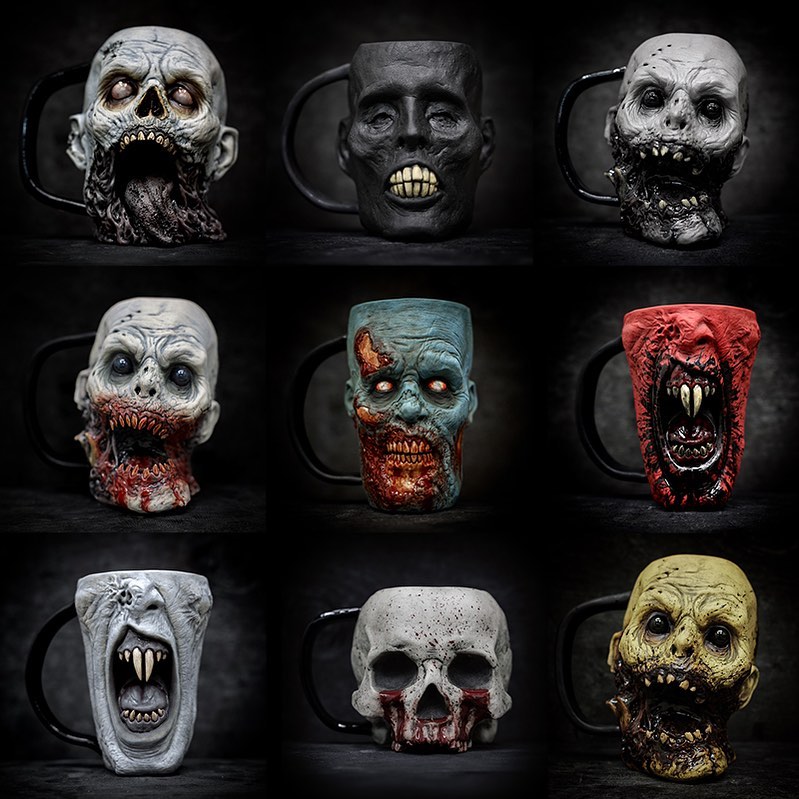 Credit: turkeymerck
The zombie head mug style names include Greg, Ed (as in "Shrunken Ed"), Jake, Kevin, and for non-name titles, punisher, warboy, immortal, Nosferatu, skull and mummy.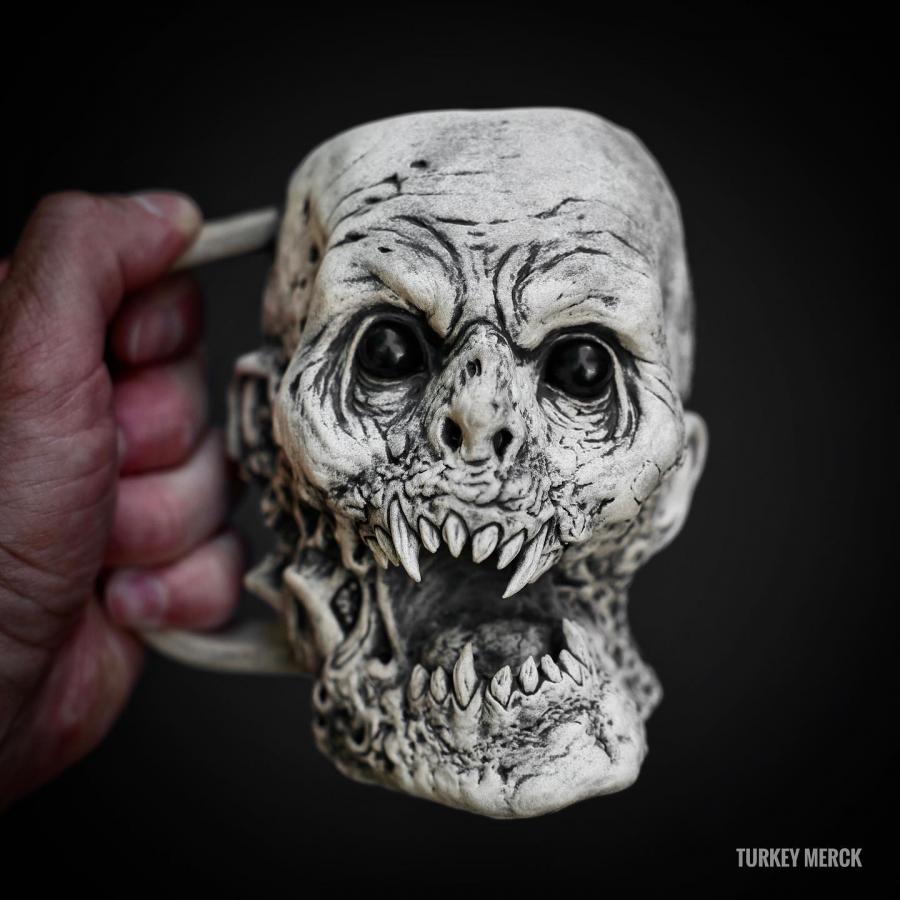 Credit: turkeymerck
In addition to their style names, each comes with a first name describing either its color or other elements of its style (i.e. Sour Greg, Gruesome Greg, Phantom Jake, Green Nosferatu, etc.)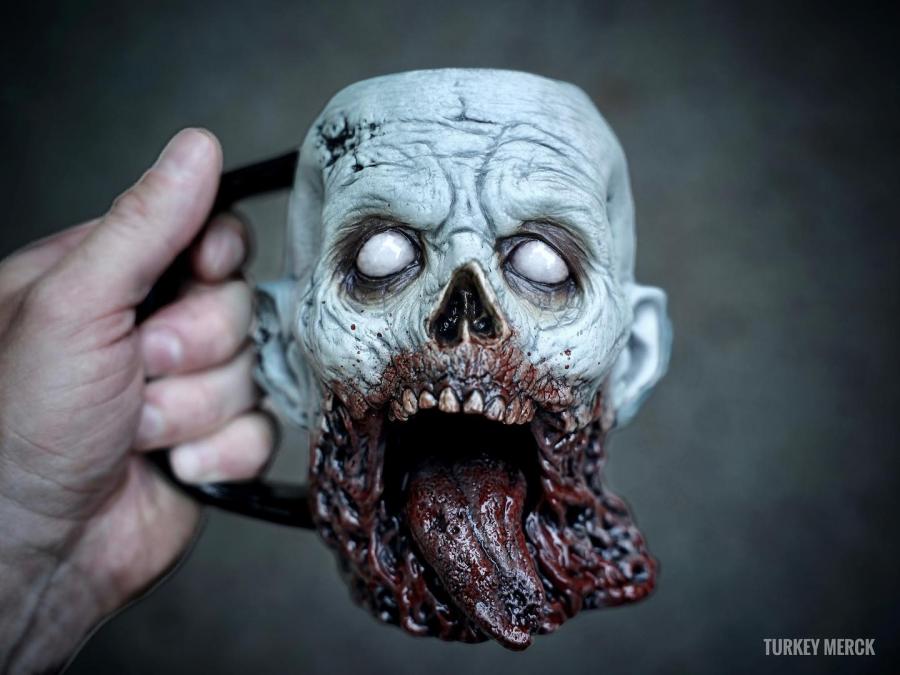 Credit: turkeymerck
Each purchase includes a certificate of authenticity from Turkey Merck, showing that it was indeed a real creation from the shop and not a cheap knock-off.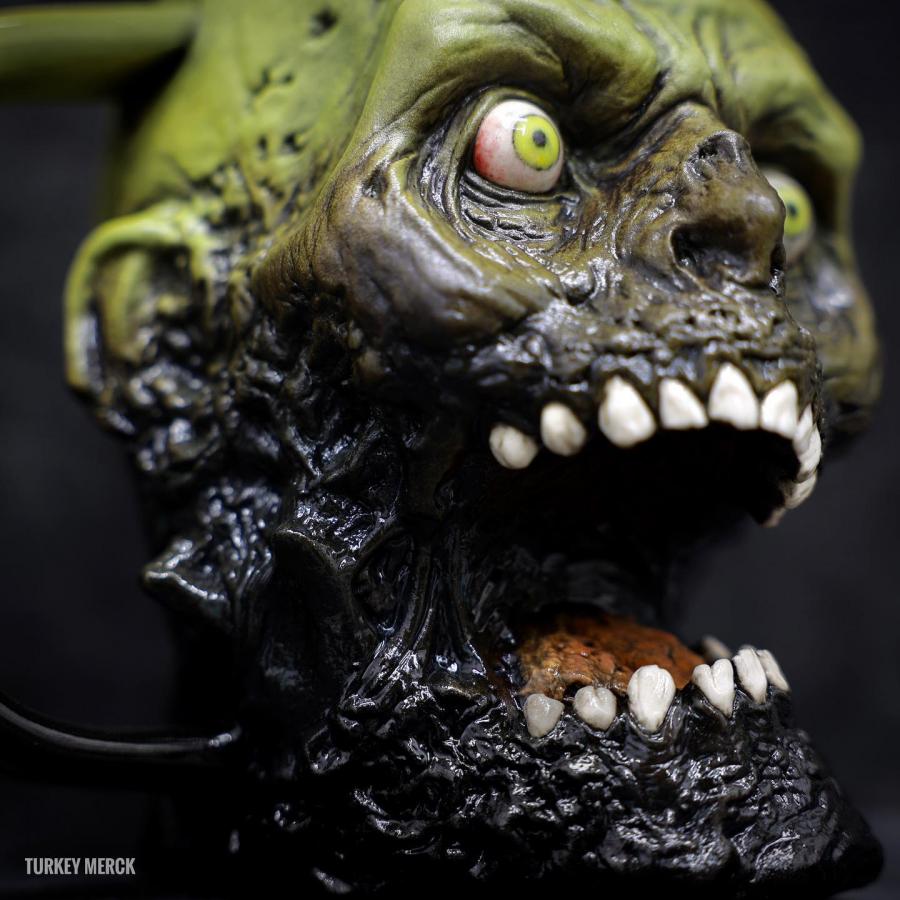 Credit: turkeymerck
All sales are final from the shop, and you know these are high-quality both because of their price tags and because of the fact that the company limits sales to two per household — meaning you'll have yourself a completely limited edition item if you order from them.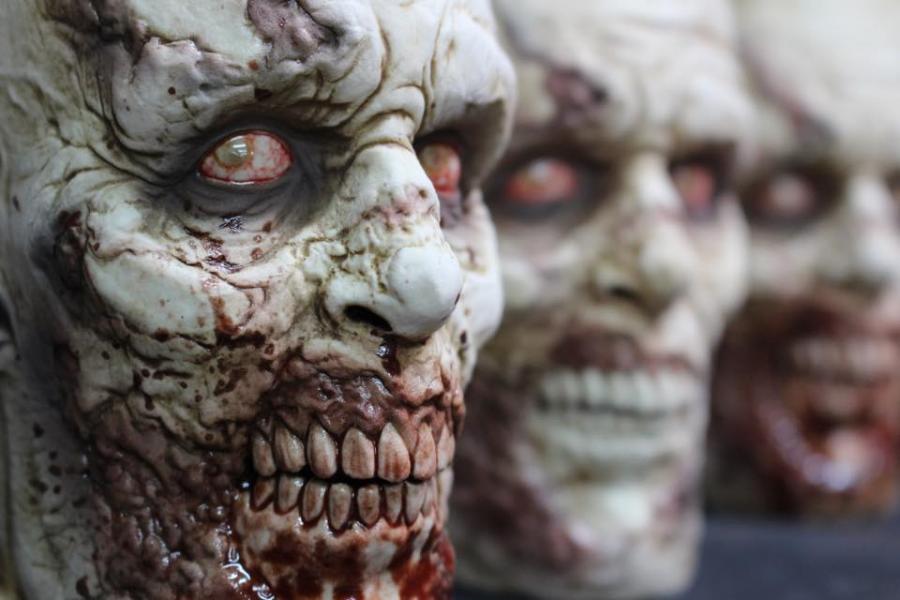 Credit: turkeymerck
Other great zombie features to go with these zombie mugs include the zombie head archery target, these zombie slippers, the giant zombie baby decoration or the zombie foot dog toy, among other items still.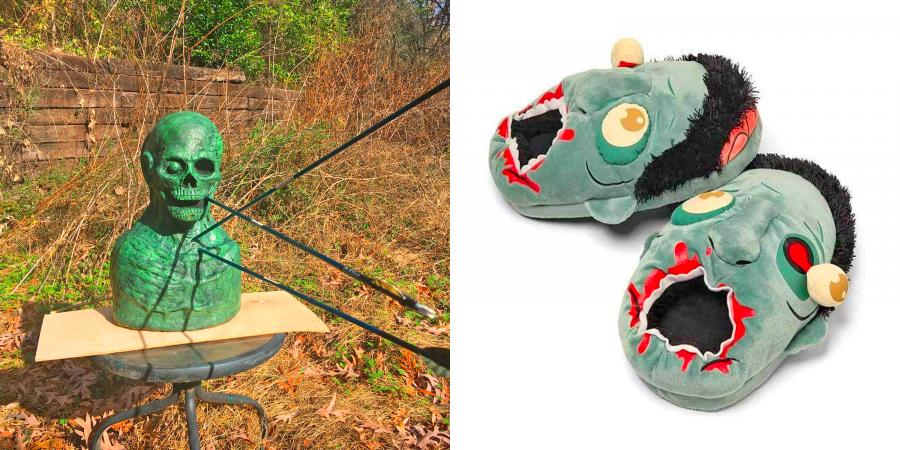 The shop offers free domestic shipping in the U.S., with upgrade shipping options available for those who live overseas. For domestic orders, the company says you should allow between six and eight weeks to receive delivery.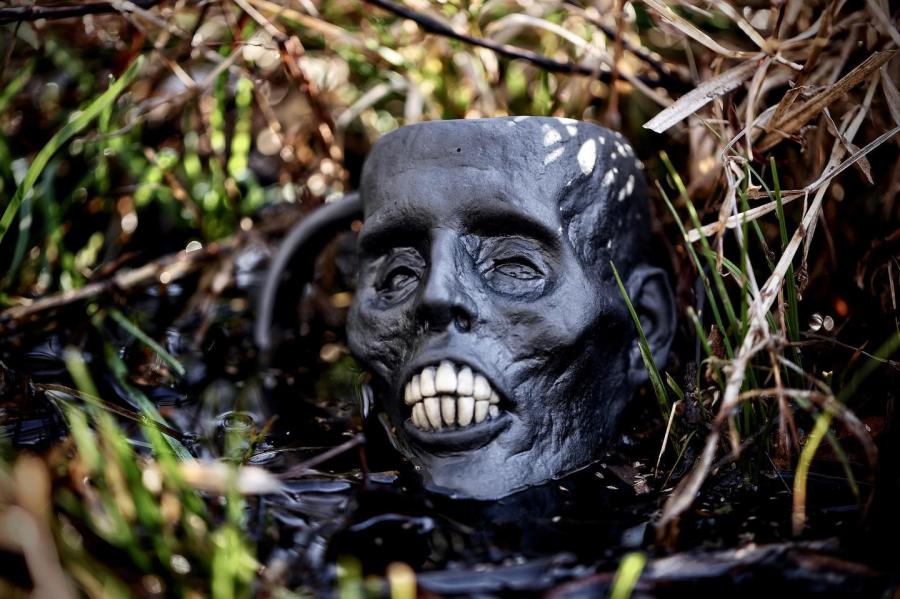 Credit: turkeymerck
The mugs are currently sold out as of the time of writing, but hopefully it's only temporary as these creepy zombie mugs are the perfect way to spruce up your Halloween party — or just to enjoy the company of someone who finally understands you all year long.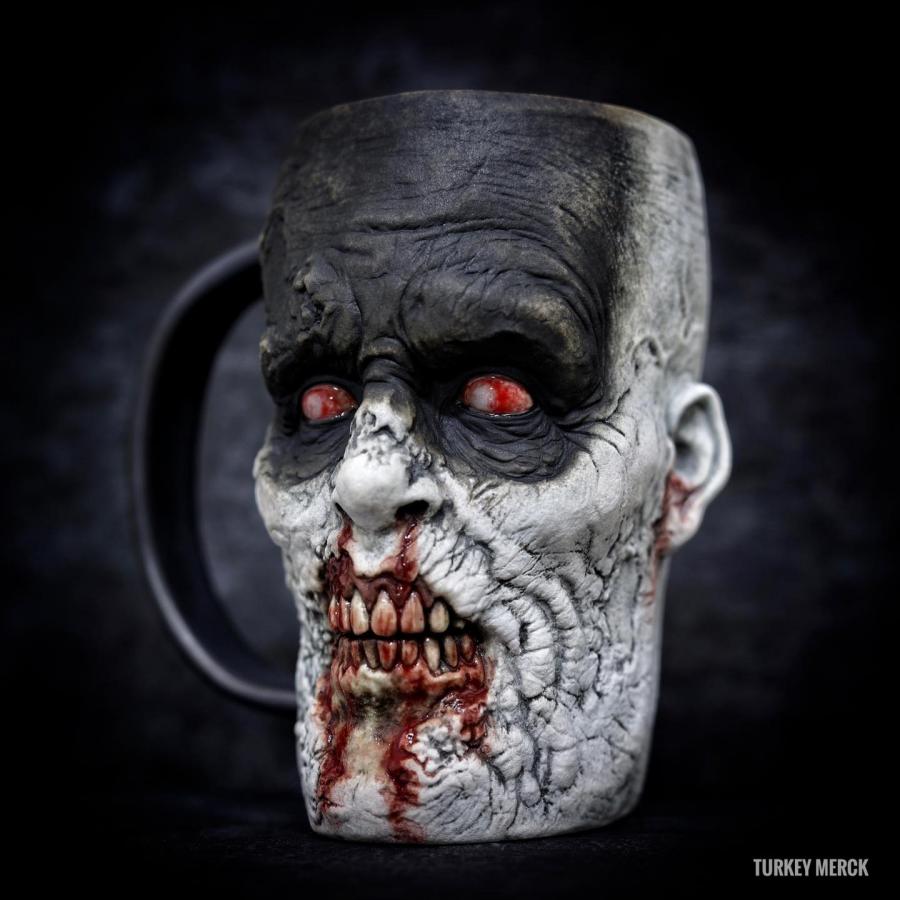 Credit: turkeymerck
No matter who you are or when you plan to use these zombie head mugs, they'll make for the perfect Halloween decoration, weekly Walking Dead or zombie movie club cup, or just a spooky reminder of your mortality that you can enjoy each morning as you arise like a zombie from your own place of slumber.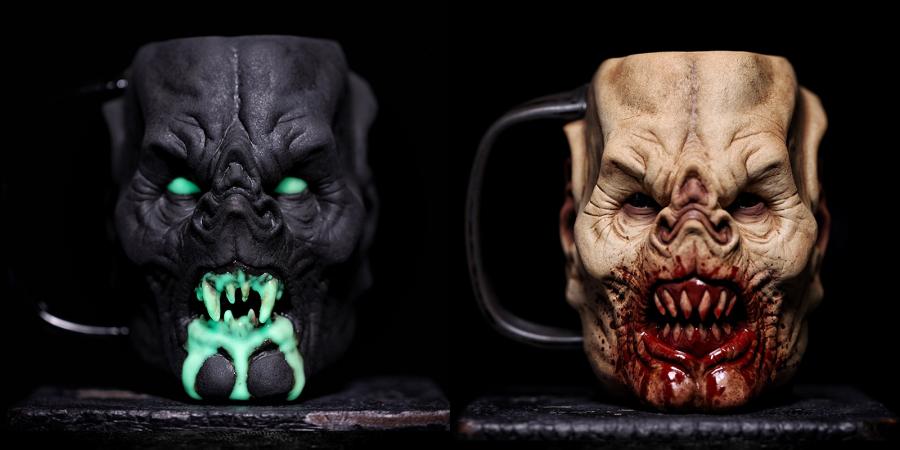 Credit: turkeymerck
These incredibly detailed zombie head mugs don't come cheap, as you can snag them from their shop from around $200-$500 bucks apiece!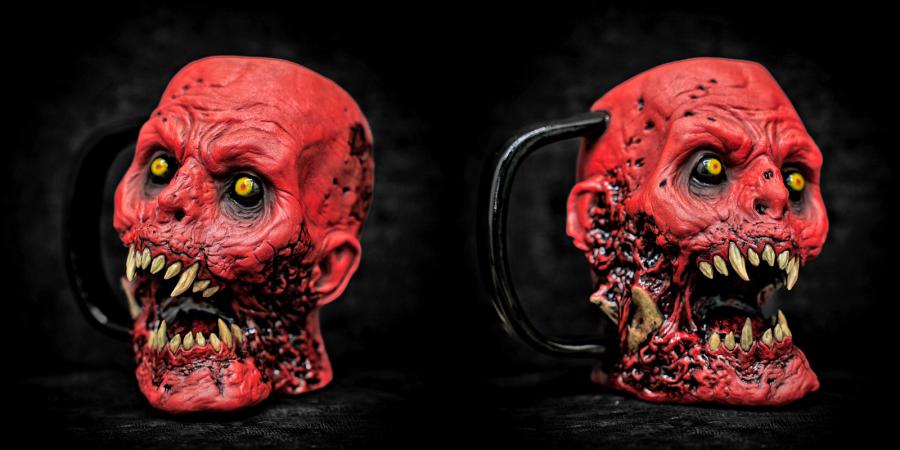 Credit: turkeymerck
Each Zombie head mug is fully detailed by hand, and you can see why they're priced so high on this info page. Every one of their mugs is (at the time of this writing) fully sold out, so it seems that the price is not an issue for them...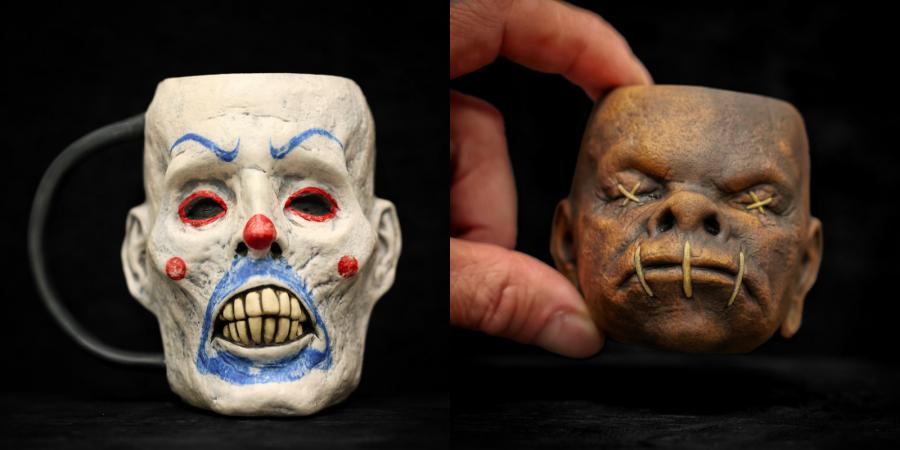 Credit: turkeymerck
Check out some of the Turky Merck zombie head mugs in action via the video below!
Subscribe To Our YouTube Channel