These Zombie Slippers Are The Perfect Way To Keep Your Feet Cozy During Halloween
By Ryan on 10/07/2021 10:51 AM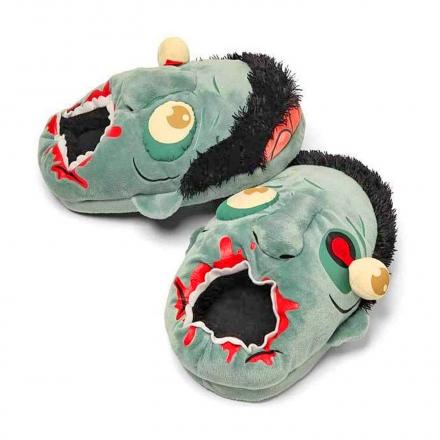 The final season of The Walking Dead is upon us and the zombies are getting scarier by the day. Halloween is also around the corner, so it's safe to say we're living in scary hours. It's time to pay homage to the zombies that will seemingly win the war against humanity and take over the world. Hilarious zombie slippers that make the scary undead look a little less threatening. Or if your mornings feel like you're dead on the inside, the plush and scary slippers will be a great match to your morning personality. It's scary hours for the living!!
These awesome zombie slippers will keep your feet warm and cozy. The cozy slippers look like decapitated zombie heads with blood dripping from the eyes and mouth. The eyes have blood dripping and the two walkers look anything but inviting. The eyes are falling apart and blood is all over their mouths, they look scarier than their living dead counterparts.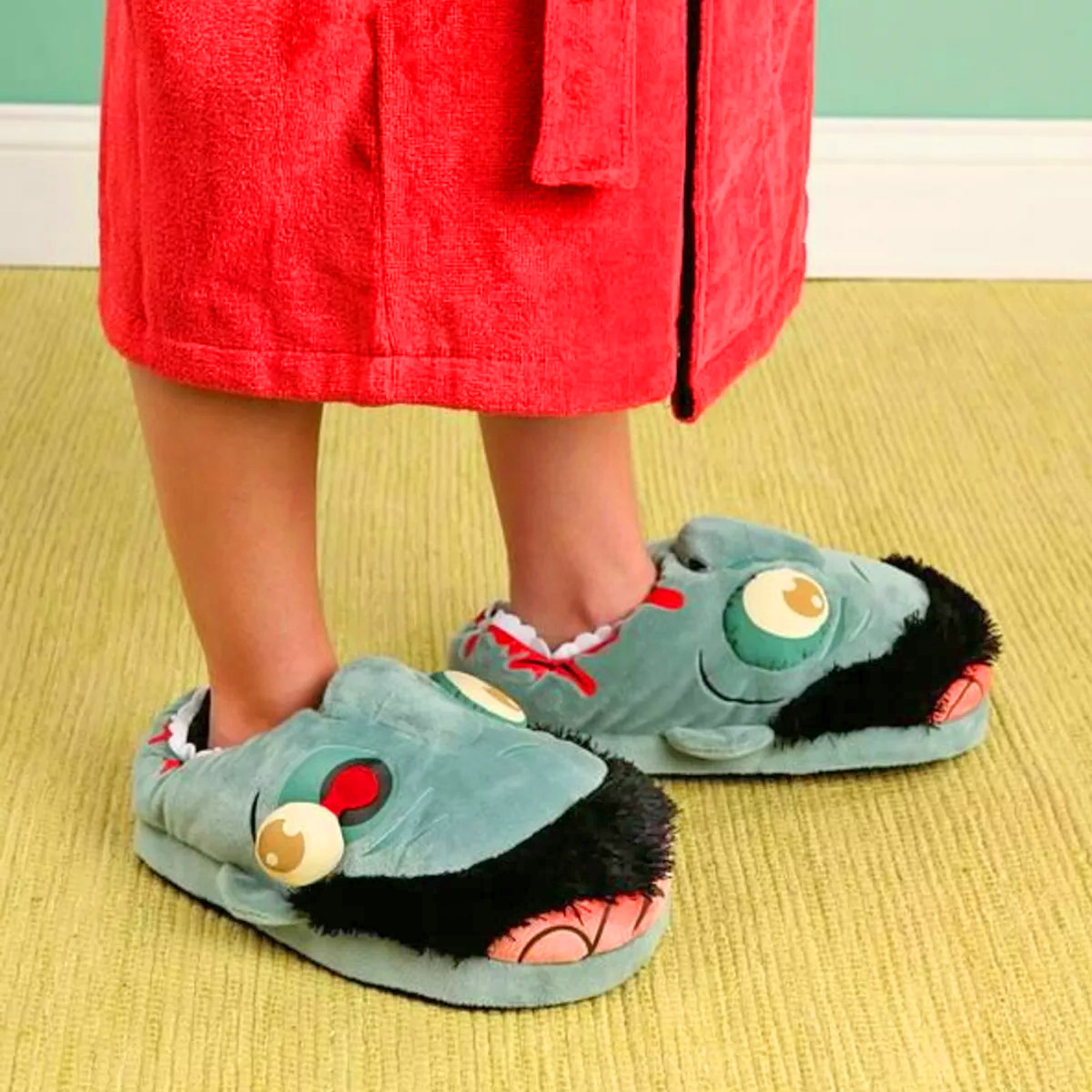 Don't be fooled by the horrifying aspect of these zombie slippers, they are very soft, large, and very comfortable to have on your feet. Being chewed on by a pair of scarier slippers can be quite comfortable after all. There is no left or right foot with these, just hop into them whichever feet first, perfect for the mornings which your brain is half awake.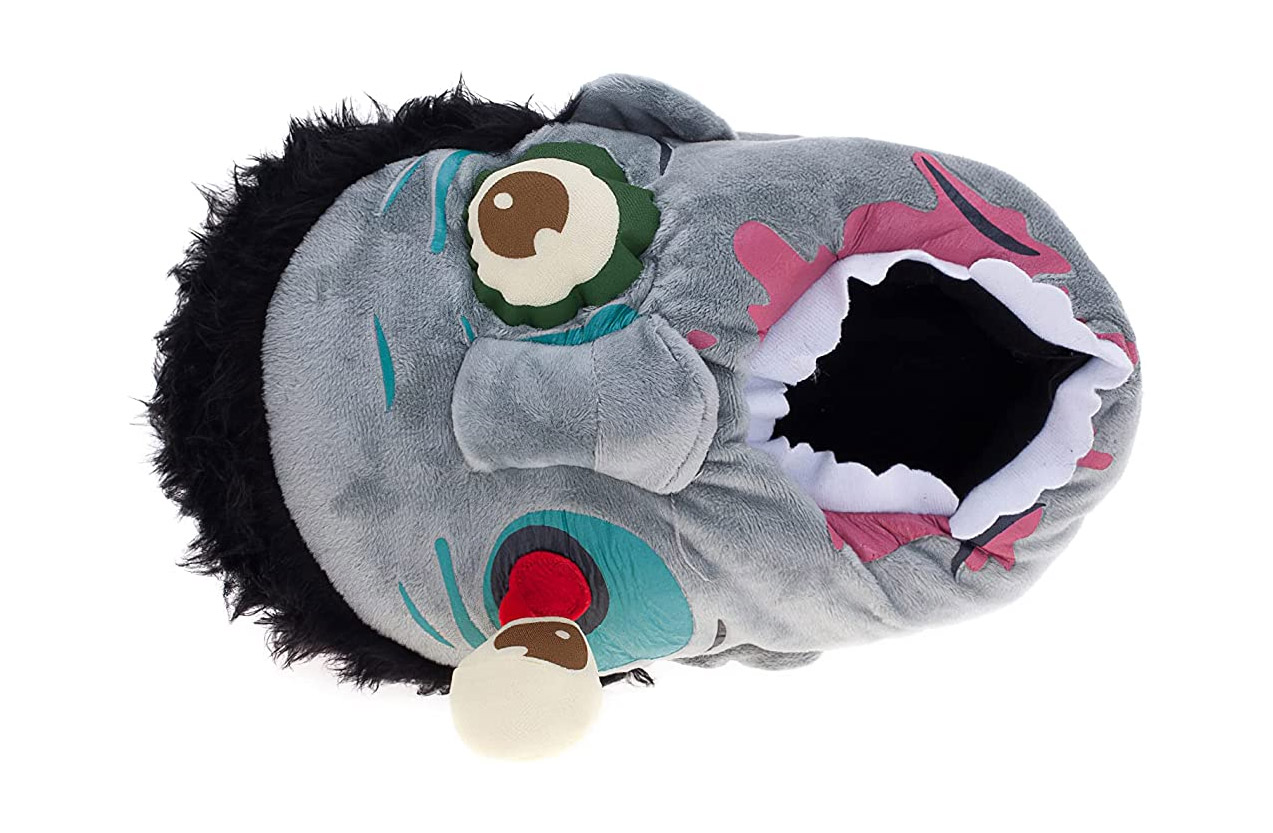 If you always have that zombie half-awake feeling in the morning, you might as well dress the part. The one size fits most shoe sizes, and kids from the ages of 4 and up can comfortably wear them. Men with a shoe size of up to 12 will be comfortable in these plush slippers.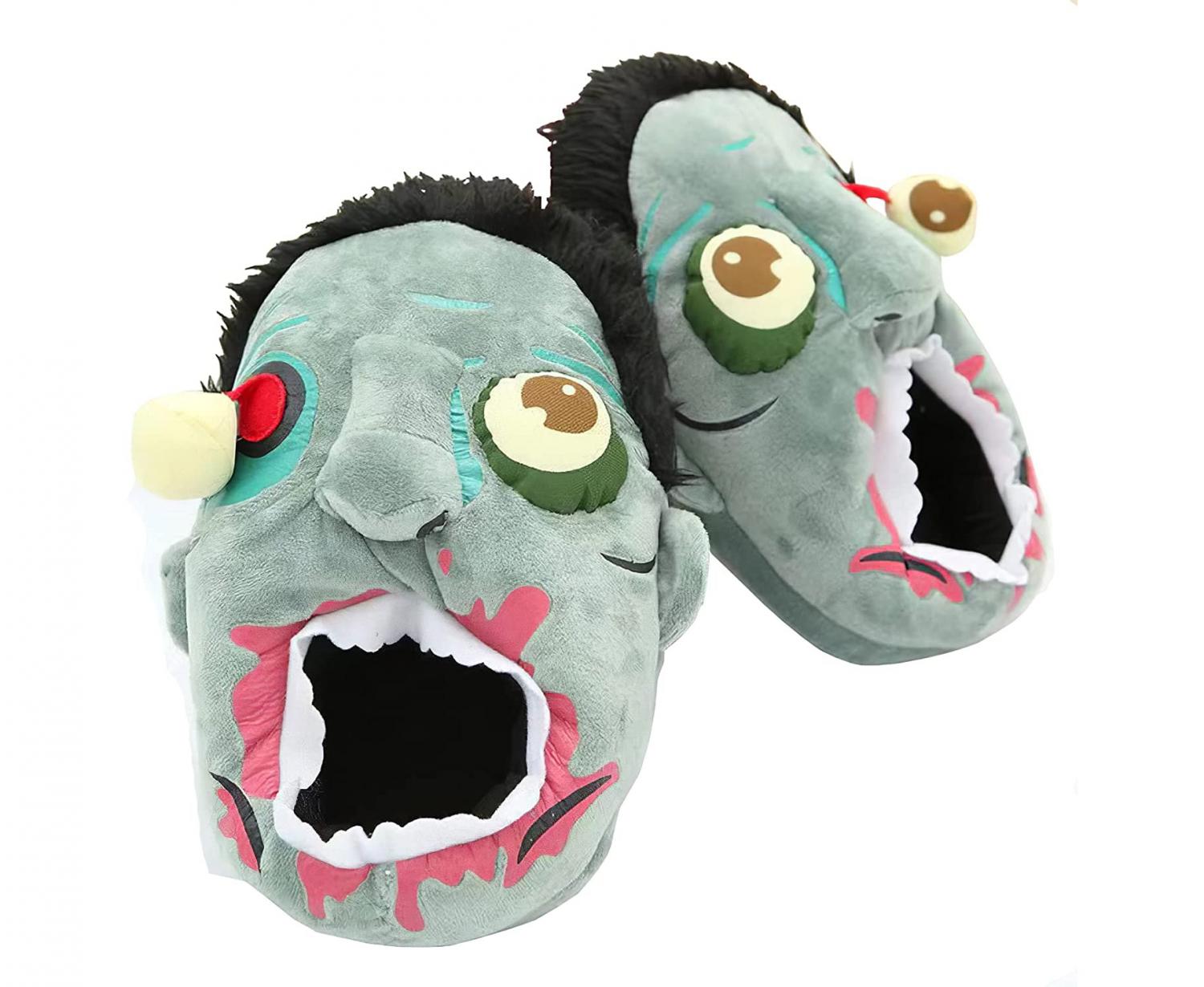 The zombie's heads are so comfortable that you will always want to stick your feet inside their rotting mouth. If your kid can look beyond the dangling eyes, blood-stained mouth, an exposed brain section, and rotting blue flesh, then these could be a great gift for them.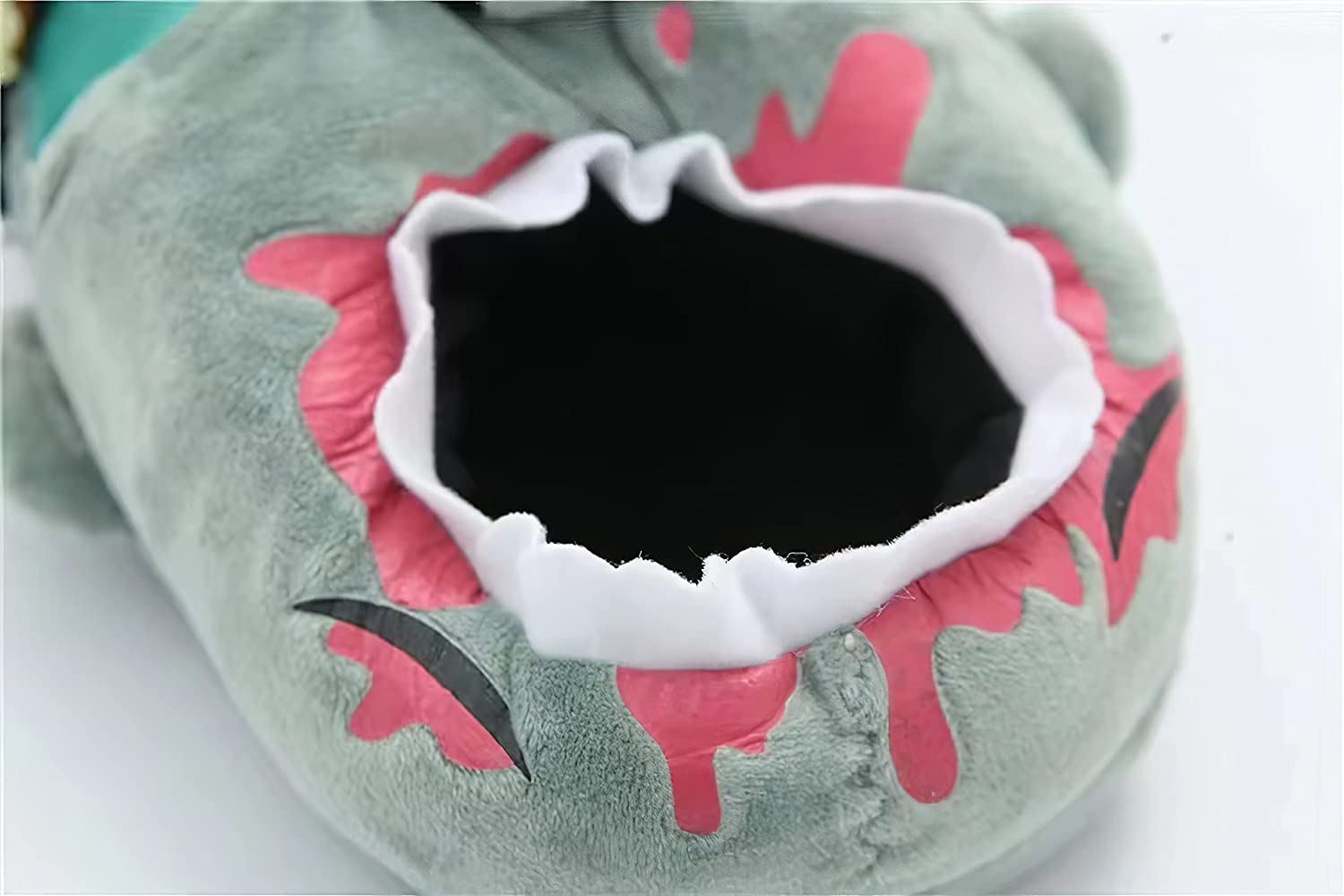 Each leg has a dislodged and dangling eyeball which looks extremely gruesome. The designers wanted to mimic the decapitated head of our flesh-eating zombies, and they got it just right. The attention to detail is simply breathtaking, for example, if you look closely at the edge of the slipper, you can spot the zombie's brain.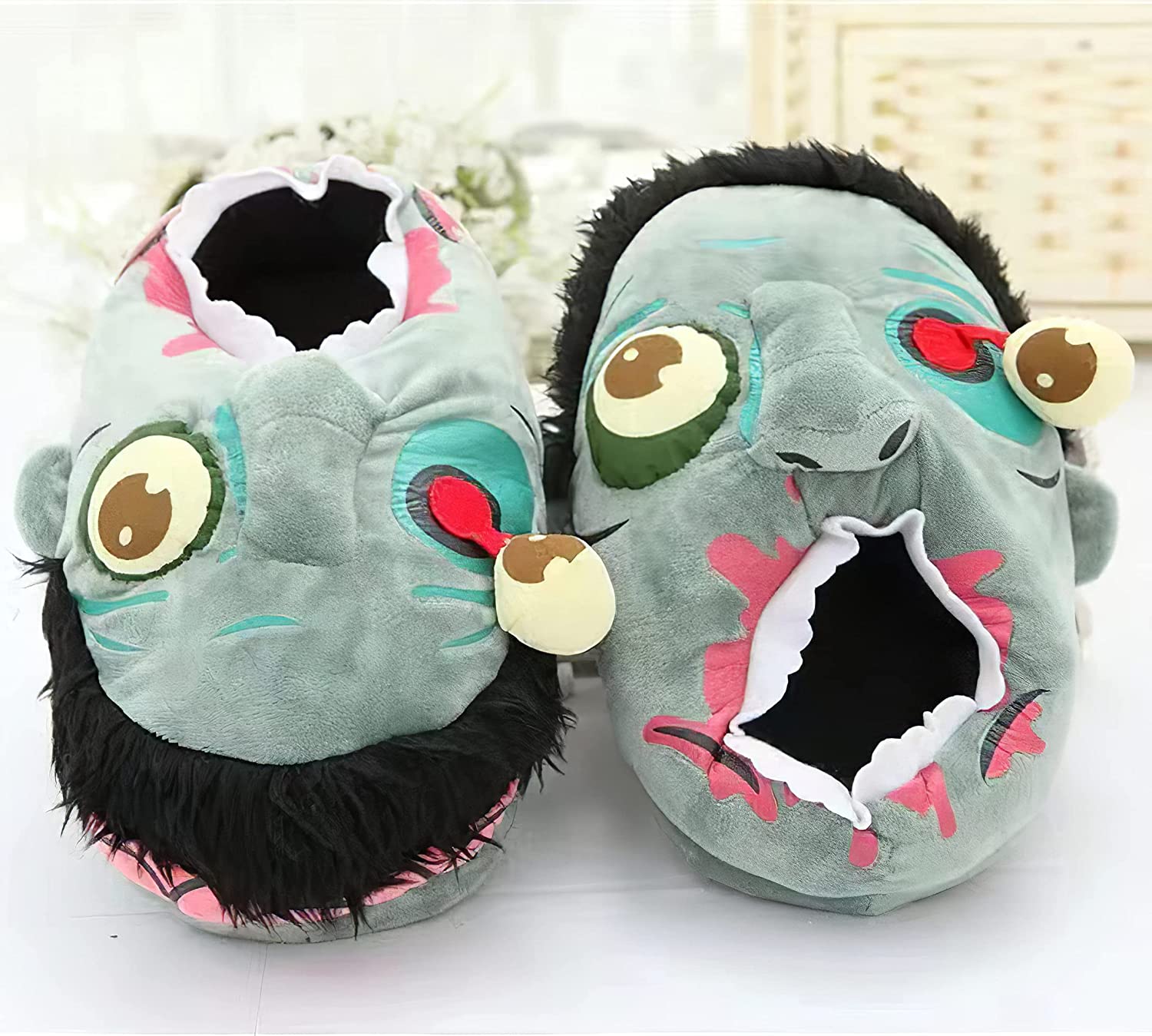 If you're on the hunt for the perfect gift idea for a zombie fan or someone who enjoys getting scared to death, these zombie slippers are exactly what you need. Furthermore, Halloween isn't that far away, and a fluffy but scary gift fits the bill.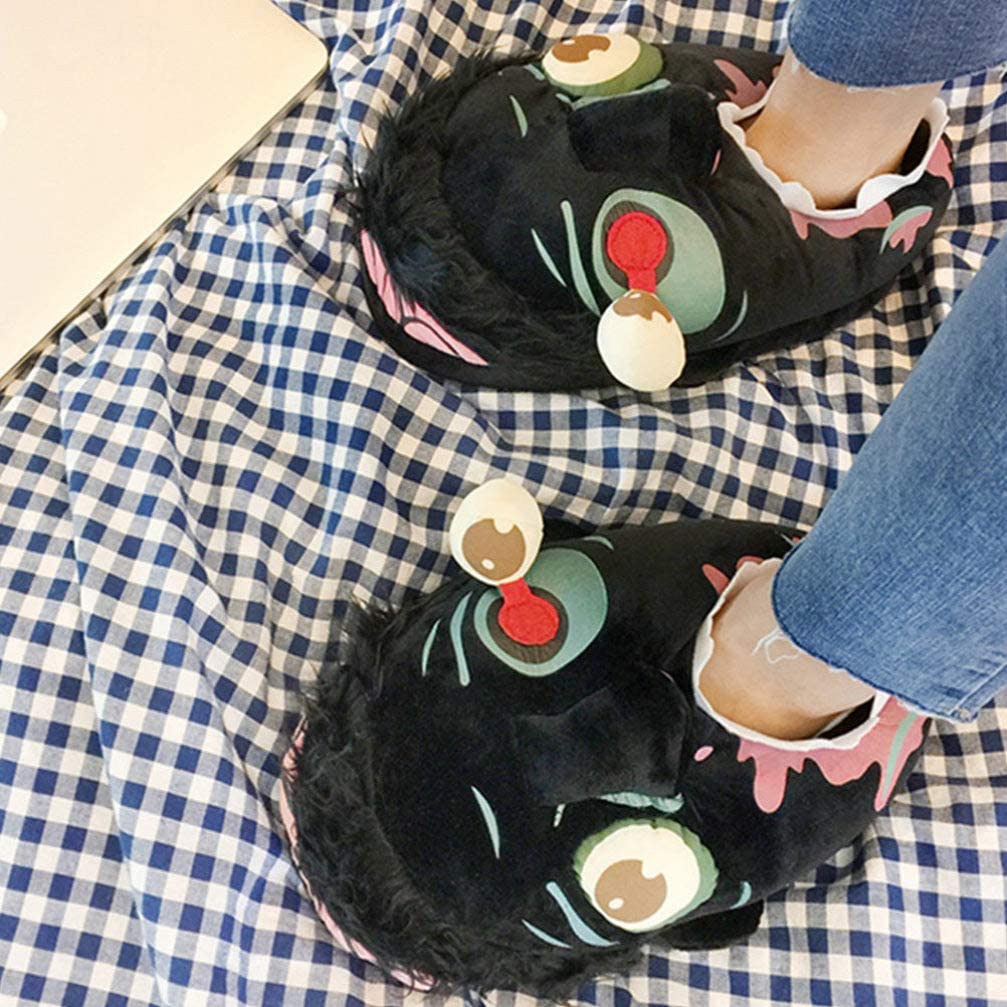 Bring that extra level of creepiness in your house with the best zombie slippers you'll find around. The slippers have a back on them to ensure that you can walk around safely while wearing them.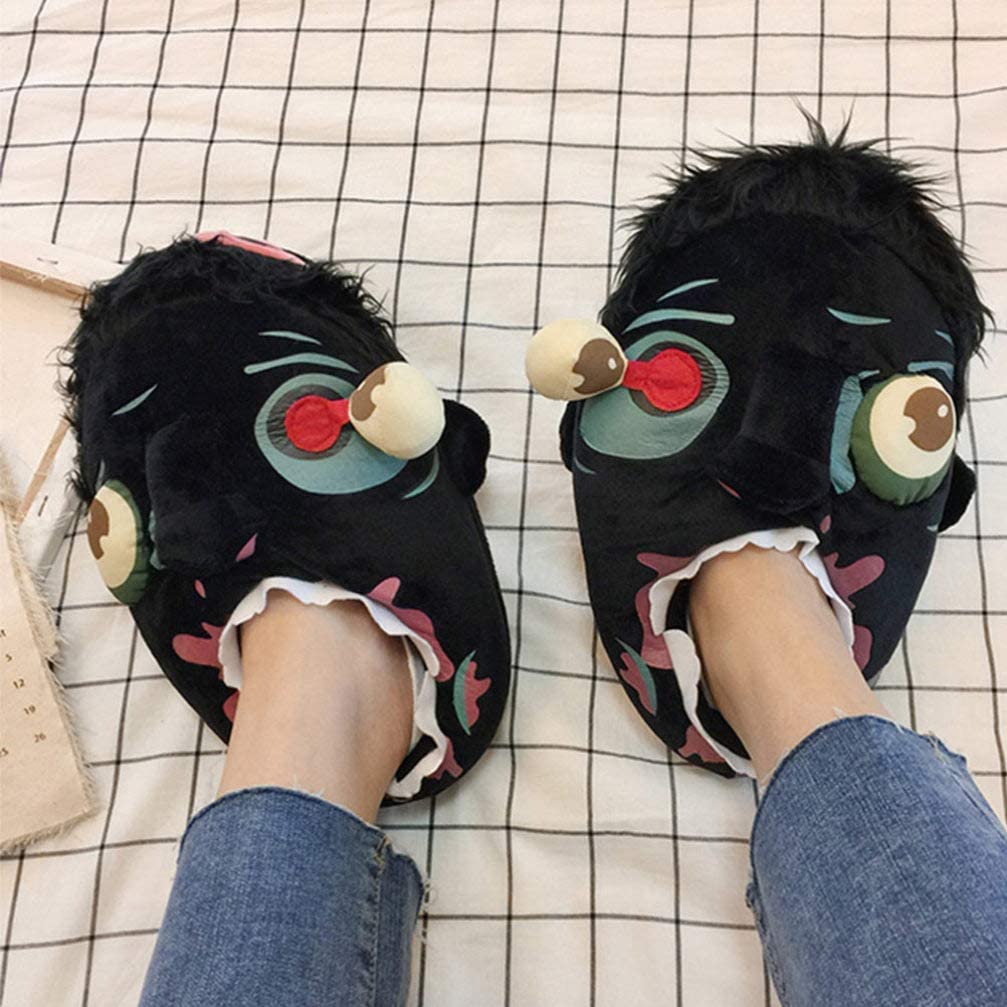 A colleague whom you know isn't a big fan of the morning or someone with a great sense of humor will find the importance of these plush zombie slippers. Someone has to feed these blood-thirsty monsters and it might as well be your feet. You'll feel very comfortable while at it.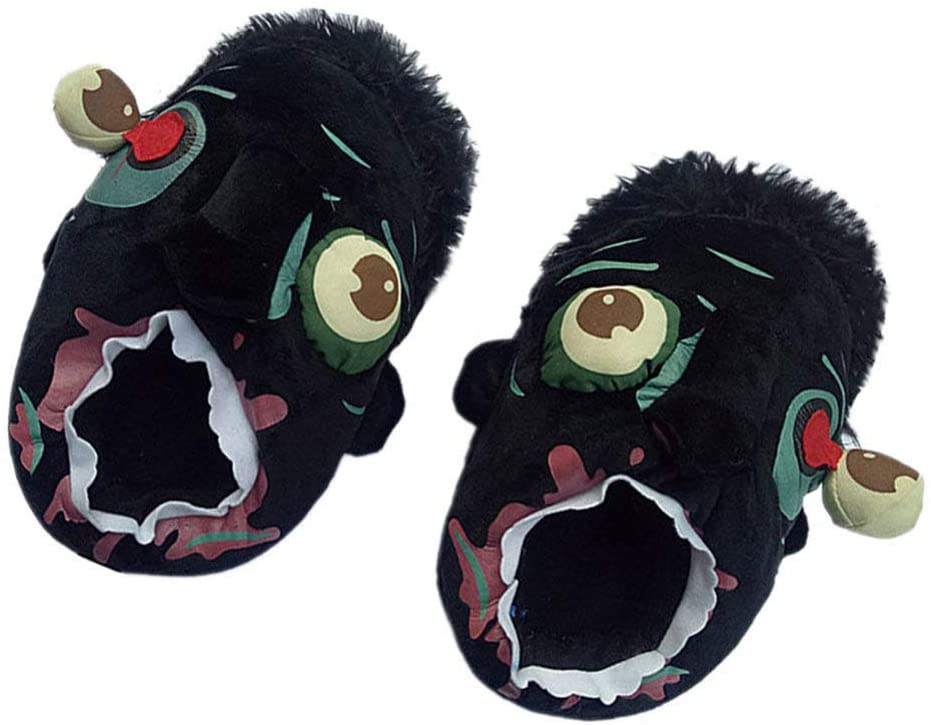 These awesome zombie slippers measure 15 x 4.5 x 13 inches and they weigh just 12.9 ounces. You'll never find such a scarier but cozy pair of zombie slippers. Plus you couldn't find a better set of slippers for use during Halloween!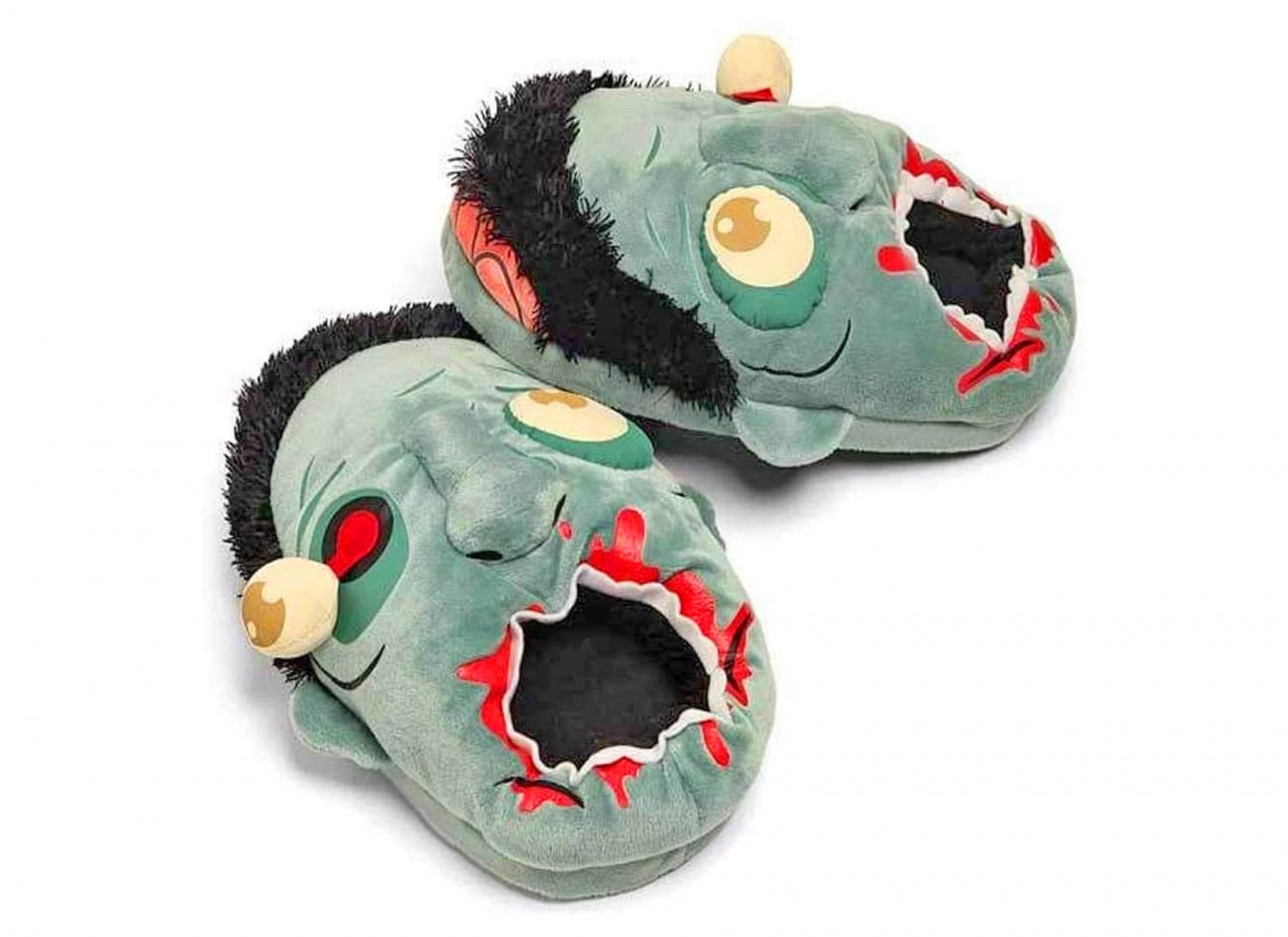 If the zombie slippers don't do it for you, how about these zombie sandals that turn your feet into nasty zombie feet!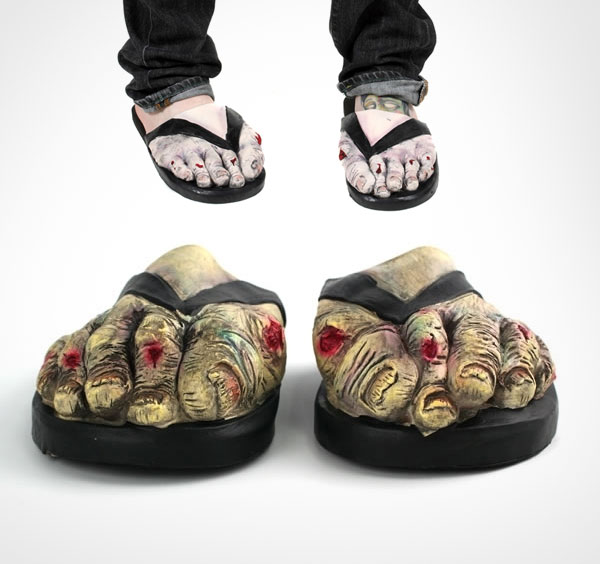 Source