This Toilet Piano Lets You Make Music While You Poo
By Ryan on 11/26/2021 10:47 AM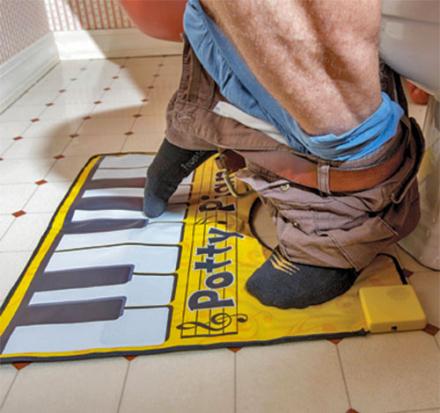 There is only one thing worse than being behind someone in line at Subway that orders more than one sandwich, and that is when you forget to bring your phone into the toilet when you need to make a poo. The only thing to do is clean out your wallet, look at shampoo bottles, and sit alone with your dark thoughts. The "Potty Piano" is an electronic keyboard that sits on the floor and wraps around the toilet and allows you to play it with your feet while sitting on the can.
Plus it even comes with an instruction song book which hopefully comes packed with songs all bout pooping, and will teach you all you need to know about playing the keyboard with your feet that you didn't learn from the movie "BIG".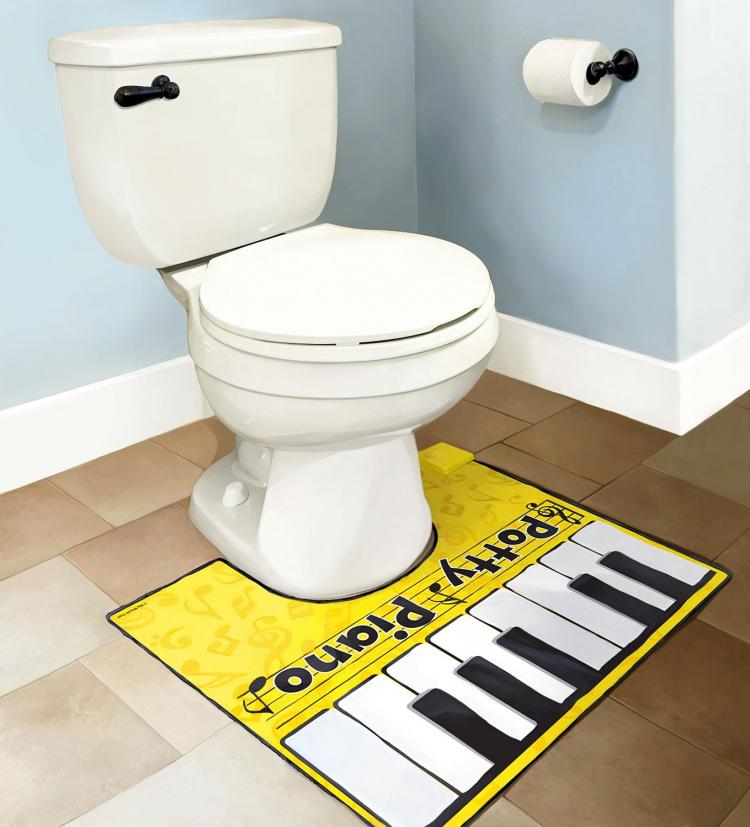 The potty piano toilet keyboard is powered via 1 non-standard battery, contains a speaker in the bottom left corner of the device, will fit most standard sized toilets, and measures 27.4 inches wide x 16 inches long.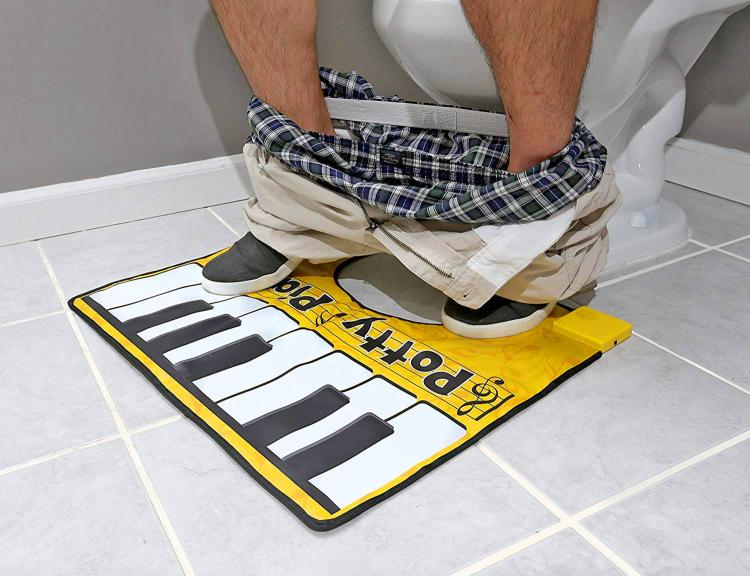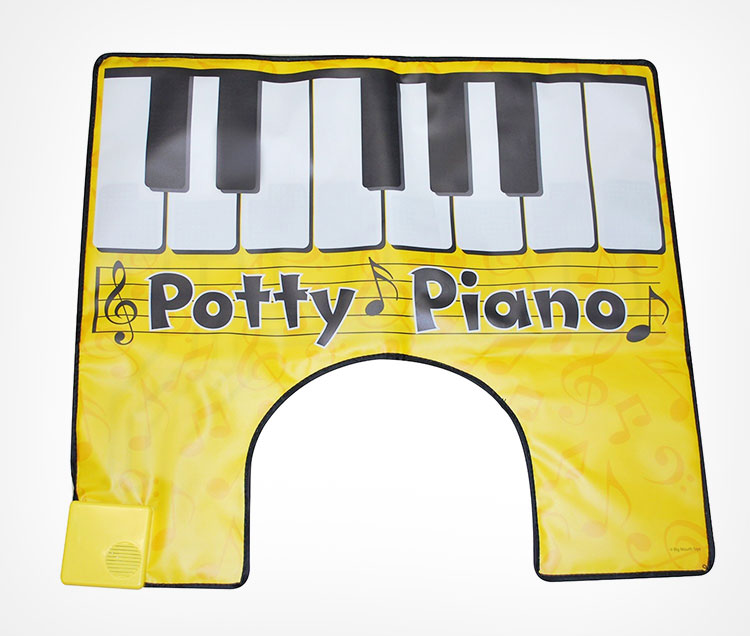 Check out the toilet piano in action via the video below.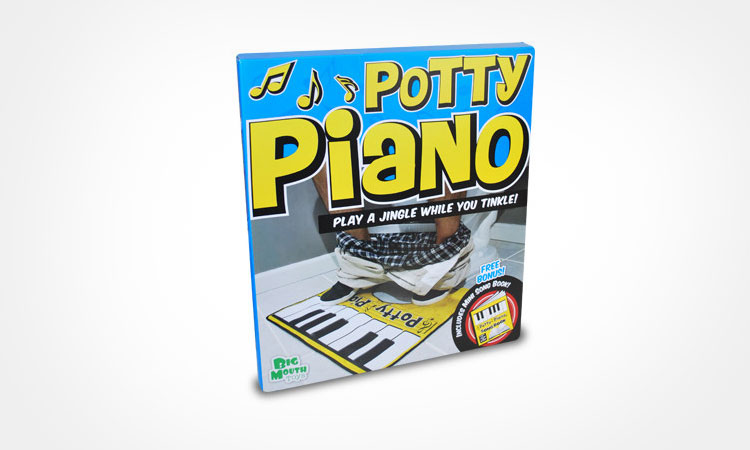 Subscribe To Our YouTube Channel