This Balcony Railing Desk Allows You To Work From Home On Your Balcony
By Ryan on 11/04/2022 7:21 AM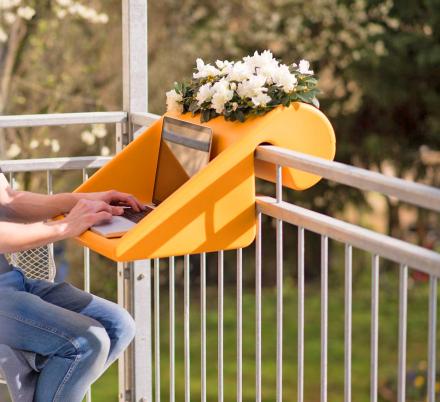 With so many people working from home now, we're all trying to find the best and most optimal place to work while at home. Until now, your options were probably limited to inside, but this new invention allows you to work outside on your balcony! The balKonzept is a device that can turn your balcony into a desk that you can work at, a table to set your drinks, or just a place to put some flowers.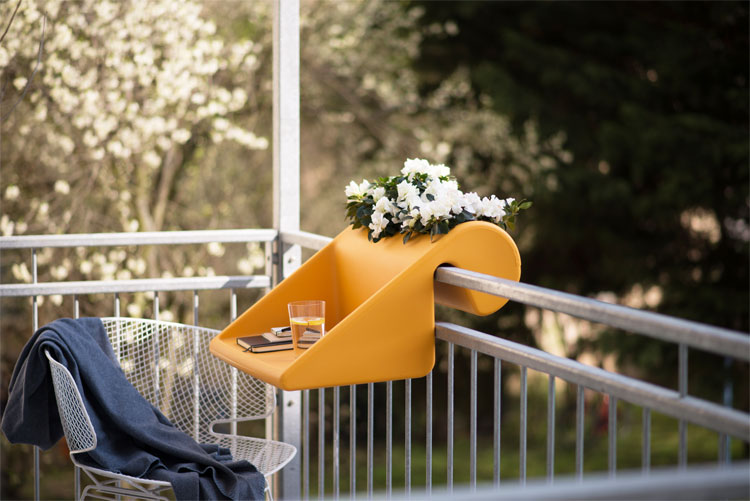 The balcony desk is a perfect gift idea for apartment dwellers who'd rather sit outside than their dark office inside.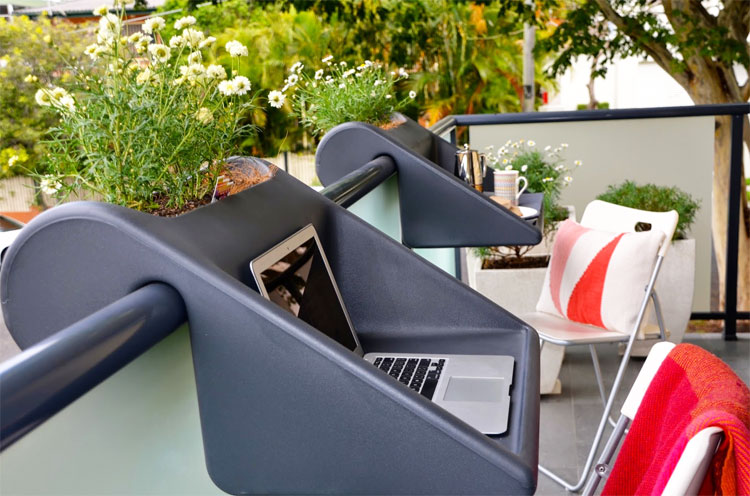 Simply place the balKonzept over the railing of your your balcony and you have yourself a handy makeshift desk that you can set your laptop or tablet onto.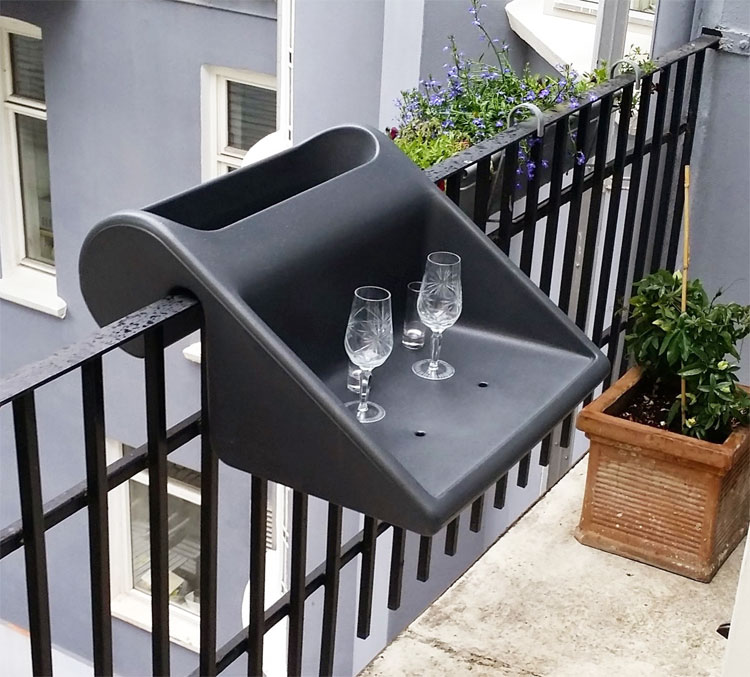 The front of the balKonzept contains a flat area to work or set drinks on, and on the top of the desk there is a cavity to place some potted plants, a few drinks with some ice, or a place to store some magazines.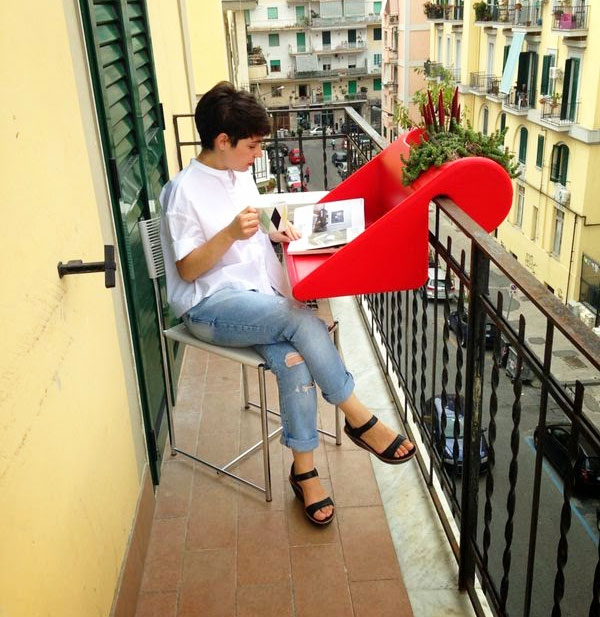 Designed by Rephormhaus, a German design company that specializes in space saving furniture, the balcony desk has a legless design that takes up hardly any room at all on your balcony.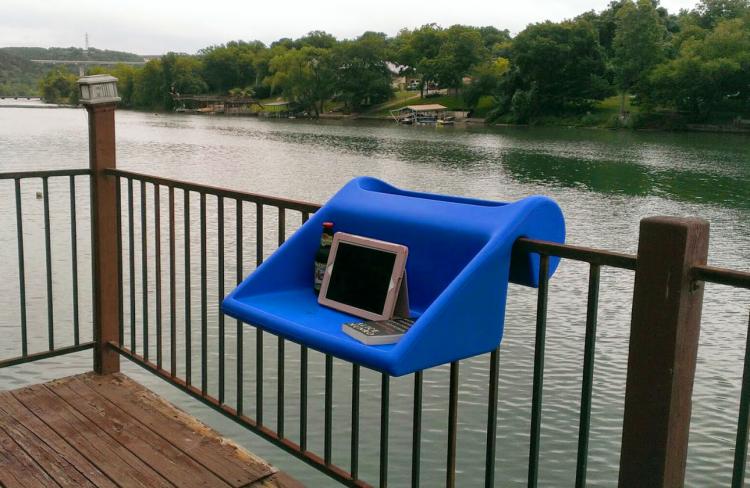 The balKonzept balcony desk is made from solid recyclable polyethylene plastic and comes in a plethora of different colors to choose from!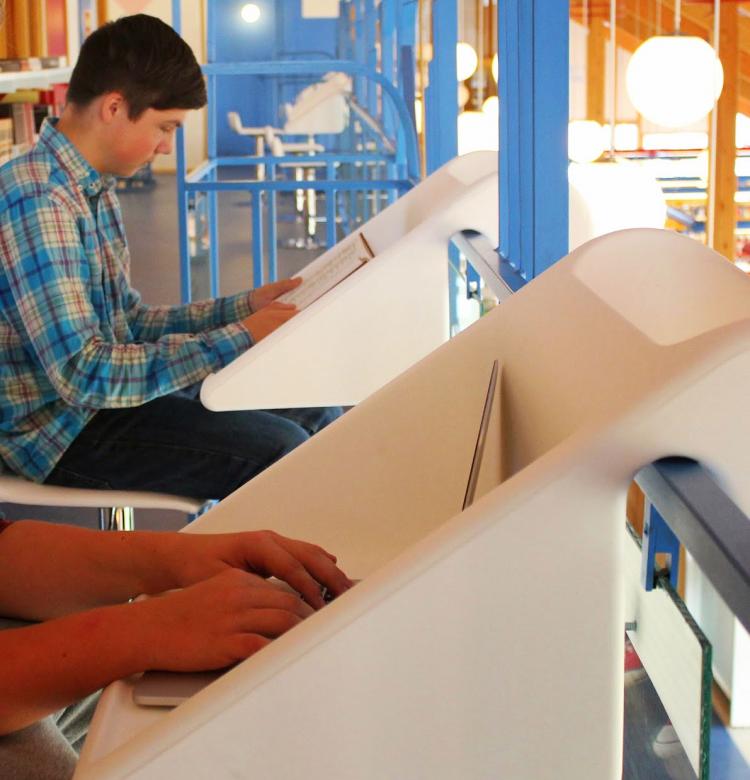 The balcony desk won't take up too much space as it measures just 23.6 inches long x 21.2 inches wide x 13.7 inches deep.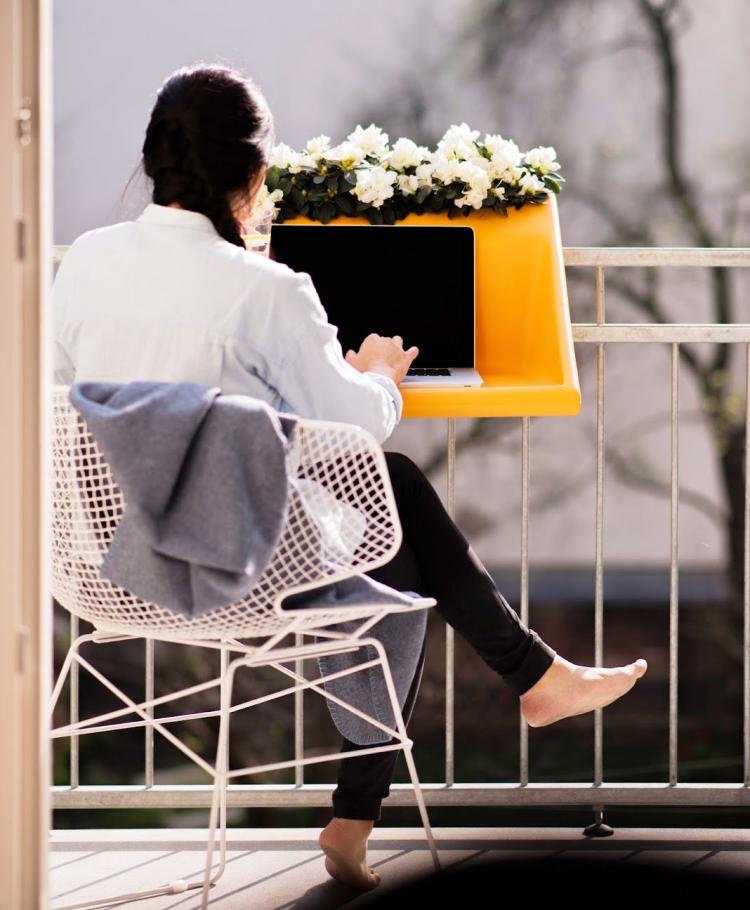 The height of the balcony railing desk will depend on the height of your balcony, just subtract 8 inches from the height of your balcony and you will get the height the desk will sit at.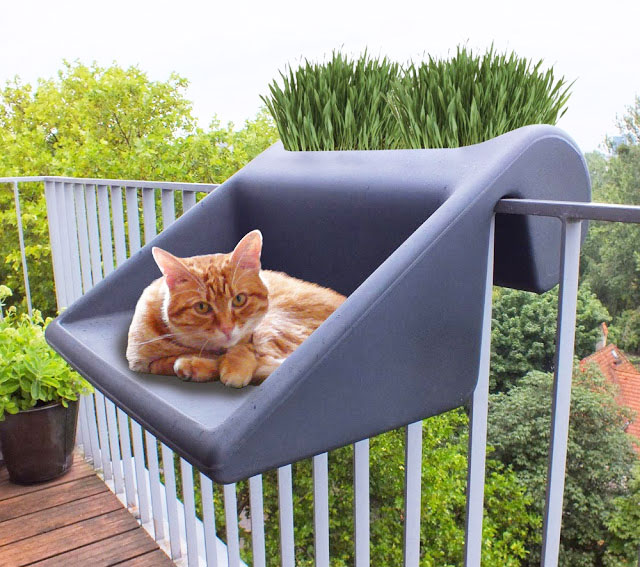 Not only great for working on a laptop, the unique balcony railing desk also makes a great small table for holding drinks and snacks!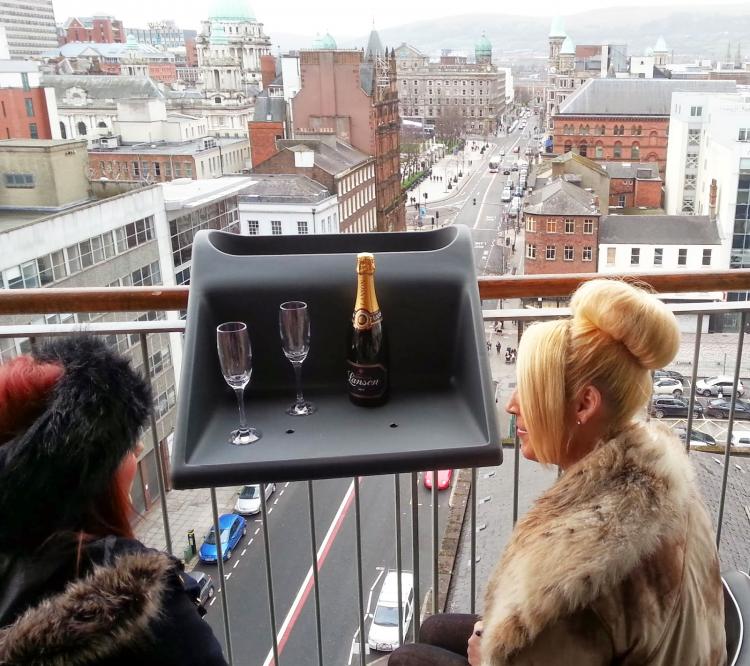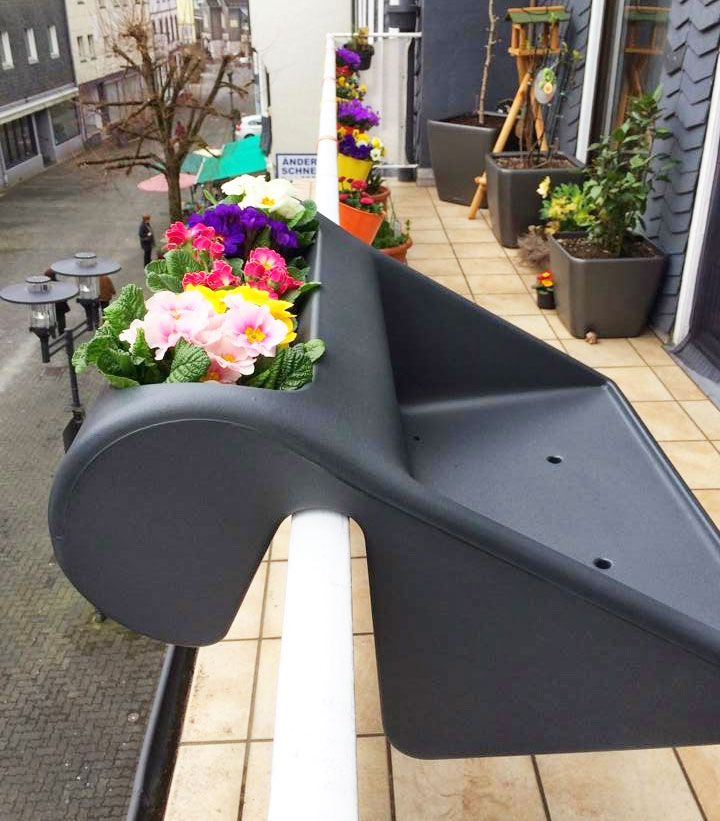 You can snag the over the balcony desk from their website for around $145 bucks!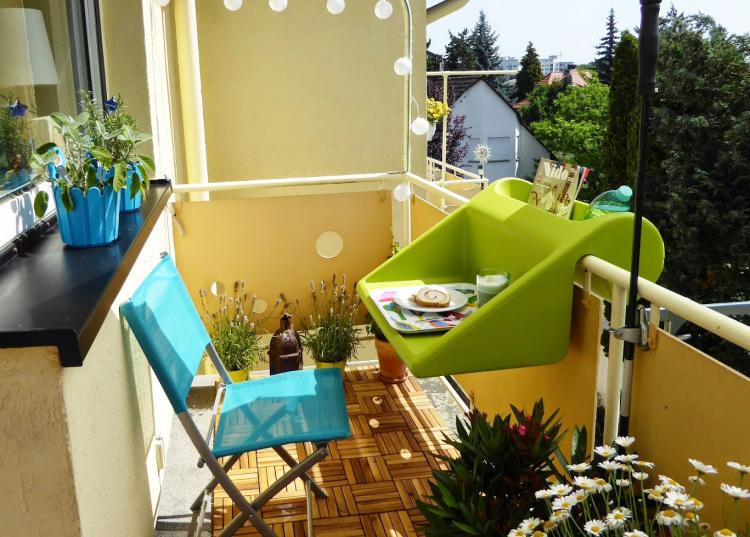 Check out the balcony desk in action via the video below.
Subscribe To Our YouTube Channel