This Face Down Beach Lounge Chair Has Arm Holes, and a Breast Cavity Pouch
By Ryan on 04/13/2022 1:47 PM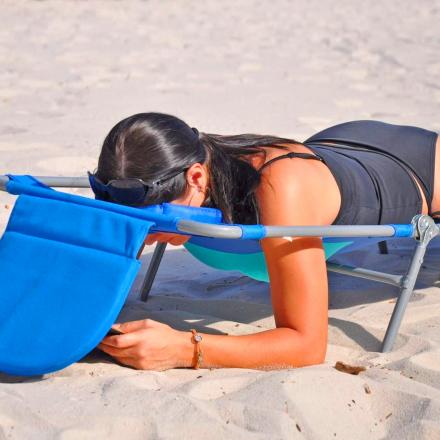 You usually have two options when attempting to lay on your stomach at the beach, one is you tilt your head 90 degrees to the right or left, thus destroying your neck, or you lay in a chair that's probably not perfectly flat, and also have to tilt your head for to either side.

Versions: Standard | Breasts Pouch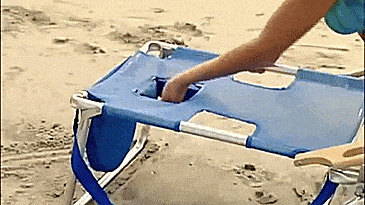 There's also the option of looking straight forward, but once again your neck is destroyed by the end of the day. This unique face down lounger lets you comfortable lay on your stomach while keeping your head straight forward. Though, the best part (at least for women) is the breast cavity area!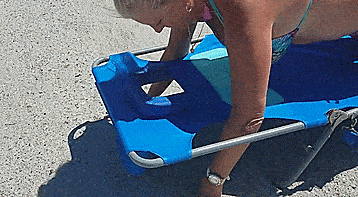 It's called the Ostrich Lounge Chaise, and the chair features an opening on the top half of the chair where you can place your face (similar to a masseuse chair).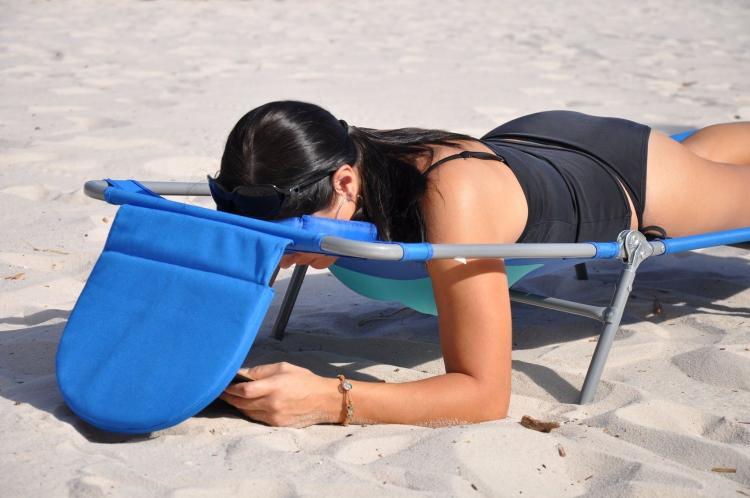 There are also openings on the sides where you can slide through your arms to easily and comfortable read, watch videos, or browse the internet on your smart device.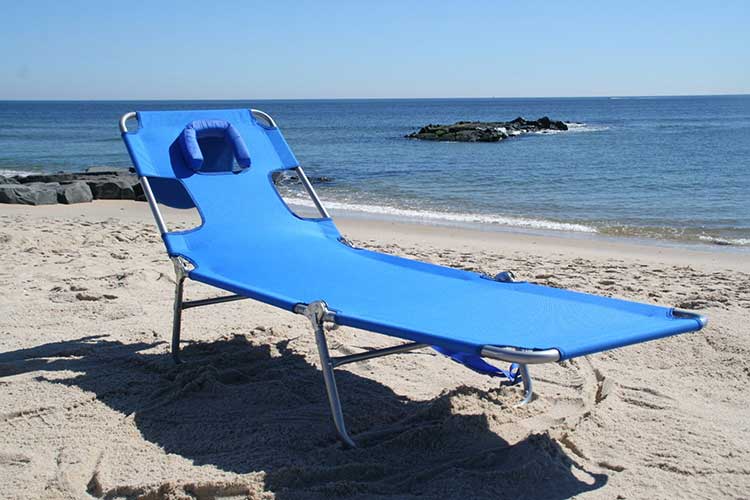 There's also a version of the face down lounge chair that's meant for the well-endowed women. The Ostrich Ladies Comfort Lounge Chair features a breast cavity that expands and contracts to accommodate and support varying sized breasts.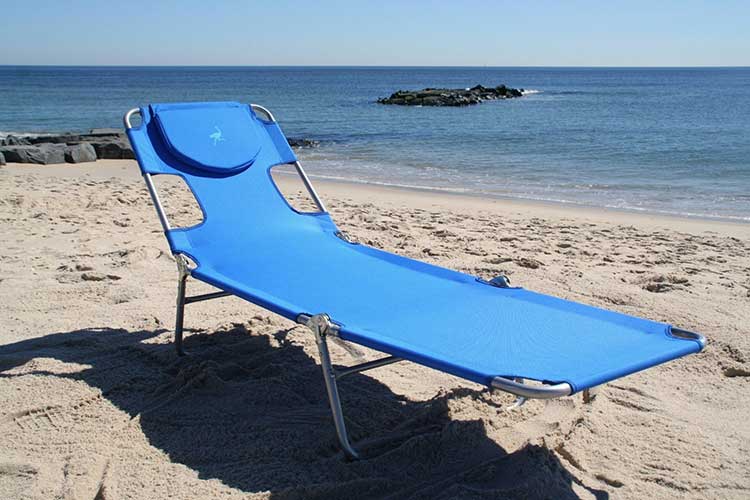 The breast cavity on the chair means you'll feel no discomfort when laying on your stomach at the beach.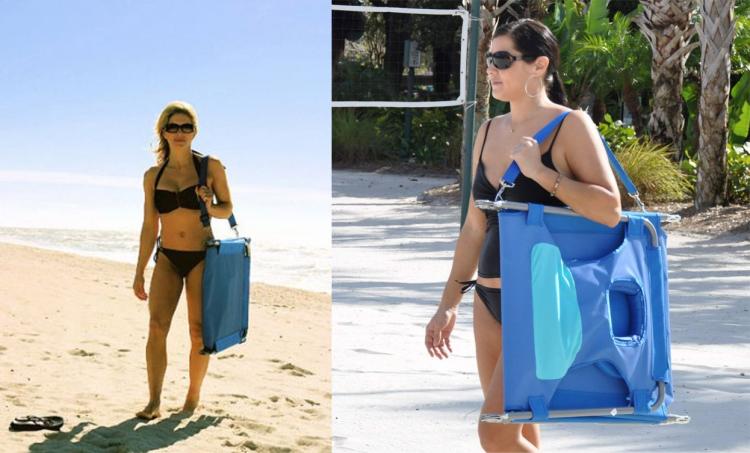 The face down beach lounge chair is portable, lightweight and comes with a handy carrying case to easily haul it to and from the beach.

The unique beach chair cans support up to 250 lbs, comes in a few different colors to choose from, and can be put into three different positions for the ultimate relaxation no matter how you want to sit or lie.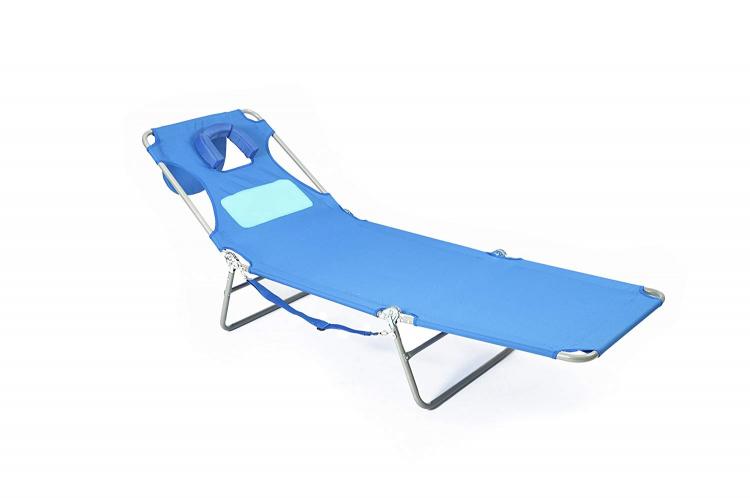 The beach lounger with a breast cavity pouch is made from a rust-resistant aluminum, a powder-coated steel frame, along with a breathable quick-dry heavy-duty polyester fabric.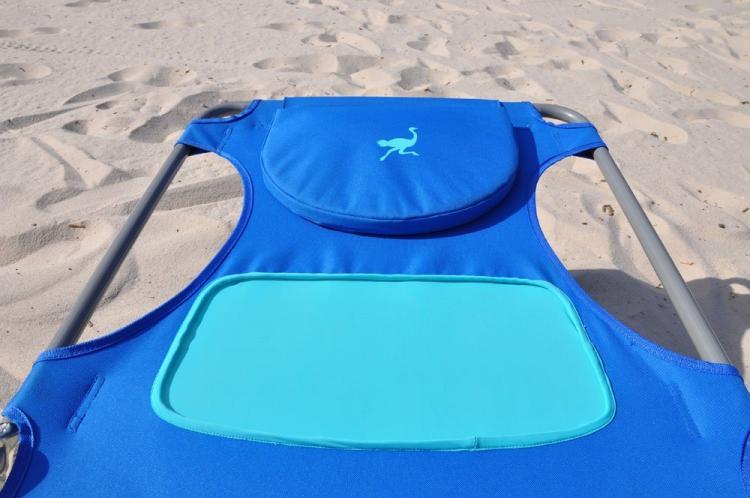 Now you'll just need to get your significant other to massage your back when lying in the lounger to be truly transported to heaven!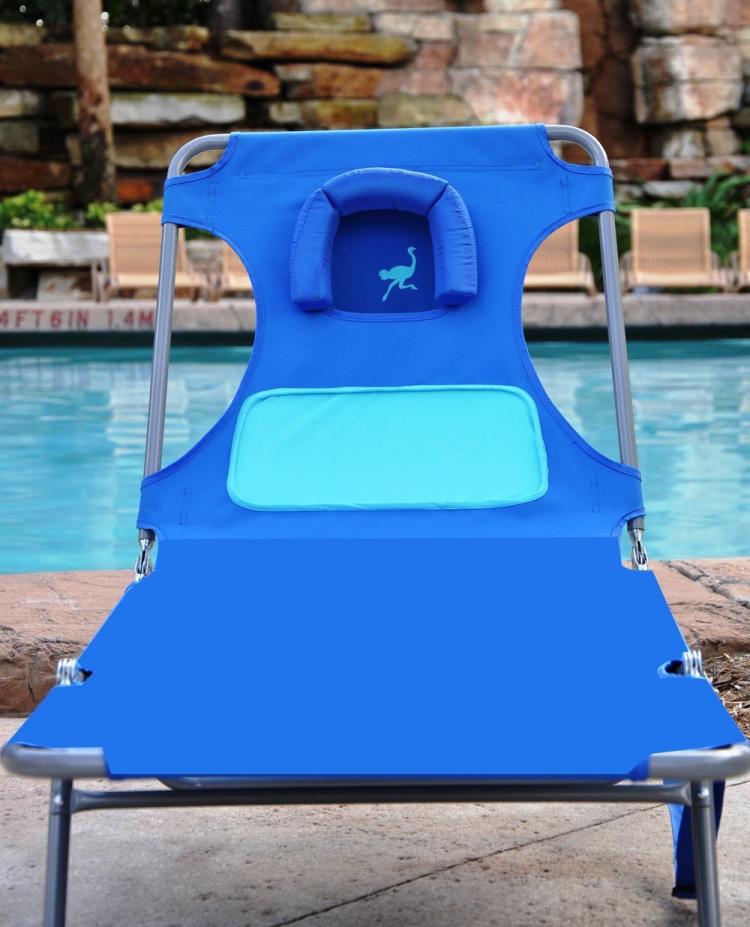 You can snag the face down beach lounger with expanding breast cavity pouch on Amazon for around $70 bucks!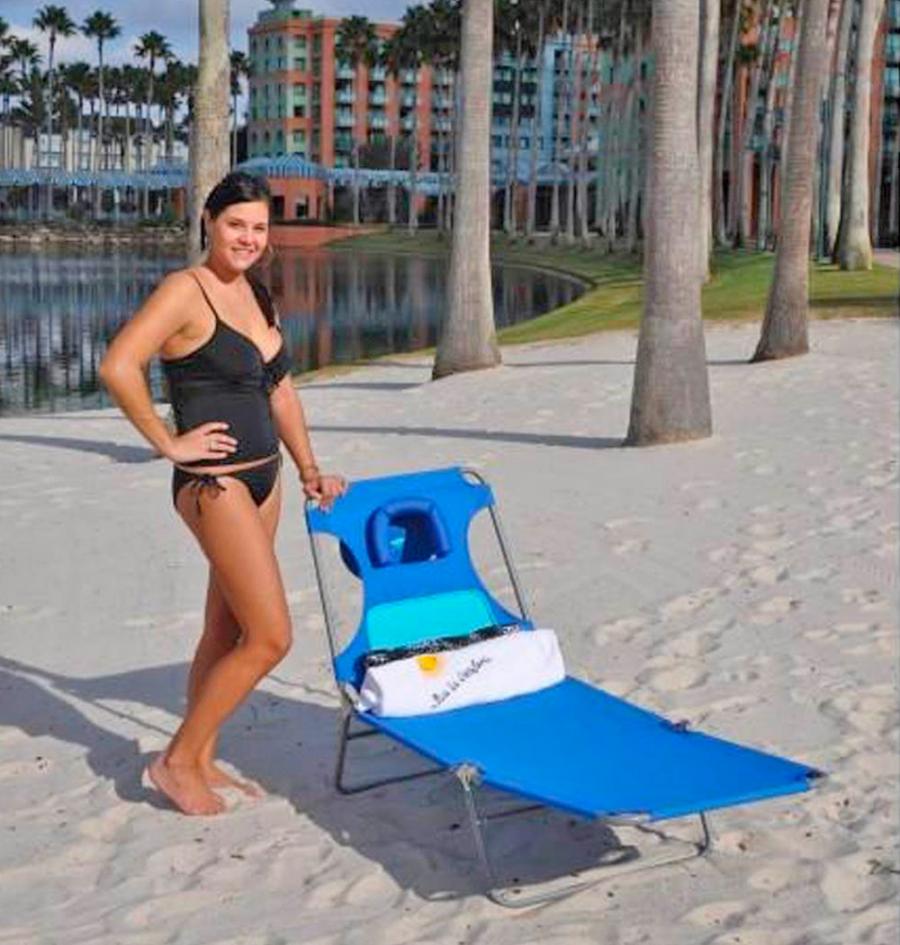 Check out the face down reading lounge beach chair in action via the video below.
Subscribe To Our YouTube Channel