This Mosquito Sprayer Leaf Blower Attachment Lets You Blast Your Yard In Just a Few Minutes
By Ryan on 07/20/2022 8:05 AM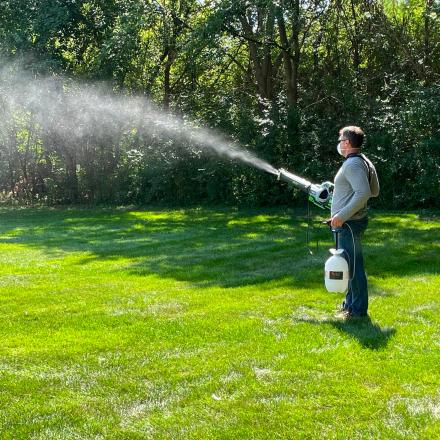 It's that time of year when mosquitoes start ruining the lives of everyone who wants to hang out outside. Sure, you have a leaf blower to prevent leaves from covering your yard, but tiny aerosol cans of bug spray just don't seem to do the truck — especially if you have a lot of other plants in your yard where mosquitos can hide.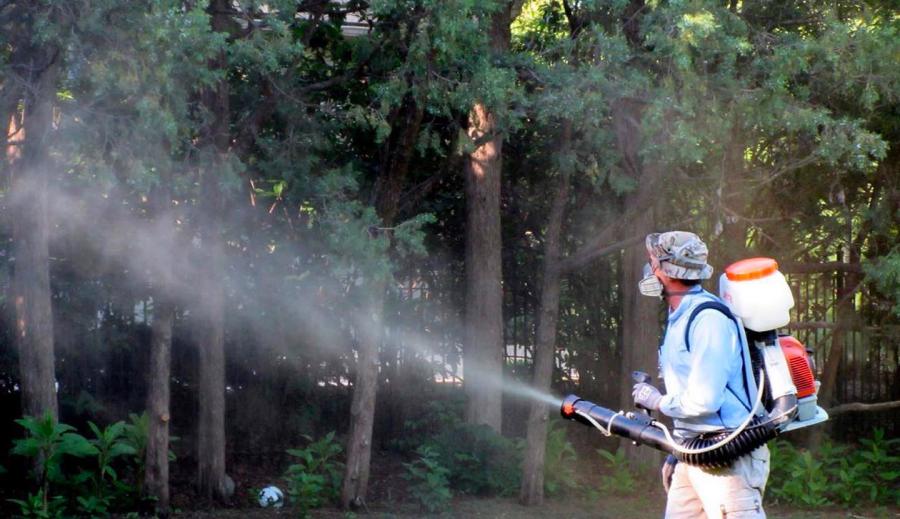 Credit: Mosquito Sniper System
Now, you can blast the crap out of mosquitos using your leaf blower with this attachment — the Mosquito Sniper.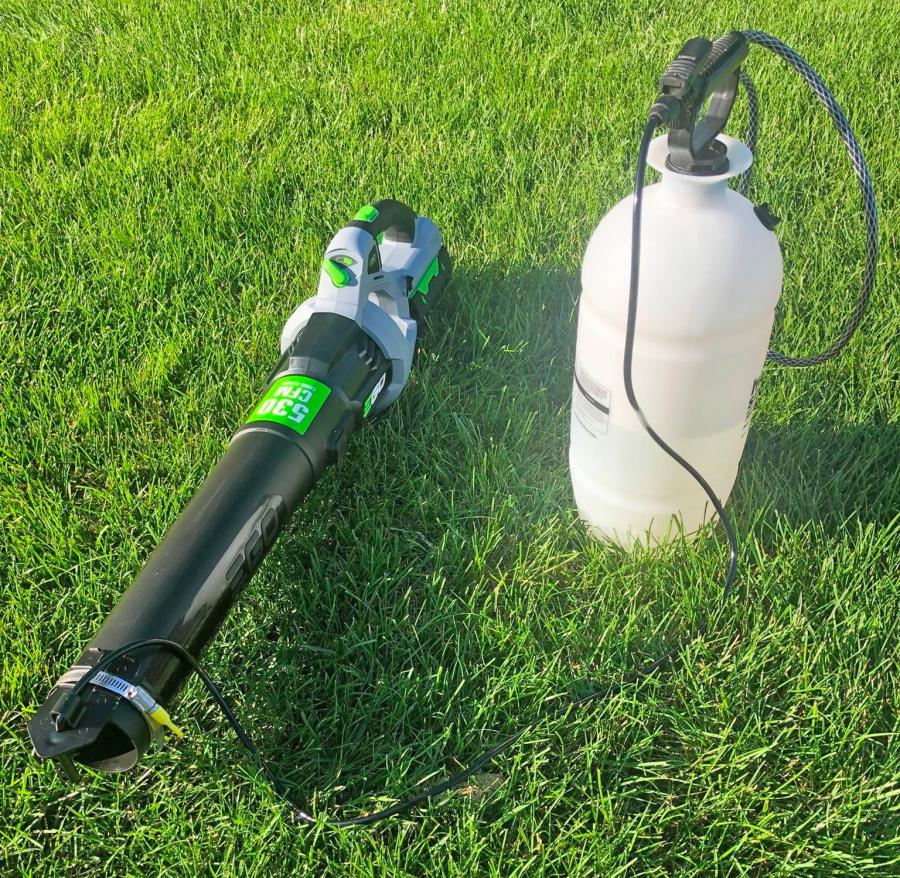 Credit: Mosquito Sniper System
The Mosquito Sniper System makes it easy to blast mosquitos with mist from across the yard, even if they hang out and hide in bushes, trees, gardens or other areas with lots of foliage. Credit: Mosquito Sniper System
No more messing around with tiny little sprayers that would take hours to cover your entire yard. This ingenious system connects right to your existing leaf blower, and allows you to spray your entire yard for mosquitoes in just a few minutes.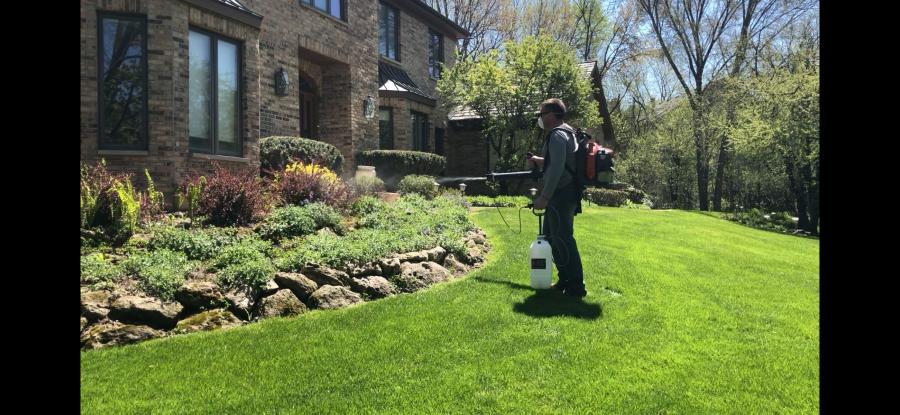 Credit: Mosquito Sniper System
You can post-up wherever you need in your yard or outdoor space, and snipe those frustrating little insects upon sight, or just blast away some of the wetter areas in your yard when they might lay eggs.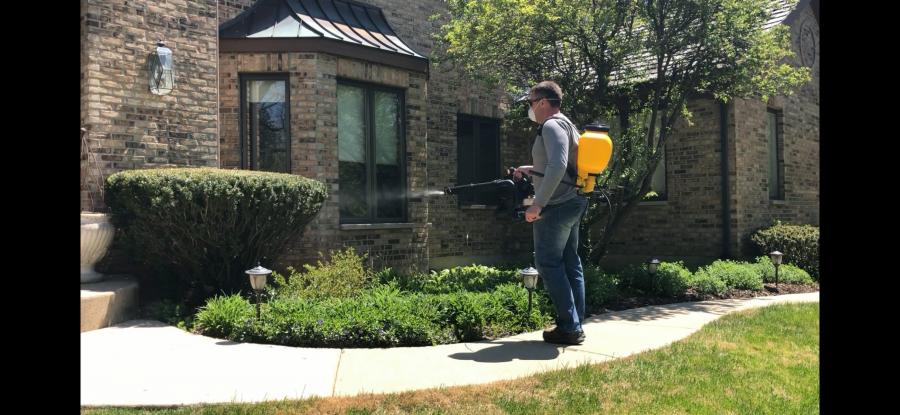 Credit: Mosquito Sniper System
Designed for use with a two-gallon tank sprayer, this system attaches to a leaf blower and uses the water or other chemical in the tank. The attachment has an easy-to-use thumb-operated valve, making it easy to trigger when shooting mist from the blower.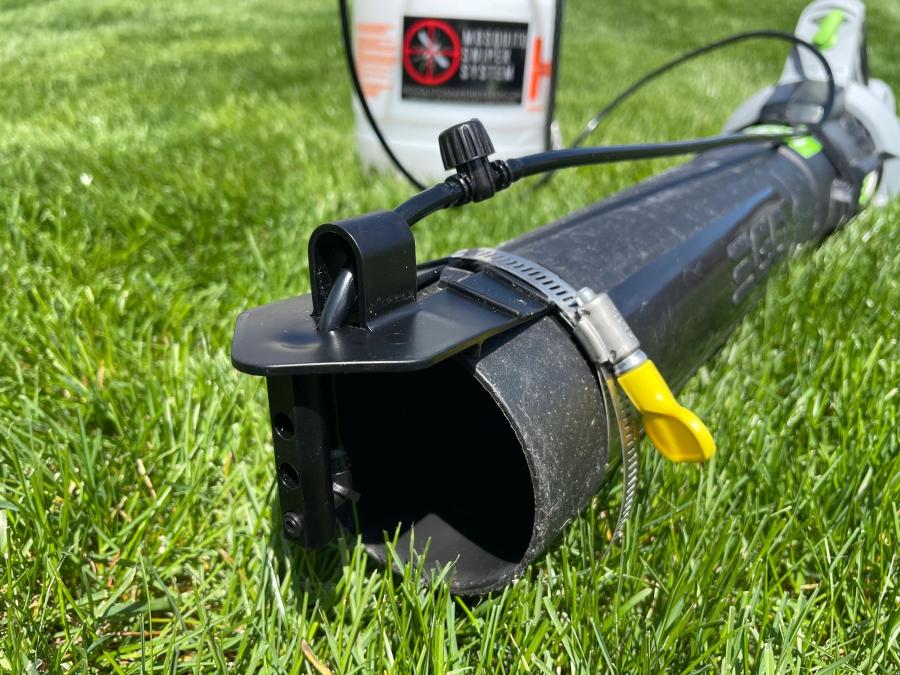 Credit: Mosquito Sniper System
While the purchase of the mosquito sniper doesn't come with a leaf blower, it offers the tank sprayer simple attachment pieces for pairing it with your existing leaf blower.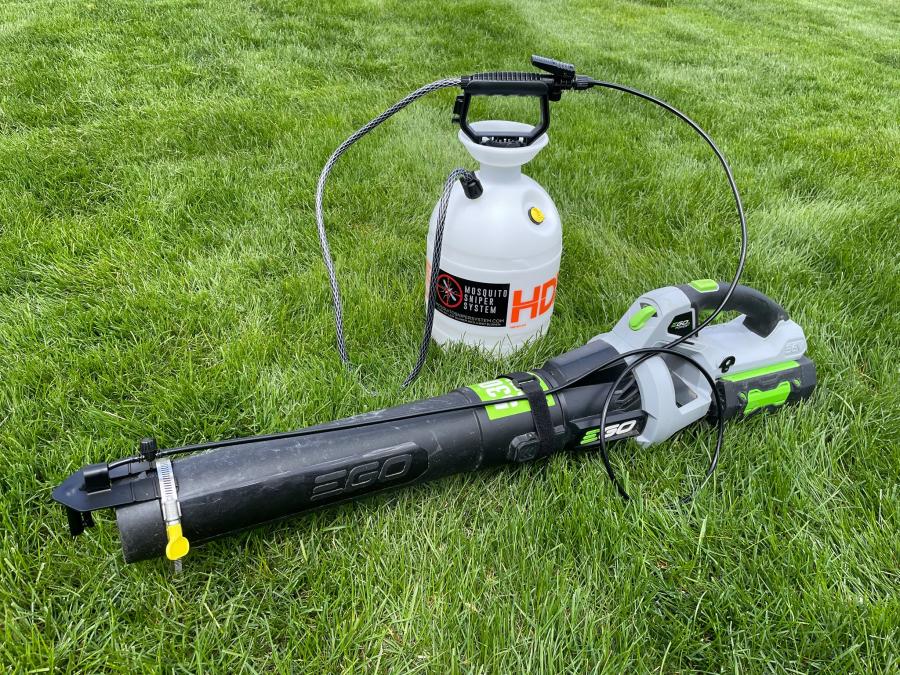 Credit: Mosquito Sniper System
The mosquito sniper is designed for use repelling mosquitos, though you can also use it for a ton of other applications requiring water. Specifically, the product listing notes that you can use it to disinfect playground equipment, shopping carts, bleachers are other large areas.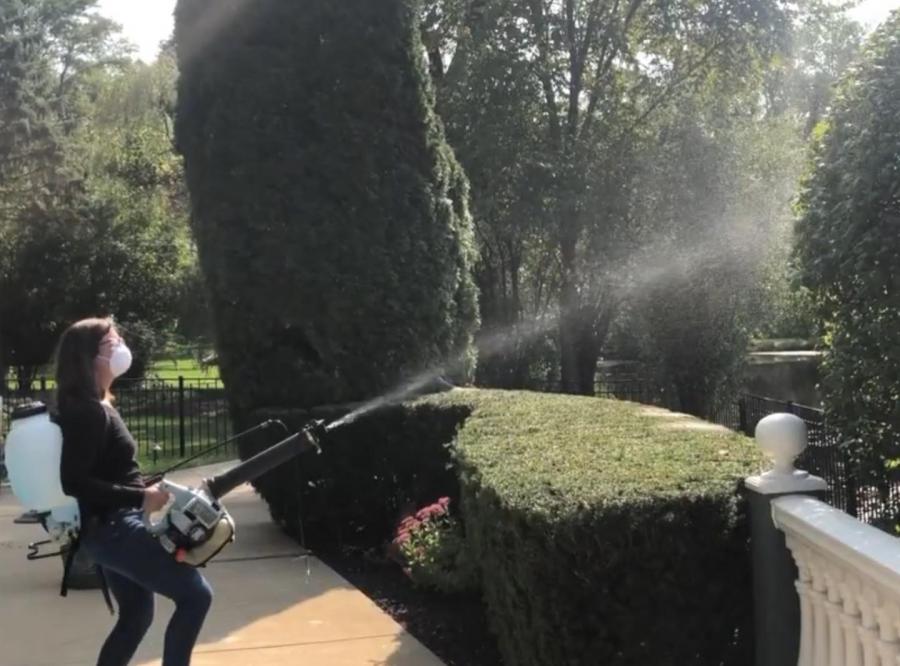 Credit: Mosquito Sniper System
You can also use the leaf blower sprayer attachment to spread pesticides in a garden, or use mildew remover around hard-to-reach deck areas and lawn furniture. The list goes on, really, as you can fill the tank with just about anything.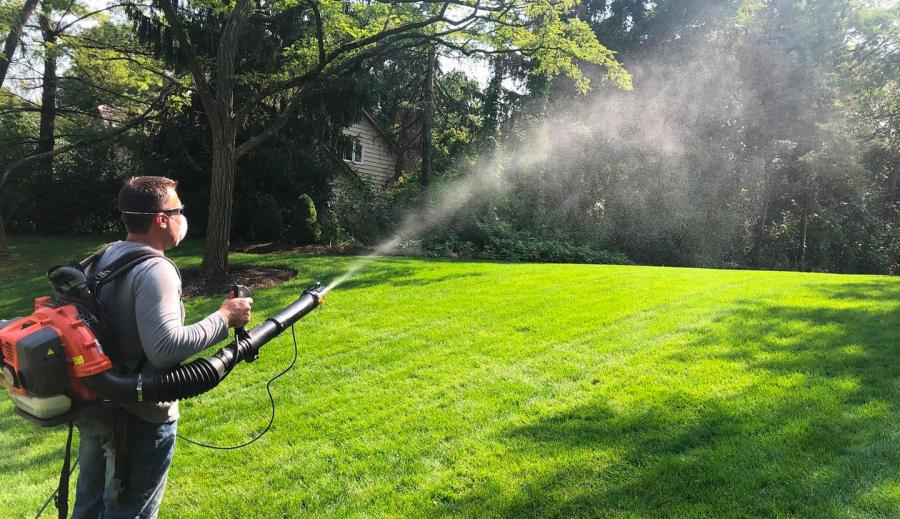 Credit: Mosquito Sniper System
The tank sprayer portion of the mosquito sniper is pressurized and can spray up to 15 to 25 feet high, making it easy to spray insecticides or really any liquid you want to fill it with. This solution also lets you cover a much larger area than you possibly could with a single aerosol can or with most mist solutions, making it easier to use in any yard or patio.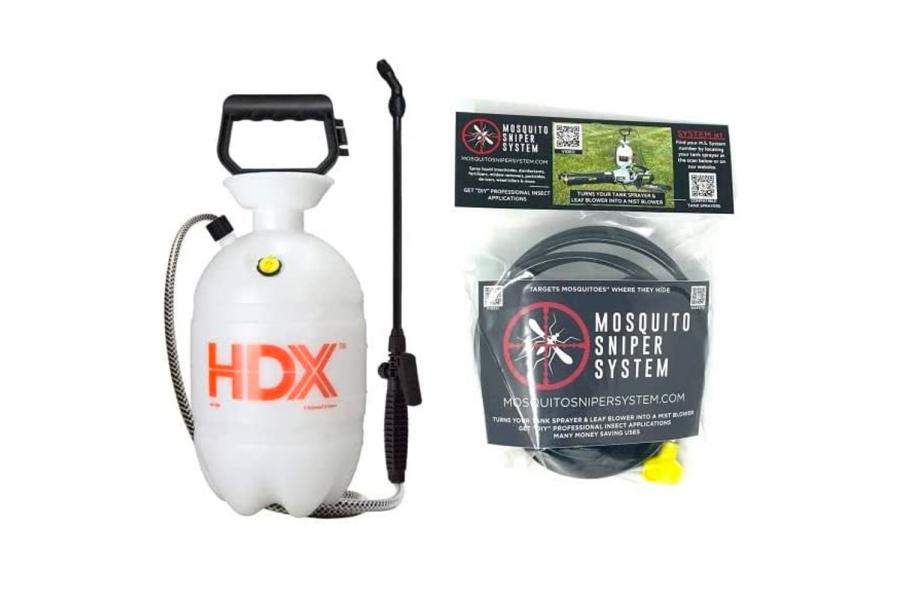 Credit: Mosquito Sniper System
If you've been wearing this mosquito-blocking outfit or sitting on this canopy chair with a mosquito net, the mosquito sniper might just be the perfect solution for you.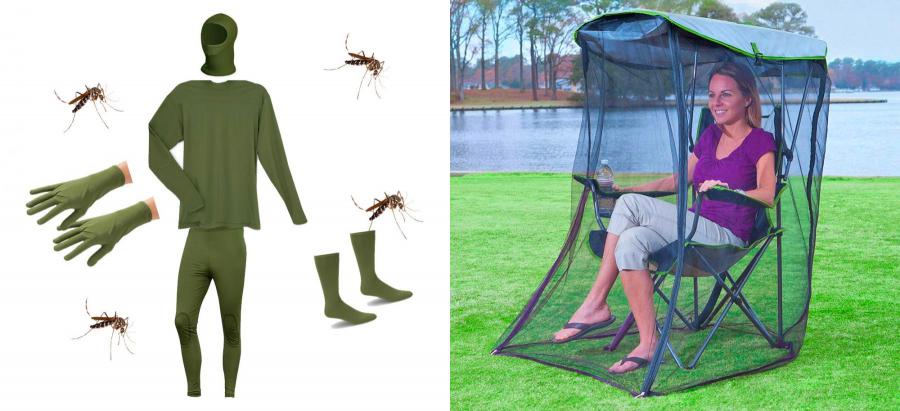 And if you're a recent victim of mosquito bites and are thinking about picking up the mosquito sniper to get back at them, you might also consider this gadget for relieving mosquito bites, or even a suction gadget to extract the itchy venom in the meantime.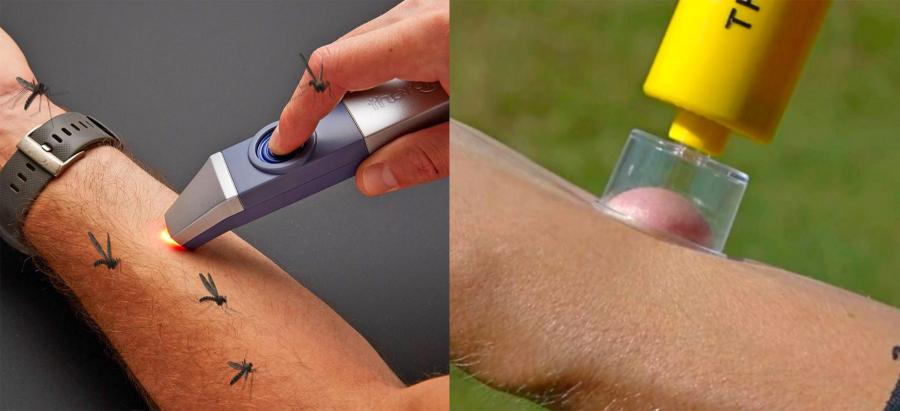 The Mosquito Sniper System company says that it's important to wear a protective mask when working with insecticides (can't go wrong with the aforementioned whole outfit), in addition to wearing glasses, long sleeves and pants.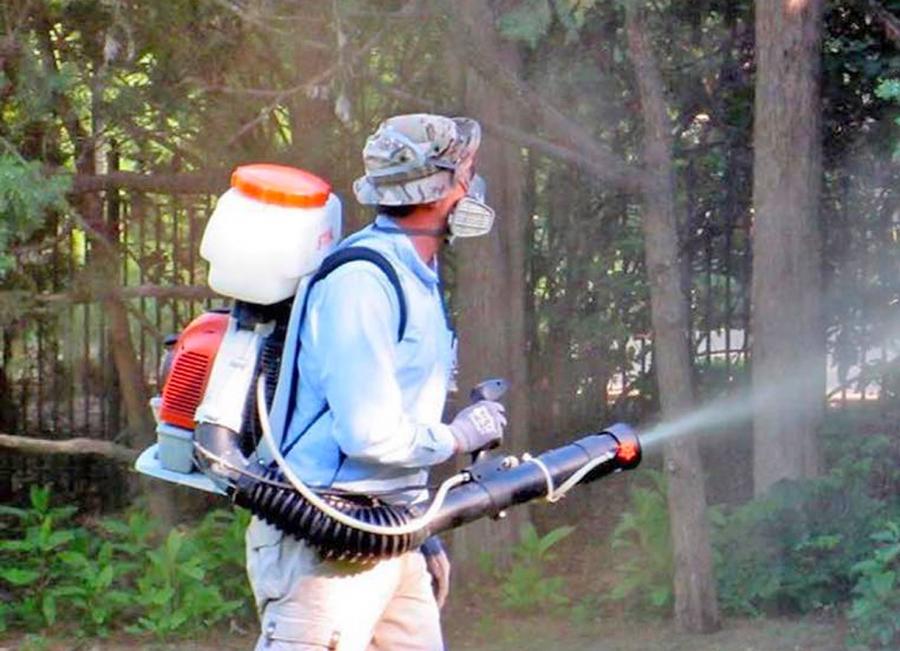 Credit: Mosquito Sniper System
It also recommends using the sprayer during the hottest part of the day, since that's when mosquitos nest, in addition to avoiding use at any time within 24-48 hours of rainfall. Ground covering plants, thick shrubs and bushy trees may also be good places to spray for mosquitos.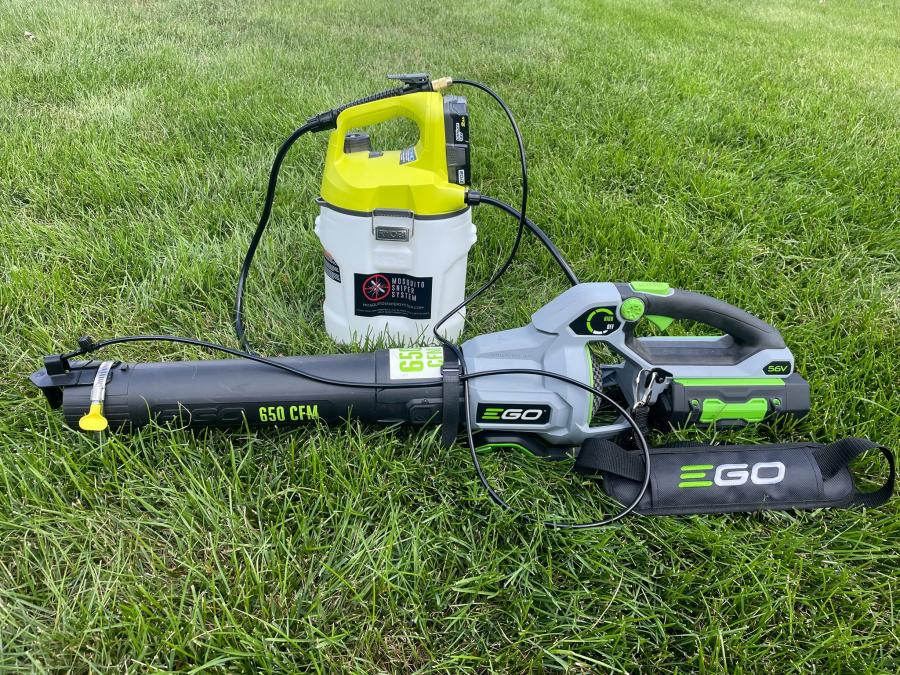 Credit: Mosquito Sniper System
Additionally, you'll need to allow at least one hour for insecticides and other intense chemicals to dry before humans or pets go near them. You can safely apply these insecticides around once every three weeks, but no more than every two weeks.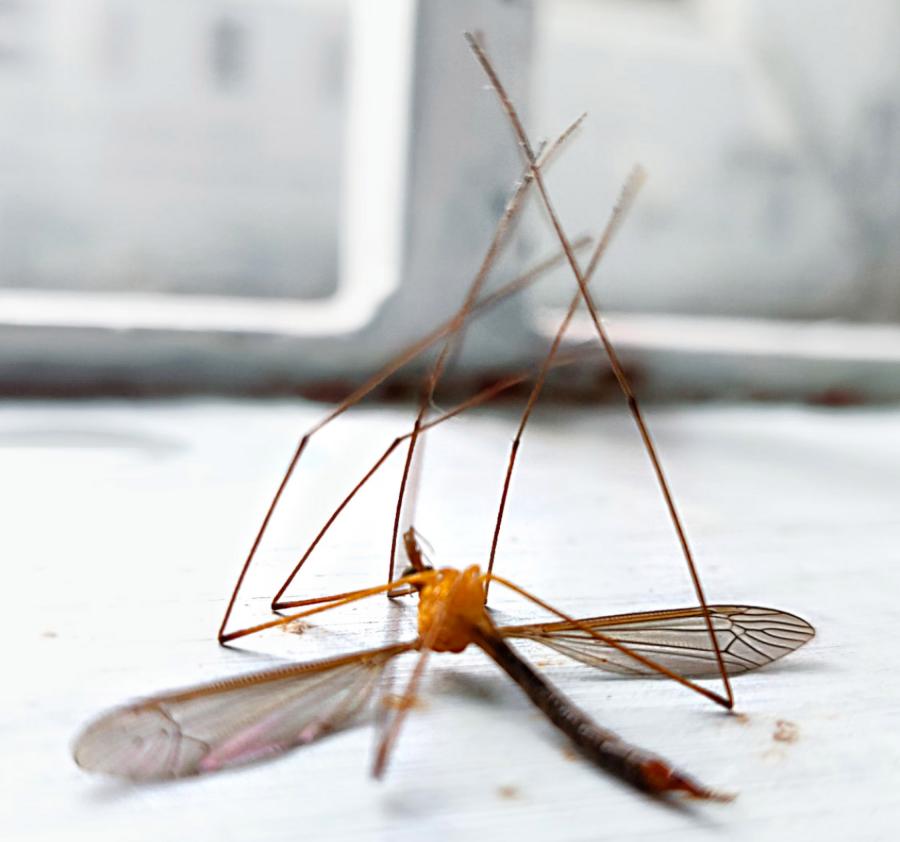 Whatever the outdoor area you hope to enjoy is, whether it's your backyard patio, front lawn, driveway or otherwise, sniping mosquitos is a great way to make the space tolerable. You can spray for mosquitos before hosting upcoming plans with guests, or just on a regular basis to enjoy your patio more abundantly.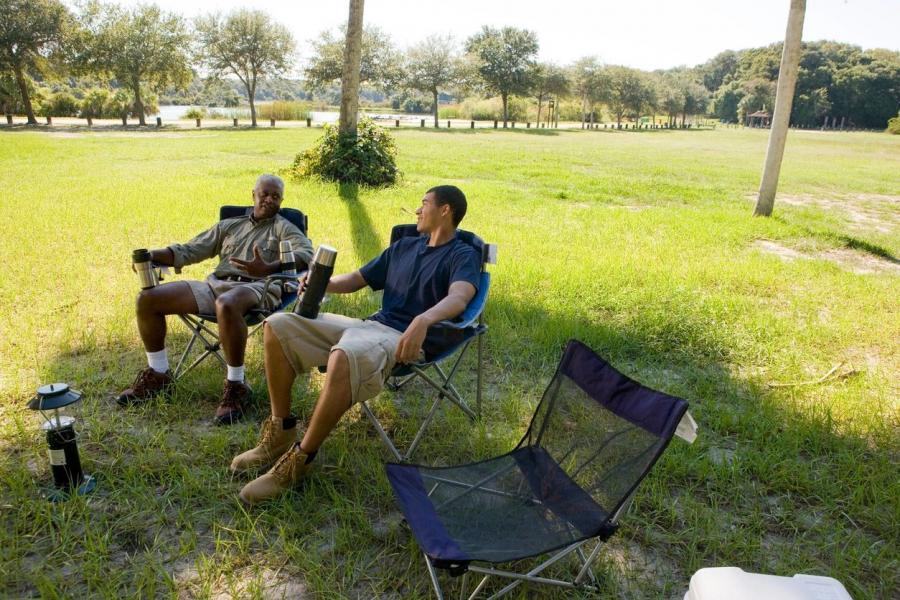 Credit: Mosquito Sniper System
Regardless, you can expect a huge increase in yard enjoyment without those pesky mosquitos around, and you can have a little fun sniping them while you're at it with the mosquito sniper.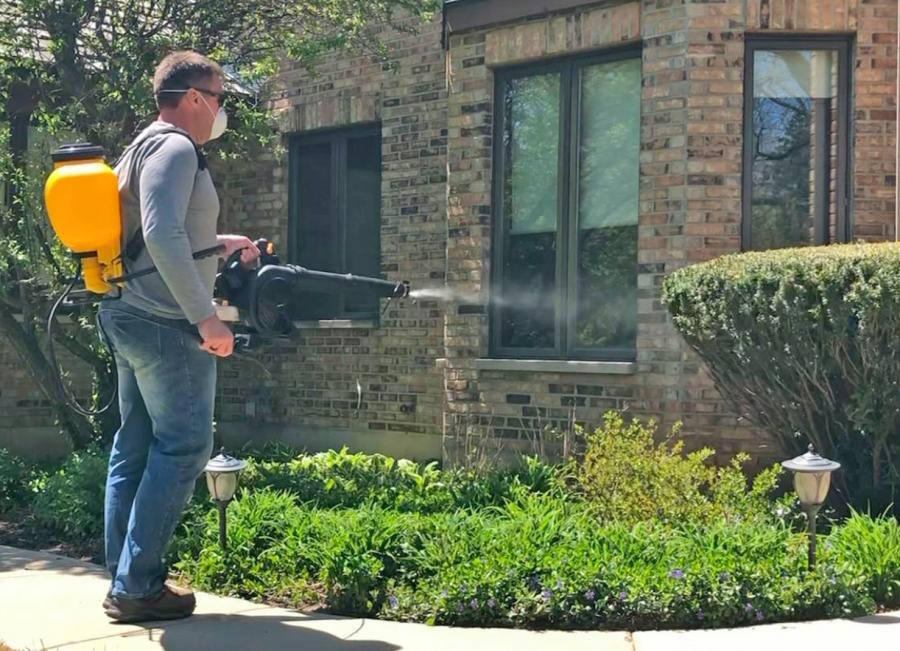 Credit: Mosquito Sniper System
You can snag the Mosquito Sniper leaf blower attachment from either Amazon or their website for around $55 bucks!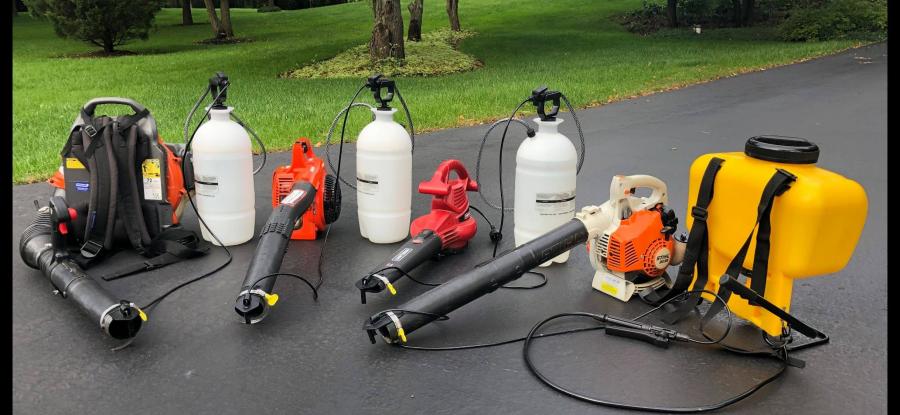 Credit: Mosquito Sniper System
Check out the mosquito sprayer leaf blower attachment via the video below.
Subscribe To Our YouTube Channel