This Genius Canopy Chair With a Screen Protects You From The Sun and Mosquitoes
By Ryan on 06/22/2020 10:38 AM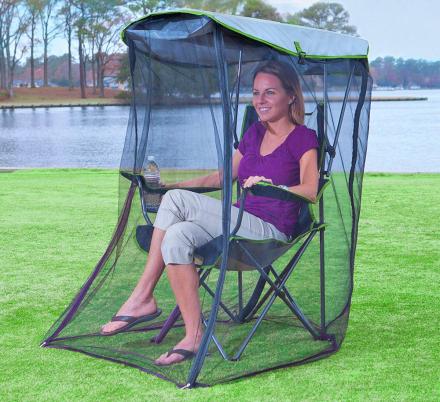 Watching your children play sports is great and all, but it could really be a lot better if you didn't have to sit in the sweltering sun while getting attacked by every mosquito and fly within the area as you watch. This genius new folding lawn chair has an integrated screen and top canopy so you can be in your safe space while you view, lounge, and drink.

Versions:
Canopy | Bug Guard | Rain Guard | Kids
It's called the Kelsyus Canopy Chair with Bug Guard, and it might just make me want to go outside again. It's perfect for watching your kid's sports games, at the park, at the beach, at a cabin, while camping, hiking, and more.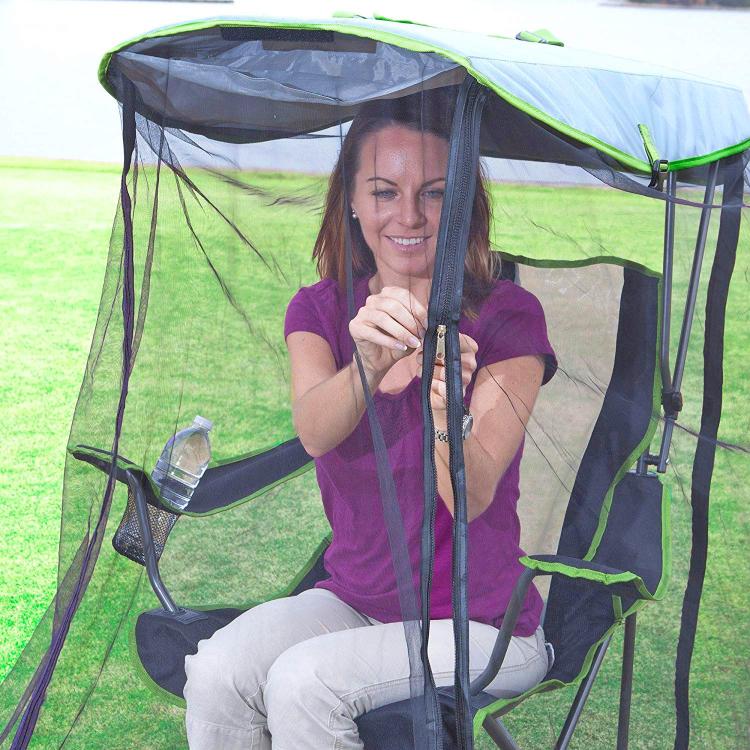 The lawn chair with bug screen and a sun protection canopy sets up and folds down in just a few seconds, and features two zippers on the front edges that let you open it up to get out or get a better view. The canopy part of the chair also acts as a carrying bag for the chair when folded down. The top is also waterproof, but chances are you'll still get a little wet if the rain is coming in any other direction besides straight down.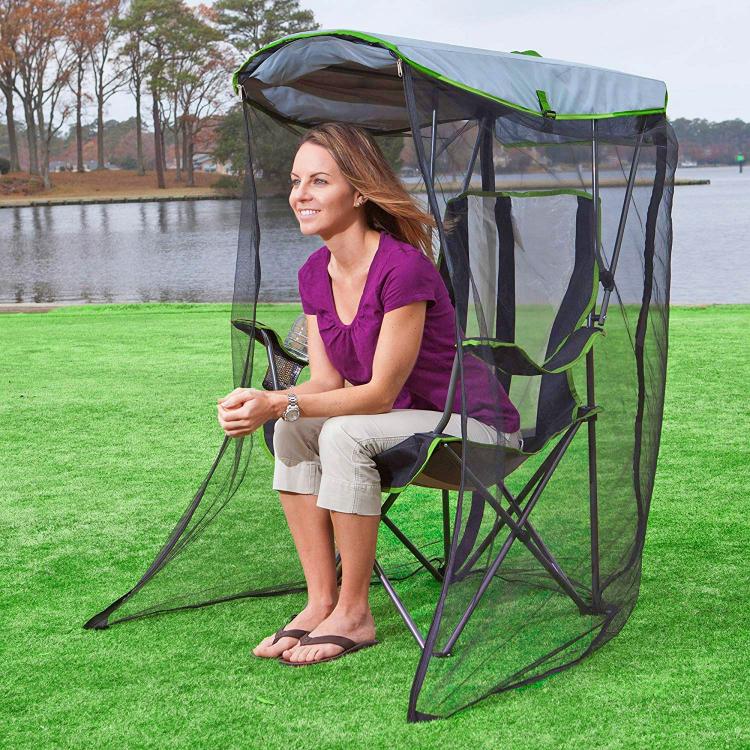 The bug protecting camping chair also features weights on the bottom of the net to keep it from opening up in the wind, pouches in the canopy allow the net to neatly get packed into when not in use, the canopy has an integrated shoulder strap for easy carrying, and is made from a powder-coated steel frame, along with a breathable, ergonomic mesh over-sized seat. The front edge of the seat is designed to not cut into your legs when sitting, plus the arm on the chair has an integrated cup holder with a protective o-ring.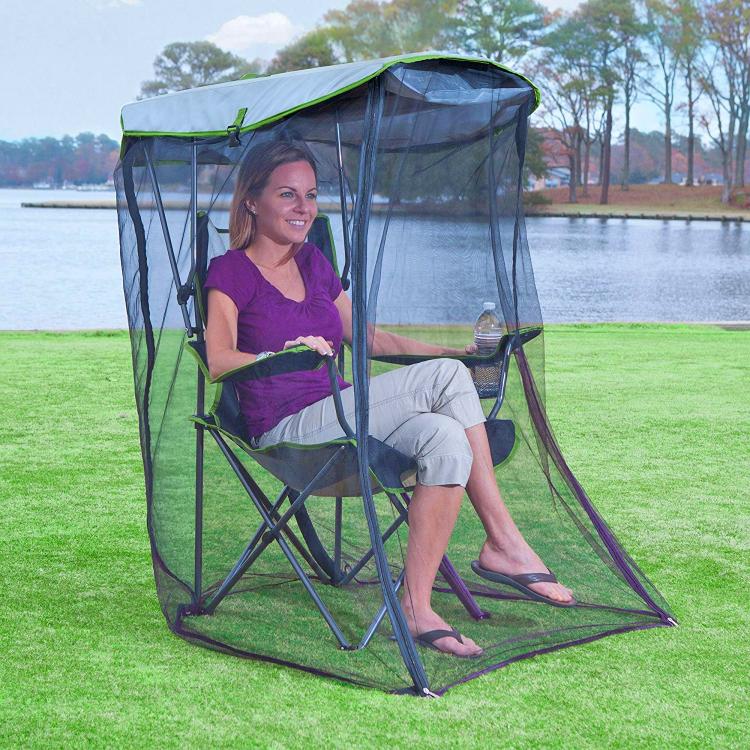 The canopy camping chair with bug screen can support adults up to 250 lbs in weight, it weighs 11 lbs, and when fully set up it measures 37.5 inches long x 34.25 inches wide x 51 inches tall.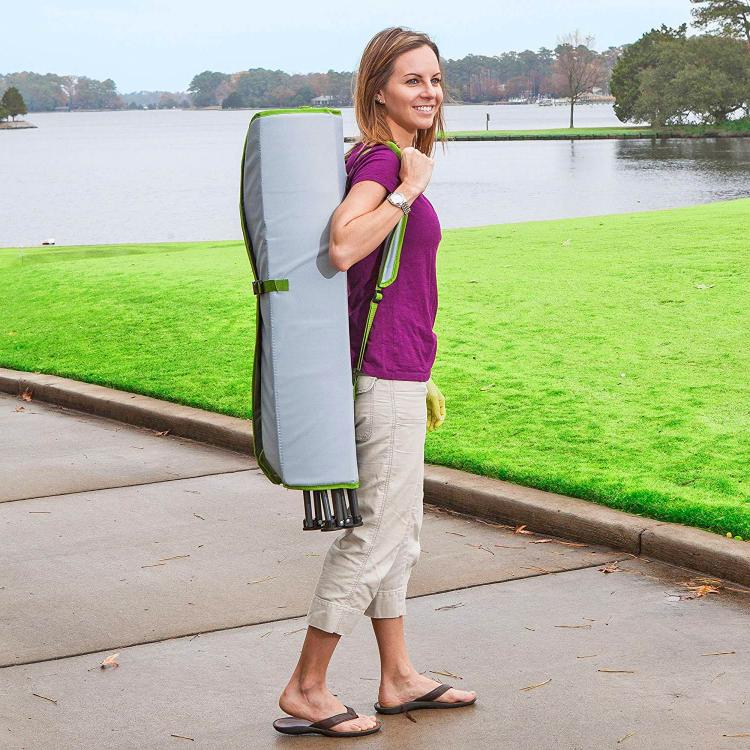 If you prefer to be protected from the rain instead of bugs, the same company offers a version of the chair that has a rain shield that's completely waterproof, so if for any reason you need to continue being outside in the rain, you can sit right in your camping chair and be completely protected from the water and rain. They also offer a version of the chair without any bug or rain protector, and just has the sun canopy on top.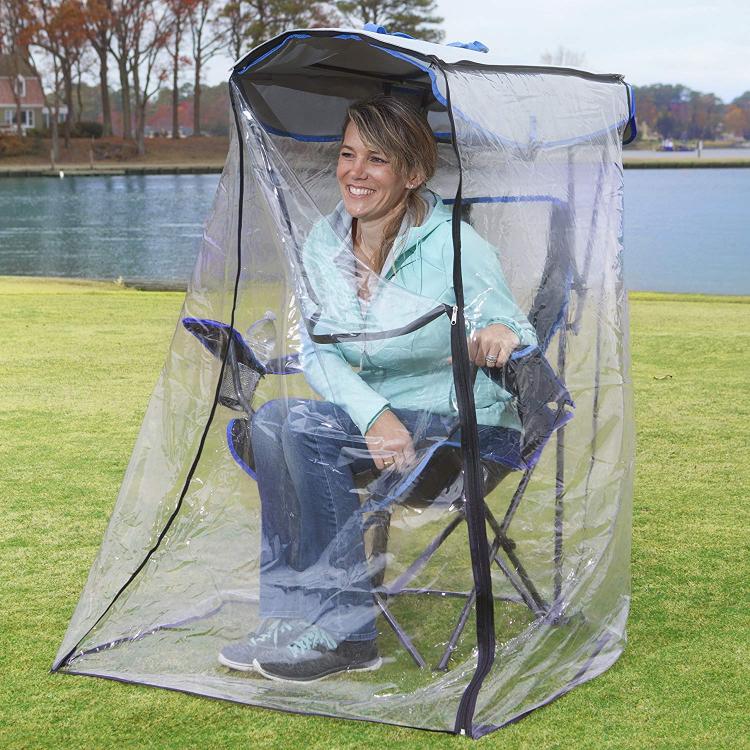 Check out a version of the canopy chair without the bug screen in action via the video below.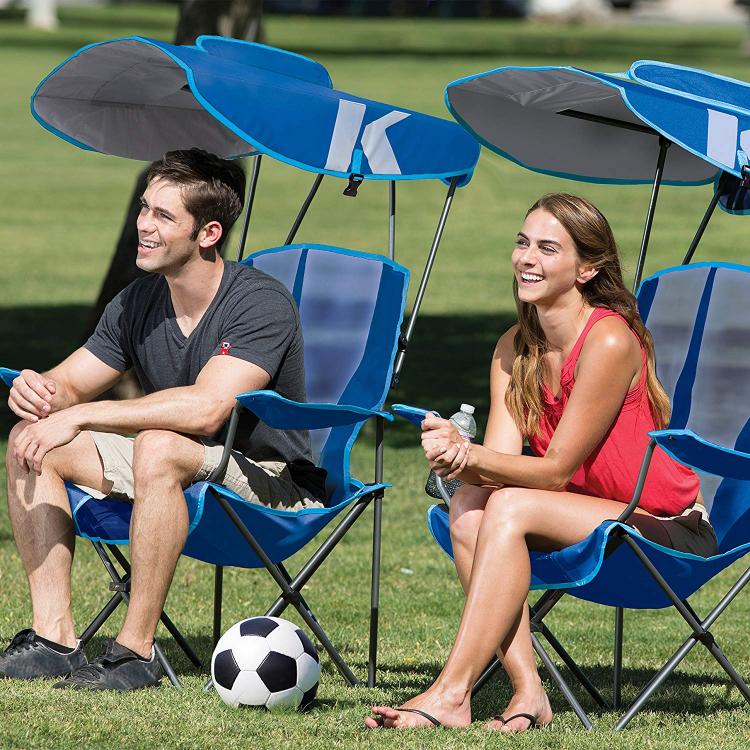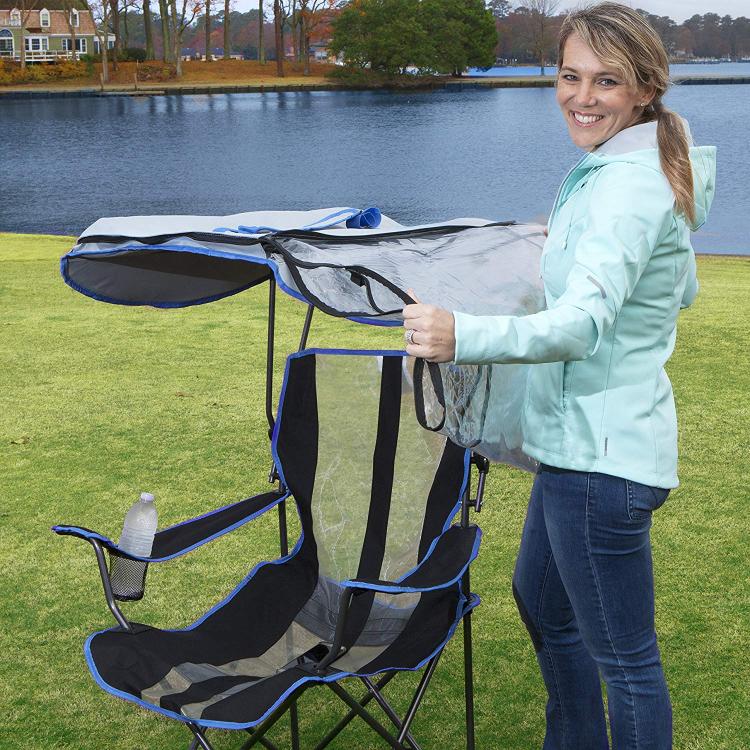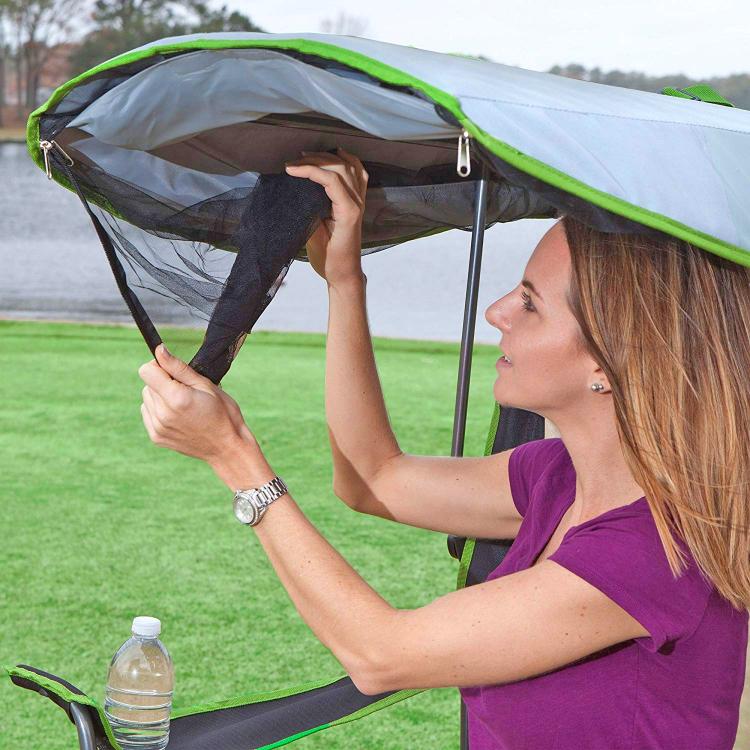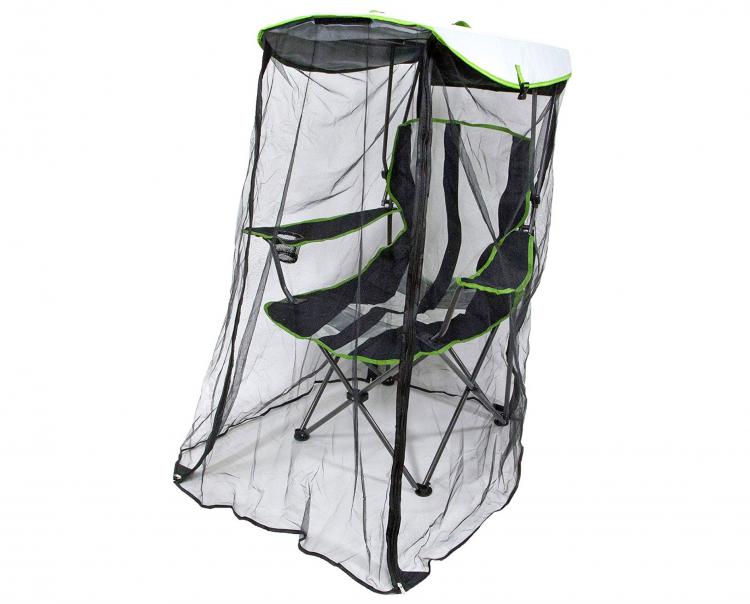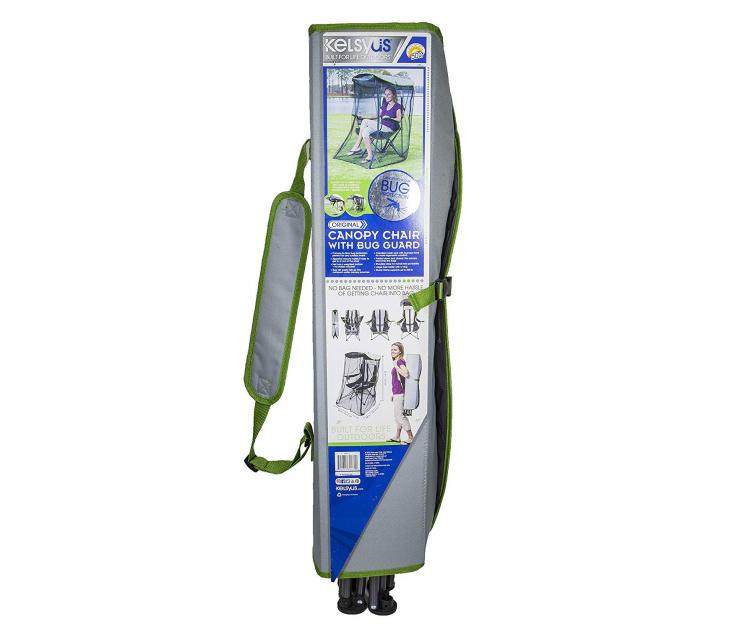 They also offer a kids version of the canopy chair that's extra small for kids up to 75 lbs in weight.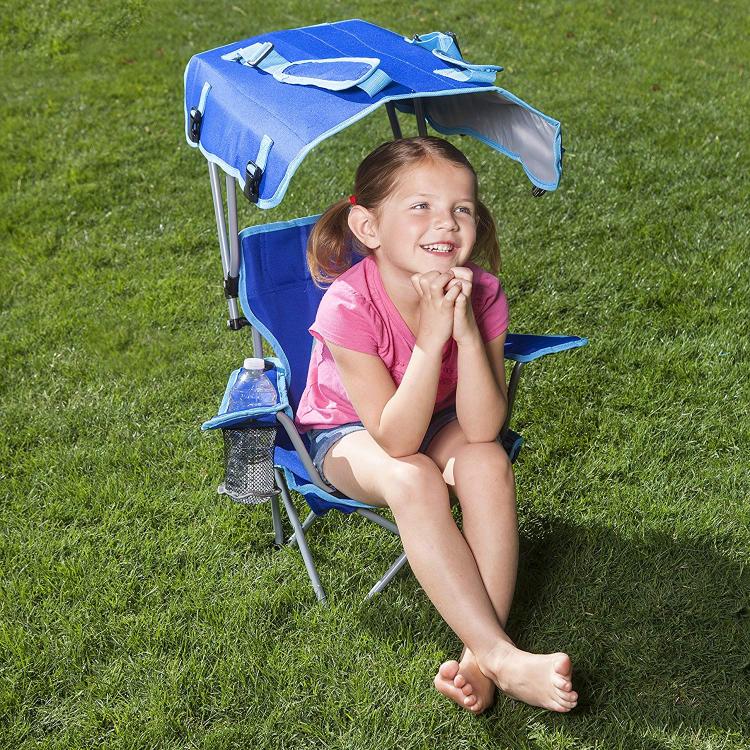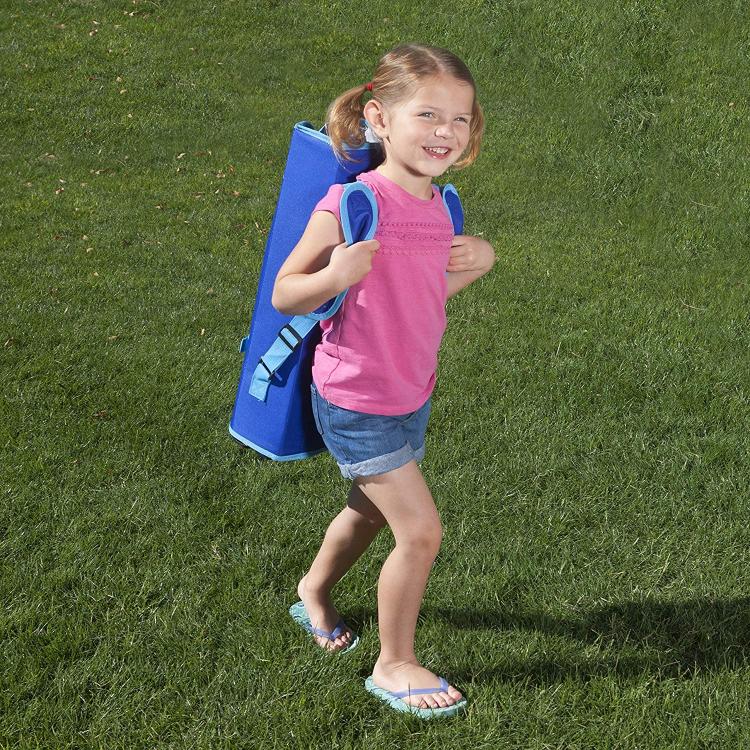 Subscribe To Our YouTube Channel