This Millennium Falcon Wireless Charger Will Top-Off Your Phone In Light-Speed
By Ryan on 10/22/2020 3:22 PM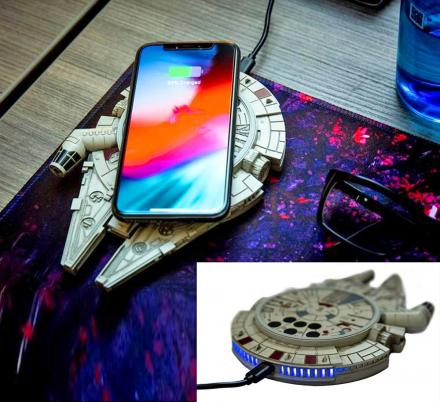 If you're a true Star Wars fan and you don't have one of these Millennium Falcon wireless chargers for your phone yet, you may want to reconsider your fandom level for Star Wars. Sure, there are plenty of unique wireless chargers, like some that are portable, some integrated into tables, and others that offer a very unique experience when you use them. But none of them will satisfy the charging needs of a true Star Wars geek quite like this millennium falcon charger!
A true replica of the fastest hunk-of-junk in the galaxy, the Star Wars wireless charger features an over-sized Millennium Falcon that you sit your phone on top of to have it instantly start charging wirelessly. The unique and geeky charger will have your phone topped-off and full of that sweet battery juice in no time.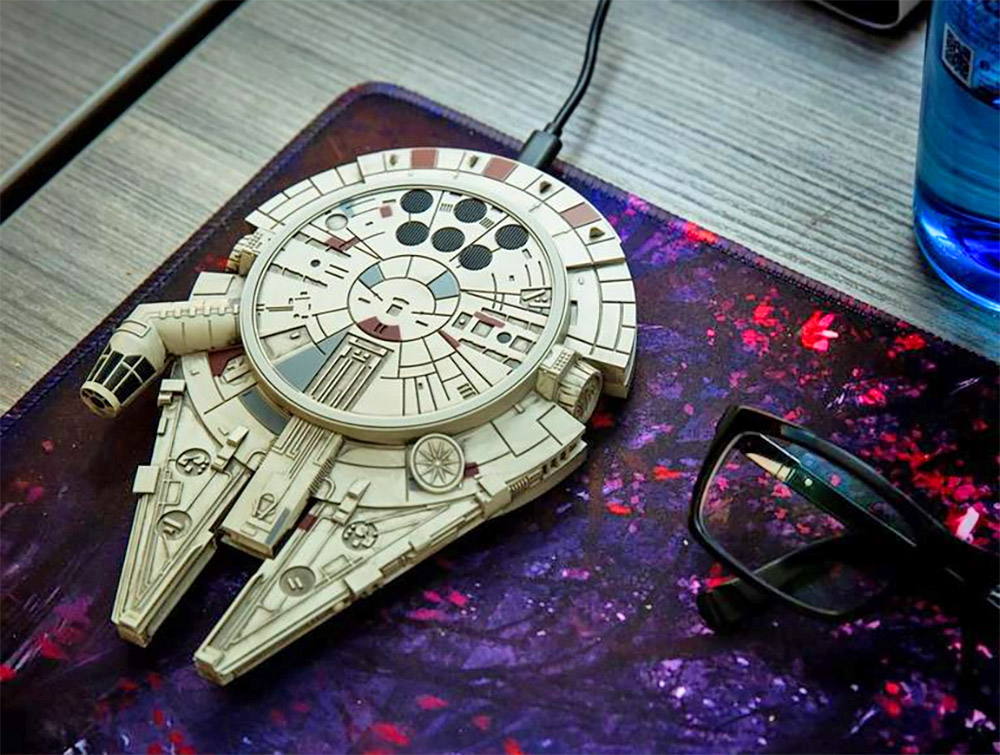 Not only will it charge your phone wirelessly, but it also just makes a great desk ornament for at work or at home. The coolest feature might be that once your phone is fully charged, LED blue thruster lights will illuminate from the back of the ship. This way you'll know if your phone's done charging without having to actually turn your phone screen on.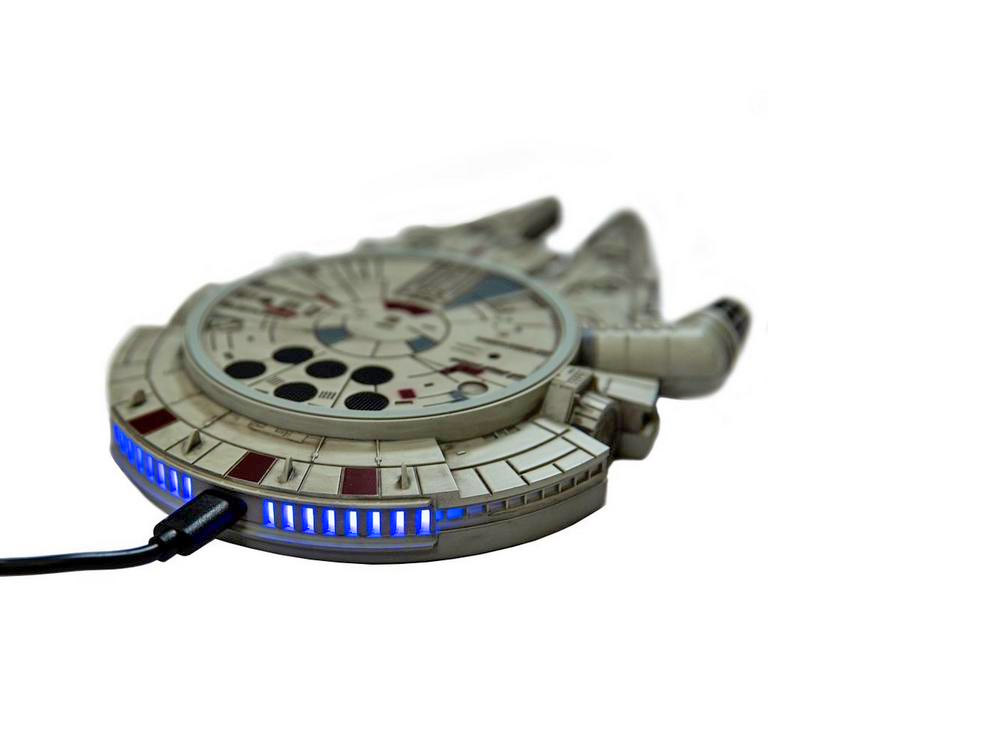 The Millennium Falcon wireless charger uses a USB-C connection to connect to a wall outlet, so if you'd rather charge your phone with a cord, and your phone uses the same type of fast charging connection, you can do so. Though, when your phone is on the wireless charger, it will charge your phone extremely fast due to the USB type C connection.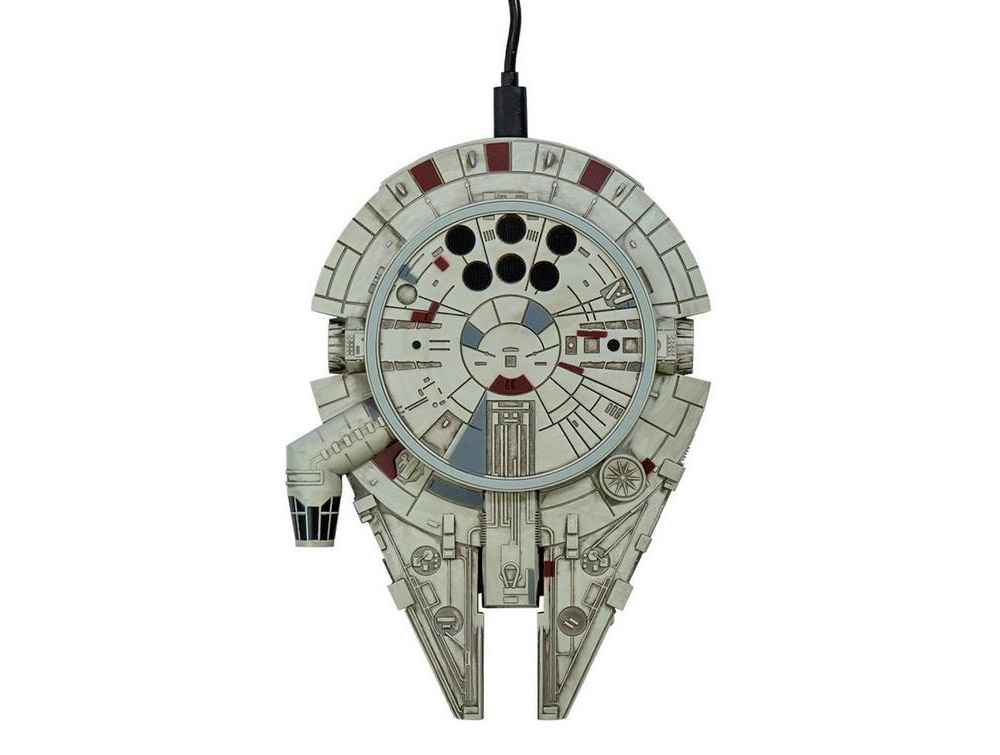 In total the Millennium Falcon wireless charger measures 7 inches long x 5 inches wide x 1 inch tall.
The Star Wars wireless charger is most likely an update to the old version of the Millennium Falcon charger that was not wireless. Though, this version did have LEDs embedded into the charging cable to make it look pretty awesome. As far as we can tell, this version is no longer available anywhere, besides perhaps a used version on Ebay.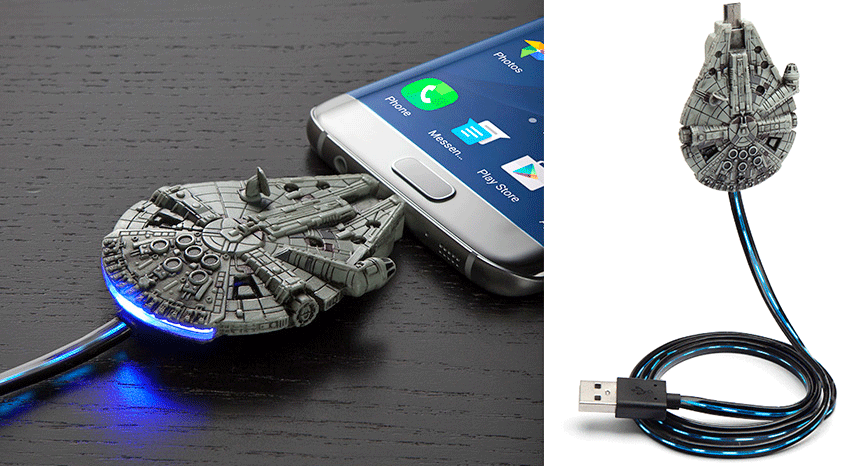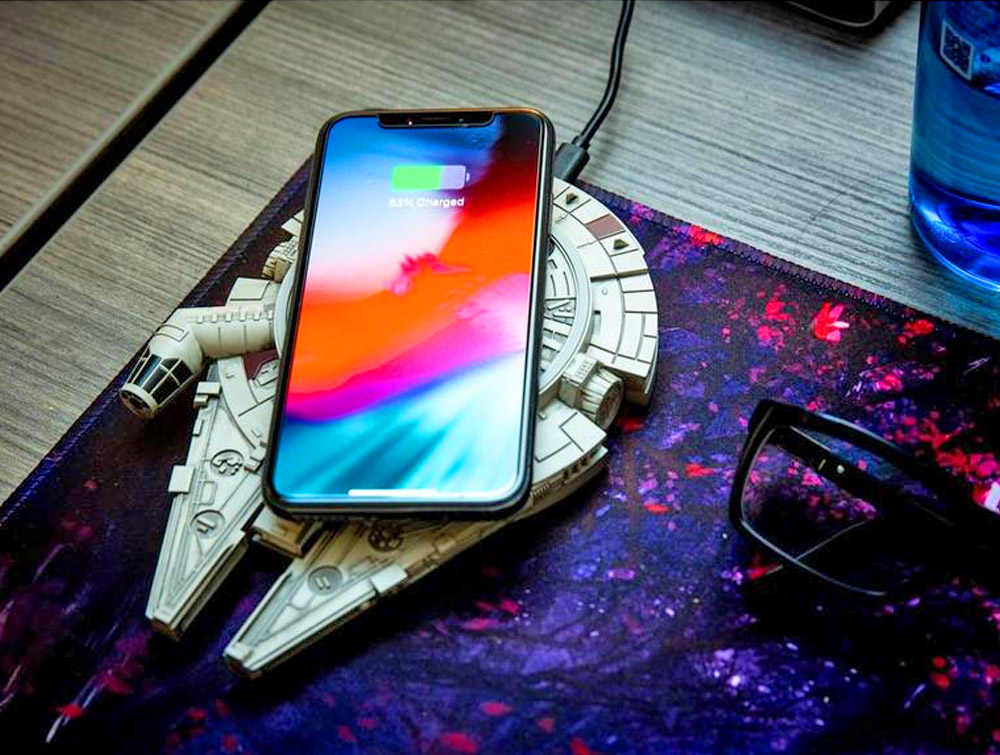 Check out a few of these other Millennium Falcon gadgets we found: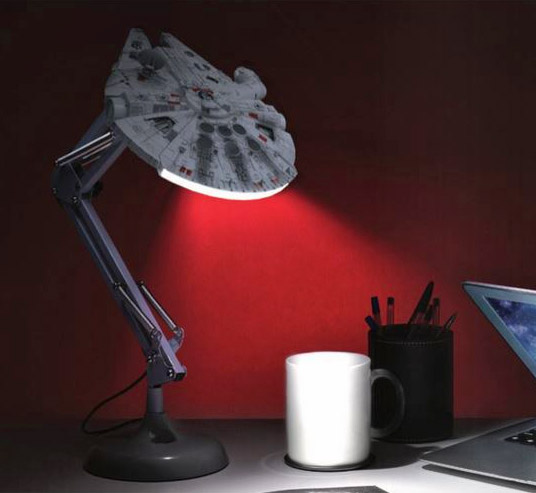 A posable Millennium Falcon desk lamp!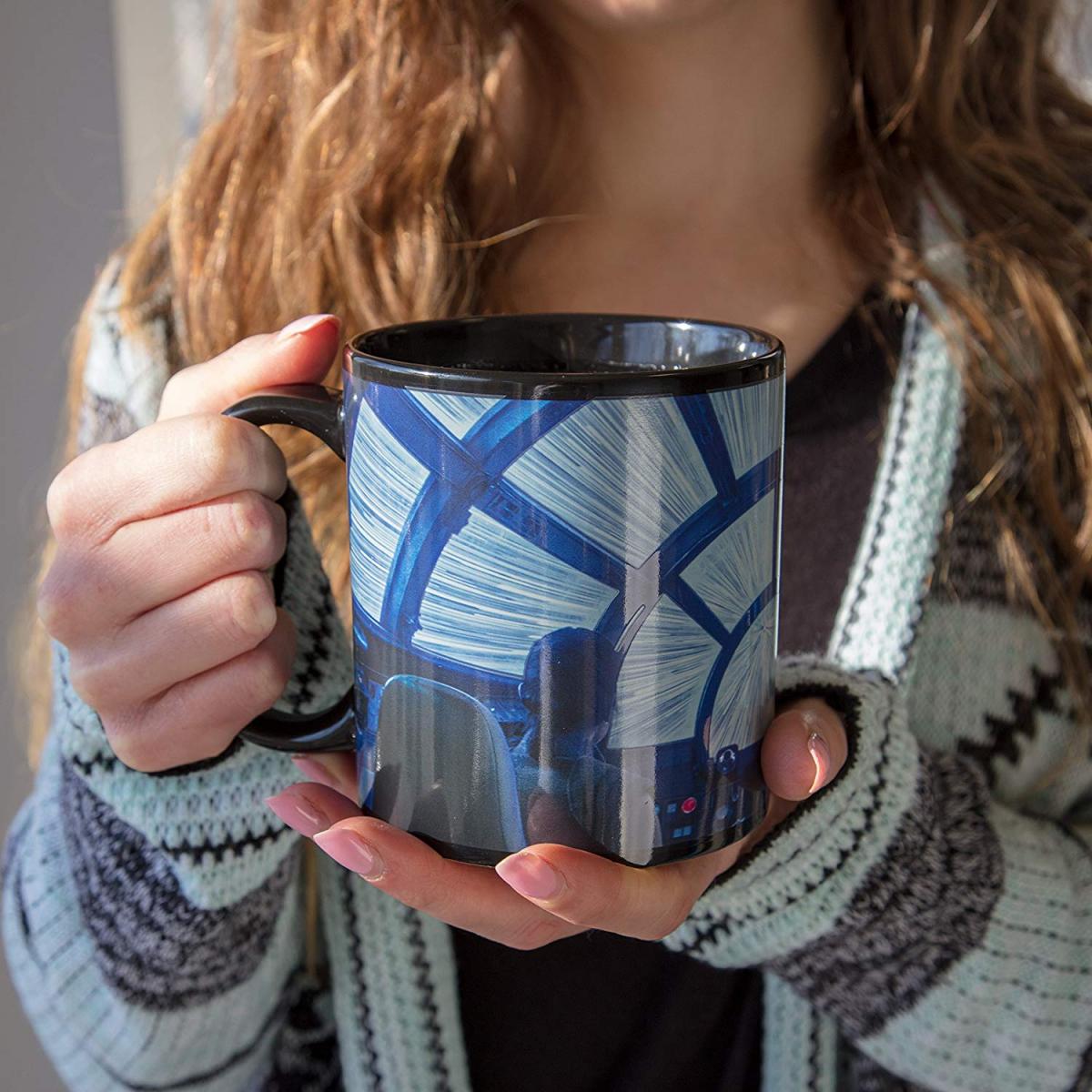 A Millennium Falcon heat changing coffee mug. Pour in hot liquid, and the ship takes off to light speed!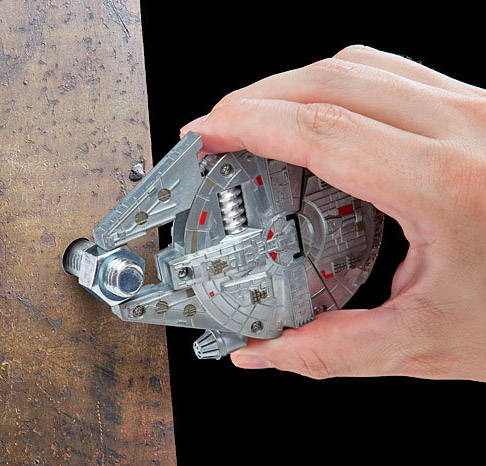 A Star Wars Millennium Falcon Multi-Tool Kit!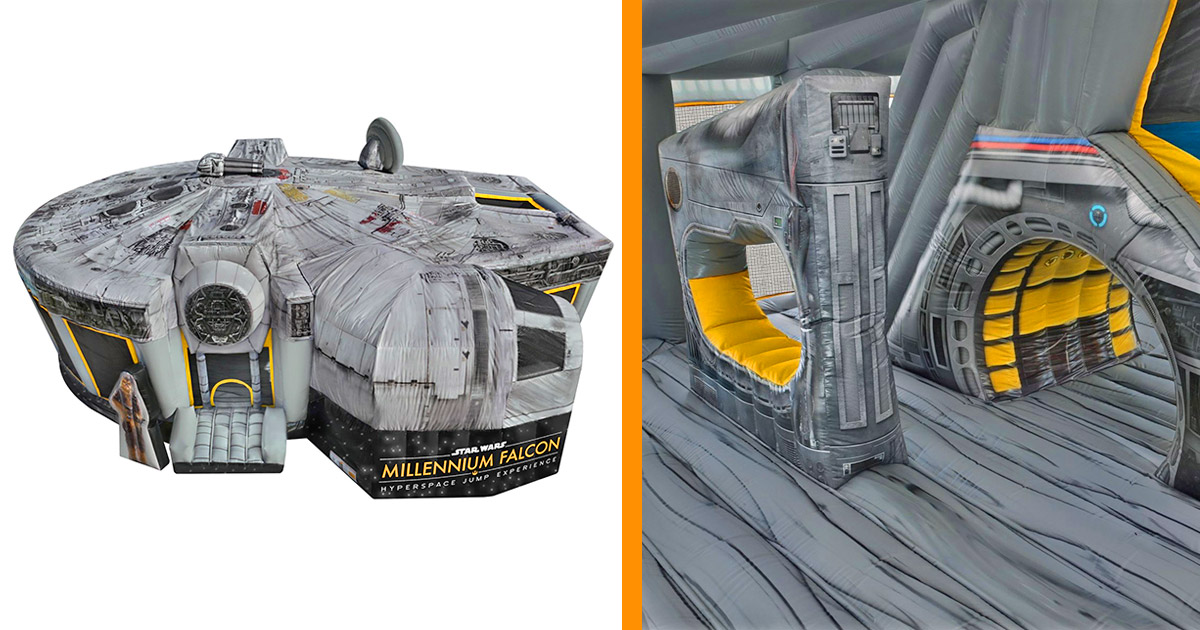 A Millennium Falcon bouncy house for geeky Star Wars parties!