This Star Wars Millennium Falcon Heat Changing Coffee Mug Takes You To Light-Speed
By Ryan on 03/25/2020 2:19 PM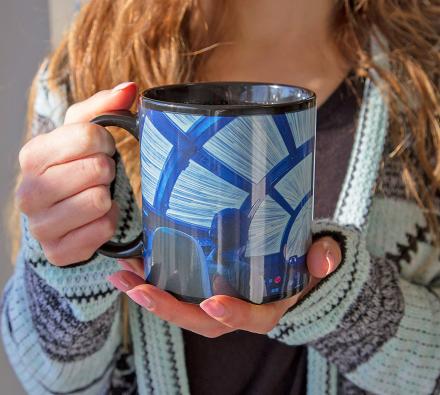 If you've browsed through odditymall long enough, you know that we love coffee, we love coffee mugs, we love Star Wars, and we love when our coffee mugs change when hot liquid is added in! This new Star Wars themed coffee mug is no exception. This unique and geeky coffee mug makes it look like you're riding in the Millennium Falcon with Hans Solo and Chewbacca.

View the best heat changing mugs here
By default it looks like you're standing still in space while inside the Millennium Falcon, while being able to see some stars out the front of the window. But once you add in hot liquid like coffee or tea, you begin to race through space and front window lights up with stars racing by you while you travel through space in warp speed.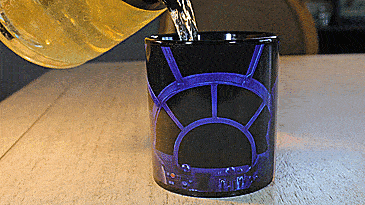 The heat changing Star Wars mug is extra big as it's much bigger than your average coffee mug, plus the extra large handle lets you fit all four fingers through while you hold onto it, which I especially love!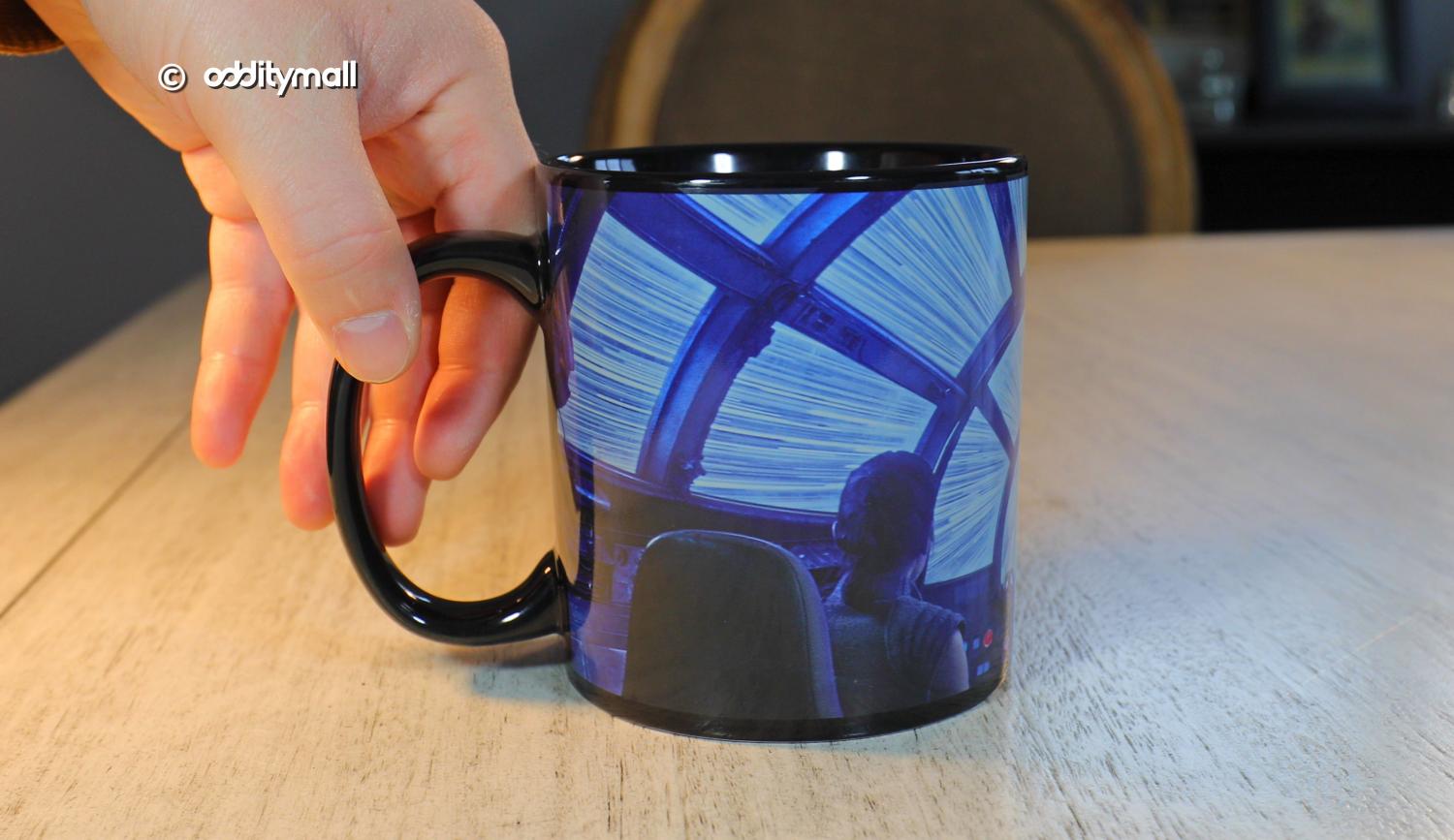 A perfect gift idea for any Star Wars lover, the heat changing Star Wars coffee mug is black and blue in color (plus white once hot liquid is added), is officially licensed by Star Wars, is recommended to hand wash the mug only as to keep it working longer, and it measures 6 inches tall x 4.25 inches wide.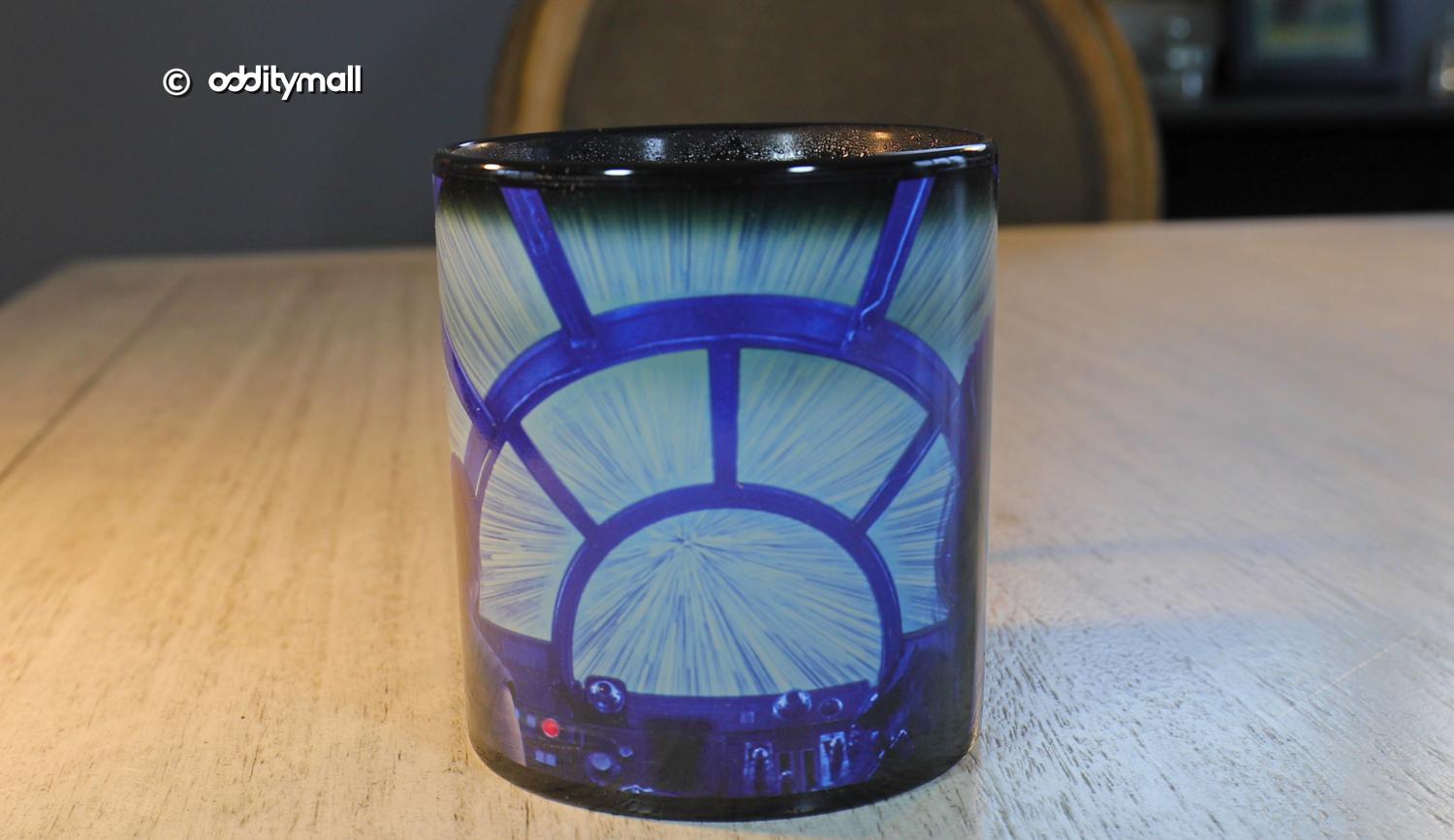 Check out the heat changing Star Wars coffee mug in action via the video below.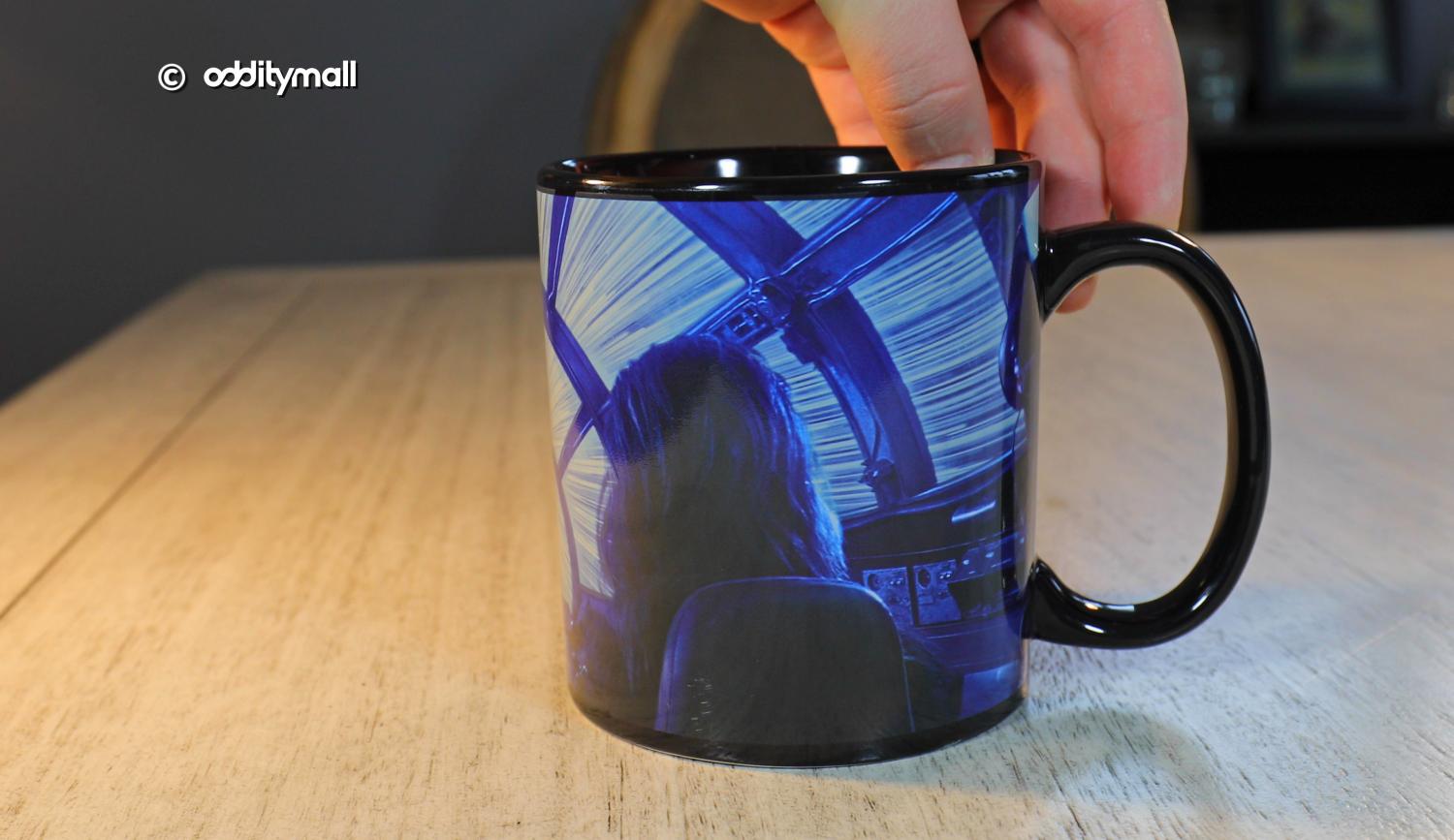 Here is an image of the Millennium Falcon heat changing mug before hot liquid is added in: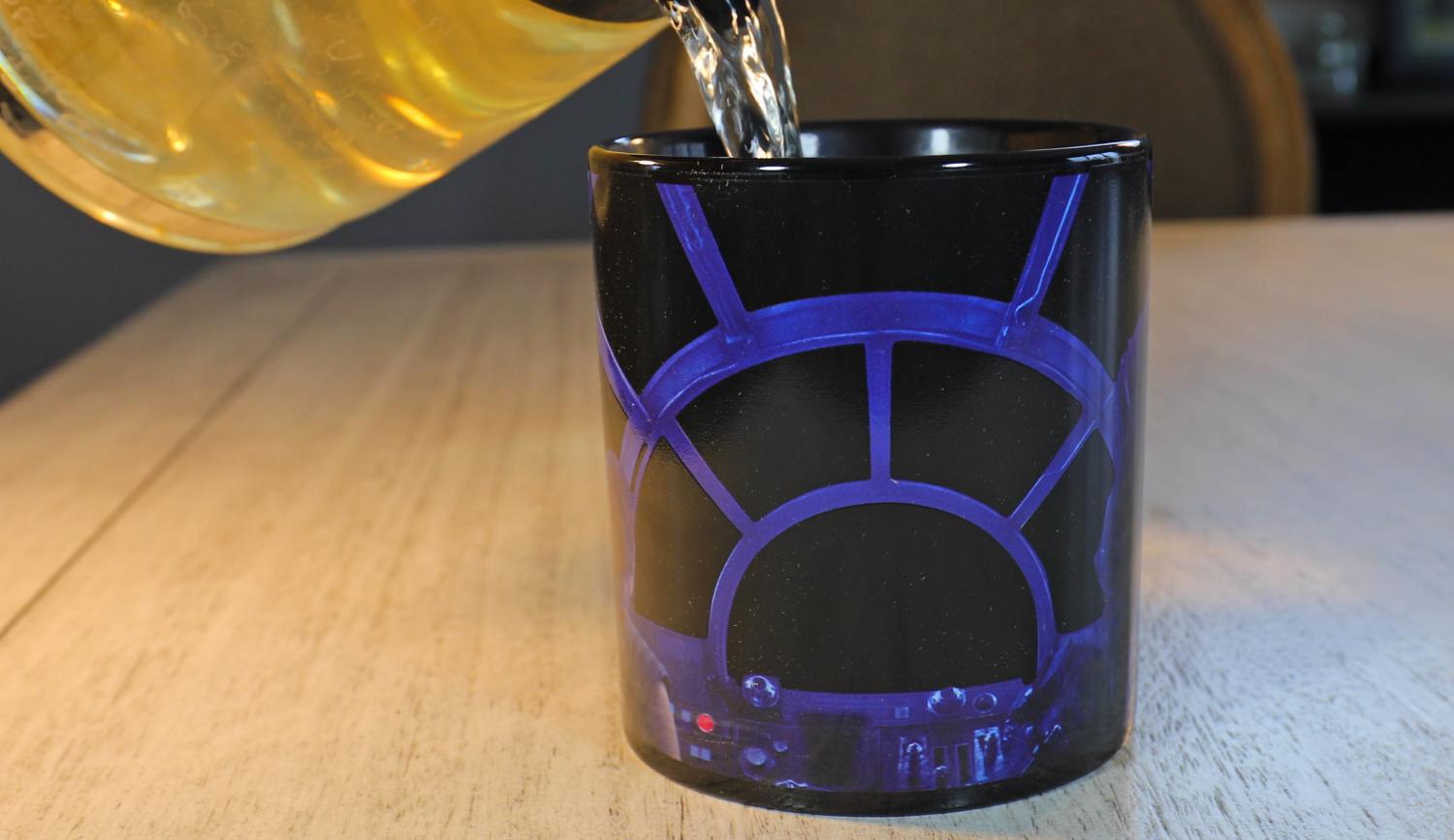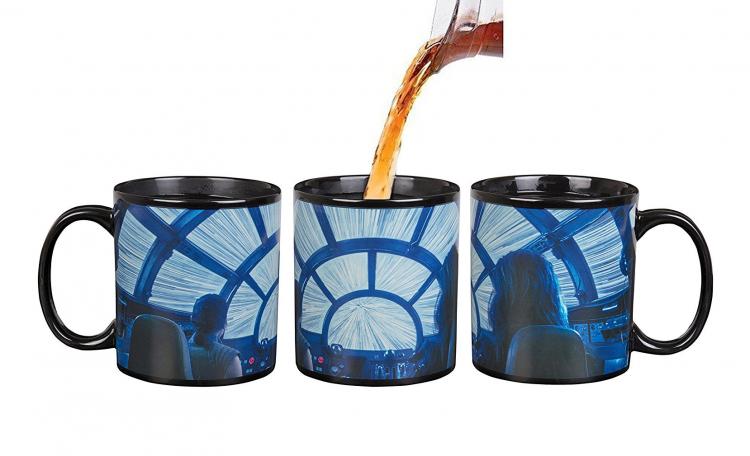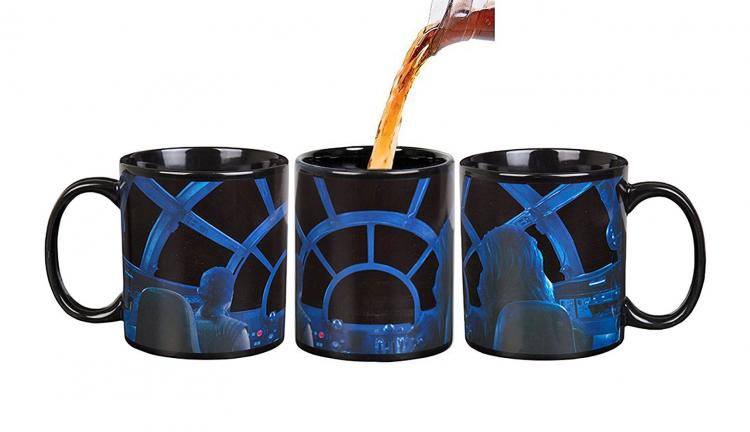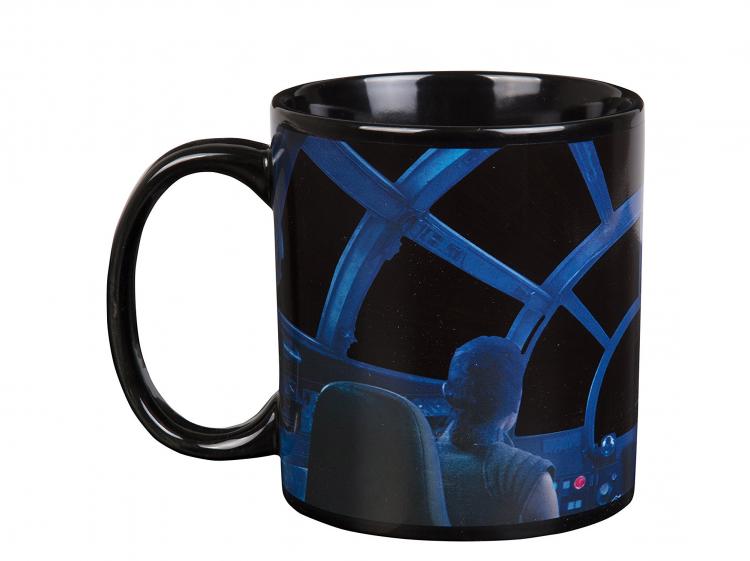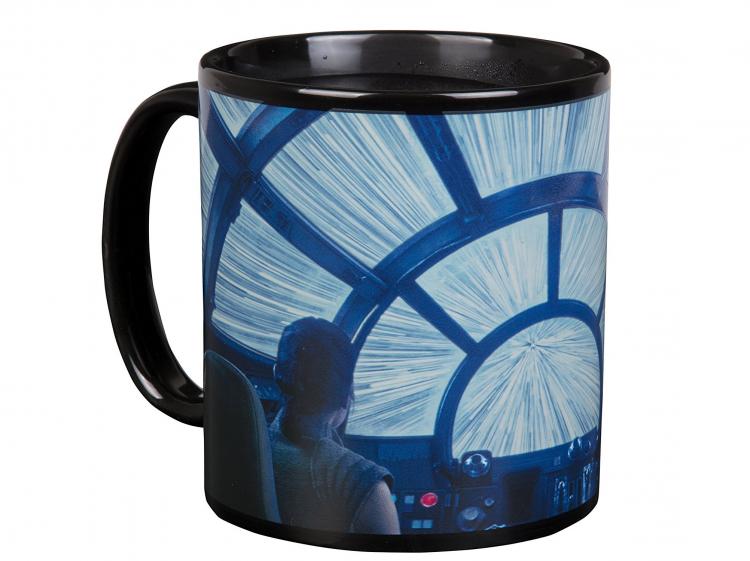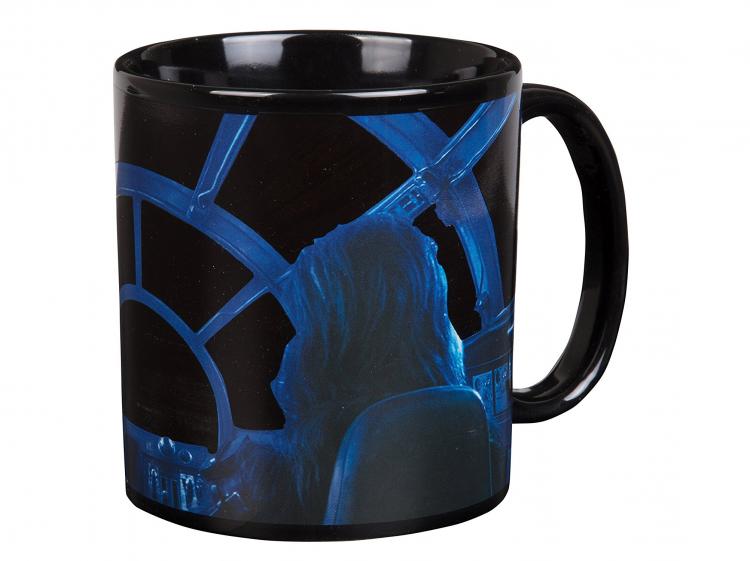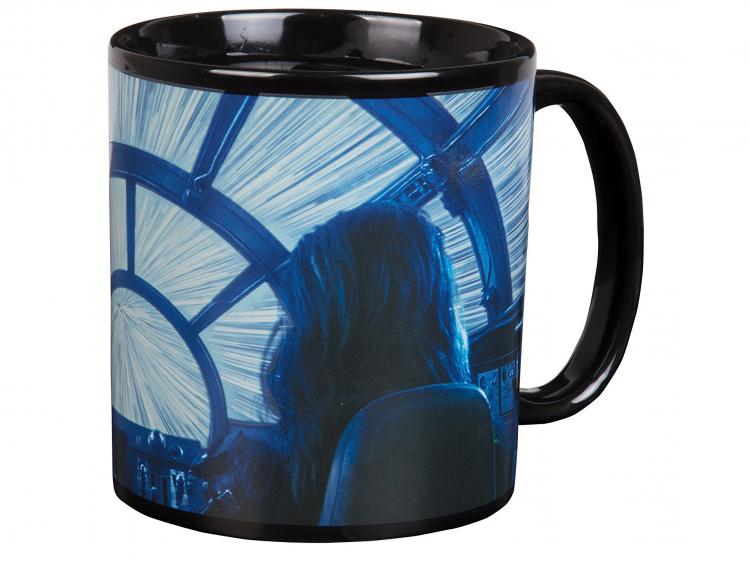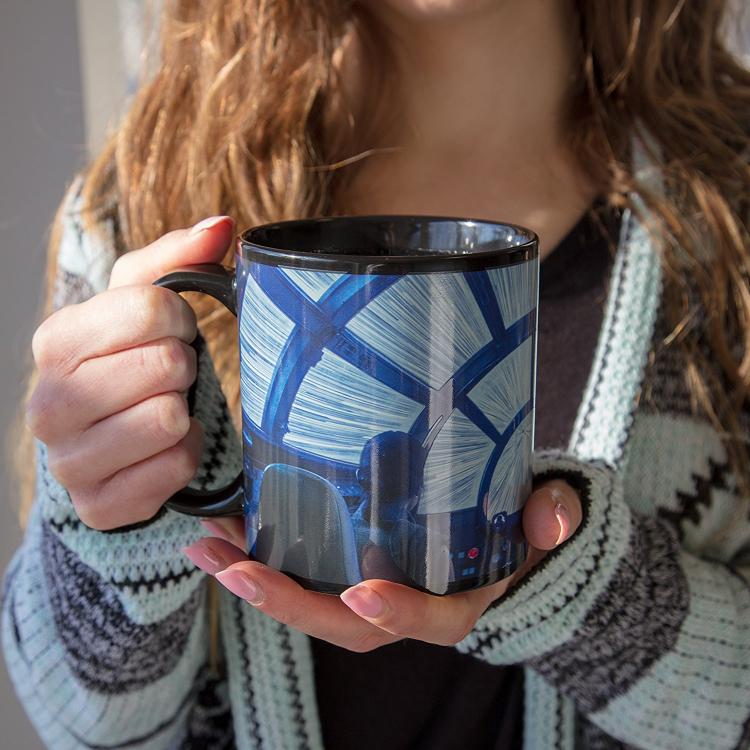 Subscribe To Our YouTube Channel