This Star Wars Millennium Falcon Bounce House Lets You Jump To Light Speed
By Ryan on 07/16/2021 7:45 PM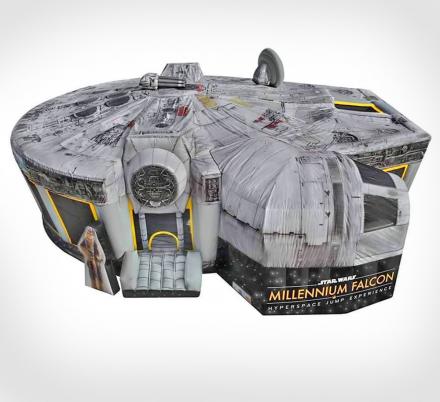 If you're a true Star Wars geek, there are certainly plenty of products, gadgets, and gizmos to tickle your fancy. But if you're looking to go above and beyond, and you already have the Star Wars furniture, the Star Wars exercise equipment, and of course the Star Wars At-At kids bed, this giant Millennium Falcon bounce house may have to be next on your list, whether you actually buy it, or just rent it for a kids party.
Aptly named the Millennium Falcon Hyperspace Jump the unique geeky bounce house is great for kids parties, or even adult parties, since inside there's tons of awesome stuff to jump on, or just to sit down in the captains chair and have a cocktail with chewy.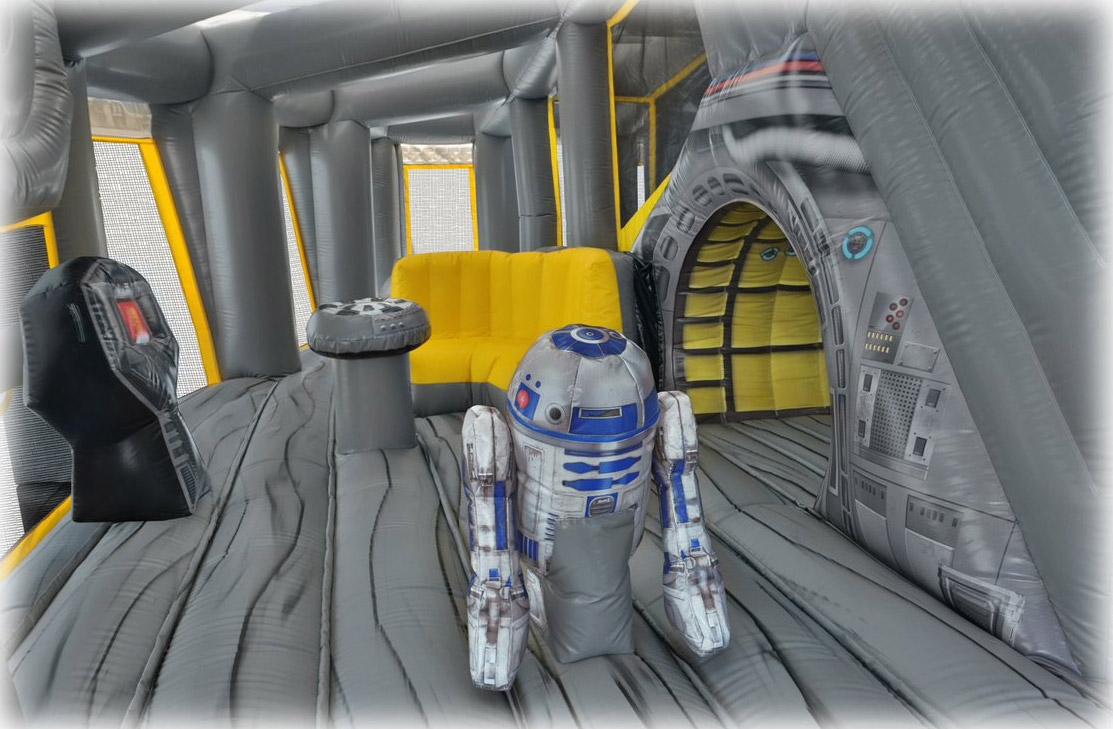 The interior of the Millennium Falcon bounce house features iconic replicas of the actual ship from Star Wars, except of course everything's inflatable and bouncy instead of being made from hard metal. On the inside of the bounce house is even an R2D2 inflatable replica and C-3PO graphic to further make it seem like you're bouncing around the real thing.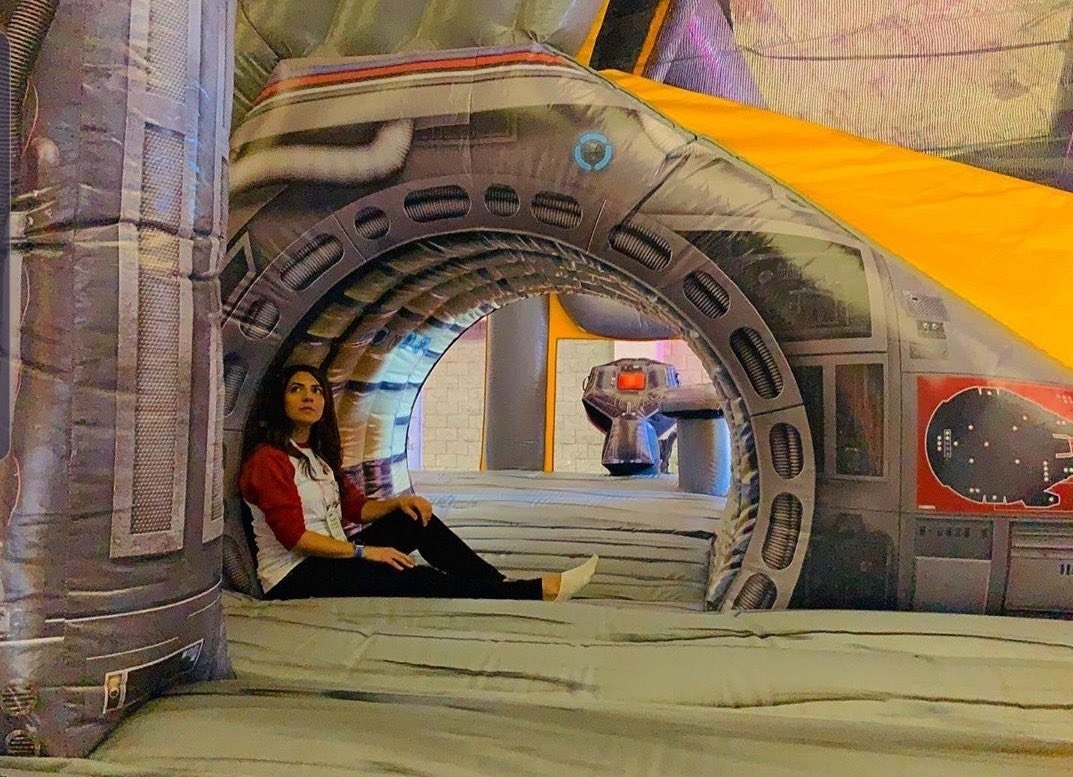 The Millennium Falcon, of course famous for making the Kessel Run in less than 12 parsecs, is now available to buy or rent in bounce-house form. It's officially licensed, and is available to purchase from the company Magic Jump, or rent from any bounce-house rental company that holds inventory of the Star Wars themed bounce house. So you may want to make a call to your local bounce-house rental company and have them get on this purchase!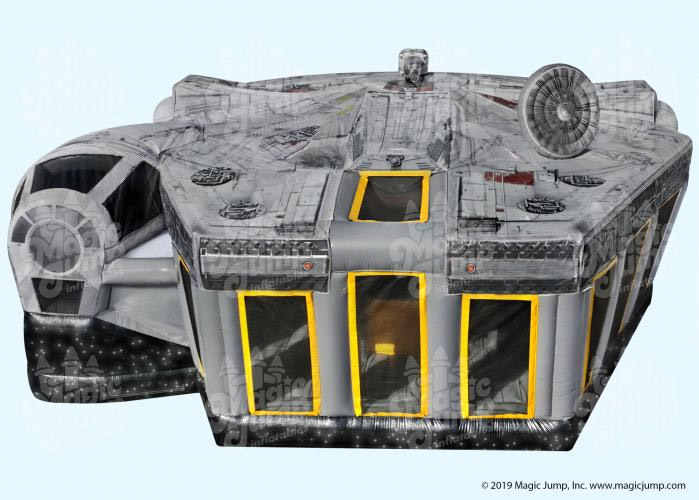 In total the Millennium Falcon bounce house weighs 1,136 lbs, requires 2 blowers to actively pump air through the bounce house, requires to operators, has a maximum amount of jumpers at a time of 12, and when fully inflated, it measures 35 feet long x 30 feet wide x 15 feet tall.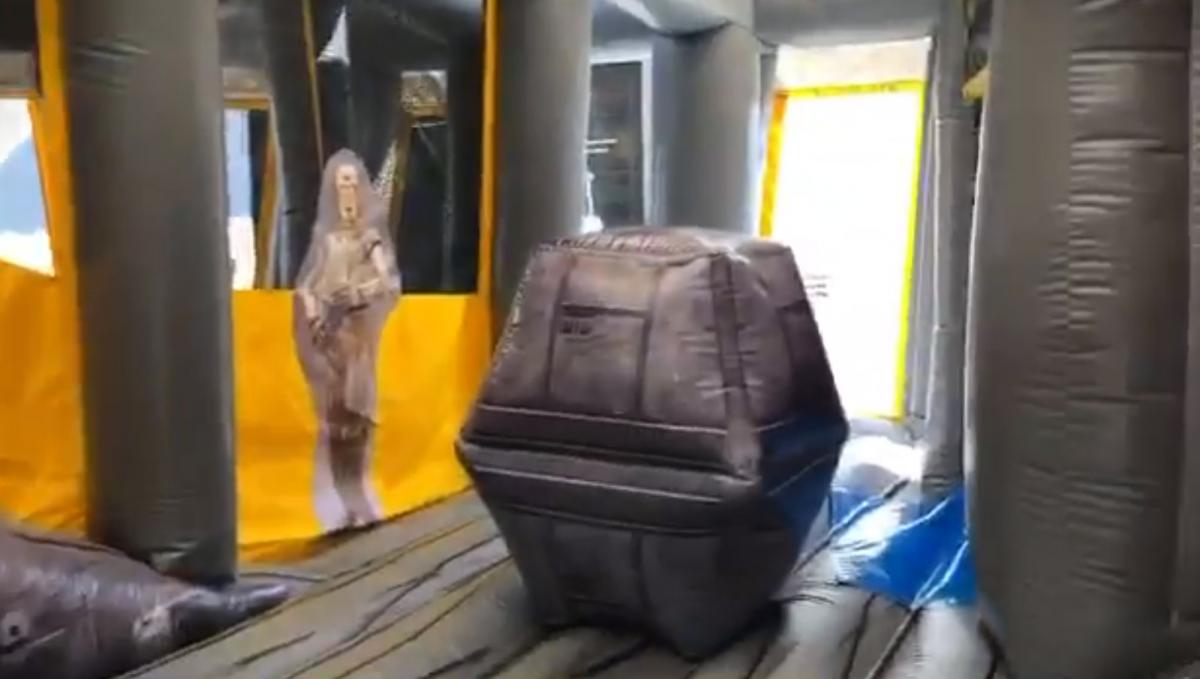 Check out the Star Wars Millennium Falcon Bounce House in action via the video below.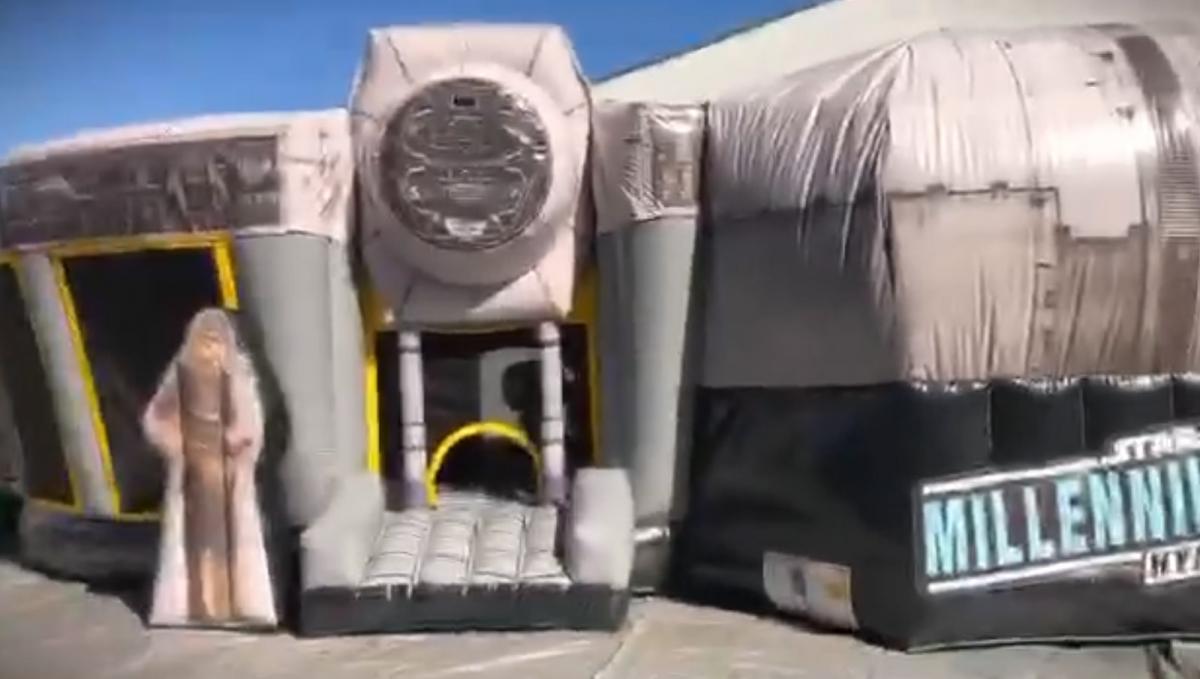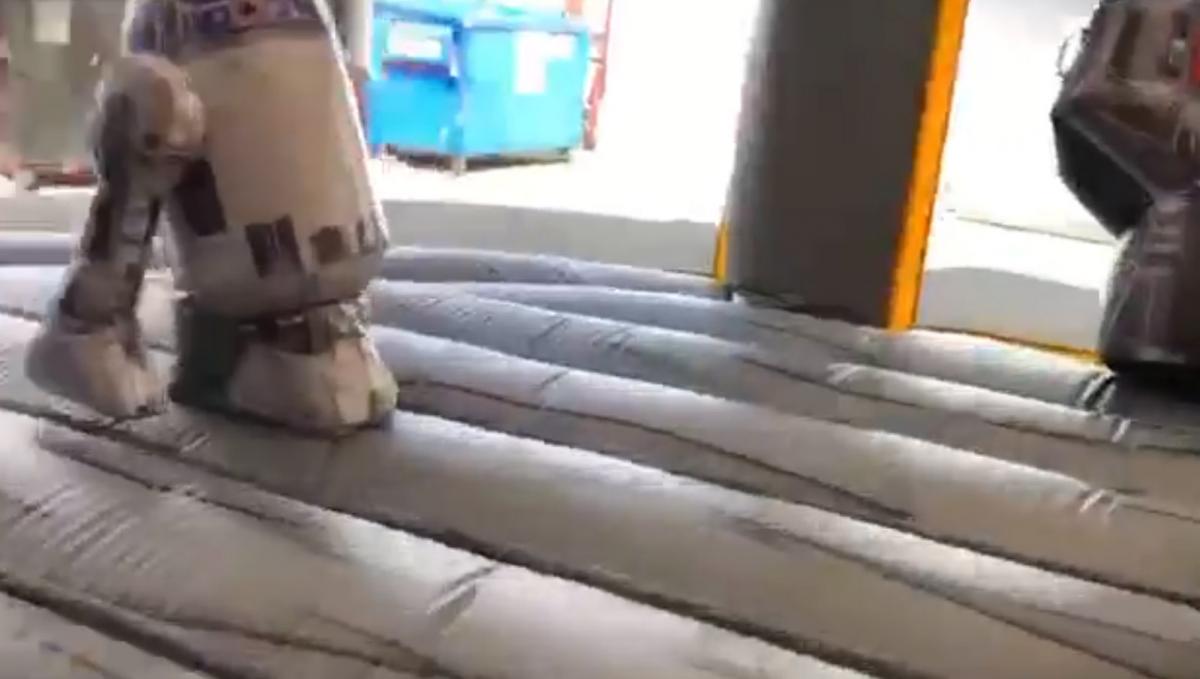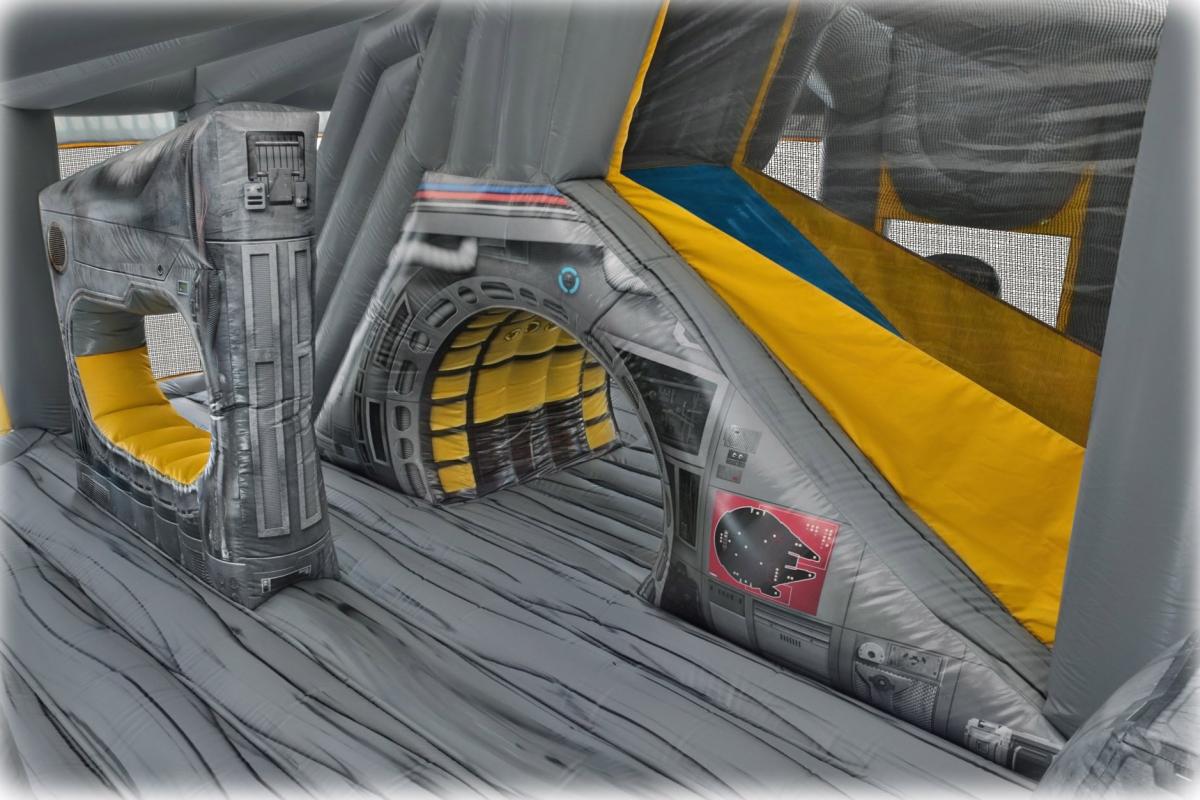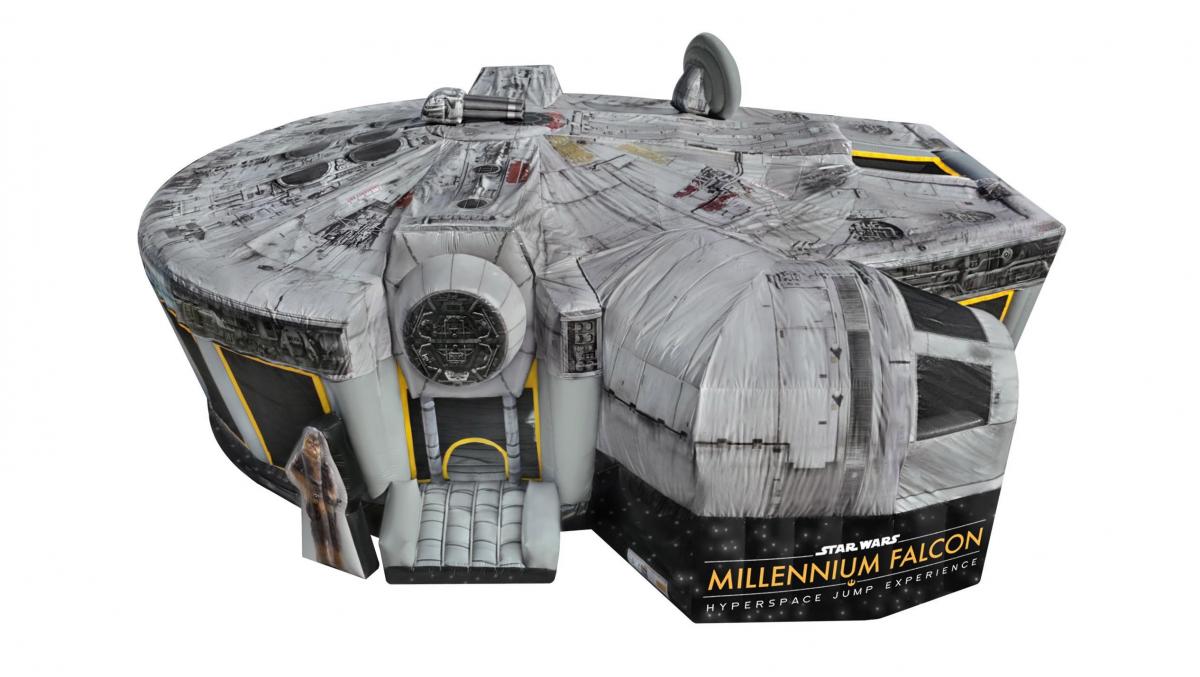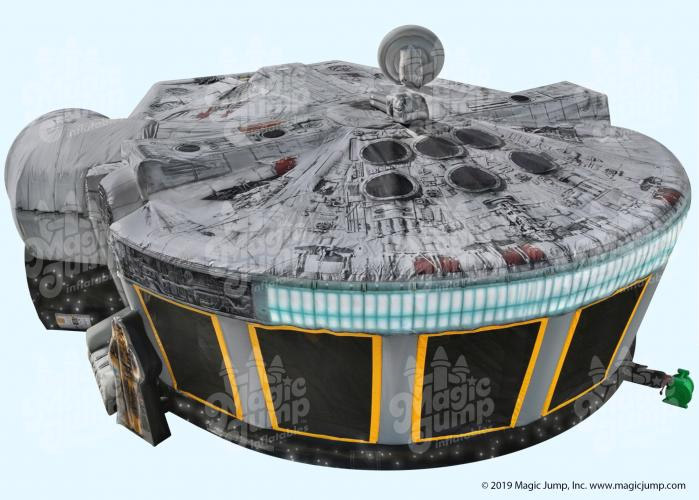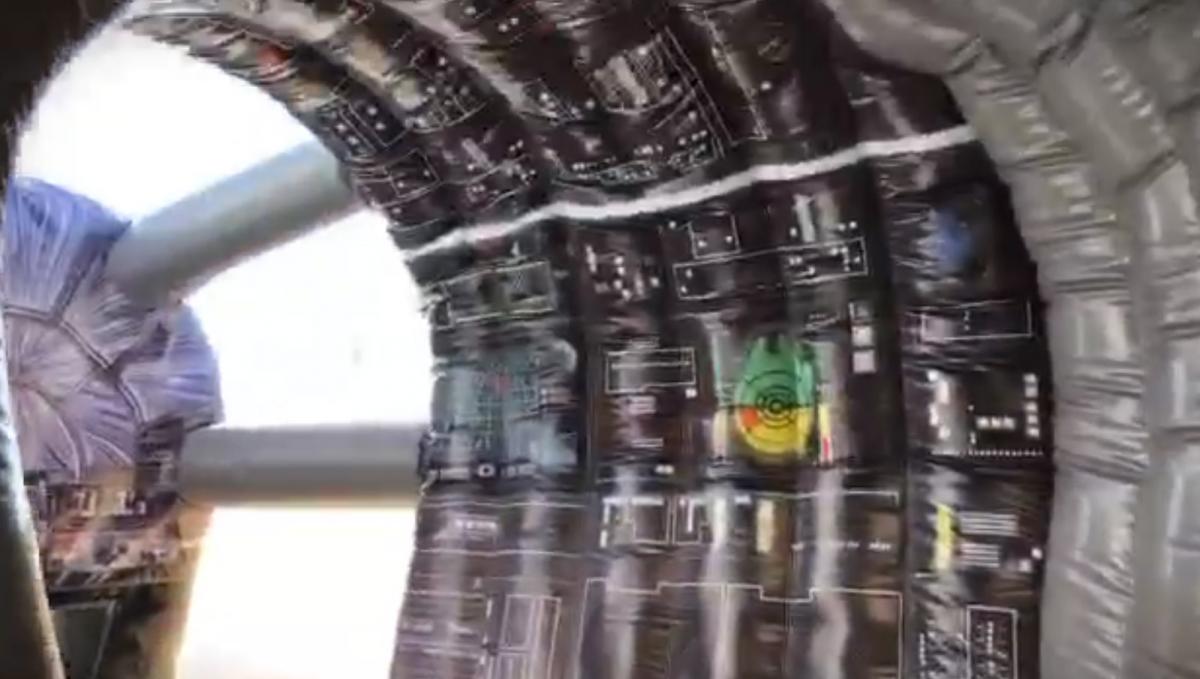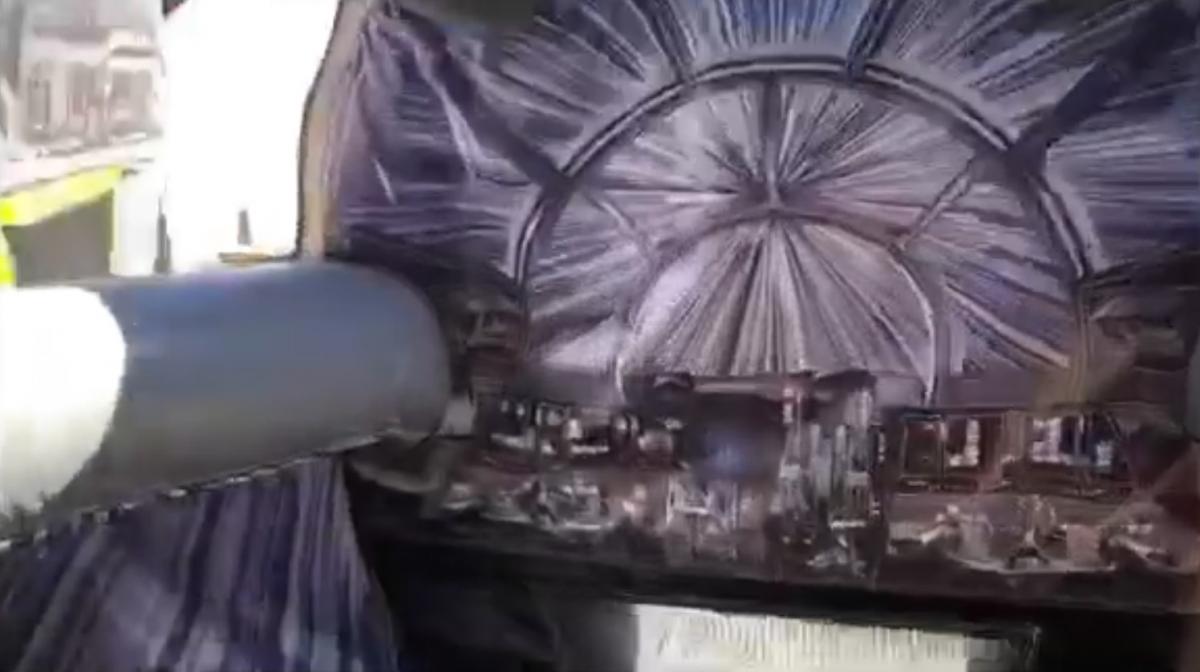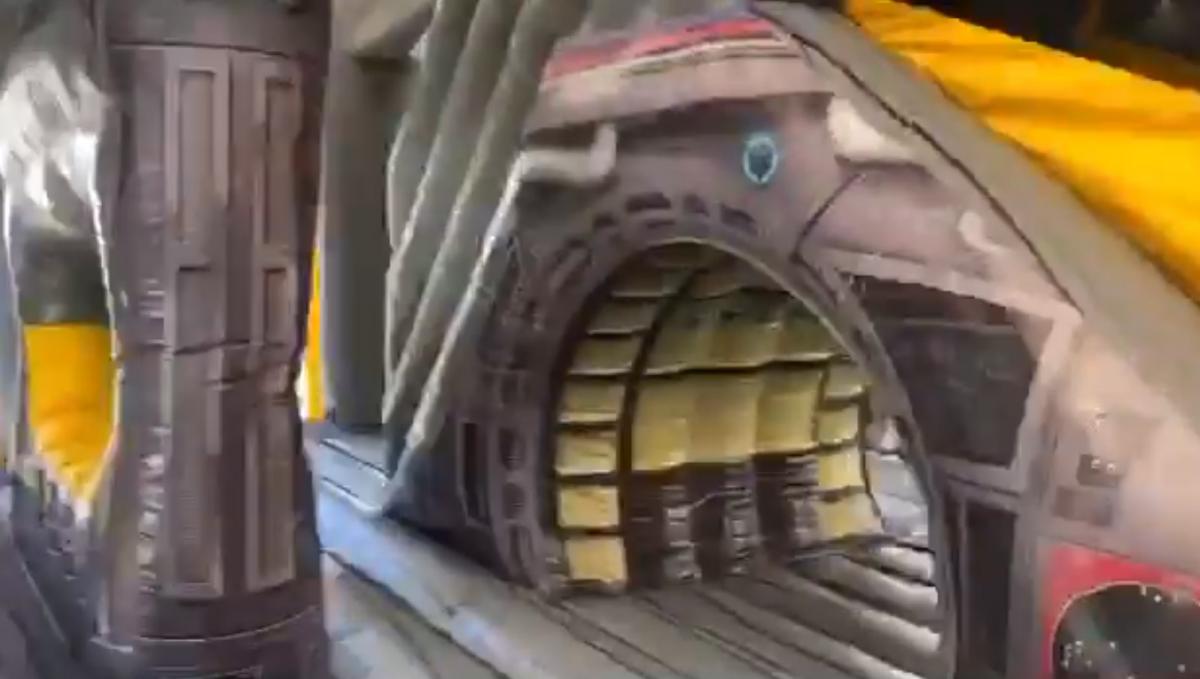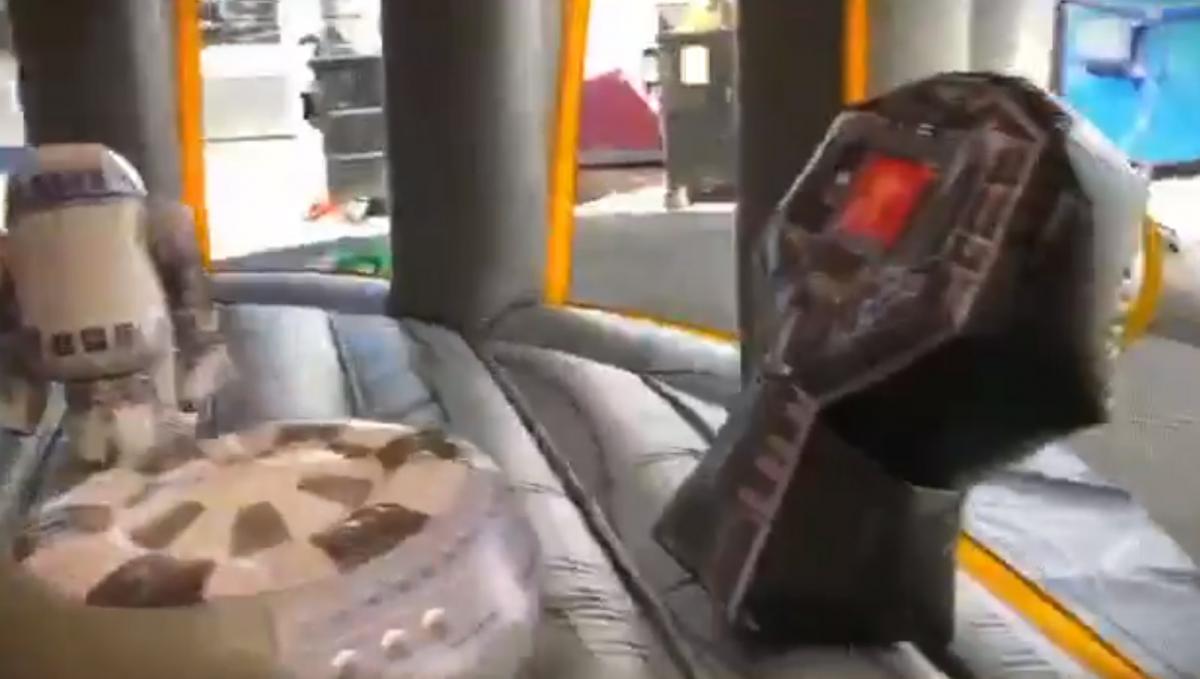 Subscribe To Our YouTube Channel