Your Favorite Things From Star Wars Have Been Turned Into Classy Furniture
By Ryan on 06/27/2019 10:17 AM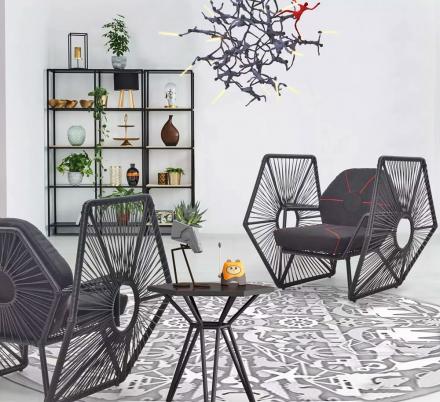 Star Wars is a series of movies with a cult-like following - are you one of the faithful members? If so, you are now able to show off your SW loving pride by decorating your house with a variety of high-class furniture. This is not the kitchy kid-type furniture you've seen in the past, this is the type of furniture even non Star Wars loving people would love to have as part of their collection. It is pure class with a little bit of tongue in cheek that will be a conversation starter for sure at your next cocktail party.
Kenneth Cobonpue, a Filipino designer known for his handmade and whimsical designs, teamed up with Disney to create this iconic collection. Thanks to this collaboration, you can now know what Chewie would look like as an ottoman, or what a Darth Vader chair might entail, or even how comfortable an Imperial Fighter would be to sit in.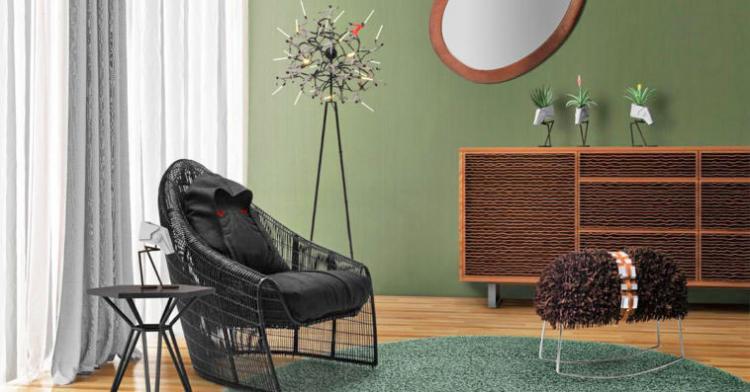 The collection seems to gravitate more to the dark side with many of the pieces available only in black, but they did throw in a couple light options for those of you who want to show your support for the other side. There are also a few pieces that can be purchased as both indoor and outdoor furniture so deck out all pieces of your house you can.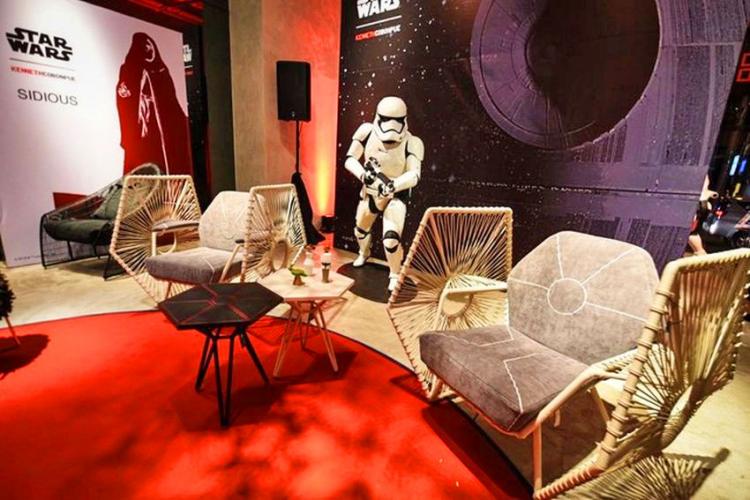 What Pieces of Star Wars Furniture Are Available?
You can run your household from the comfort of this Sidious Easy Armchair, but we hope you use nicer tactics than Darth Sidious...The back of this armchair is raised her and has a bit of extra fabric on the top to resemble the hood Darth Sidious wore. The silhouette is elegant so it will look oh so classy, while still capturing the Sith Lord's powerful and formidable presence.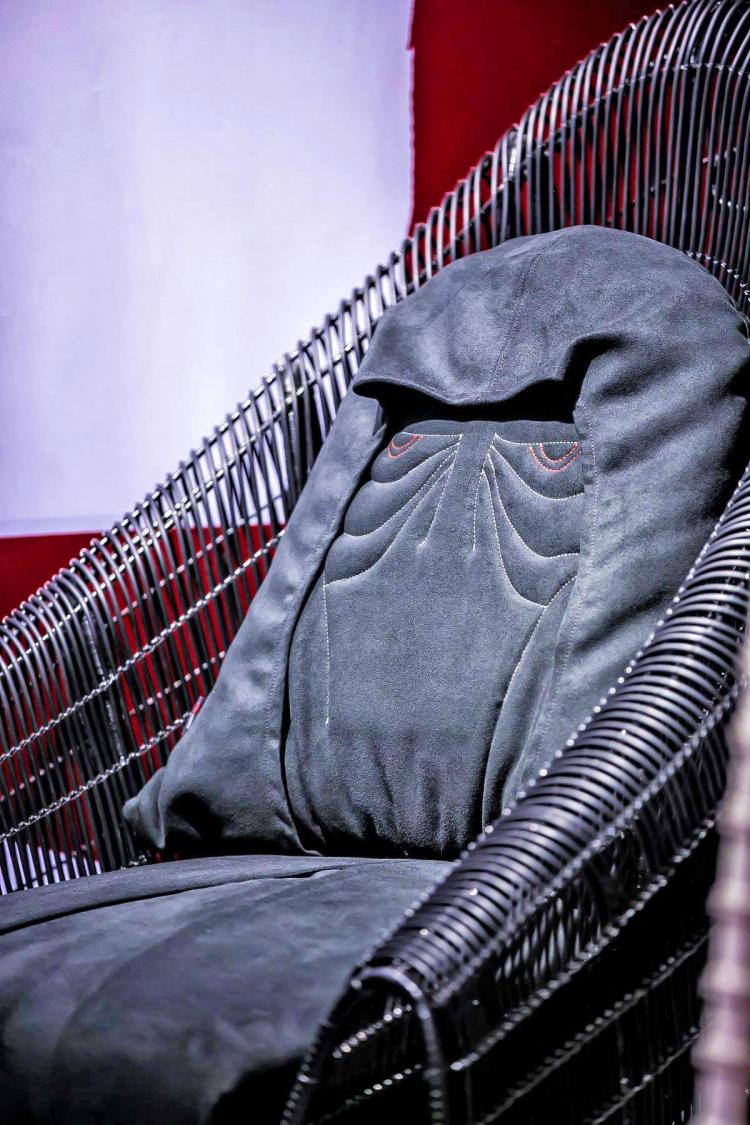 With this TIE fighter chair you can pretend you are a fighter ace saving the galaxy from your very own living room or deck. The handwoven design of this comfortable armchair embody both the agility and strength of the iconic starfighter.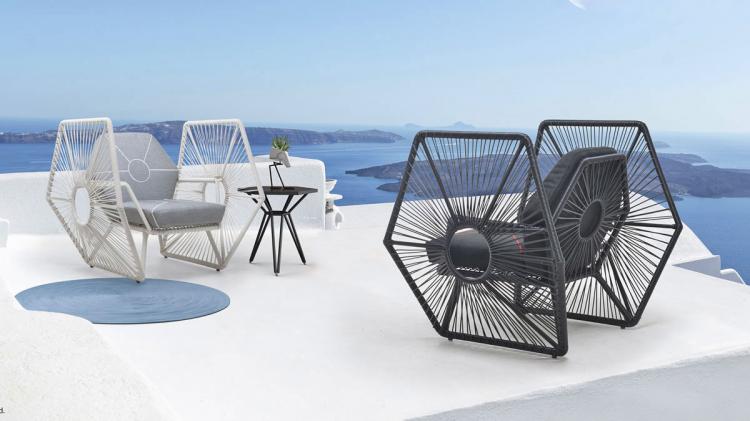 All this plotting and fighting makes me thirsty...And where should I set my drink...on the Imperial Tie Fighter Wings End Table. The table top has the wing of a TIE fighter and the base resembles the front window - genius!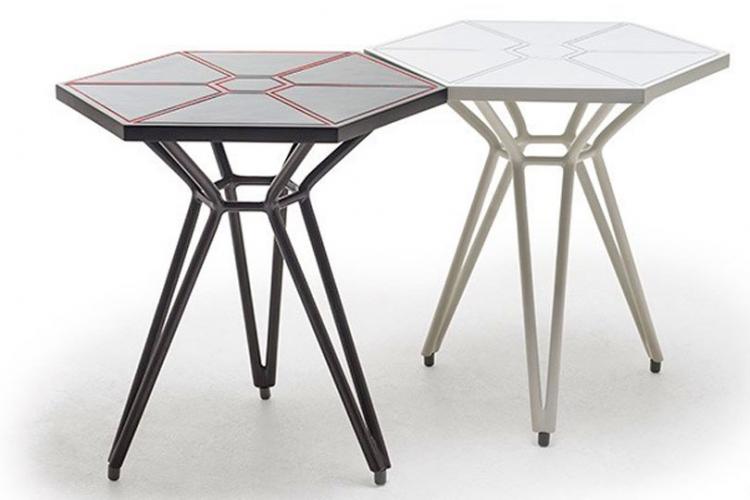 The Vader Easy Armchair may be the best chair ever made. It features a foldable swivel table and open weave canopy so you can get a little privacy while you plan your scheme to conquer the Rebel Alliance - or your three rowdy children…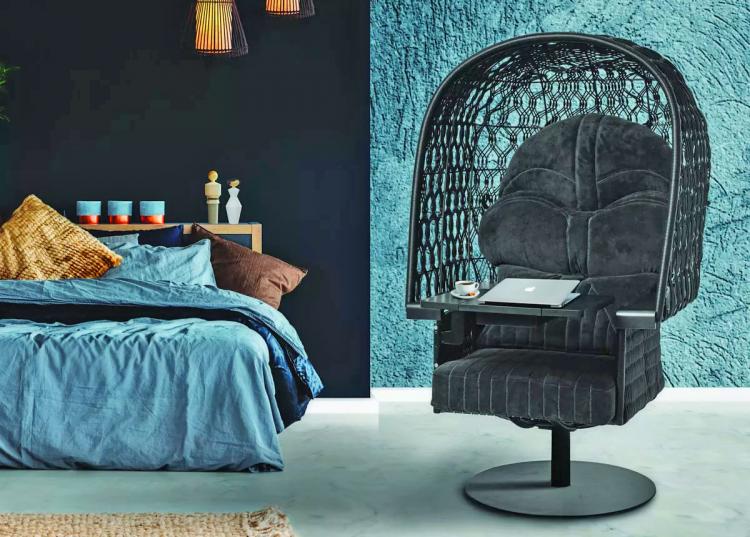 We can't forget about Chewie! He has been reimagined into a rocking stool that features microfiber strips meant to resemble his hairy body. This ottoman also features Chewbacca's iconic bandolier!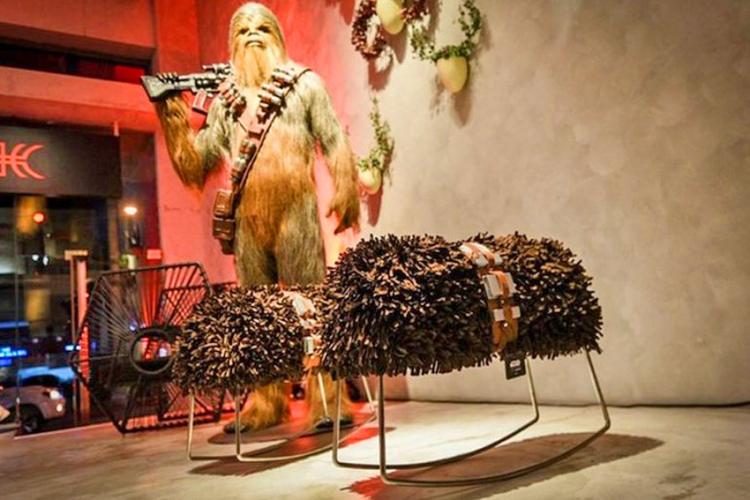 Last, but not least, the collection features two Little Jedi Lamps. The lamps are made of miniature figurines of Jedi Knights holding lightsabers, and you guessed it, the light sabers are what will illuminate your room! There is one lone red figurine that is meant to symbolize a Sith Lord that the Jedi's are battling against.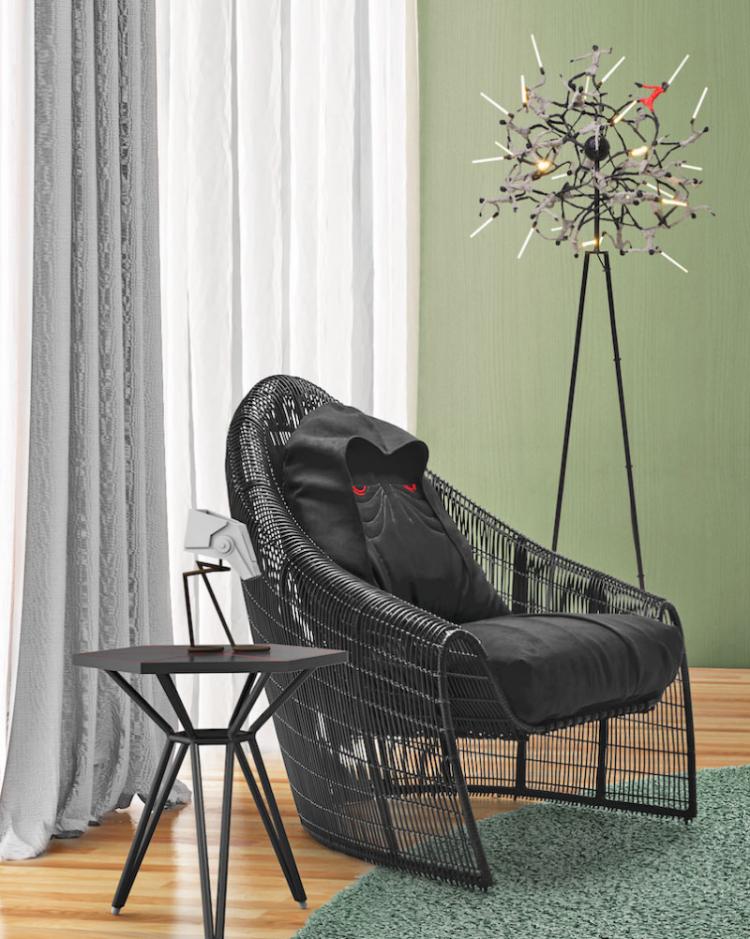 The prices range from $655 to $4,000 and can be ordered through the distributors listed on Kenneth Cobonpue's website and select showrooms.