You Can Now Get a Fully Edible Ghostbusters Stay Puft Marshmallow Man
By Ryan on 08/13/2020 9:02 PM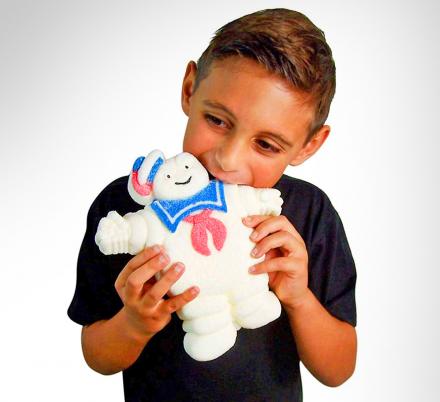 We love a good unique marshmallow gift, since we've posted in the past of our love of marshmallows, including the melting snowman marshmallow for your hot cocoa, chocolate stuffed marshmallows, and of course the giant 40 lb bag of just Lucky Charms marshmallows. But what really gets our ghost senses tingling is this fully edible Stay Puft marshmallow man from Ghostbusters! We're a bit disappointed that it's not a life-size version of the marshmallow man, but we can somewhat understand.
Made from real marshmallows and covered with granulated sugar, the edible Stay Puft marshmallow man is the perfect gift idea for Ghostbusters fanatics, and is especially relevant seeing as the new Ghostbusters movie is coming out soon. Could this be sheer coincidence or some sort of brilliant marketing scheme? We're leaning towards that latter.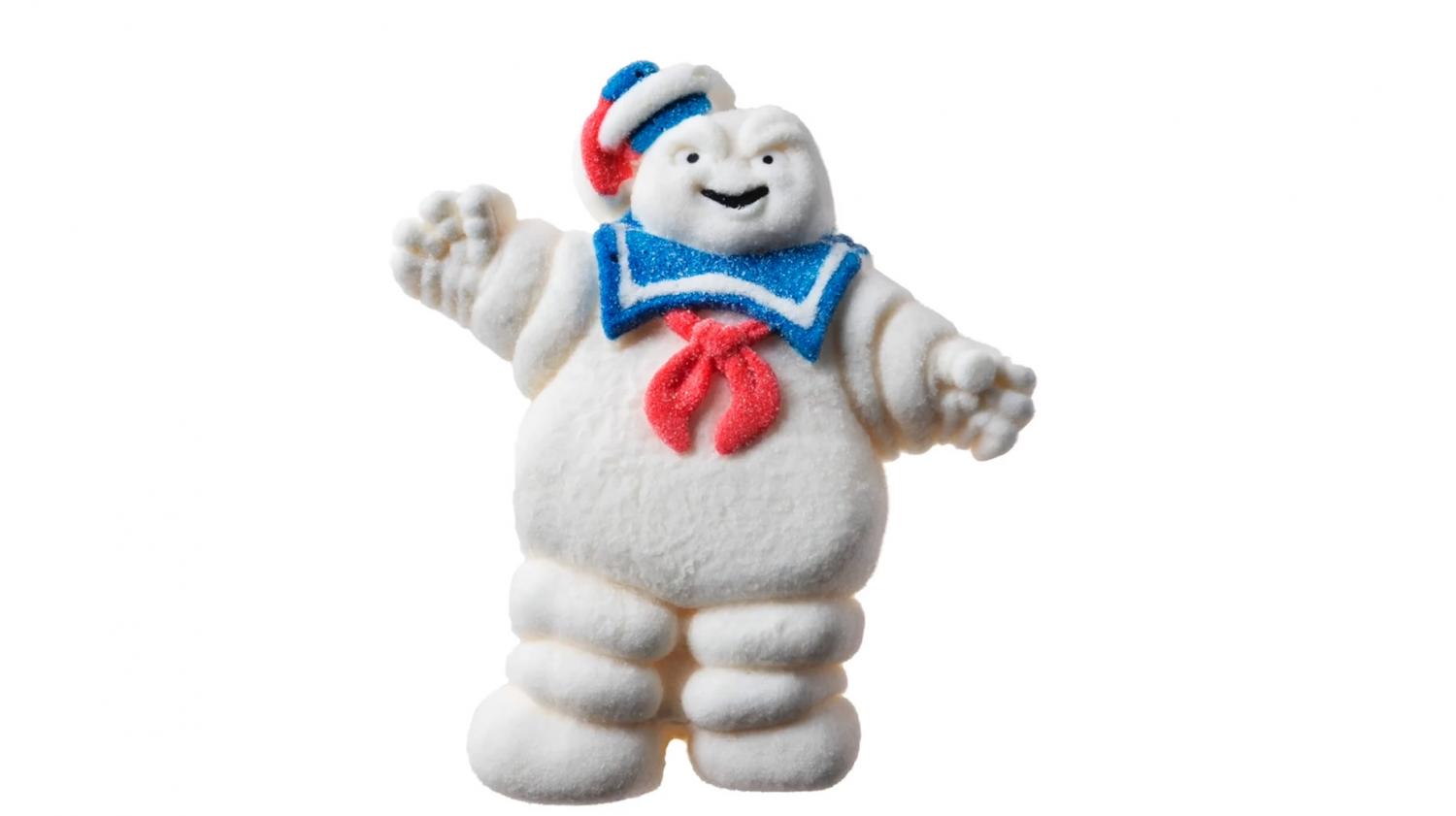 Sure to spike your sugar levels and give you one big tummy ache if you finish the entire thing in one sitting, the edible Ghostbusters marshmallow man is officially licensed, and is fully molded on the front and sides, while being completely flat on the back of it.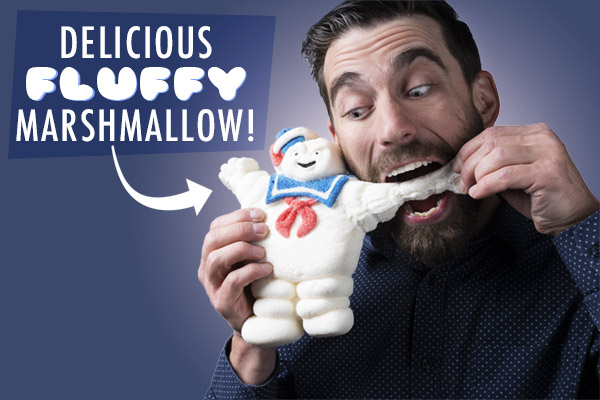 Image credit: Vat19
If you've ever wanted to sink you teeth into that jolly fat marshmallow man that quickly turns into a rage monster, now's your time! Ingredients for the edible stay puft marshmallow man include: sugar, corn syrup, gelatin, water, sorbitol, malic acid, citric acid, sodium citrate, potassium sorbate, dextrose, trehalose, corn starch, artificial flavor, artificial colors (FD&C Red 40, FD&C Red 3, FD&C Yellow 5, FD&C Blue 1).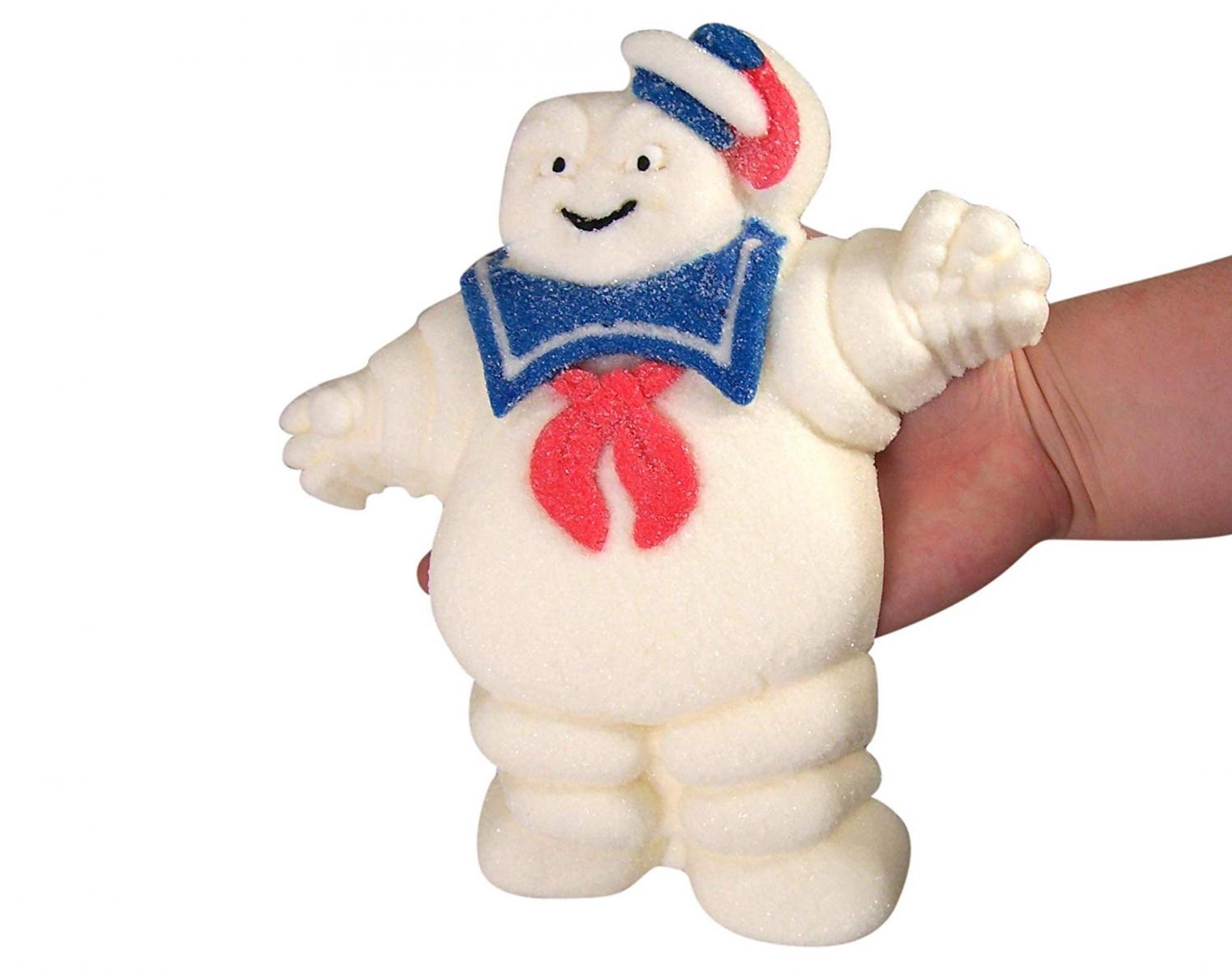 While the vast majority of the edible Ghostbusters marshmallow man is made from actual marshmallow and sugar, the eyes and mouth of the character are made from icing. The edible marshmallow man is created perfectly down to every last detail, including that cute little red neckerchief, the blue bib, and his hat that looks like it's about to fall off. Plus, don't forget those flabby arms and lets that are filled with fat rolls. Just remember, those rolls could be yours if you eat the entire thing in one sitting!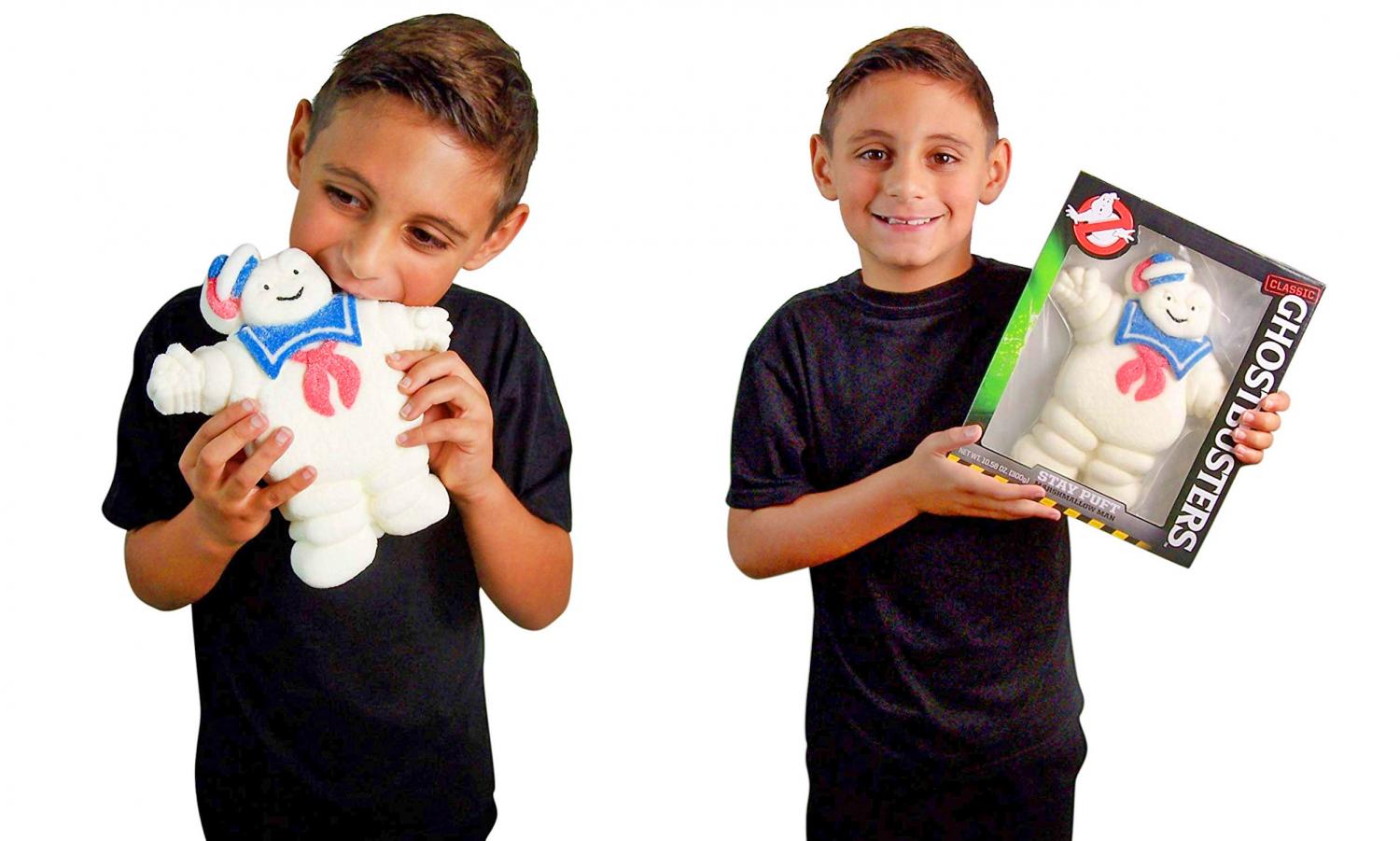 Check out a taste-test of the edible Stay Puft marshmallow man in action via the video below.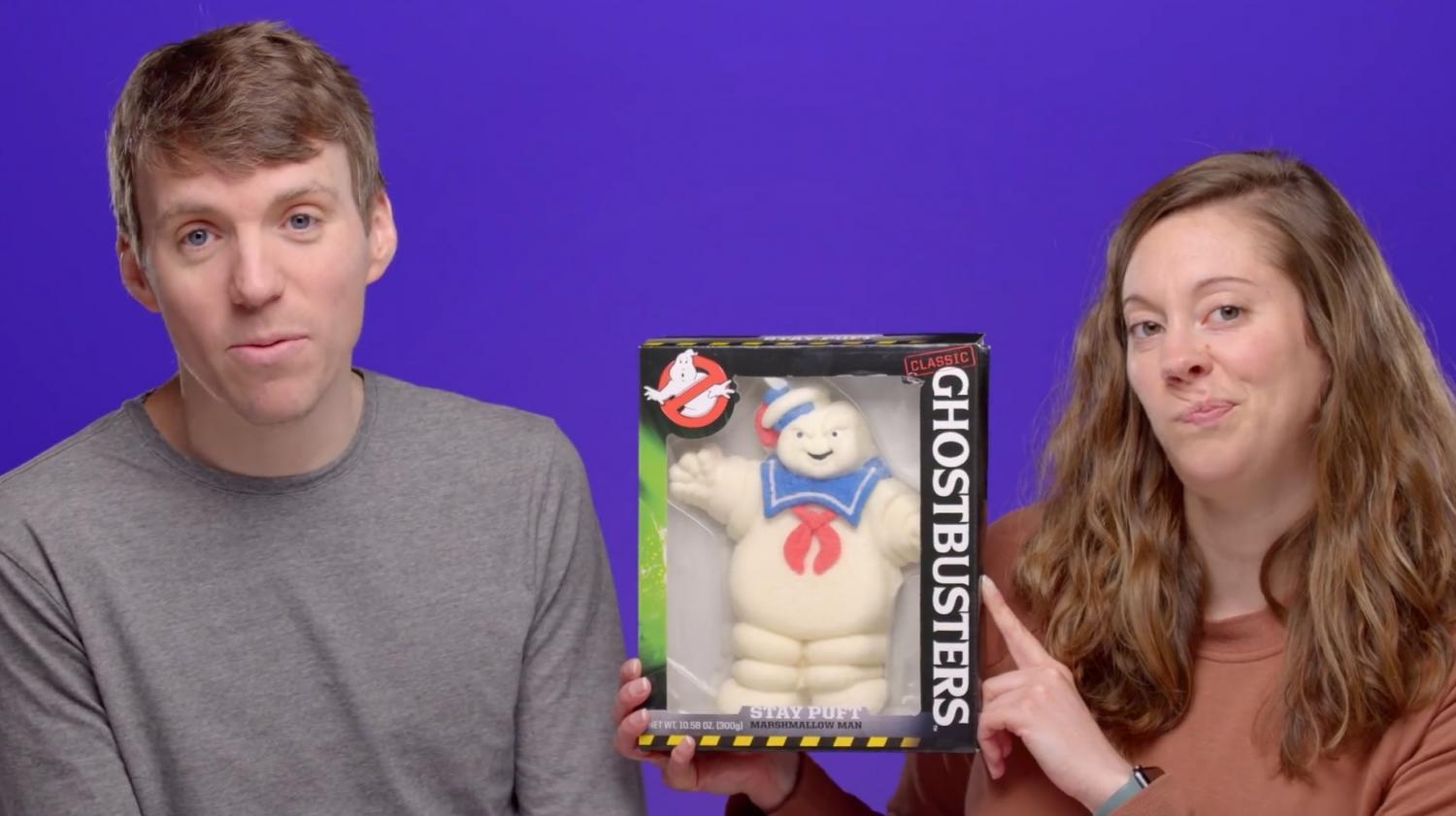 Image credit: Vat19
Looking for more amazing stay puft marshmallow man gear, we've also featured a Stay Puft cocoa mug, along with a Stay Puft candle!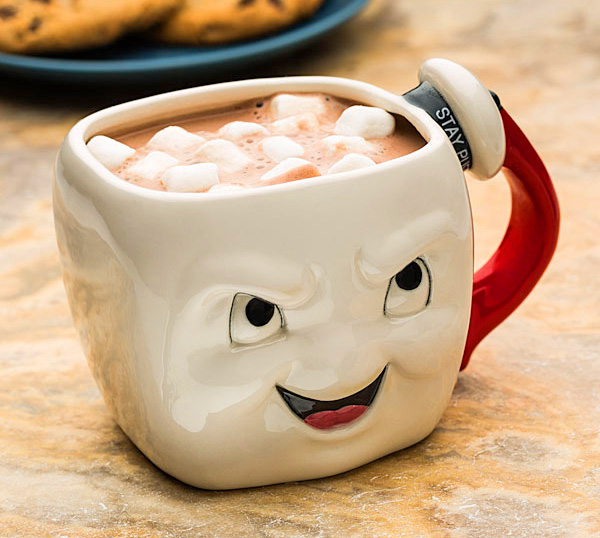 Get the marshmallow man candle here.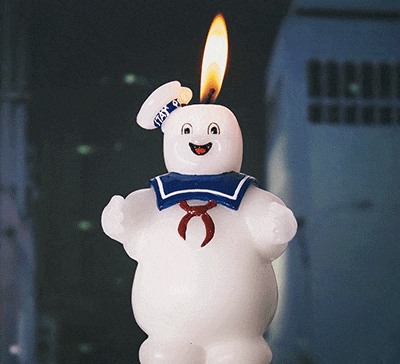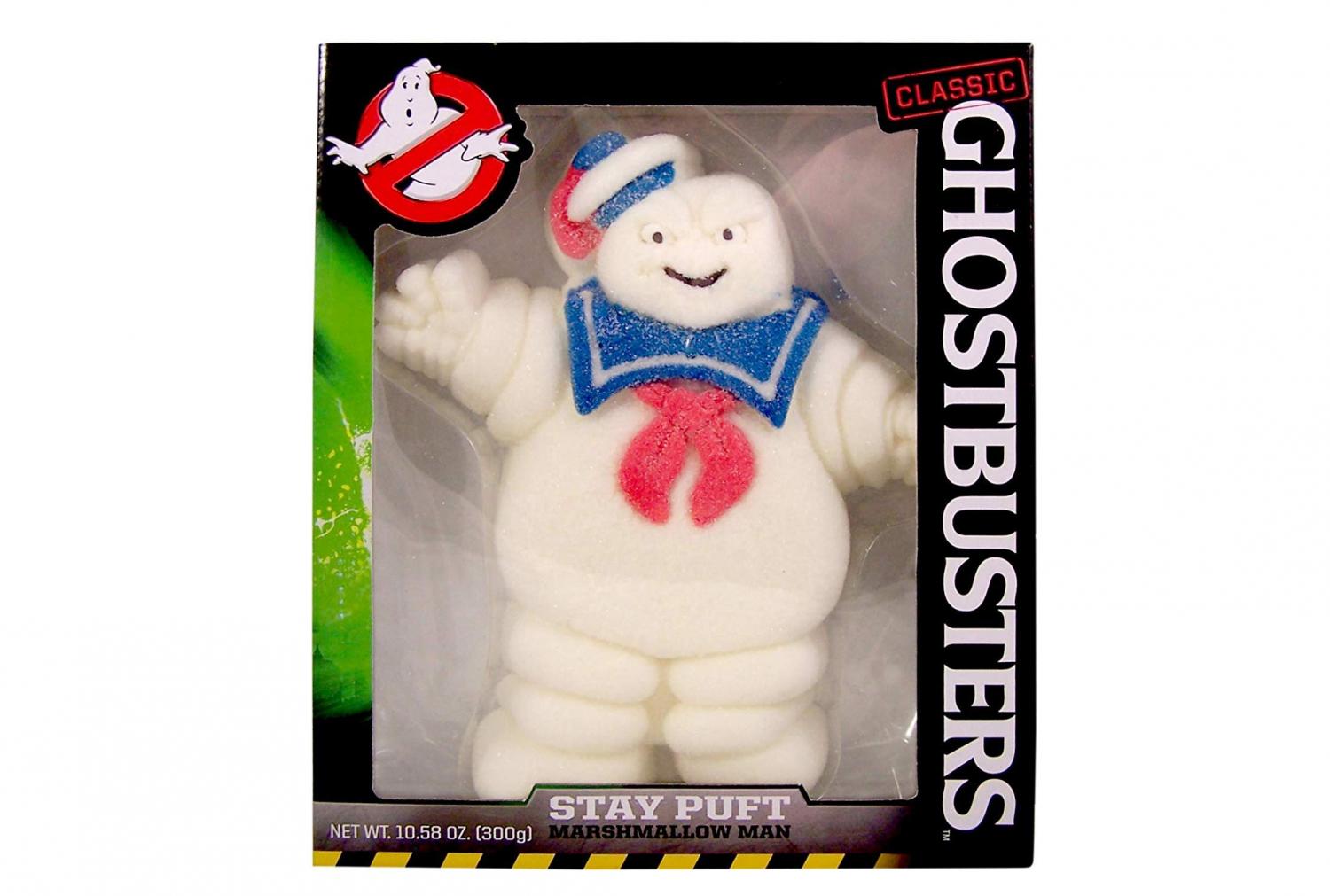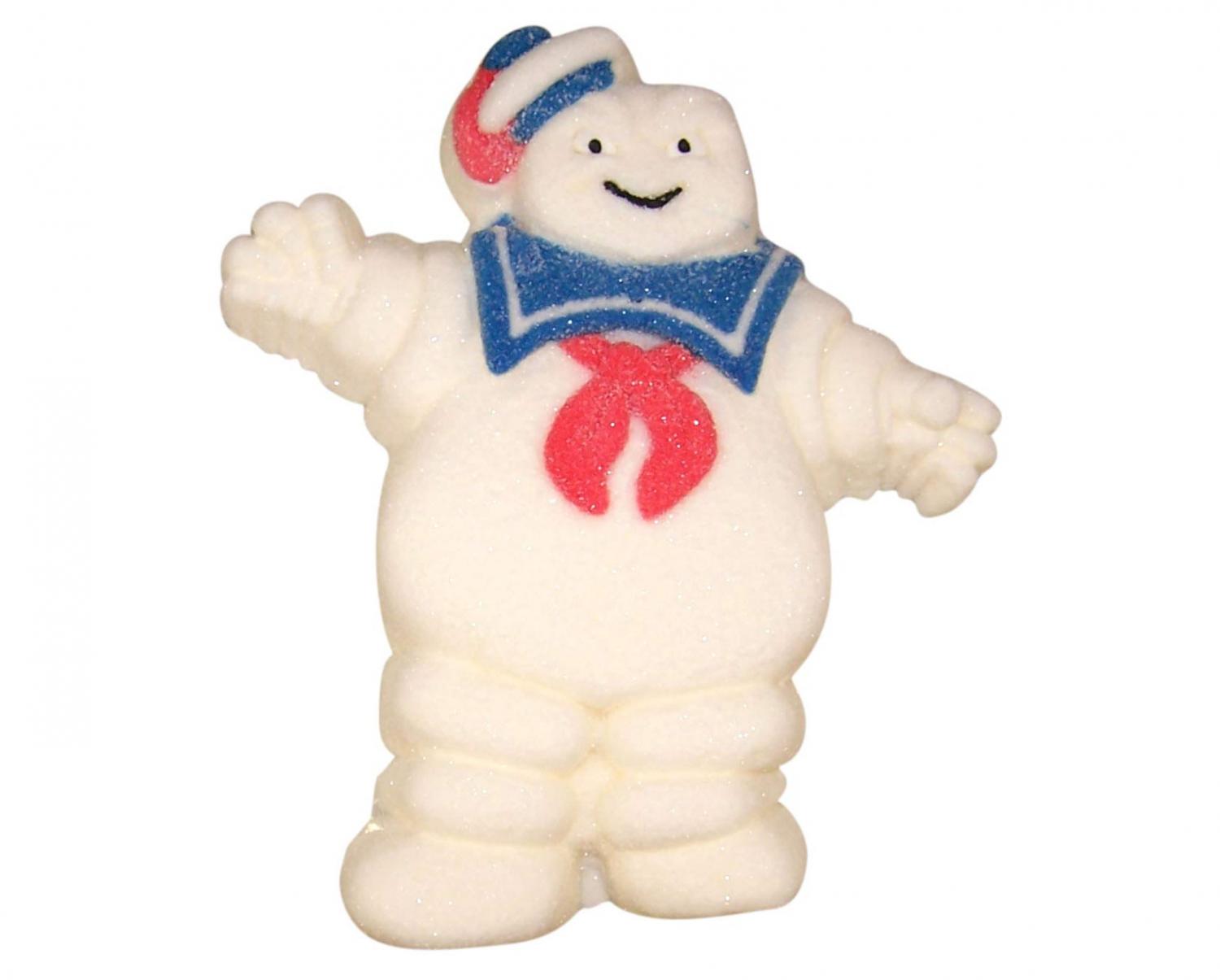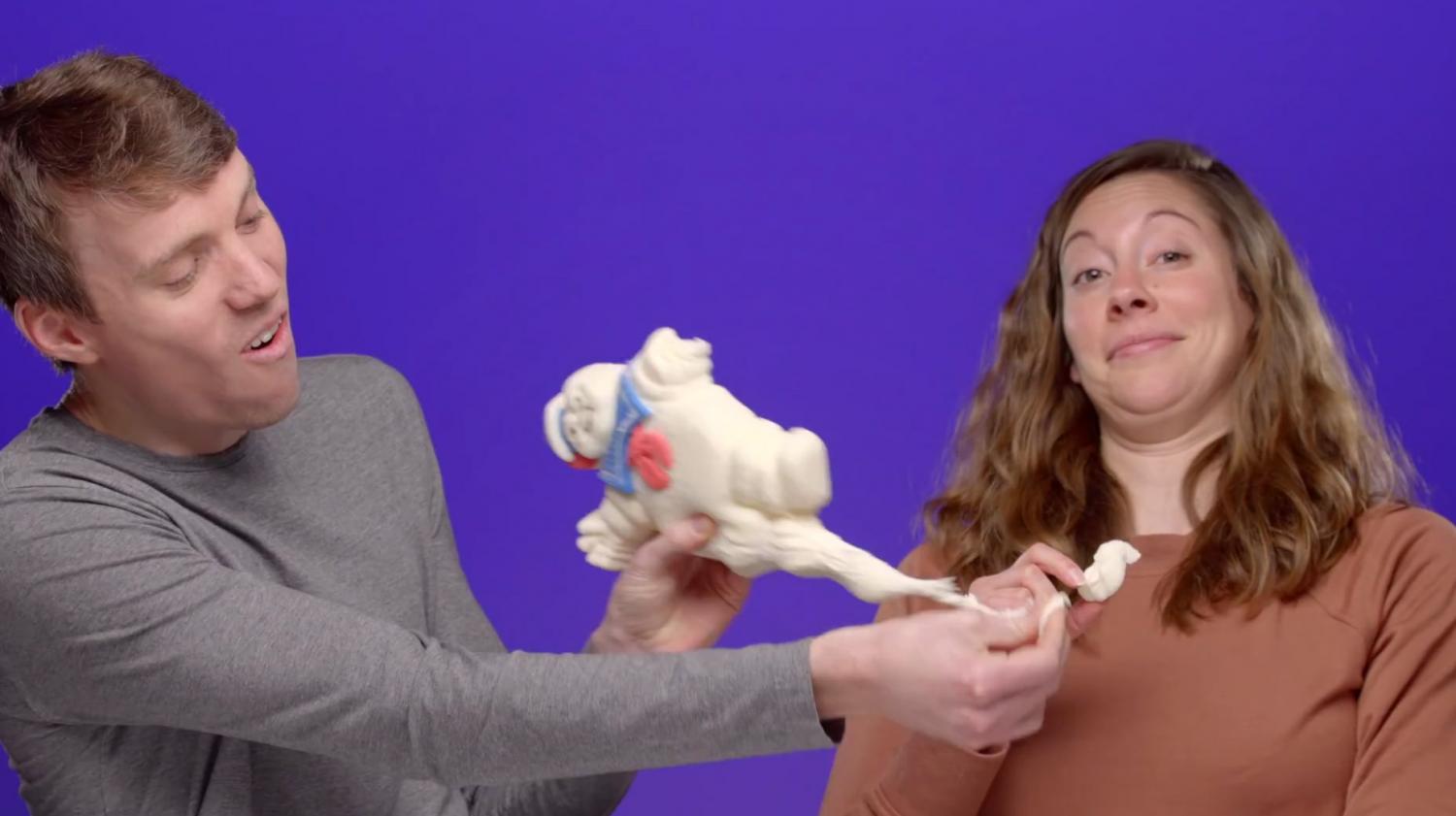 Image credits: Vat19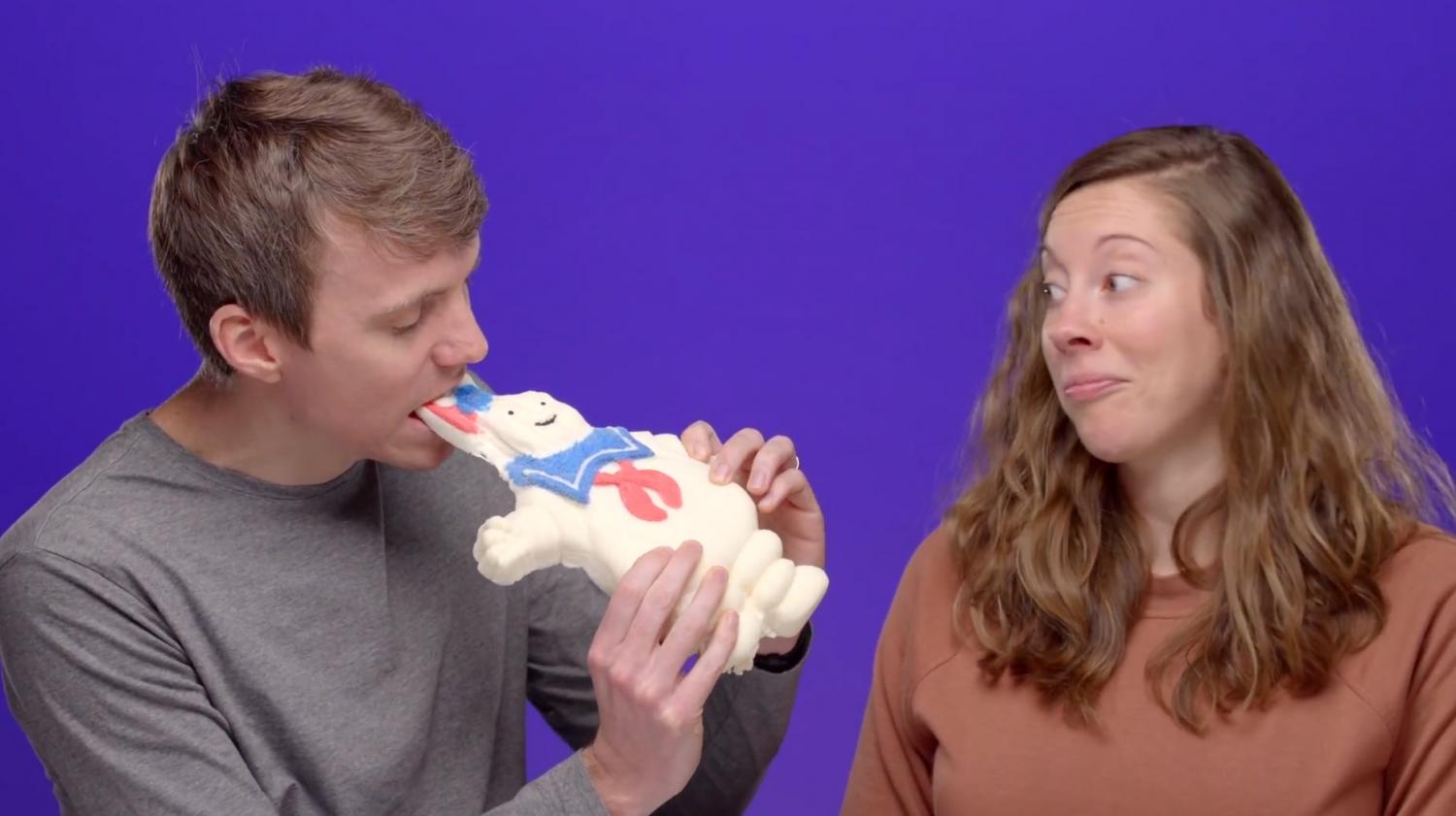 Subscribe To Our YouTube Channel