Stay Puft Ghostbusters Marshmallow Man Coffee Mug
By Ryan on 08/09/2016 9:52 AM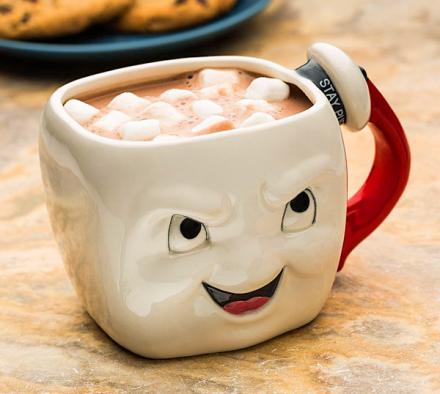 Saw the new Ghostbusters movie and are totally disappointed? Vent your frustration with this angry Stay Puft Marshmallow man coffee mug. Sure, you can use it for coffee or tea, but in reality you should most likely use it for hot cocoa with a bountiful amount of marshmallows to appease the angry Marshmallow man. It you ain't 'fraid of no ghosts, this is surely the mug for you.
The best part is, one side of the mug has a happy Marshmallow man face, whereas the other has an angry Marshmallow man face. So that you can essentially portray your feelings to your coworkers depending on which way you are drinking your coffee mug.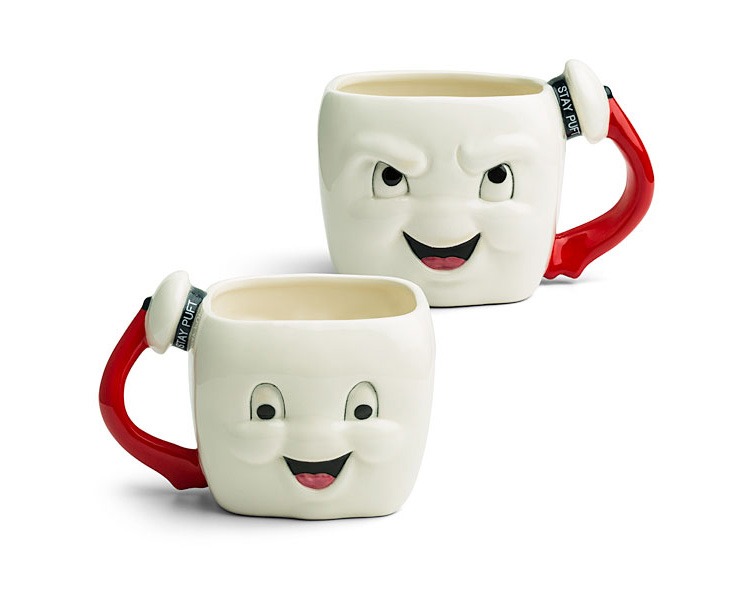 The Stay Puft marshmallow man coffee mug is made from ceramic, can hold up to 20 oz of your favorite hot liquid, is not dishwasher or microwave safe, and measures 3.75 inches tall x 4 inches wide.