Every Star Wars Geek Requires This Lightsaber Pizza Cutter That Has Lights and Sound Effects
By Ryan on 01/14/2020 2:57 PM (Updated: 03/05/2020 6:27 PM)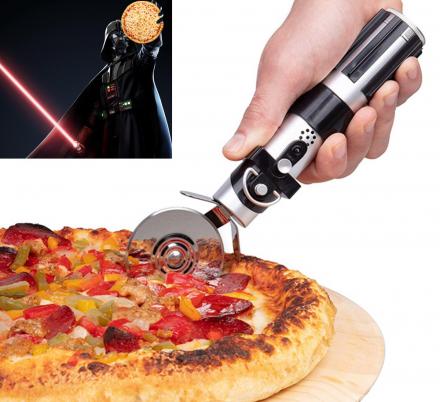 If you consider yourself a Star Wars geek and you don't already have a Darth Vader shower head, sleep in a Death Star tent while camping, decorate your tree and home with Star Wars string lights during Christmas, and put your baby in a baby Yoda knit hat when taking their newborn photos, it's pretty clear you're not a true fan. Further more, if you don't cut your pizza with one of these new lightsaber pizza cutters, you can just show yourself out.
Not only does the lightsaber pizza cutter look like the handle of a lightsaber, but it also has a button that makes lightsaber sounds. This way as you slice through your pizza with the lightsaber cutter, you can impress all of your geeky friends by making it seem like you're really using a lightsaber to slice through your pizza.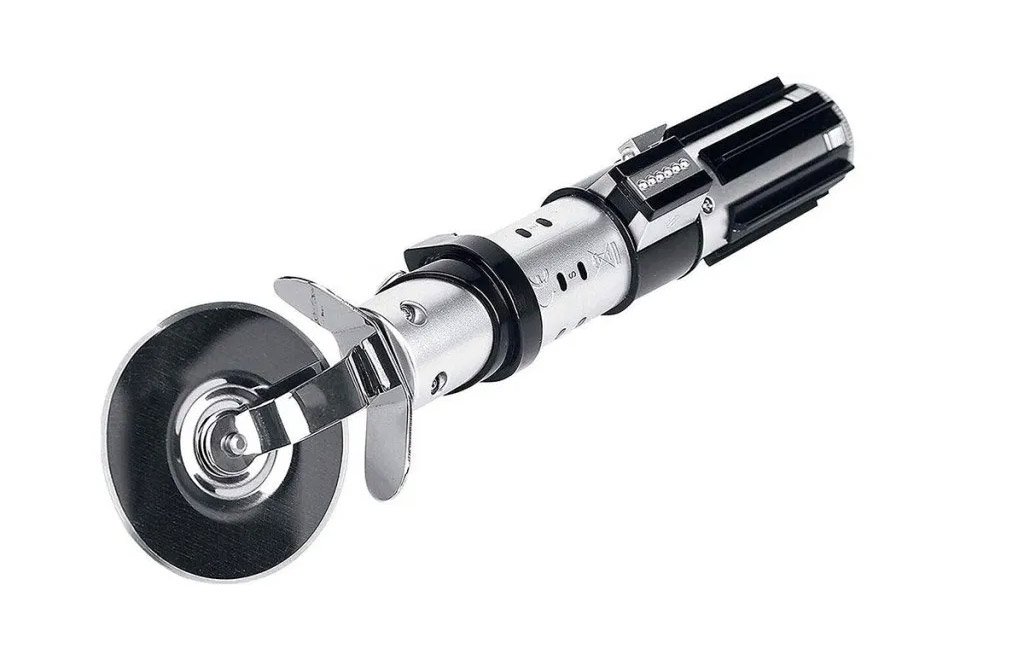 If you thought that's it?, think again... Not only does this geeky pizza cutter look like a lightsaber, and play Darth Vader and Lightsaber sounds, but it also has a light that illuminates your pizza red as you slice it. This way you get the full effect of slicing your pizza with a lightsaber.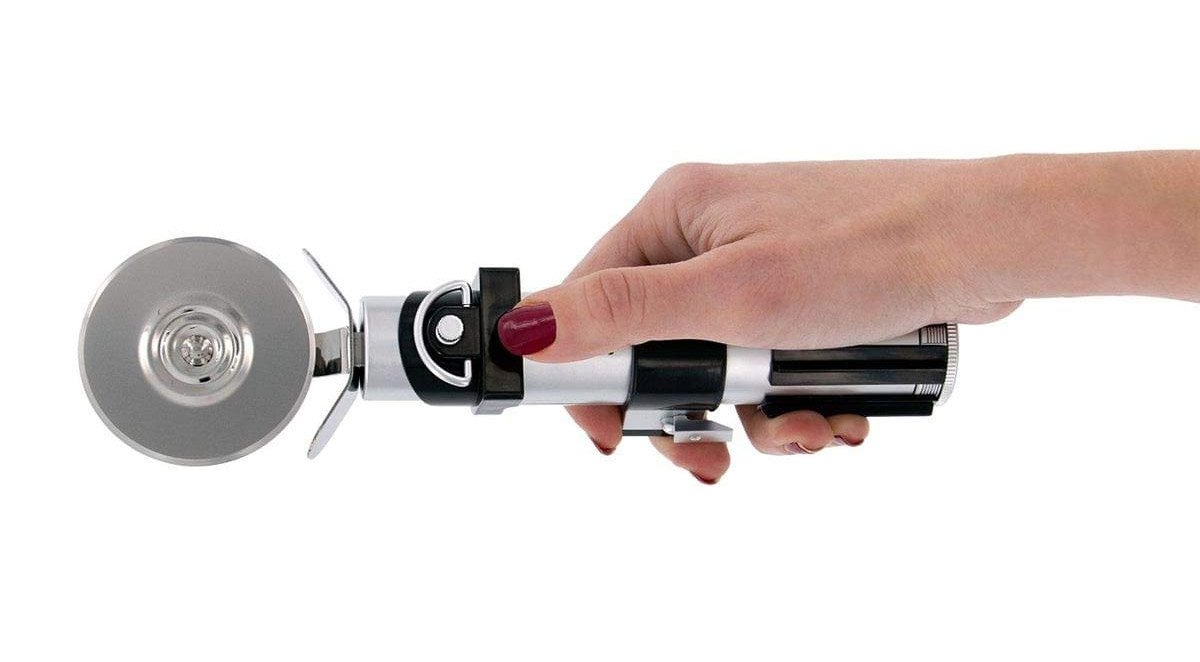 If you weren't fully convinced yet that Stars Wars is the Krusty The Clown of product endorsements, you should probably know that not only is there also an R2-D2 pizza cutter, a Boba Fett pizza cutter, but there's also a slew of other lightsaber/Star Wars themed bbq and cooking utensils. Others include a lightsaber cheese grater, lightsaber bbq tongs, a lightsaber spatula, and more.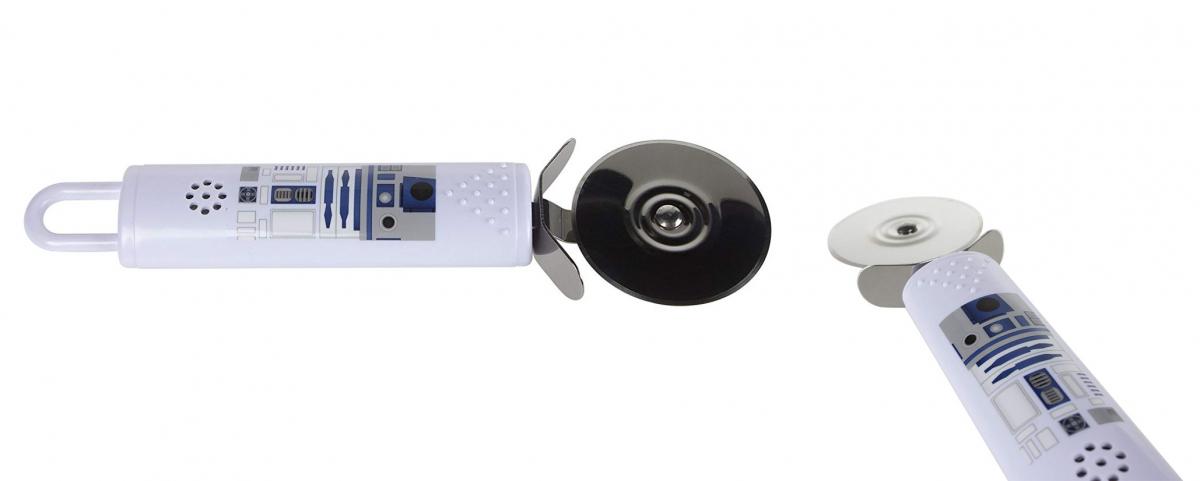 The lightsaber pizza cutter is made from durable plastic along with a stainless steel cutting blade, is the perfect gift idea for Star Wars fans, is powered by batteries (which are included), is recommended to hand wash only, and it measures 8.5 inches long.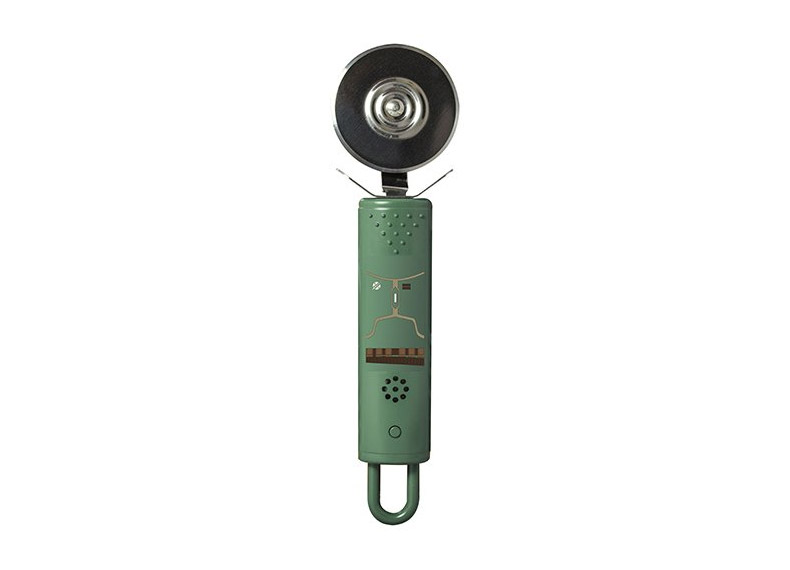 Check out the lightsaber pizza cutter that lights up and plays sounds in action via the video below.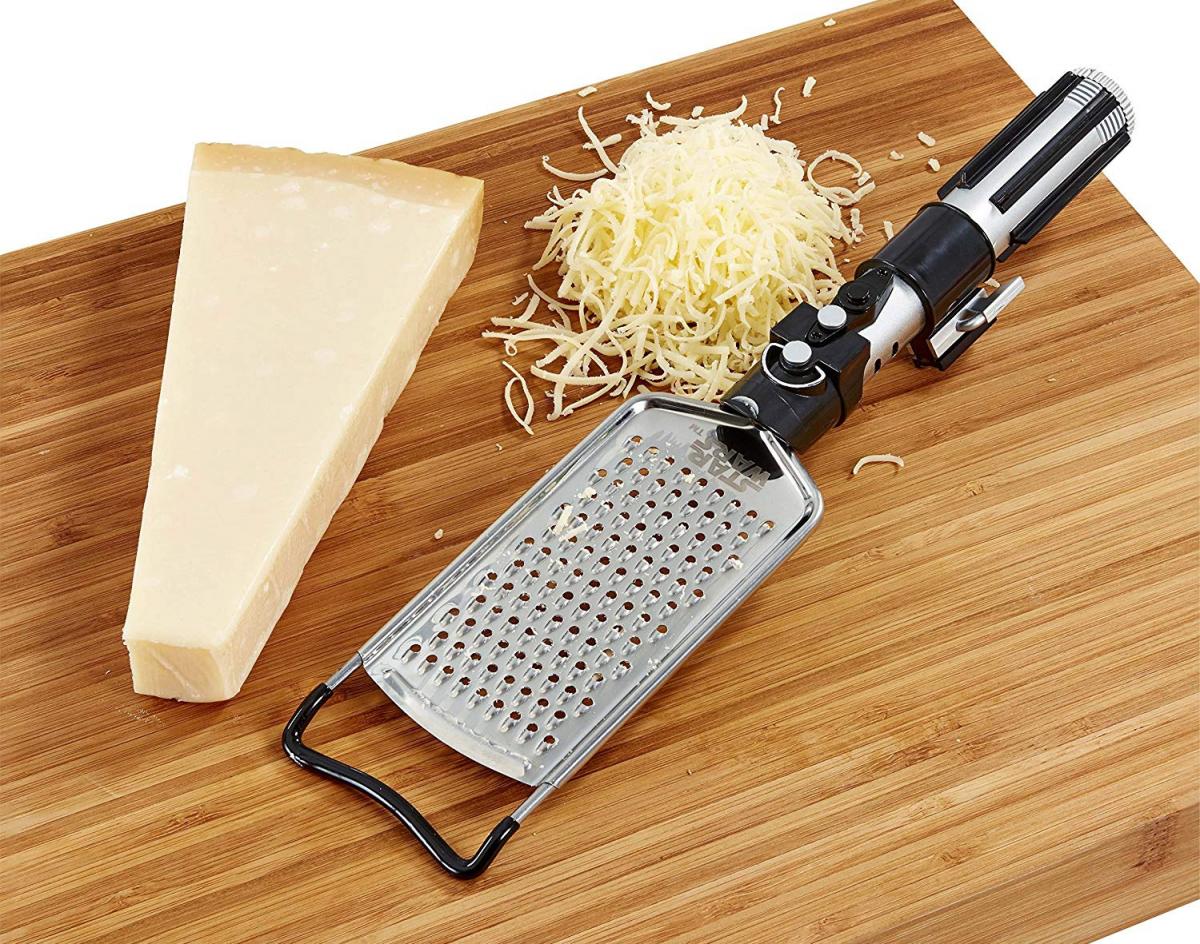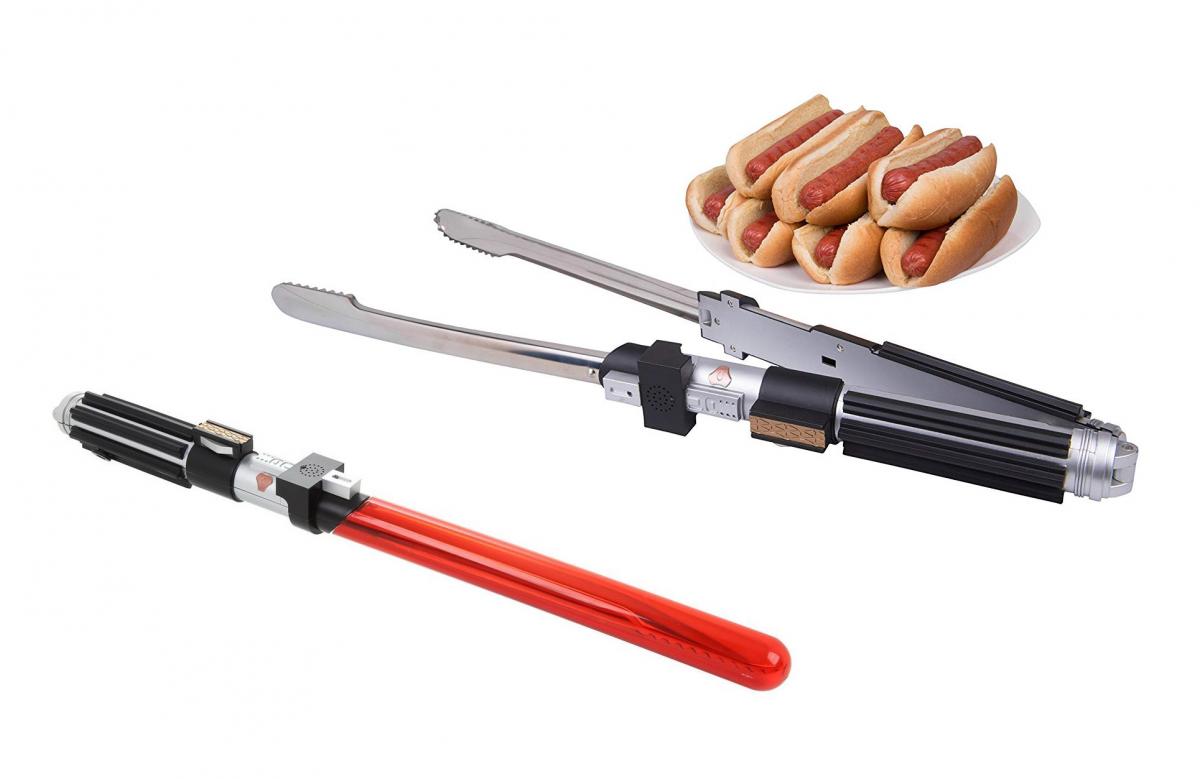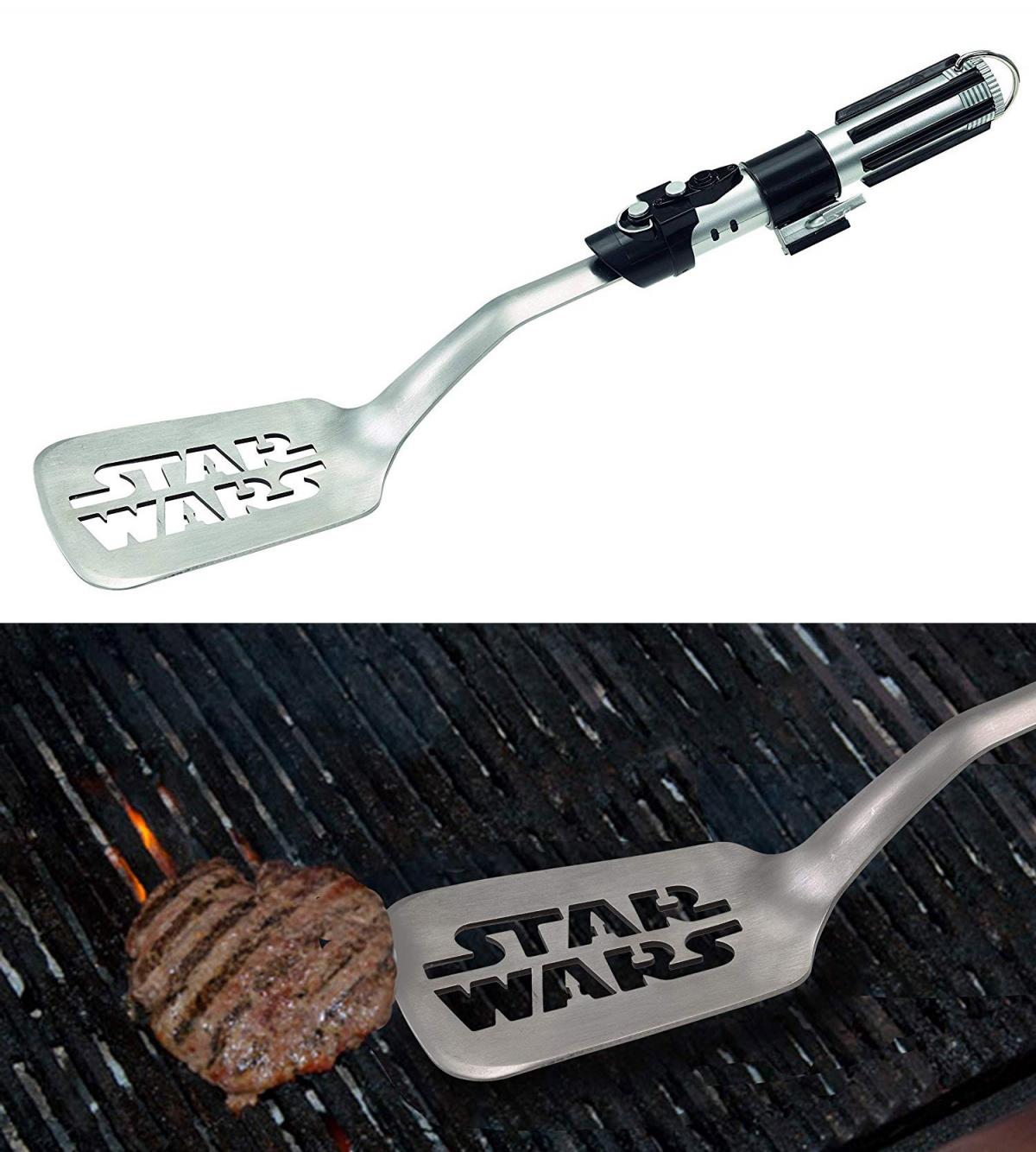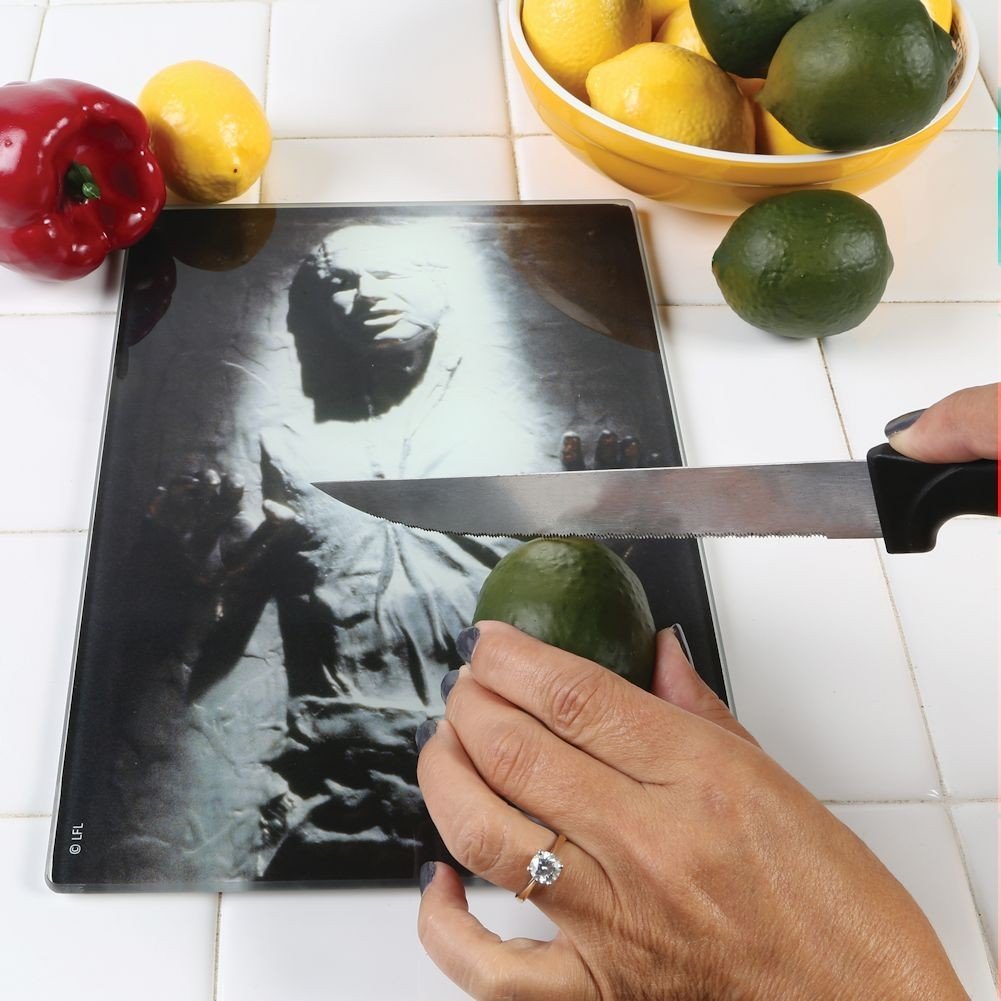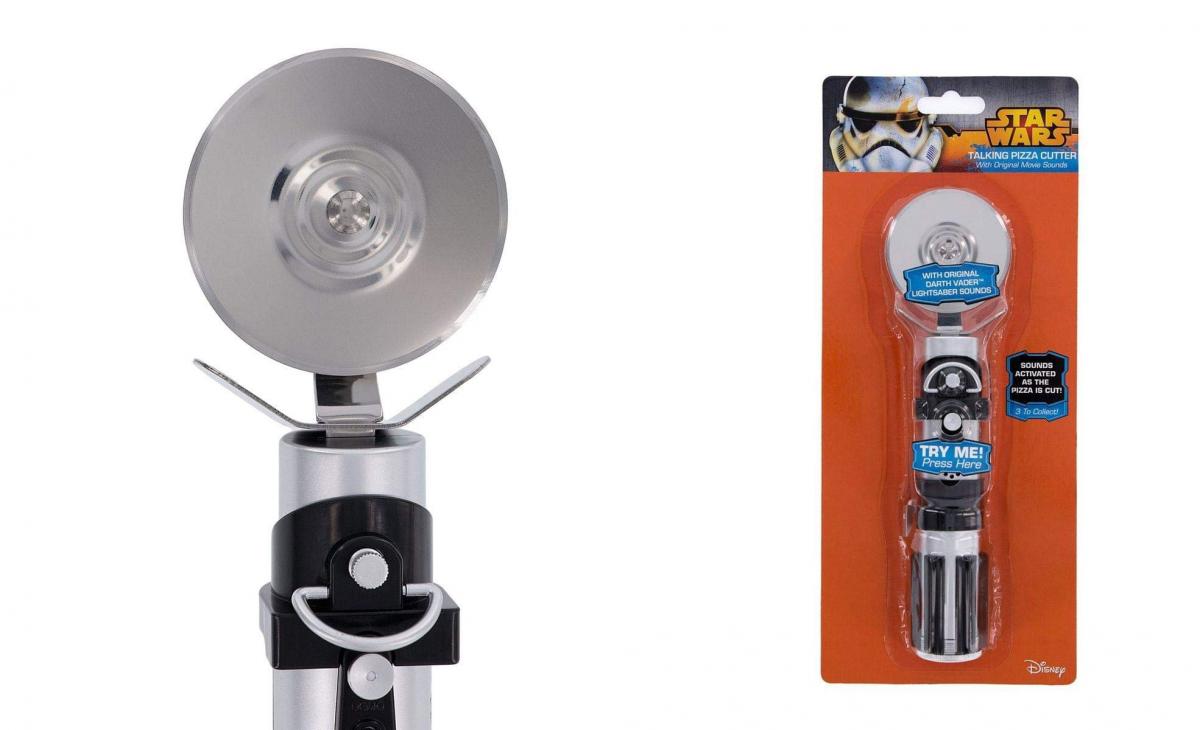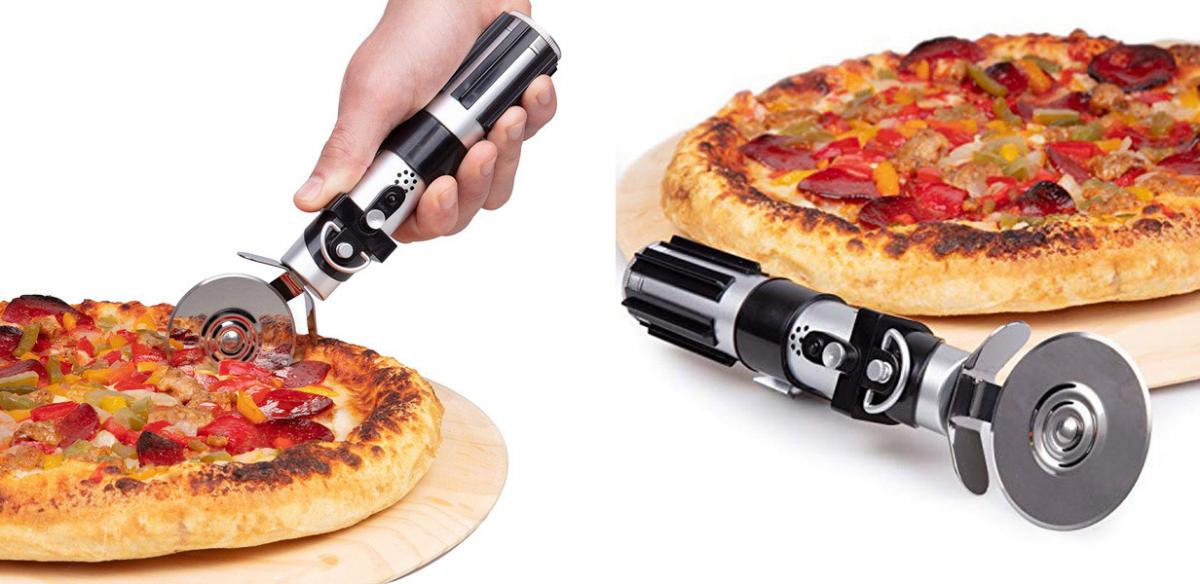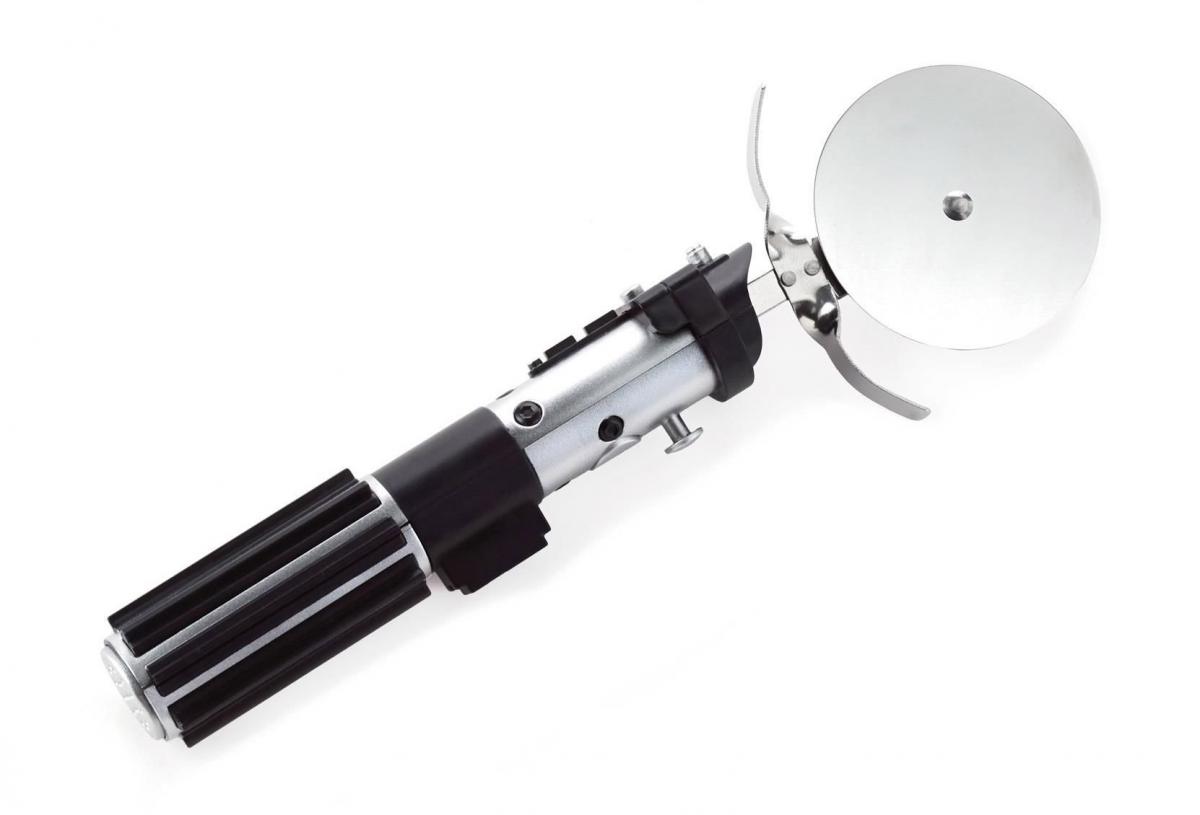 Subscribe To Our YouTube Channel