This Death Star Camping Tent Belongs In Every Star Wars Geeks Camping Gear
By Ryan on 12/01/2022 5:12 PM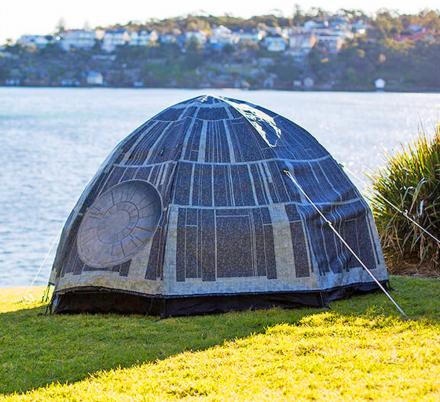 There's nothing bears love more than a tasty geek. They're like veal, with very little muscle, and little to no movement throughout life giving them a nice succulent flavor. Why not let the bears no just where they can find these delicious geeks that are pre-wrapped in a burrito casing with this Death Star camping tent. It's a perfect gift idea for Star Wars fans.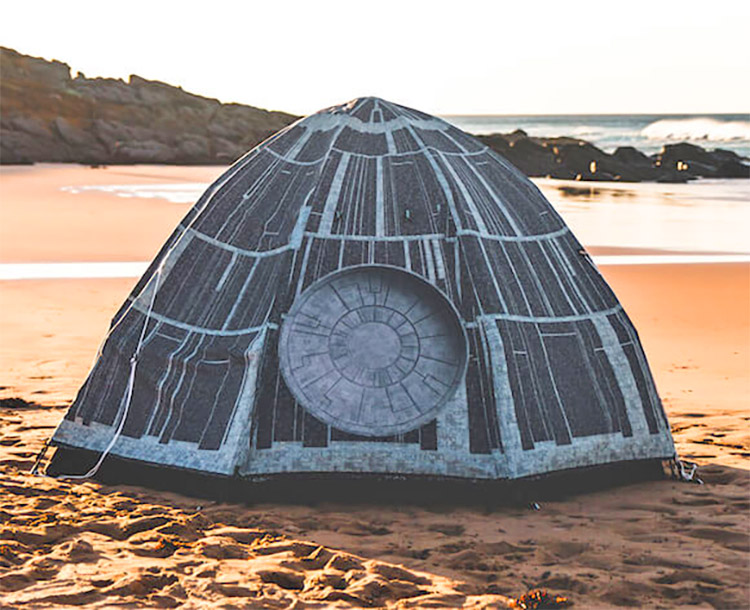 The officially licensed Death Star tent comfortably sleeps 3 people, though if you're wearing large cosplay costumes that take up a lot of room, maybe just 2. It'll surely help you take your camping game to a whole new galaxy!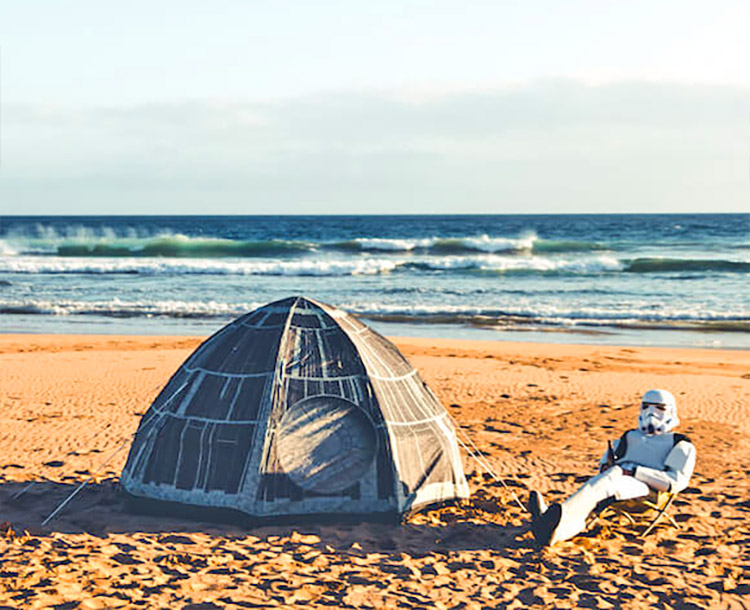 The Star Wars death star tent is created and sold by The Monster Factory, the same company that brought you the Volkswagen Hippy Bus Camping Tent, the light-up lightsaber dog leash, and the Volkswagen Hippy Bus Beer Cooler.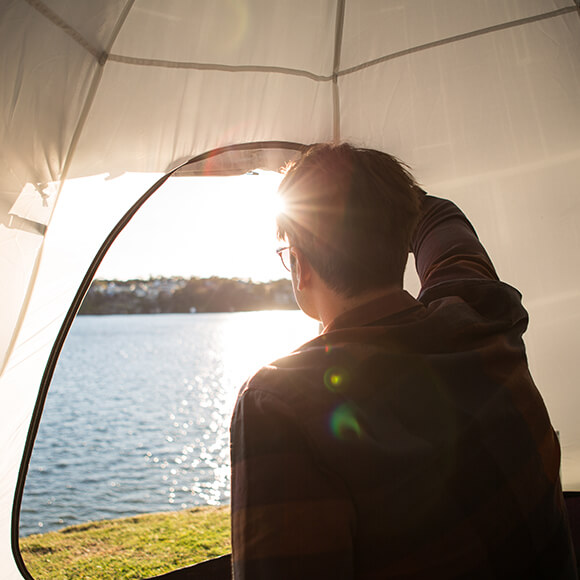 The Star Wars Death Star camping tent is made from high-quality Oxford polyester, features 1K HH (Hydrostatic Head) waterproofing, along with rapid construct knuckle-click system that makes setting up a breeze (under 2 minutes).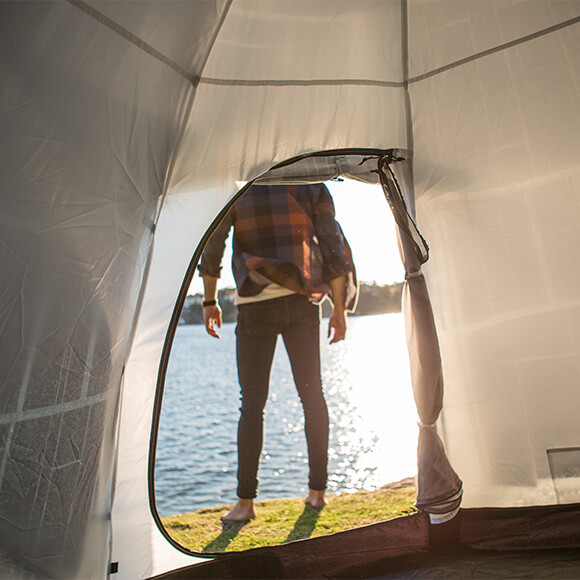 The Death Star camping tent also features an insect netting, an inner and outer door for ventilation, an internal hook to hang a light, pockets on the inside to store your essentials, and a waterproof carry bag for easy transport and storage.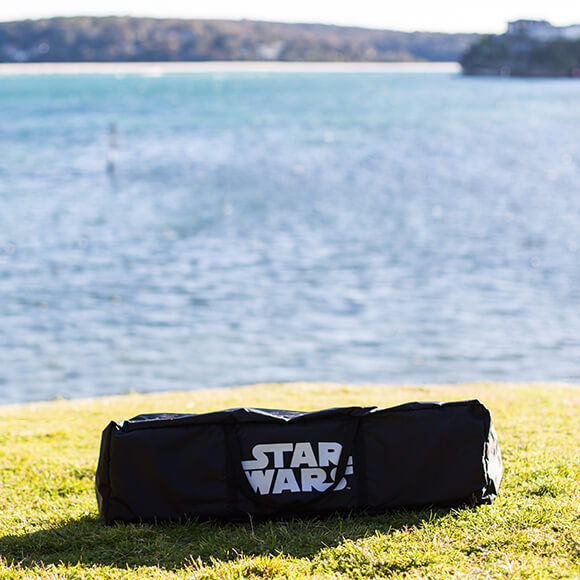 When fully setup the Death Star camping tent measures 3.77 feet tall x 10.4 feet in diameter.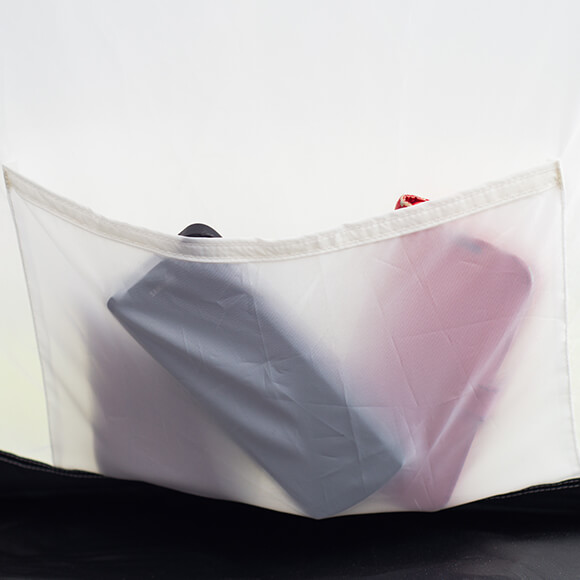 A hook at the top of the inside of the tent makes it easy to hang a lantern to see inside at night!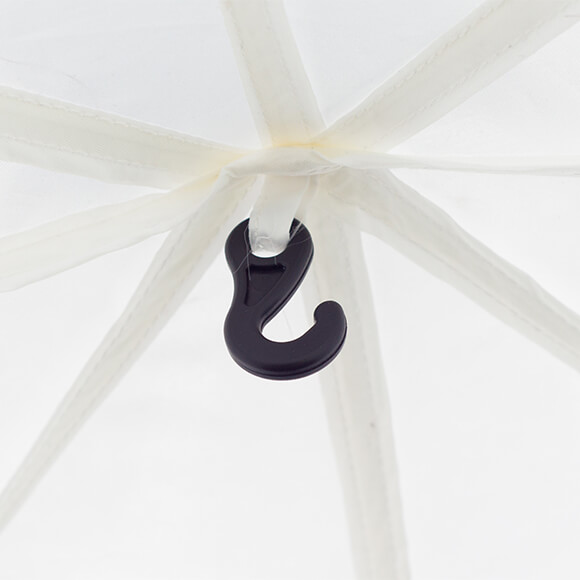 The Death Star tent weights just 17.6 lbs which makes it super easy to haul to and from your camping spot!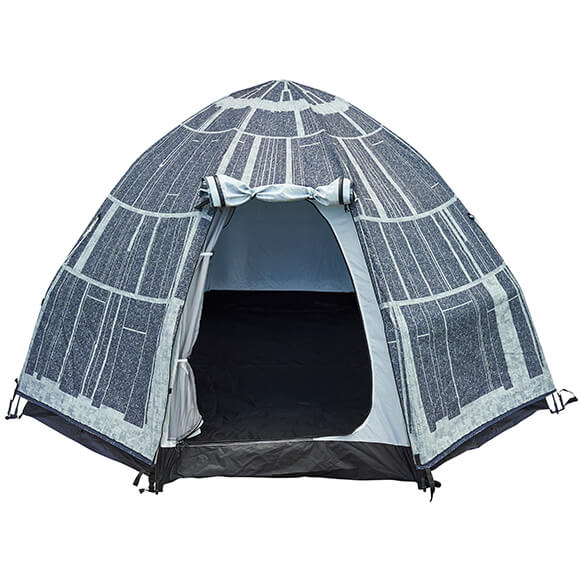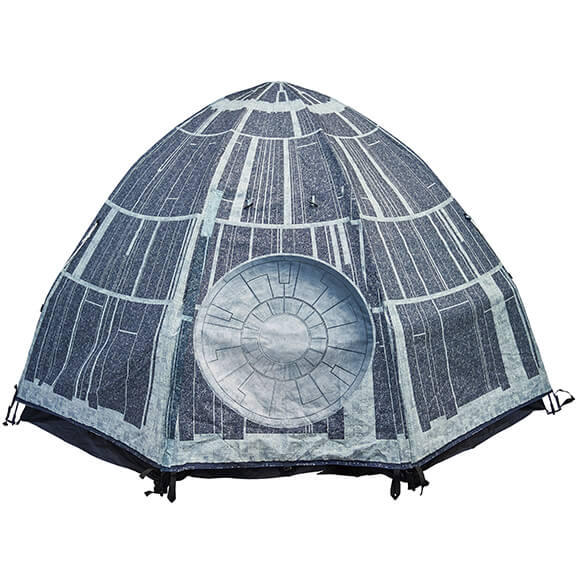 You can snag the Star Wars Death Star camping tent from the Barnes and Noble website for around $210 bucks!