Kodak Has Released a 51,300 Piece Jigsaw Puzzle That Should Keep You Busy All Quarantine
By Ryan on 11/23/2020 2:45 PM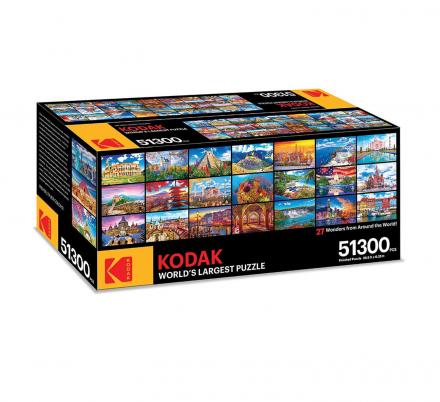 Sure, we've featured a giant jigsaw puzzle in the past that needed to be carried with a handcart, a giant moon shaped puzzle, a bacon jigsaw puzzle, and even a specially made table that can help you put together jigsaw puzzles without disturbing them. But what we have here is the World's Largest Jigsaw Puzzle, and it has a astounding total of 51,300 pieces, and when fully put together it measures a massive 28.5 feet long x 6.25 feet wide, while weighing in at 40 lbs in total.
Although Kodak may have the world's largest jigsaw puzzle that's available for sale, the actual record held for the largest jigsaw puzzle ever belongs to 1,600 students at Ho Chi Minh City University of Economics who put together a massive jigsaw puzzle made up of 551,232 pieces, and measuring 76.1 feet x 48.5 feet, which required an entire gymnasium to put it together.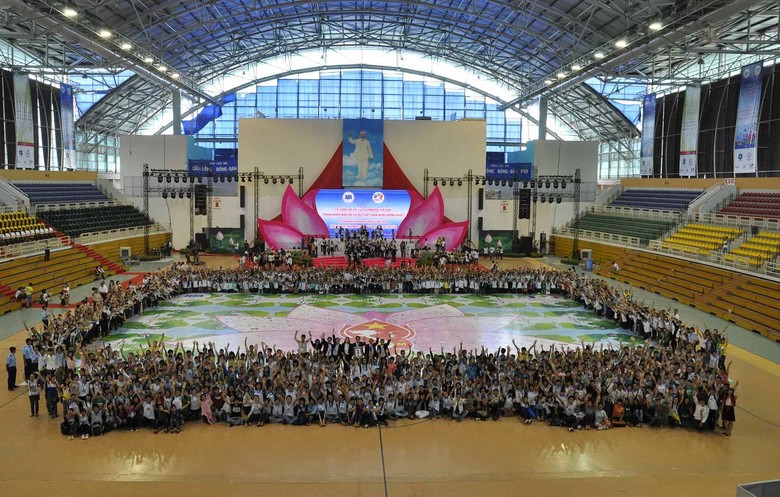 Source: Guinness World Records
From scratch, it's estimated the giant puzzle will take you around 16-21 days to finish (assuming you're working 10 hour days)
The giant jigsaw puzzle is made up of 27 different sections that are essentially each their own mini puzzle that all get connected to each other once you've finished them all. Each mini puzzle consists of around 1,900 jigsaw pieces each, and is connected with a black border between each one. So even after you're done with each mini puzzle, it'll still be a challenge connecting them with all of the black border pieces.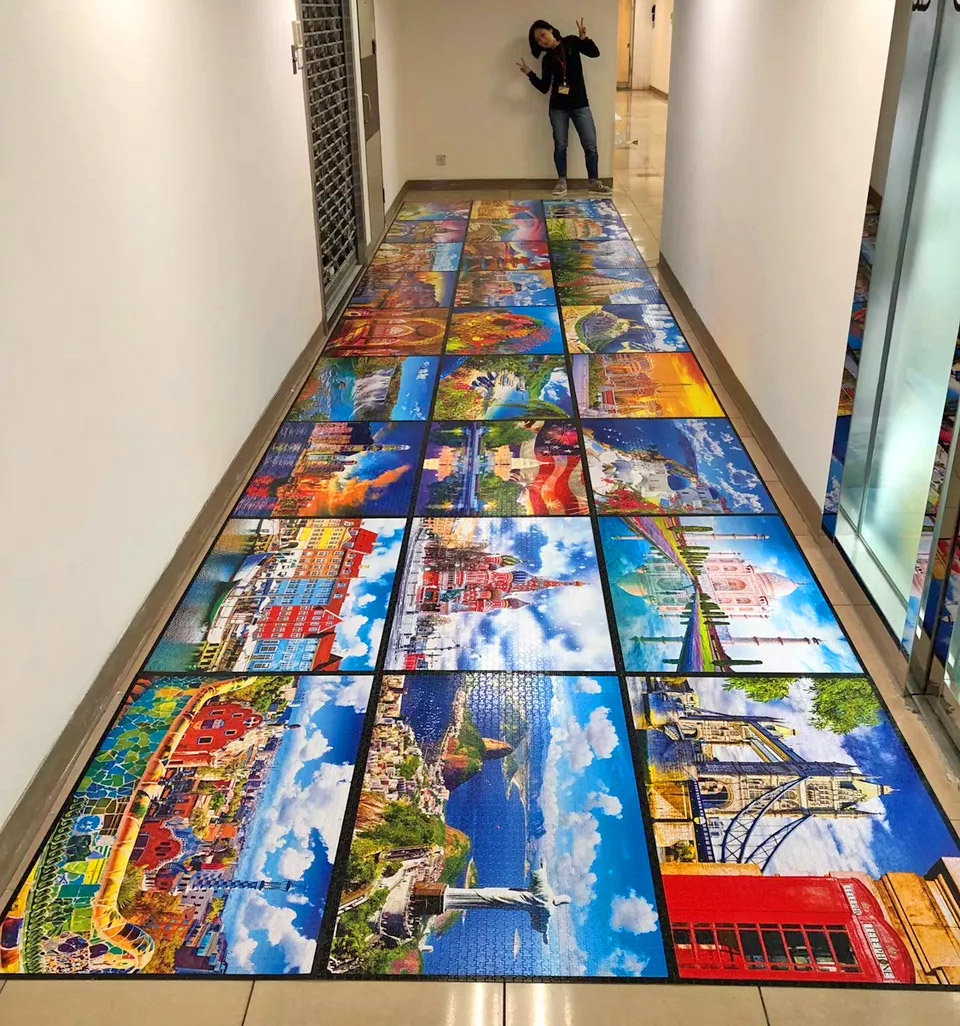 Source: Serious Puzzles
Each mini puzzle within the giant jigsaw puzzle comes in its own separate bag, so at least you won't need to initially sift through and sort out the pieces to find each puzzle. The 27 different mini puzzles feature images of different wonders from across the world, which includes the following places:
New York City skyline, USA
Colosseum, Italy
Neuschwanstein Castle, Germany
Chichen Itza, Mexico
Machu Pichu, Peru
Grand Palace, Thailand
Santorini Island, Greece
Taj Majal, India
Tower Bridge, England
Great Pyramid of Giza, Egypt
The Great Wall Of China, China
Mount Fuji, Japan
Hagia Sophia, Turkey
Great Barrier Reef, Australia
British Virgin Islands
Washington DC, USA
St. Basil's Cathedral, Russia
Rio de Janerio, Brazil
Eiffel Tower, France
Borobudur, Indonesia
Prague, Czech Republic
Venice, Italy
Nasir Al-Molk "Pink Mosque", Iran
Niagara Falls, Canada
Hong Kong
Nyhavn in Copenhagen, Denmark
Park Guell, Spain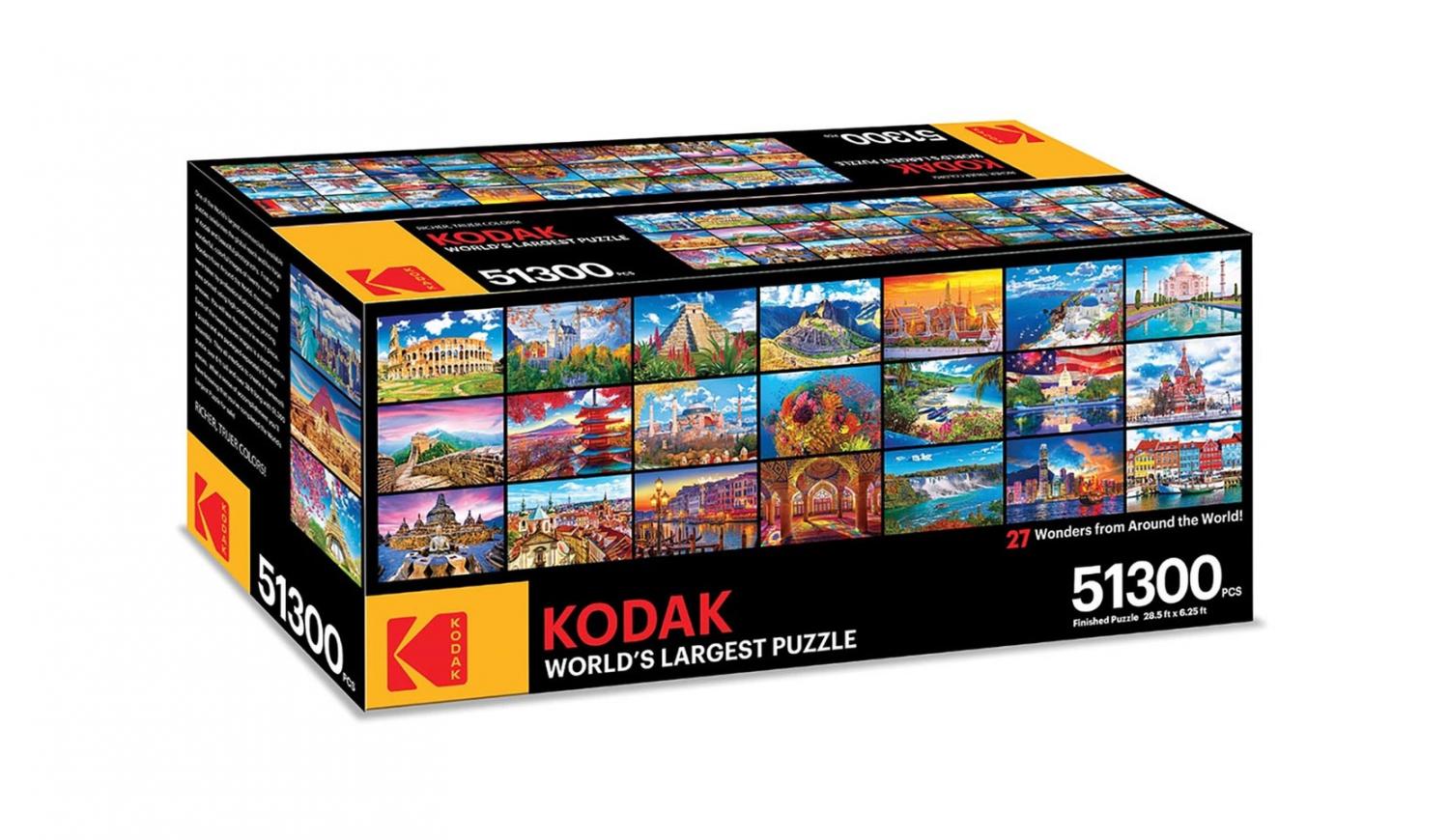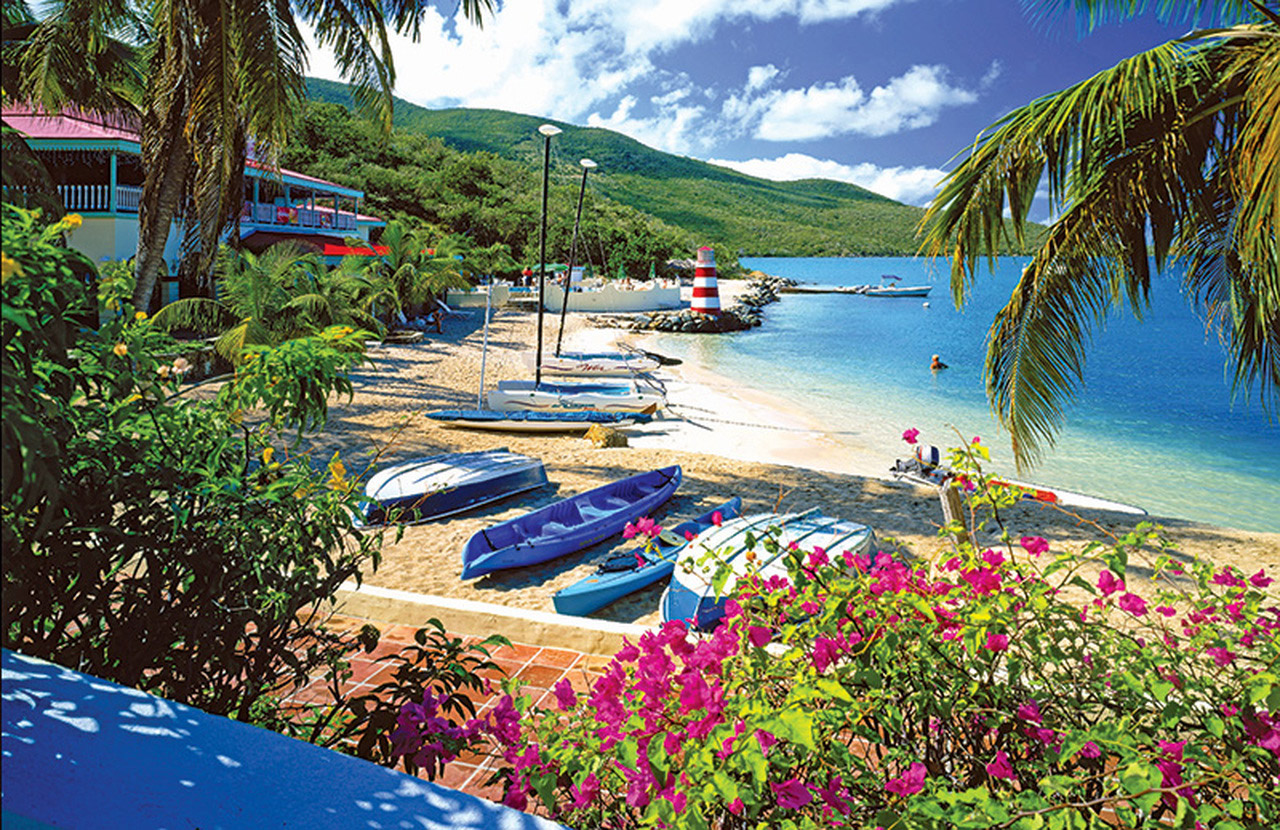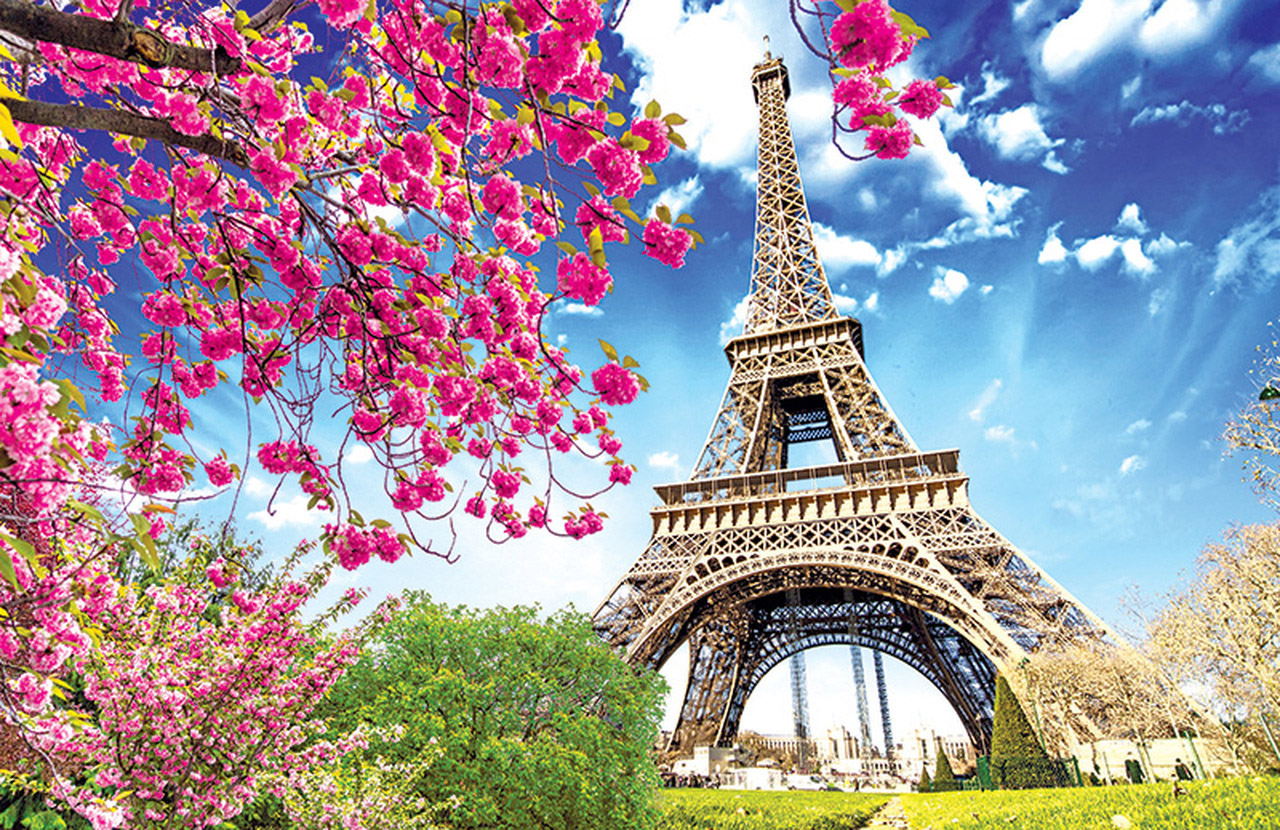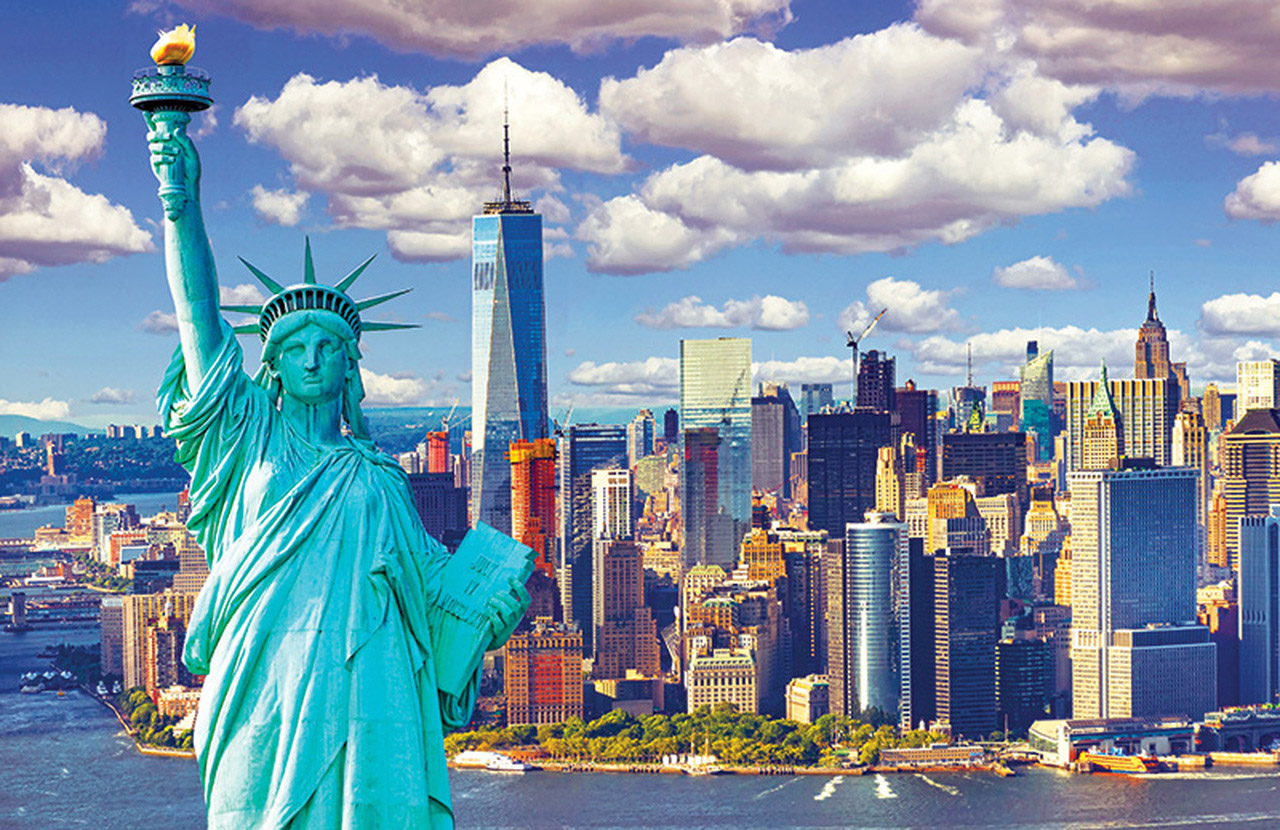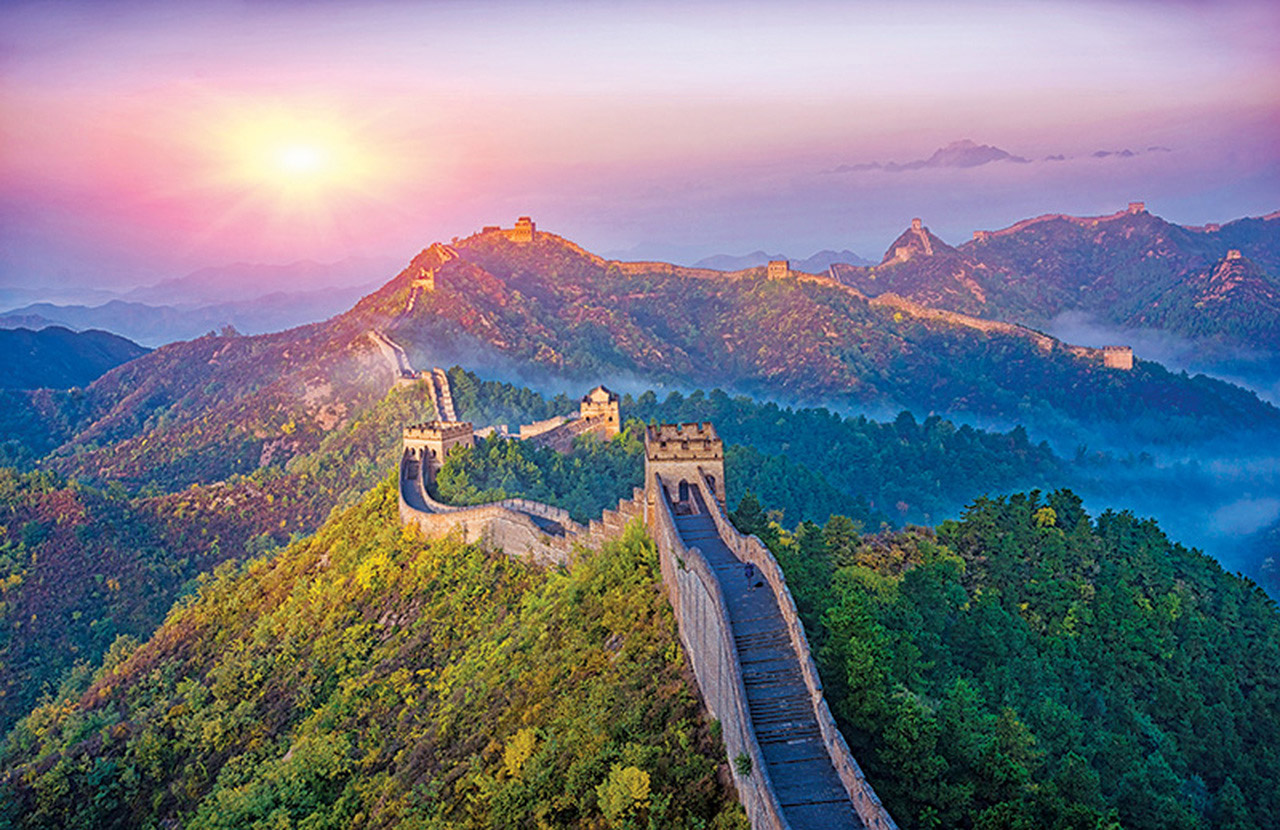 For context, here's a time-lapse of the previous record holder for largest jigsaw puzzle. They state that it took 2 months just to sort the pieces, and it took 9 months to assemble the puzzle.
Subscribe To Our YouTube Channel