1,000 Piece Bacon Jigsaw Puzzle
Date Published: 11/28/2017 10:47 AM
Buy Now

@Amazon
Find on Ebay

If you love staring at bacon and find it amusing to put together a puzzle where everything looks exactly the same, you may just love this 1,000 piece bacon jigsaw puzzle. Quite similar to the gradient jigsaw puzzle, which is damn-near impossible, the bacon puzzle is the same delicious looking bacon over and over again, which will surely make your mind a little cloudy and your stomach a little growly as you put it together.
The bacon jigsaw puzzle looks to feature around 50-100 delicious slices of greasy bacon that will most likely drive you to put away the puzzle and make a plate full of bacon to suppress your frustration.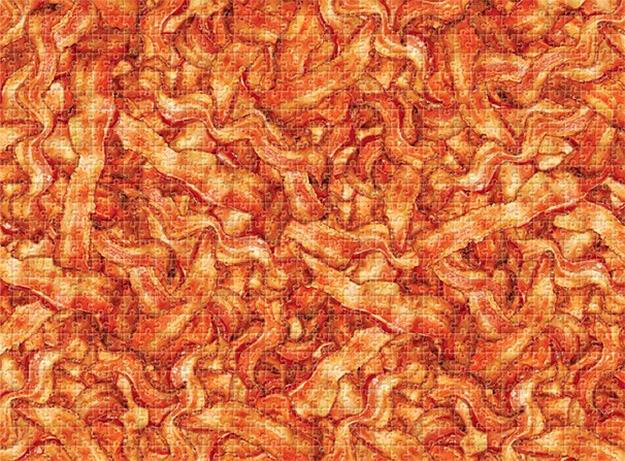 The bacon jigsaw puzzle has 1,000 jigsaw pieces, measures 27 inches wide x 20 inches long when fully put assembled, and is a full color image of delicious bacon once put together.