Gradient Jigsaw Puzzle
By Ryan on 07/31/2015 4:53 AM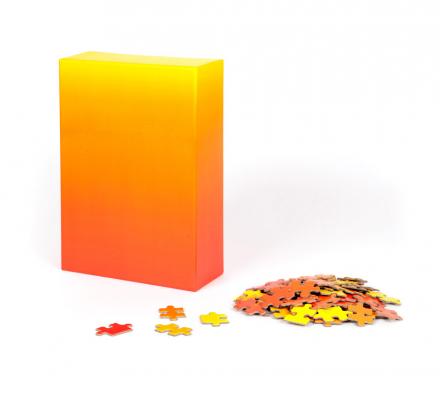 This gradient jigsaw puzzle features no images or objects on it at all, as it's simply a colored gradient that starts with one color on one side and ends with a different color on the other side, and might just be the most boring jigsaw puzzle ever made... Or the most amazing, I can't quite decide. Just by looking at it I can't tell if it would be extremely difficult to do, or extremely easy to finish. I guess it all depends on how well your eyes differentiate colors. My guess is if you're color blind, you're pretty much never going to finish this puzzle. A perfect gift idea for any jigsaw puzzle lover or puzzle collector, the gradient jigsaw puzzle is probably the second most unique puzzle we've seen, second to the Bacon Jigsaw Puzzle of course.
The gradient jigsaw puzzle is made from 500 jigsaw pieces, comes in two different color variations, red to yellow, and blue to green, and thankfully the box shows you just what it should like when the puzzle is finished so make sure you keep it close by while putting it together.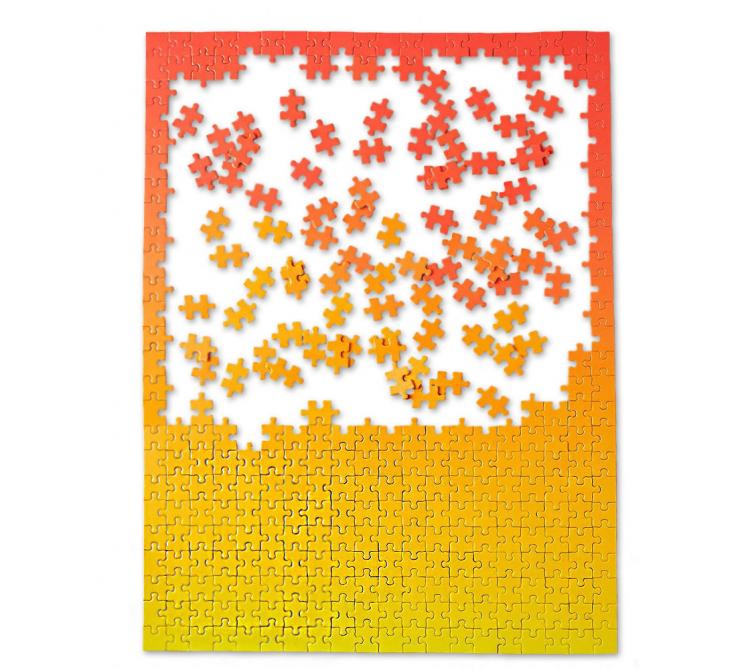 The gradient puzzle was designed by Bryce Wilner, is made from paper and high-density cardboard, and when fully put together the puzzle measures 24 inches tall x 18 inches wide.