This Hairy Chest Hoodie Sweatshirt Will Ensure Your Girlfriend Never Steals Your Hoodie Again
By Ryan on 03/08/2023 4:40 PM
We've all been there men! Your girlfriend or significant other steals your hoodie or sweatshirt, and you never see it again! Before now there was really no way of stopping them. But now that this hilarious hairy chest hoodie sweatshirt exists your girlfriend will never want to wear it and look like a hairy caveman, thus they won't steal your hoodie. At least you can have one item that's truly yours!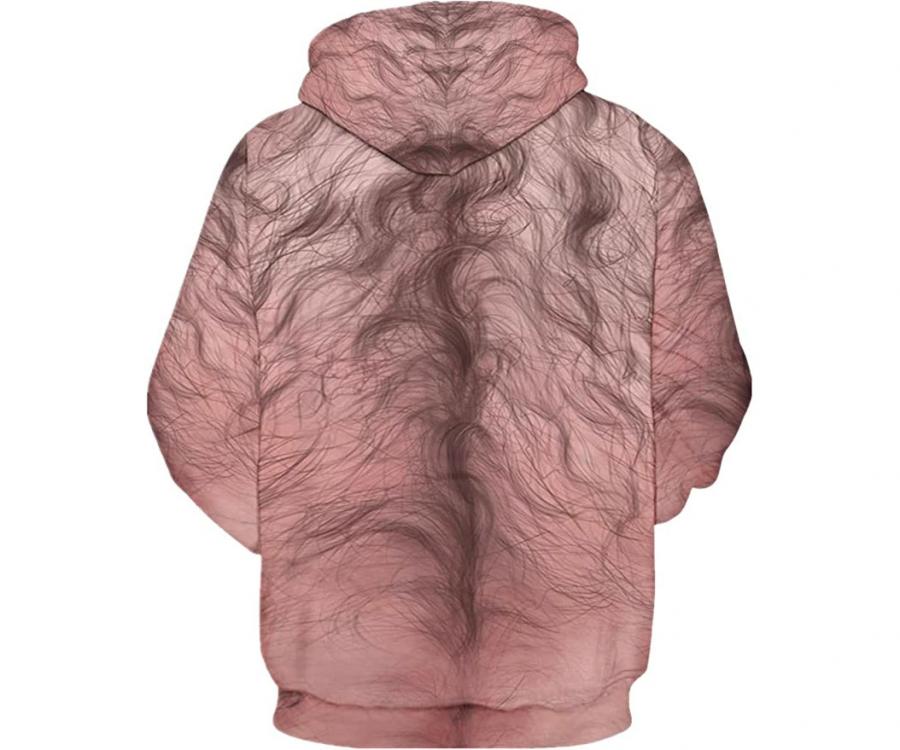 The hairy chest hoodie sweatshirt features a full man's chest that's filled with hair, and a set of nips that'll stare you down from a mile away. The back of the funny hoodie is equally disgusting with back hair that looks like a wet mop. This way anyone will look truly disgusting no matter which way you see them from.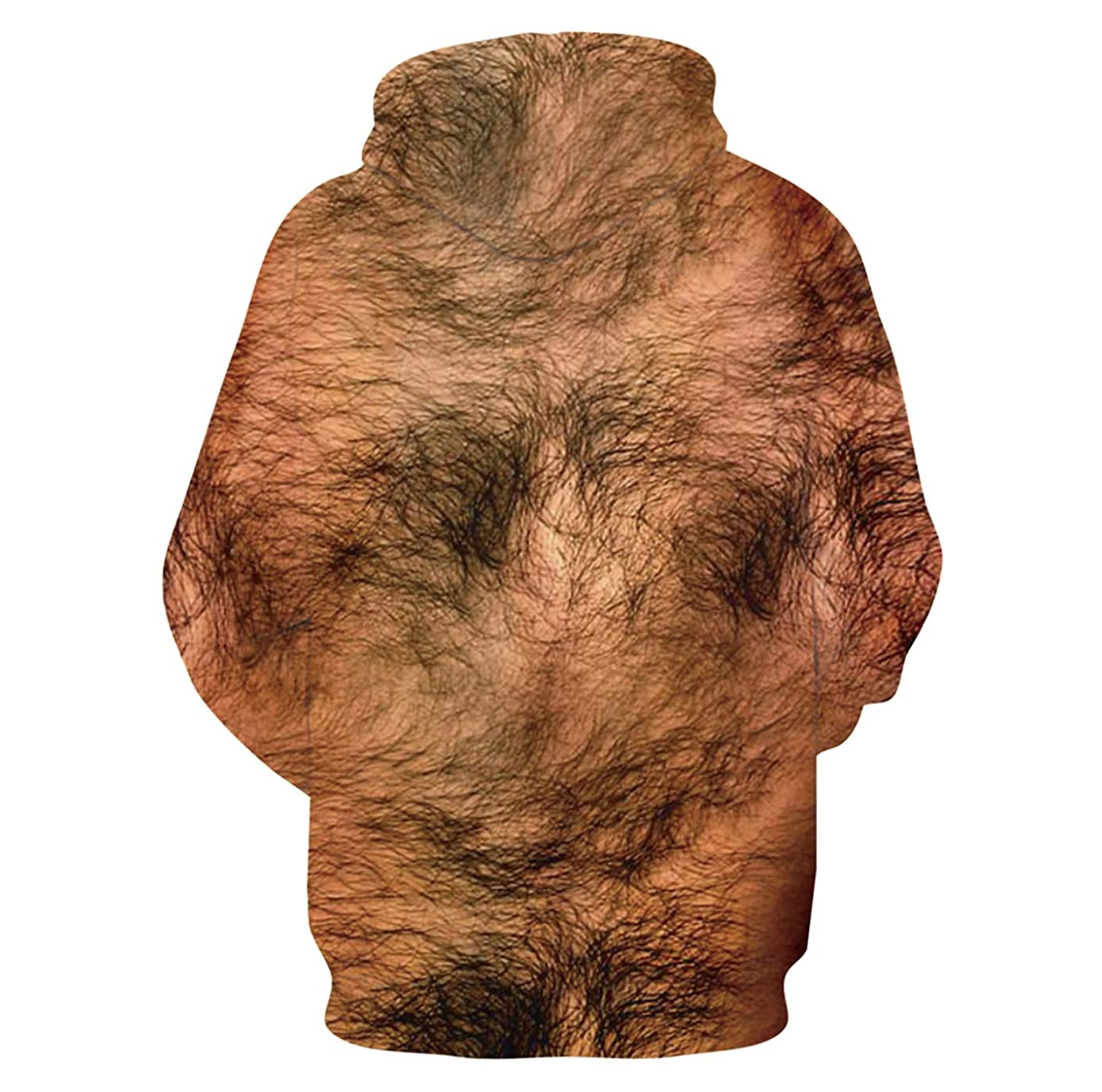 You may recall the hairy chest tie, or perhaps the hairy chest and tattooed ugly Christmas sweater that we posted about a while back. These are great and all, but I don't think they can compete with the truly disturbing look of this hairy chest hoodie.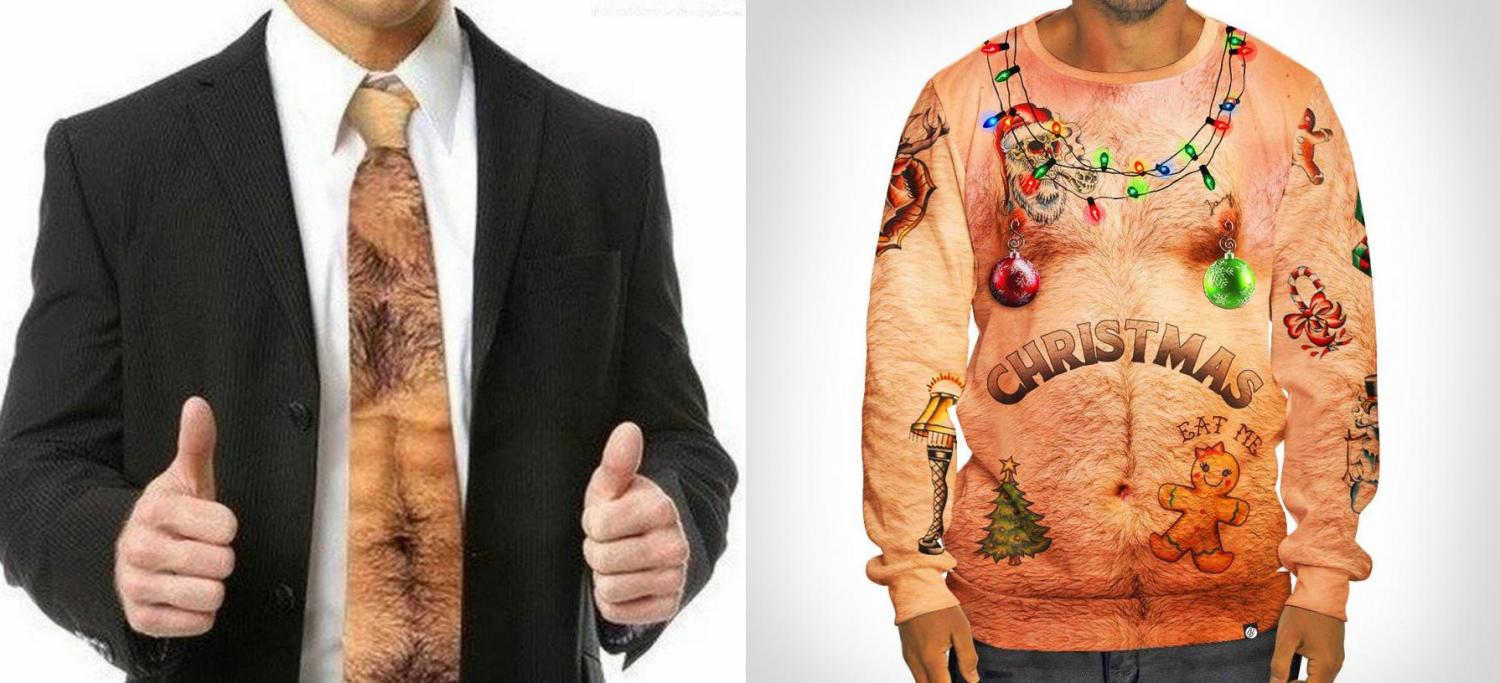 Hairy chest tie and tattooed ugly Christmas sweater
There's actually a few different versions of the hairy chest hoodie sweatshirt that's available on Amazon, so it may be best to go and check them all out to see which one you like best, and which one your girlfriend/wife will hate the most.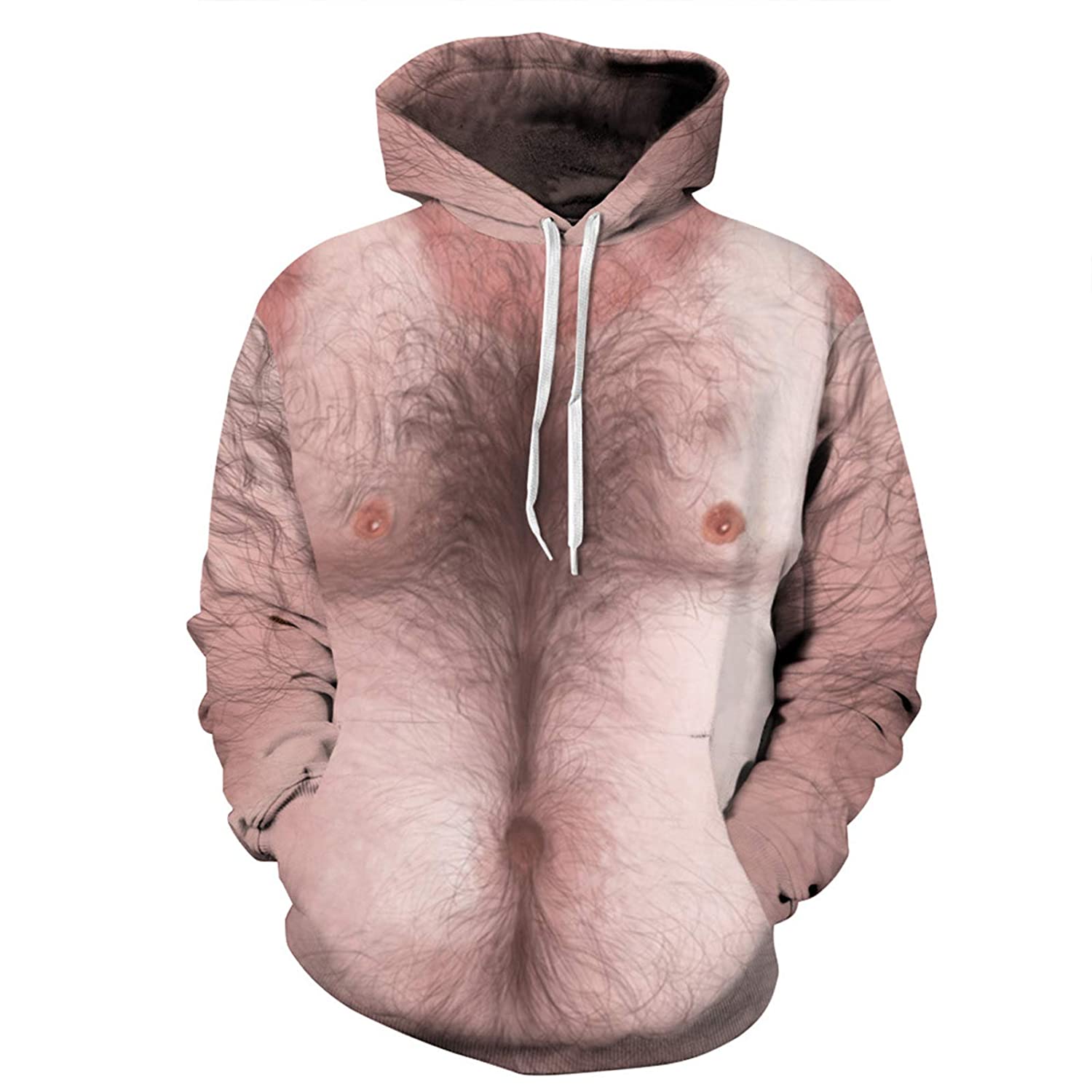 Also, if the hairy chest hoodie just isn't enough for you, you can take solace in the fact that there's a full hairy body romper that exists which will extend the hairy man body through your torso, groin, and legs!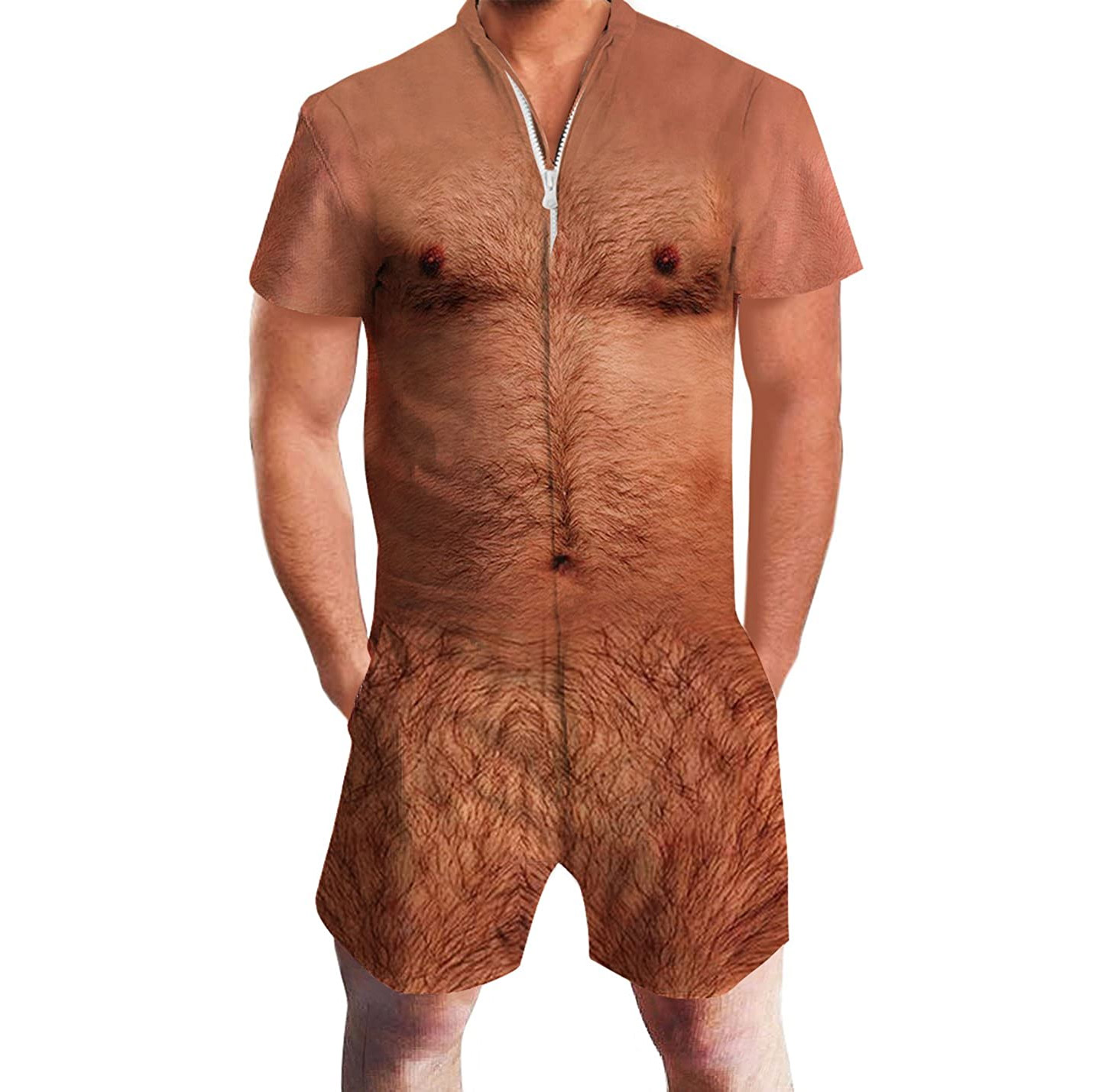 The full hairy body romper has a zipper enclosure that'll secure your body within the hairy goodness, and it's made from 75% Viscose, 20% Polyamide and 5% Spandex.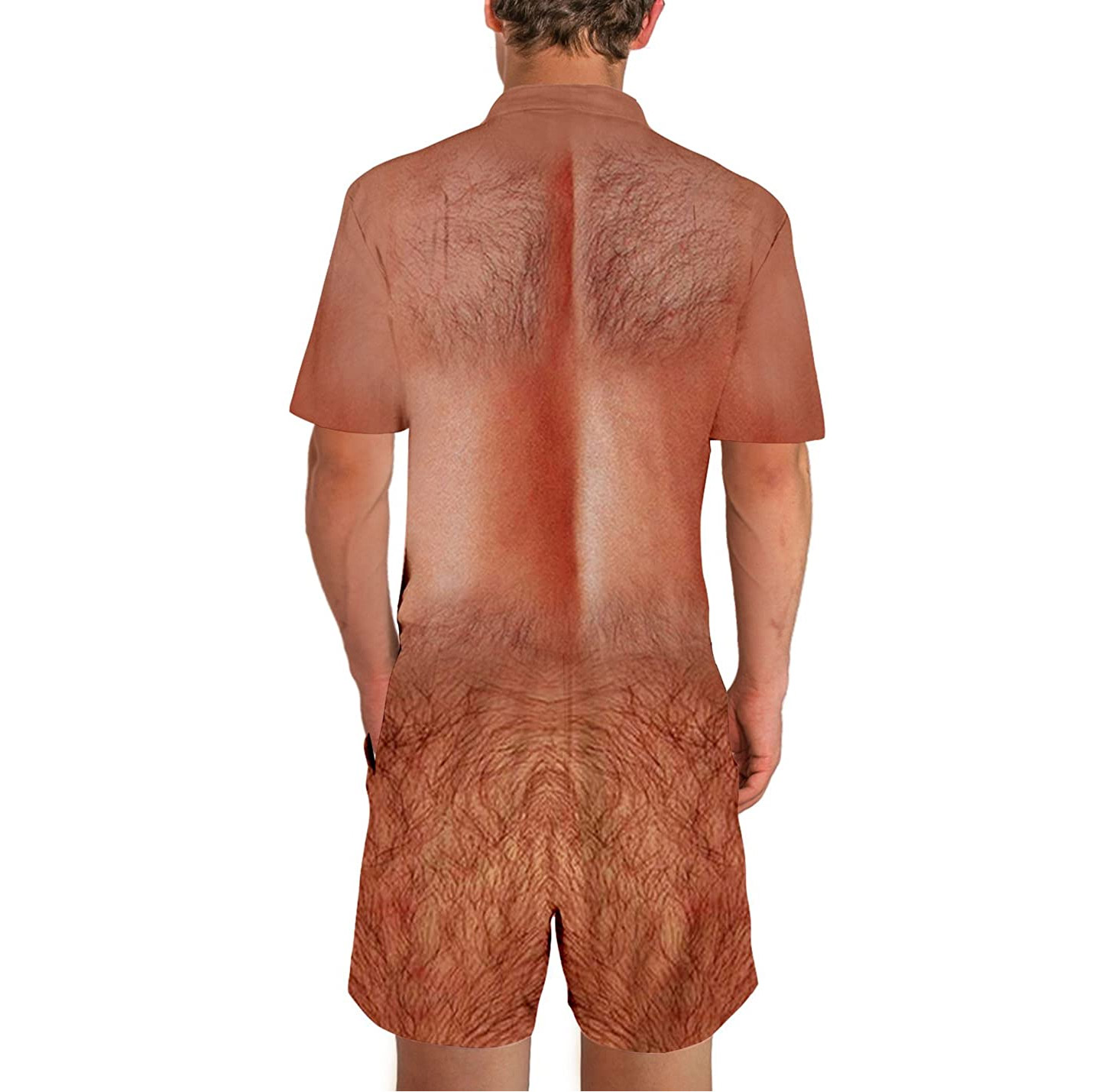 The hairy chest sweatshirt comes in sizes ranging from small to 3X-Large and is made from 100% Cotton!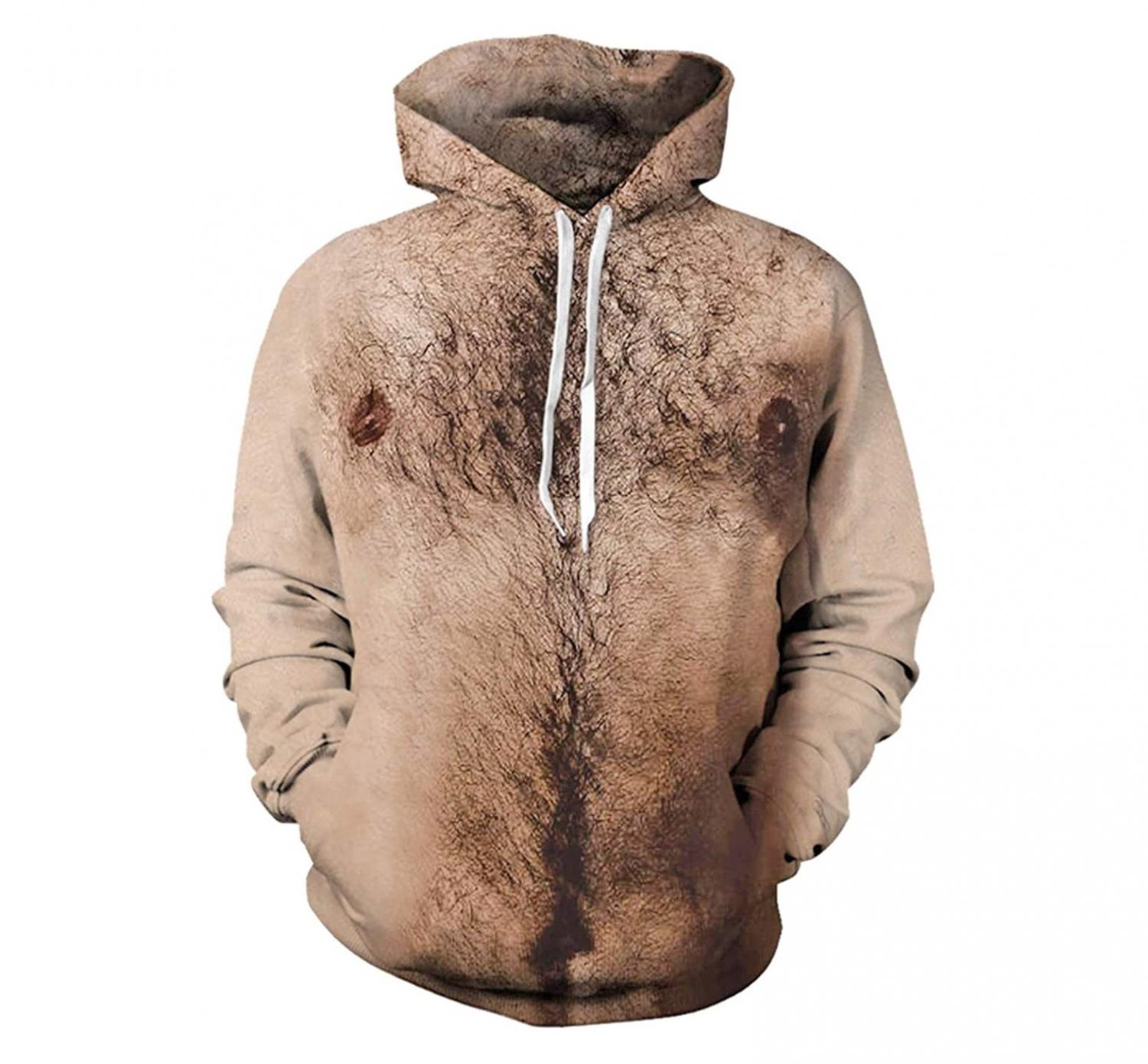 Get this version here
This other version of the hair chest hoodie is sold by On Cue Apparel, and features a different hairy chest body which will equally disgust anyone who sees on you in it!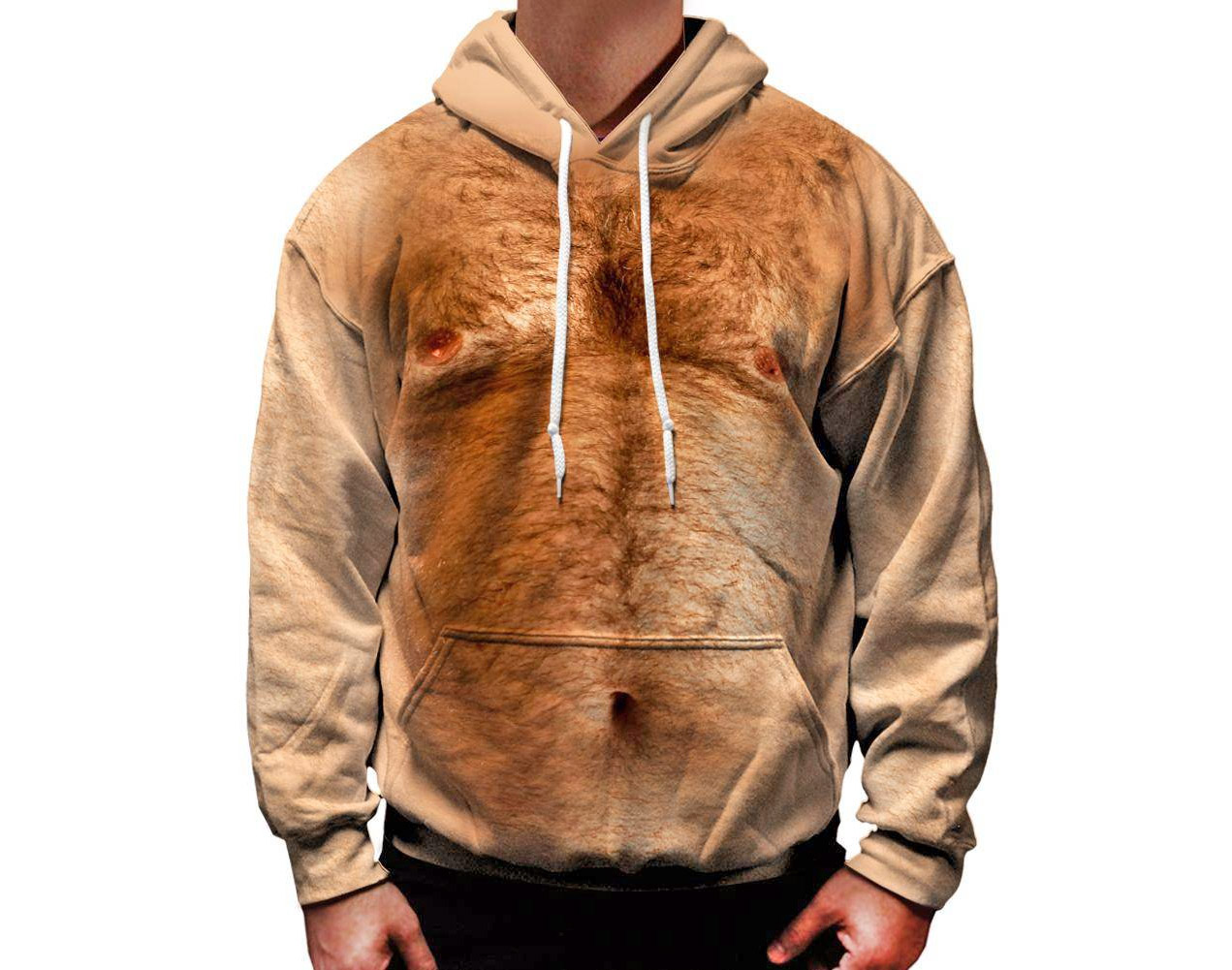 Get this version here
This version also features the hairy design on the back of the hoodie to give that sweaty hairy back look to anyone that wears it!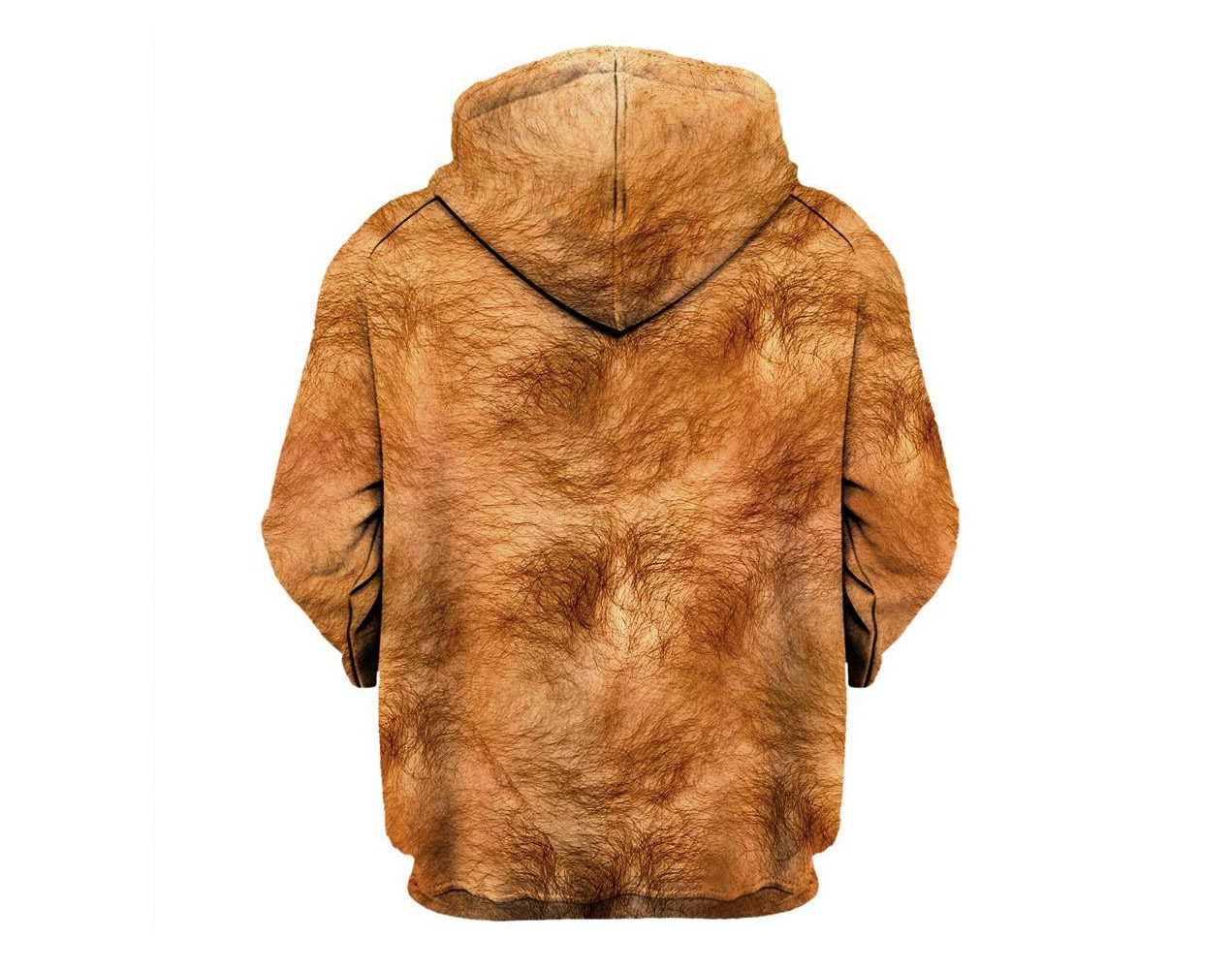 Get this version here
Even the hood of the sweatshirt is filled with hair, so you'll be filled with those beautiful curlies from every angle!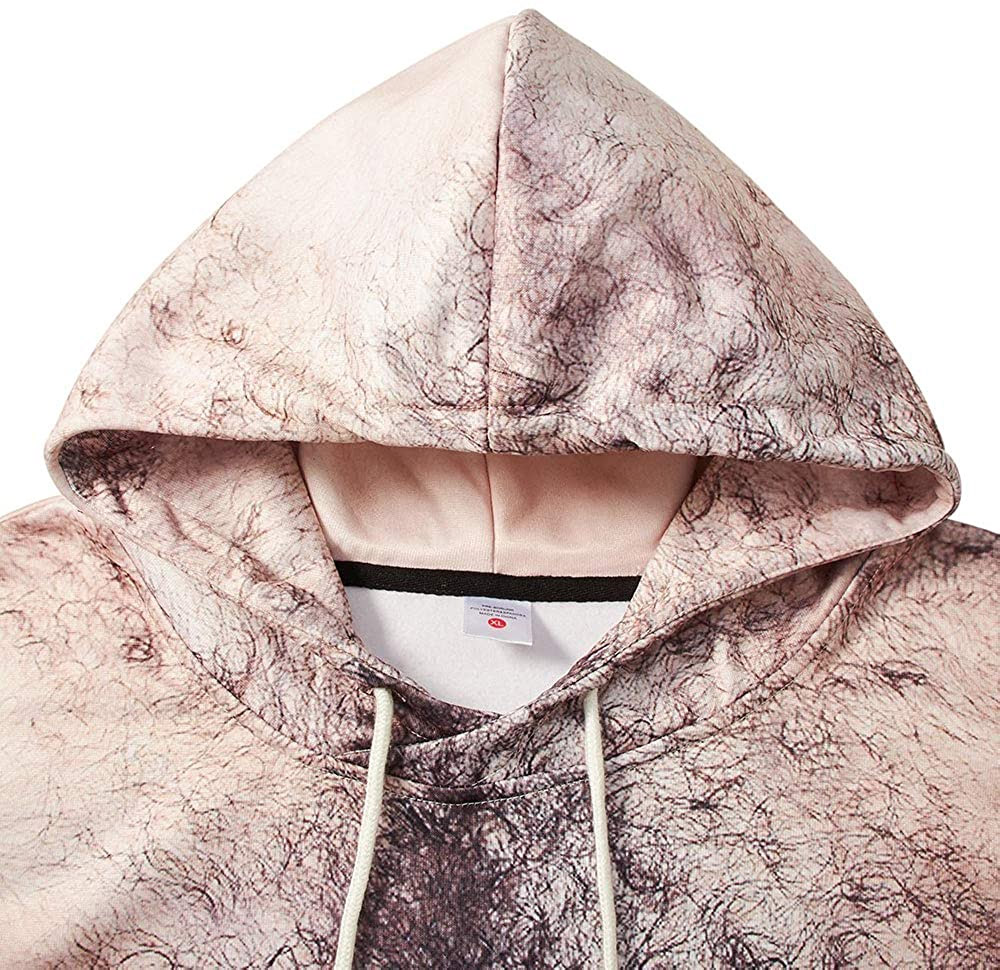 Credit
The hairy chest hoodie is printed using an all over print technology that prints over the entire sweatshirt using photorealistic technology!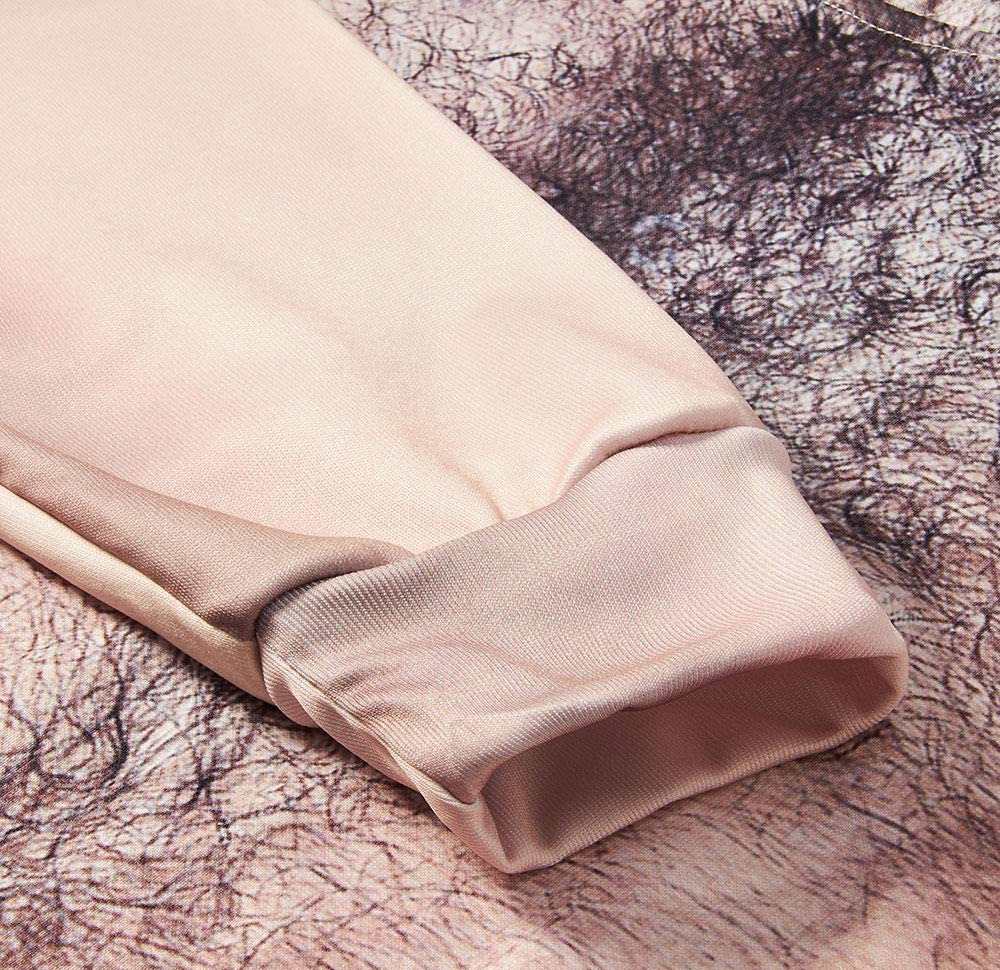 Credit
The hairy chest and back sweatshirt also features a standard front pocket where you can keep both of your hands warm while you take in everyone staring at you while in public!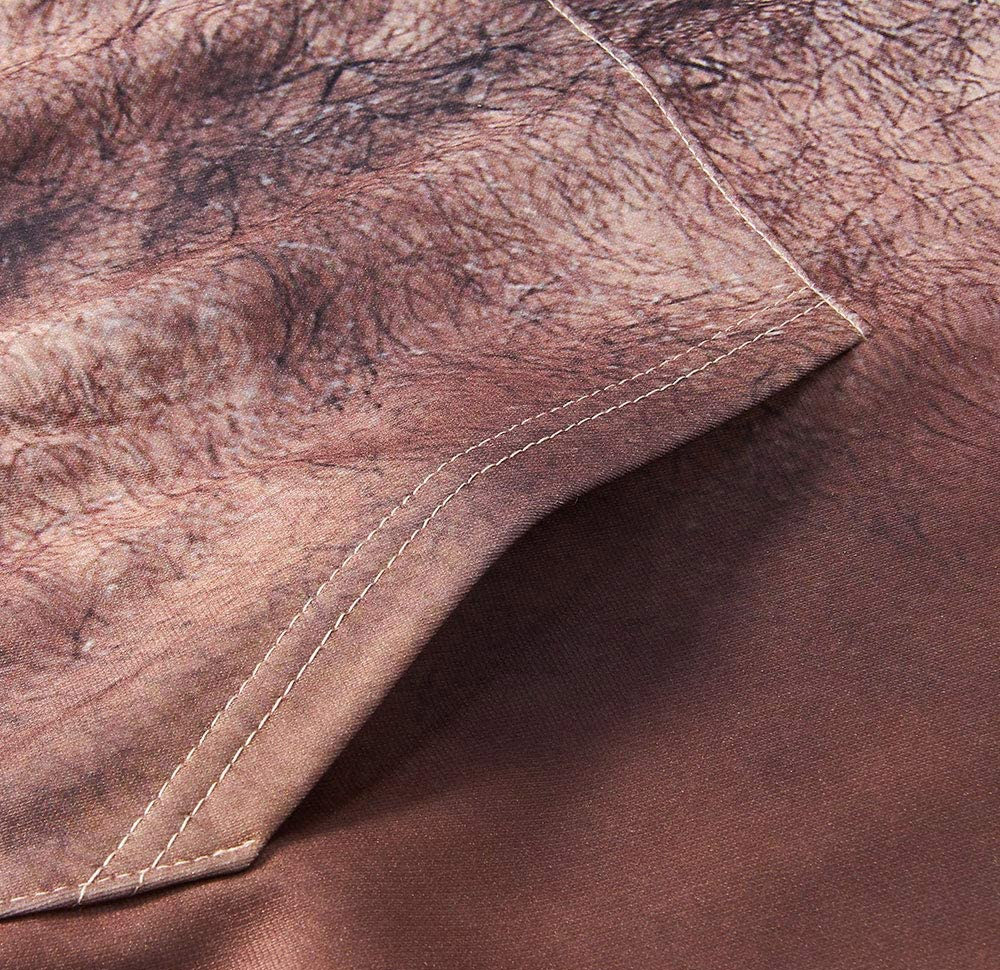 Credit
You can snag the hairy chest and back hoodie from Amazon for around $22 bucks!